NYC will provide free high-speed internet and cable to most NYCHA tenants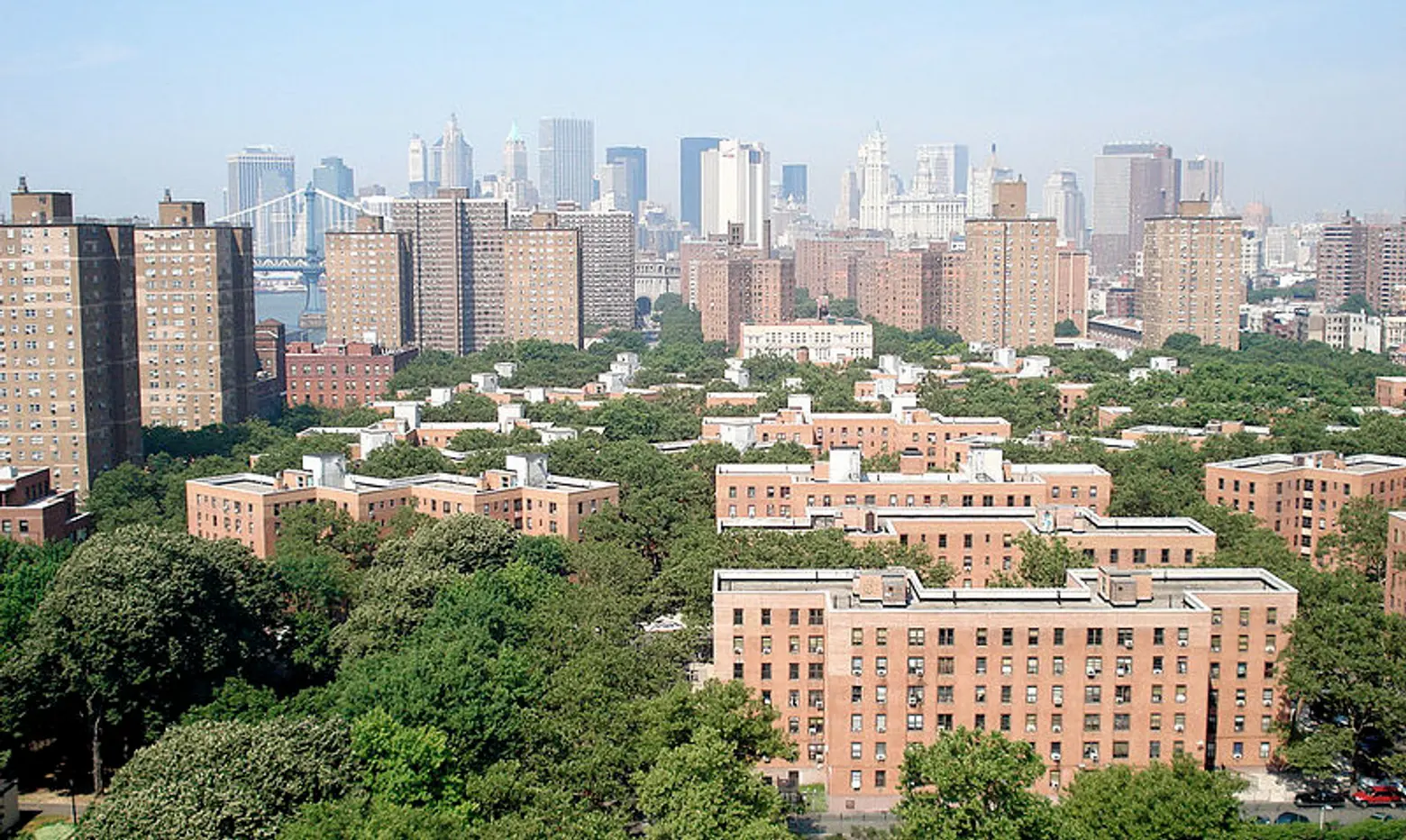 Mayor Eric Adams on Monday announced the launch of "Big Apple Connect," a program that will provide free high-speed internet and cable television to roughly 300,000 New Yorkers living in more than 200 of the city's public housing developments by the end of next year. The program is the result of a partnership between the city's Office of Technology and Innovation and Optimum.
"A 21st-century city like New York deserves 21st-century infrastructure, and, today, we continue our quest to bridge the digital divide with the landmark rollout of 'Big Apple Connect,'" Adams said in a statement. "For too long, lower-income communities, immigrant communities, and communities of color have been ignored when it comes to accessing the critical digital tools to help them succeed."
The program was initially piloted at eight of NYCHA's public housing developments, including the Mott Haven and Patterson Houses in the Bronx, the Brownsville and Langston Hughes Houses in Brooklyn, the Polo Grounds Towers in Manhattan, the Stapleton Houses in Staten Island, and the Queensbridge and Woodside Houses in Queens. Currently, more than 100 developments will now benefit from the program.
The city entered a three-year agreement with Optimum and Spectrum, who will both cover the majority of NYCHA developments. The city is still trying to negotiate a deal with Verizon to become the third franchise participating in the program.
Big Apple Connect will give residents a free bundle consisting of "a modem and router; basic cable TV service, including a cable box and remote control; and common area Wi-Fi hotspots," according to an official press release.
NYCHA residents will not be charged for any of these items. Optimum and Spectrum customers living throughout NYCHA's developments will be automatically enrolled in the program, only being billed for additional features they choose to purchase.
Residents without service will have opportunities to sign up for the program, including on-site enrollment events and directly through the service providers.
Around 30 to 40 percent of NYCHA's residents don't have broadband, according to cable service providers. Once Big Apple Connect launches, the program is expected to be the "largest municipal program to cover the cost of internet for public housing residents in the nation."
"This program is wonderful," Ciprian Noel, tenant association president of the Langston Hughes Houses, said. "As a single father of two kids in college, it helps me save money and provides essential internet service in my home. I encourage more NYCHA residents to sign up for Big Apple Connect because it helps us connect with people."
Residents taking part in the program will also have the ability to save money on their cell phone bills through the federal Affordable Connectivity Program, which grants a discount of up to $30 a month for internet and cellular service for eligible households.
More information on Big Apple Connect can be found on the program's website.
RELATED: