NYC to limit capacity at Hudson River Park and Domino Park after crowd issues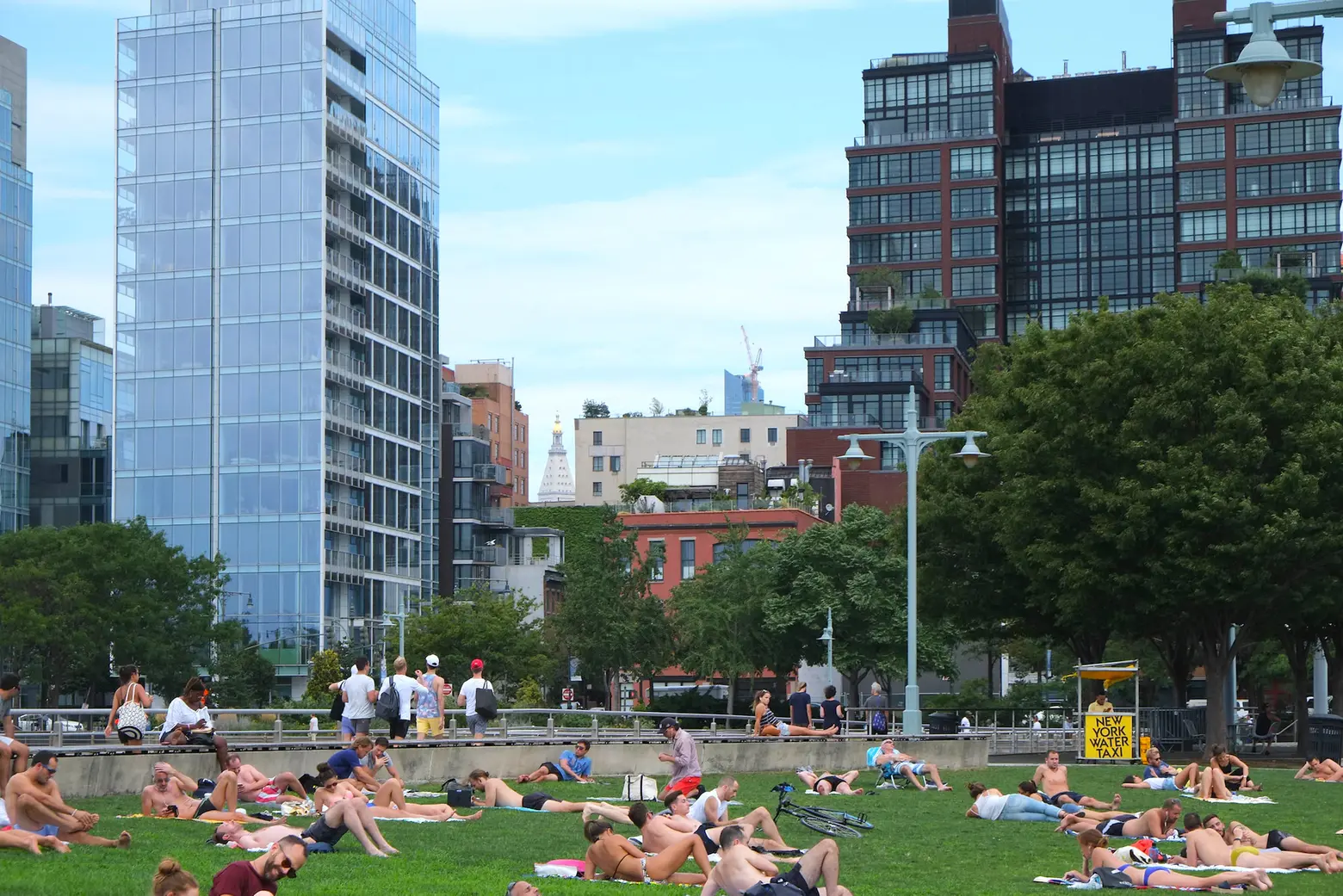 The city will limit the number of people allowed in Hudson River Park in Manhattan and Domino Park in Brooklyn to prevent overcrowding. "We know we had some parks last weekend that were more crowded than they should have been," Mayor Bill de Blasio said during a press briefing on Friday. The news comes after a photo of a packed Christopher Street Pier, showing no visitors wearing masks, went viral last Saturday on Twitter.
Capacity will be limited at Pier 45 and Pier 46 at Hudson River Park, with the city's police department preventing entry if the park becomes too crowded. Park-goers may have to wait to get into the park, according to the mayor.
At Domino Park in Williamsburg, the city plans to increase NYPD presence and "closely monitor" the waterfront park. Police could also limit the time visitors can spend there. "If you're going in, you're going in for a limited amount of time," the mayor said.
While de Blasio said social distancing has been "unquestionably" successful in curbing the spread of the coronavirus across the city, warmer weather brings a new challenge. The mayor said limiting capacity at the two parks will be an experiment. If it's proven to work, capacity could be restricted at other parks in the city.
The NYPD's enforcement of social distancing will continue, despite criticism of over-policing in communities of color. Data released on Thursday by the Brooklyn district attorney's office showed 40 arrests for violation of social distancing rules between March 17 and May 4. Of those arrested, 35 people were black, four were Hispanic, and one was white, according to the New York Times.
"Most people practice social distancing, with only hundreds of summonses issued over 6 weeks. But the disparity in the numbers does NOT reflect our values," de Blasio tweeted in response to the arrest data. "We HAVE TO do better and we WILL."
RELATED: