NYC is looking for volunteer artists to paint its garbage trucks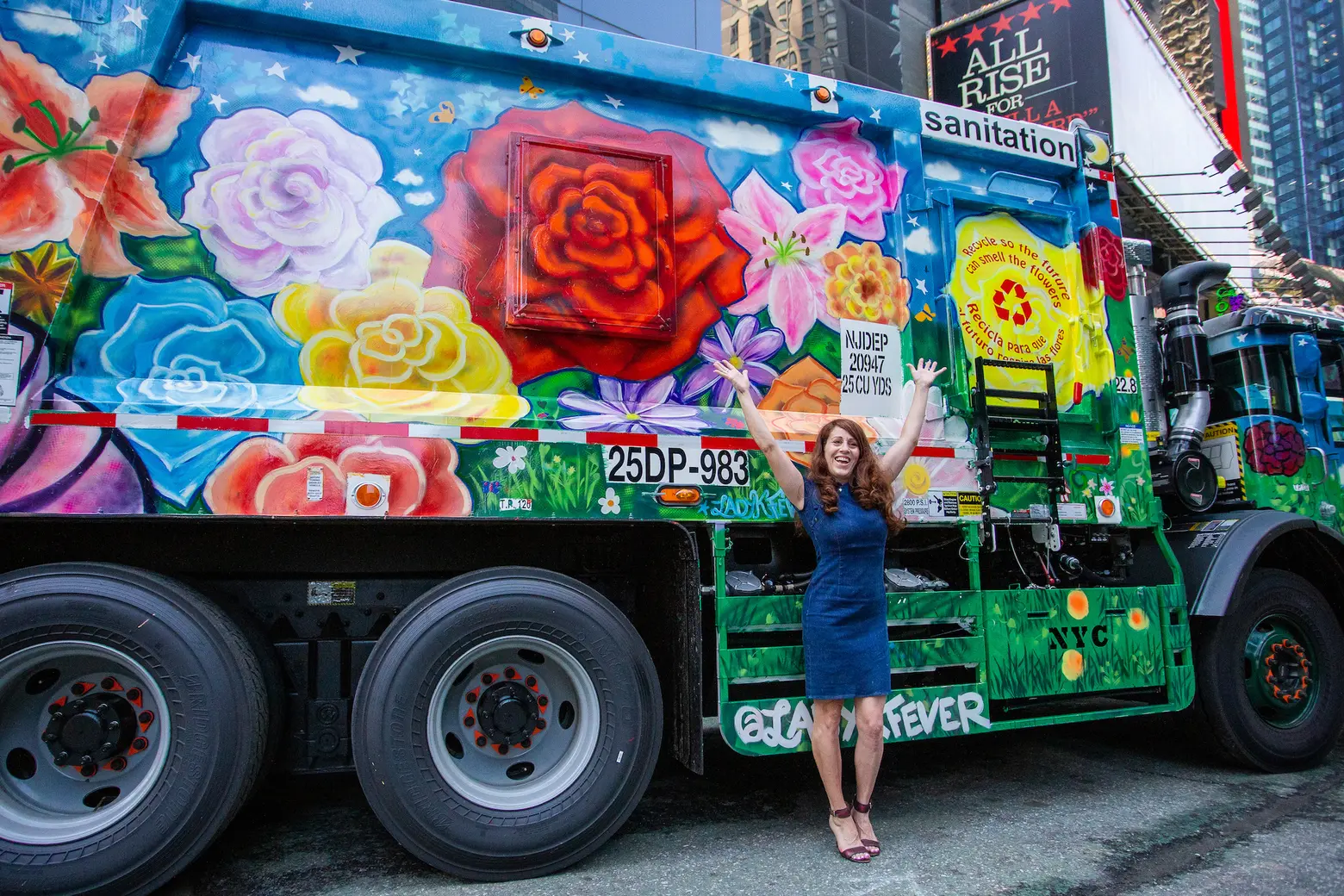 New York City's Department of Sanitation (DSNY) is looking for volunteer artists to paint murals on their garbage collection vehicles as part of "Trucks of Art," the department's new zero-waste challenge. Artwork that encourages New Yorkers to use litter baskets or that honors DSNY workers will have a higher chance of being selected. The department is accepting applications until September 18, and the trucks are expected to hit the road by October.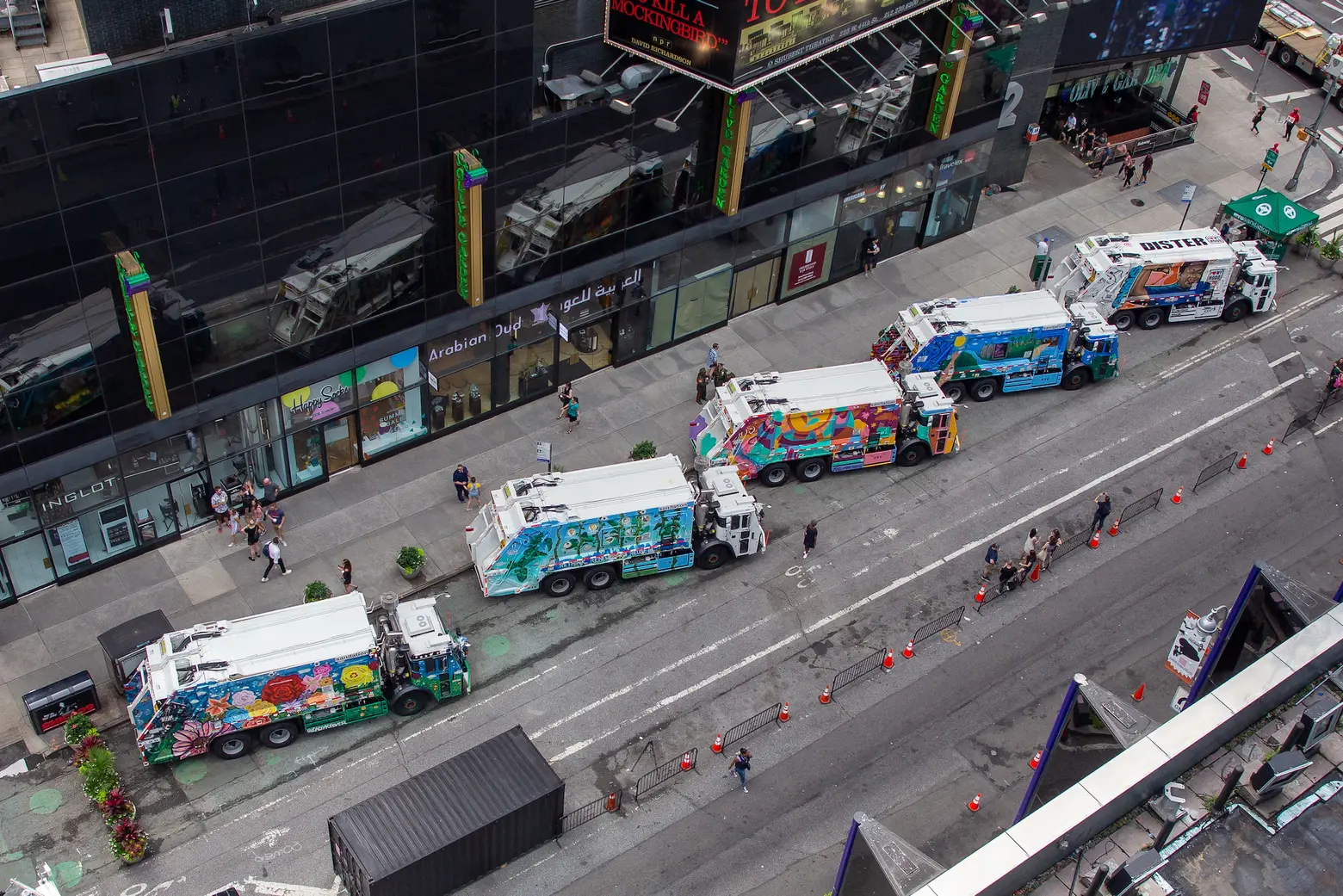 Image courtesy of James O'Connor/DSNY on Flickr
Artists will be tasked with painting the full exterior of DSNY garbage trucks, giving them nearly 400 square feet of blank canvas space across the front, back, and sides of the 46,000-pound vehicles.
Selected artists will have three, seven-hour work days in late September and early October to cover the vehicle in art, according to Hyperallergic.
As part of the zero-waste challenge, artists will be restricted to using only discarded household paints and leftover materials, preventing them from ending up festering in a landfill.
Some artist advocates have taken issue with the program's lack of payment, citing the DSNY's $1.9 billion budget for this fiscal year. DSNY is the largest sanitation department in the entire world.
New York City-based graffiti artist Andre Charles touched on the department's unwillingness to pay artists:
"Artists today are paying high rents, they're trying to survive, they live off what they do," Charles said in an interview with Hyperallergic. "The people who have all of this sponsorship and donations, they know that artists are suffering, but they know that artists are often not educated enough, and that they're trying to promote themselves and be famous and popular, that they won't take the time out to read the fine print."
DSNY is calling upon New Yorkers to support the program by dropping off unwanted paint materials at one of the department's special waste drop-off locations or at a SAFE Disposal Event.
This is the program's second year following a hiatus due to the pandemic. In 2019, the program's debut included art that brought attention to the city's essential sanitation workers.
Artists looking to participate in the program can learn more about the application process here.
RELATED: