New engineering study reconsiders tearing the BQE down and building a tunnel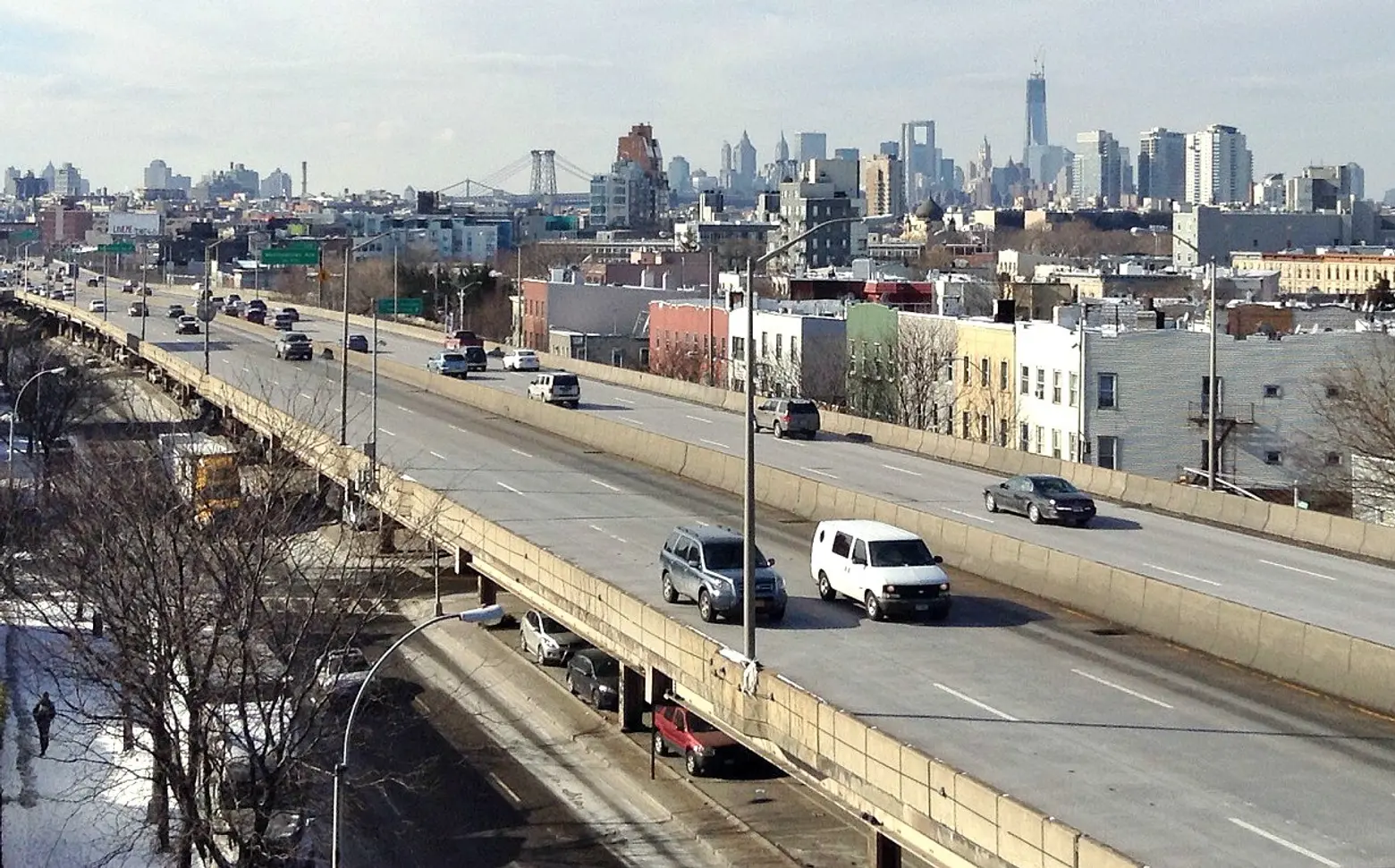 The City Council is reconsidering an alternative solution for the Brooklyn-Queens Expressway that would tear down the crumbling highway and replace it with a three-mile-long tunnel, the New York Times reports. The council tapped engineering firm Arup to provide insight on the rehabilitation/replacement project last September and their findings are being released in a new report on Monday. According to the Times, the report says a tunnel option similar to what cities like Boston, San Francisco, and Seattle have done could cost as much as $11 billion.
The city has previously reviewed the tunnel option but rejected the idea due to concerns about finances and logistics. In 2016, officials from the Department of Transportation outlined their views on Twitter, saying a tunnel would be a challenging and risky undertaking that could "crack foundations of historic buildings and brownstones" and potentially require the seizure of private properties for the tunnel's entrance and exit.
#BQE Reconstruction Tunnel Option: DOT studied digging a tunnel in 2016 finding many routes were impossible due to infrastructure including subways & water tunnels. Huge risks when building underneath some of the most historic neighborhoods in the city. https://t.co/IRZ5hPLD9W pic.twitter.com/lhGlewr6lR

— NYC DOT (@NYC_DOT) September 21, 2018
Arup's report says that advancements in digging and ventilation technologies make the idea worthy of reconsideration. Their plan considers creating a 57-foot-wide tunnel from the Gowanus Canal to the Brooklyn Navy Yard. The BQE's triple-cantilever stretch would be torn down and a four-lane boulevard would be installed from Atlantic Avenue to the Columbia Heights Bridge.
Last month, a panel of 16 diverse experts found that the BQE is in even worse shape than previously thought and would be unsafe for drivers in just five years. They released a report that called for repair work and traffic reduction efforts to begin immediately. From that point of view, the tunnel may simply take too long to be a realistic option.
"It would set back the process," transportation expert Sam Schwartz told the Times. "Here we have a patient—the BQE—in the intensive care unit. It cannot wait 10 years for a tunnel to be built."
Supporters of the approach encourage the city to think big about the BQE project rather than settling on a solution to patch it up. "This is not just about rebuilding a highway, this is a once-in-a-lifetime opportunity to build the city we deserve and need in the future," the City Council Speaker Corey Johnson. The Times notes that Johnson might embrace the tunnel idea in his bid for mayor next year.
[Via The New York Times]
RELATED: