New 125th Street project will bring 300 affordable apartments to East Harlem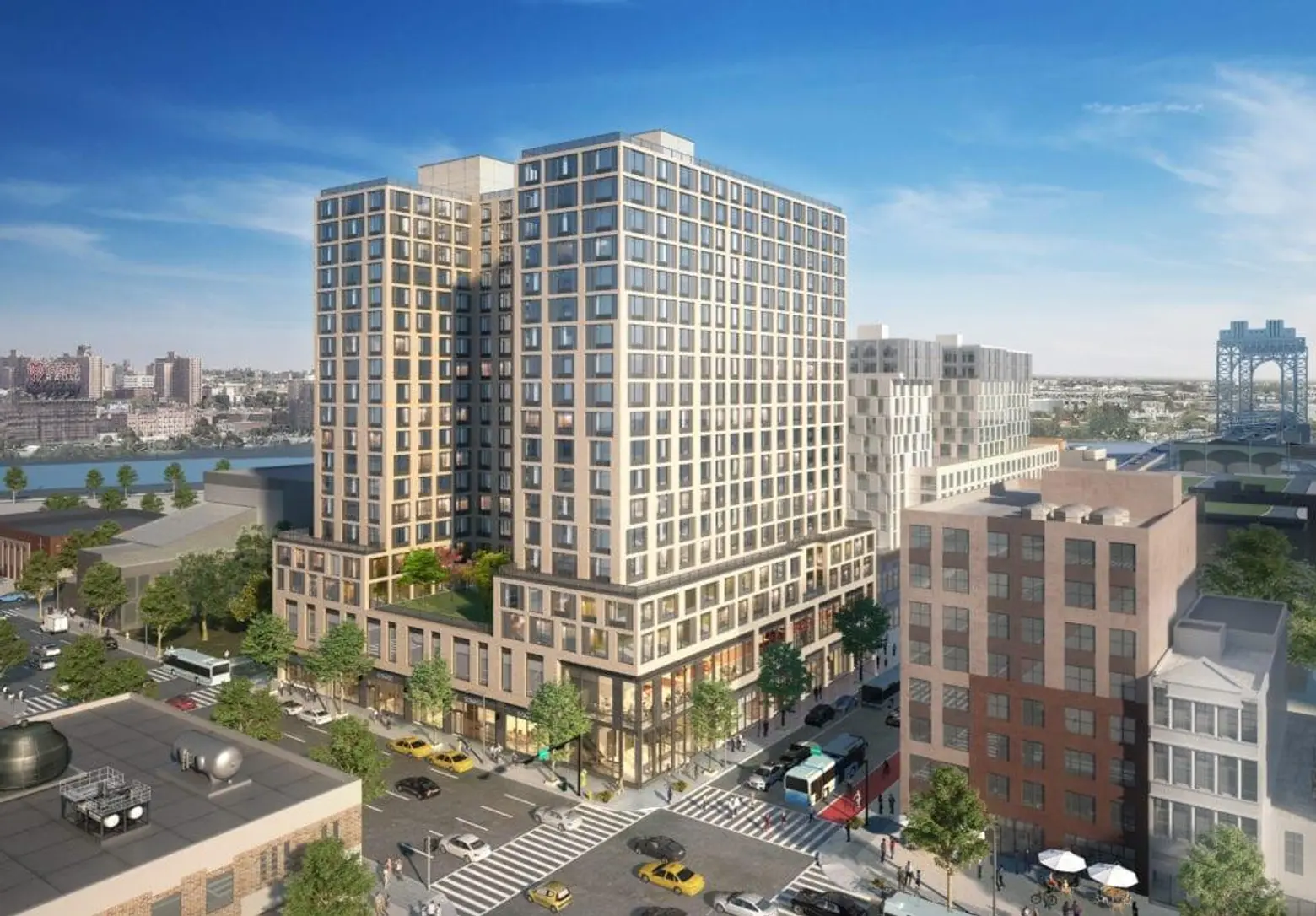 Rendering courtesy of S9 Architecture
Long in the works as part of the larger East 125th Street Development project, One East Harlem officially broke ground yesterday. Located at 201 East 125th Street, the 19-story building designed by S9 Architecture will rise on the corner of 125th Street and Third Avenue, bringing over 400 mixed-income apartments, nearly 300 of which will be affordable, 65,000 square feet of commercial space, 5,000 square feet of cultural facilities, and 10,000 square feet of public open space to the neighborhood. Developed by a consortium—Richman Group Development, Bridges Development Group, and Monadnock Development—One East Harlem is slated for completion in 2021.
S9 strived to evoke the vibrancy of the neighborhood in the design and created a sense of rhythmic movement by inserting antique-bronze panels on either side of the windows which catch the light in different ways and create a contrast with the gray brick that dominates the facade.
"Impactful design does not have to be expensive or complicated," says Navid Maqami, co-founder of S9 Architecture. "In this case, a simple gesture—the window detail—gives the building a unique presence through a thoughtful composition of materials."
"We want to show that innovative and inspiring spaces can and should be achieved at every end of the market," added S9 Architecture co-founder John Clifford. When complete, One East Harlem will bring nearly 300 affordable apartment units to the neighborhood.
One East Harlem is a component of the city's East 125th Street Development spanning from 125th Street to 127th Street between Second to Third Avenues. The project is intended to promote local economic growth and job creation, encourage private investment, and improve quality-of-life for East Harlem residents by replacing vacant and underutilized land with new affordable housing, offices for media and entertainment businesses, cultural space, and retail.
RELATED: