Nearly 900 affordable housing apartments are currently empty
An investigation by Public Advocate Letitia James' office found that nearly 40 percent, or 884, of the 2,322 apartments in the Tenant Interim Lease (TIL) program sit unoccupied. After hearing multiple complaints from constituents at town halls, the public advocate's office launched a full review of the program and discovered it does not meet its goal of providing New Yorkers with self-sufficient, low-income rentals (h/t NY Post). Even more shocking, at one TIL building on 615 West 150th Street, tenants had to move out in 1996 for what was supposed to be a two-year renovation. Per a policy briefing by the public advocate, they still have not been able to return to the units, and their possessions are locked up without access.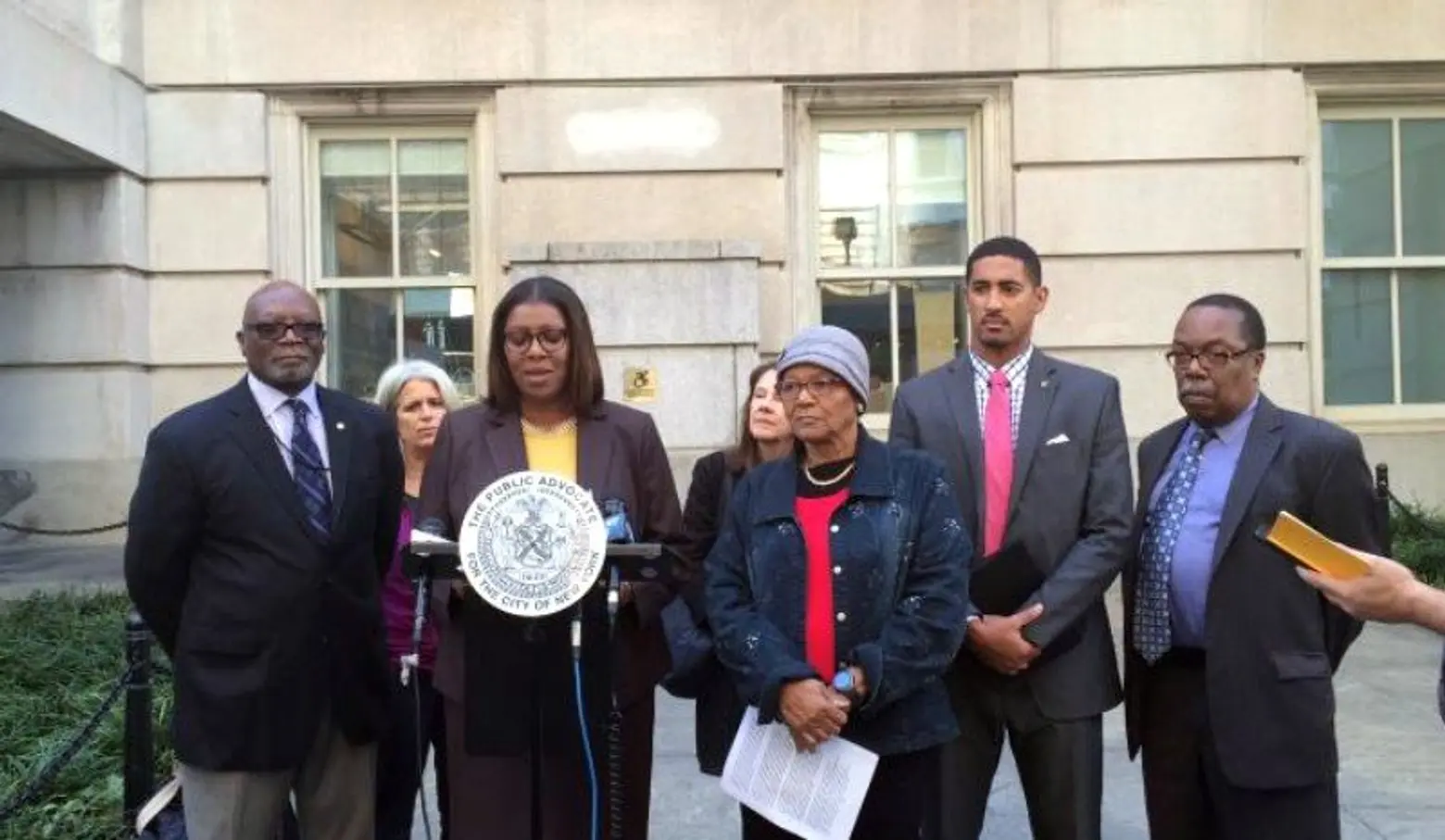 Image of PA Letitia James via City's Public Advocate Office
The city's Tenant Interim Lease program was created in the late 1970s to help tenant associations convert their buildings into Housing Development Fund Corporation (HDFC) cooperatives, which are self-sufficient and permanently affordable. The building would then enter a temporary lease agreement with the city, undergo rehabilitation quickly and then become an HDFC. In reality, James found that these buildings have remained TIL for an average of 13 years. Her office said these setbacks are due to the city's inability to fund the rehabilitation efforts, poor management, and alleged corruption.
"As our City faces a crisis in affordable housing, it is shocking that a City-run program is allowing hundreds of affordable units to remain vacant," said James. "Worse yet, the solution proposed by the administration is ill-conceived and short-sighted. We must do better and fully commit to the goal of ensuring that every New Yorker has a safe and affordable home."
The report also detailed problems with the Housing Preservation and Development Department's new program, the Affordable Neighborhood Cooperative Program (ANCP). The goal of the program is to expedite the cooperative conversion process to upgrade city-owned occupied multi-family properties. ANCP is managed by the TIL program, which both aim to create affordable units for low and moderate-income homes. The buy-in for tenants to participate in the program is ten times as expensive, and the buildings would then face deregulation after thirty years. The city's public advocate found the program does not preserve affordability sufficiently and calls the city to postpone its implementation so she can review it further.
Mayor de Blasio, who has made affordable housing a major part of his agenda, said he was "perplexed" by the lengthy time frames. "We've gotta break through that and get these things finished and get people in a better circumstance in those buildings."
[Via NY Post]
RELATED: