Nature informs modern design in this $6M upstate retreat with Scandinavian and Korean influences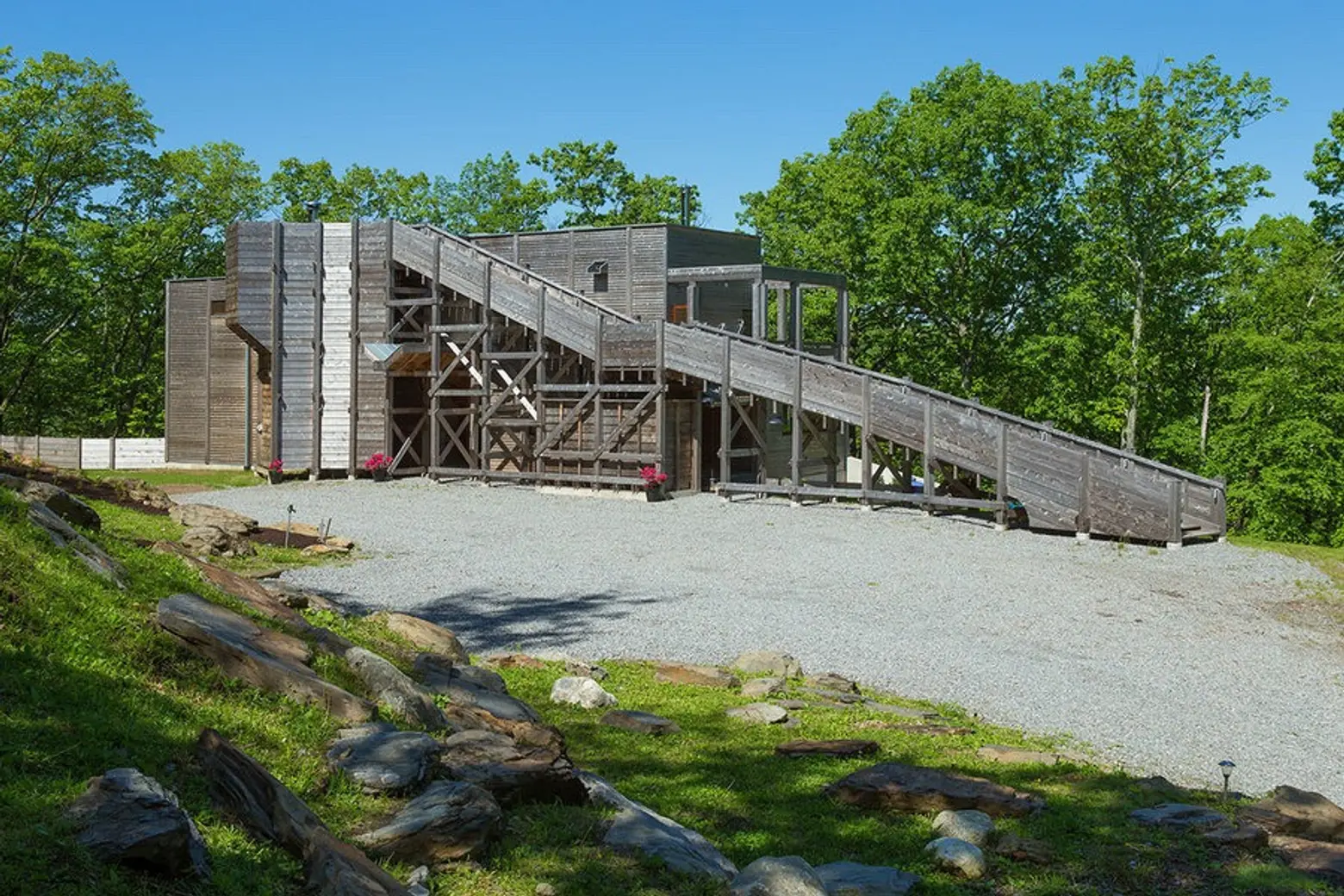 This unusual property at 156 Duell Hollow Road known as Hammersley Ridge is the culmination of the desires of the current homeowner to find the perfect spot to live, and the vision of the home's architect, Anik Pearson, of integrating Scandinavian and Korean design principles into its unique surroundings (h/t Mansion Global). In the hamlet of Wingdale, NY about a 90 minute commute from Manhattan, the 5,000 square-foot home sits just below a mountaintop overlooking a nature conservancy, which means your stunning vistas across the valley floor won't be spoiled by any new neighbors.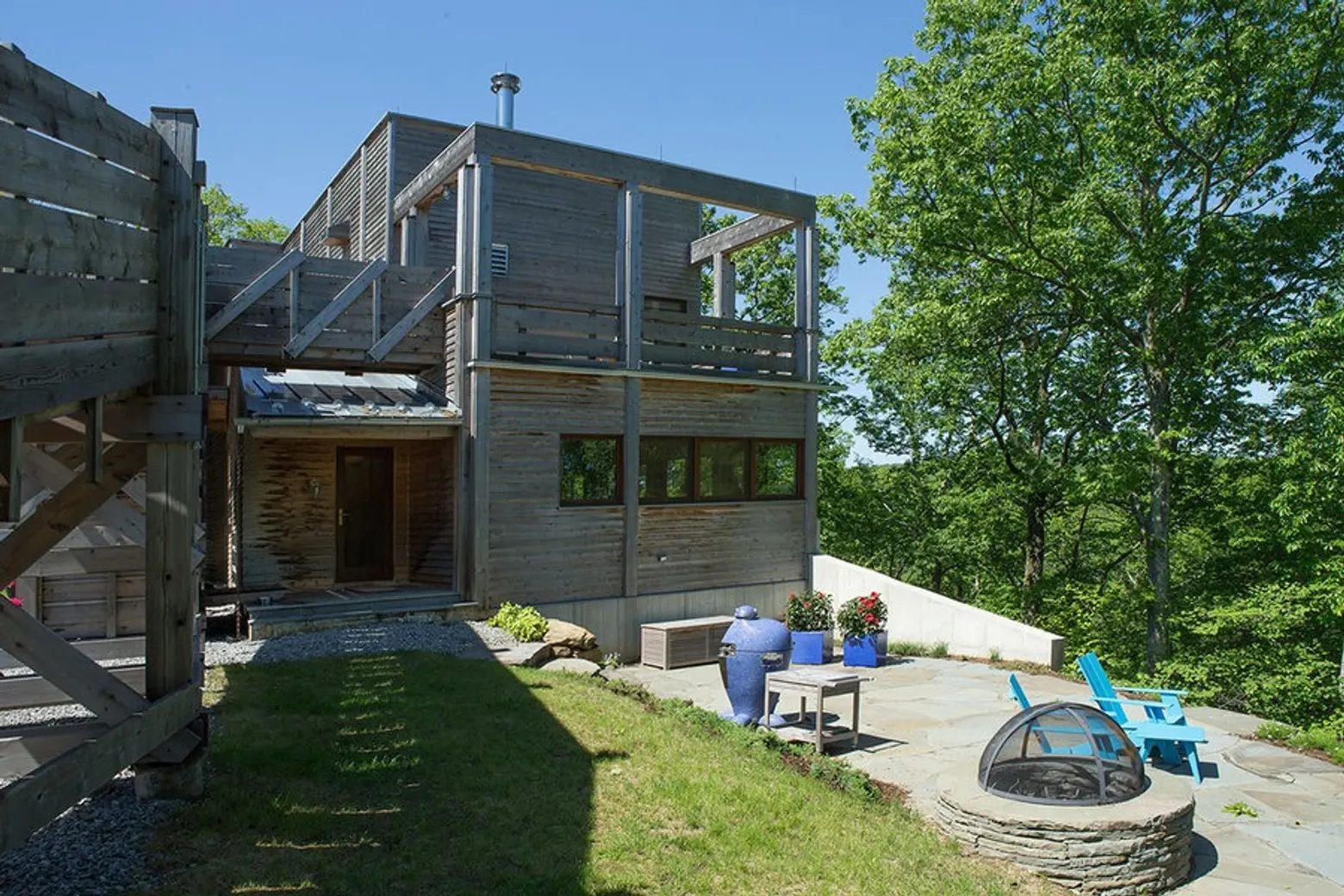 Pearson integrated influences of Korean and Scandinavian architecture as well as "a natural connection to the land and the climate" into the the house, whose unique design was the result of three iterations of plans in her collaboration with the homeowner. One of the more striking elements of the home's exterior is the ramp that takes its inspiration from the logging and mining buildings in the client's native Washington state as well as traditional Scandinavian structures that often feature stacked wood waiting to provide warmth in the cold. Though it's within commuting distance of Manhattan, the listing points out that it's a true "oasis from which nothing human-made is visible."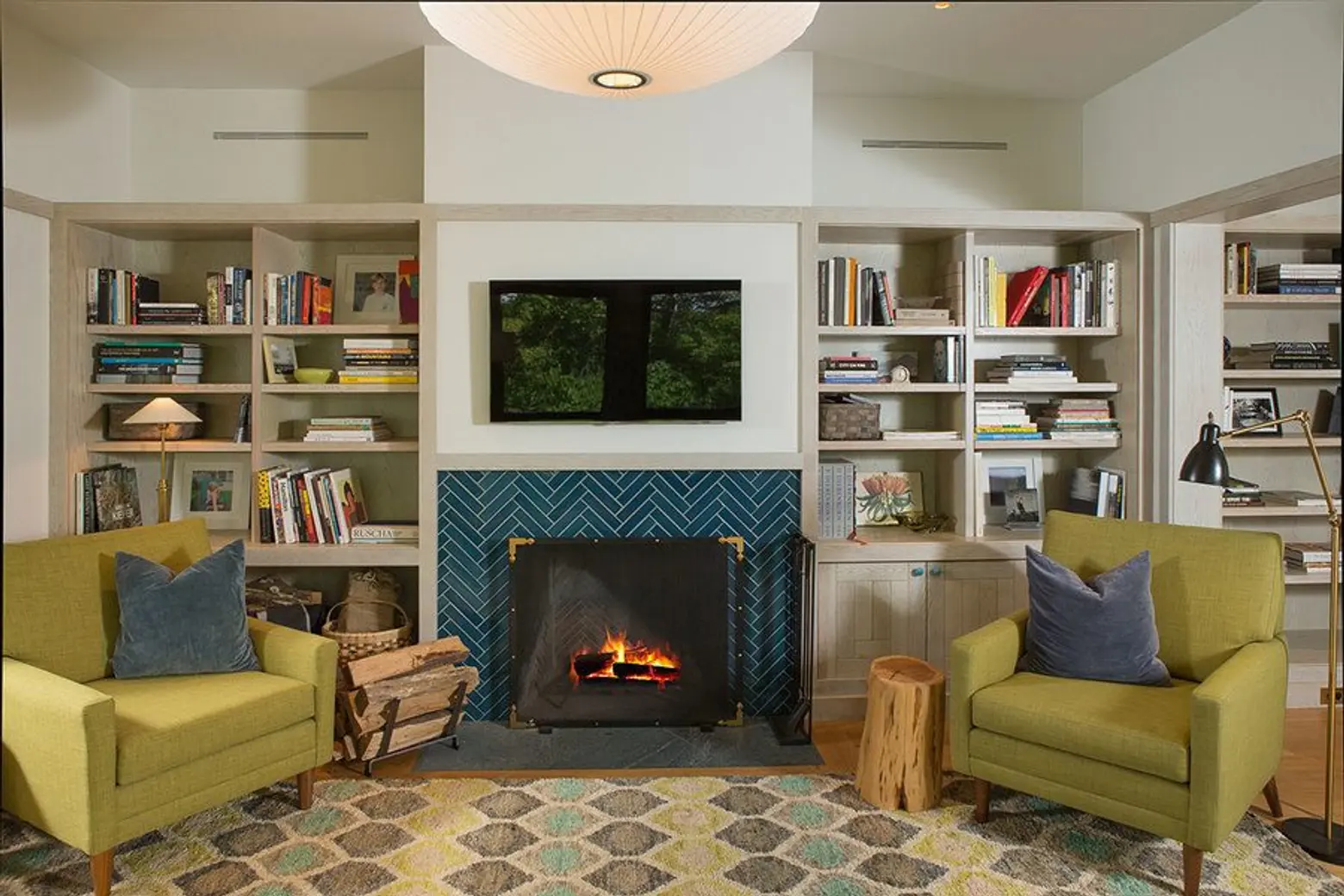 Inside and outside meet seamlessly using windows, walls that open wide, screened-in porches, rooftop spaces and balconies. A Scandinavian aesthetic and sense of usefulness surface in every aspect of the design of this all-season home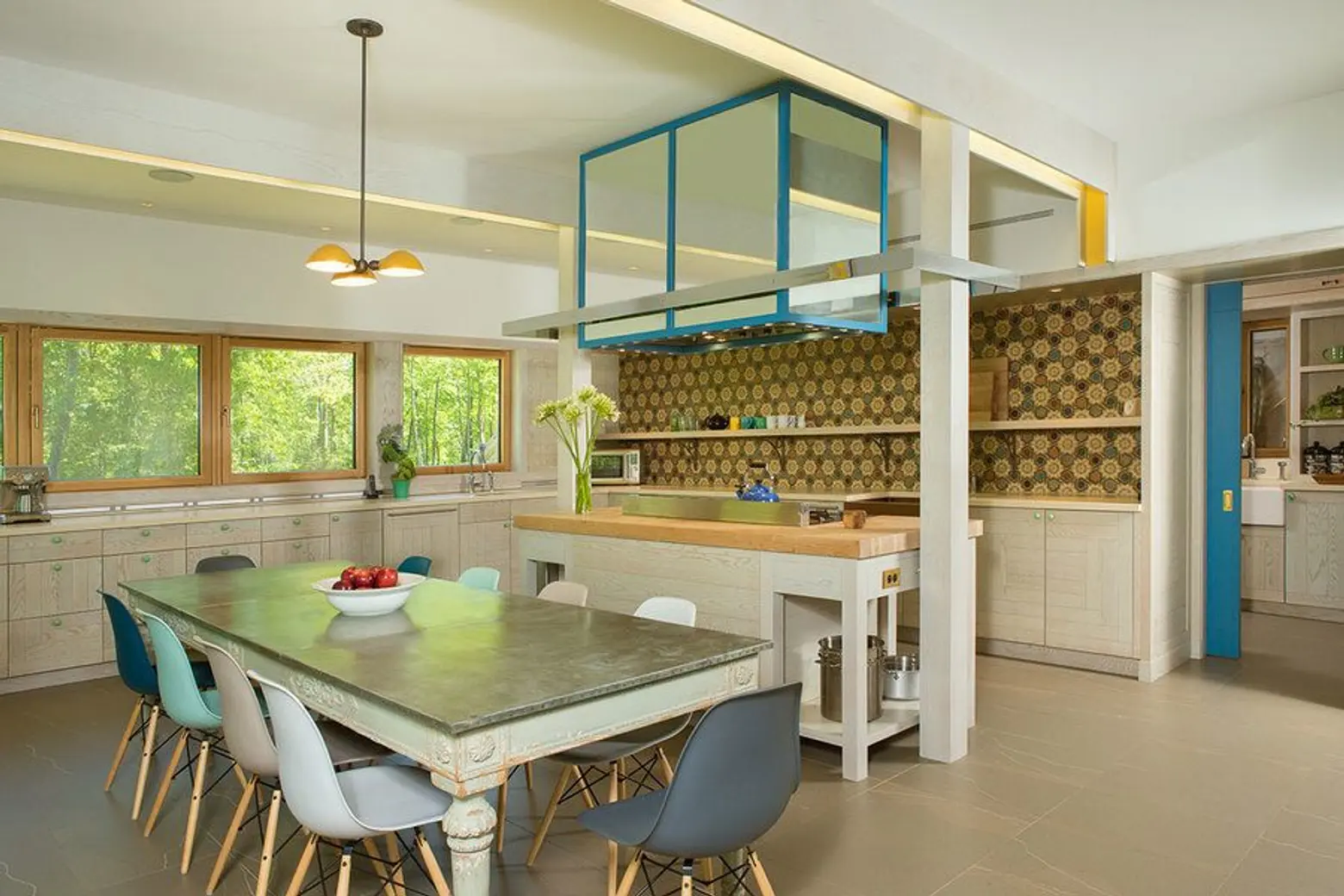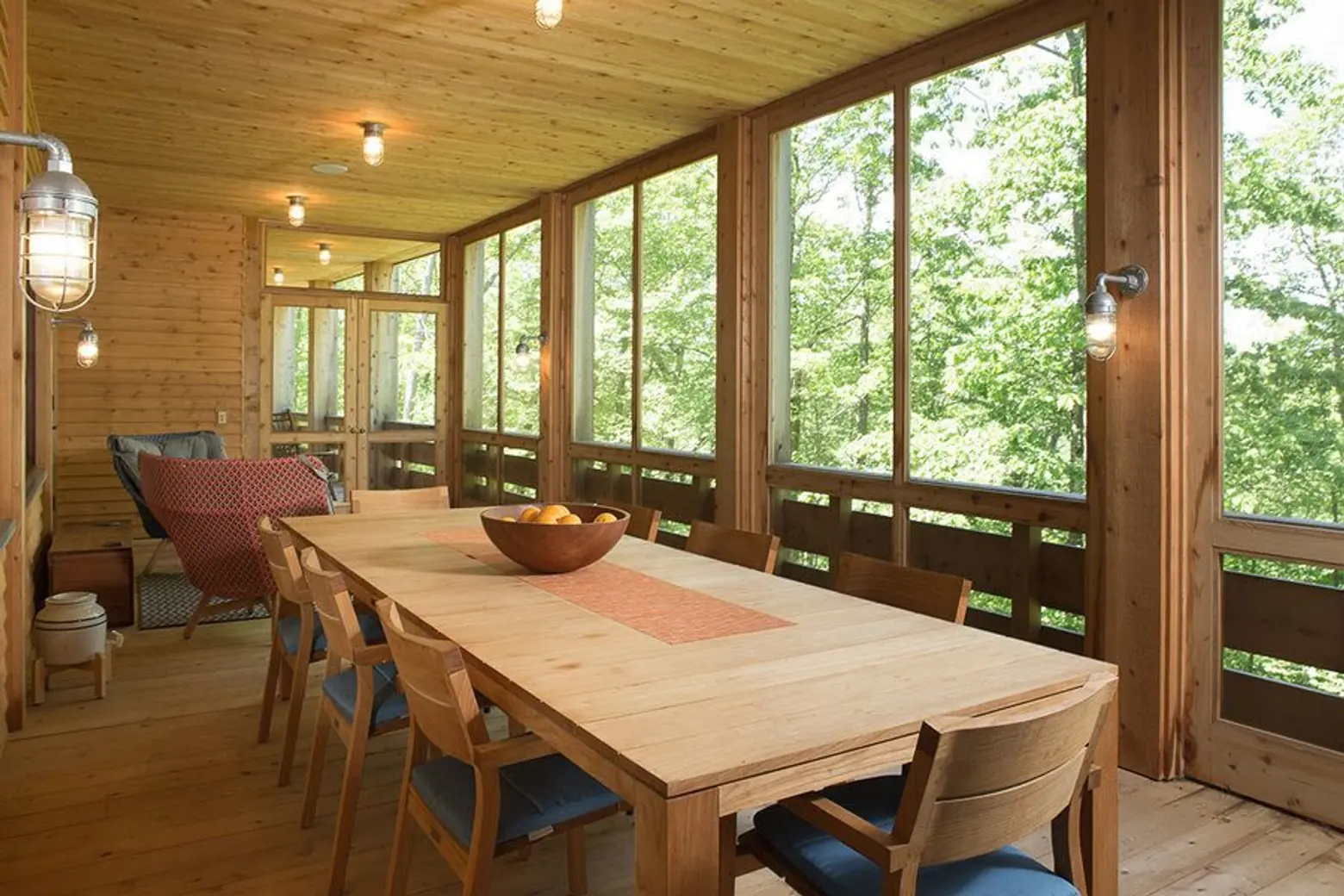 Among the home's many uniquely livable spaces, the kitchen is outfitted with professional grade materials and appliances, built to last. Space is always optimized, efficiently and beautifully. No expense was spared in creating quality infrastructure: In addition to natural ventilation, duct work is in place for air conditioning.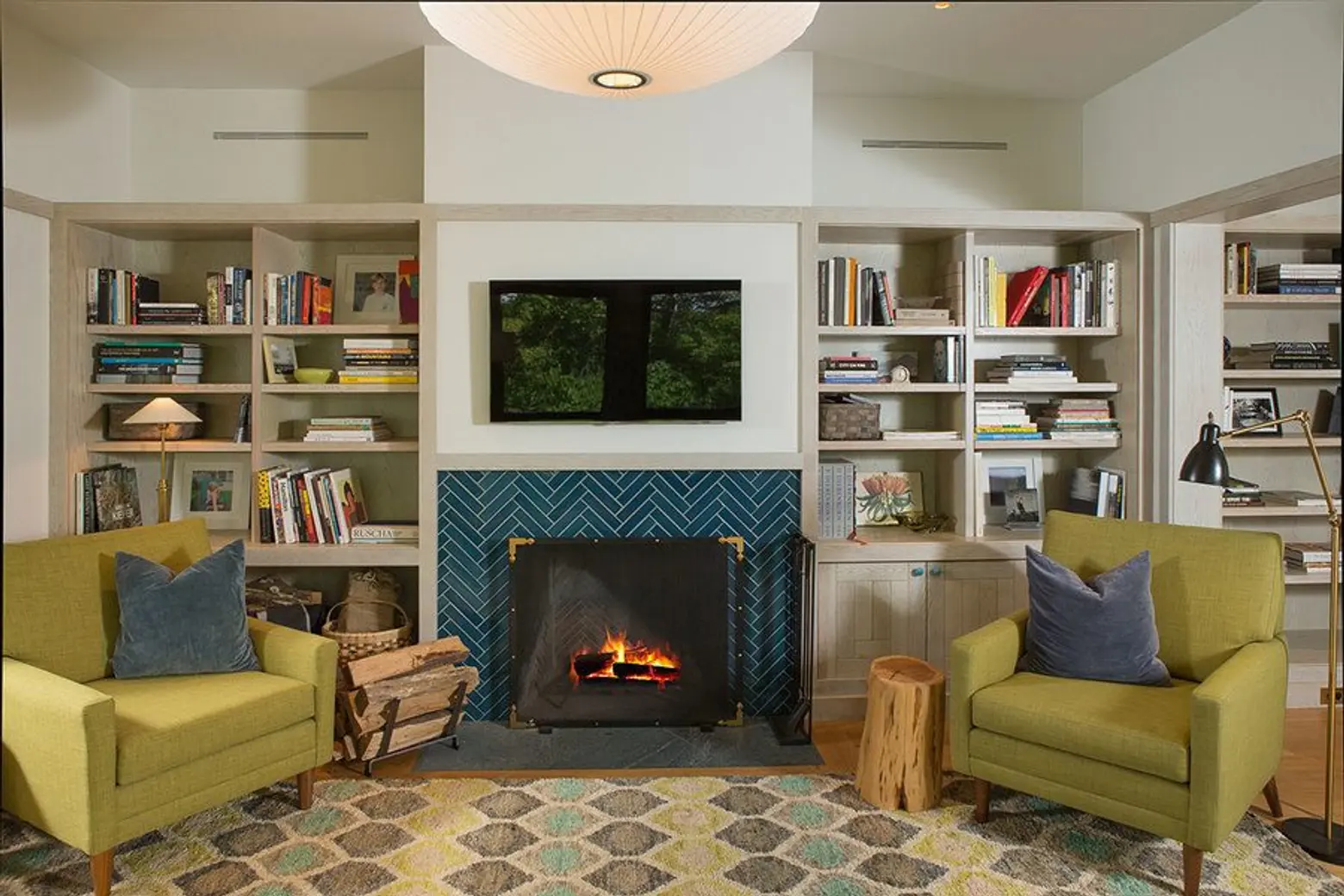 Radiant heat and a hydronic system means the house is completely modern and efficient. Mahogany and oak window frames, natural cedar shingles and whitewashed oak cabinetry add beauty, resilience and ease of maintenance. The home's aesthetic misses no details including triangular porcelain tile, earth-toned cabinet hardware, a retractable screen, an outdoor shower and a rooftop aerie in the tree canopy.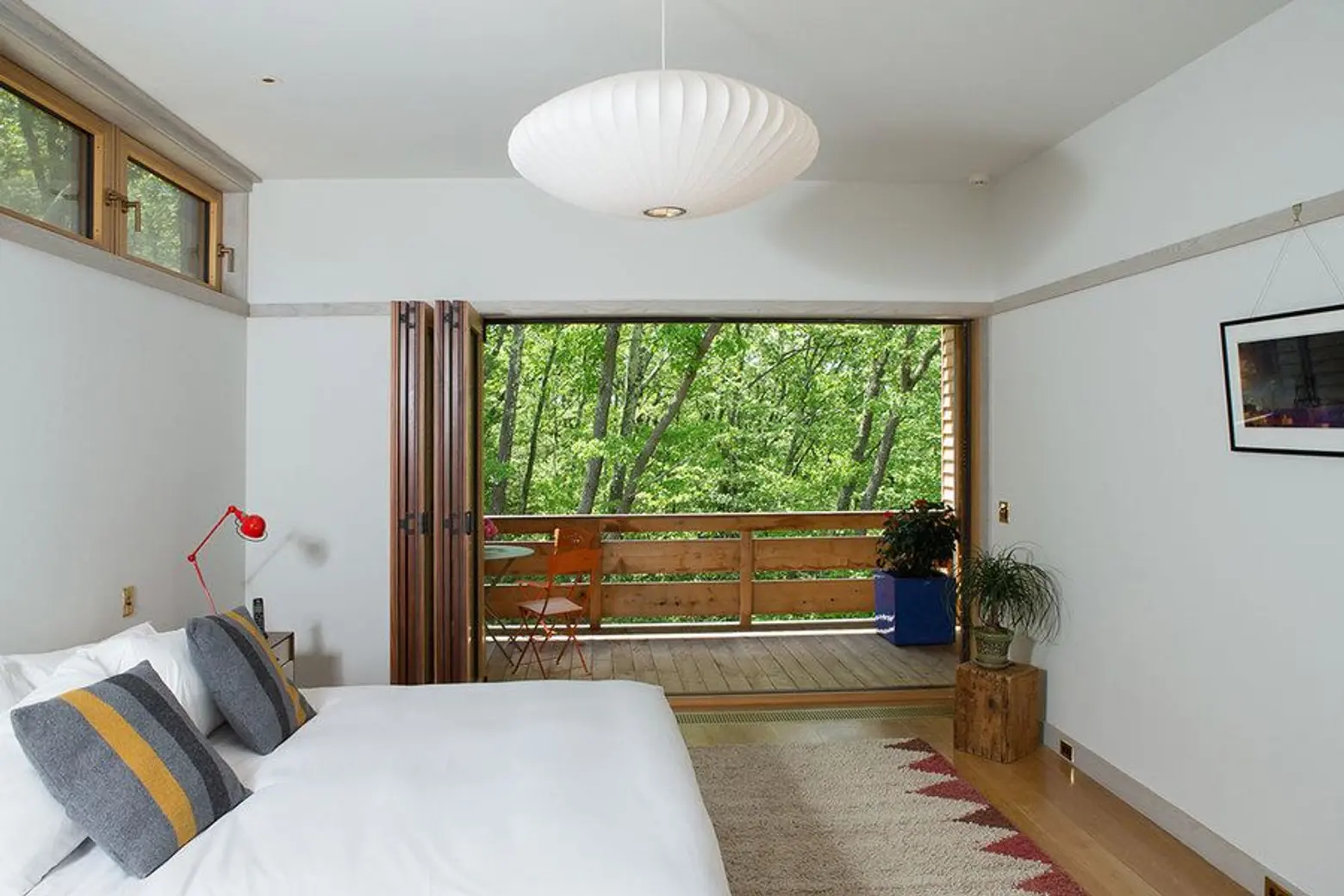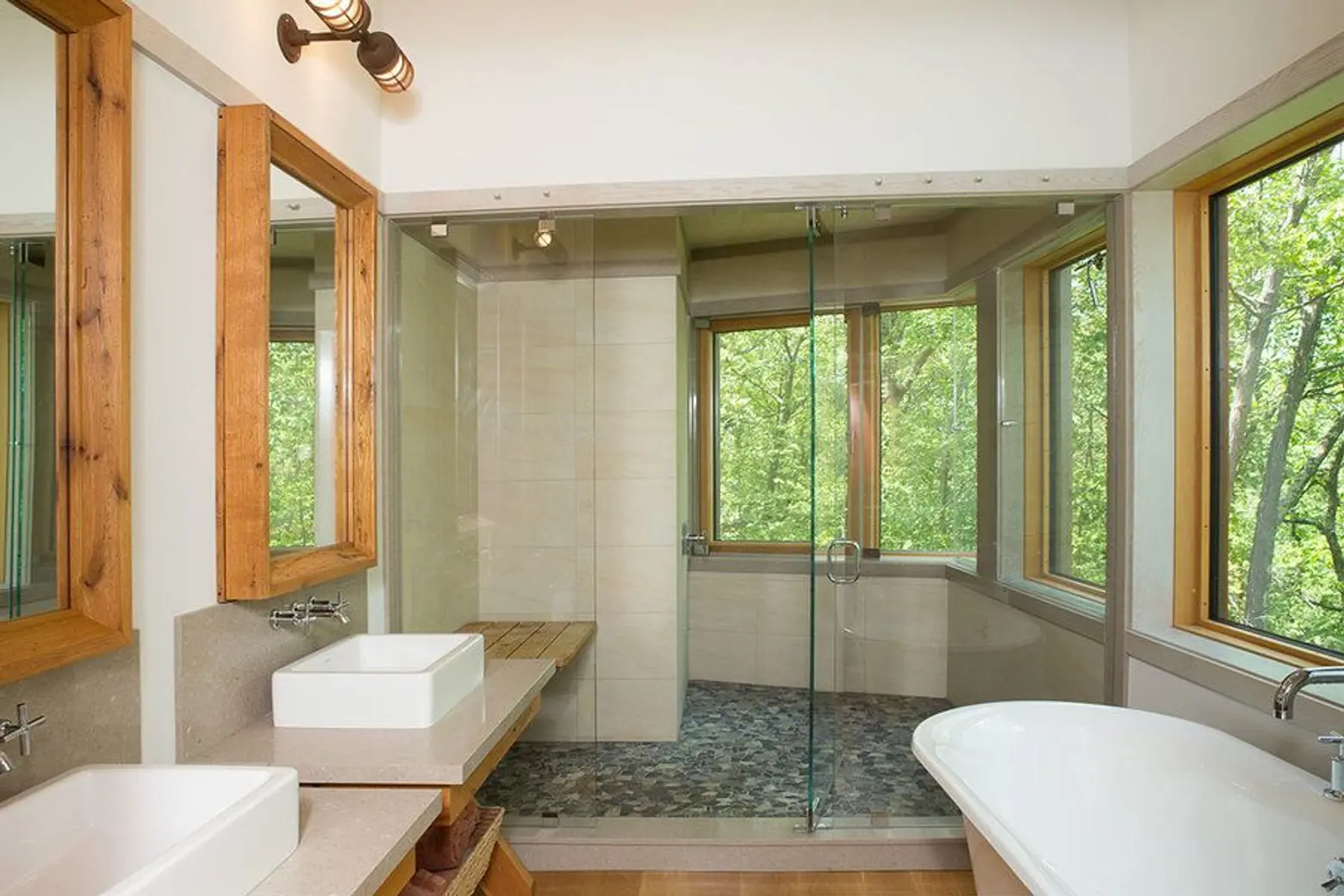 As built, the house has four bedrooms and four-and-a-half baths. A spacious master suite features a serene sleeping porch, and the home's lower level, which includes a wine cellar, library, laundry room, and mudroom, is fully wired for three additional bedroom suites.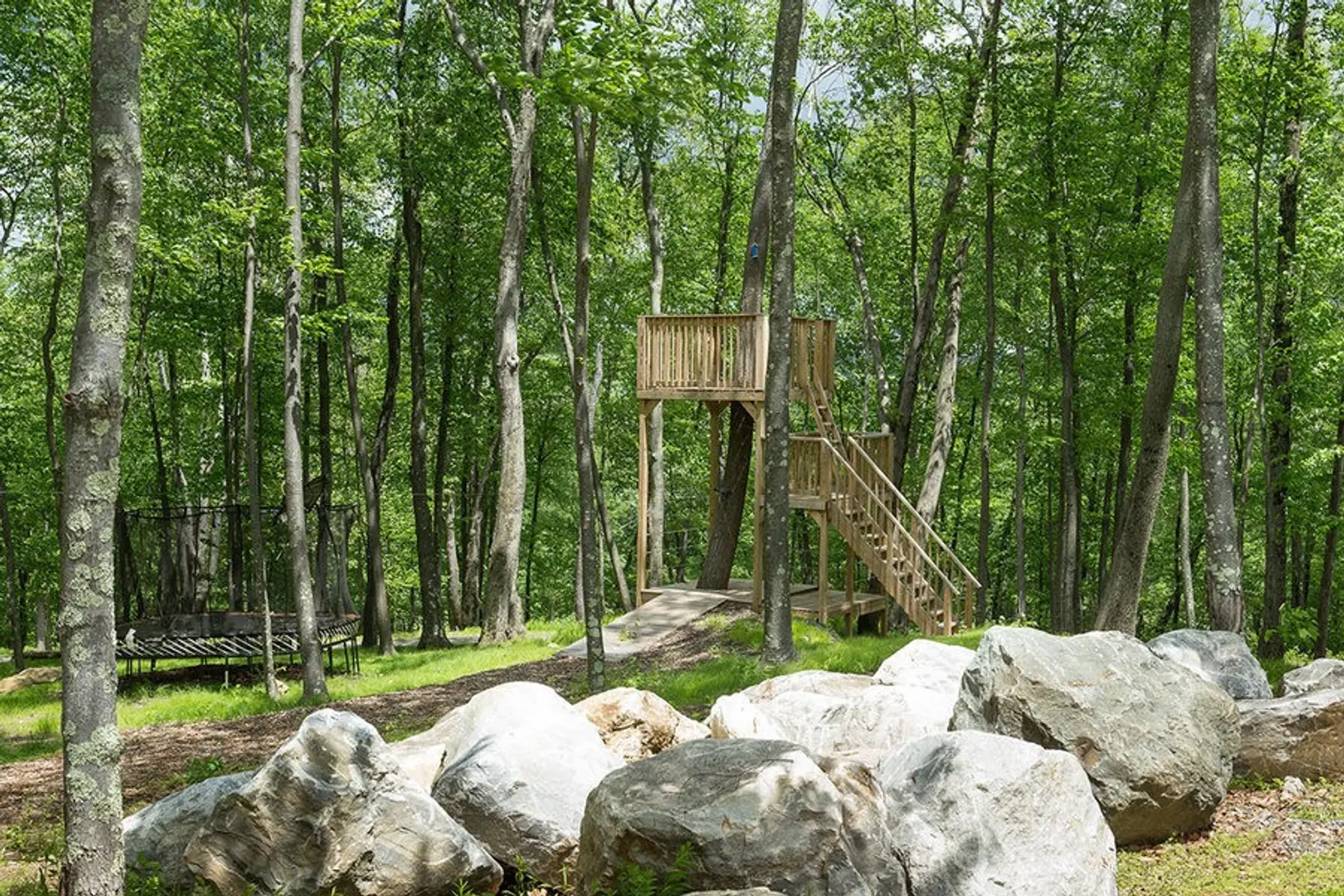 As lovely as this home is, if you lived here you'd definitele want to get out: The 70 acre property also offers hiking trails , two fire pits and a natural amphitheater.
[Via Mansion Global]
[Listing: 156 Duell Hollow Road by Candace Anderson for HW Guernsey Real Estate and Byron Anderson for Compass]
RELATED:
Images courtesy of HW Guernsey Real Estate.