MTA board members are wealthier and whiter than straphangers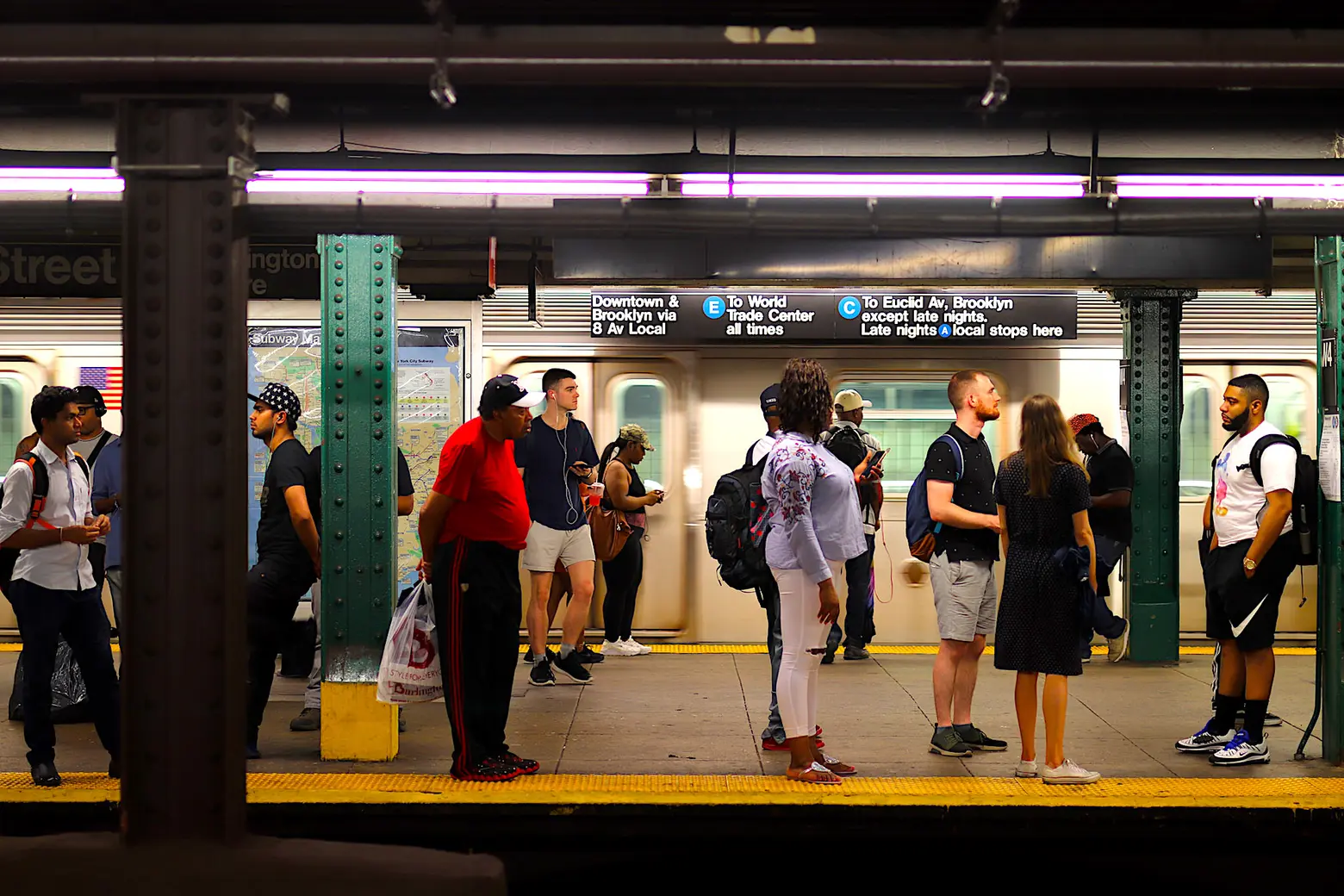 The board of the Metropolitan Transportation Authority, which has the power to increase fares and approve service changes, looks nothing like the straphangers who use the transit system it oversees. A report released this week by the government watchdog group Reinvent Albany found MTA board members are richer, whiter, and more likely to live outside of New York City than riders.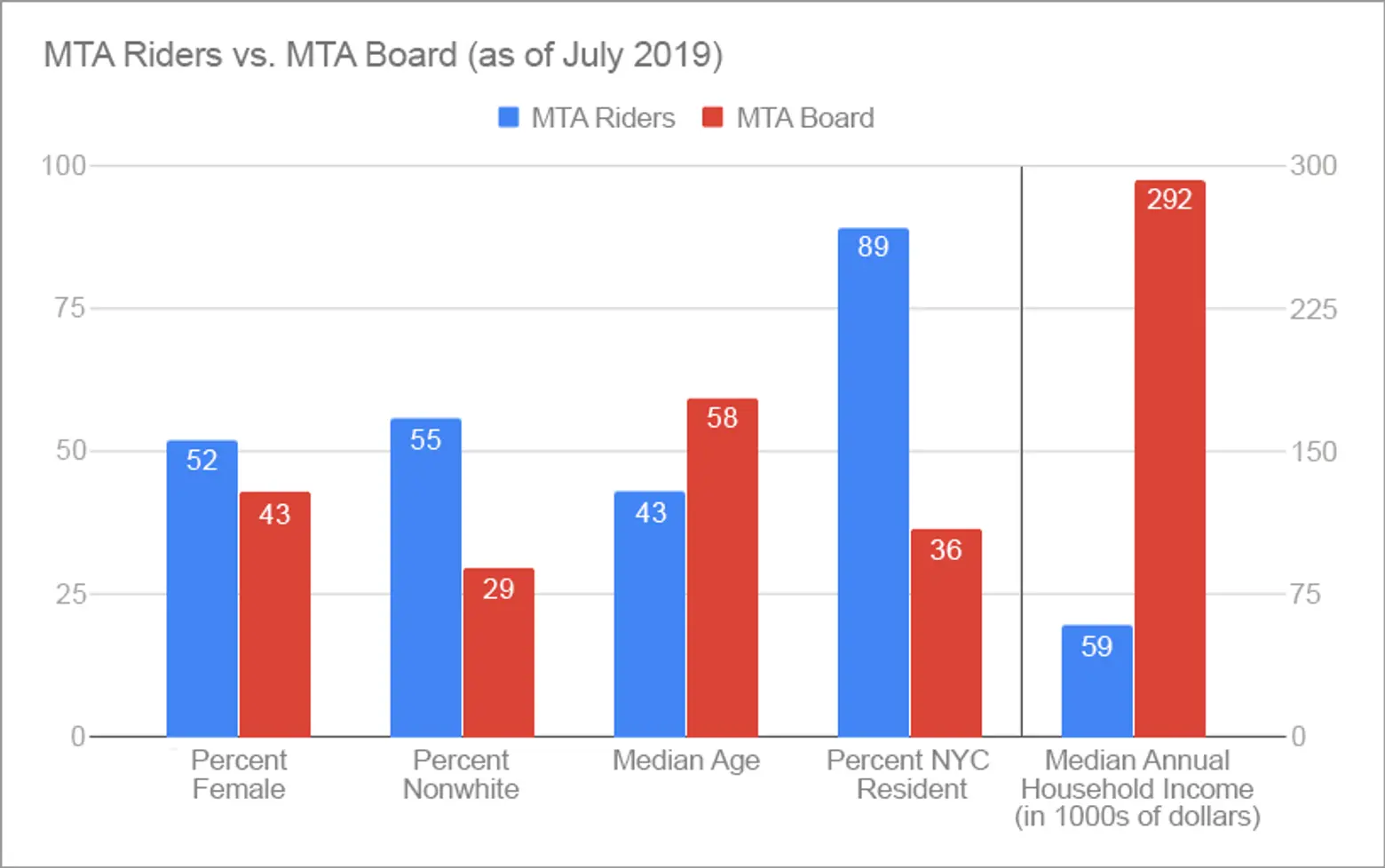 As the New York Times reported in January, most New Yorkers would have trouble picking the board members out of a lineup. The 17 members are appointed by Cuomo, with recommendations by officials. The governor selects six, the mayor recommends four, Nassau, Suffolk, and Westchester County executives get one recommendation each, and Dutchess, Orange, Putnam, and Rockland County executives share one vote.
Reinvent Albany found that just 36 percent of the members of the MTA Board live in New York City, compared with 89 percent of those who use the transit system. Because Gov. Andrew Cuomo failed to nominate one of Mayor Bill de Blasio's recommendations while Albany was in session, there are only three city-appointed representatives currently instead of four.
At least 55 percent of riders are considered non-white compared to 29 percent of the board. According to the report, if members represented ridership, nine of its 17 board members should be nonwhite; currently, there are only four members who are non-white.
The starkest difference between riders and board members comes in annual income. The median household income of riders remains about $58,000 per year. MTA board members are making about five times that amount at $292,080 per year. Plus, many members have hundreds of thousands of dollars in investments.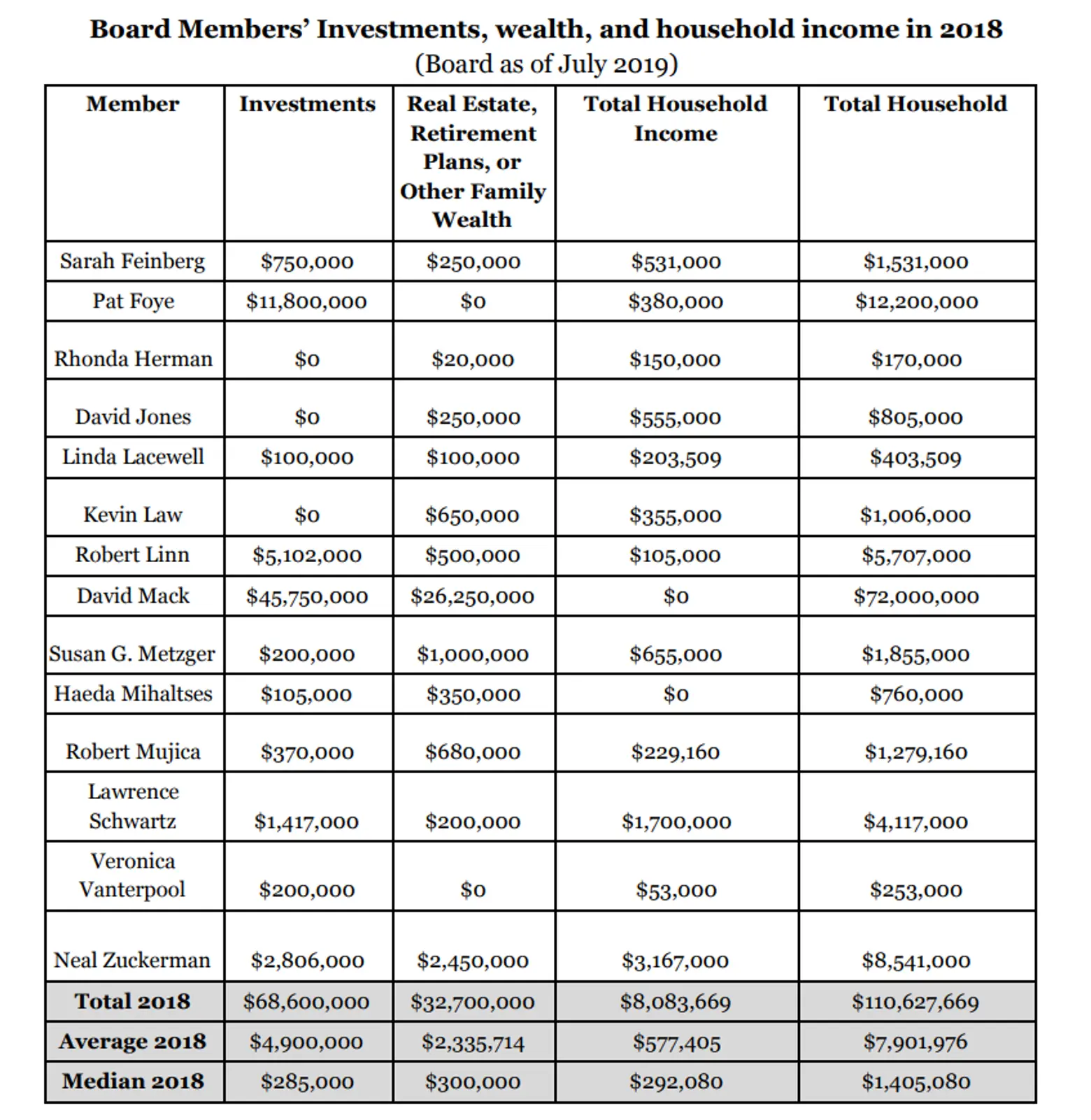 The lack of city representation on the board is concerning, according to Reinvent Albany because the board plans on approving the capital budget this fall. But Max Young, a spokesperson for the MTA, told the Daily News that concerns about the capital budget are "unfounded."
"In the previous capital plan, New York City received 76 percent of all capital dollars allocated to transit agencies and commuter railroads, which is a good deal by any measure, and doesn't include the $836 million Subway Action Plan that was directly invested in the subway system."
Read the full report, "Who is the MTA Board?," from Reinvent Albany here.
RELATED: