Massive Soho Loft With Wraparound Terrace Sells for $14.5 Million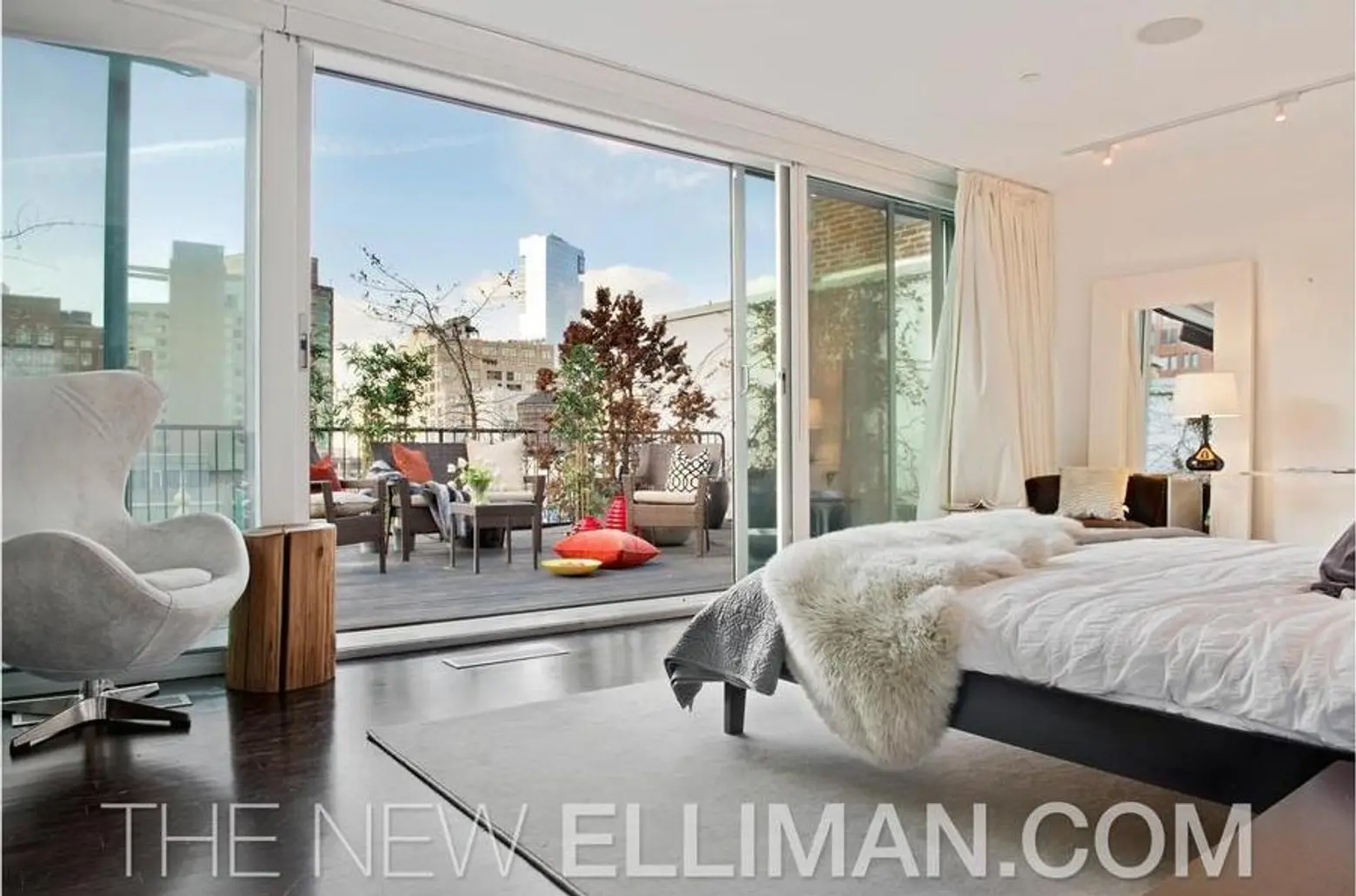 When you look at these New York buildings, it's hard to imagine there's space for a 7,000-square-foot loft inside. Well, the former home of Justin and Nicole Ehrlich is one of those spaces. 20 Greene Street #6A is definitely deserving of an Academy award with its dramatic tall ceilings and oversized windows. And it just sold to the tune of $14.5 million. This Soho loft, listed by Douglas Elliman, doesn't do anything halfway. Its giant living room is large enough to be its own apartment, for starters.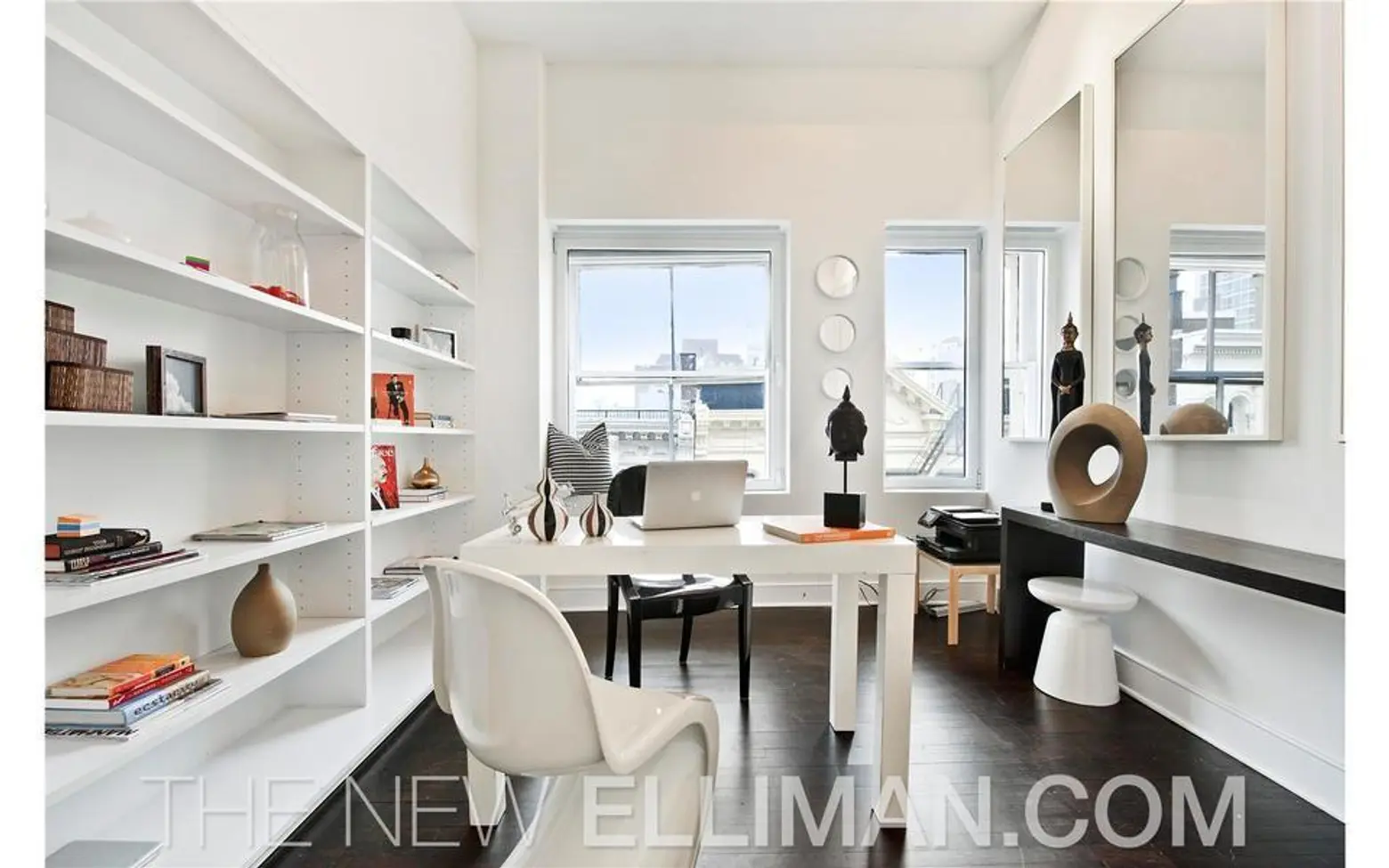 The apartment also features a huge chef's dream of a kitchen on the main level with a large pantry. And a best picture apartment wouldn't be complete without a media room with a wood burning fireplace, now would it? Now the new owners can cozy up and watch all the foreign films they can dream of. An office, which could double as a bedroom, and a guest bedroom complete the main level, although we have would like to caution the apartment's new owners: guests in this gorgeous loft may never want to leave unless served with an eviction notice. Consider yourself warned.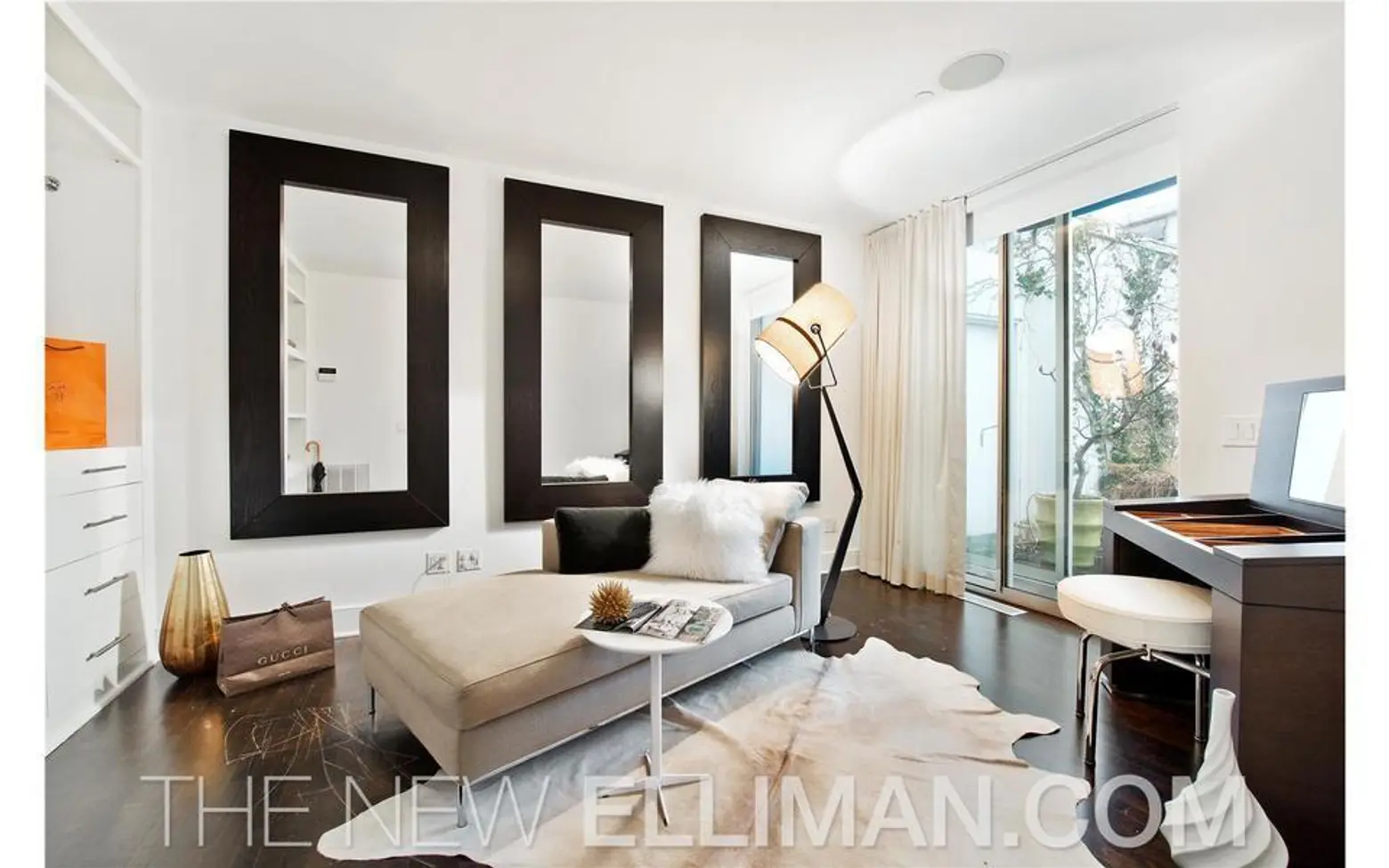 If you're already falling in love with this loft, wait until you get upstairs. The second level has laundry and storage and… are we making you wait for it to long? Okay we'll stop playing with your heart. The master suite is ginormous (we know that's not a word but sometimes a non-word is the only fit). This sleek room is not only spacious and flooded with light, but it also has access to a private, wraparound balcony with stunning views of the city. Now, the new owners can wake up to gorgeous city views every day, step out on his balcony and shout to the world that they're the luckiest people on earth. The en suite bathroom has a soaking tub and there are closets galore for all the clothes she'll buy at all the swanky Soho shops in the area.
We know what you're thinking. The master suite is just too luxurious. It's not fair. It should share some of the love. Well, you'll be happy to know that it does, because that wraparound terrace can be accessed by all the bedrooms on that floor. Not to mention, there's a roof deck with 360 views and there's another private terrace for the guests downstairs. Those people are never gonna leave.
[Listing: 20 Greene Street #6A by Douglas Elliman]
[via CityRealty]