Mapping the lesbian bars and clubs of NYC's past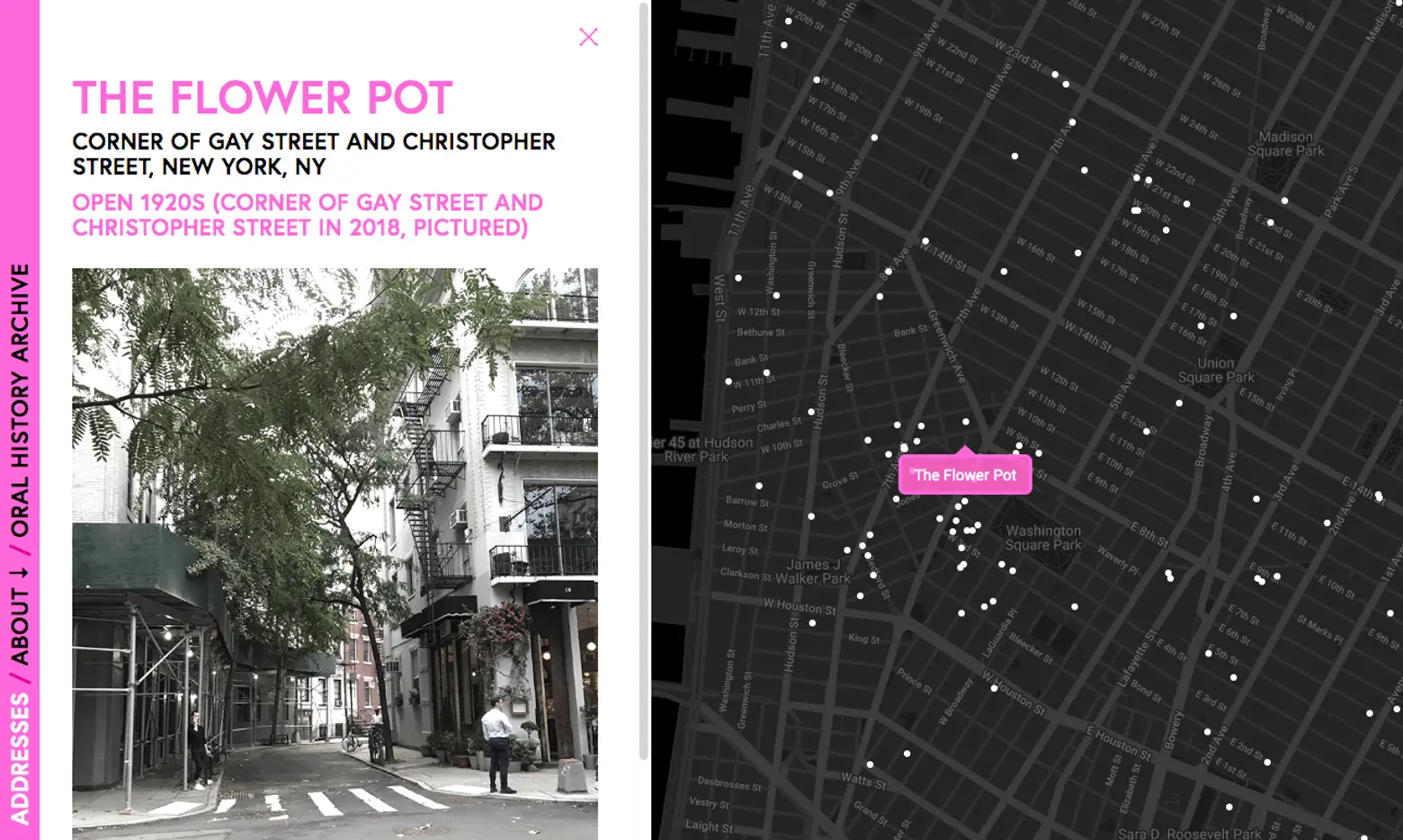 "Addresses Project" map via Gwen Shockey
Following the closure of Woodside's Bum Bum Bar in March, only three lesbian bars remain in New York City. To preserve the history of these significate sites, local artist Gwen Shockey has spent five years tracking locations of former lesbian and queer clubs (h/t Daily News). Through an interactive map, Shockey has mapped more than two hundred addresses of venues that once hosted events for lesbians, relying mostly on word-of-mouth storytelling.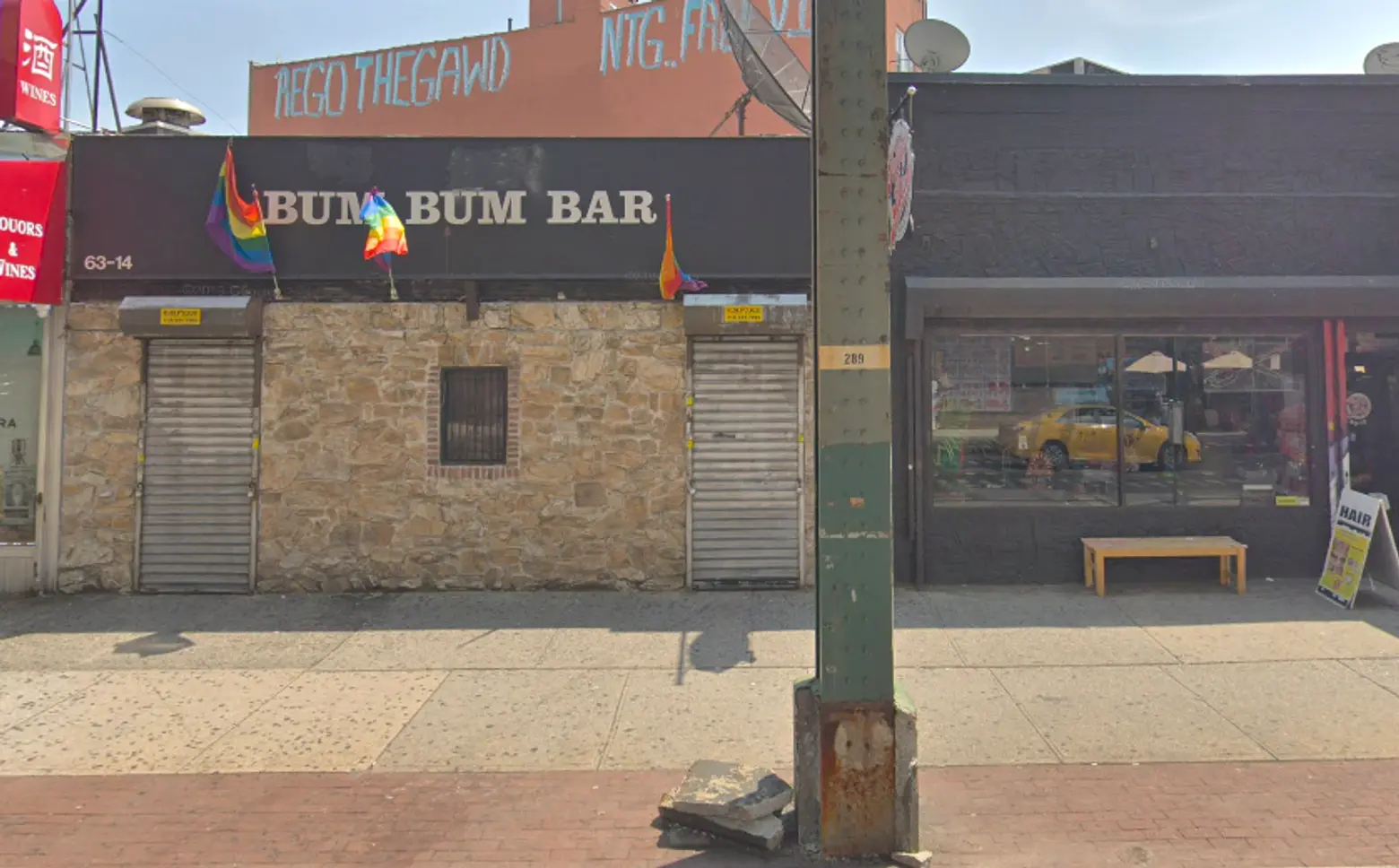 Bum Bum Bar (pronounced boom boom) closed last year; Via Google Streetview
Because many of these bars and clubs operated under the guise of another establishment or as a mafia-run business, Shockey relied on oral histories from NYC's lesbian community for her project.
On her website, she also includes an archive of interviews with leaders of the community, as a way to "explore the ways in which lesbians and queer people have worked to seek out and create safe spaces in which friendship, love, intimacy, and free expression can thrive."
Shockey's "Addresses Project" maps bars that originated as early as the 1910s. As the map shows, more lesbian clubs were in operation during the 1930s and 40s than today. The three remaining lesbian bars in NYC are Henrietta Hudson and Cubbyhole in Greenwich Village and Park Slope's Ginger's Bar.
"It's really easy to feel really sad about it and go into mourning, and maybe even panic a little bit: 'Oh my god, they're all disappearing. What's happening? Where will lesbians go?" Shockey told the Daily News.
But it's important to note that while the number of lesbian bars has dwindled over the years significantly, other types of community venues, like health care centers and bookstores, exist that are not included on the map. And many bars across the city offer monthly events that are more inclusive to those seeking a safe space.
The city is also considering taking action to preserve the history of significant LGBT sites across the five boroughs. Last week, the Landmarks Preservation Commission voted to calendar six sites related to the city's LGBT history. The move comes ahead of the 50th anniversary of the Stonewall uprising next month, as well as the city's monthlong Pride celebration.
Explore the map here. Know of a lesbian/queer bar not listed? Submit a location here.
[Via NY Daily News]
RELATED: