LOT-EK's Shipping Container Townhouse Brings a Modern Sustainable Edge to Greenwich Village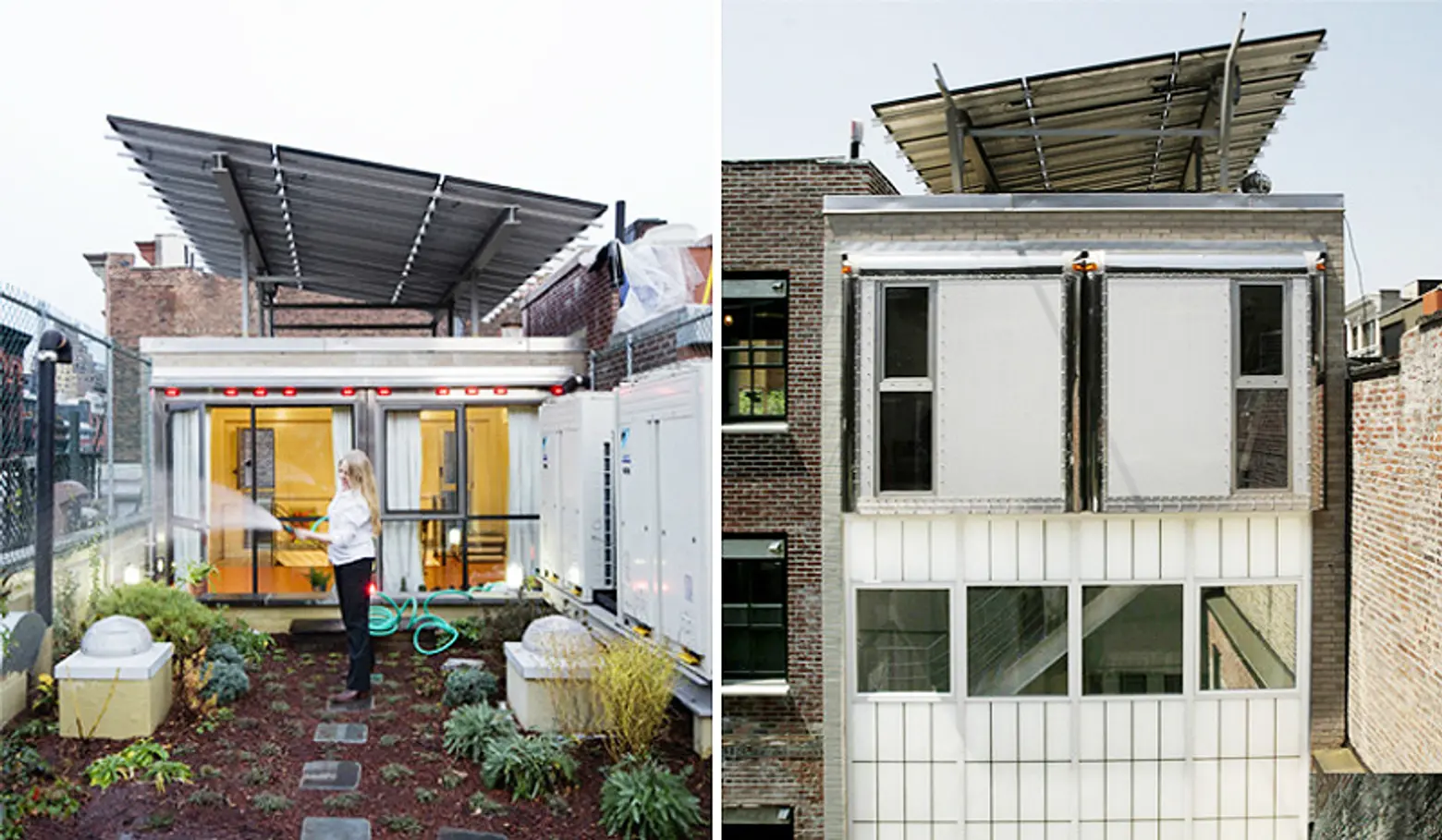 At first glance, there's nothing particularly unique about the facade of this white brick townhouse, but take a second look and you'll see that there's more to the building than meets the eye. Upon closer inspection, you'll notice that the protruding bay windows aren't made from ordinary frames, but from sections of stainless steel truck bodies.
The recycled windows are a signature of LOT-EK, the studio that owners Lawrence and Alice Weiner hired to re-do their Greenwich Village townhouse. Founded in 1993 by Columbia University grads Ada Tolla and Giuseppe Liganano, the New York and Naples-based firm has become known for its sustainable approach to construction and architecture, namely the use of upcycled steel containers.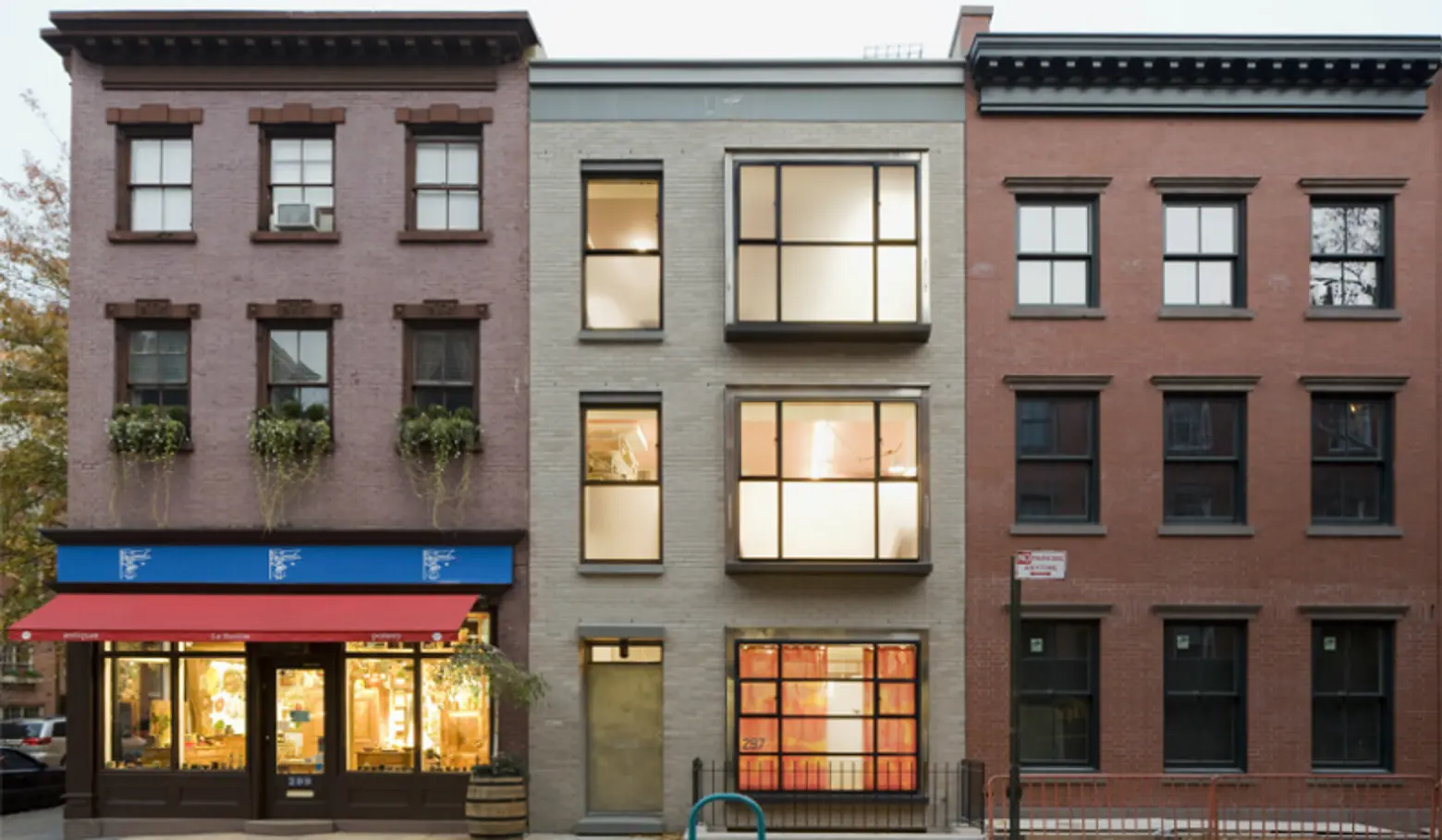 The Weiners approached LOT-EK to help re-design their townhouse when Lawrence, a famed conceptual artist, sought out more room for his home office. To do so, Tolla and Liganano gutted the entire three-story structure and retained just the steel frame. As with most New York City buildings, the townhouse was expanded vertically with one new floor, plus a penthouse and rooftop garden.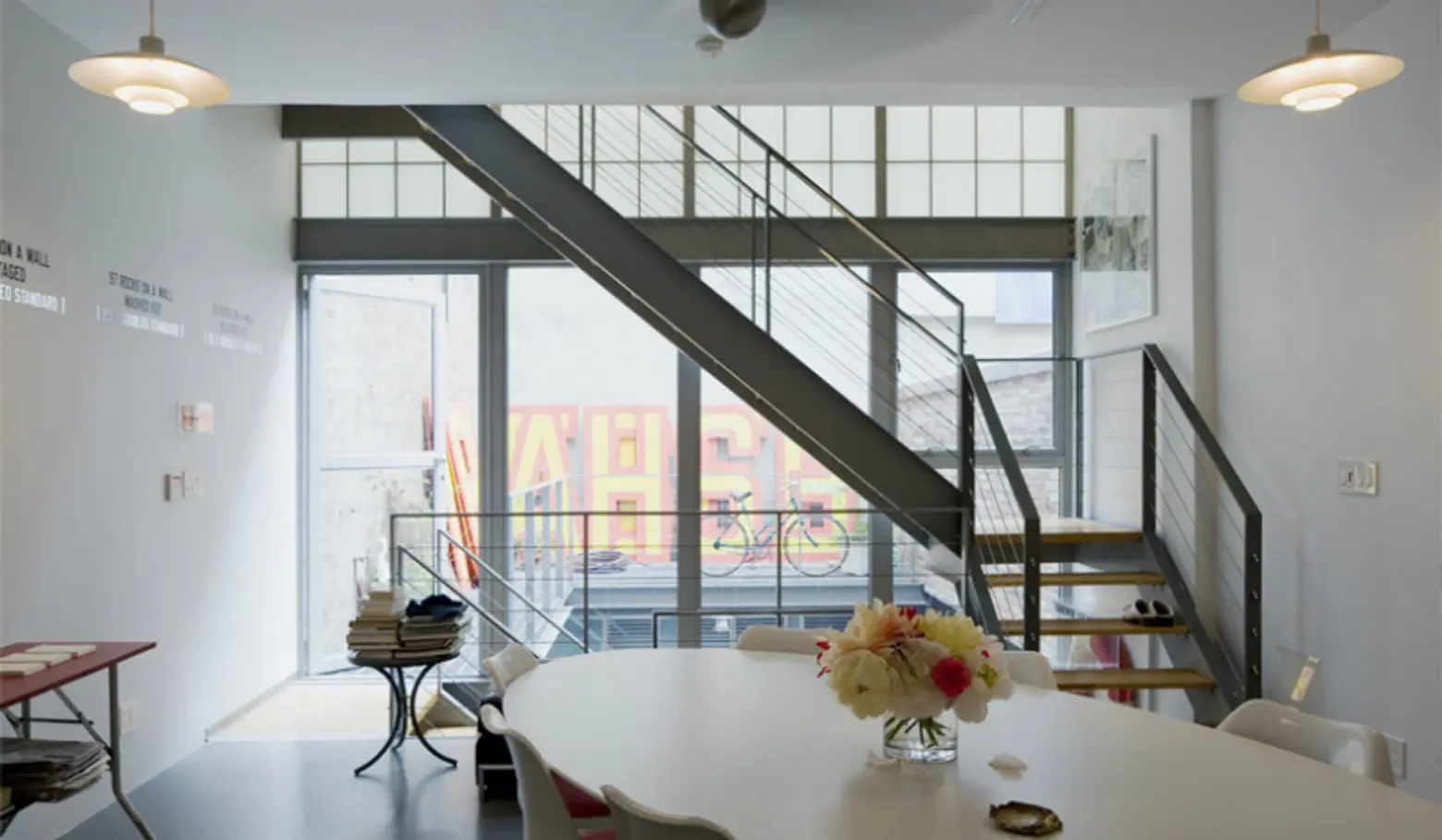 In keeping with the Landmarks' Commission's guidelines, LOT-EK built in a brick facade out front, inserting the truck body windows to let in plenty of sunlight, but also double as functional elements on the inside. On the ground floor, it acts as a kitchen bench; on the second, it's used as a conference nook; and on the third, it serves as a bed platform.
The staircase was built in the back, allowing all levels to have an open floor plan. Lawrence's work spaces were put on alternating floors — his studio is in the cellar and office on the second level. At the very top sits a penthouse, which is used as a sun room, that opens into a green roof.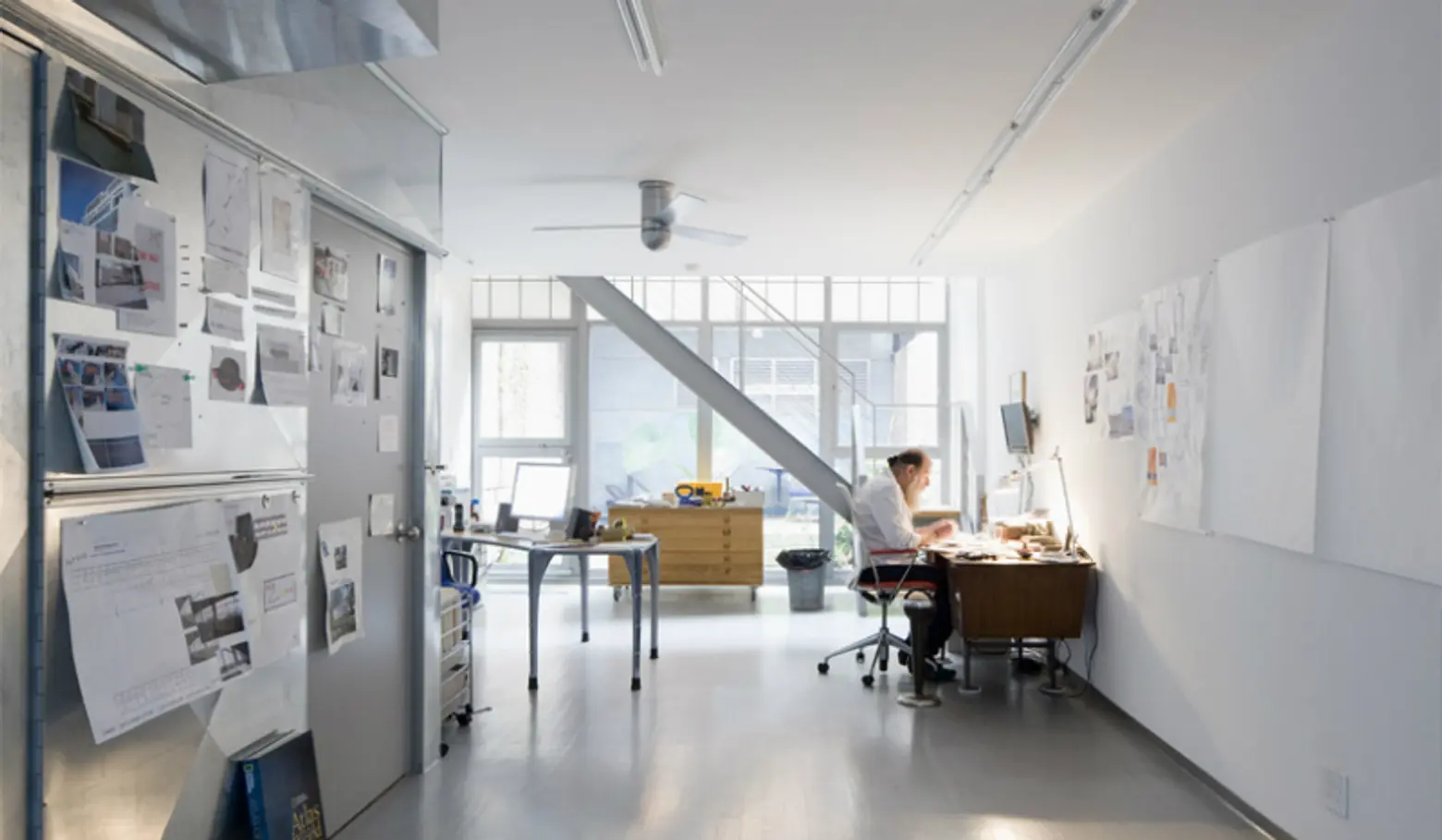 With both living and work areas integrated smoothly, the modern, re-built townhouse allows the Weiners to enjoy their home as a peaceful oasis from city life, but also function as a creative business space.
Check out more design inspiration from LOT-EK.
Images © Nikolas Koenig & Dean Kaufman