Looking for a New Home on Central Park South? Just Follow the Big, Red, Iconic Sign to Essex House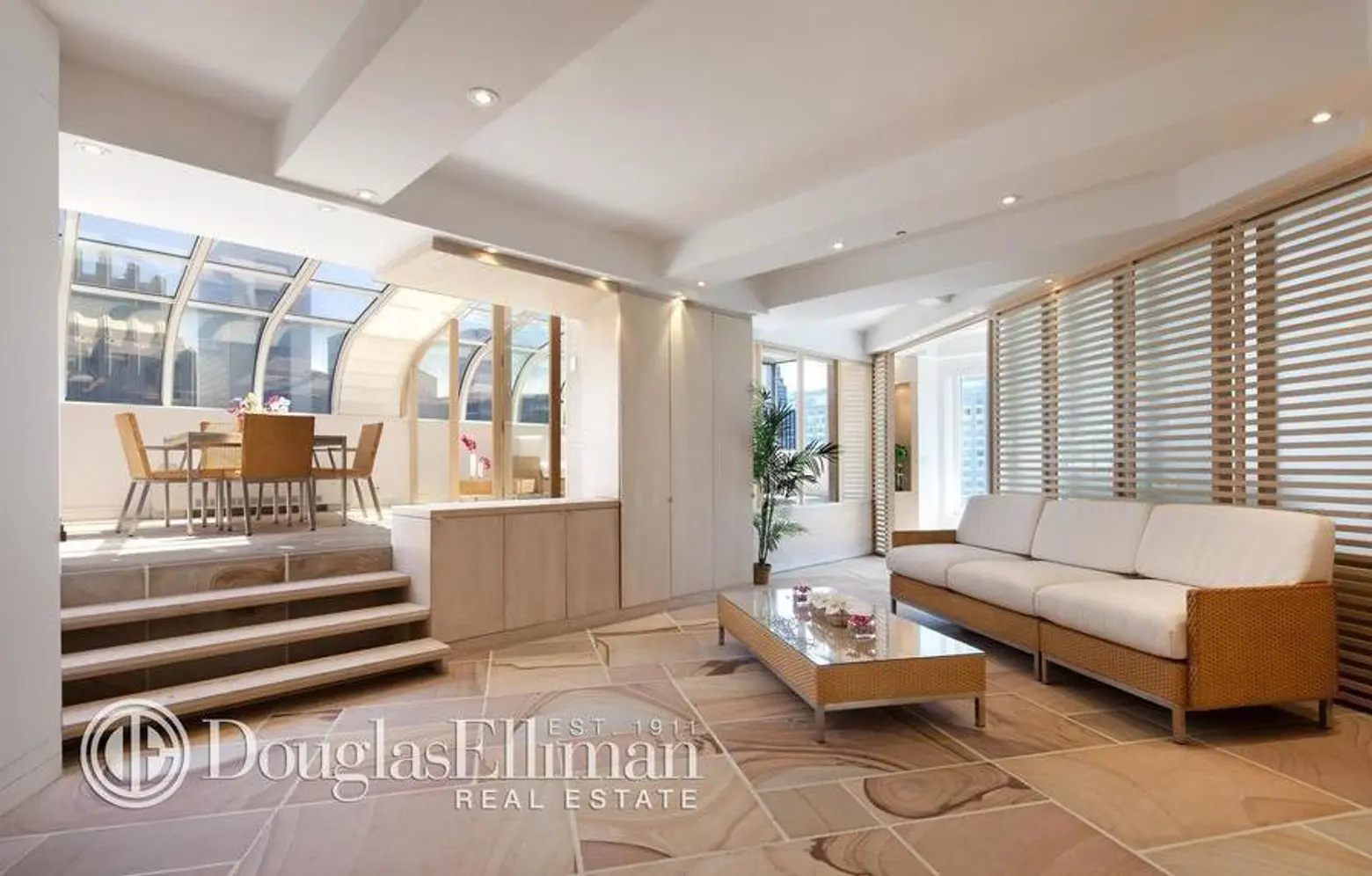 Essex House didn't get off to the most auspicious start, with construction beginning mere days after the Crash of 1929. But it was still chugging along when three years later its now famous six-story red neon sign debuted atop the New York skyline. The rest, as they say, is history. Since then the 43-story Art-Deco skyscraper at 160 Central Park South has become one of Manhattan's most distinguished landmarks — and home to an impressive list of residents, including Angelina Jolie, Jude Law, and Samuel L. Jackson.
Fortunately, you don't have to be an A-lister to live there; all you need is about $14,000 a month in rent.  This 2BR/2BA rental unit features a private 260-square-foot outdoor terrace directly overlooking Central Park and offering starry views of a non-celebrity kind.
The home's clean, modern interior belies its classic façade. The angular lines of the nearly 500-square-foot living room majestically greet you upon entrance, setting the tone for the rest of the residence's light and airy atmosphere. We can only imagine the sense of calm we'd feel walking into this serene and graceful space every single day. To us it's more like a living-"ahhhh"-room.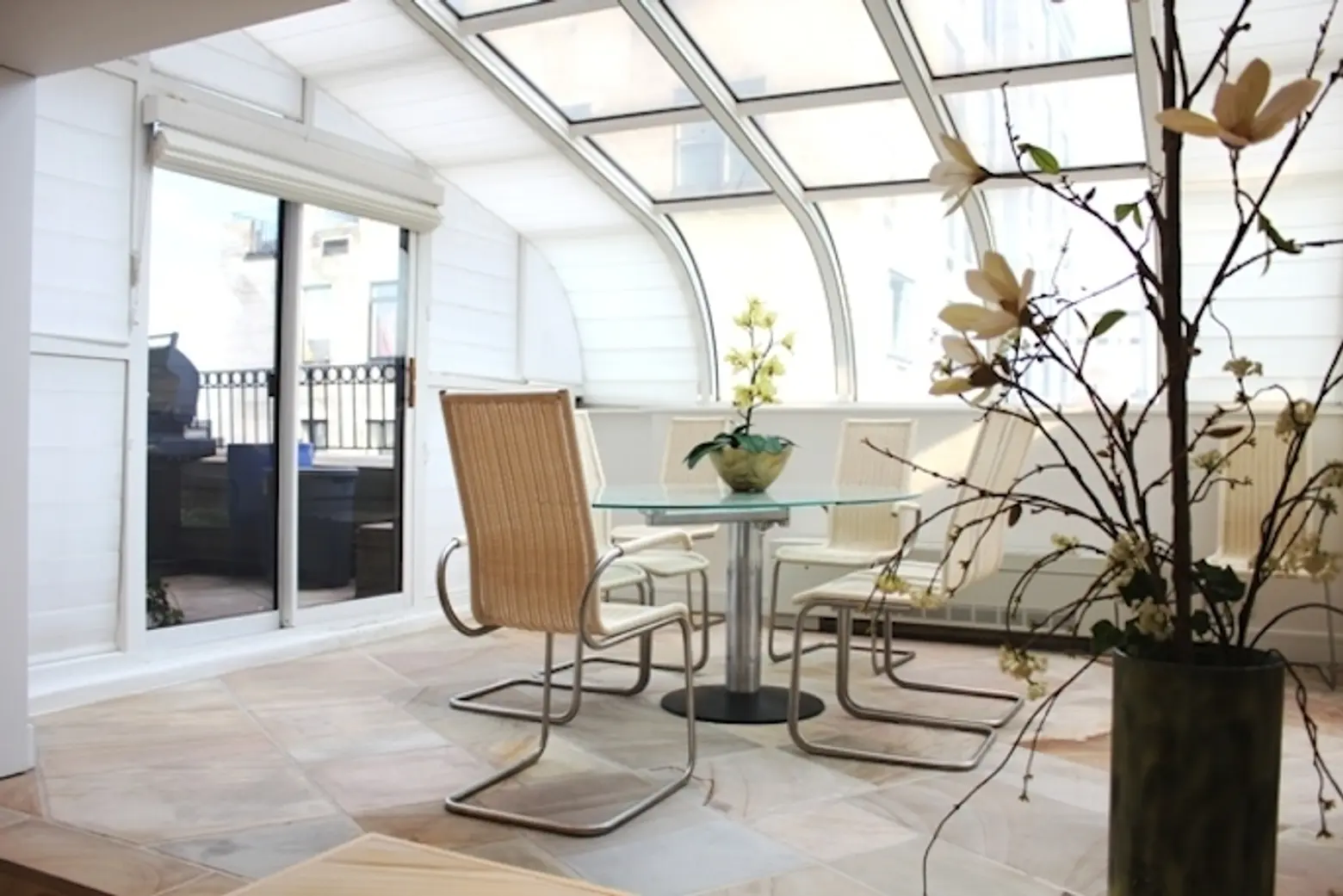 Next, step up into the sun-filled dining room, whose curved atrium-like windows make you feel as if you're floating high above Manhattan. Who needs to eat in a fancy sky top restaurant when you have your very own right here?
The triangular-shaped master bedroom with its own en suite features 20-feet of oversized picturesque windows, literally framing the spectacular city view. What a soothing way to fall asleep at night.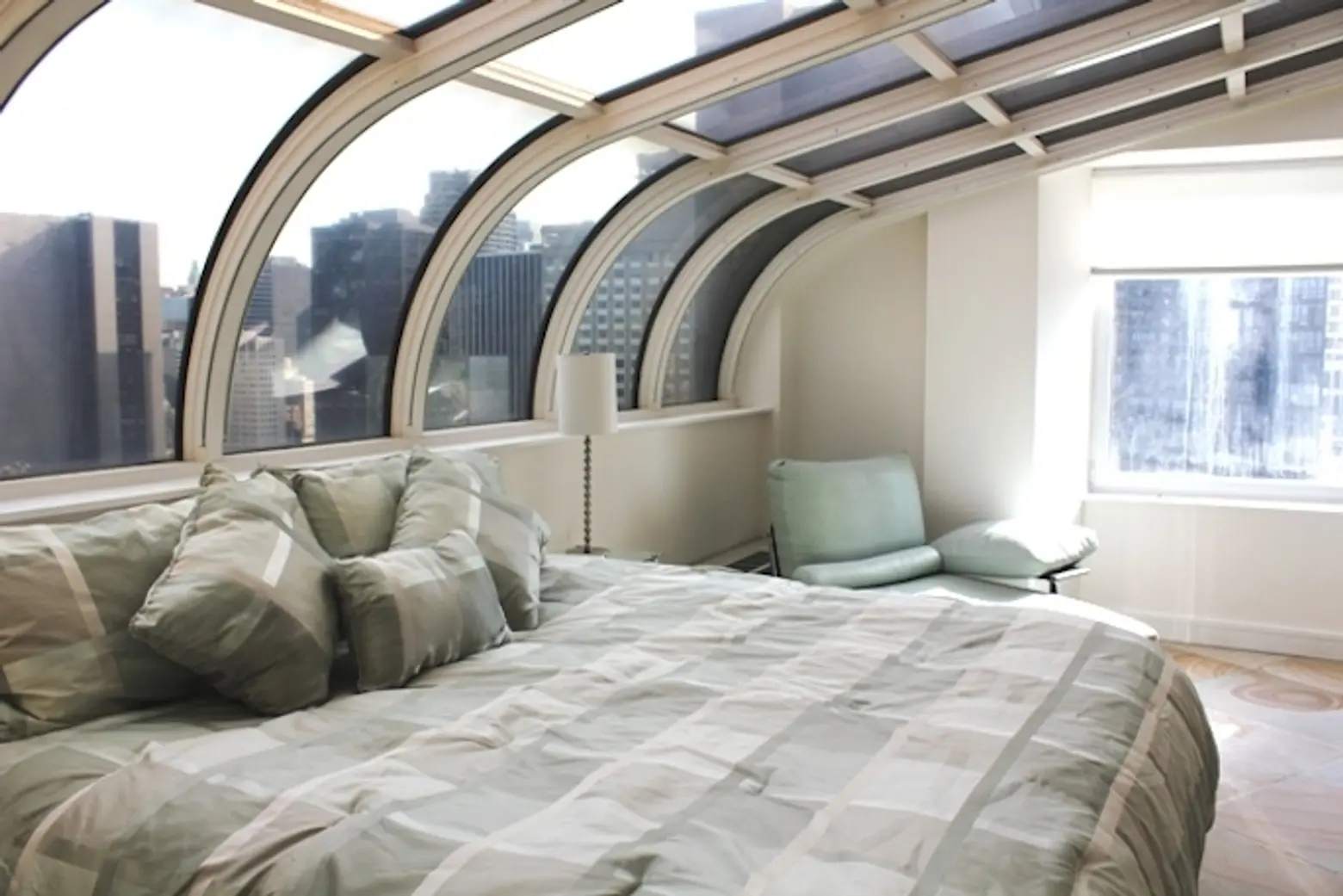 And because Essex House operates as both a hotel and a residential condominium (with 392 guest rooms, 117 refined suites and 185 extraordinary homes), residents can take full advantage of all the luxury amenities offered to guests including 24/7 room service, a state-of-the-art fitness center, and five star spa. (Yes, we could get used to that.) If you feel the same way, follow the big red neon sign.
[Listing: 160 Central Park South, Unit 3212 by Pat Slochower at Douglas Elliman]
[Via CityRealty]
Photos courtesy of Floorplanner.