Loft in Former Celeb Haven at 30 Crosby Street Finds a Buyer for $7.8 Million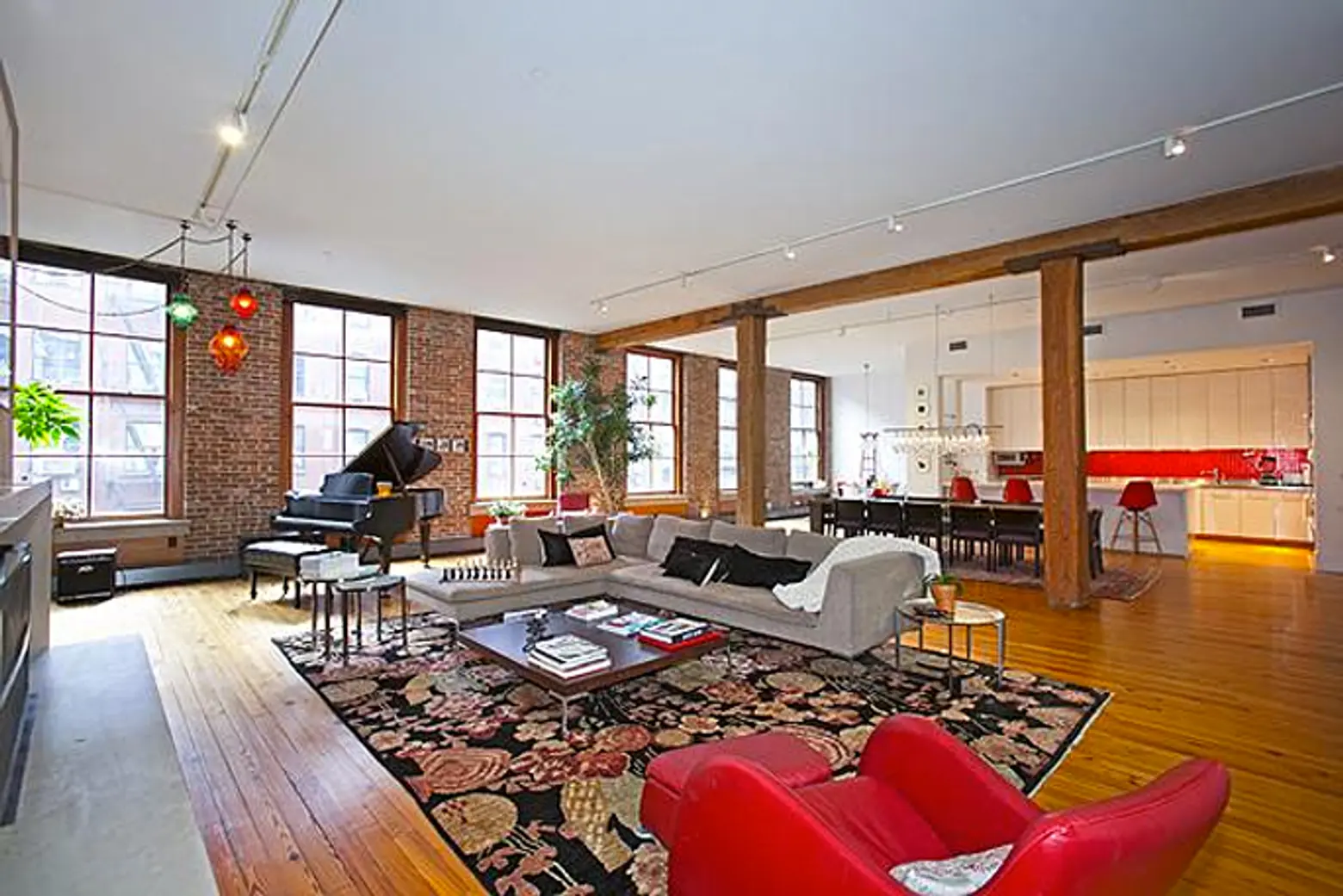 Alicia Keys hired a crane when she moved out; Lenny Kravitz reportedly liked to show off his abs to his neighbors; Courtney Love allegedly had a little too much fun in the lobby — this is just some of the gossip from the former rich-and-famous tenants of 30 Crosby Street. In recent years, though, the residents have shifted from A-list celebrities to "everyday millionaires", and instead of Grammy-winning singers and hard-partying actresses, the Nolita building is now home to rich guys like the recent buyer of unit 3B, Justin Leverenz, Director of Emerging Market Equities at Oppenheimer, who purchased the apartment for $7.8 million, according to city records filed yesterday afternoon. The seller was music industry executive Daniel Pelson who paid $2.55 million for the home in 2001. Mr. Pelson listed the property through Town Residential's Tinnie Sassano.
What Mr. Leverenz acquired is a 4,164-square-foot, 3BR/3BA loft full of original historic details, including 19th century rough-hewn wooden columns, pinewood flooring, and exposed brick walls, mixed with contemporary additions like an Italian limestone wood-burning fireplace and a sleek, retro kitchen complete with stainless steel appliances and slab marble countertops.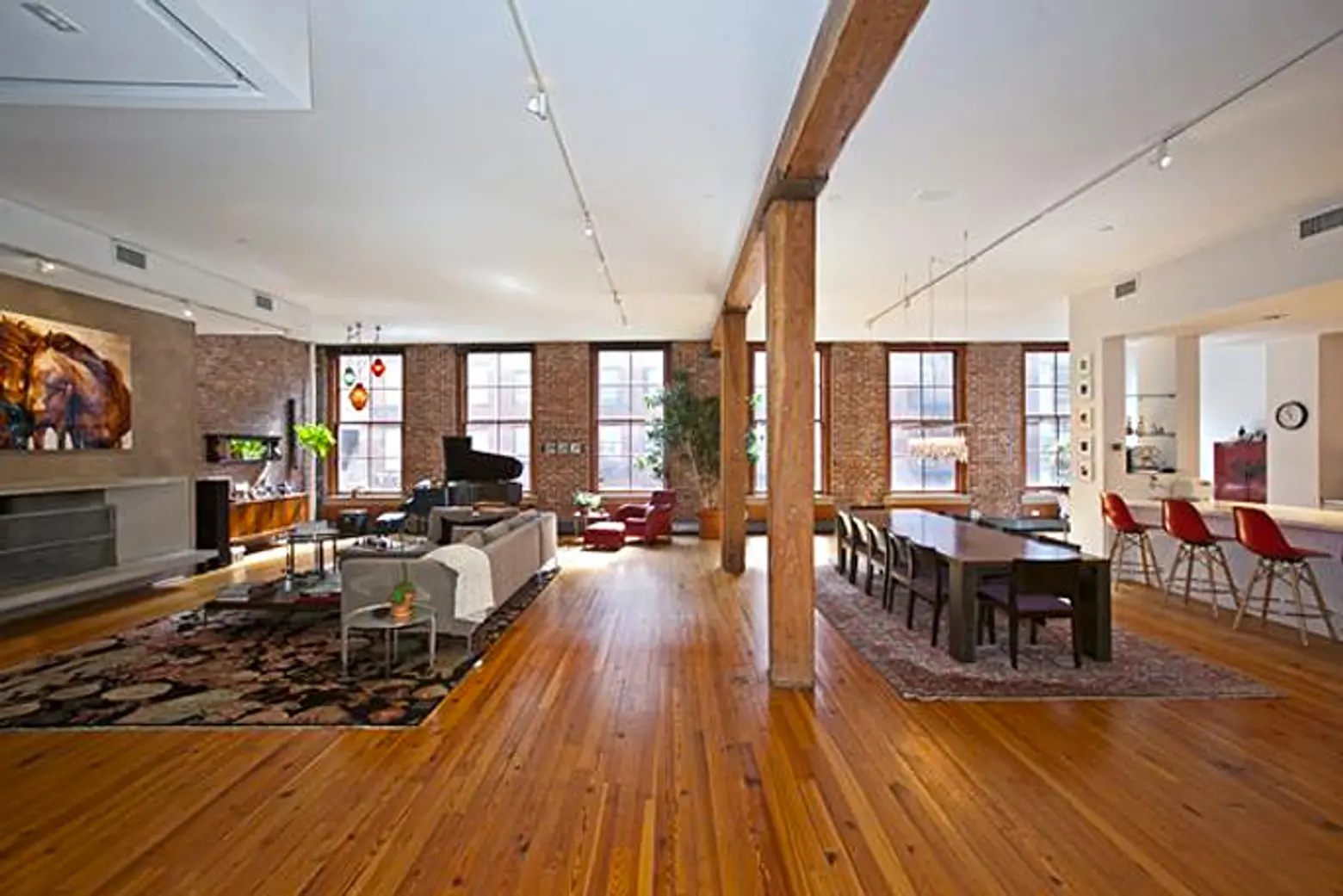 The expansive layout at unit 3B also boasts a media room with floor-to-ceiling frosted glass sliding walls, a surround sound system throughout, private elevator entry, 12 huge mahogany windows that cover 50 feet of eastern and western views, and 13-foot ceilings lined with delicate track lighting. The large master bedroom has a European en-suite bathroom and an Italian-made closet system.
Located on one of the city's most coveted cobblestone blocks, 30 Crosby Street is also known as the Loft. Erected in 1890, the seven-story building was originally a corset manufacturing site, converted to condos in 2000 by Landmark Development with the architect Joseph Pell Lombardi. The renovation project quickly made headlines thanks to its penthouse roof decks constructed of titanium similar to that of the Bilbao Guggenheim and San Cristobal marble-tiled floors sourced from the Dominican Republic. Today, amenities in the swanky 13-unit residence include a 24-hour doorman, bamboo garden, party room, wine cellar/tasting room, and an aromatherapy system in the lobby (well that's one we haven't heard before!). The new owner of this apartment may not be gracing the cover of People magazine, but he sure is living like a celebrity.