Levenbetts' CCO1 House Leaves a Modern Mark on an Upstate Agricultural Field
When you think farmhouse, images of red barns and wooden fences probably come to mind. But the CCO1 House by Levenbetts couldn't stray farther from this nostalgic vision; and that's a good thing.
Built in the middle of an agricultural field in Columbia County, New York, this contemporary home was designed to work around the site's existing linear grooves, etched into the rolling hills from years of farming. The organization, cladding, and details all take the topography into account, and the house steps up from east to west to follow the contour of the land.
An unusual yet very clever element of the CCO1 house is that it's divided into two linear volume–one "wet," the other "dry." The wet zone is a long, thin volume that houses the bathrooms, kitchen, laundry, and utilities. It also contains all the infrastructure. The dry zone occupies a larger volume and consists of the living, dining, and bedrooms. The volumes slide past one another and follow the linear farming pattern.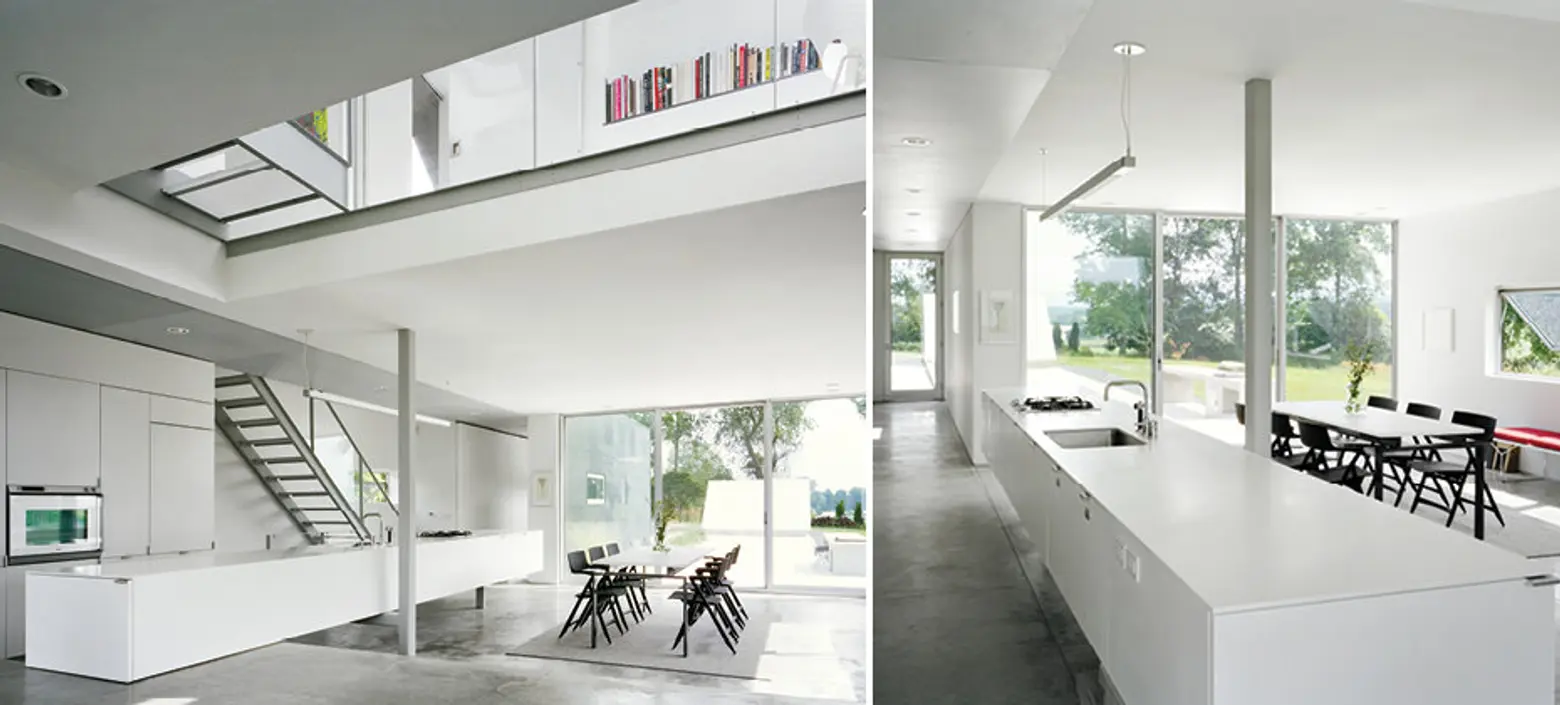 The wet and dry spaces are connected inside by the kitchen, which overlaps the two volumes at the ground floor. Its 20-foot-long counter unites the working (wet) and living (dry) spaces. Throughout the interior are sleek, white lacquered finishes, concrete floors, and stainless steel accents.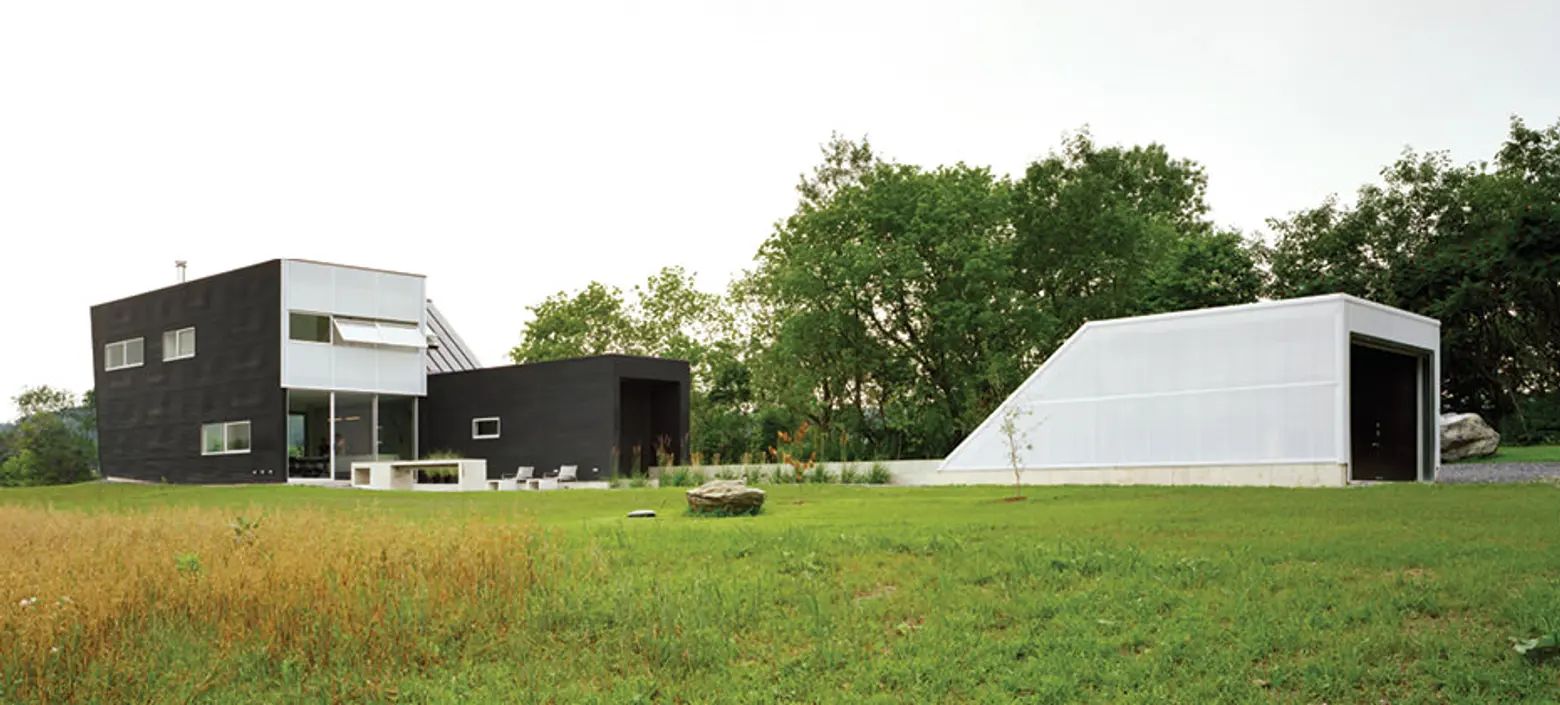 A third, separate volume is the garage, which sits at the opposite end of the entry walkway and patios than the two living spaces. The attenuated retaining walls, corrugated-metal siding, and purposefully laid plantings also help to define the exterior space. Composed mainly of large windows and glass sliding doors, the short elevations of the home have magnificent views of the cultivated fields, as well as the neighboring farmer's compound.
We told you this modern take on a farmhouse was a good thing. Explore more of Levenbetts' work here.
Photos courtesy of Levenbetts