Plans to Convert the Jehovah Witness Watchtower Complex Into a High Tech Incubator Revealed!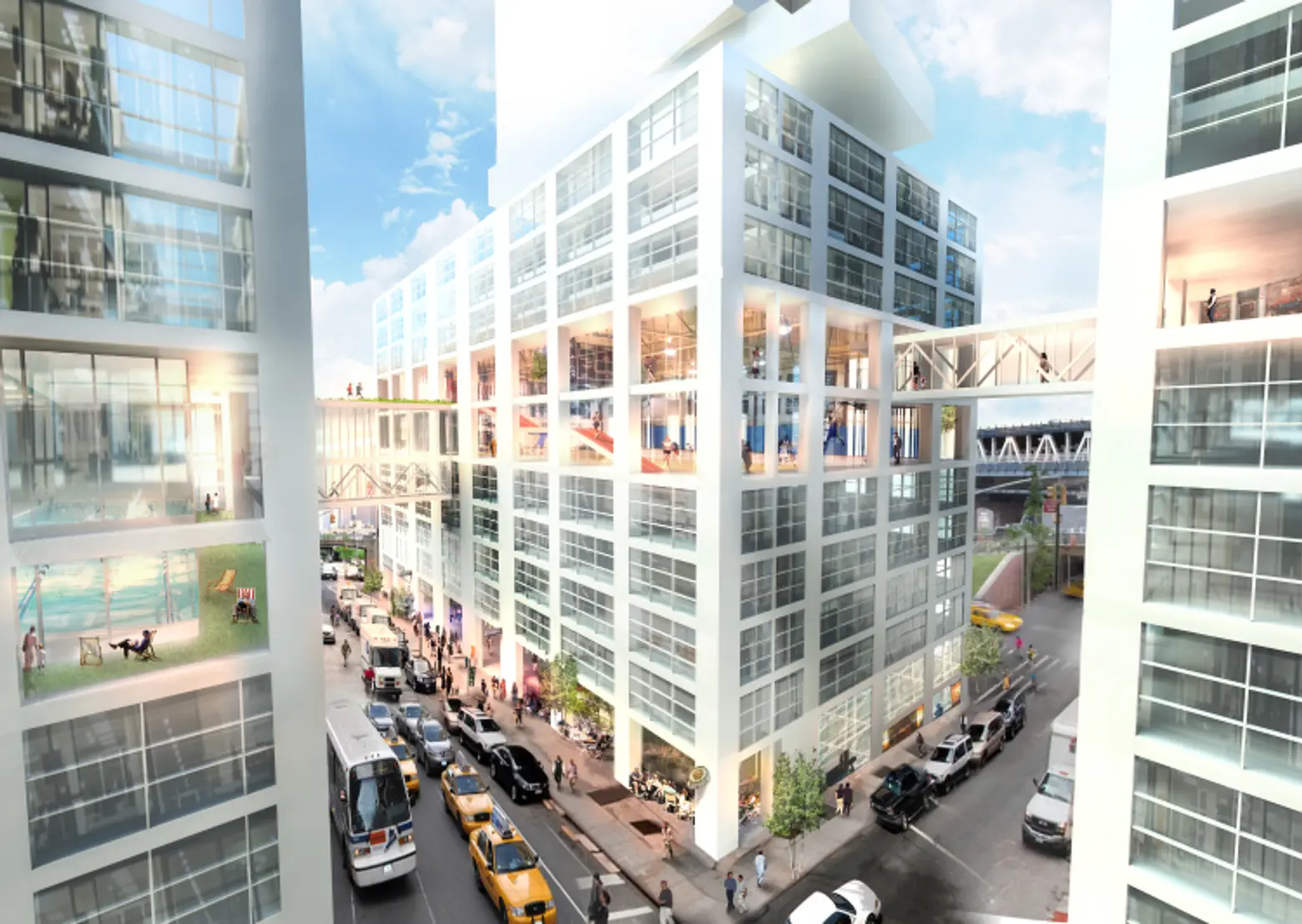 Leeser Architects, designer of the Museum of the Moving Image expansion in Astoria, seems to be single-handedly upping the architecture ante in the outer-boroughs. Fresh off the heels of demolition commencing on the site of their multi-faceted 30-story Marriott Autograph Collection tower in the BAM Cultural District, Leeser may also be busy in the conversion of DUMBO's five-building Jehovah Witness Watchtower complex into a high tech incubator and residential tower.
RFR Realty and Kushner Companies in partnership with LIVWRK Holdings snapped up the 6 parcel site last summer reportedly to the tune of $375 million. The plan envisions converting the former light manufacturing buildings into offices, likely aimed at Brooklyn's thriving start-up scene, and a mixed use tower. Just last week, the Center for an Urban Future released a report finding that the number of design firms in Brooklyn has grown a staggering 101% since 2003.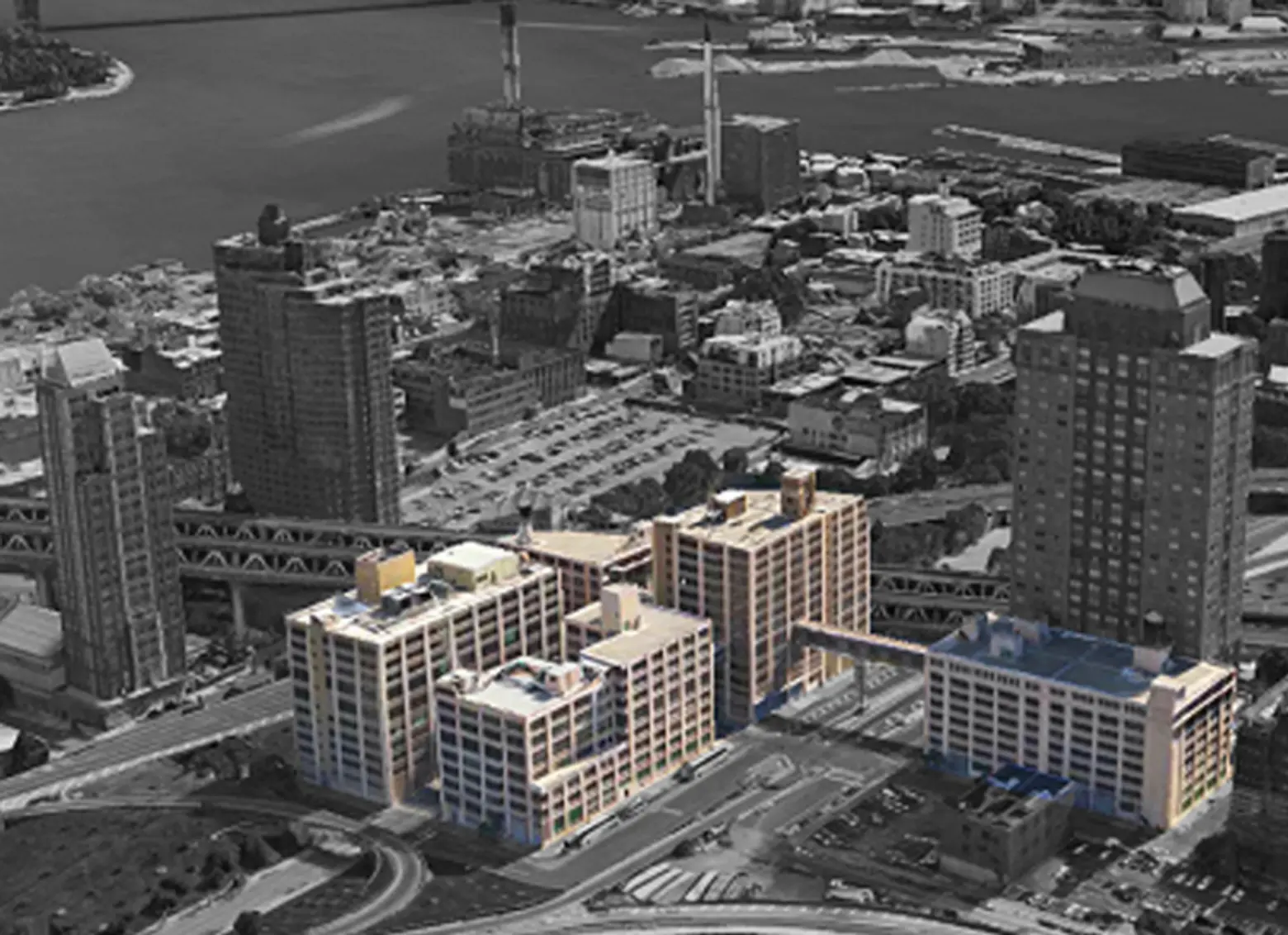 With the dearth of large spaces and unprecedented demand, our bets are that the spaces will be leased quickly. Several of the buildings are connected by sky bridges and have stellar views of the Brooklyn Bridge, Manhattan skyline and New York Harbor. The site is located in the heart of the anticipated Brooklyn Tech Triangle which expects the number of tech employees in the area to double in the next three years.
This redevelopment continues Leeser's theme of glistening white buildings fractured occasionally by slits or open volumes. A refreshing contrast compared to many of Brooklyn's recent builds. This development is just a stone's throw away from a mixed-use project Leeser penned for Two Trees on Dock Street, and a mile west from their Marriott hotel tower near BAM.
[Via Honest Buildings – Mixed Use Development, Brooklyn and the DUMBO Heights website]
Renderings courtesy of Leeser Architecture