Large stretches of 1, 2, and 3 service will be suspended over the next two weekends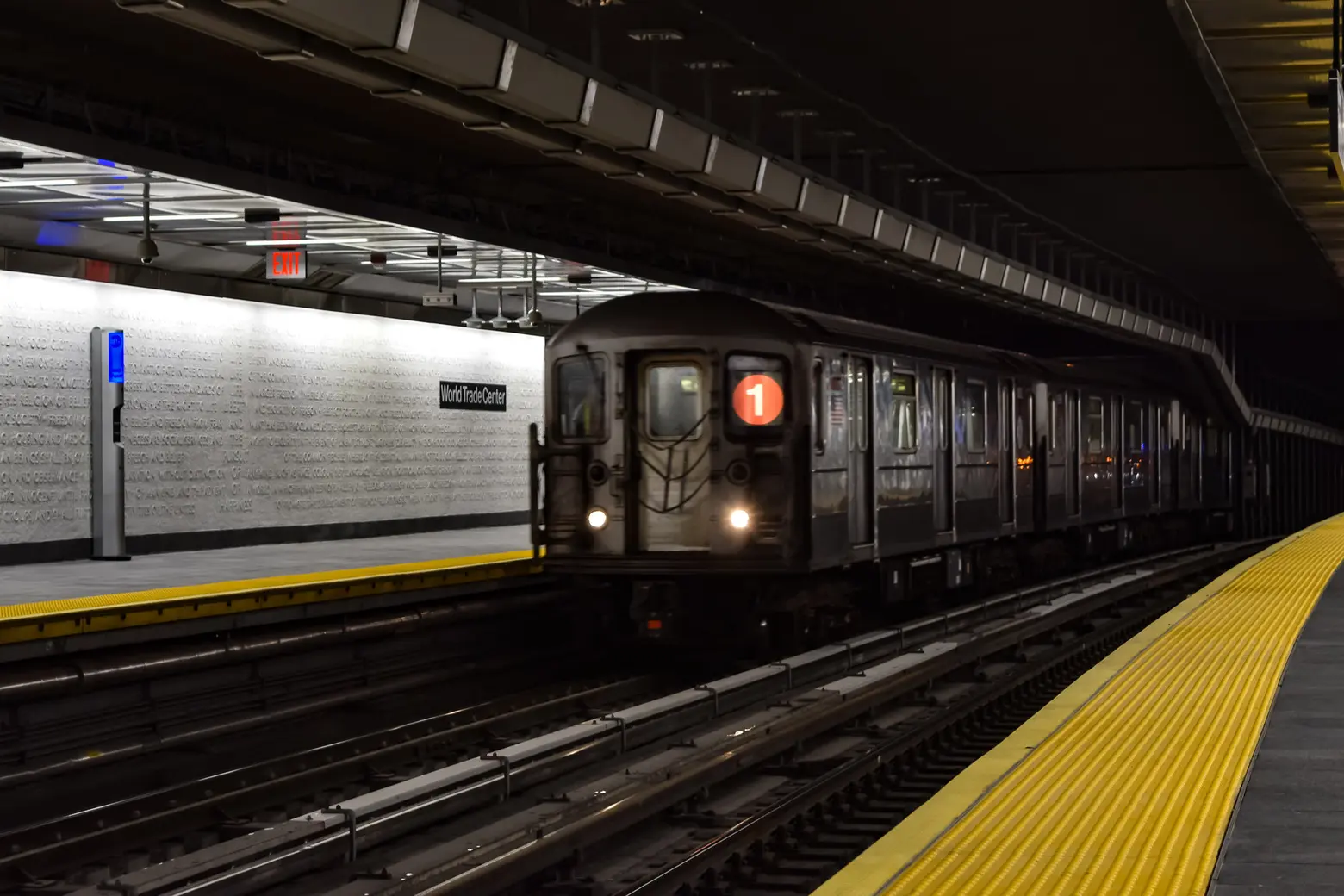 Service changes will get a little more painful this weekend as the MTA continues to upgrade the 1, 2, and 3 track switches north of the 96 Street station. The ongoing work is entering its final phase this weekend and will bring serious service outages. All 1, 2, and 3 service between Harlem and downtown Brooklyn will be suspended this week and next, beginning late each Friday evening.
"The switches were last replaced in 1990, and are near the end of their useful life," the MTA explained in a statement. "This intense work requires us to completely remove the switches and surrounding track, pour new concrete, and install new track along with the new switches.
During the weekends of August 16-19 and August 23-26, the 1 will be suspended between 137th Street and South Ferry stations, but will run between 137th Street and Van Cortlandt Park-242nd Street. The 2 train will run between Wakefield-241st Street and Flatbush Avenue via the Lexington Avenue line's express tracks and the 3 will be completely suspended.
To make up for the outages, the MTA has announced some additional service:
4 trains will be extended to New Lots Avenue each weekend to replace the 3 train.
5 trains run between Eastchester-Dyre Avenue and E 180 Street each weekend.
The S Shuttle will run between Grand Central and Times Square all weekend, including overnight.
D trains will run local at nights between 145 Street and 59 Street-Columbus Circle.
M trains will be rerouted to 145 Street via the Central Park West local track to supplement the C.
In addition to the M104, M5, and M7 buses, there will be three shuttle buses available running along the following routes:
Bus 1: between the 137 Street 1 station and the 110 Street C.
Bus 2: between the 149 Street-Grand Concourse 2, 4, 5 station and 110 Street C station.
Bus 3: between the Harlem 148 Street 3 station and 110 Street C station.
RELATED: