Kate Pierson of the B-52s lists her retro Catskills compound for $2.2M, kitschy furnishings included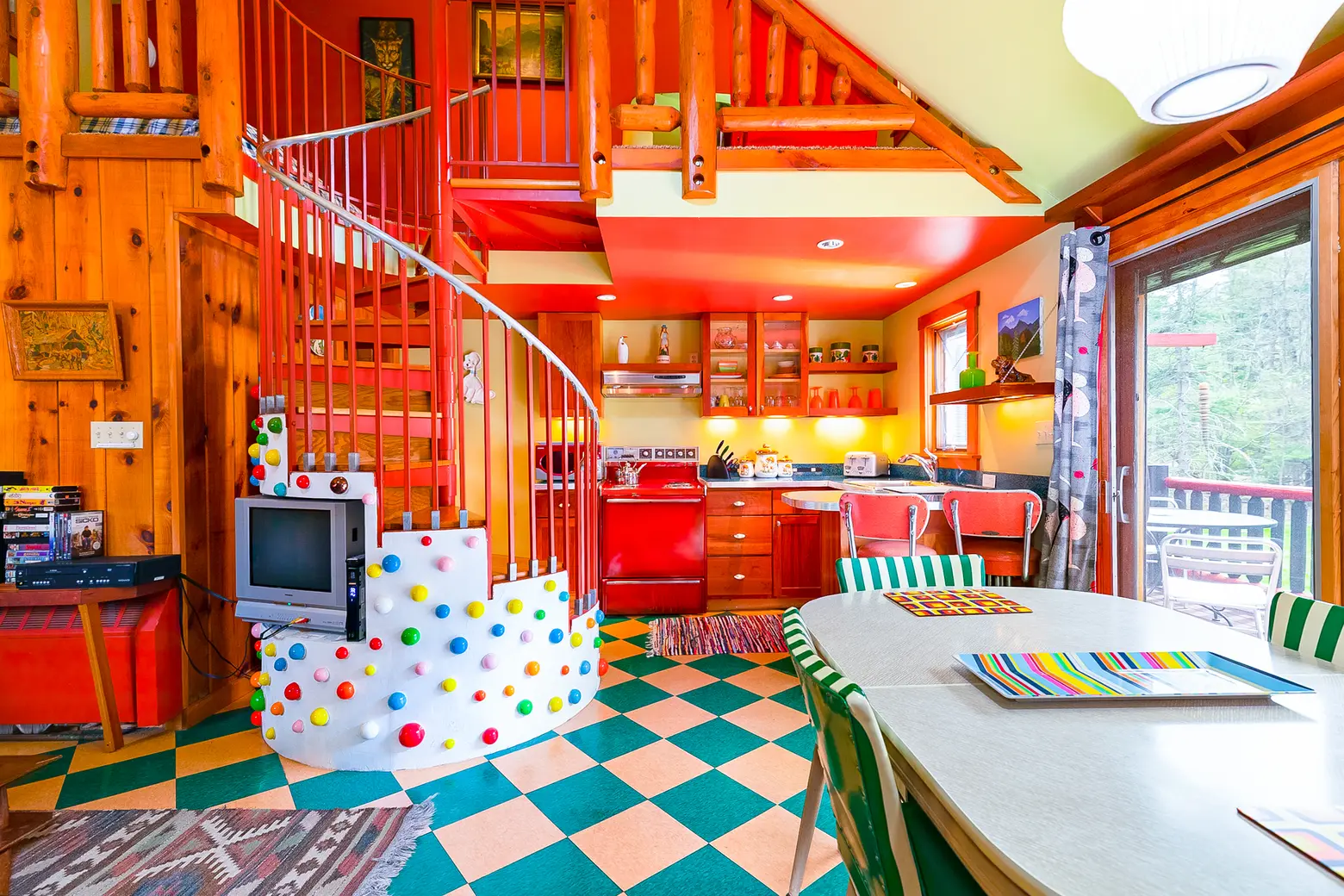 Listing photos by David Coppola for Heather Croner Real Estate Sotheby's International Realty
B-52s lead singer Kate Pierson and her wife, artist Monica Coleman, bought this 6.5-acre Catskills property in the early 2000s, turning it into a retro "love shack." With a total of 10 guest accommodations, the motel called Kate's Lazy Meadow is just outside Woodstock, New York. It was, coincidentally, built in 1952, and Pierson and Coleman outfitted the cabins with mid-century furnishings, bright colors, and loads of kitschy decor–all of which is included in the $2,200,000 sale.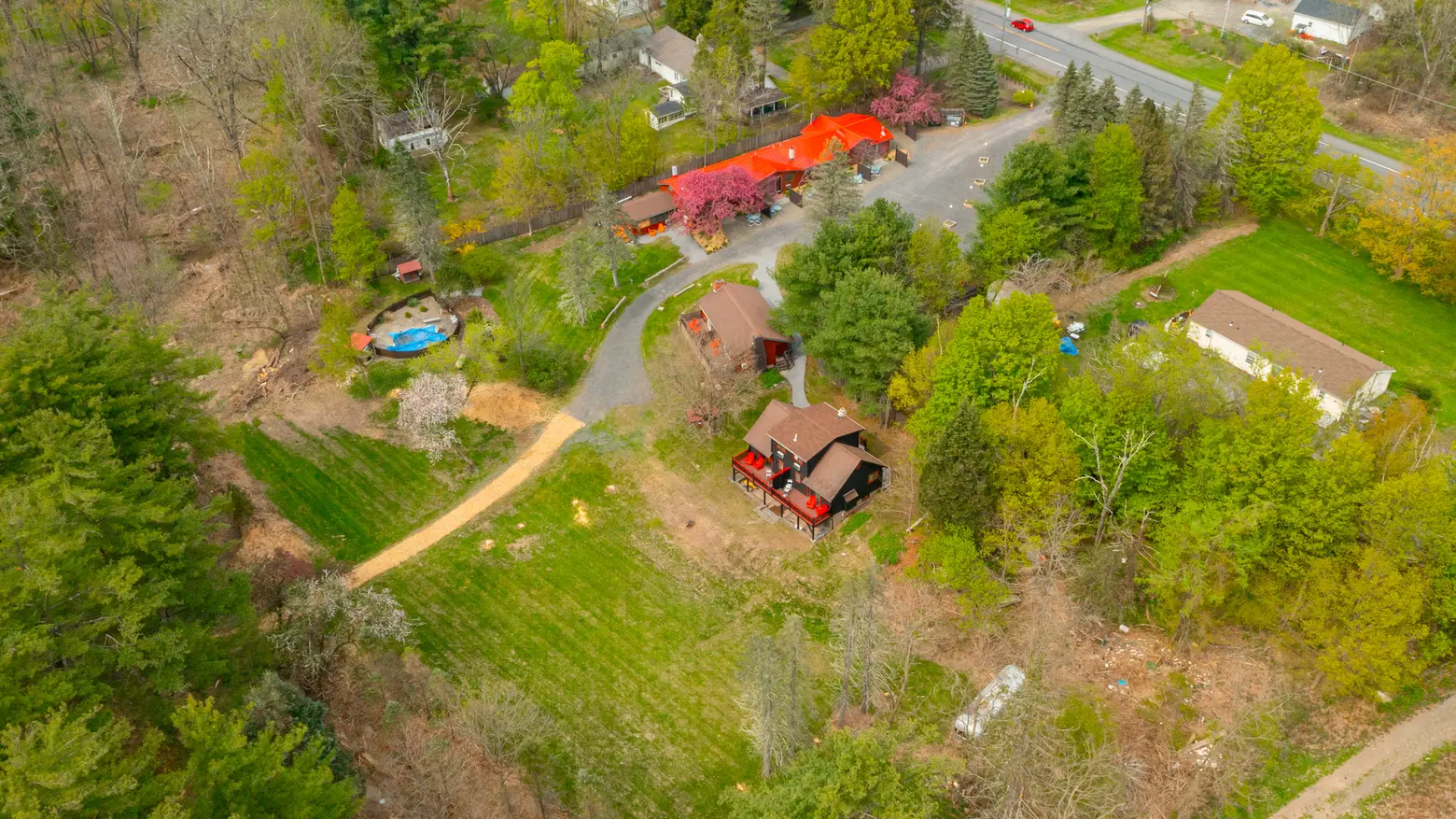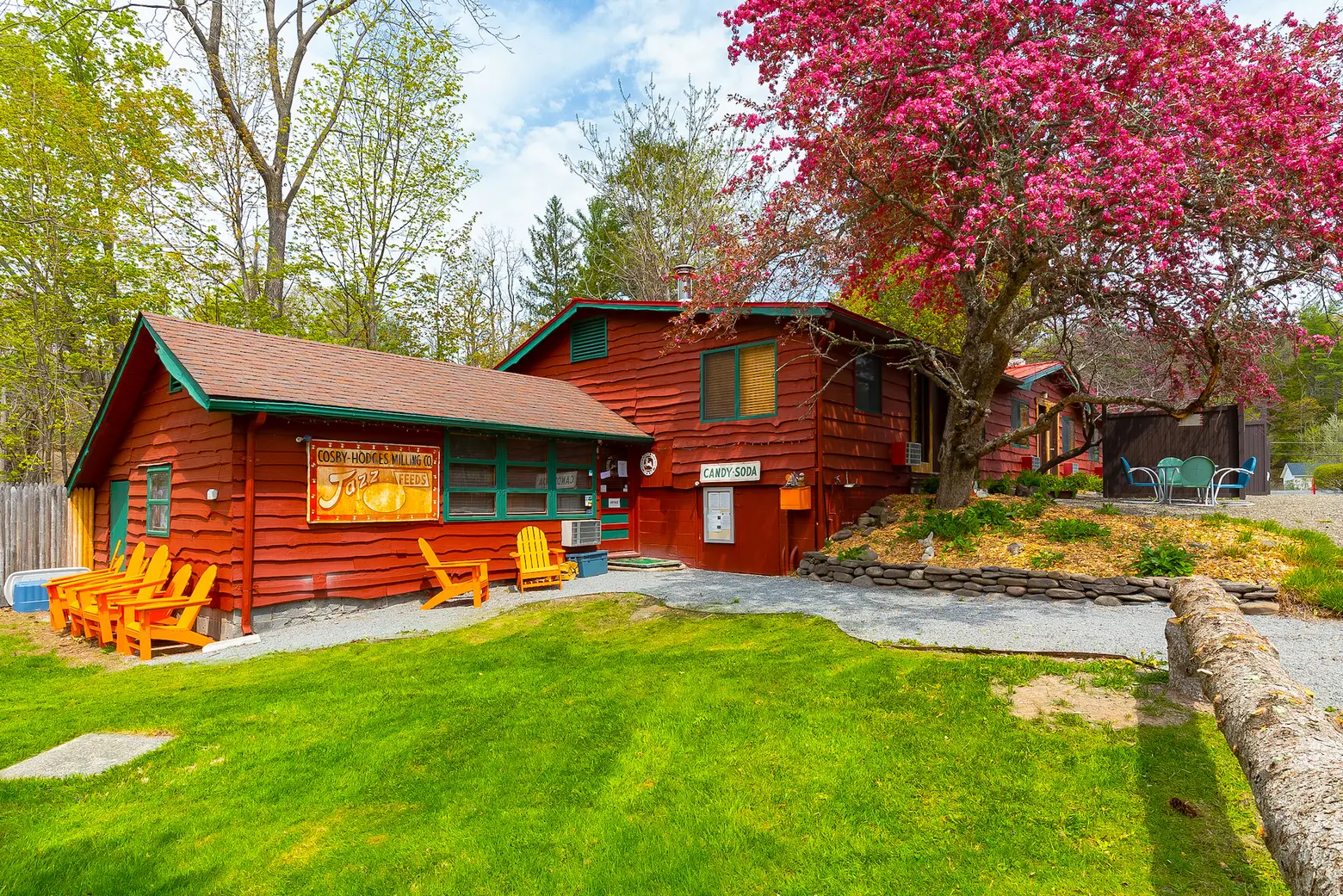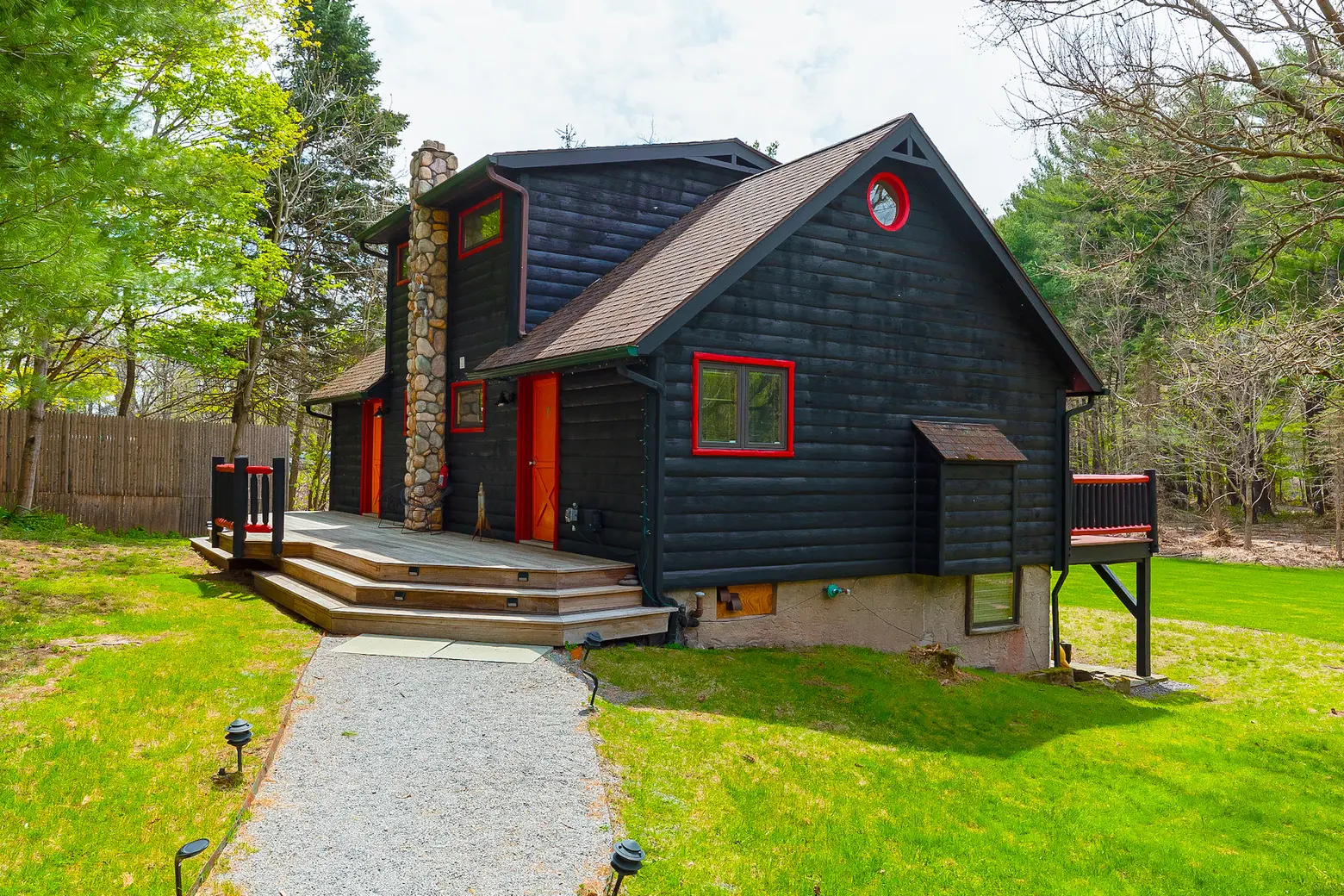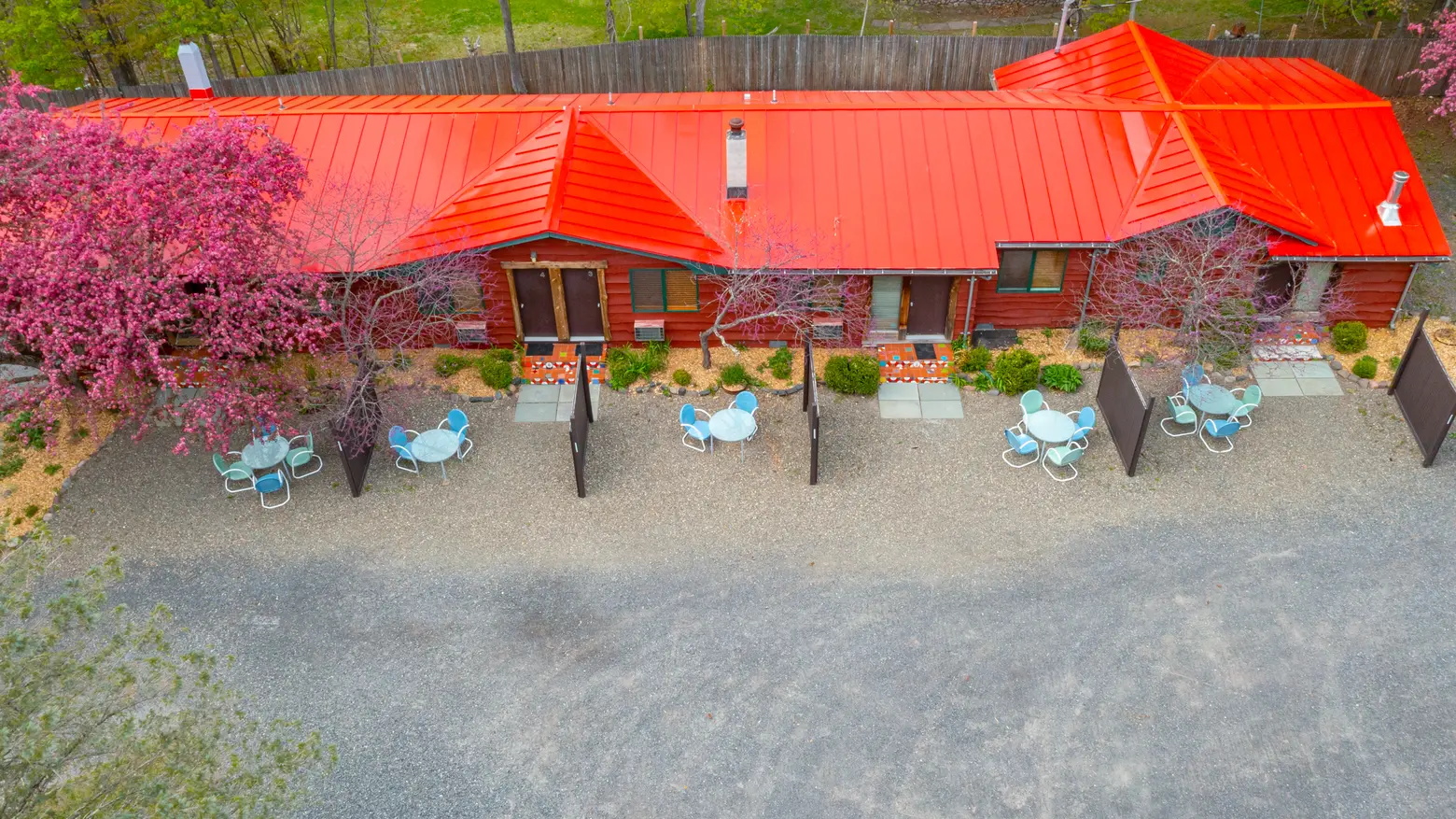 Pierson has said that she warmed up to the idea of owning a hotel after so many years of staying in them while traveling with the band. On her Airbnb page, she says: "…I've stayed at them all – from the Four Seasons in LA to the Pink Flamingo Motel in Gatorville, Florida. I do know a motel from a hotel, or a no-tell!"
She and Coleman also own and operate Kate's Lazy Cabin in Lake Hill, New York and Kate's Lazy Desert in Landers California (they are not selling those properties). They completely renovated Kate's Lazy Meadow after buying it and began operating it as a hotel in 2004. However, with their artistic obligations and other hotels, they've decided to sell. "We thought, this is a time to pass the torch to someone who can really use its full potential. Hopefully, someone buys it as a family compound," Pierson told Bloomberg.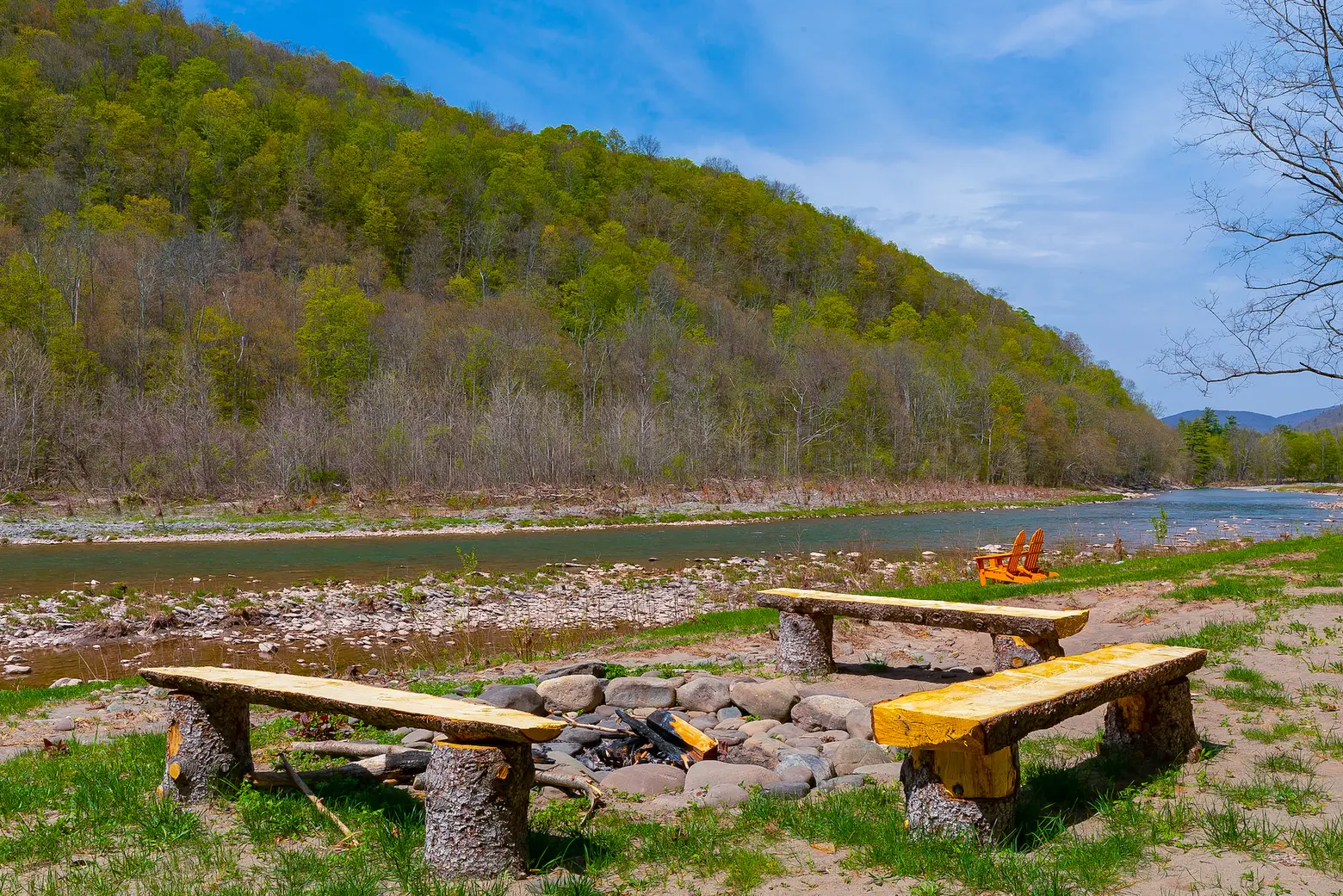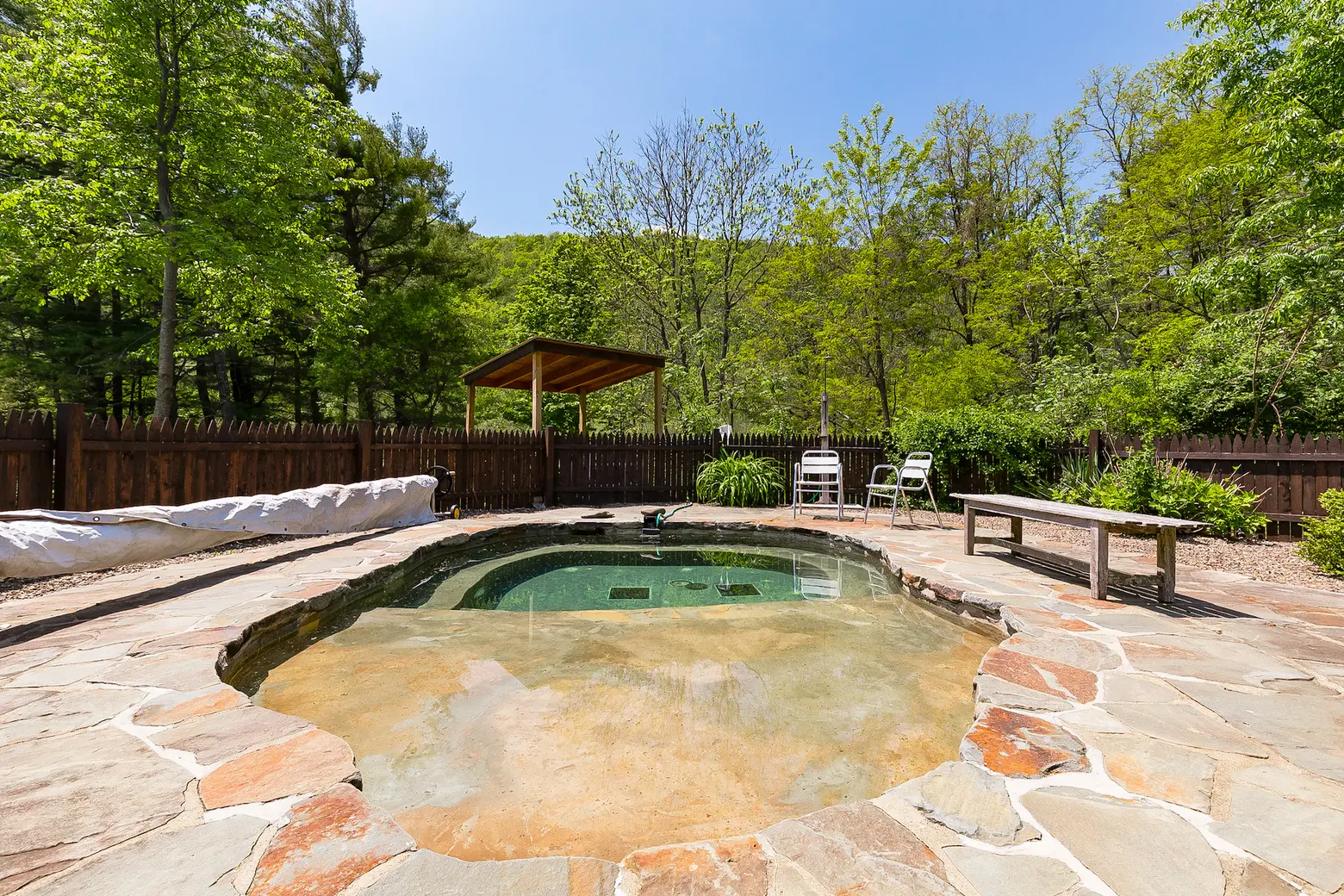 The property is just two hours from New York City, on the banks of Esopus Creek, which is famous for fly fishing and tubing. You can enjoy the mountain views from Adirondack chairs, picnic tables, and a fire pit on the grounds. There's also a Japanese-style plunge pool.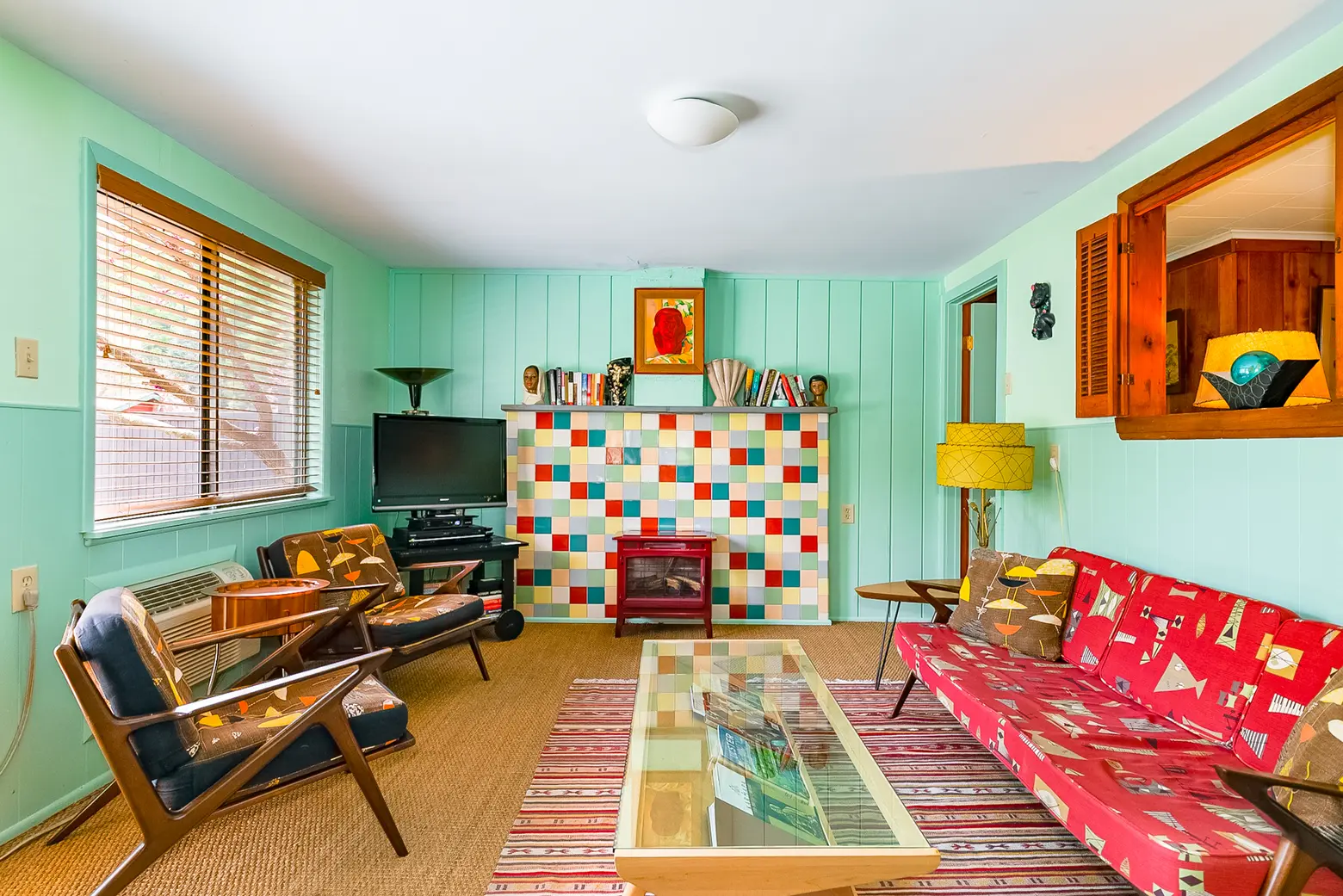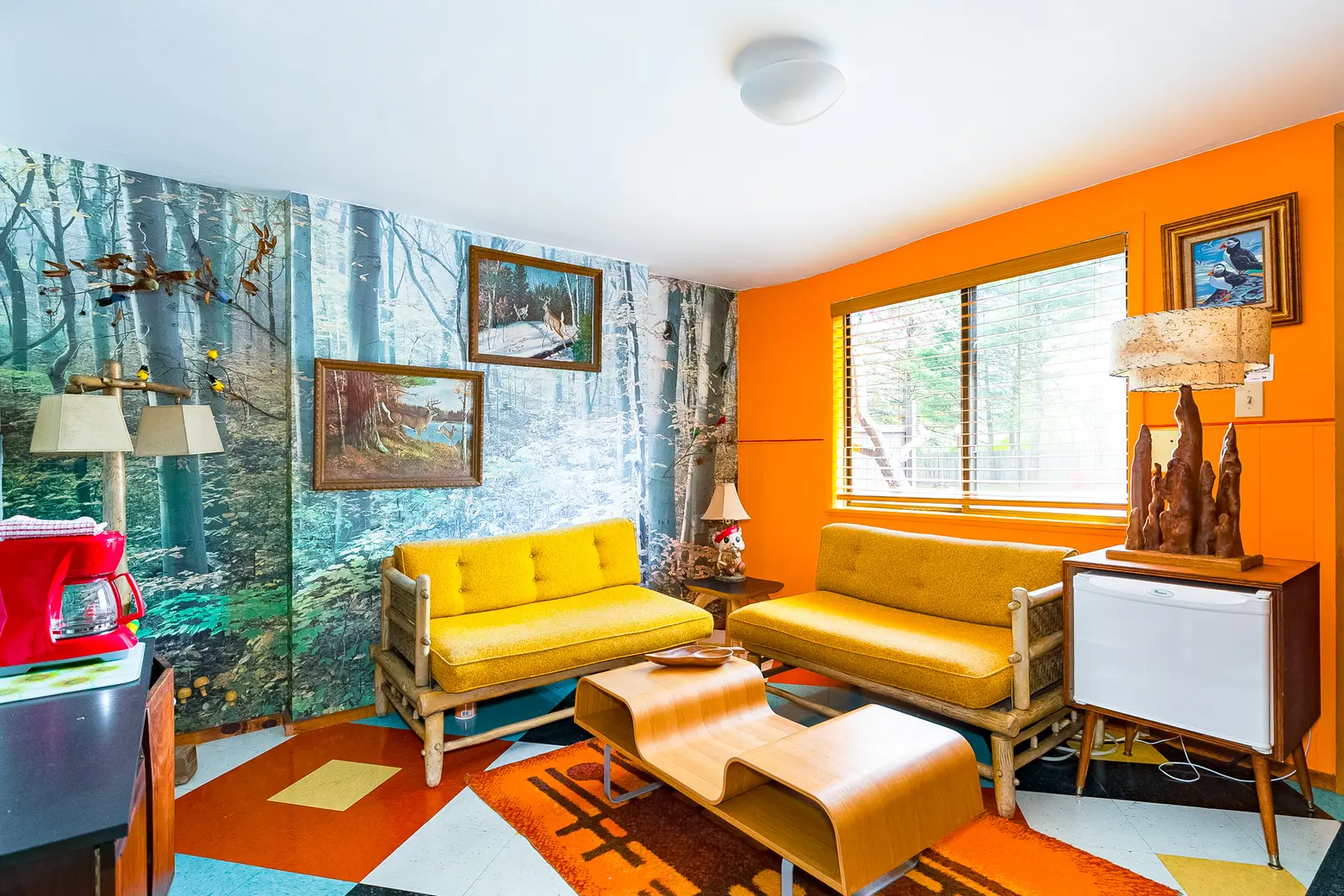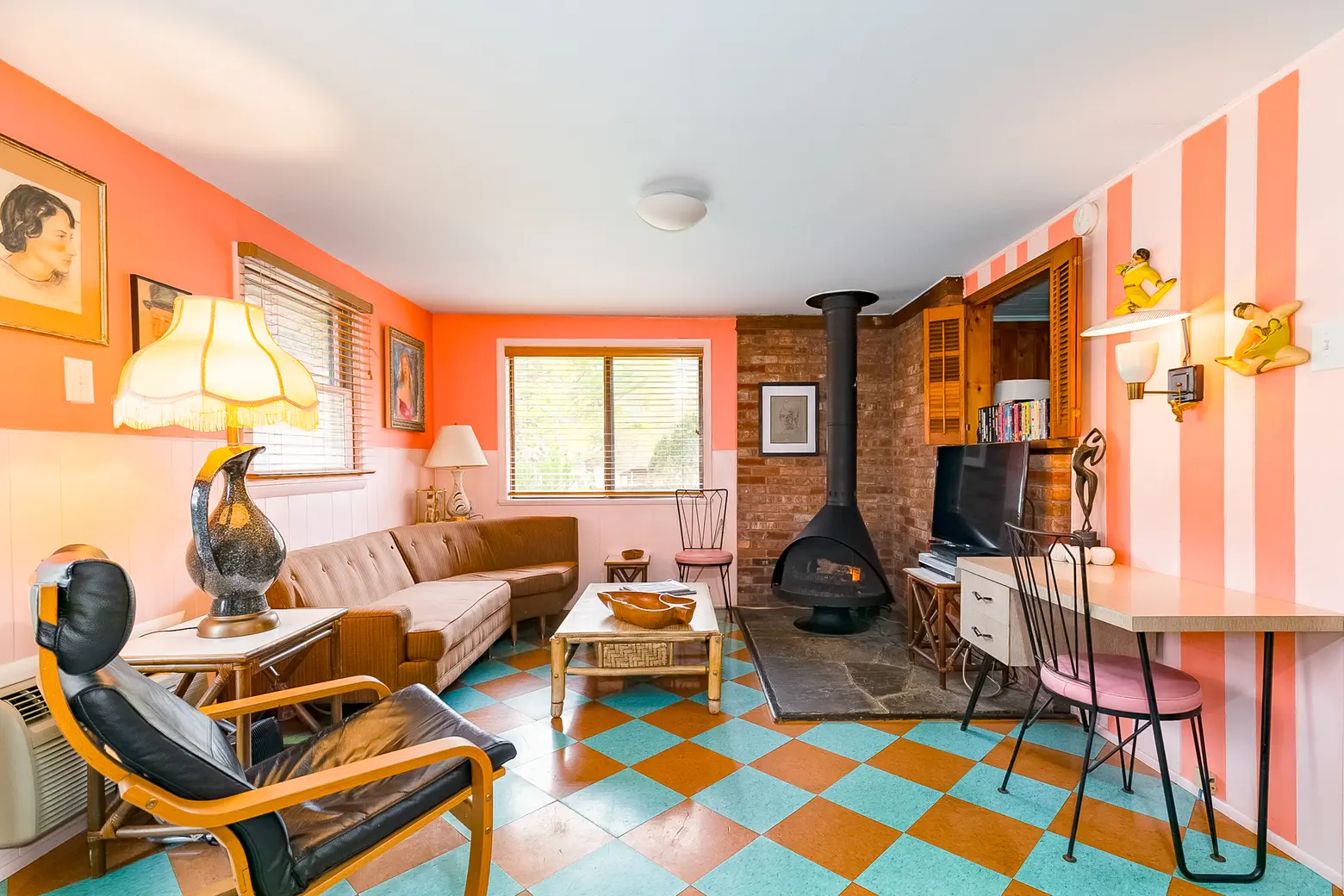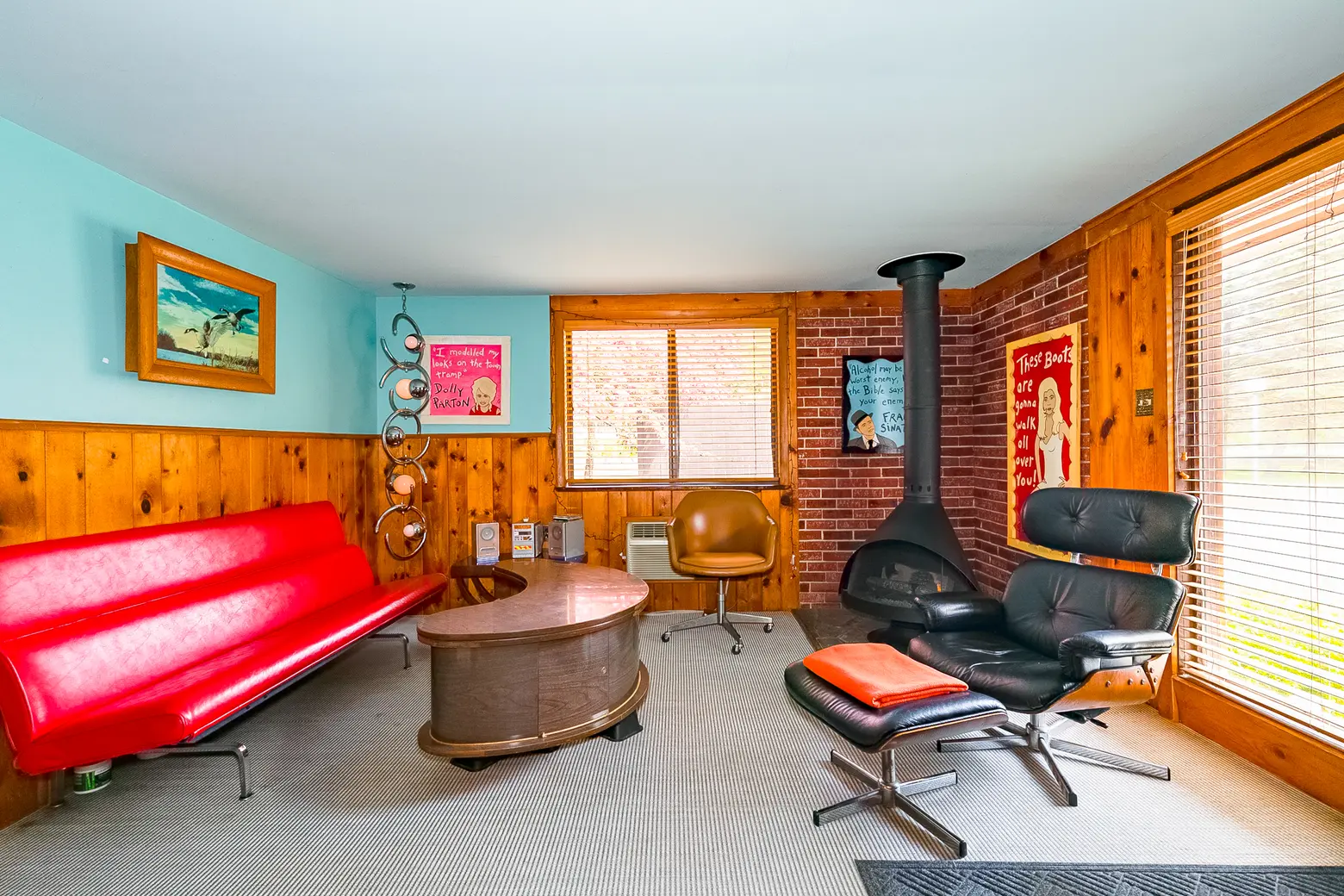 Each of the 10 units was curated to perfection in a style that Pierson described to Bloomberg as "midcentury-modern fantasy land," which includes some high-brow pieces like Eames chairs and a Scandinavian vintage Malm gas fireplace. She also told Bloomberg that she had acquired a lot of the tchotchkes antiquing while on tour with the B52s, but, she says, "I just shopped 'til I dropped," after buying the property.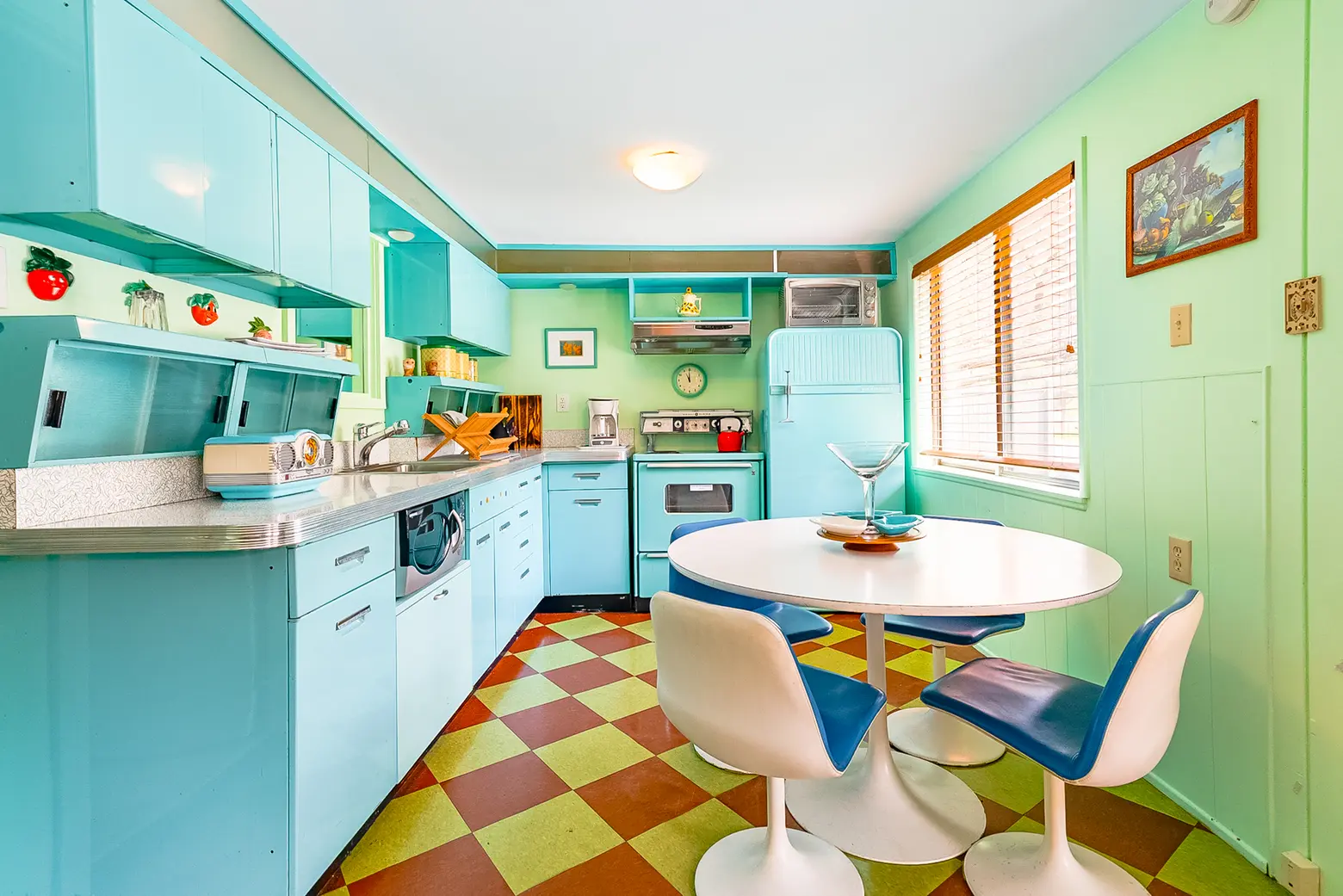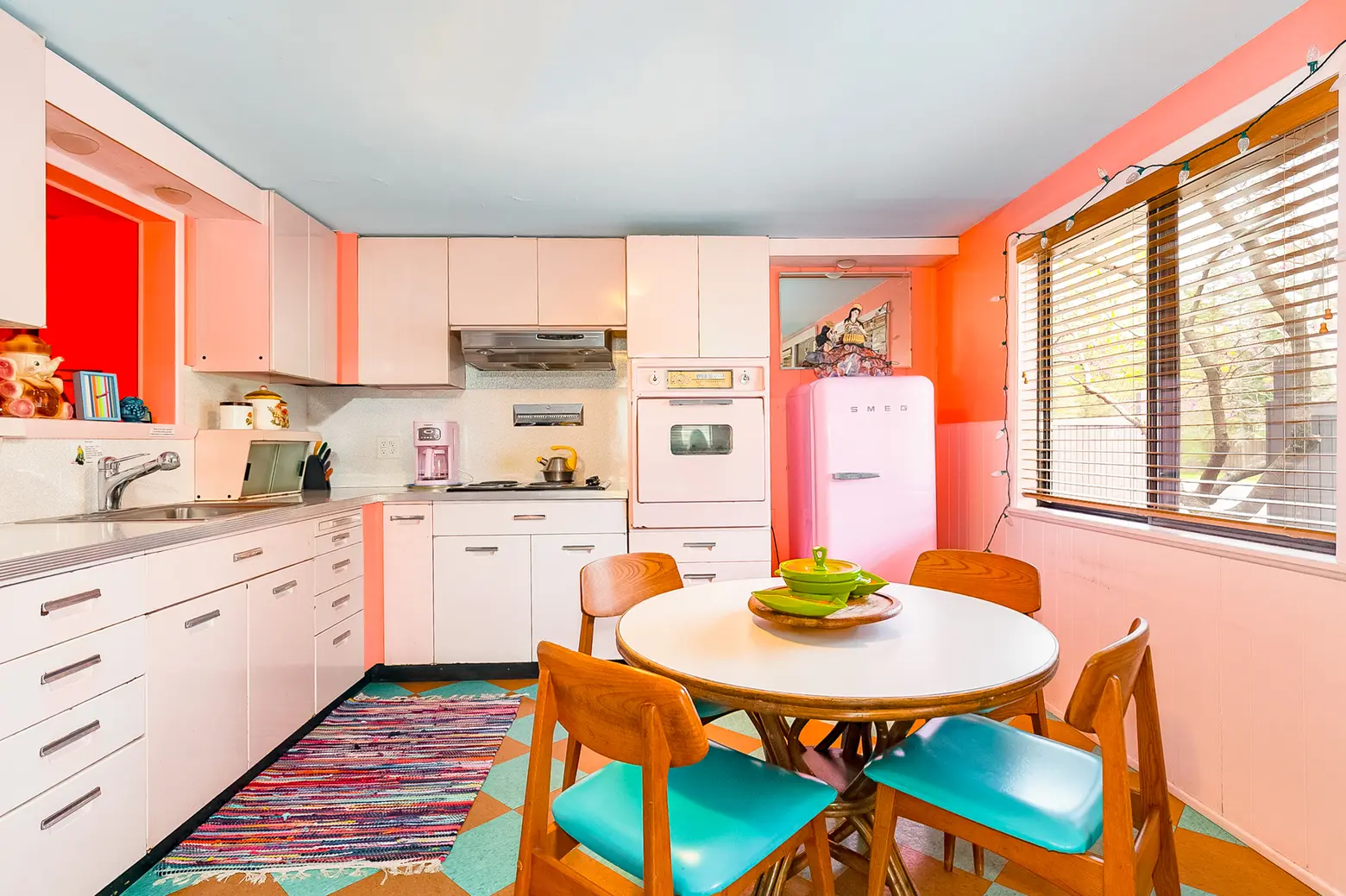 Another fun thing is the authentic 1950s refurbished kitchens you'll find throughout the cabins.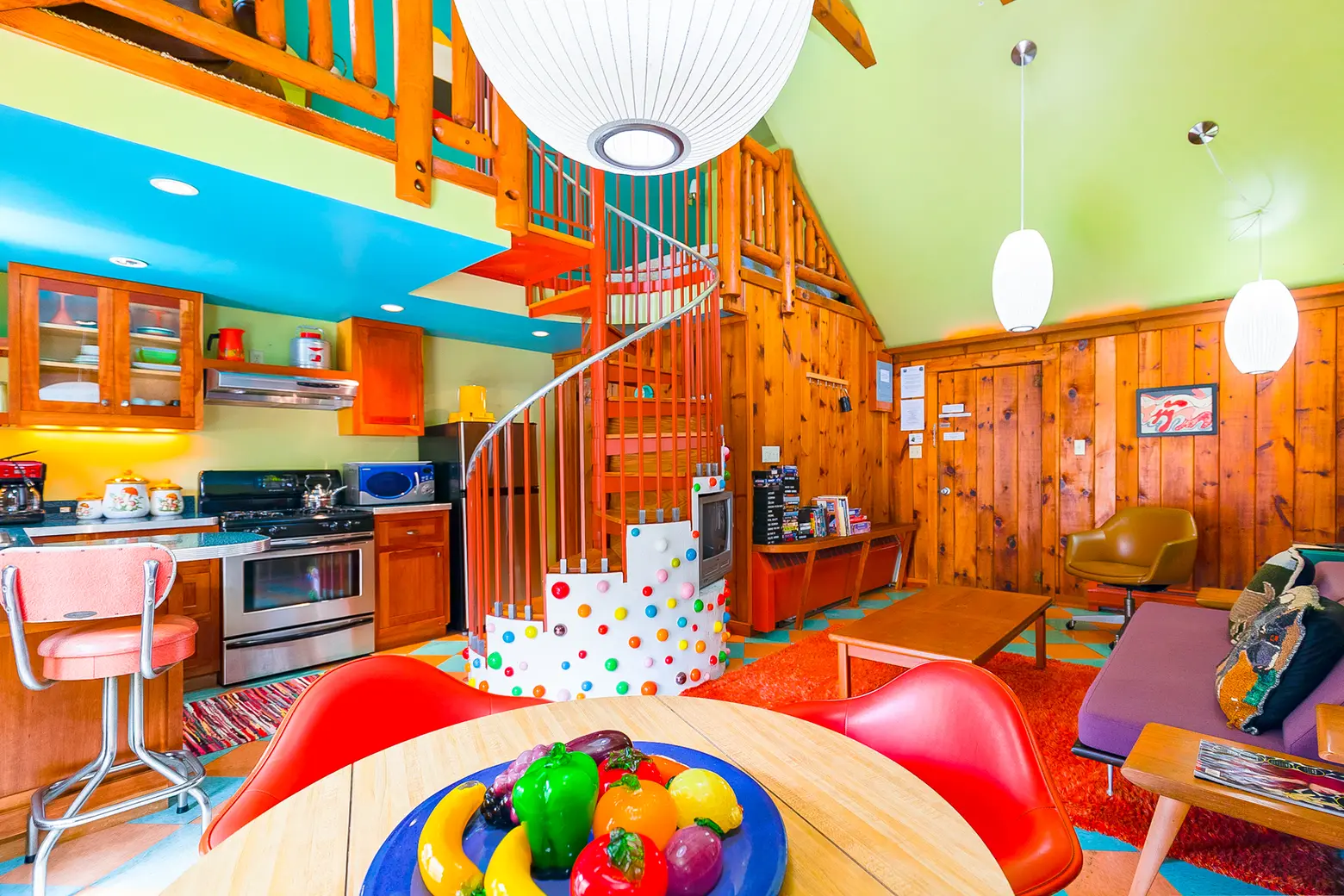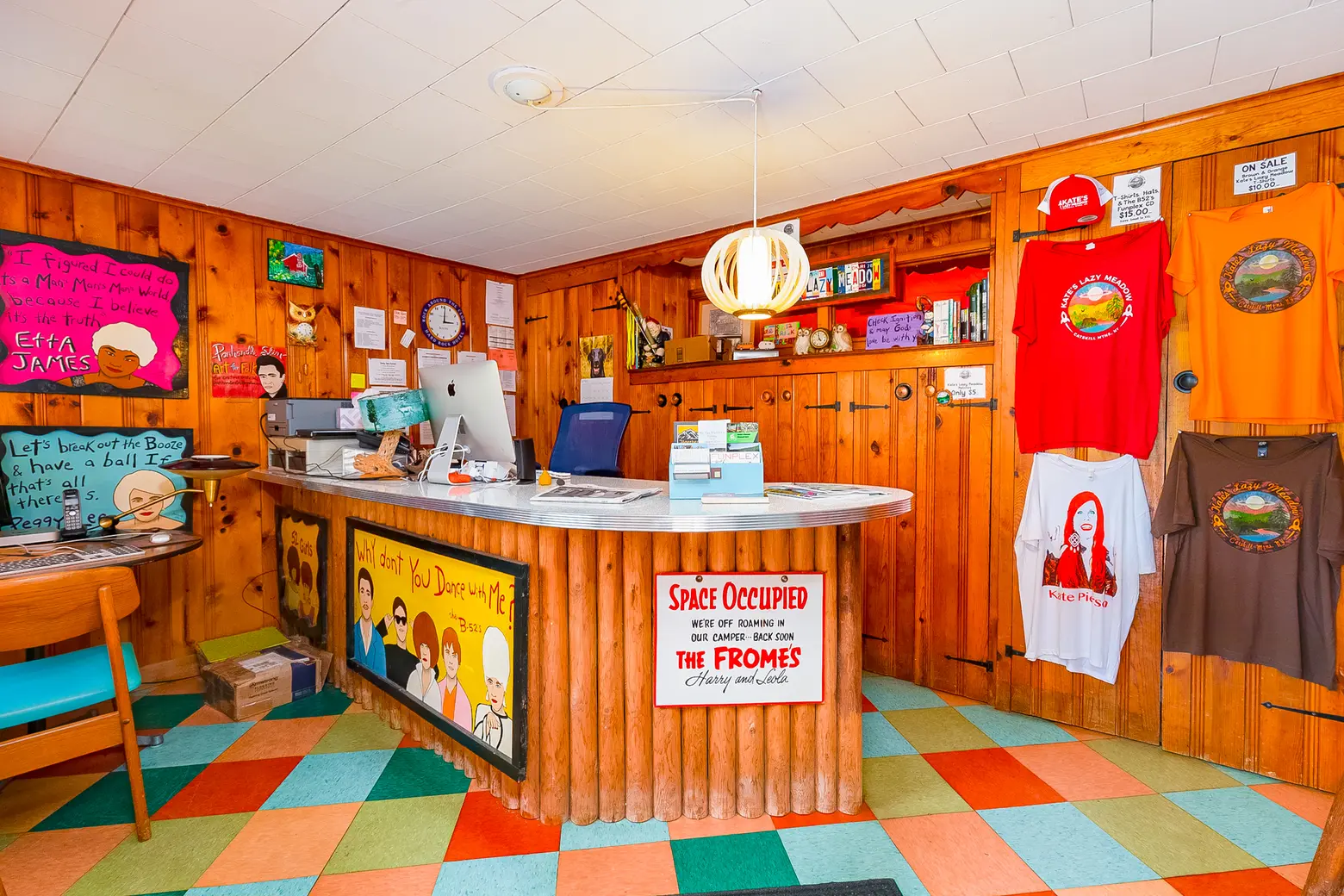 In total, there are 13 bedrooms, 11 bathrooms, and 4,795 square feet of interior space. This is spread over three buildings with eight, three, and two bedrooms each.
[Listing: 5191 Route 28 by Elizabeth Peters of Heather Croner Sotheby's International Realty — referred by Kristi Ambrosetti of Sotheby's International Realty- East Side Manhattan Brokerage]
RELATED:
Listing photos by David Coppola for Heather Croner Real Estate Sotheby's International Realty