Jendretzki-Designed Greenwich Village Rental Offers Spa-Like Sanctuary for $25K/Month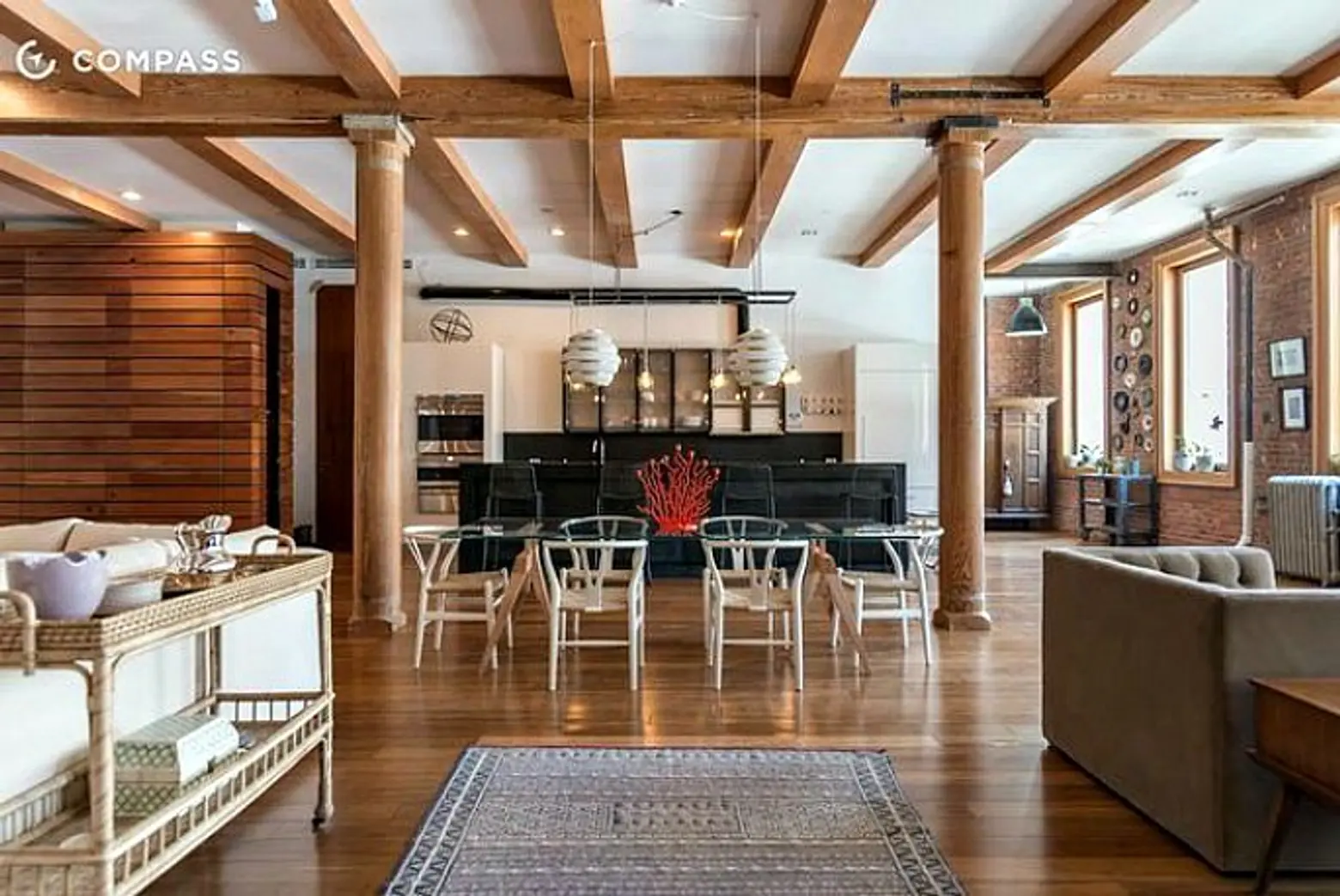 A few short years ago this charming home at 530 LaGuardia Place was the epitome of an old school artist's loft and on the market for $2.7 million. The wide-open space with soaring ceilings and hardwood floors was punctuated by original columns, an abundance of natural light, and the requisite exposed brick. Scattered among the apartment's classic details and integral to the home's design theme were trappings of the prior inhabitants, two artists who had lived and worked in the home for 40 years. In-progress paintings, canvases, work tables, and paint supplies all contributed to the home's bohemian aesthetic.
Fast-forward to 2015. While the traditional loft architectural elements all remain, this three-bedroom 3,300-square-foot Greenwich Village loft is nearly unrecognizable from its more understated predecessor, the result of an impeccable redesign by Pablo Jendretzki.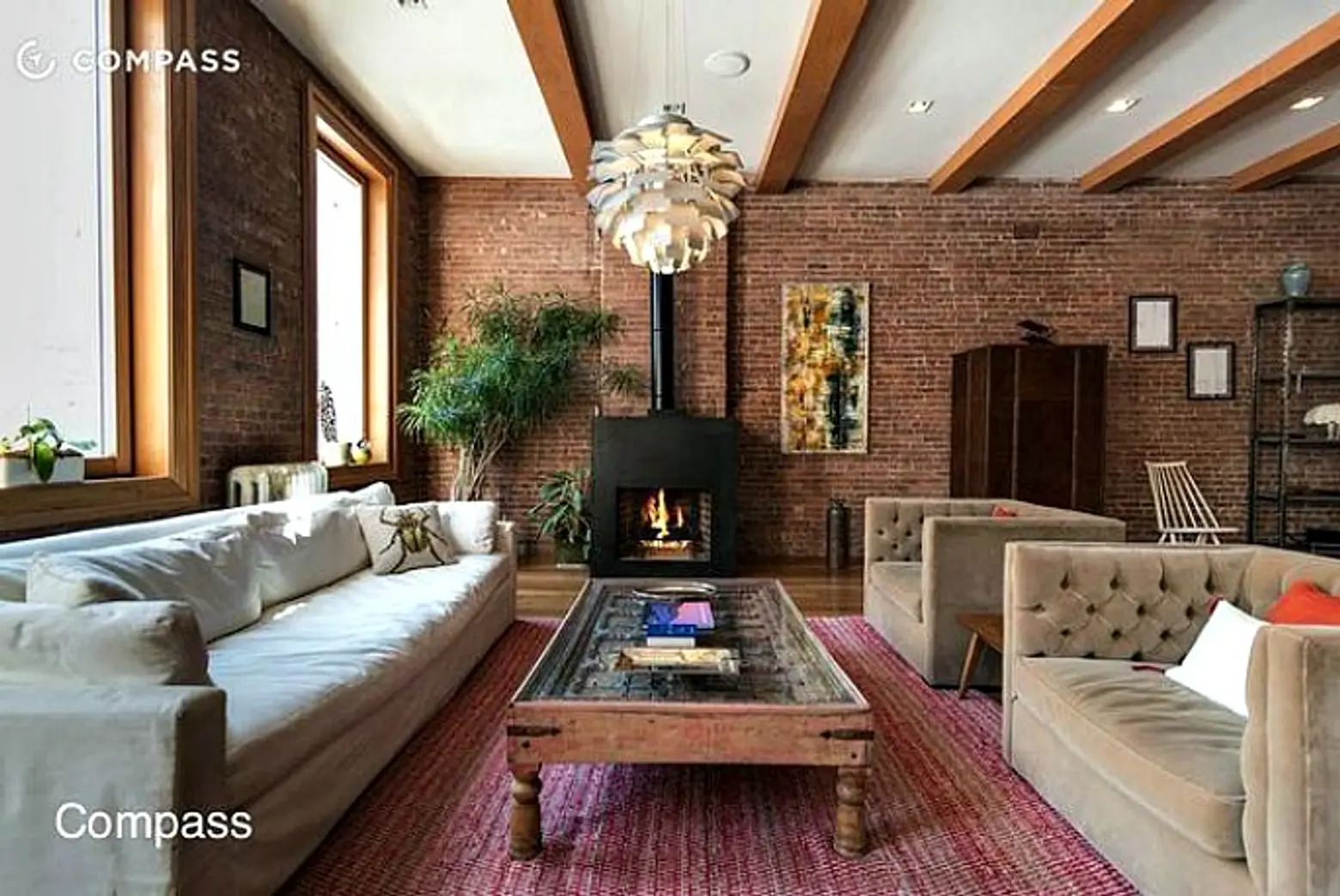 Now those 13-foot ceilings feature cherry beams, and the original columns have taken on the warm hue of the wood. The once whitewashed brick walls have been stripped down to their natural red state, and a slightly more chic bamboo hardwood flooring permeates the home. Jendretski's gorgeous design is a brilliant blend of details that infuse a spa-like serenity into the entire space.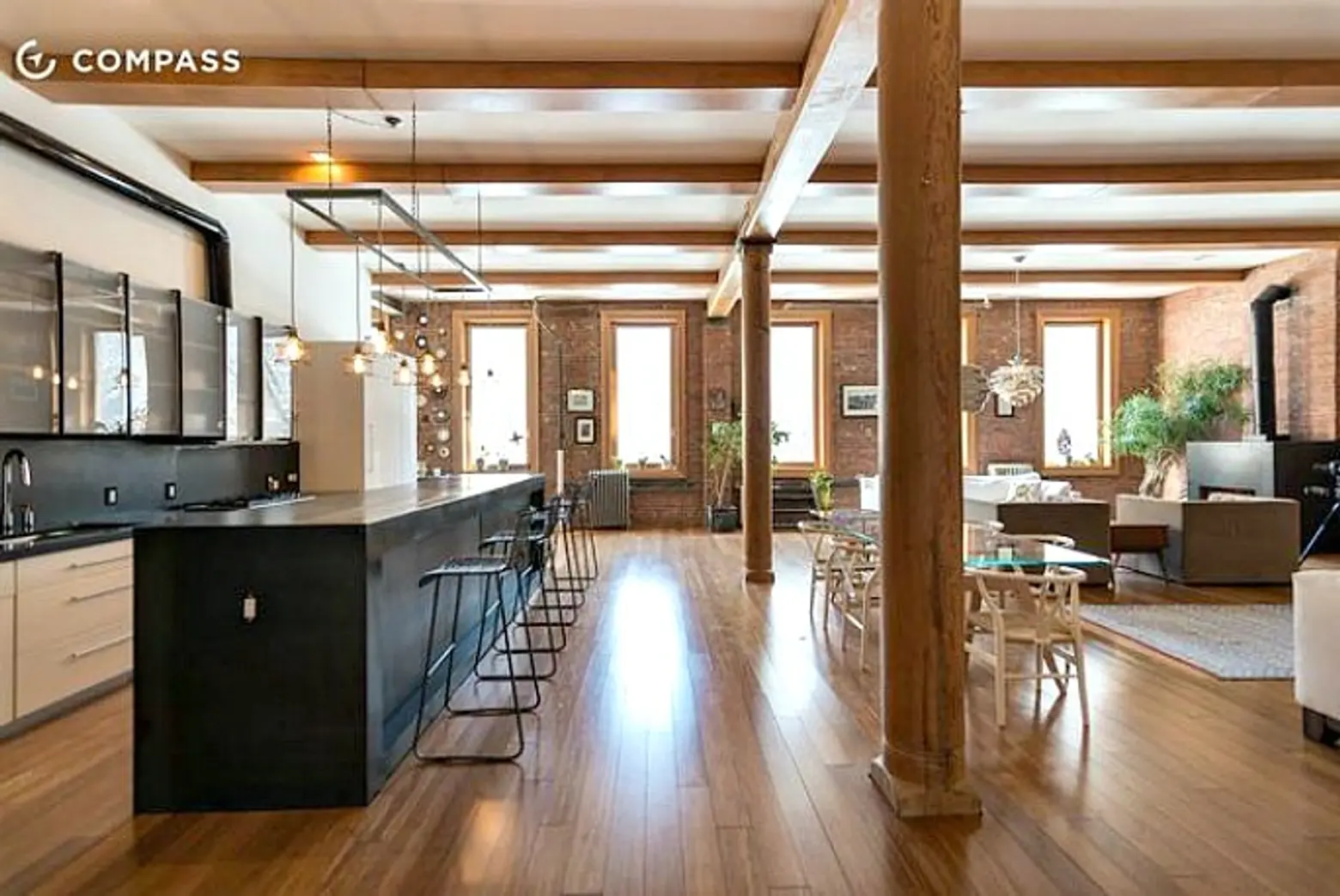 The living room is flooded with sunlight from the six oversized soundproof and double-glazed windows facing east with views of trees and sky, and it features a wood-burning fireplace that is as beautiful as it is functional. The lavish chef's kitchen has steel countertops, two wine coolers with separate temperature zones, and Wolf and Miele high-end appliances, including a five-burner stove. An extra large eating bar seats 4-6 people and is adorned by delicate pendant lighting.
The spacious master bedroom with three large windows facing west has its own fireplace and open en-suite spa bathroom with Weststyle bathtub and Toto toilet, and an amazing slate tile double shower that converts to a glass-enclosed steam room. The second bedroom has its own en-suite bathroom, and floor-to-ceiling pocket doors offer the option to either open up the third bedroom as common living space or partition it for privacy.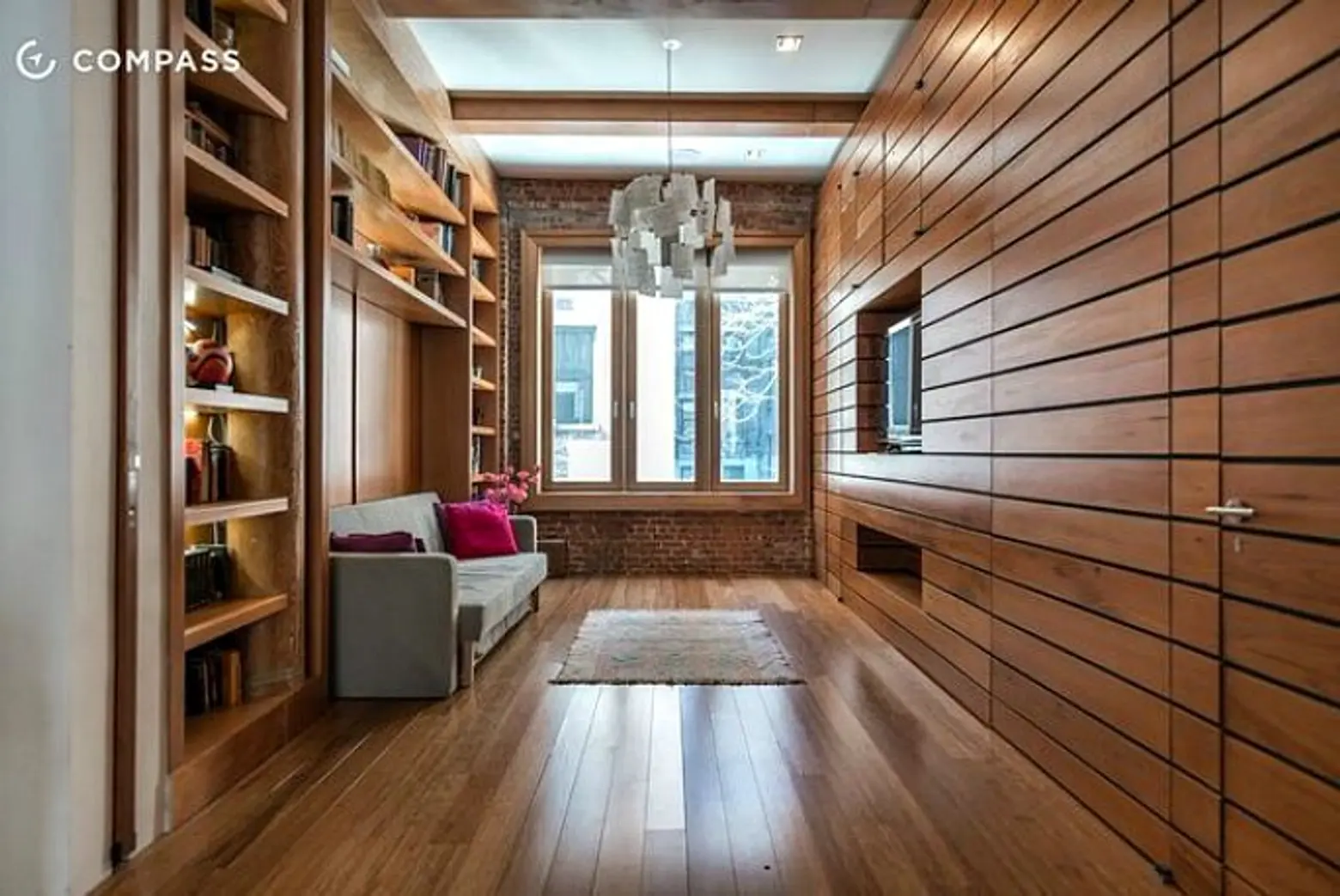 Located in one of Manhattan's most coveted neighborhoods, this luxurious Greenwich Village home renting for $25,000 per month is steps away from restaurants like Tomoe Sushi, legendary entertainment such as the Angelika Film Center and the Blue Note, and Equinox and NY Sport Clubs as well.  More photos of this stunning home, including that amazing slate tile double shower that converts to a glass-enclosed steam room, can be found on our gallery below.
[Listing: 530 LaGuardia Place, Unit 2 by Carlota Sosa of Compass]
RELATED:
Photos courtesy of Compass