Jackie Gleason's circular "mothership" mansion in Westchester is on the market for $12M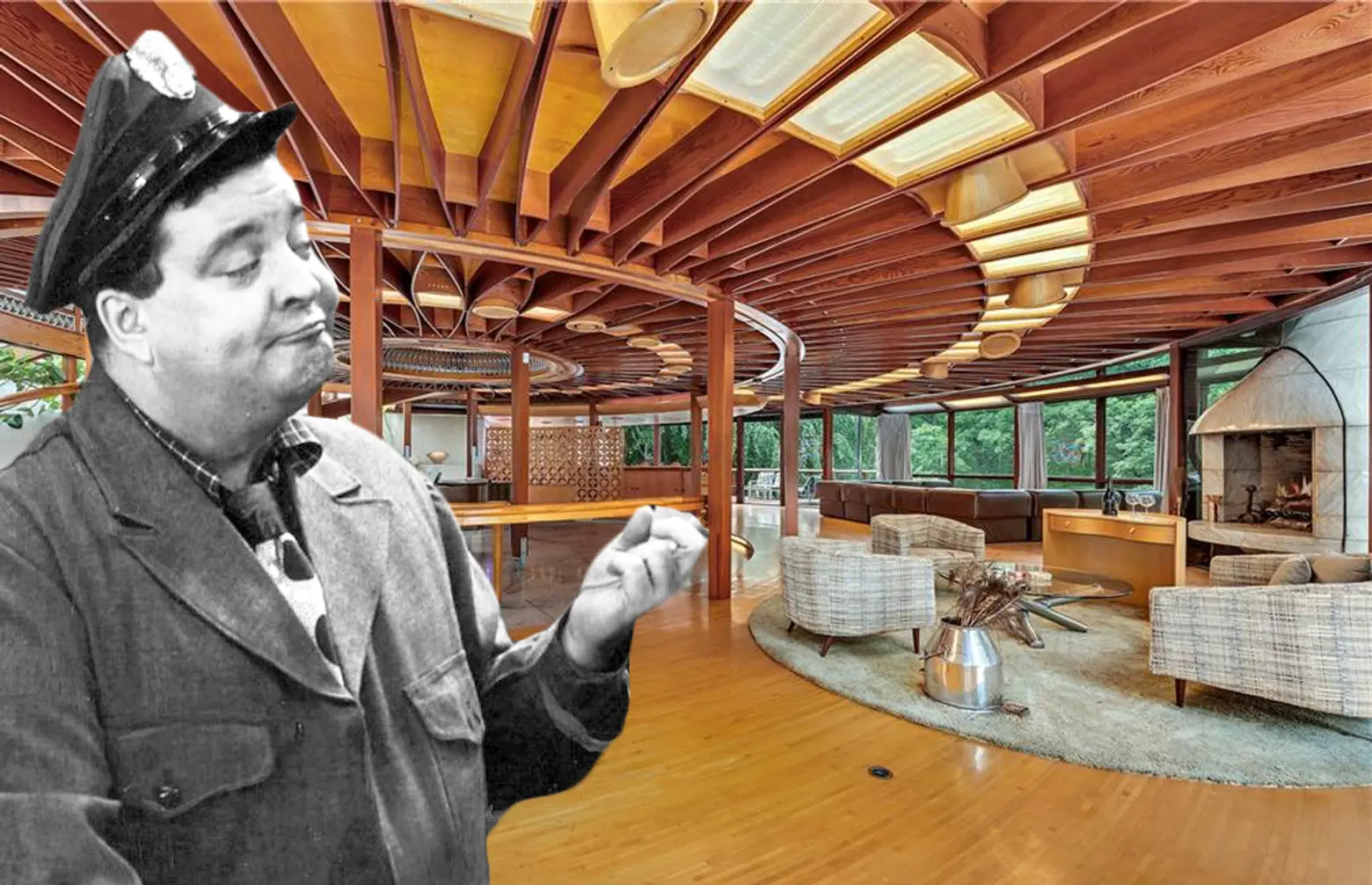 "Honeymooners" star and comedy legend Jackie Gleason kept an architecturally remarkable round house in Westchester County, using it as an escape while filming the iconic sitcom; now it's for sale as part of an estate listed for $12 million, the New York Post reports. Gleason was a UFO lover who referred to the home, which is circular inside and out as "The Mothership."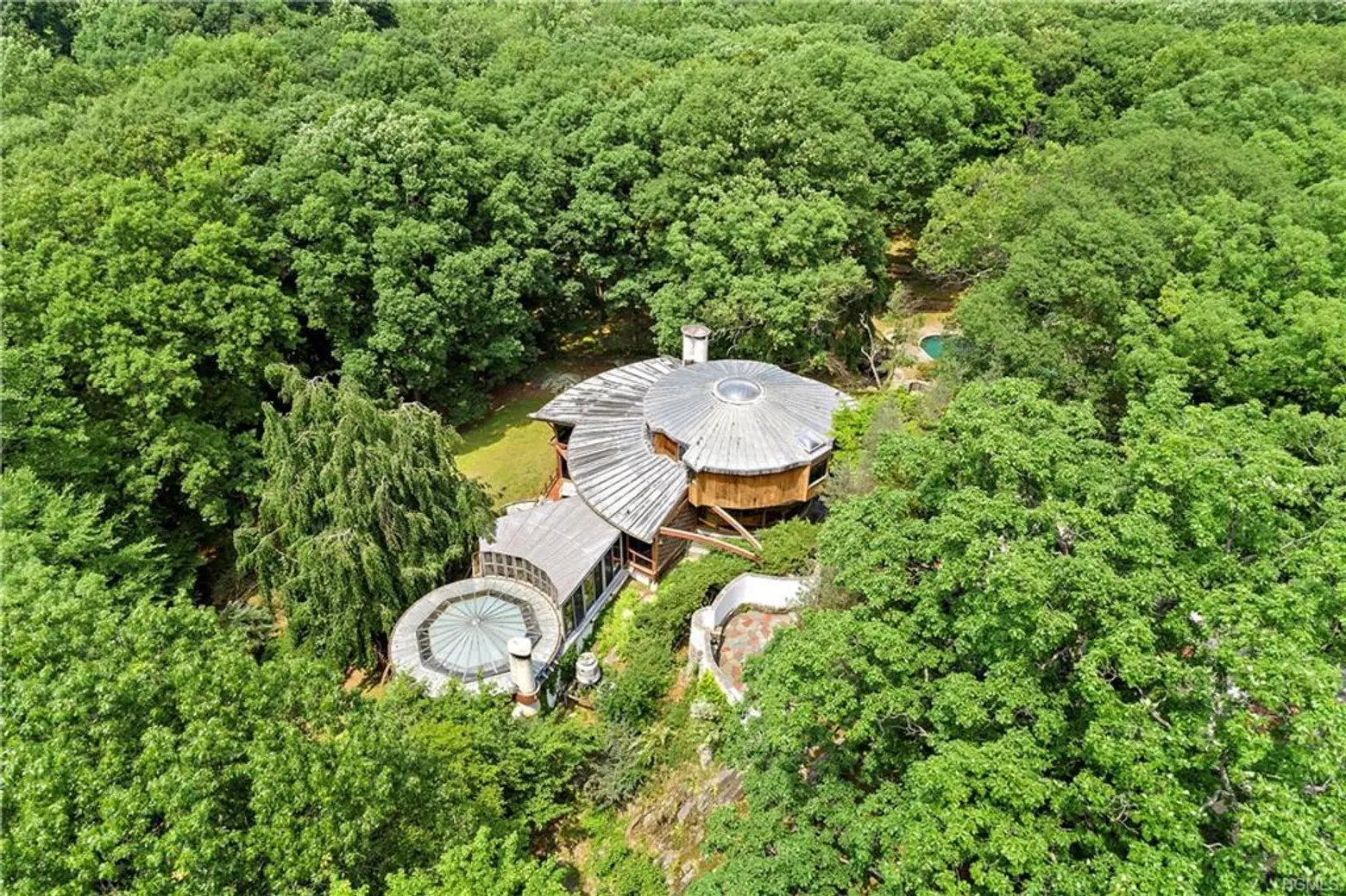 Built in 1959, this unique 3,950-square-foot house sits on an eight-acre estate comprised of three buildings and two in-ground pools. The property starts with a long wooded drive. The main "mothership" is a two-bedroom structure 50 square feet in diameter and completely round.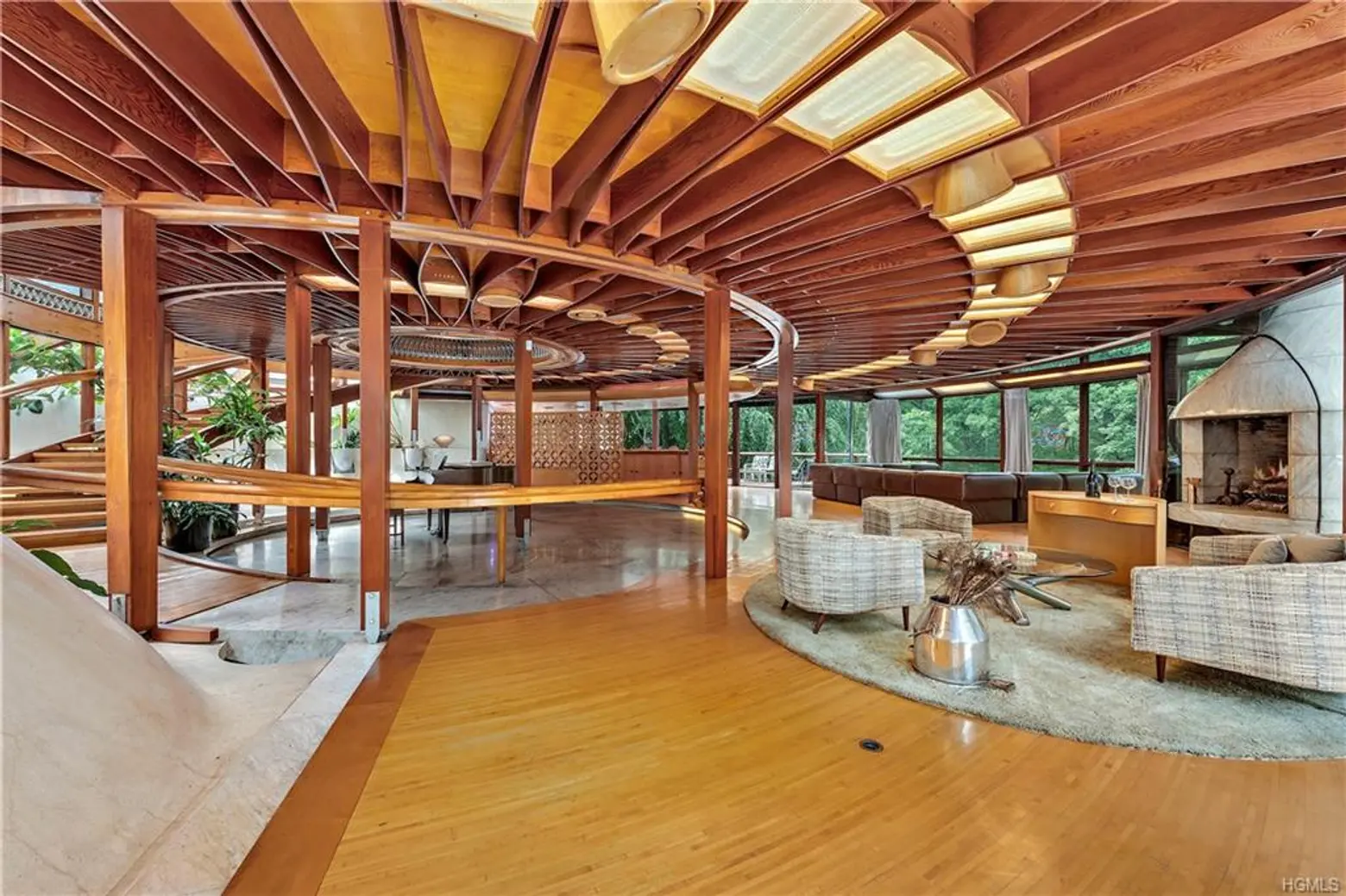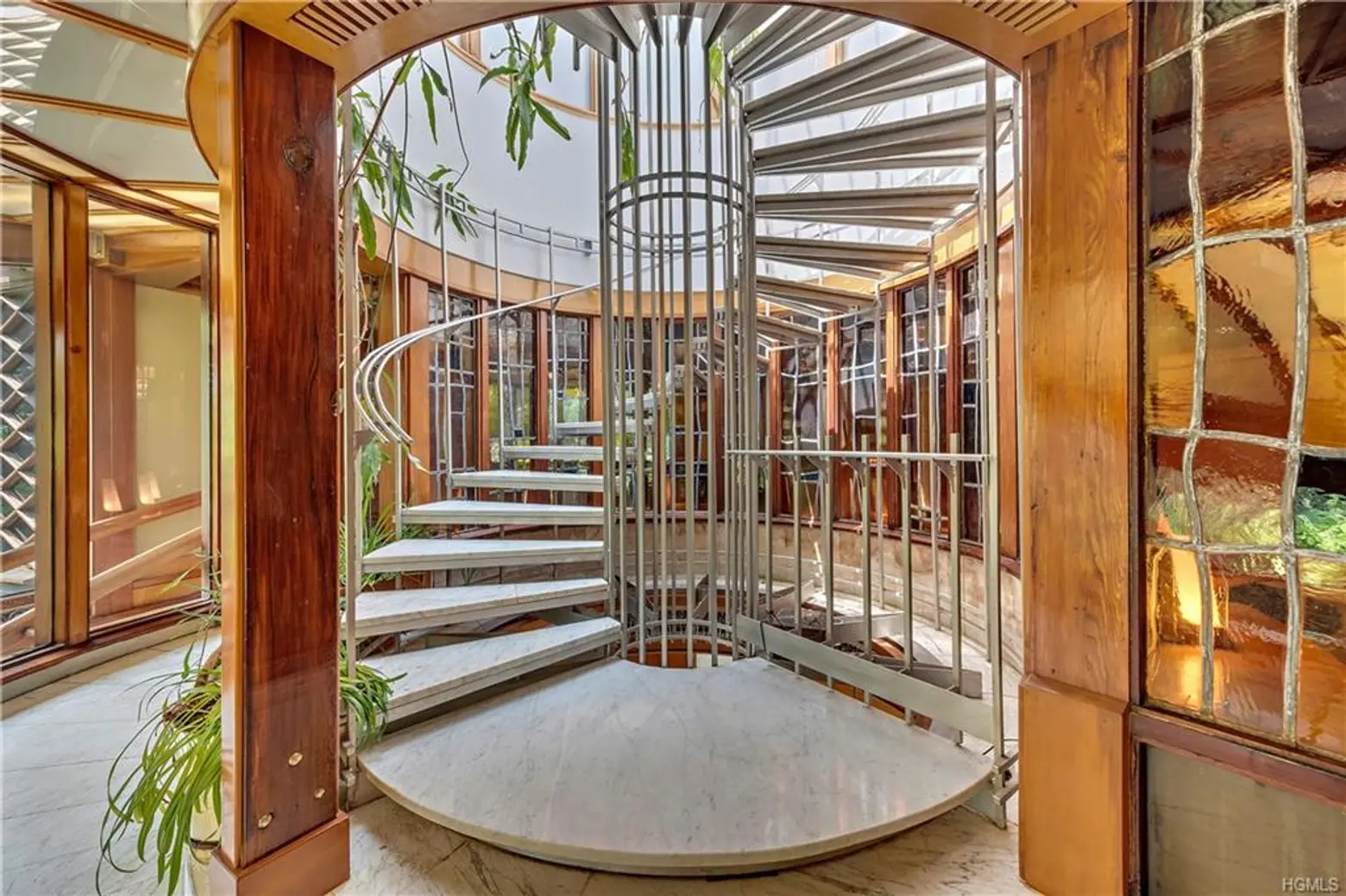 Enter via a spherical foyer, and you 'll find a private library and a marble spiral staircase beyond.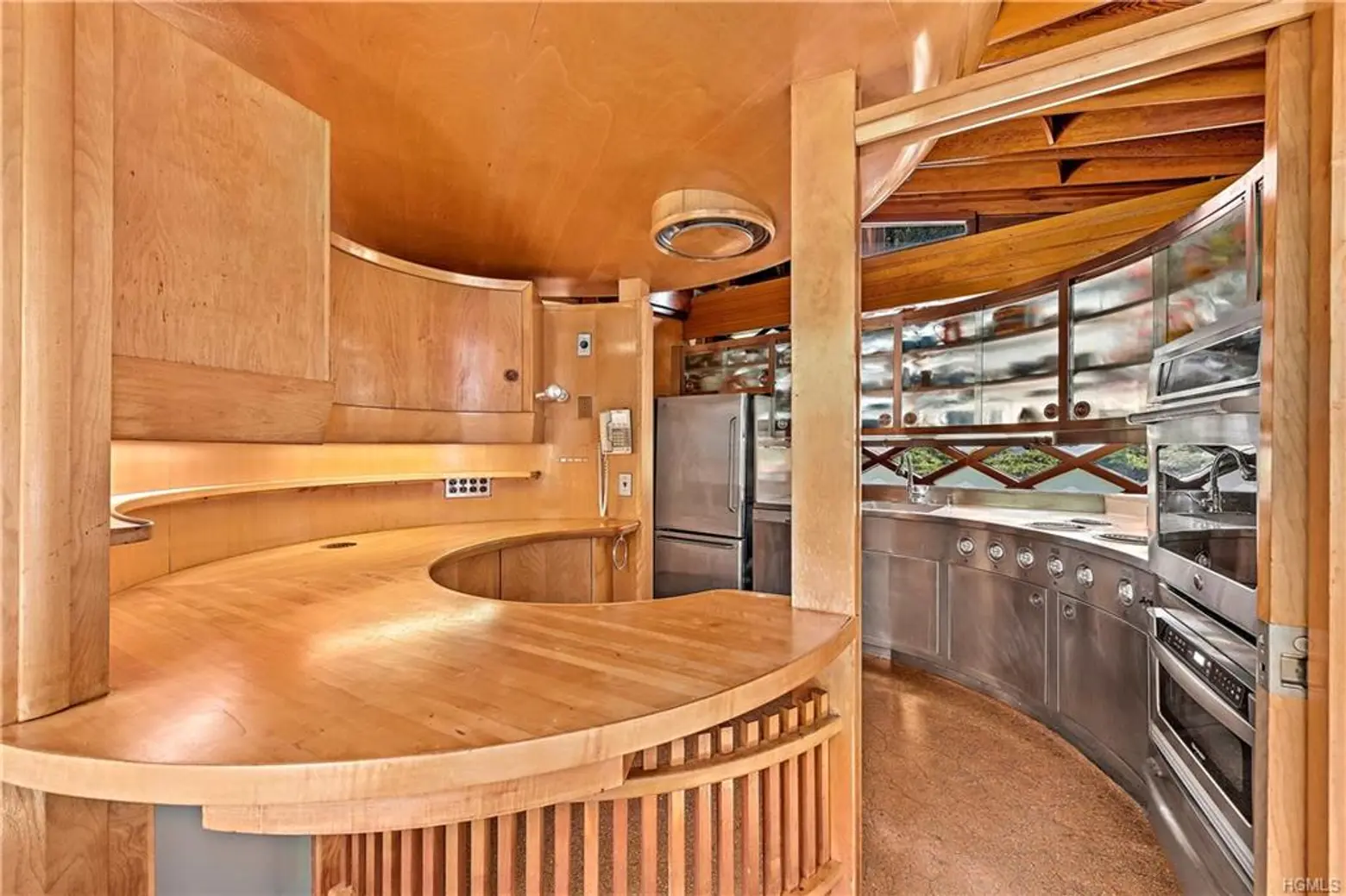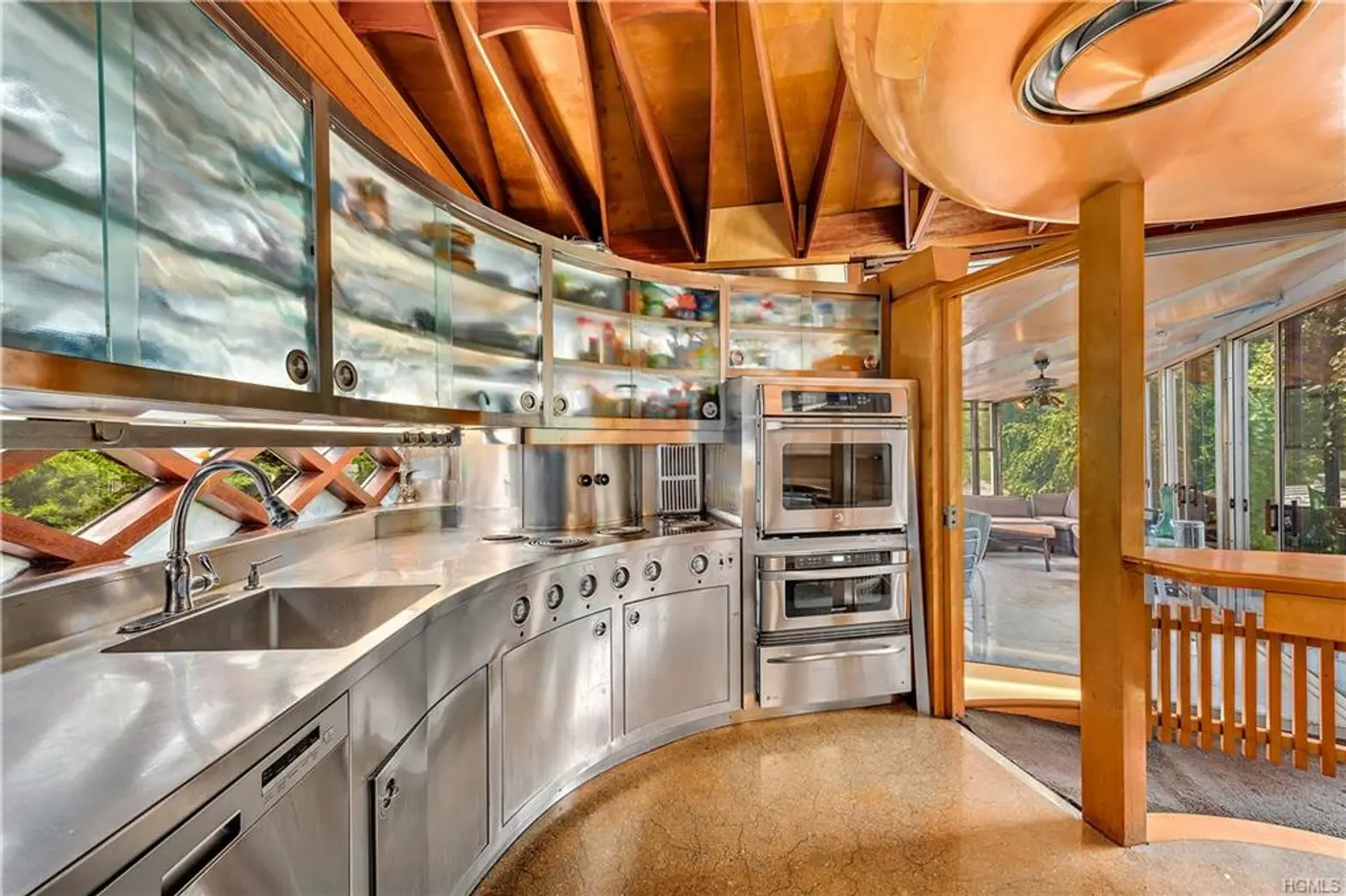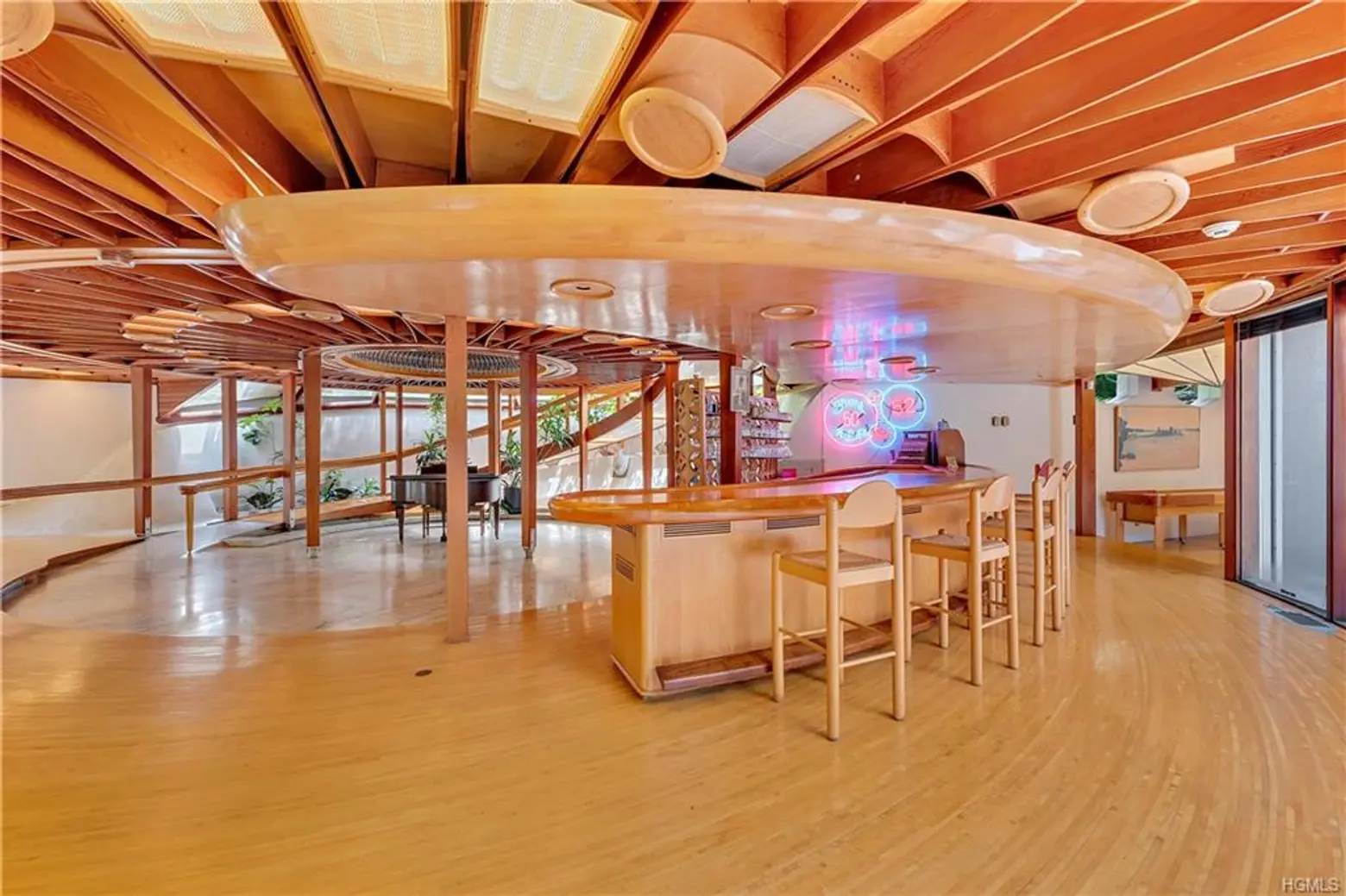 Made for entertaining a galaxy of stars, the home has two bars, at least one Italian marble fireplace and a cardroom. Gleason's guests included just such a galaxy including the actor's drinking and golfing buddy, then-President Richard Nixon.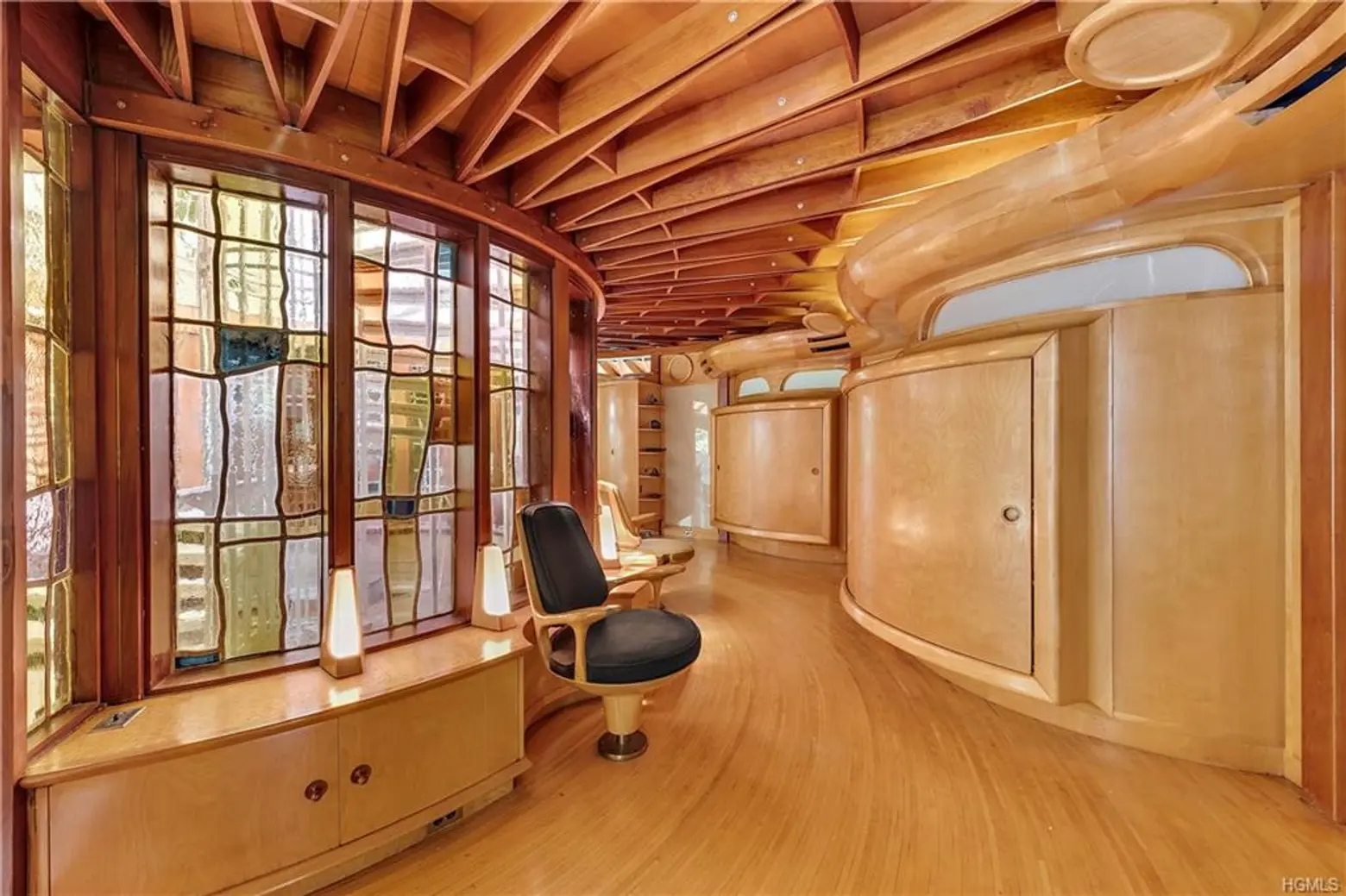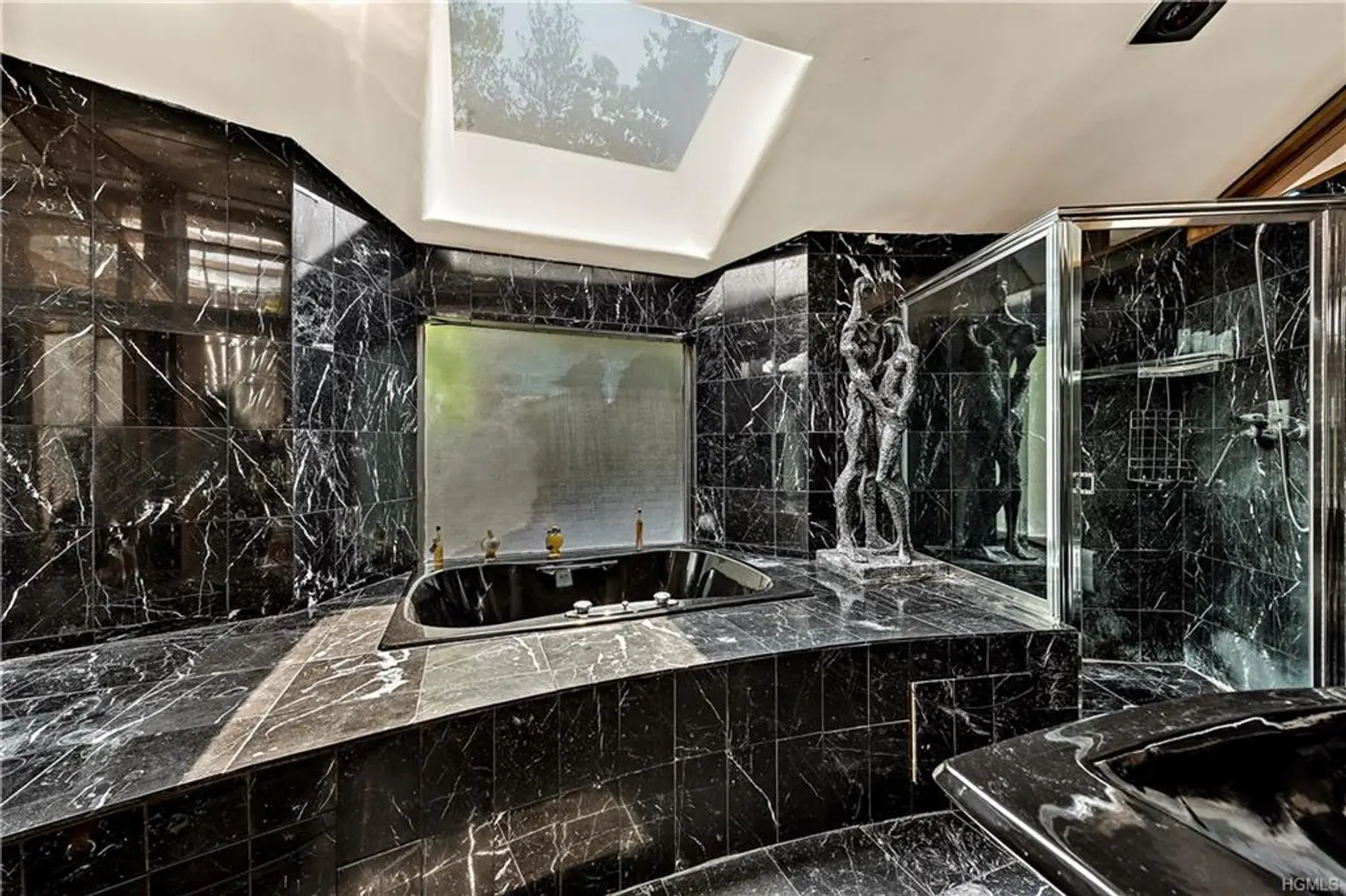 In the master bedroom there's a round bed with an overhead TV. Of course, there's a round shower in the master bath.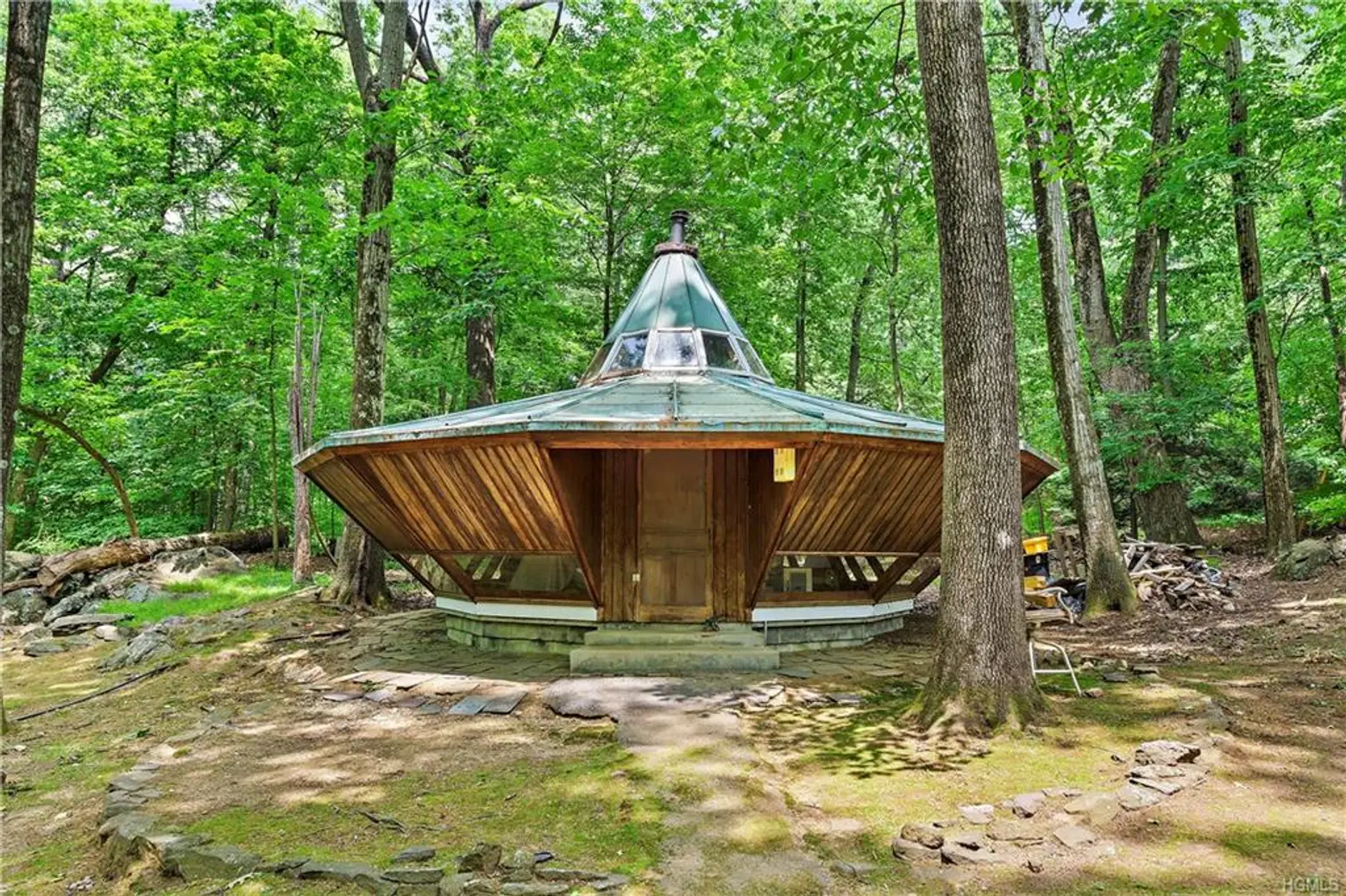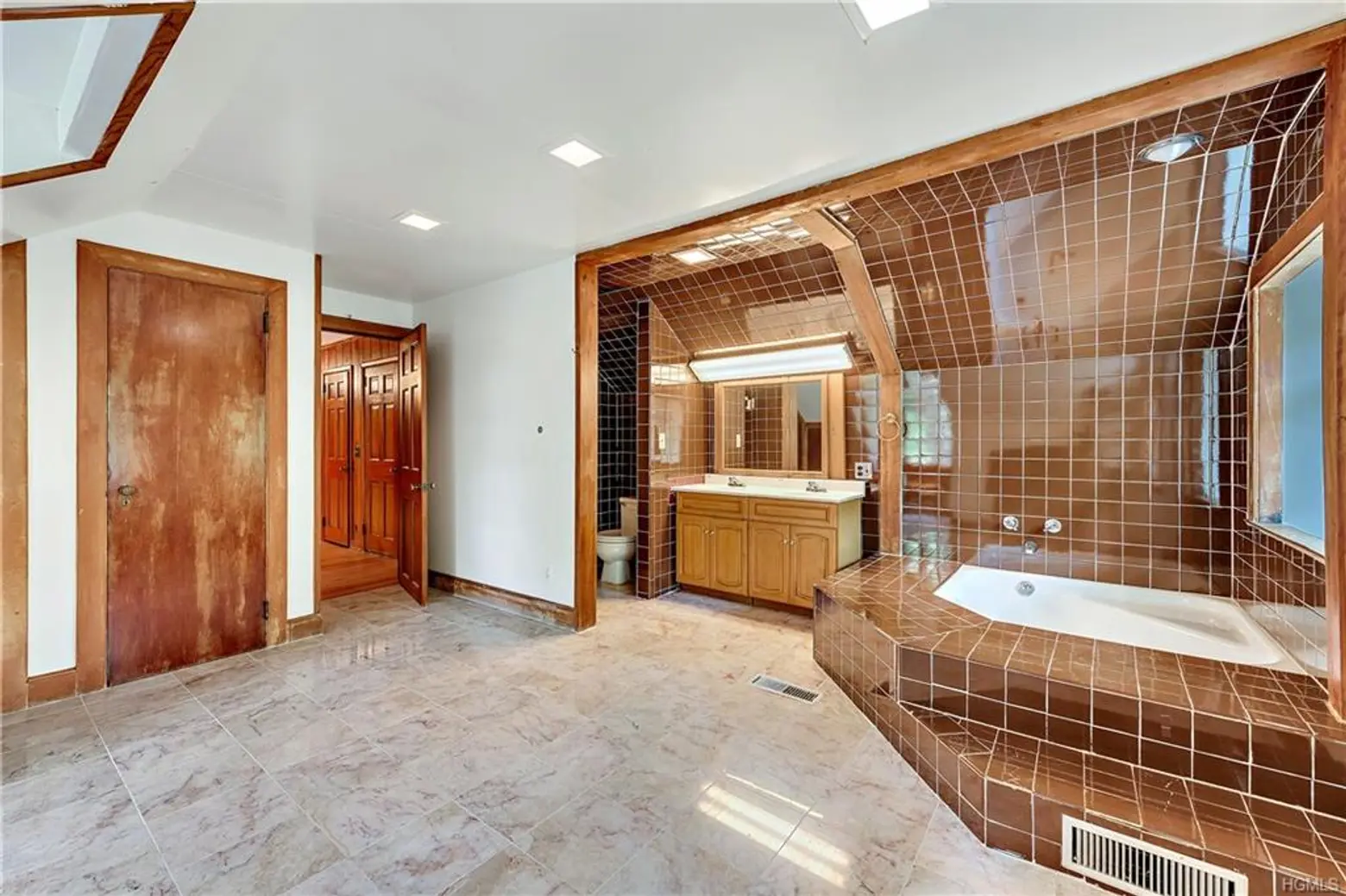 100 yards from the main house is a cottage (aka "Space Ship" per the listing) with a kitchen, fireplace and bath, also circular in design.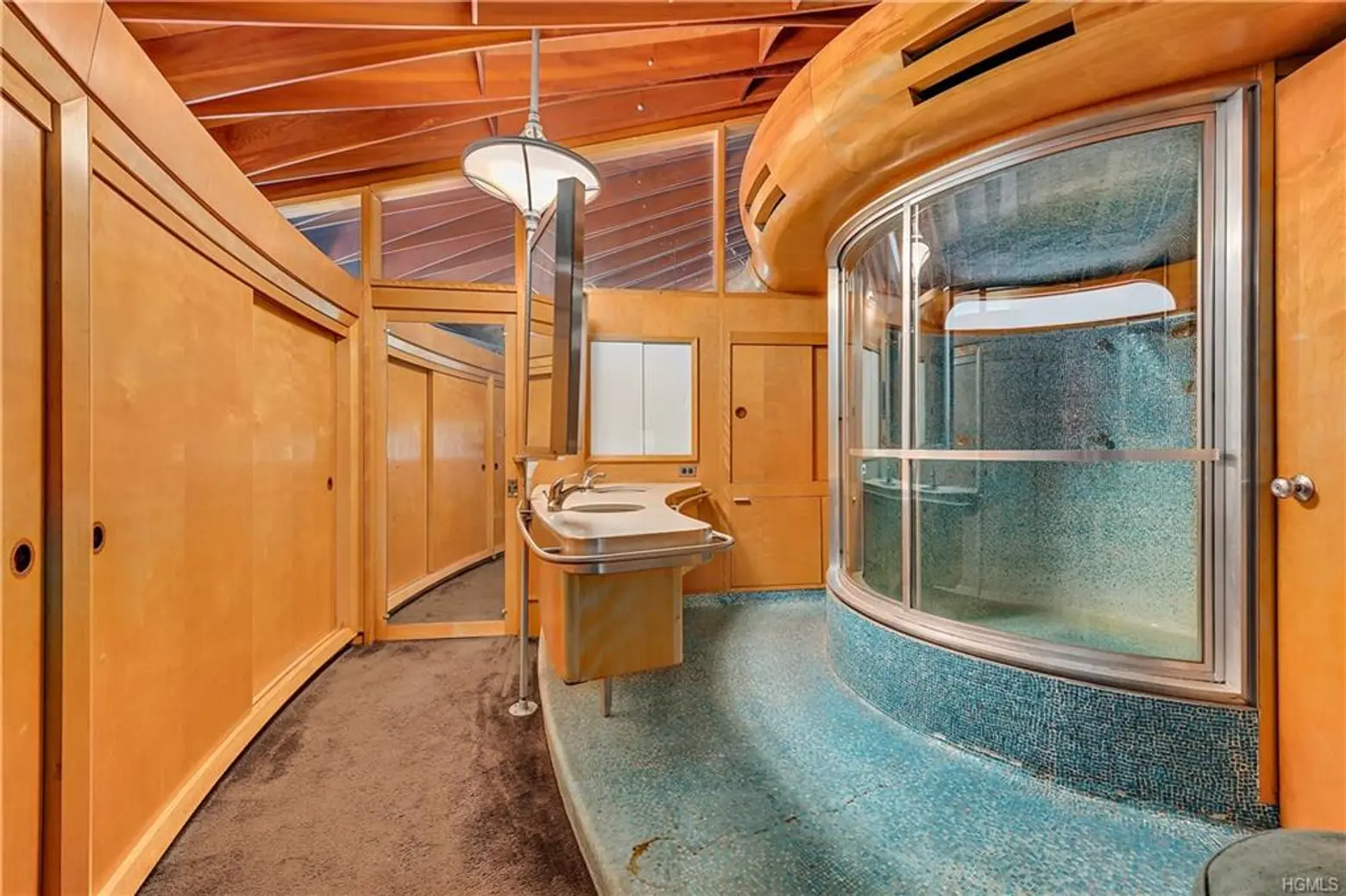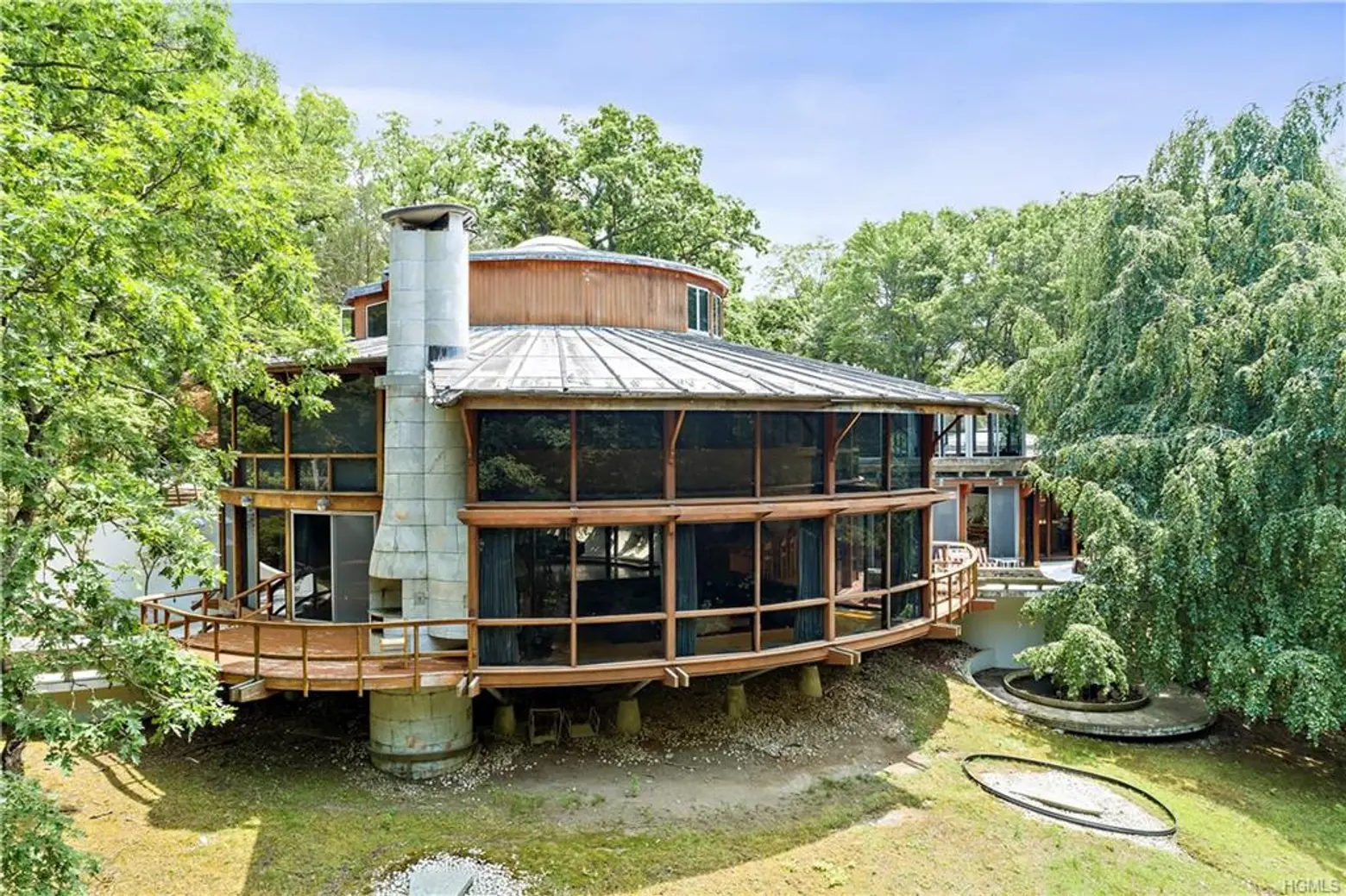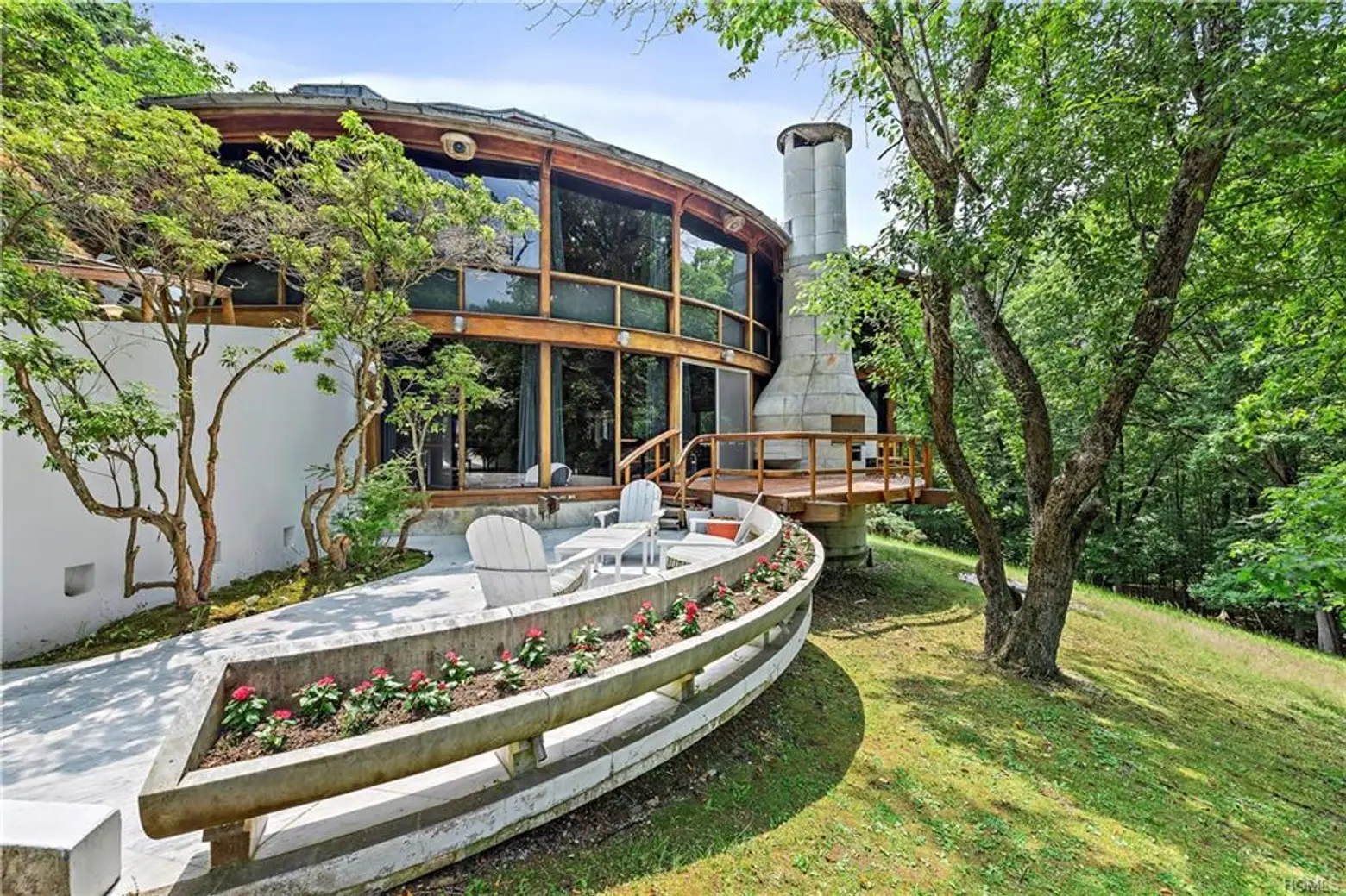 Gleason designed the home himself at the height of his TV fame. Constructed by a shipbuilder inside an airplane hangar, it was then disassembled and brought to the site. It took five years and $650,000 to build. There are two other homes on the property. Trusses hold the house up; there are no supporting crossbeams because those would have had right angles.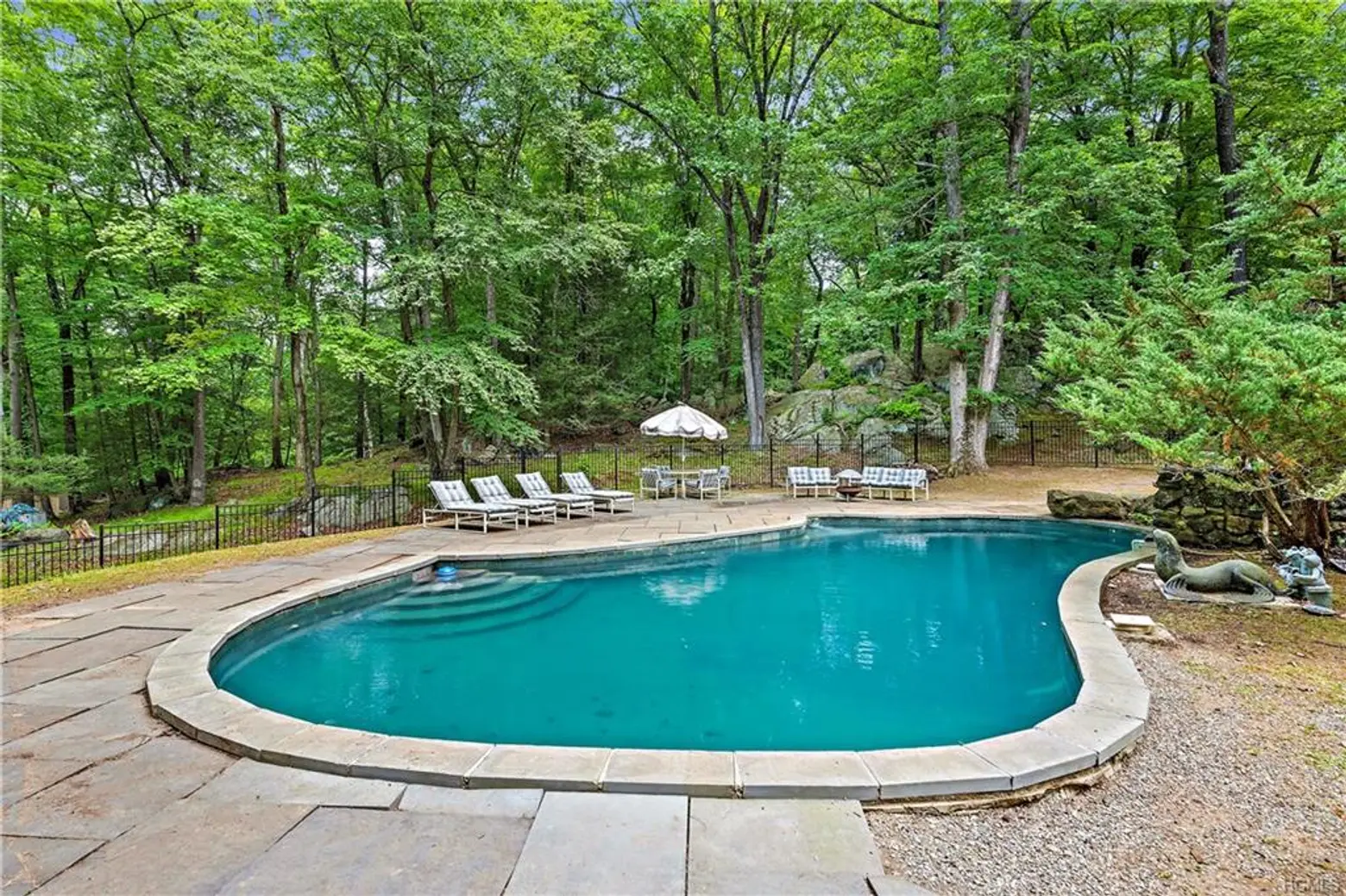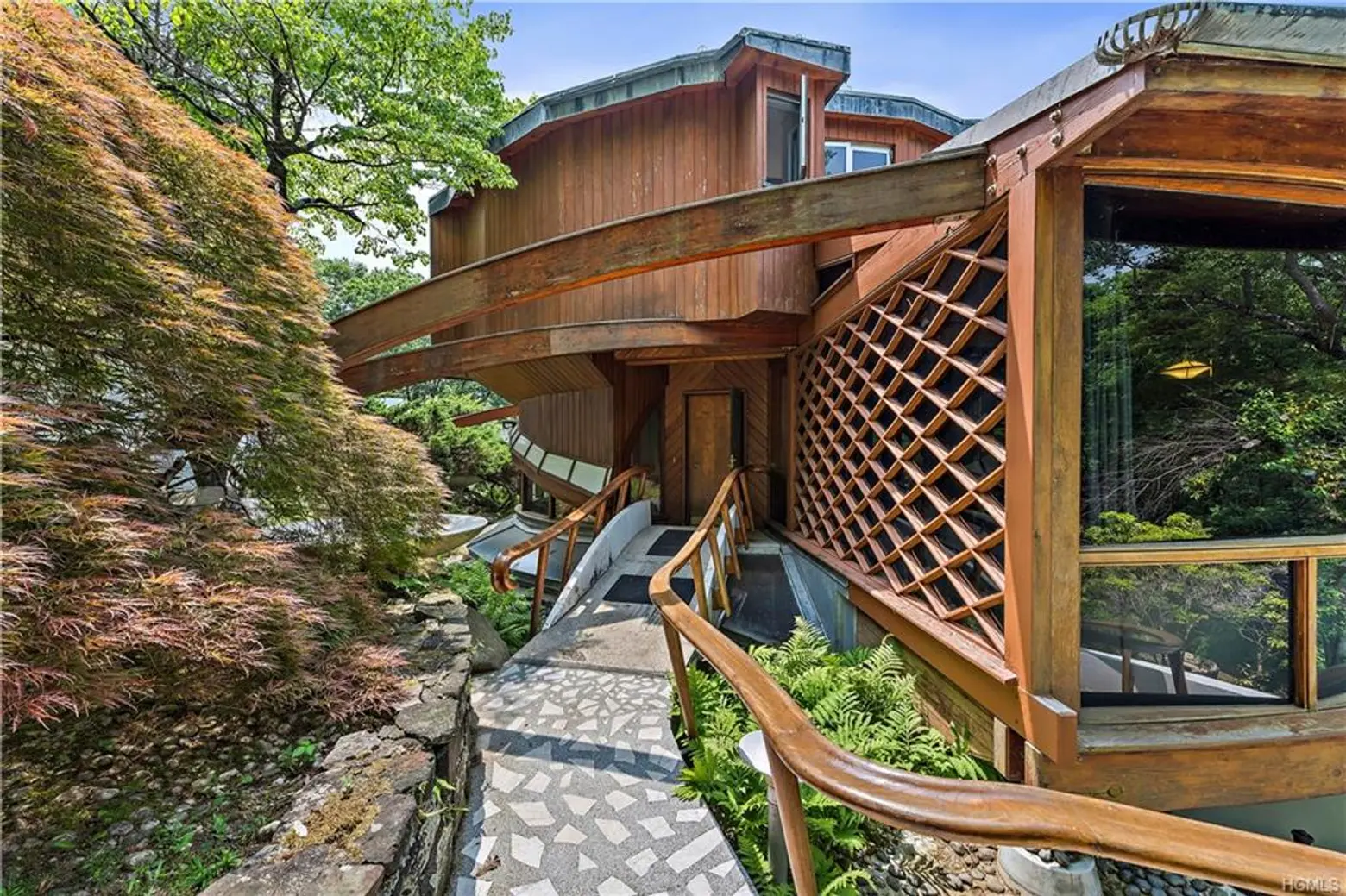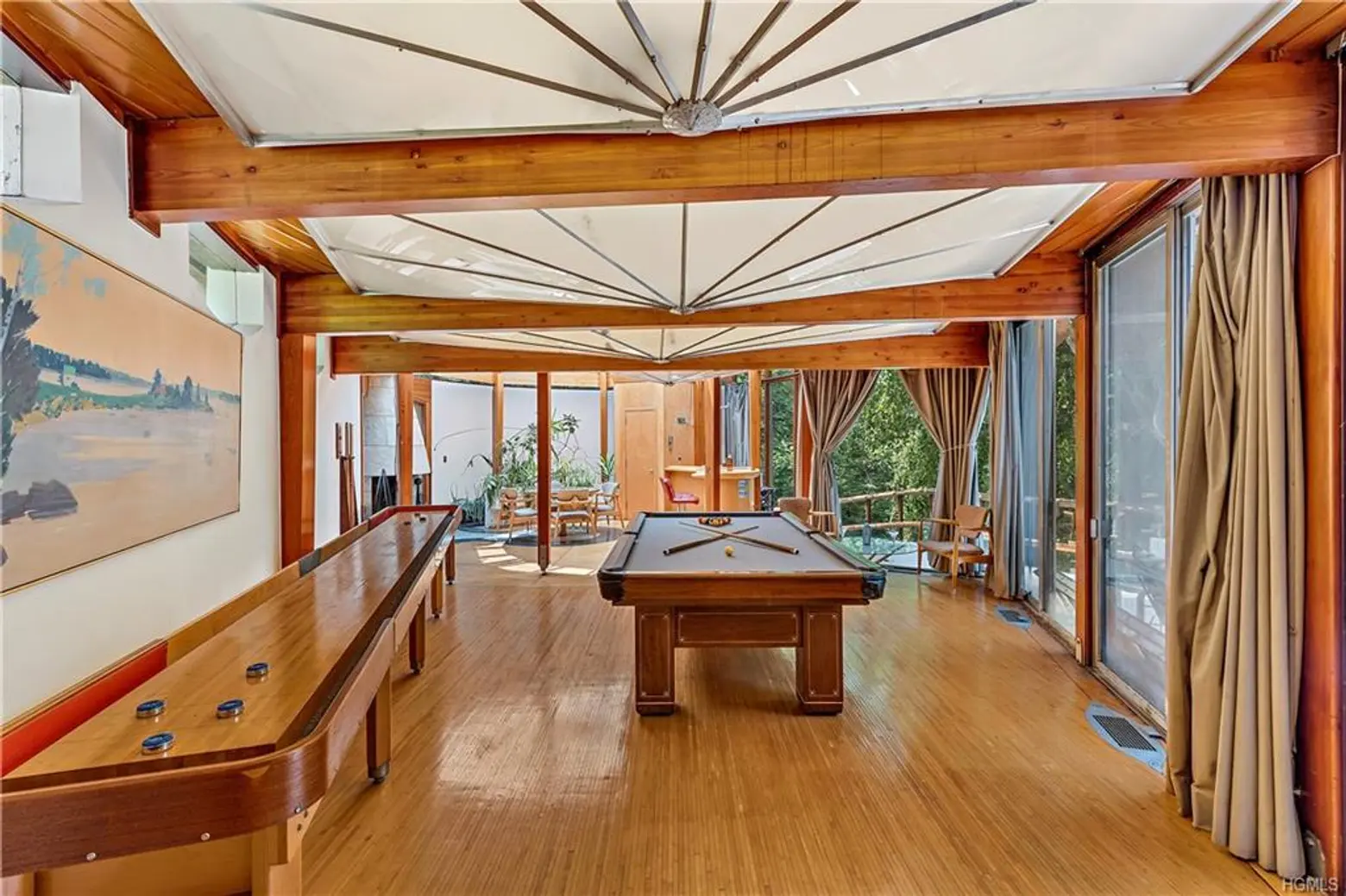 The Bed-Stuy-born Gleason sold the property to his then-employer CBS several years later. It changed hands two more times before being purchsed by the current owner, a retired orthodontist, for $150,000 in 1976.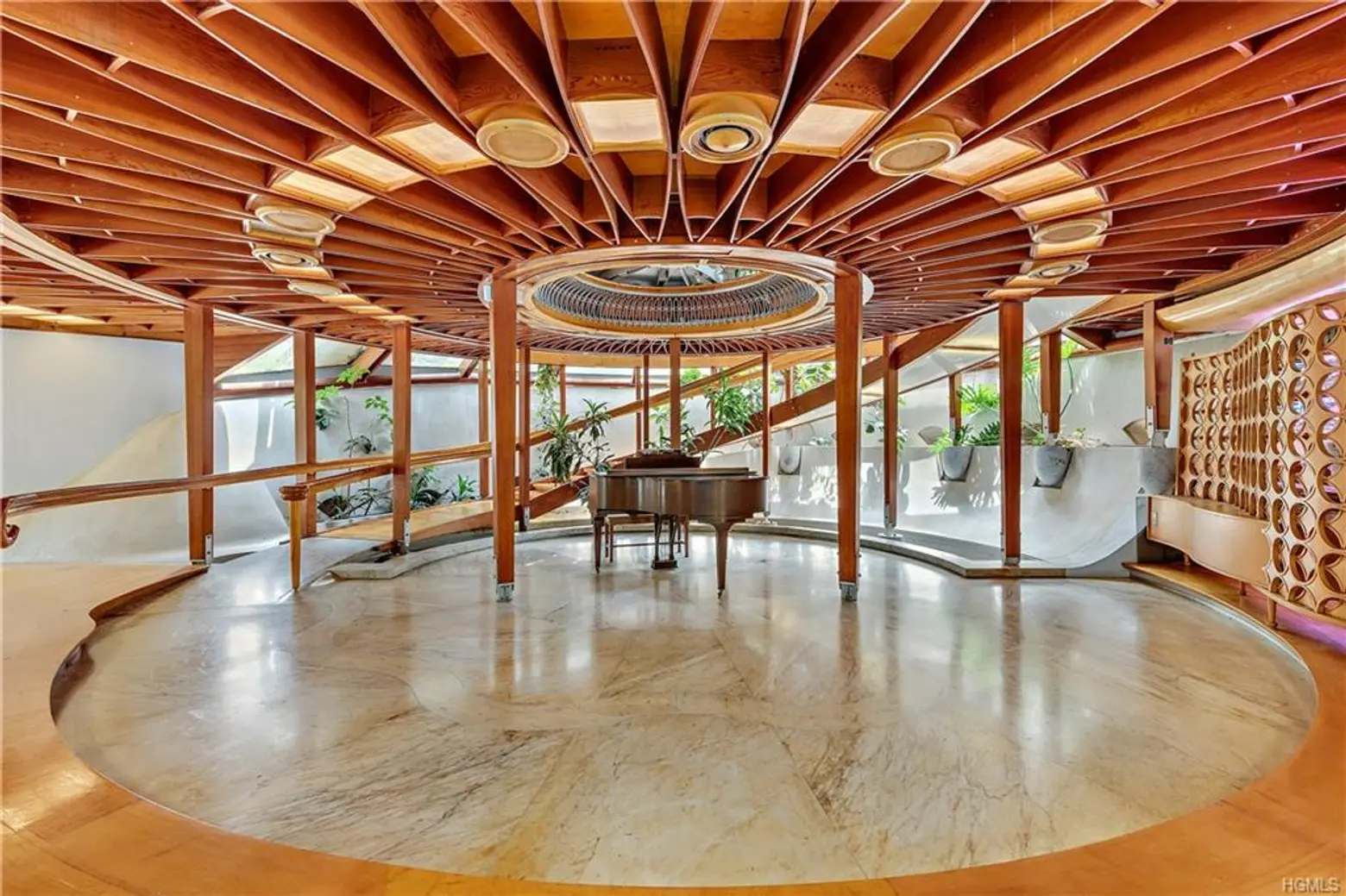 Gleason said he made the home entirely circular because he wanted it to be "like a musical note that never ends."
[Listing: 196 Furnace Dock Road by Margaret Bailey, Howard Payson and Jacqueline Campanelli for Keller Williams]
RELATED:
Images courtesy of Keller Williams.