New Yorker Spotlight: Lisle Richards and Eric Marx, The Duo Behind the Monarch Room Restaurant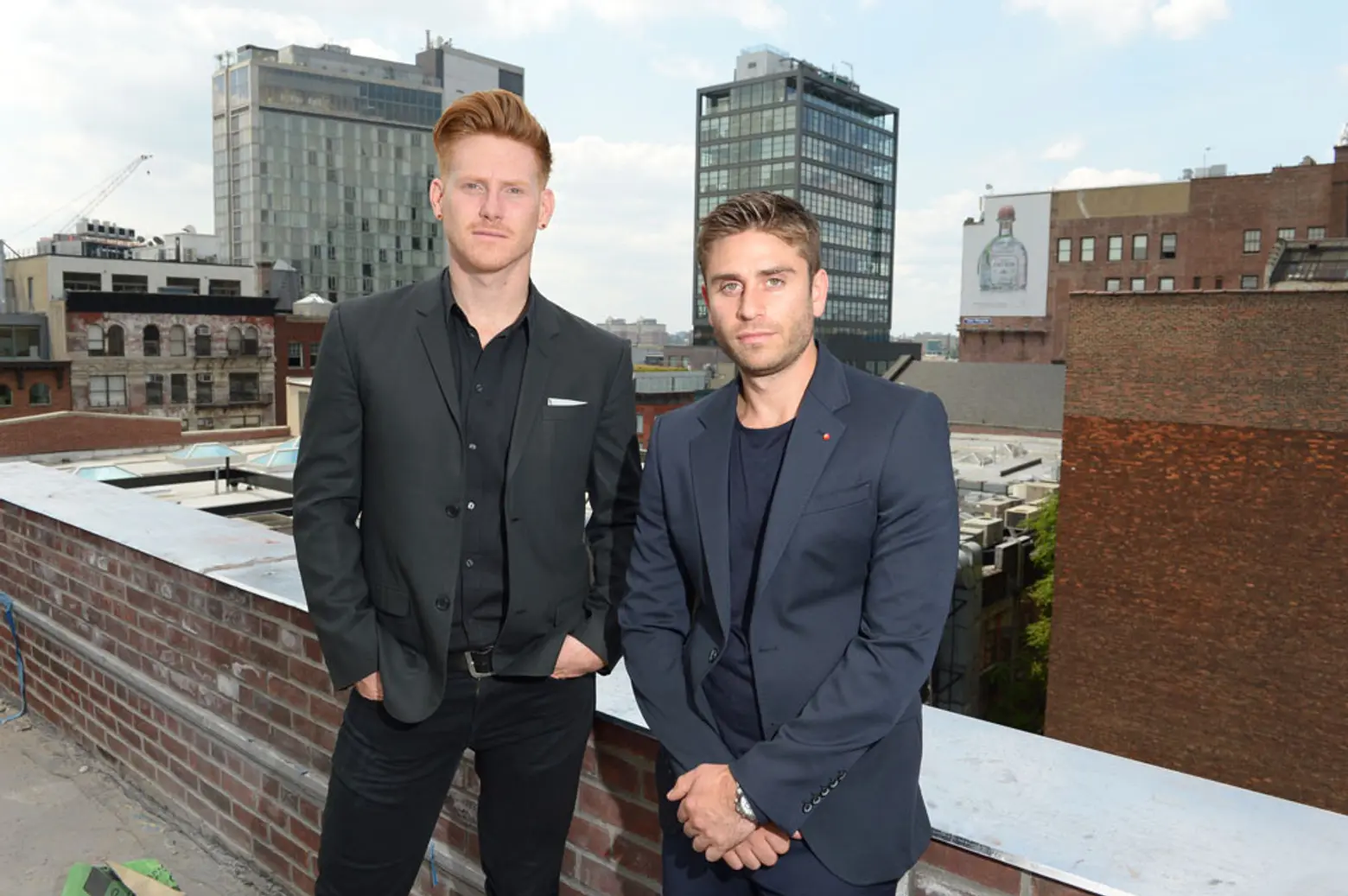 Opening one restaurant is hard, but two in a month is a serious feat. But this is New York City, and restaurateurs Lisle Richards and Eric Marx were ready for a challenge. Between January and February of this year the duo opened up two of Manhattan's hippest and most most talked about new haunts: The Monarch Room and The Wayfarer.
Lisle and Eric first met eight years ago through the restaurant industry. Prior to partnering together three years ago to form The Metric, their hospitality group, Lisle was the Vice President of Operations at The One Group, whose restaurants include STK, Bagatelle, and Cucina Asellina to name a few; while Eric worked in a similar role as Director of Operations for the EMM Group overseeing restaurants such as Abe and Arthurs and SL New York.
The Metric made its debut with the The Monarch Room in West Chelsea, right near the Meatpacking District. They took a 1930s warehouse and transformed it into a fresh market American brasserie. A month later, Lisle and Eric along with their partner Jimmy Haber of ESquared Hospitality opened The Wayfarer, an American seafood grill right on the corner of 57th and 6th.
I sat with Lisle and Eric in a booth at The Wayfarer to discuss The Monarch Room, and more generally, working in the restaurant industry. During our conversation, each discussed how respect and love are integral ingredients for owning restaurants.
What are some of your earliest memories dining in a restaurant?
Eric: One of my earliest memories is at a steak restaurant. It was the first time I ever had steak. They came over with the cart and they picked up the cover and there it was freshly sliced. I was really young and my parents were trying to introduce me to new things. I remember it being a whole fun experience. It was also when I was going to Disneyland so it added to the excitement.
Lisle: I grew up in the South. There were a lot of rivers and lakes and those sorts of things. So, seafood is a big part of my story. I used to love going to this restaurant that was on a river in Florida. Maybe that's where my love of seafood restaurants started.
Has working in hospitality always been a passion and a goal?
Eric: Growing up, I was always around hospitality. I traveled with my family. I always enjoyed eating in restaurants. When I was applying to college and trying to figure out what I wanted to do with my life, hospitality seemed like a good choice. I realized I could make a career out of it. And that's really when I started diving into hospitality.
Lisle: I think on my end it was one of the first restaurants I really worked at. It's called Bistro Biscottis. It was when I realized that people truly came for what is beyond the necessary sustenance. It is an art, a creative endeavor.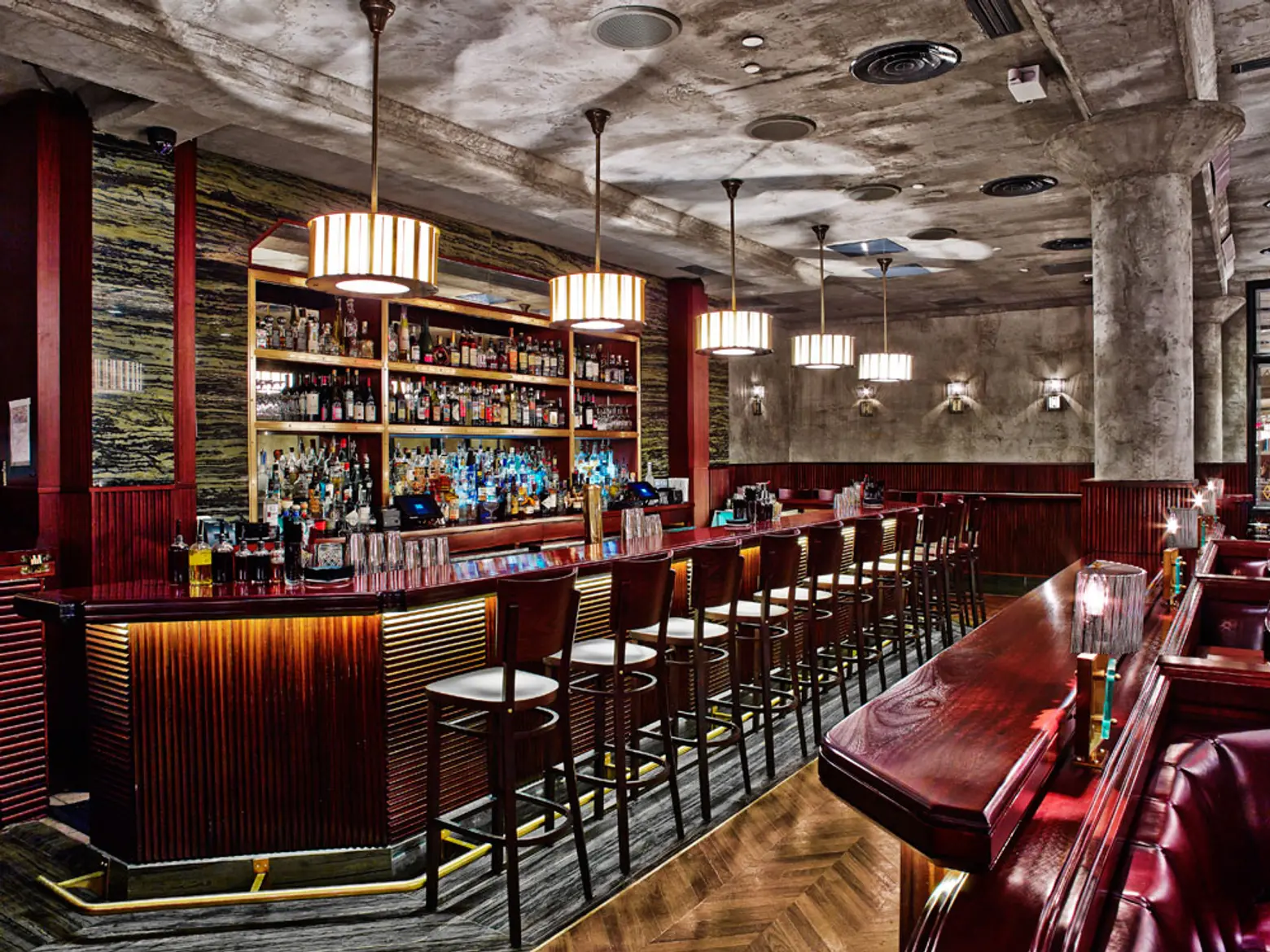 How did the idea for The Monarch Room come about?
Eric: Lisle and I decided we wanted to open a restaurant together. We were looking all over the city for spaces. We weren't necessarily looking in the area that we went into. It was one of those things where the space kind of just fell into our laps. Whenever we worked together in the past it was always in the Meatpacking District.
It was just a coincidence that the space that we found and most loved was the Meatpacking. When we walked into that particular space there was just a lot of good raw energy. We felt we could transpose this into a great hospitality experience.
What The Monarch room is is this really gorgeous restaurant built in a warehouse-style space, which really takes on what the original neighborhood was.
Why the name The Monarch Room?
Lisle: We wanted a name that embodied both masculine and feminine. The Monarch Room has both the masculine royalty history and the feminine butterfly concept.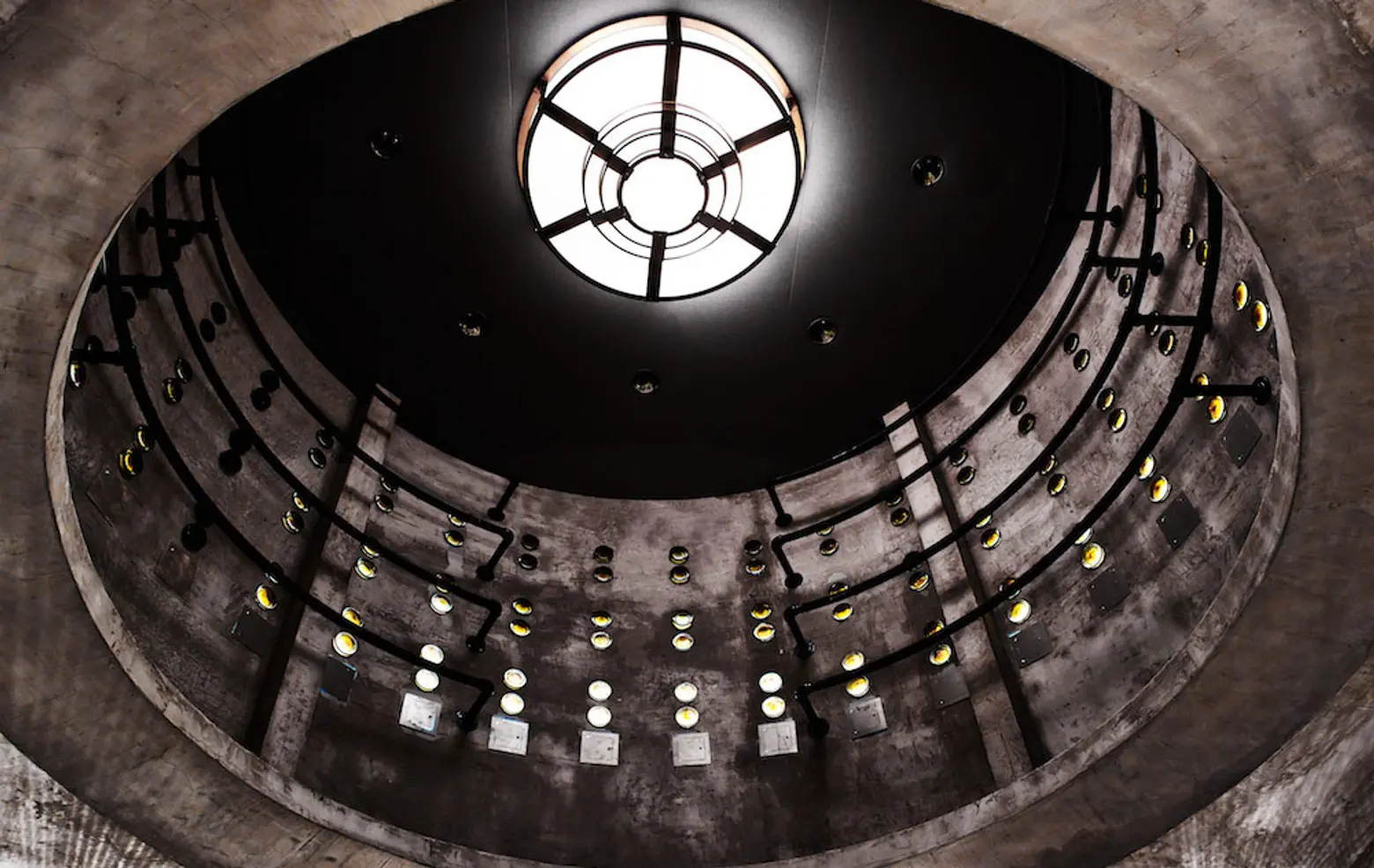 When you were coming up with a design for the restaurant, where did you see the warehouse fitting in?
Lisle: There are architectural elements of the building that are still integral to the design. We worked with the design firm Roman and Williams, and we talked a lot about those Westside warehouses. We talked a lot about industry in general. It started with the concept of Rockefeller Center and the Chrysler Building — these testaments to New York City large industry. The discussion turned to those underbelly industries of the old abandoned warehouses. We left the columns. We turned up the volume on a lot of those elements.
Beyond selecting a location and developing a concept for a restaurant, what else are you thinking about as you prepare to open a restaurant?
Lisle: Design extends past the physical feature of the building. Restaurants are immersive experiences. The second you walk into the door everything about the experience should tell you something about what the product is. The easy thing is design and food. Beyond that, what is the music? What is the uniform? What is the greeting at the table? How does the service flow?
Eric: I think it's important to understand who your customers are. What they want and what you want them to get from the experience. I think it's also about tying in the menu items to the design. Making sure everything is a cohesive experience.
Lisle: Everyone dines differently. You want to make sure you have options.

Both The Monarch Room and The Wayfarer are American restaurants. What makes them American?
Lisle: It's really a question about what is American? How do we realize that and engage in a dialogue with our customers? How do we read that through our design? What is American about the menu? What is American about our beverage offerings? For example, all three of our beers on draft are local to New York.
Eric: The Wayfarer has a very accessible menu with steak and fish, and there is a big oyster bar. We call it a downtown restaurant in an uptown world because it's not so fussy and uptight. It's a 1970s design restaurant with our modern twist on it. We like to call it the crossroads of New York since we are on 57th and 6th.
What's an average day like?
Eric: We spend a lot of our day together, but start it split up. I come to The Wayfarer in the morning and then I head downtown to The Monarch Room. Lisle is usually Downtown by that point. I usually work better at night and stay up later. I'm within our lounge as well so I work pretty late. Lisle usually leaves a little bit earlier and starts the day a bit earlier. The day is comprised of many different things from accounting to bookkeeping to marketing to meetings to tastings to management and operations discussions.
How many days a week are you at The Monarch Room and The Wayfarer?
Eric: Basically everyday. Sunday we try to take a day, but I usually end up at The Wayfarer for brunch.
Lisle: Or afternoon coffee.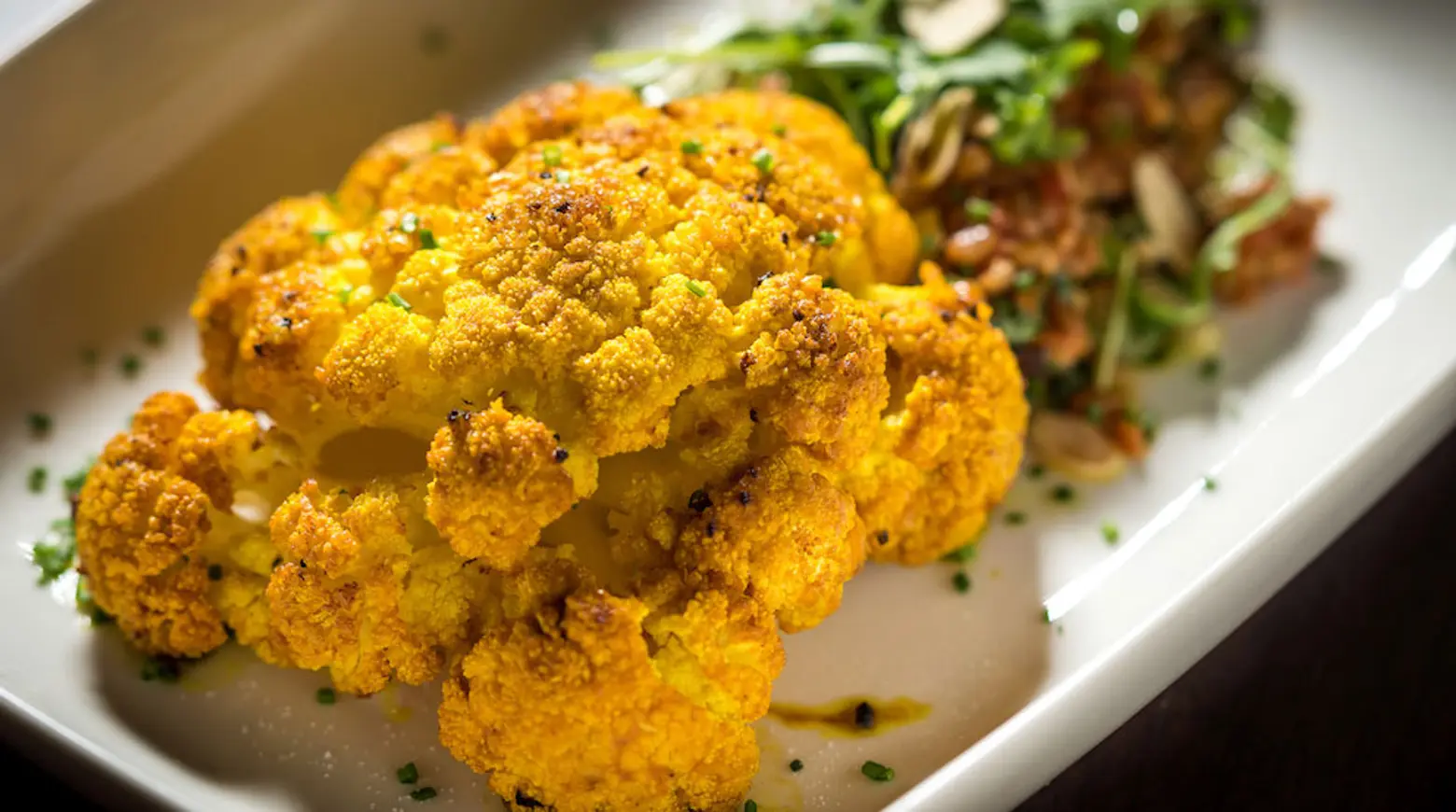 What is your philosophy on restaurant ownership?
Lisle: I think when you own a restaurant it's top to bottom. It's not one of those things where you are able to sit from an ivory tower and run. You have to be able and willing to do any job there is from dishwashing to host.
Eric: It helps talk to customers and understand customers when you have touched the table and cleared and bought a drink over and talked about the menu.
What's the best part of working in the hospitality industry?
Lisle: I have to say when someone leaves happier than they came in. The product that we offer is not just the food. Especially in New York, we all work very hard. It's an opportunity to allow people to decompress and start their day over after 5:00 PM. It's that gratifying feeling that you know you changed someone's day.
Eric: Going to a restaurant for a lot of people is a time for them to enjoy either family or friends. It's a good feeling to be able to take care of people when they are out of their element.
Lisle: It's one of those industries that you have to understand and love from the inside out. It's something for us that we've been kind of around for a long time. We've been doing for a long time. It's something that we've really grown to love and to discover.
Monarch Room
Meatpacking District
408 W 15th Street
New York, NY 10011
The Wayfarer
Central Park South
101 W 57th Street
New York, NY 10019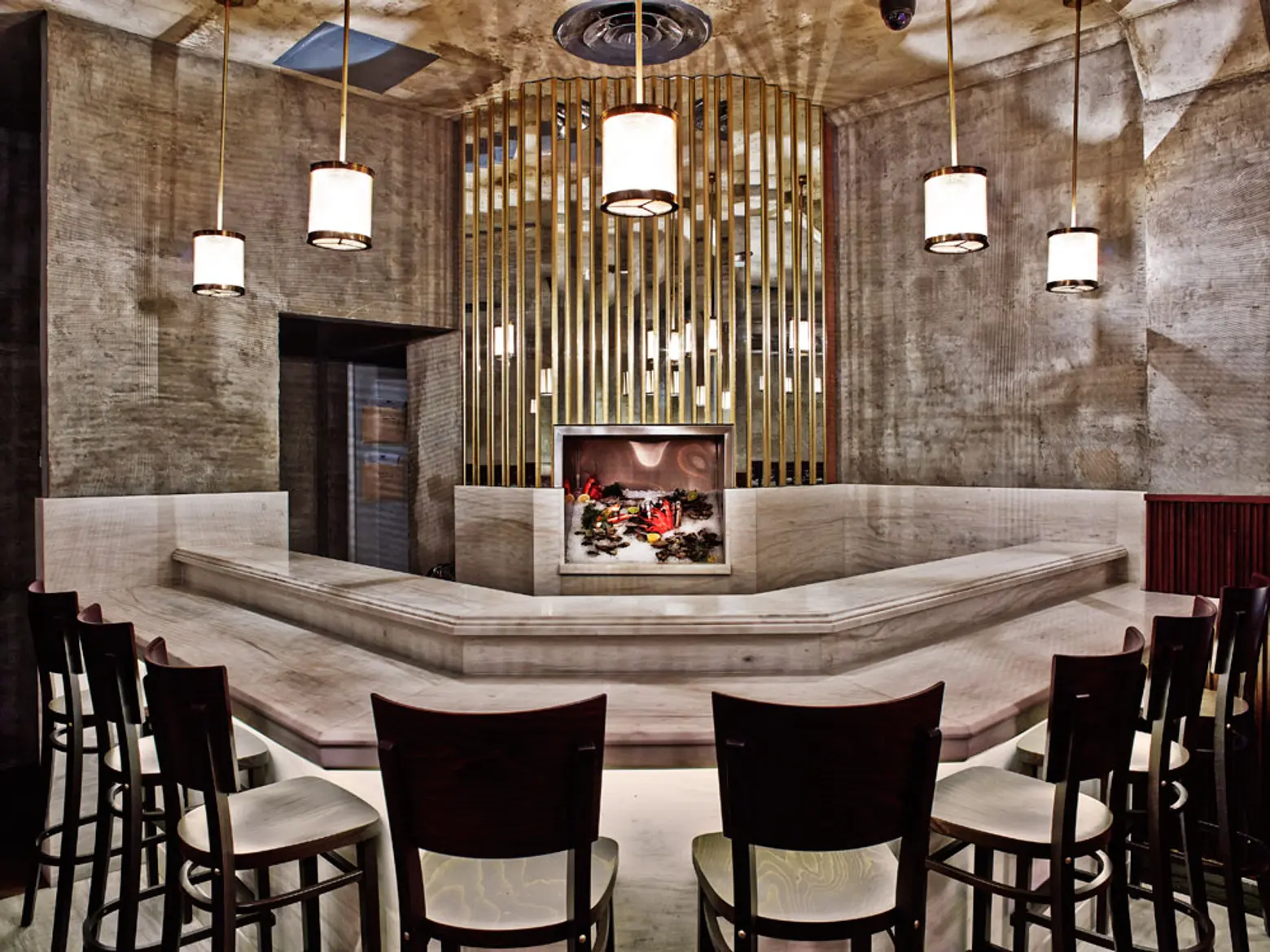 [This interview has been edited.]