Greta Garbo's exclusive East Side co-op hits the market for the first time in 64 years, asking $6M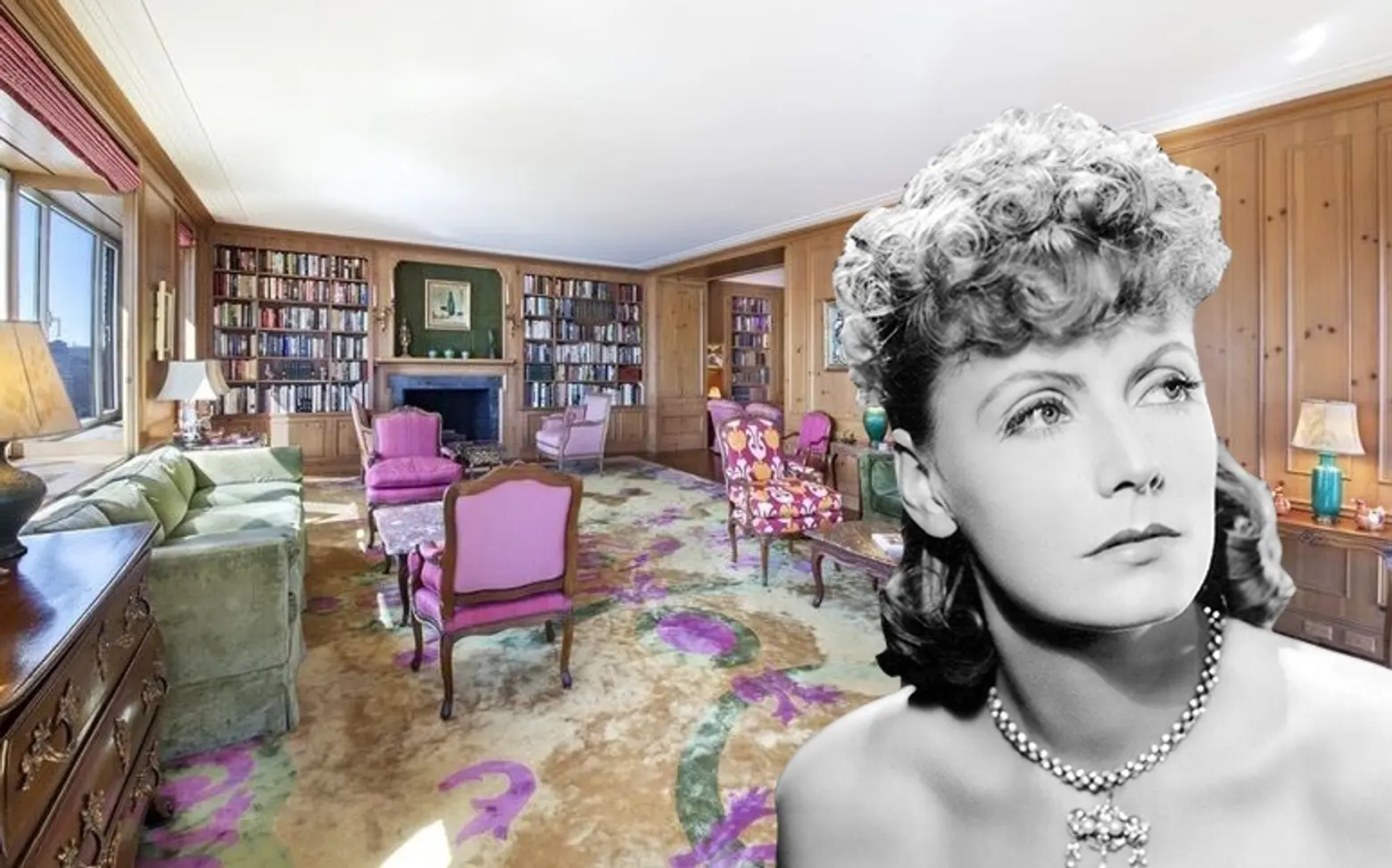 For the first time in decades, an apartment in The Campanile, an exclusive co-op building in the Beekman/Sutton Place neighborhood, is for sale. As the New York Times reports, the sprawling fifth-floor home belonged to Greta Garbo, the late Hollywood screen icon, and hit the market this week at an asking price of $5.95 million, in an all-cash offer. Garbo bought 2,855-square-foot, three-bedroom residence in 1953 and lived there until her death in 1990, enjoying its private location and the fact that it was "very reminiscent of where she grew up in Stockholm — close to the water and with lots of sunlight," said her great-nephew Derek Reisfield. But with the apartment now largely vacant, her family has decided to sell.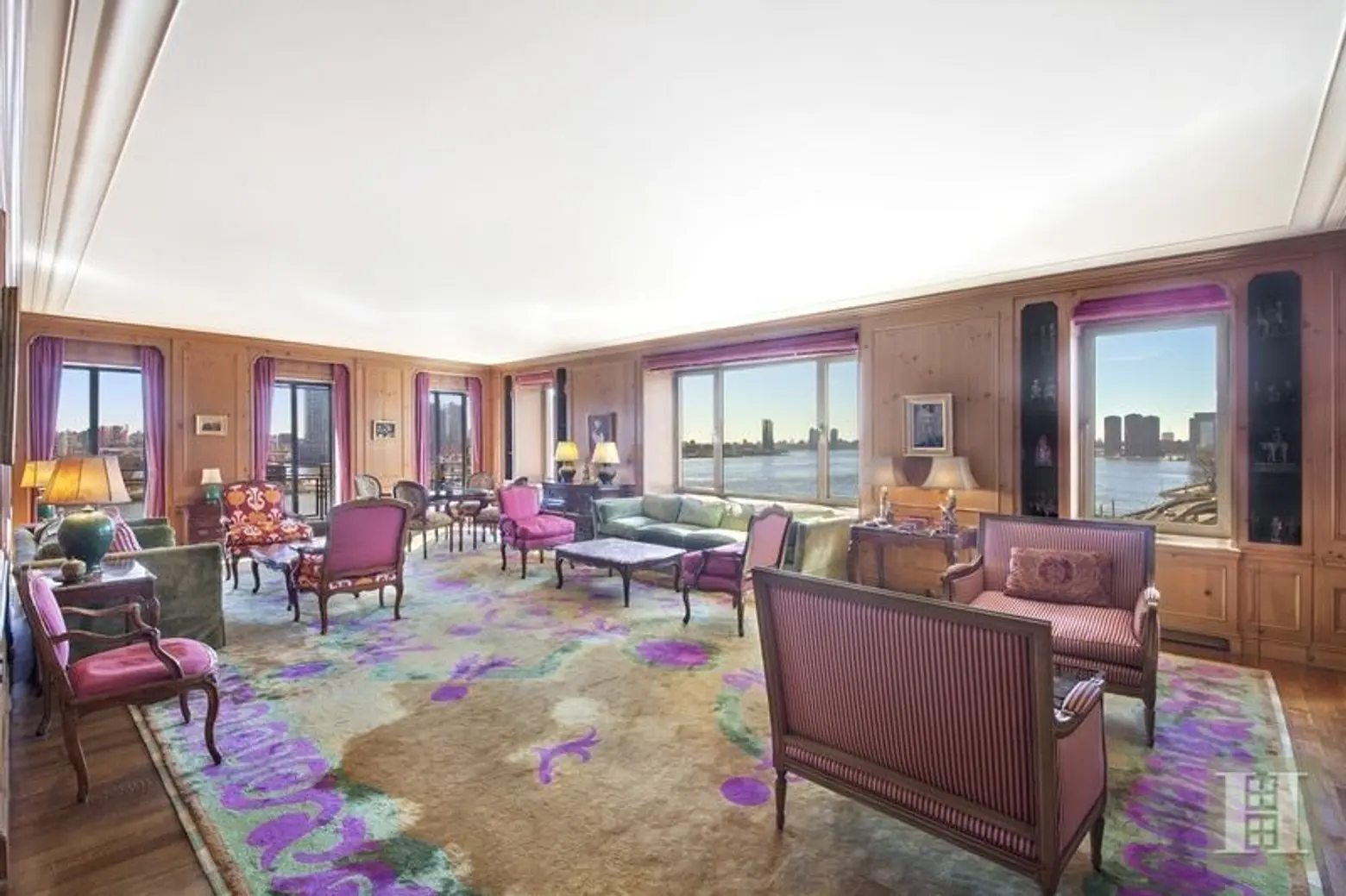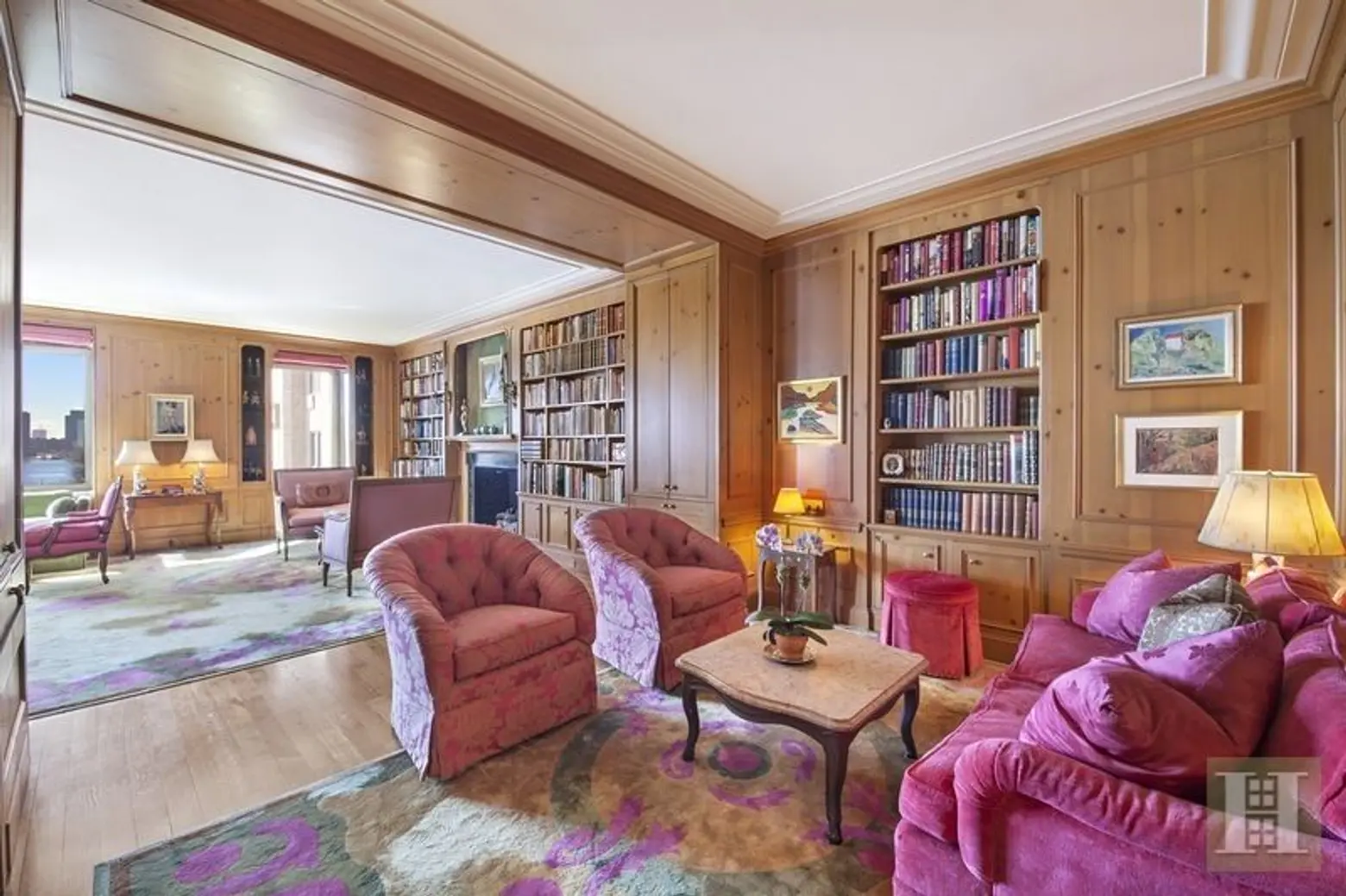 The large, L-shaped 34-by-20-foot living room, with wall-to-wall pine wood paneling, includes a working fireplace and leads to a library. Several oversized windows bring in an abundance of natural light and spectacular views of the New York Harbor.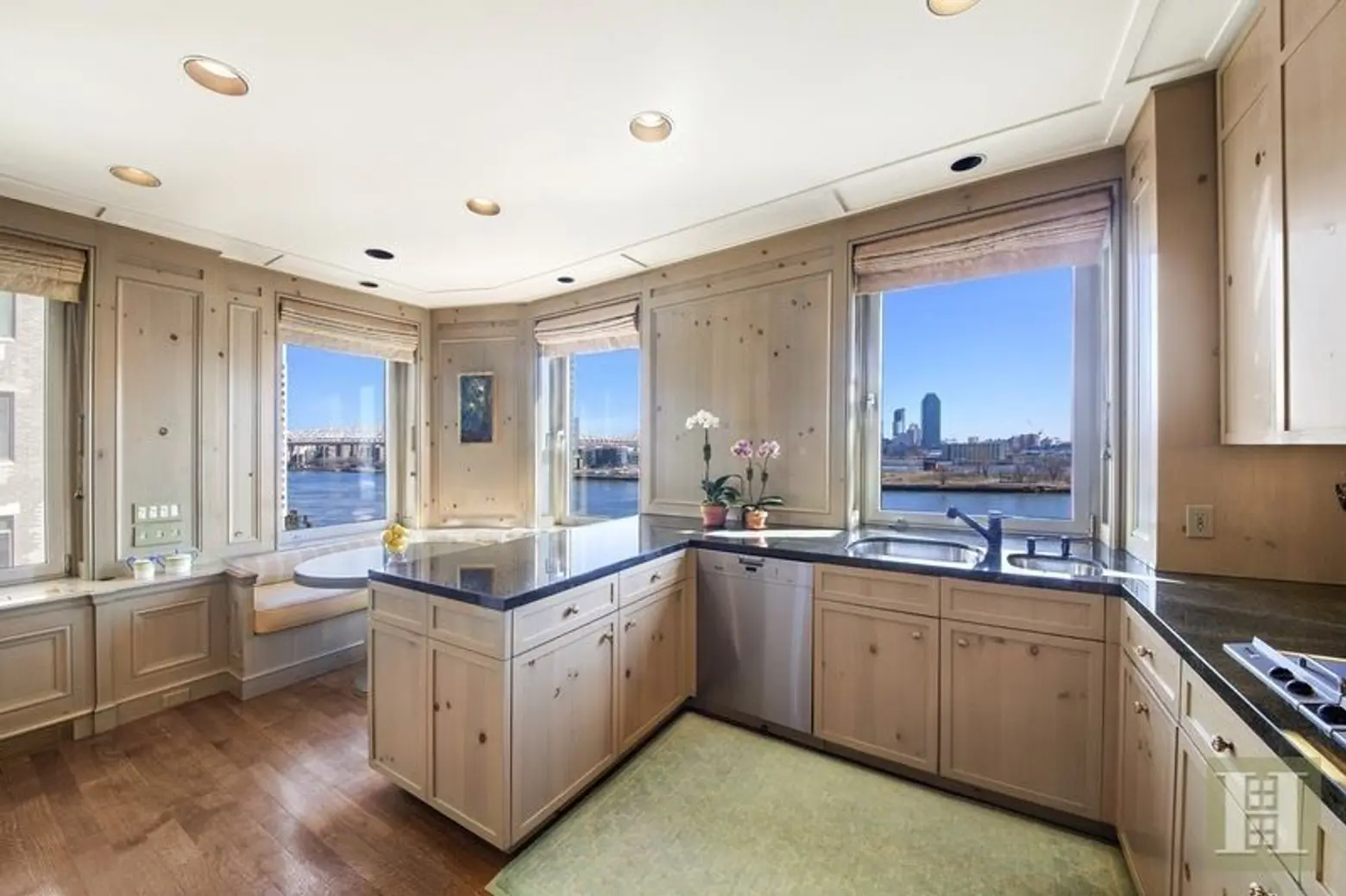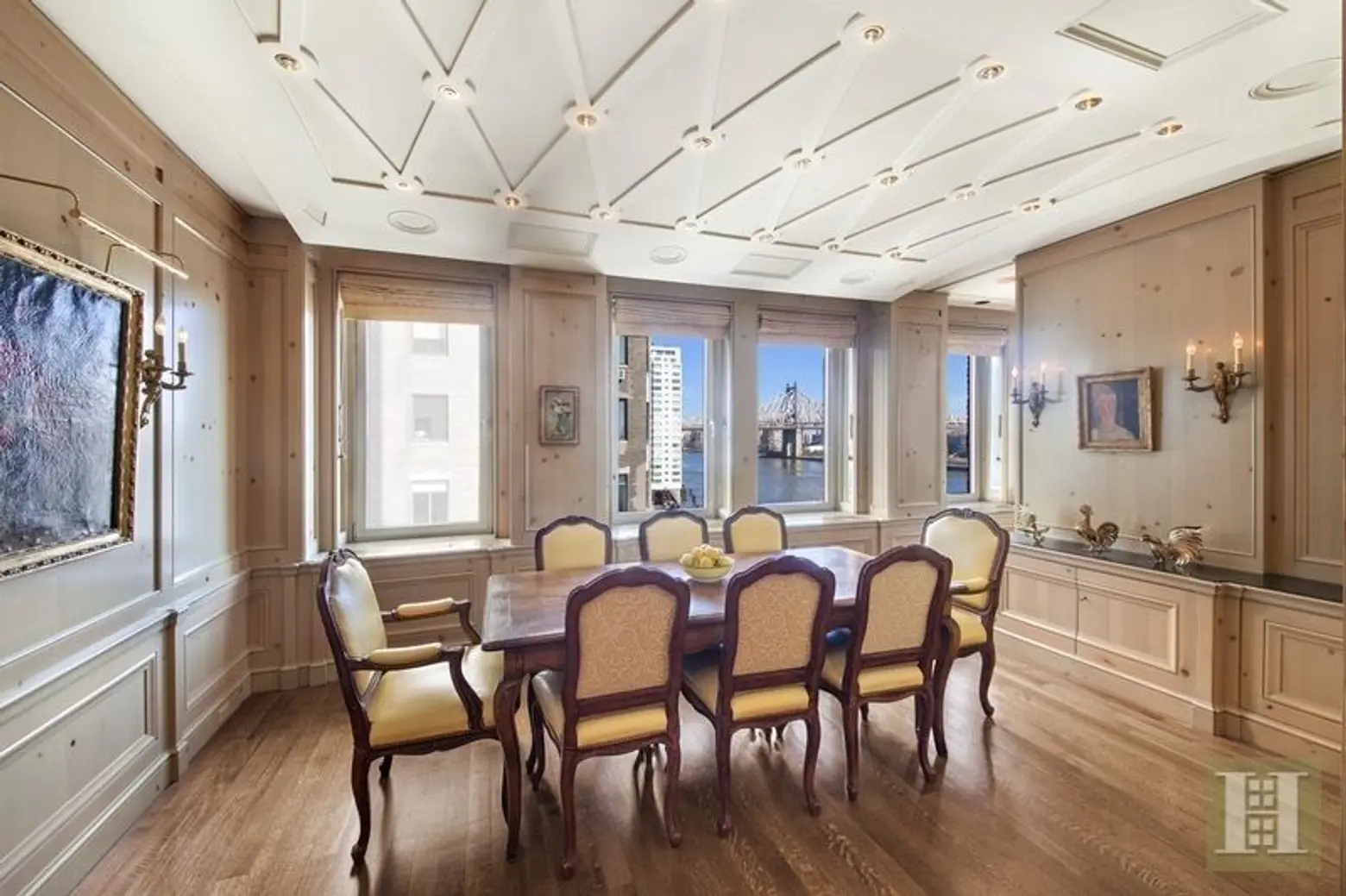 On the north side of the apartment, there is a formal dining room, described as having "Scandinavian ethos," and an eat-in kitchen which gives another great view of the water. The large kitchen, recently renovated,  has granite countertops and Miele appliances.  Just off the kitchen, there is storage space which includes locking silver and wine cabinets.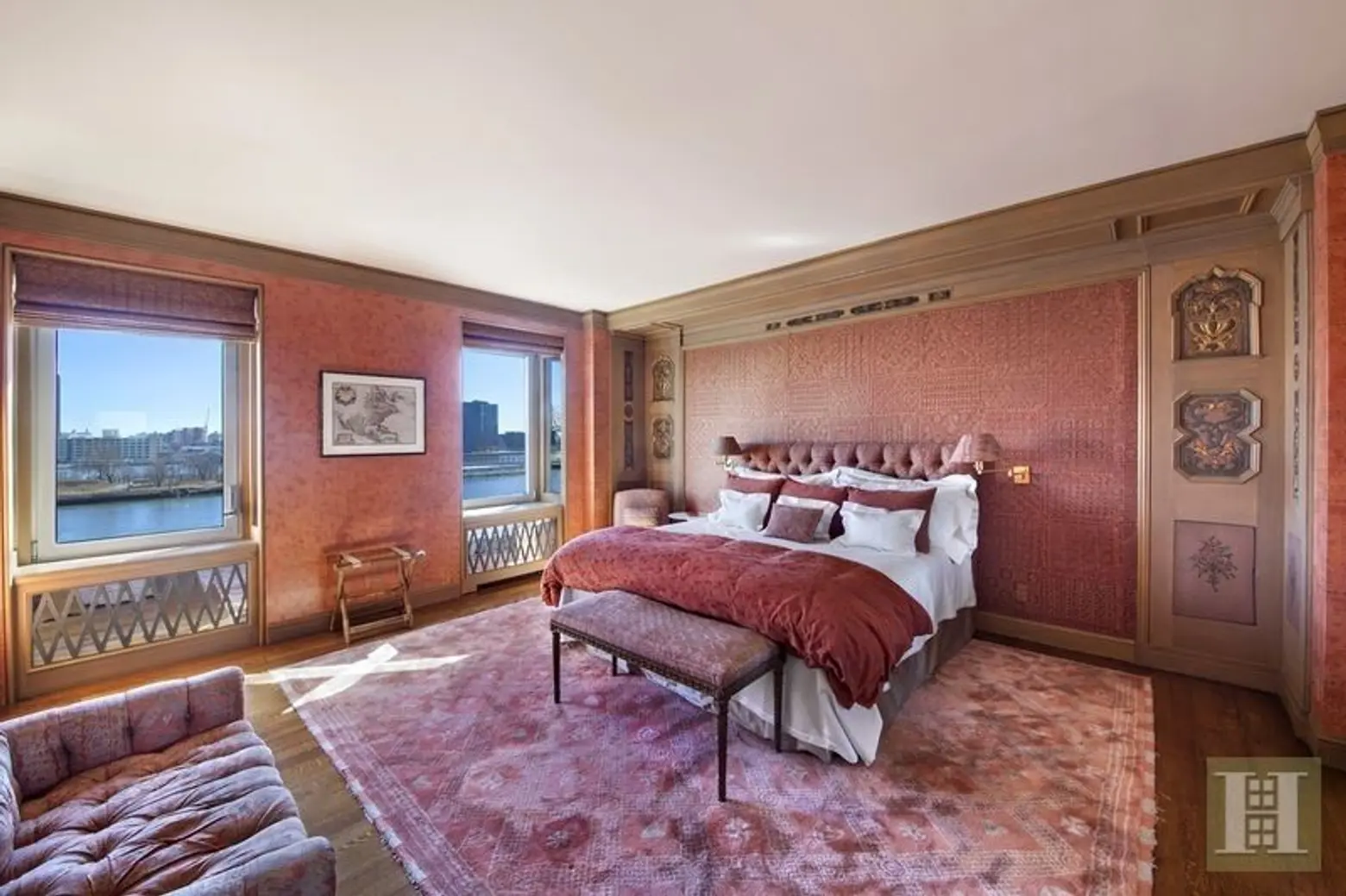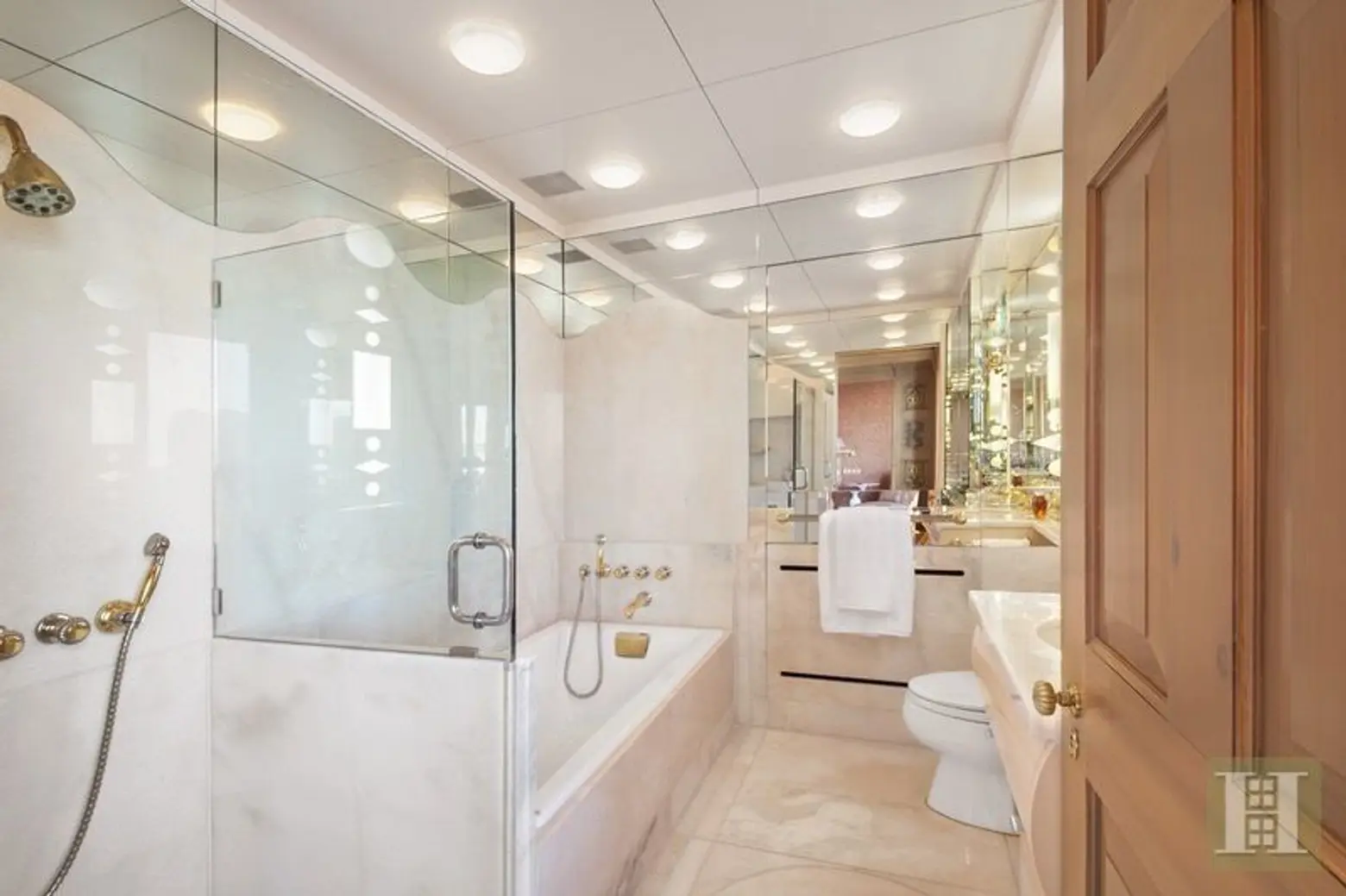 Garbo decorated the walls of the master bedroom and the bed's headboard with rose-colored Fortuny silk.  The paneling on the walls come from an old Swedish armoire, imported from her country house near Stockholm.  All three bathrooms, including the master bath, were recently renovated.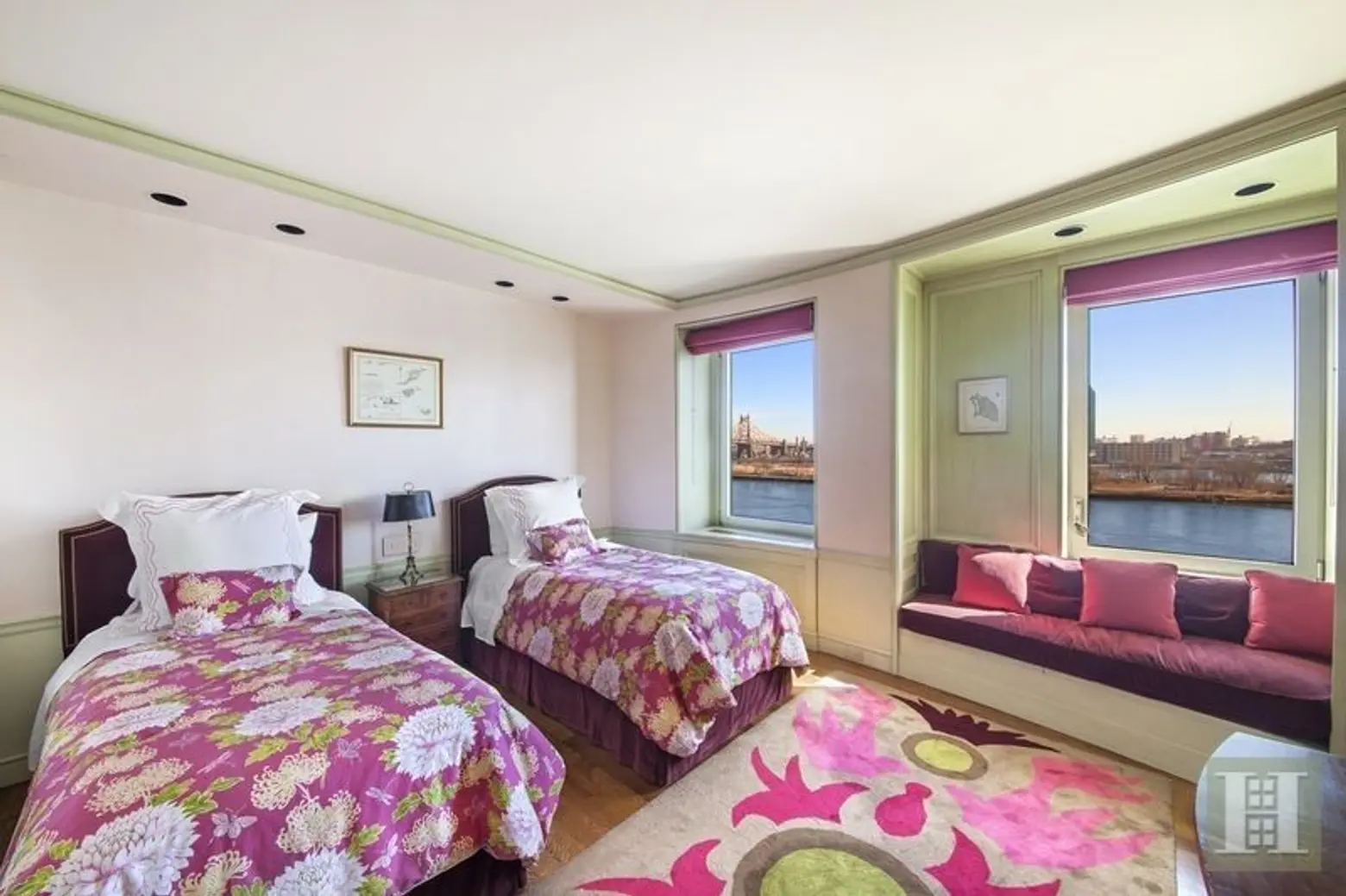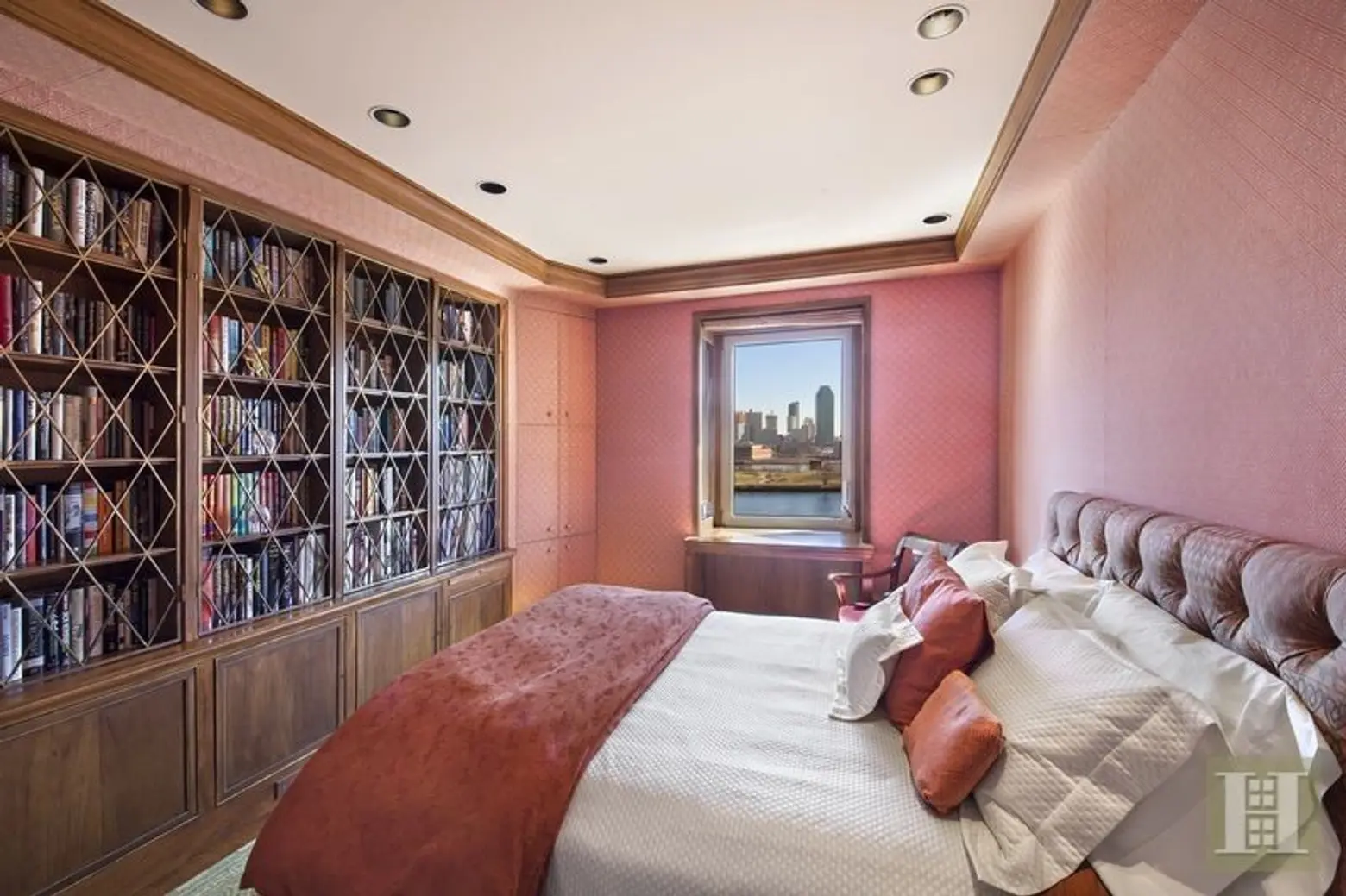 One bedroom features one-of-a-kind, brass lattice encased bookshelf. All bedrooms have en-suite bathrooms. On top of incredible river views, each bedroom has an en-suite bathroom.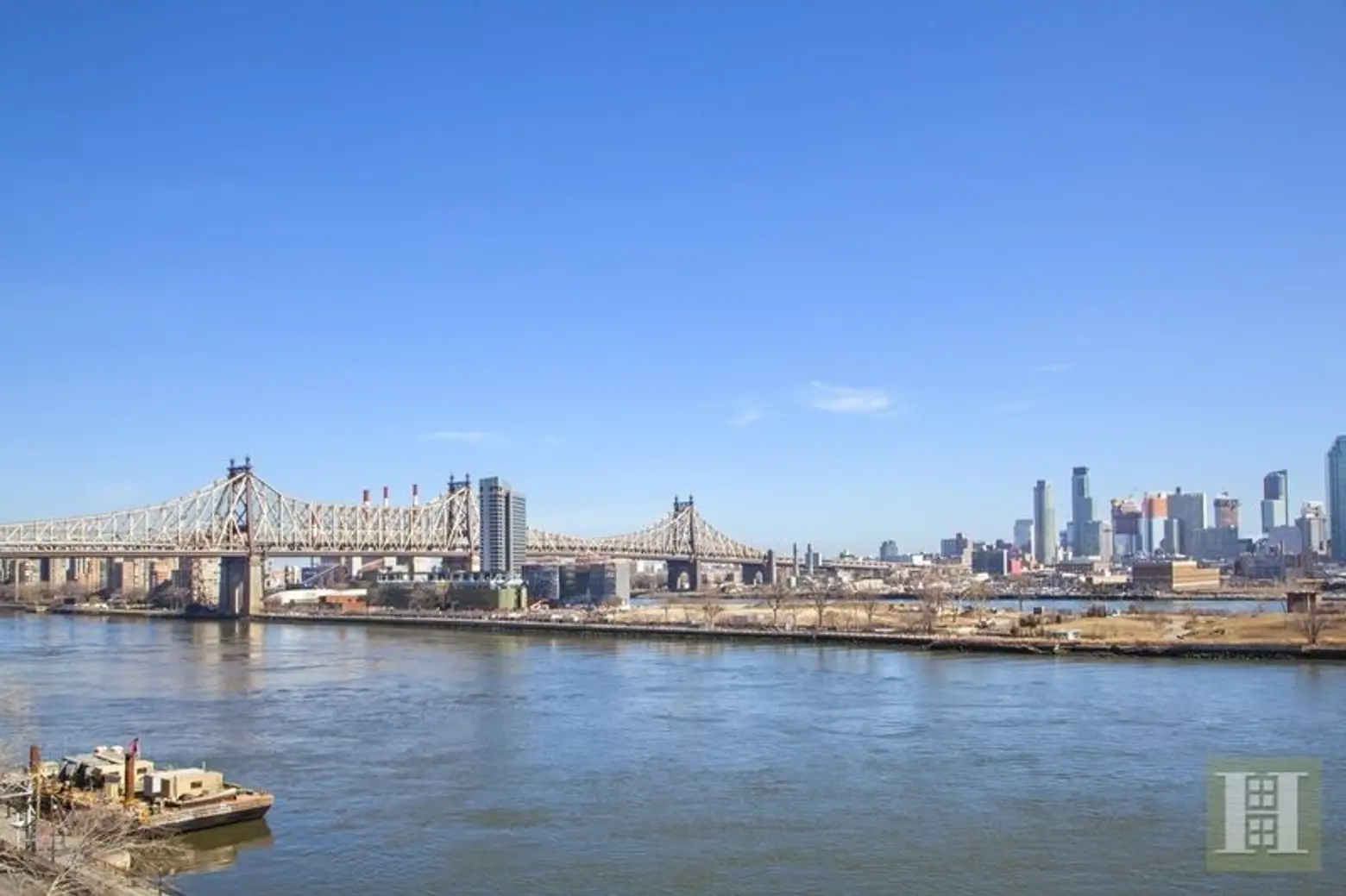 After Garbo's death, Mr. Reisfield's mother Gray Reisfield acquired the apartment as the sole heir to her estate. She and her husband used it as a pied-à-terre and ultimately a permanent residence from 1992 to 2013, leaving it largely untouched. Mr. Reisfield told the Times that the family is sad to part with the apartment of their glamorous aunt, as many memories took place there. While some remember Garbo as a private person, Reinsfield said she was "hardly a hermit."
"If you look at her date books, you see she was going out to lunch and dinner and had a fairly active social life," he told the Times. "She just wanted to live her life on her own terms and never wanted to participate in the whole P.R. circus of Hollywood. She loved New York and found she could go out with relative anonymity."
[Listing: 450 East 52nd Street by  William A. Kerr II, William A. Kerr III, and Brian Lewis for Halstead Property]
[Via NY Times]
RELATED: 
Images via Halstead Property 
Photo of Greta Garbo via Wiki Commons