Government shutdown could cost MTA $150M per month in federal funds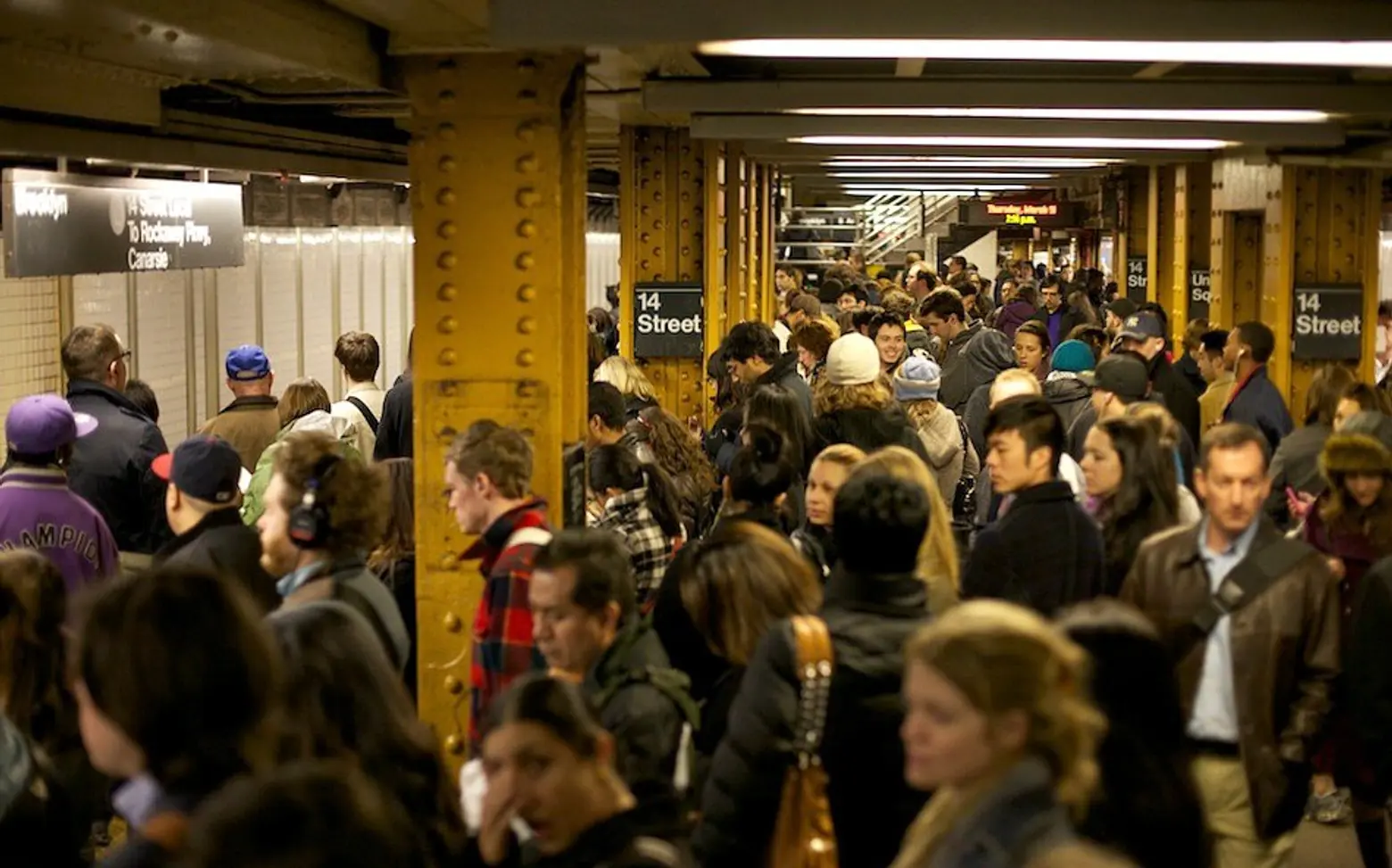 With each passing month of the partial government shutdown–currently in its third week–the Metropolitan Transportation Authority stands to lose $150 million per month in federal funds, Sen. Chuck Schumer said Sunday. Without funds from Washington, which are allocated for track repair work and construction projects, the MTA may have to cut back service or borrow money, if the shutdown continues. "They can last another four weeks, but after that, [the MTA has] got real trouble," Schumer said during a news conference, as the New York Post reported. "They may have to borrow which would increase their costs. They may have to cut back, which would be a very bad thing."
Even before the partial shutdown, the MTA said the agency is facing a budget gap of $991 million by 2022. In November, the transit agency announced two new options for fare and toll increases next year, as well as possible service cuts.
In addition to possibly creating more of a headache for straphangers, the shutdown is affecting thousands of federal employees in New York. According to Schumer, over 16,650 of 51,000 federal workers in the state "are out of work and not getting paid." Counting federal contract employees, that number grows to over 50,000 in the New York metropolitan area.
Members of Congress do not appear close to reaching a deal to end the shutdown, which has now tied for the third longest on record, as President Donald Trump refuses to back down from his request for a $5.6 billion border wall. Trump even told Schumer in a meeting on Friday that he is willing to keep the government partially closed for "months or even years" if he did not get the funding, the New York Times reported last week.
Other ways a prolonged shutdown affects New Yorkers? Taxpayers won't receive tax refunds and the 1.5 million NYC residents enrolled in the Supplemental Nutrition Assistance Program (SNAP) and the 400,000 families who use the Women, Infants, and Children supplemental nutrition program will not receive benefits.
And iconic monuments and parks in the state are temporarily closed, like the National Museum of the American Indian, the Cooper-Hewitt National Design Museum, Federal Hall, the African Burial Ground, and Hamilton Grange. The Statue of Liberty and Ellis Island will remain open, thanks to the $65,000 the state is paying per day.
To keep busy during the shutdown, the Brooklyn Public Library recommends picking up a good book to get you through this time. Their list of books includes shutdown-affected subjects like National Parks, the TSA, environmental protection, treasures of the Smithsonian museums, and more.
[Via NY Post]
RELATED: