GLUCK+'s Showstopping Facade on This Midtown Townhouse Hides a Space-Efficient Home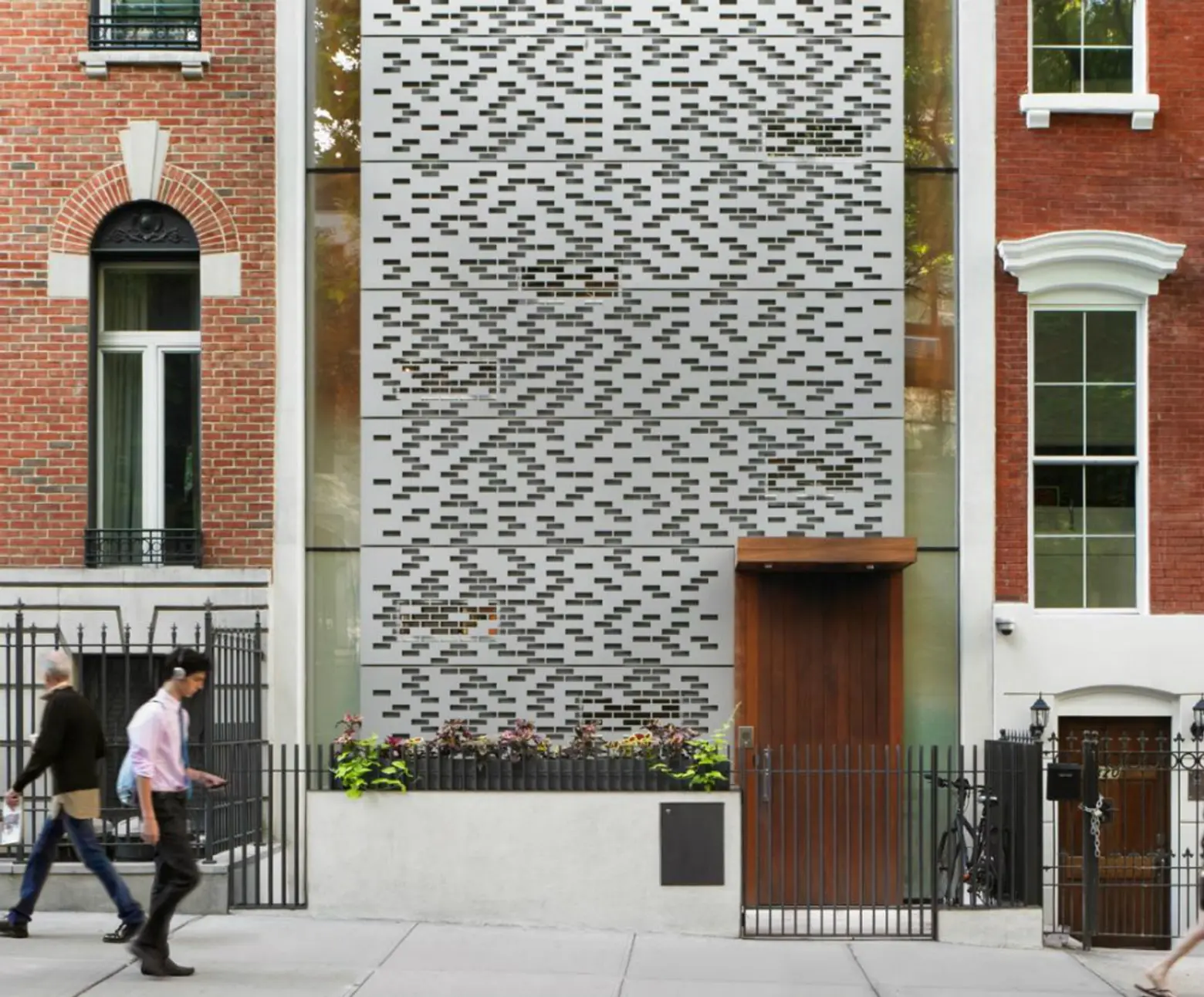 There's no doubt that the aluminium facade of this Midtown townhouse is a showstopper. Set between two traditional red brick homes on East 51st Street, the building's shiny, punctuated front is sure to get every passersby's attention. But it wasn't designed just to become talk of the town — it's also meant to give the owners some much-needed privacy.
When the architects at GLUCK+ were tasked with the job of reconfiguring the narrow space, their biggest move was shifting the elevator and staircase from the side of the house to the front. The change not only maximized the living space, but also made the elevator shaft and wraparound staircase the building's anchor.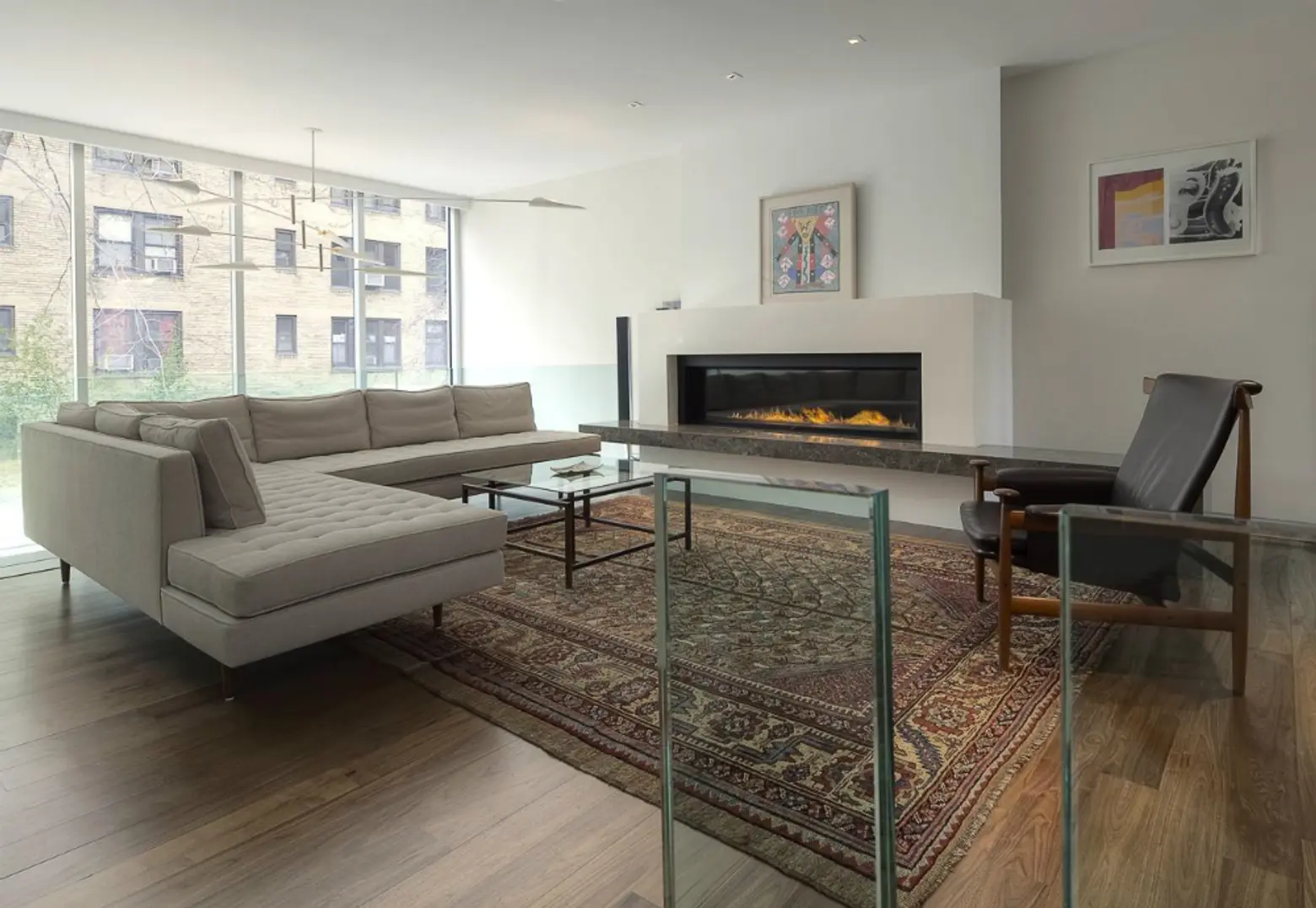 New rear and front facades were installed to give the space more light, but the owners didn't want to deal with the very typical New York problem of having every passing stranger look into their home. Instead of installing windows with curtains or massive shades, GLUCK+ came up with an ingenious solution: a custom aluminum rainscreen boasting brick-shaped holes that would let in sun, but also mimic the facades of neighboring buildings.
Behind the silver screen sits a four-story vertical library that acts as a buffer between the front of the building and the spiraling, glass-lined staircase. With dangling pendant lamps of all heights on one side, the area feels magnificent and grand, but modern at the same time.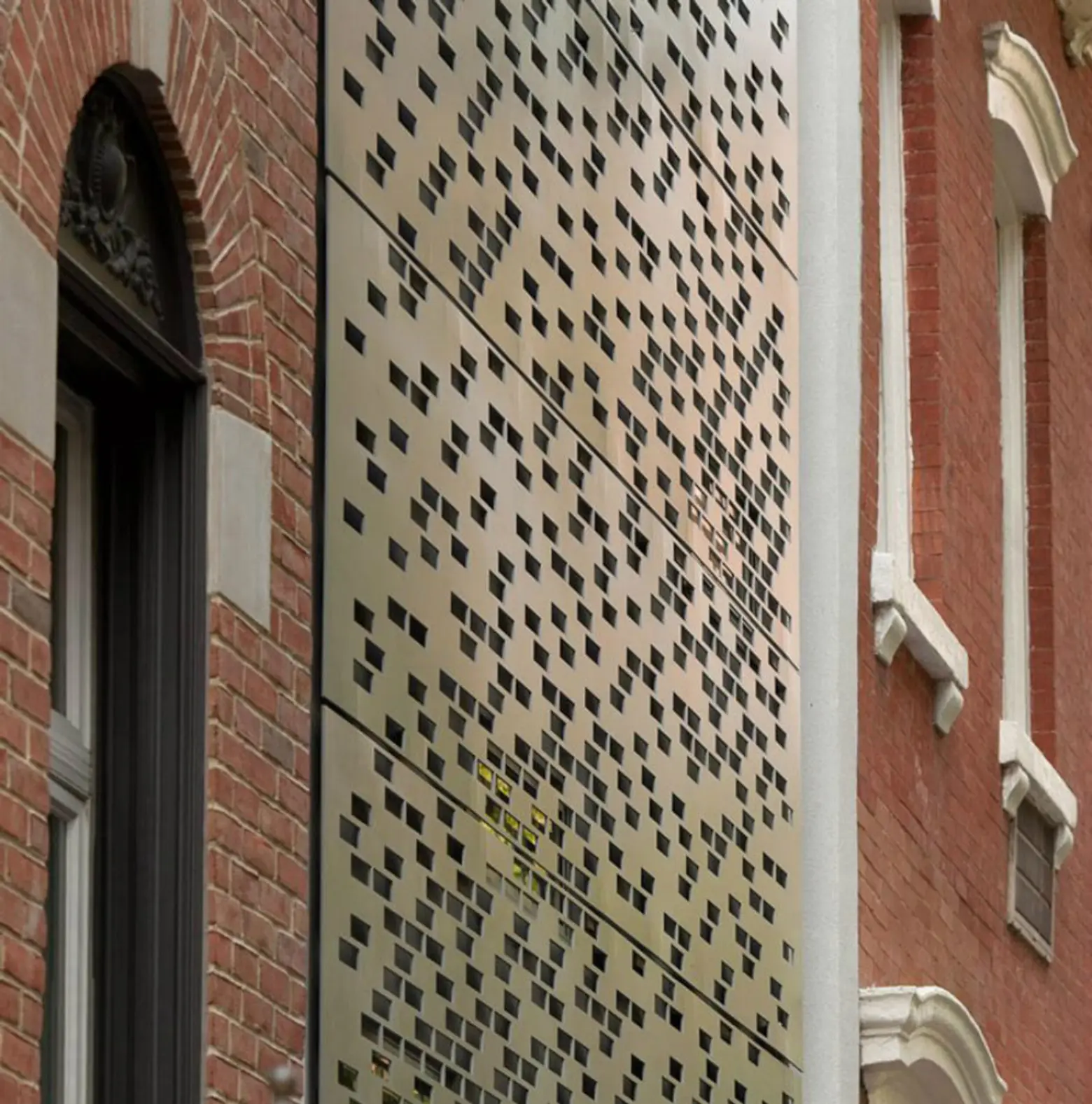 The slim rooms runs smoothly to the back, which looks and feels completely different from the front. The rear "wall" is made from glass and opens into a lovely ground-floor garden. With a bit of innovative design work and unique materials, GLUCK+ was able to transform a tight-fitting New York townhouse into a flowing, comfortable residence.
Get more design inspiration from GLUCK+ here.
Images courtesy of GLUCK+