Furnished Nolita Loft in Moby's Former Building Will Cost You $12,500 a Month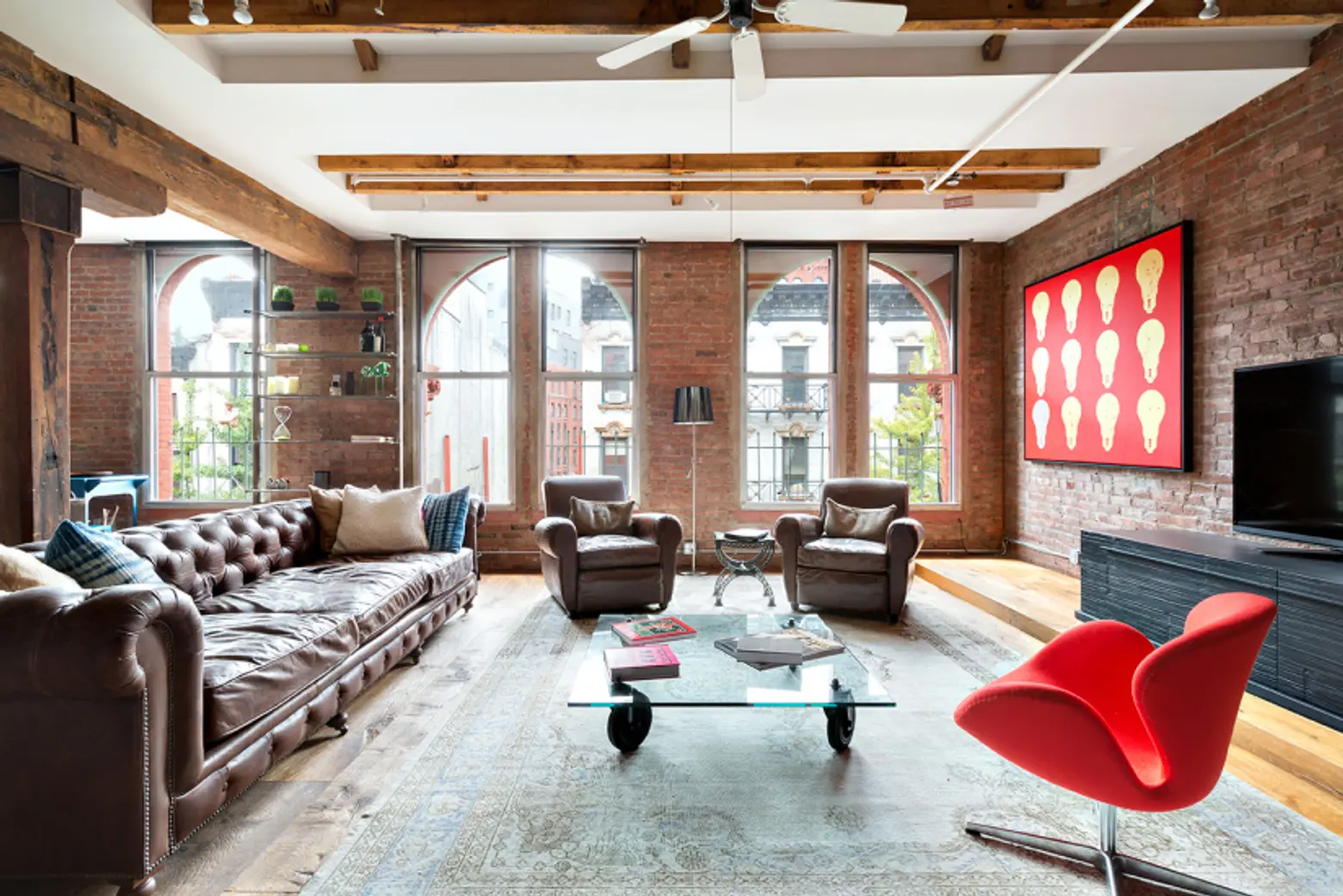 262 Mott Street is a Nolita condo building that was formerly an 1850s armory. More recently, the building has gained notoriety for its creative loft spaces, with an apartment featuring moveable bookshelf walls and another with translucent partitions. Moby once owned one such space in the building, which he bought in 1996 for $215,750 and then sold for around $2 million last year.
This apartment, a two bedroom, feels much more like a loft than Moby's modern pad, with wood beams galore and a nice open "great room." It's being offered as a six-month furnished rental for the not-so-low rent of $12,500 a month. Nobody said living in such a famously creative building–with some awesome furniture to boot–would come cheap.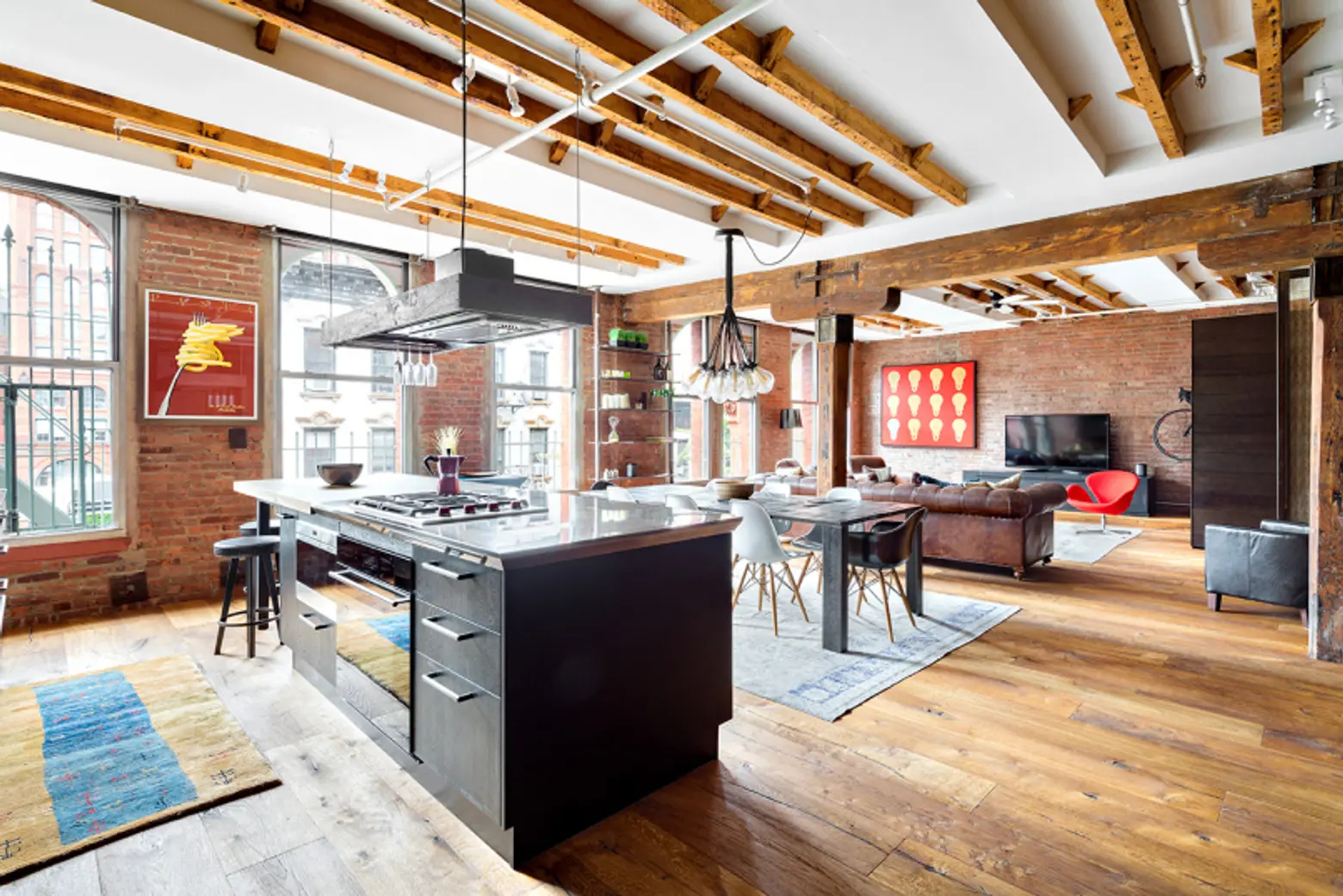 According to the listing, the space has been recently and thoroughly renovated. The result? A massive living and dining room with wide-plank Italian oak flooring, exposed brick and exposed ceiling beams. All of that certainly looks good with nine large windows dominating the walls.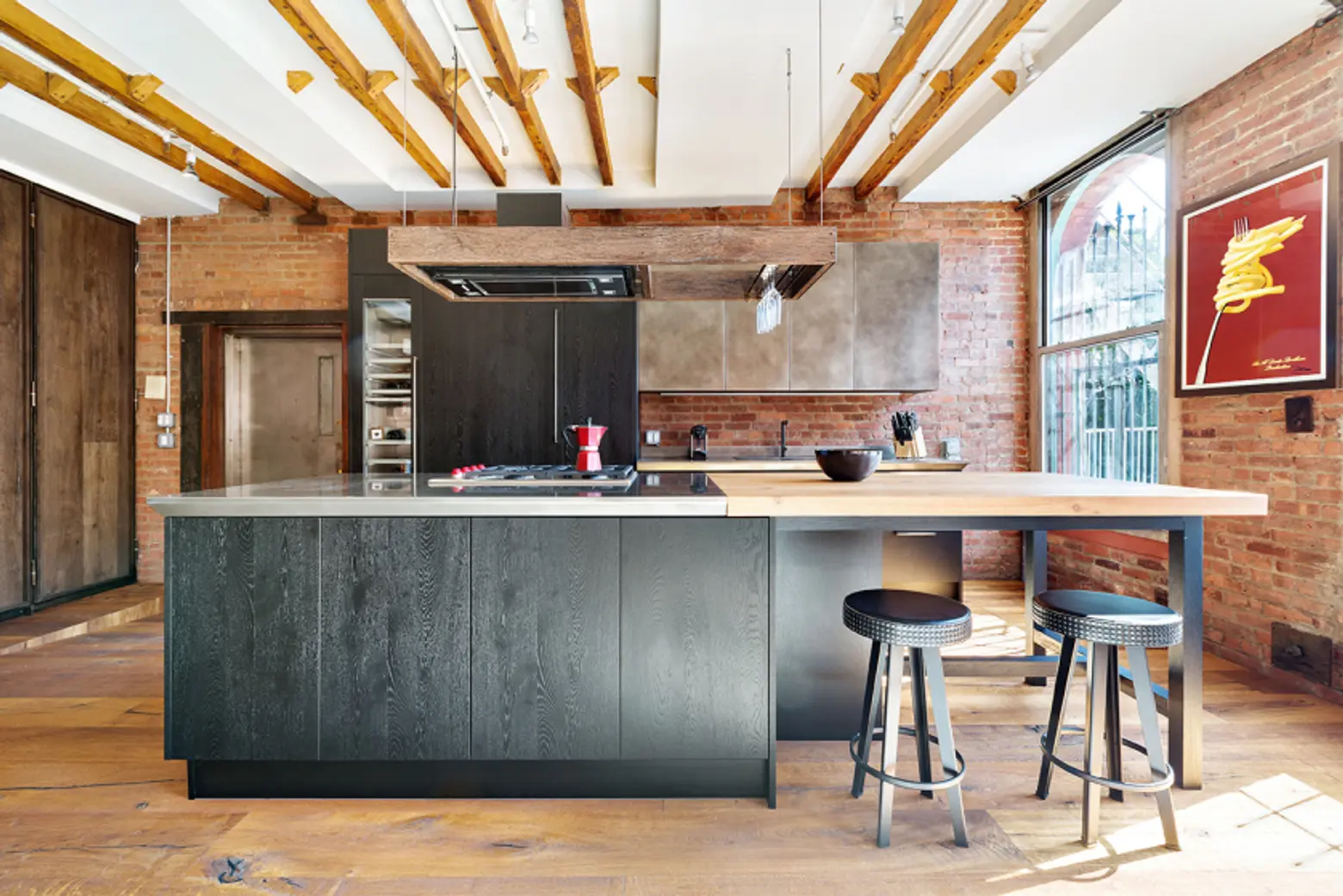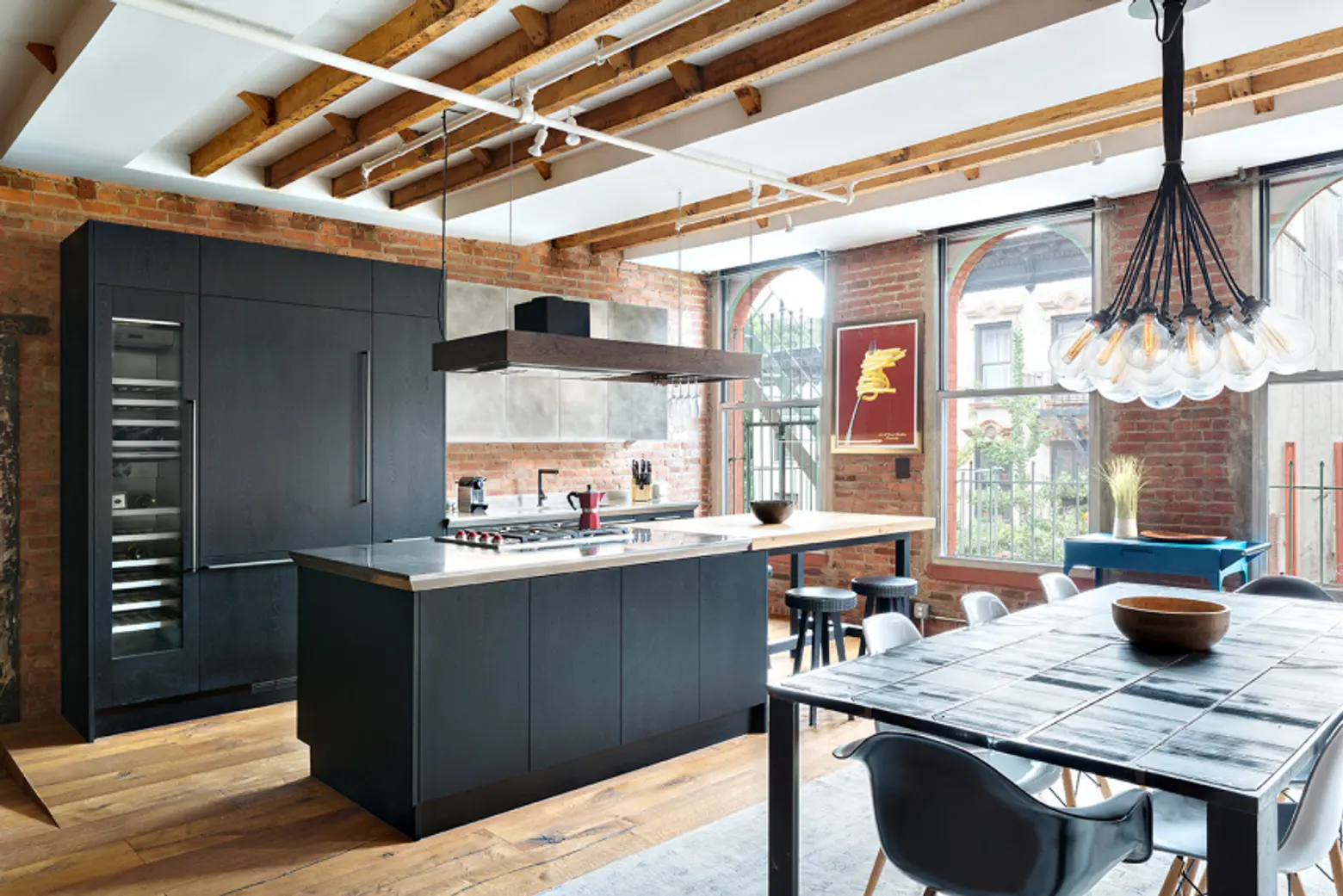 The open kitchen's got Gaggenau appliances (a high-end brand from Germany), steel countertops and a double wine fridge. The center island has a dedicated cooking area before it extends into a wooden breakfast bar. It's a nice, smart detail, paired well with the modern chandelier hanging over the nearby dining room table.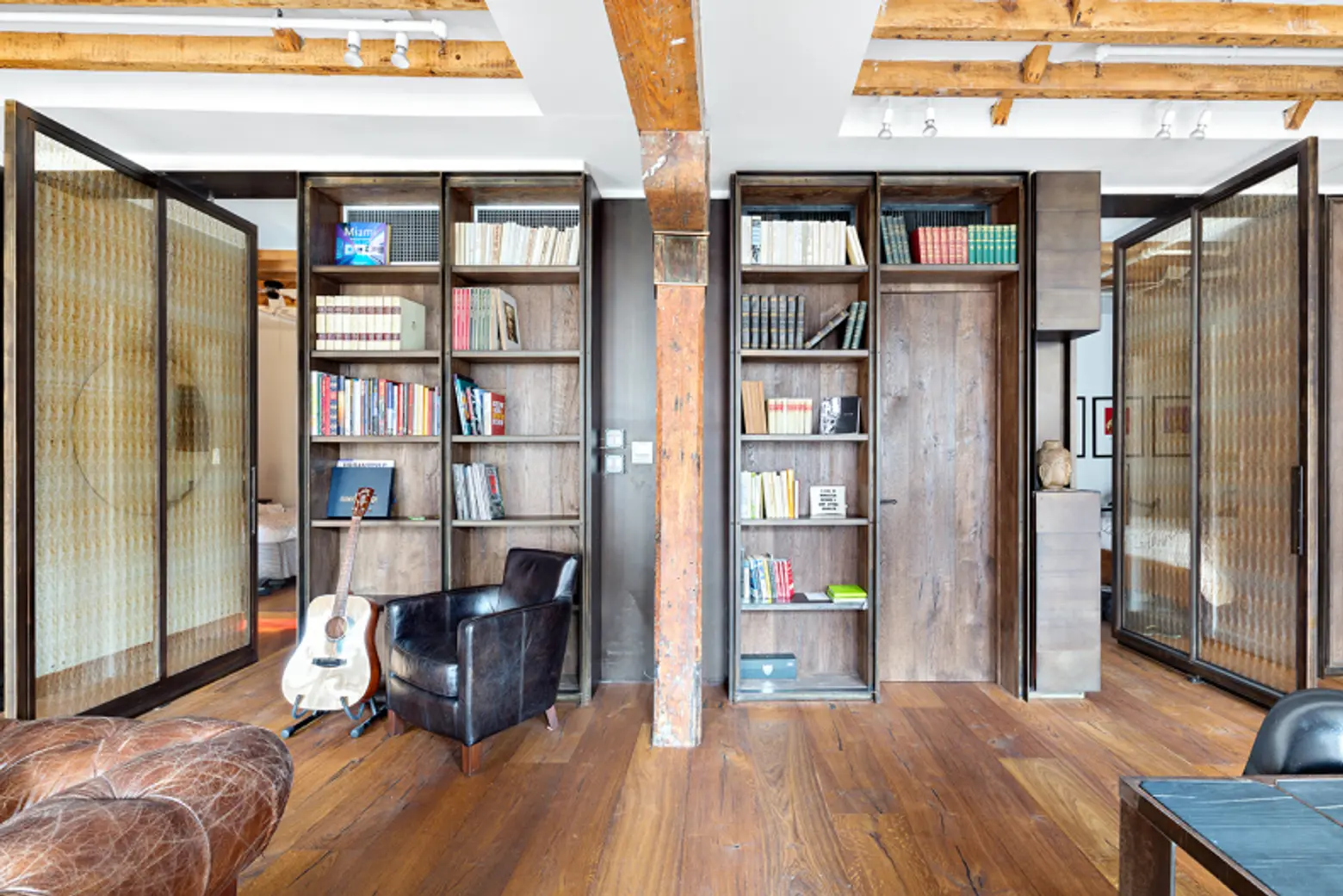 Good thing this apartment is so well-designed, given that it's coming furnished. The listing brags that the furniture and artwork has been "meticulously curated" to include both modern and vintage details. We think they did a good job…the place feels impressive but not too stuffy.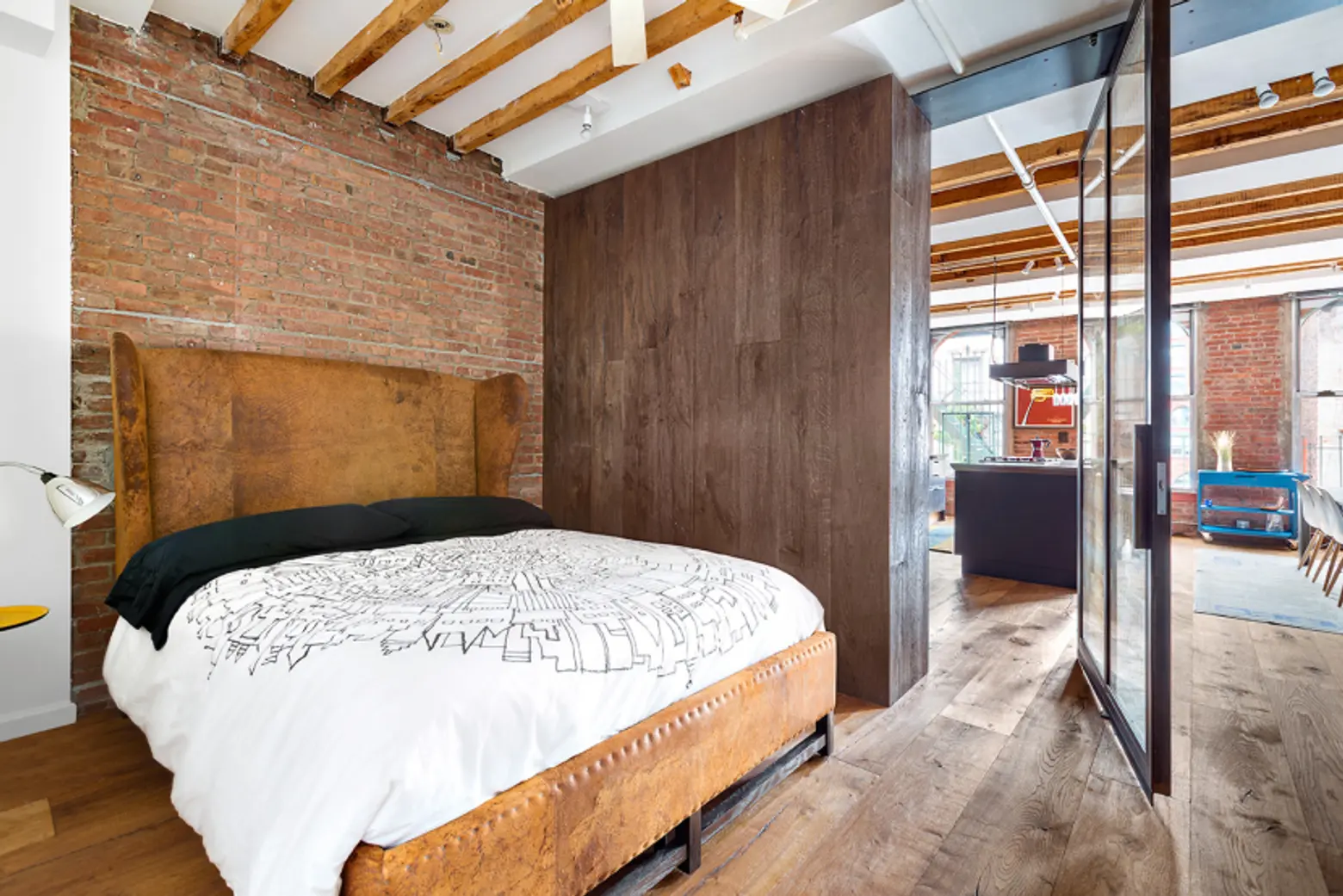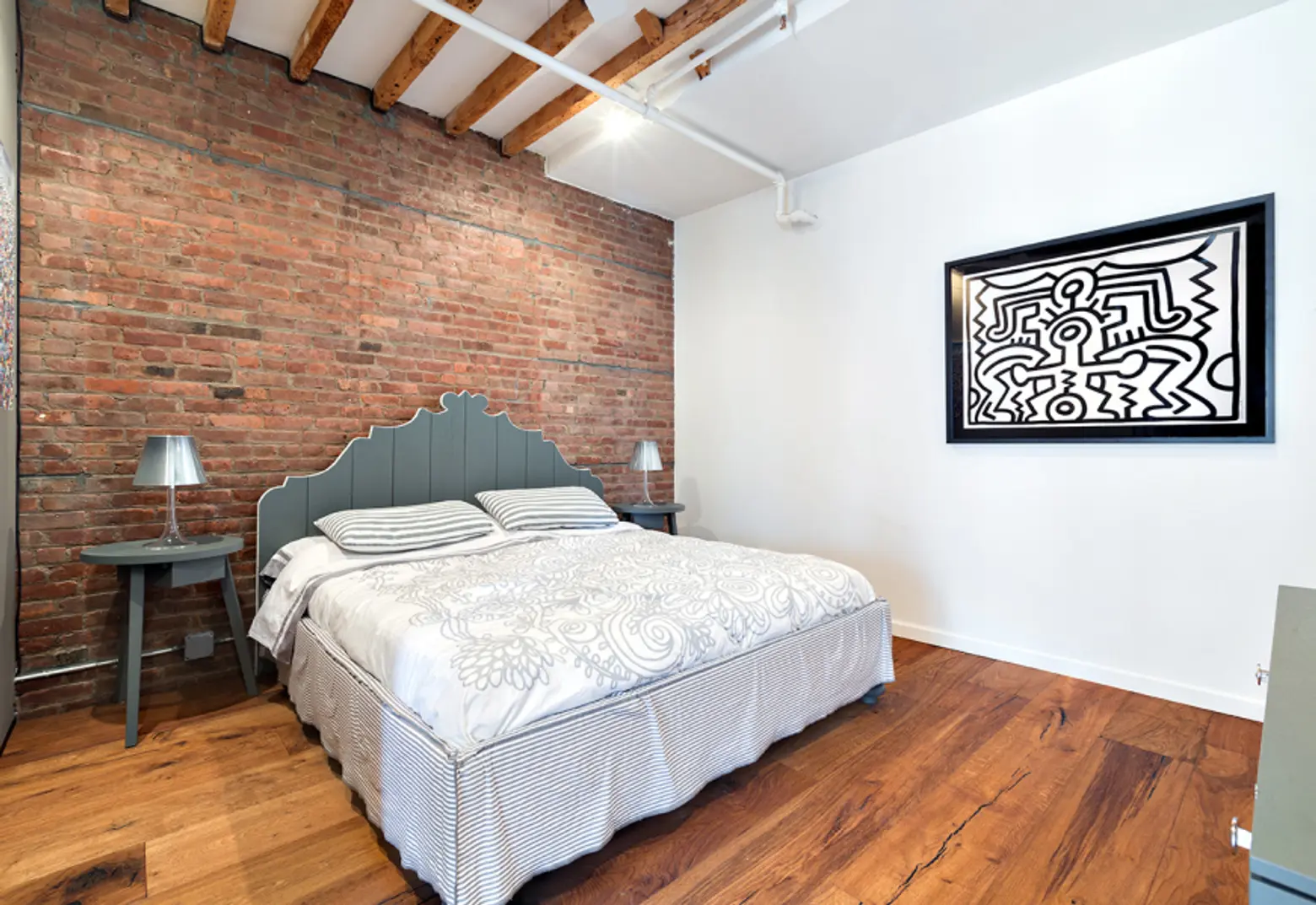 Both bedrooms are partitioned by steel and wood bookshelf walls custom made in Italy. The massive glass doors separating the bedrooms from the living room are definitely a unique touch.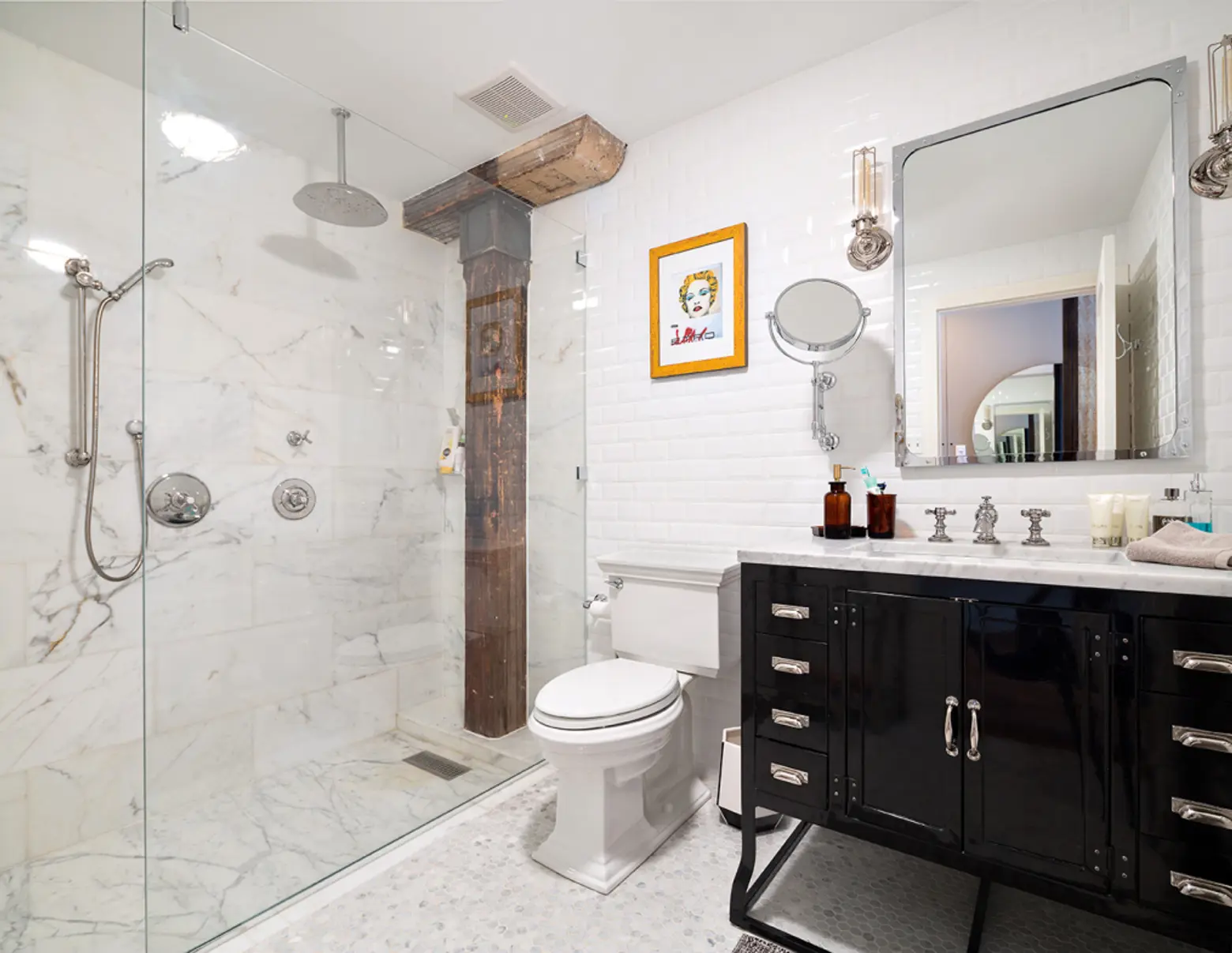 The bathroom was recently updated with white marble and subway tiles. Do you want to know the one way you can tell someone is dedicated to the loft aesthetic? A preserved wooden beam in the shower! We like, and guess Moby would approve too.
[Listing: 262 Mott Street by the Halpern Team for Compass]
RELATED:
Photos courtesy of Compass