For $7M, a centuries-old Soho townhouse with intact original details and private outdoor spaces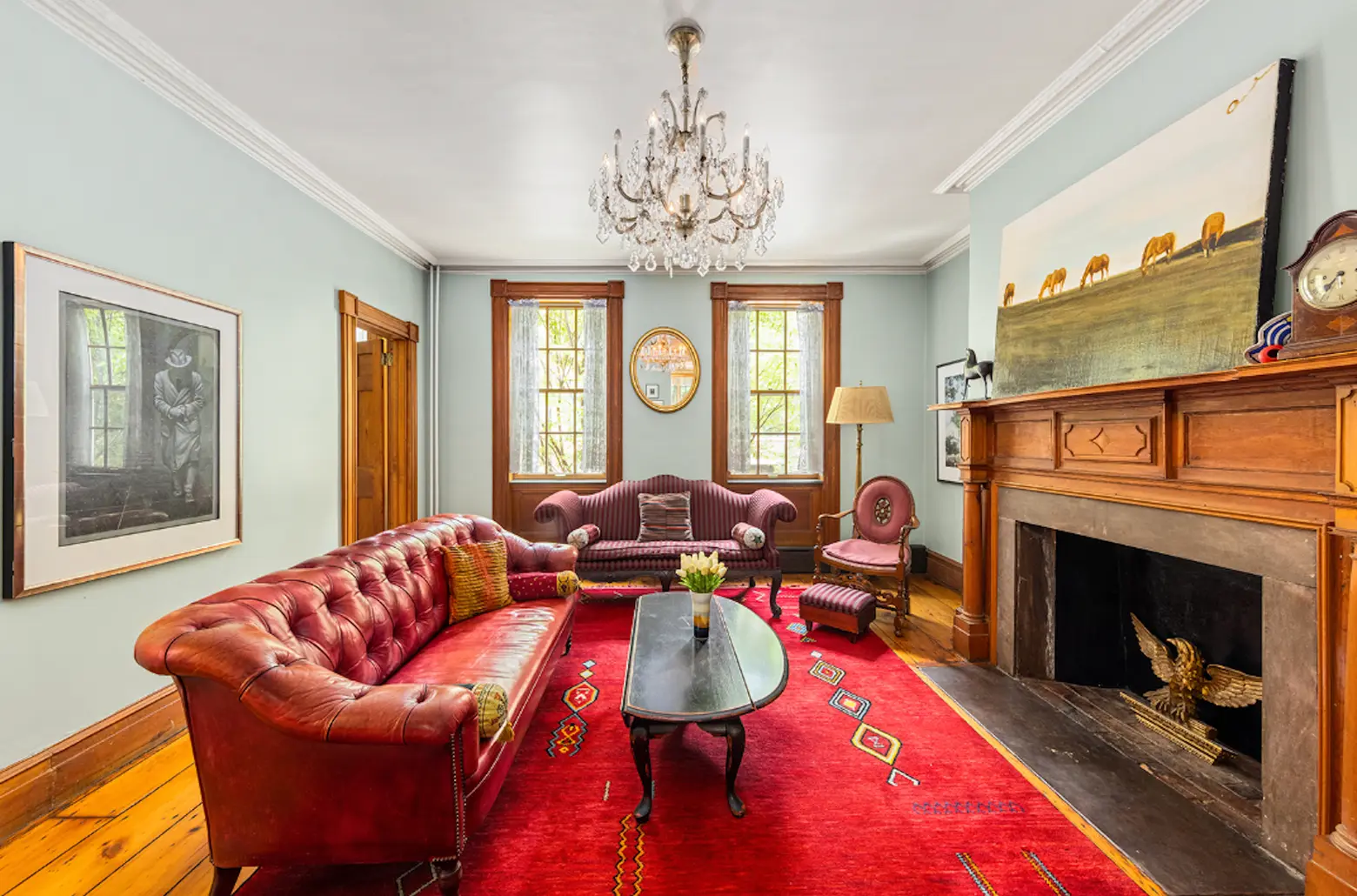 In the midst of Soho's industrial-era lofts and their modern-era lookalikes, the landmarked brick townhouse at 83 Sullivan Street is a rare representation of 19th-century charm. Built on what was formerly Dutch colonial farmland and later part of a parcel of land owned by Aaron Burr, this 3,590-square-foot townhouse has retained its original moldings and doors. In addition to two interior units, this historic property features three separate private outdoor spaces.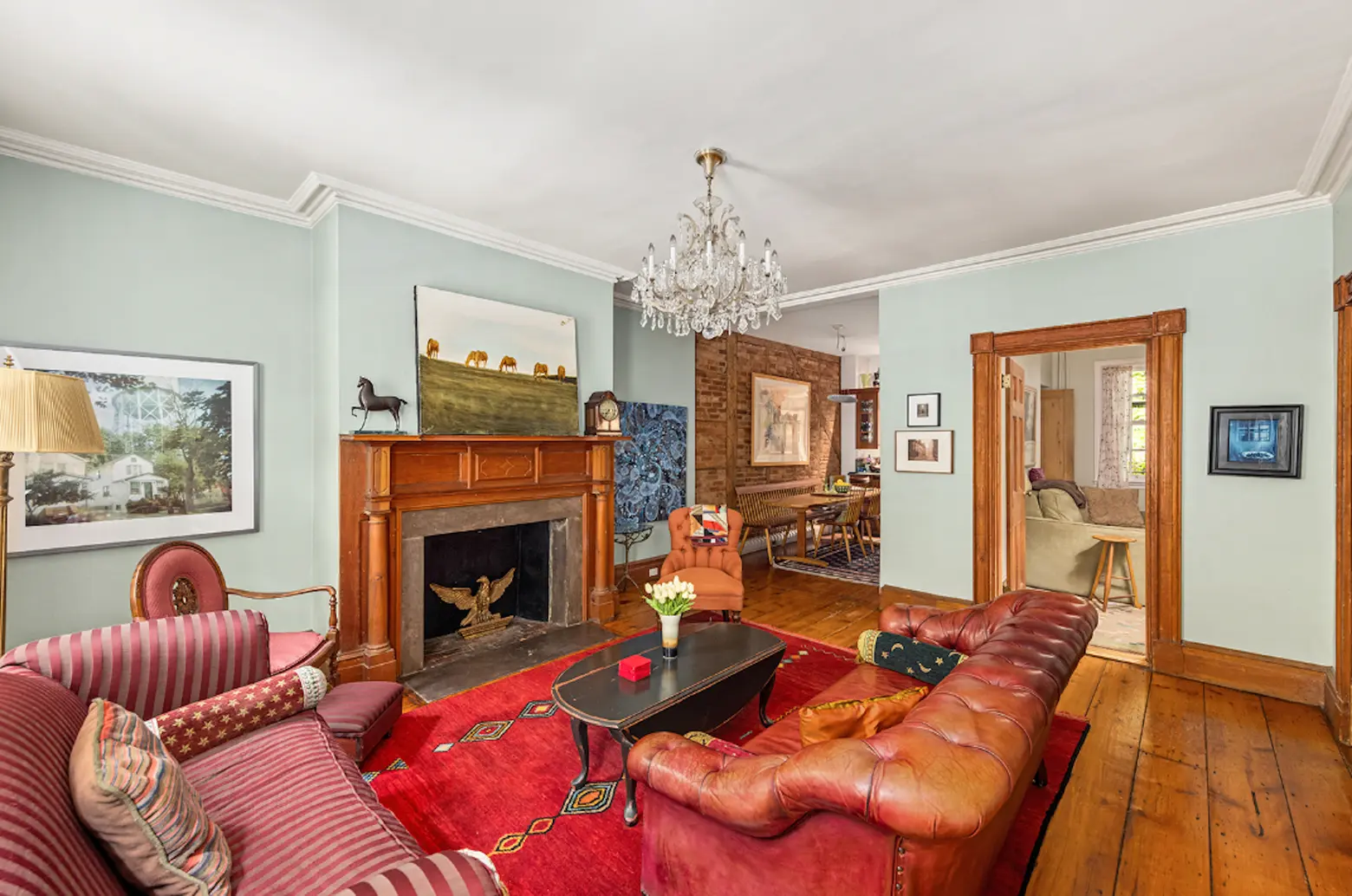 Built in 1819, the 25-foot-wide three-floor home is divided into a lower unit and an upper duplex. The upper unit has high ceilings, wide-plank oak floors, and several fireplaces. On the lower level, gathering spaces include a large living room framed by decorative molding.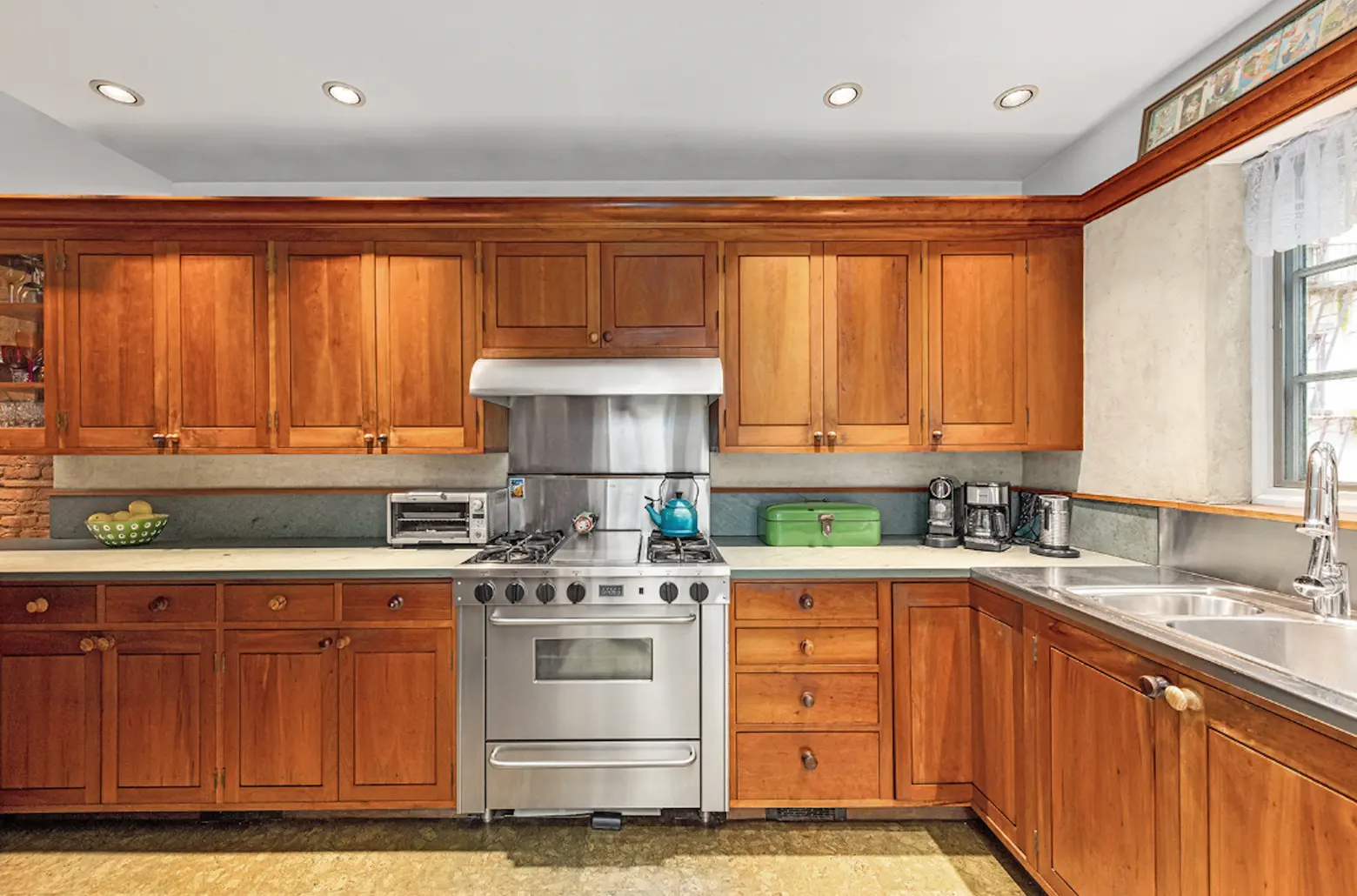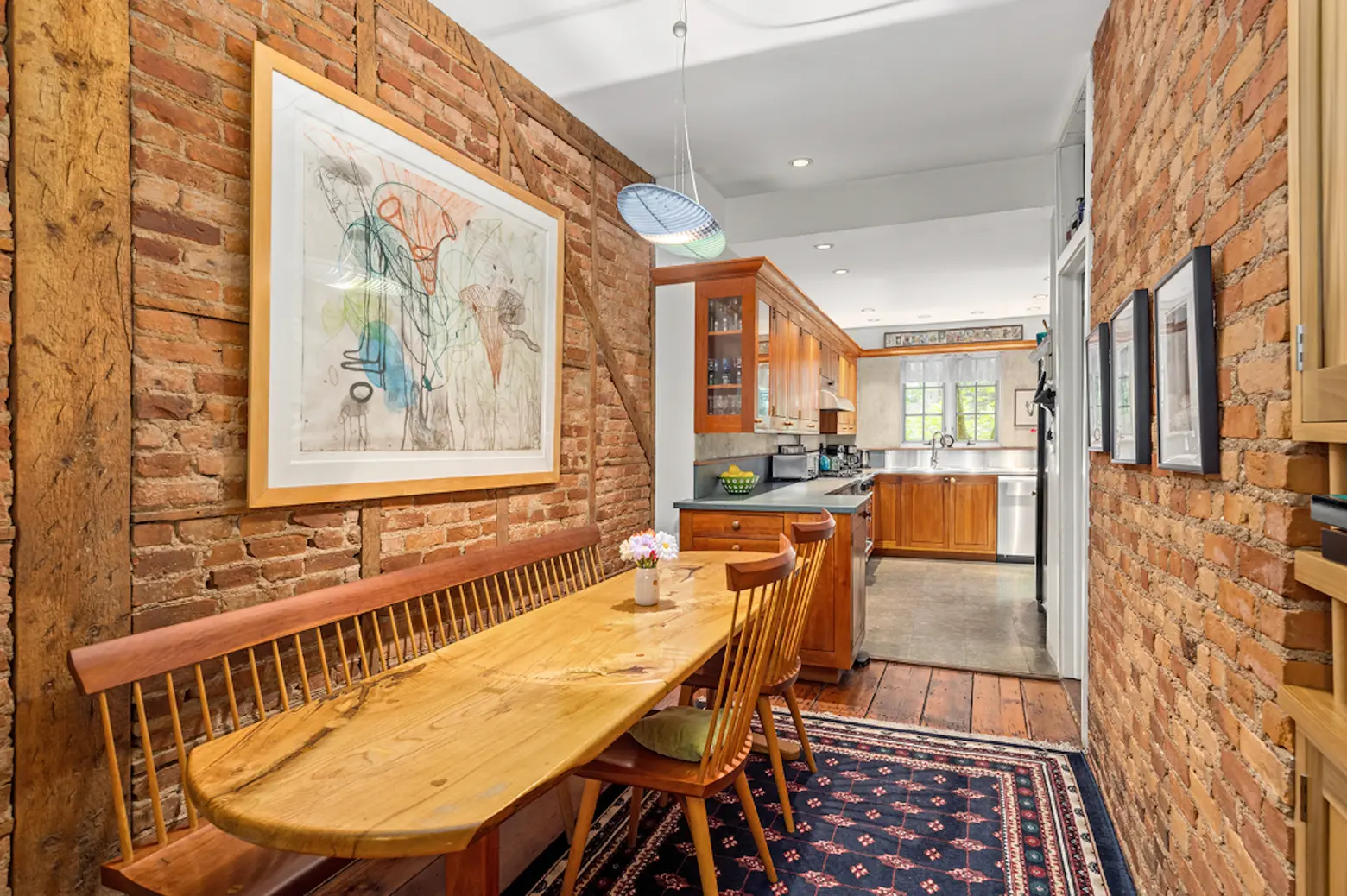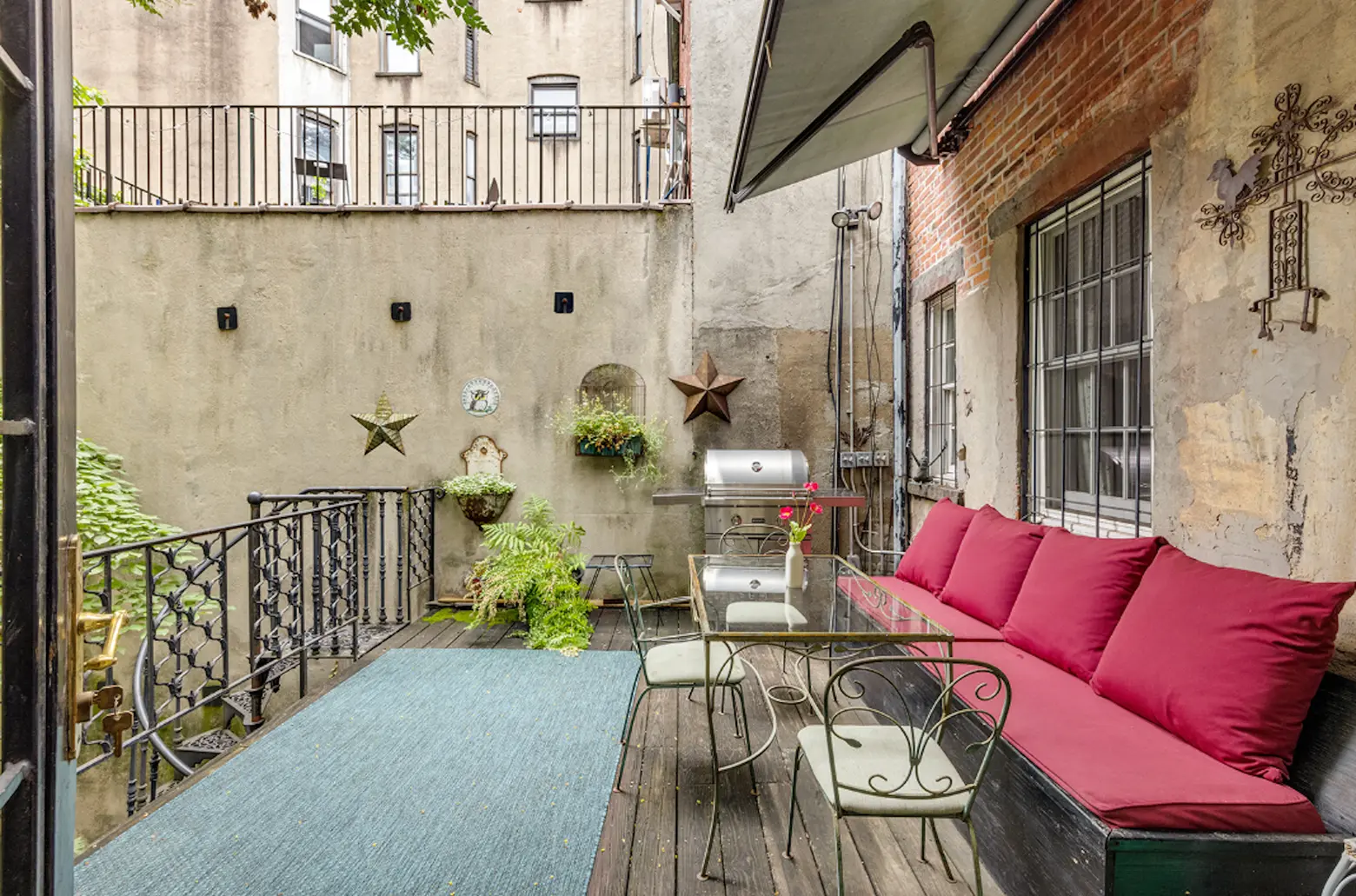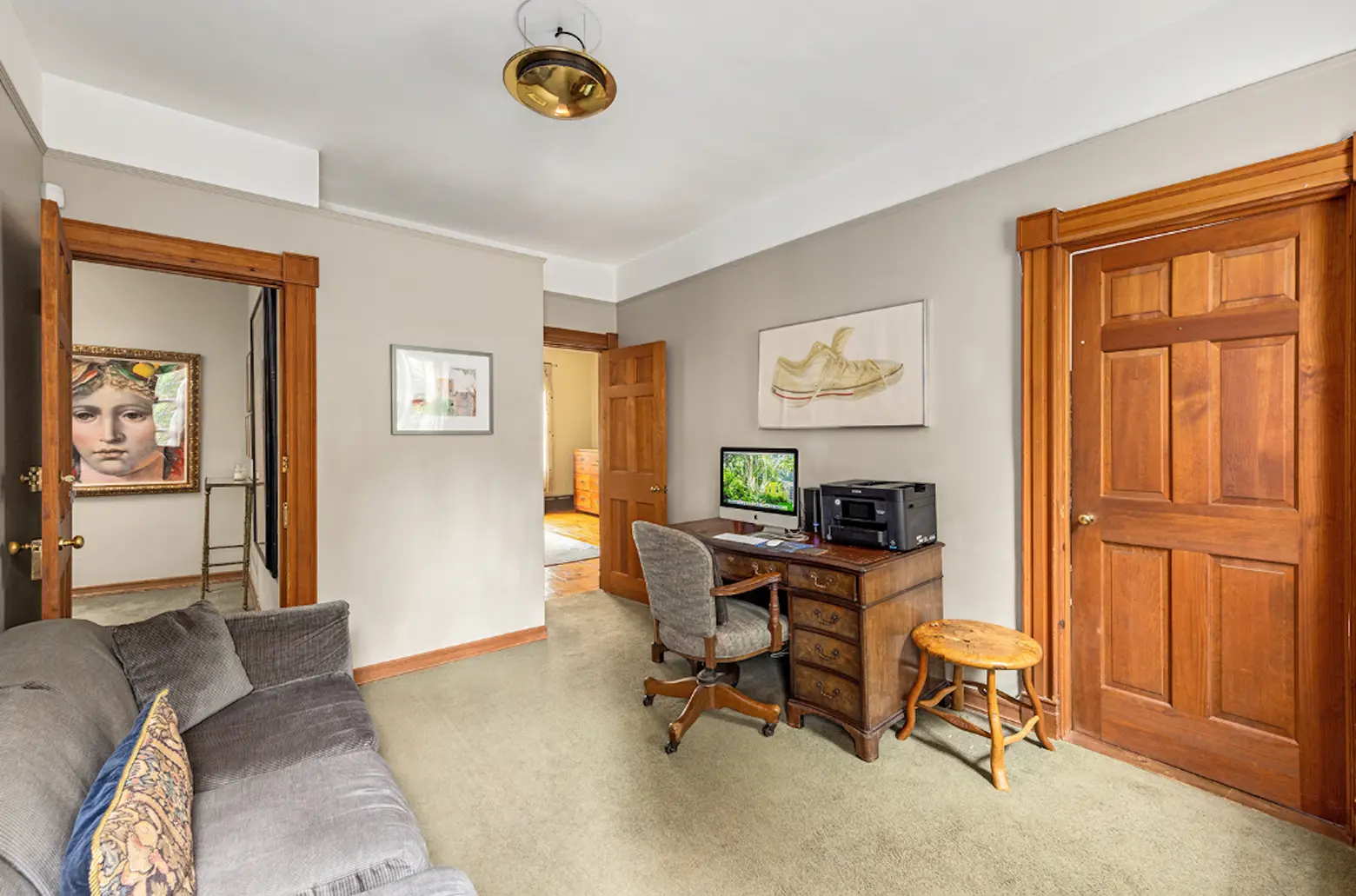 A windowed kitchen has been updated with top-grade appliances, and warm wood cabinets are timeless. A dining nook has exposed brick walls. At the back of this floor is a deck overlooking the home's backyard. Also on this floor are a bedroom/den and a small office.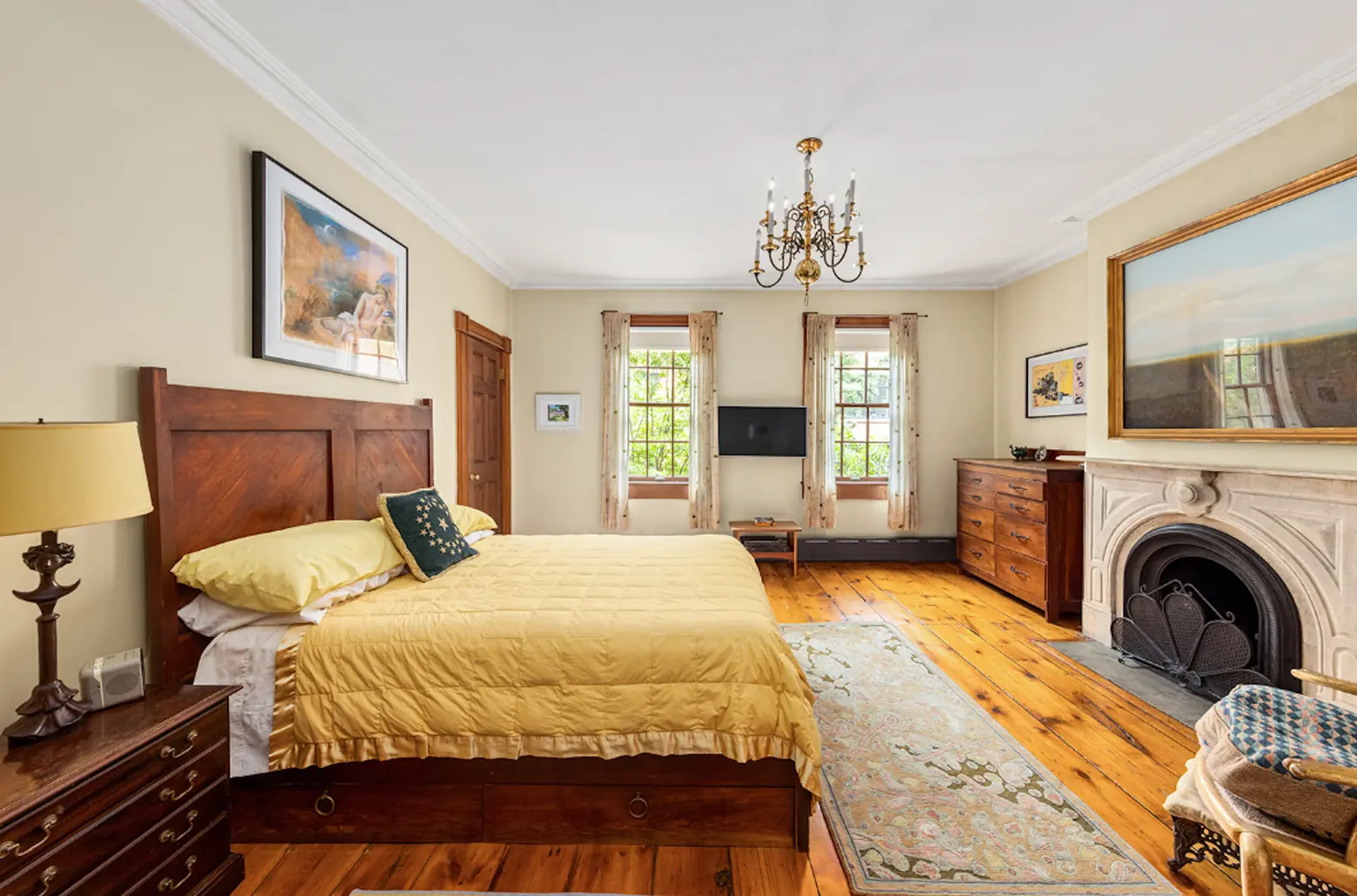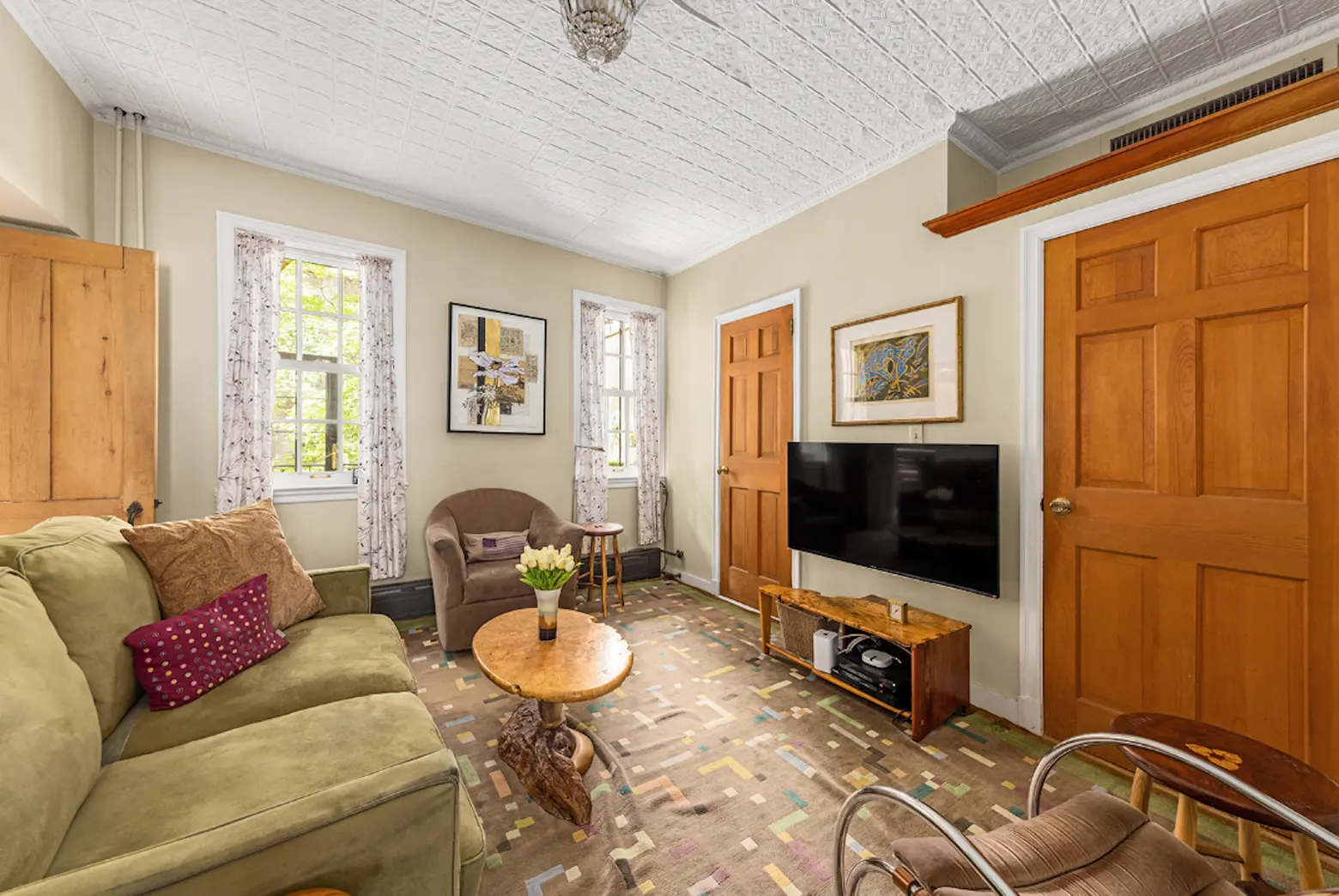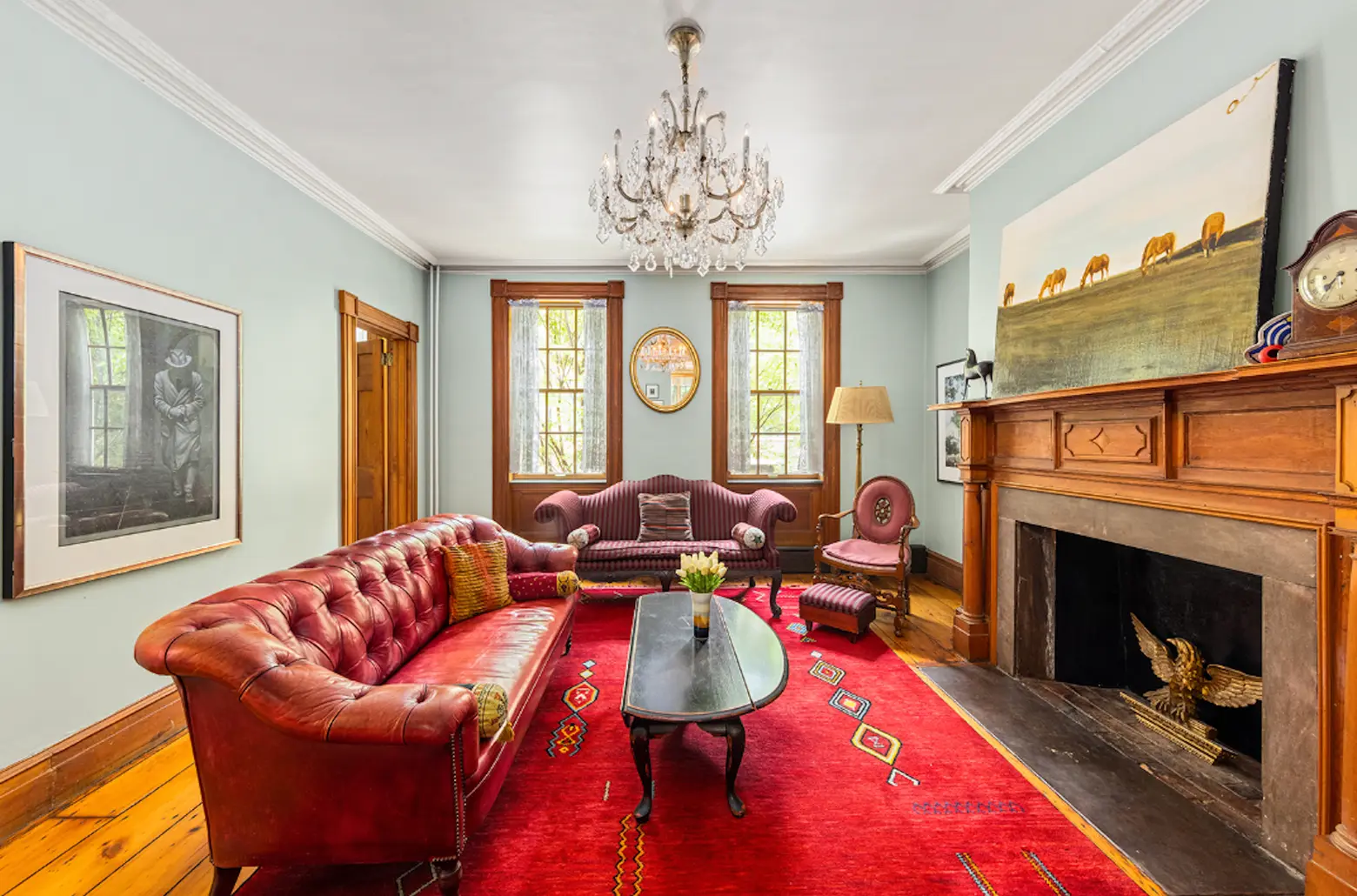 On the top floor are two more bedrooms and a den. Fireplaces, wide-plank floors, and details like tin ceilings give each room its own character while conveying an unmistakable historic feeling.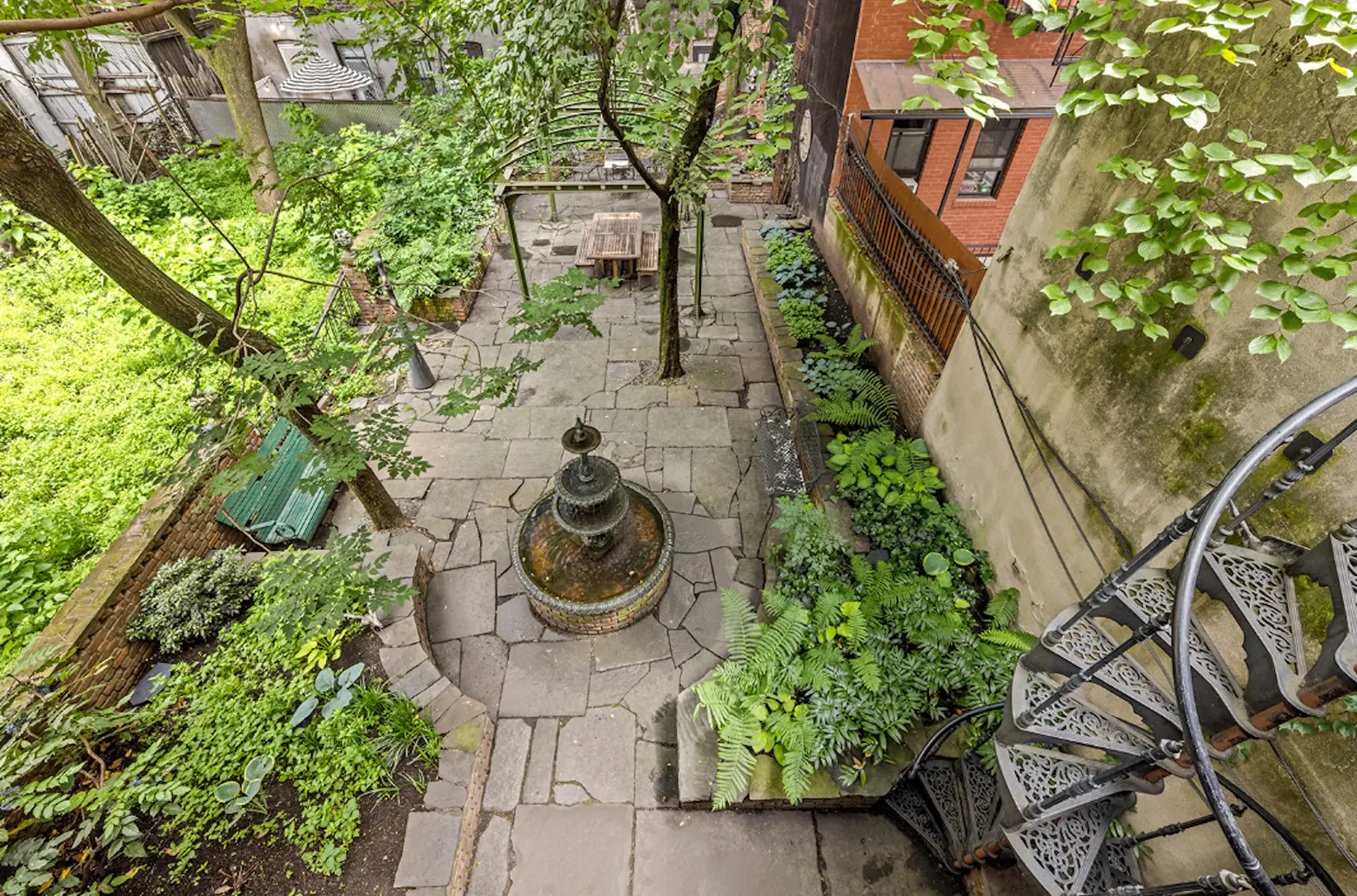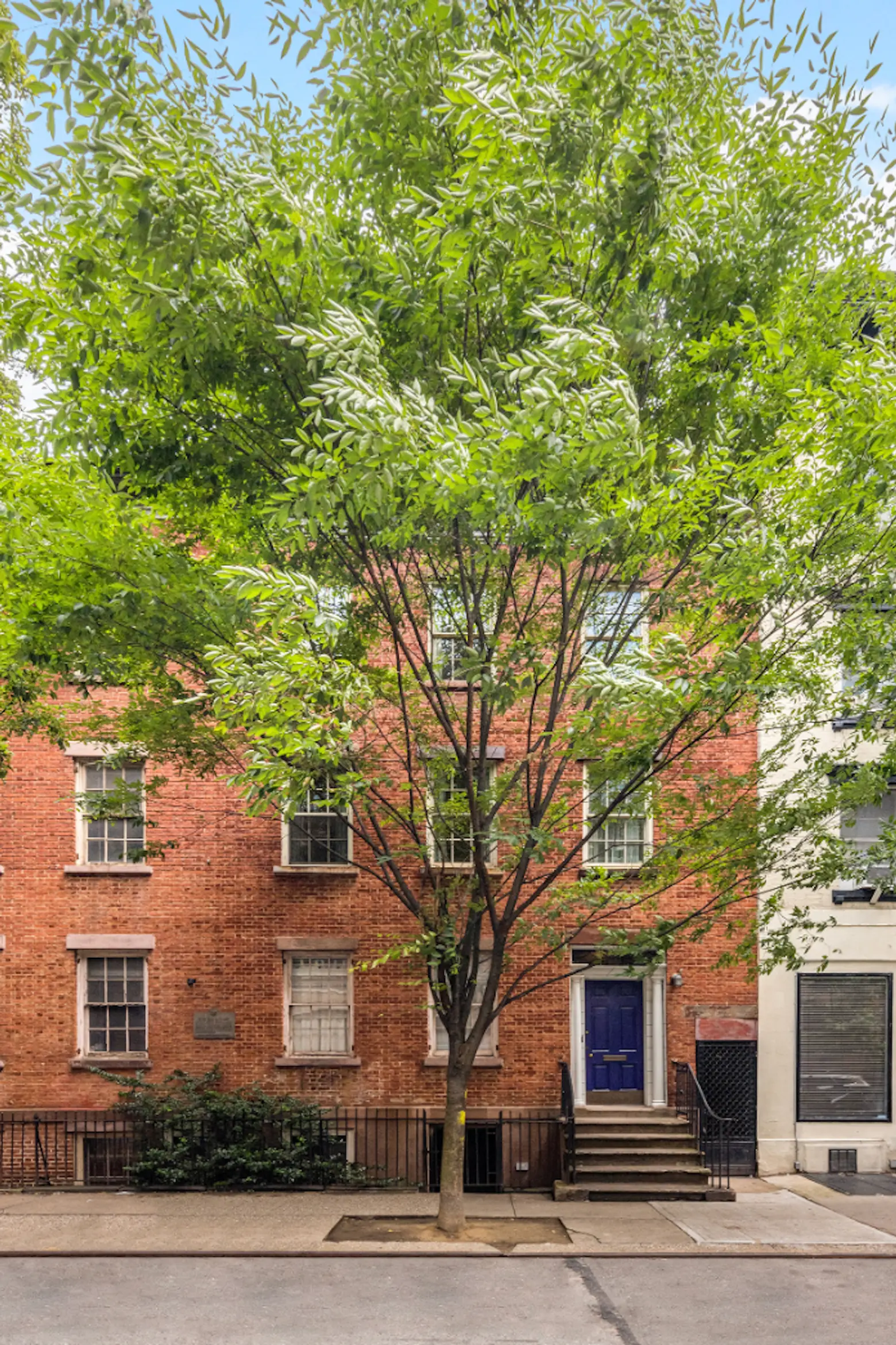 Behind the townhouse is a private 65-foot deep backyard, paved with stone and featuring a fountain and plantings. The home's brick facade–punctuated with a midnight-blue front door–looks like it could withstand another few centuries at least.
Aaron Burr acquired the land in 1791 and sold this lot to Anthony Bowrosan in 1802. Five years later, Bowrosan sold the lot to a carpenter, David Mulford. The brick-clad home at number 83 would not be built until nine years later.
[Listing Details: At CORE by Emily Beare]
RELATED:
Photos courtesy of CORE