For $435K, a newly renovated Gramercy studio full of pre-war details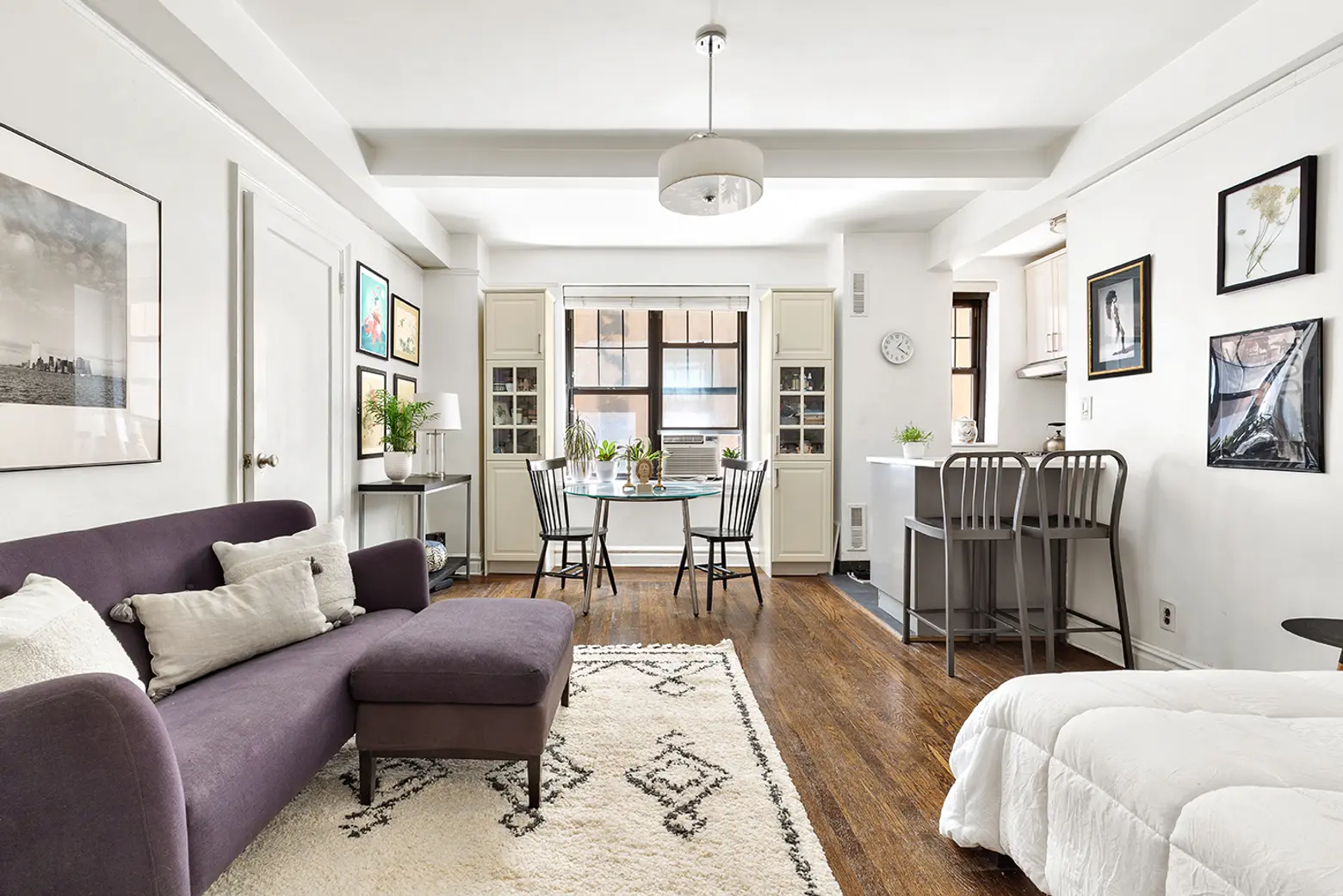 Listing photos by Hayley Ellen Day at DDReps
This roughly 350-square-foot Gramercy studio was recently renovated to include a brand new kitchen and bathroom. But the renovation didn't take away from all the lovely pre-war details, such as an arched entryway, moldings, and hardwood floors. Located at 200 East 16th Street, the co-op is asking $435,000.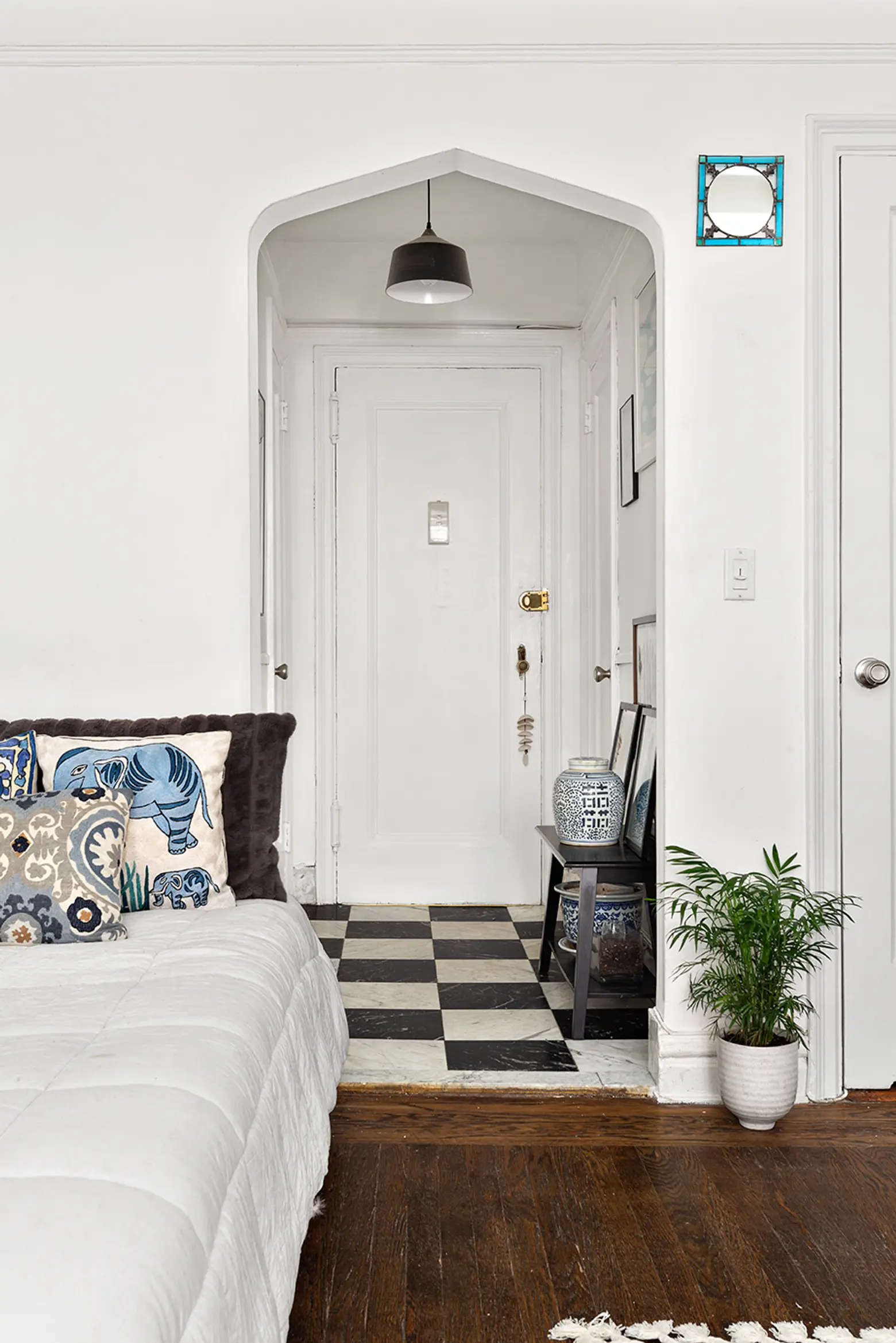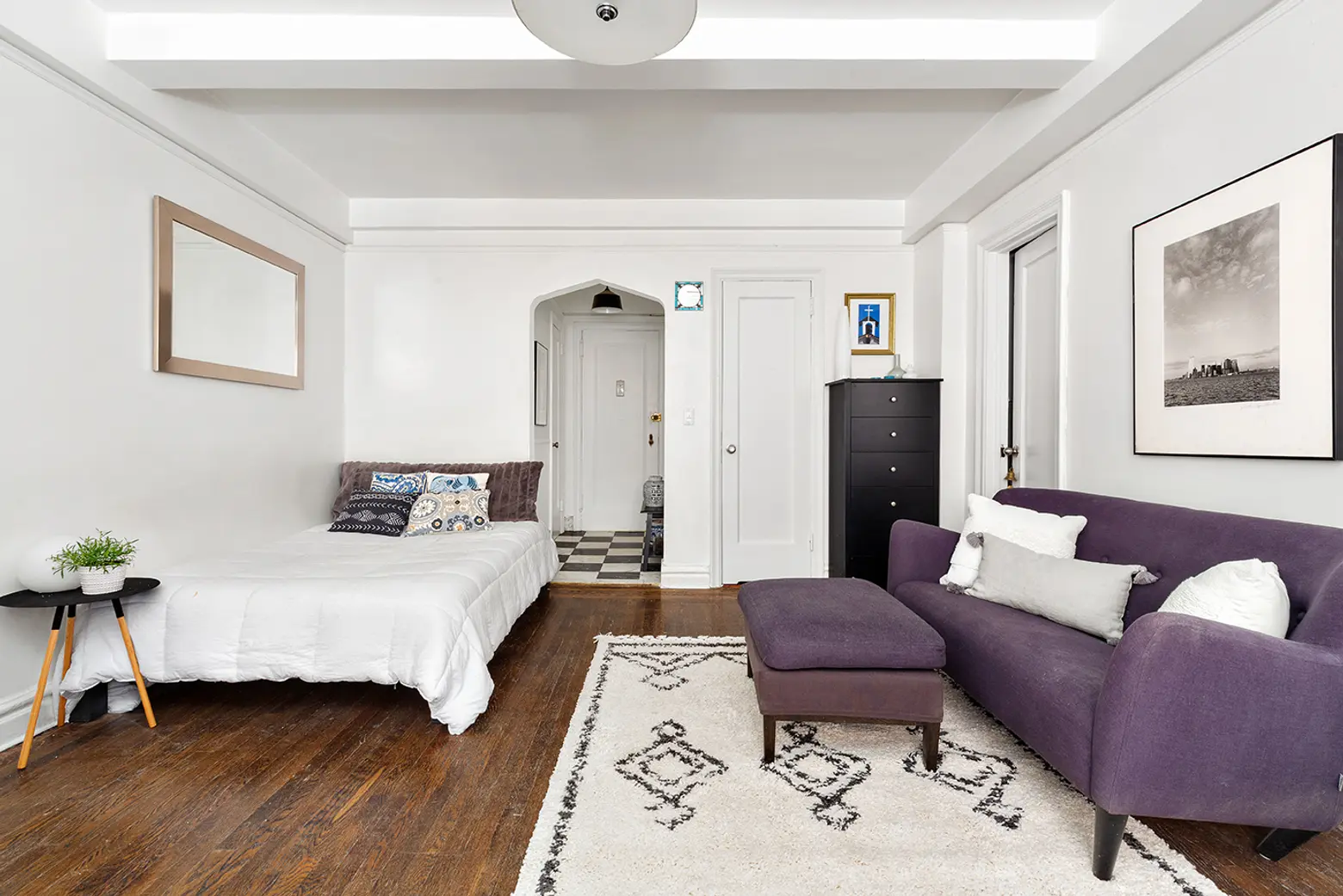 The foyer is completely charming, with a framed archway and classic black-and-white checkered marble tiles. There are two closets off the foyer, as well as an additional one outside the bathroom and a walk-in closet off the living room. Two additional built-ins frame the east-facing window.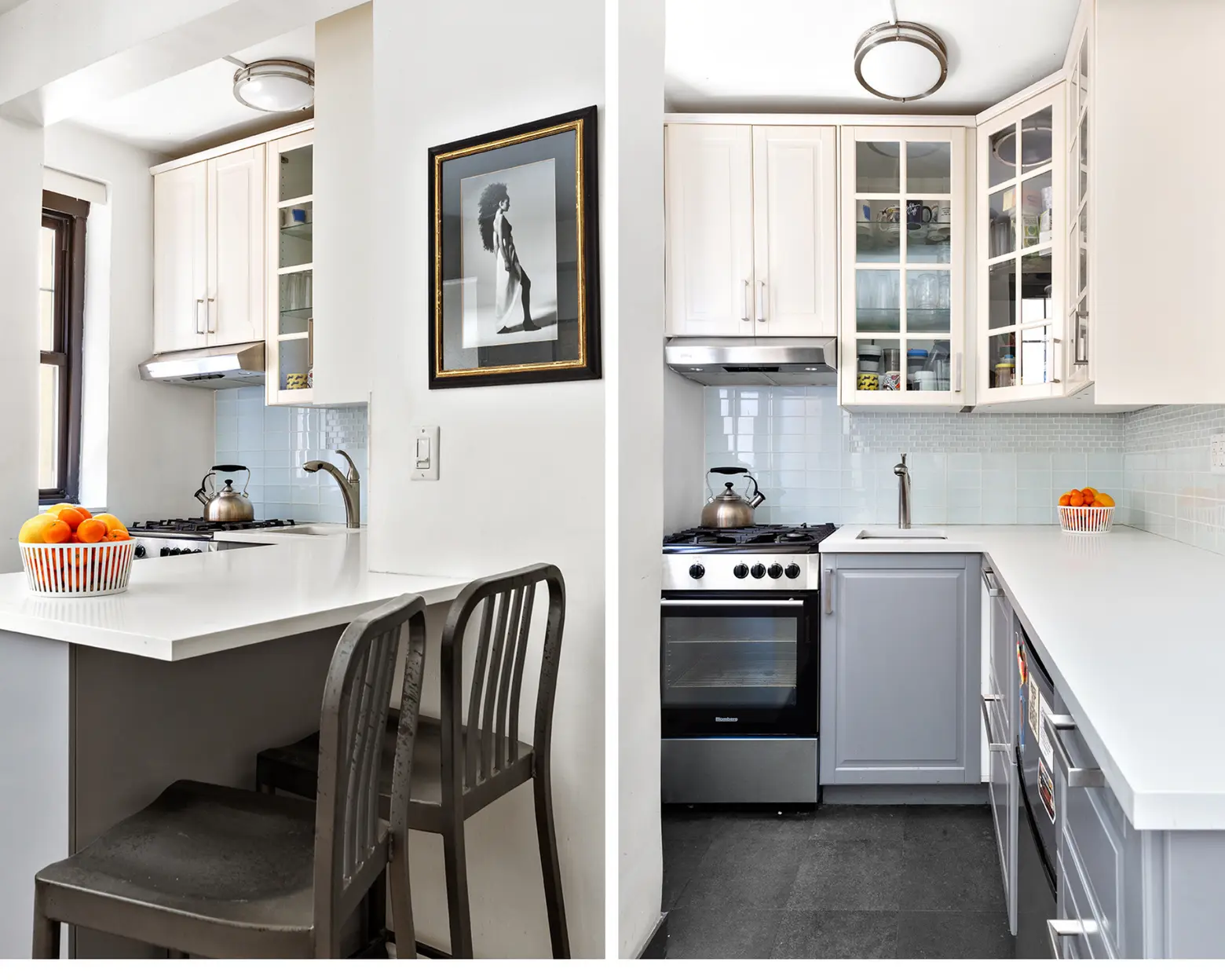 The kitchen features a breakfast bar with room for two stools, stainless steel appliances, and sleek grey and white cabinetry.
The 20-story building is located at the corner of Third Avenue and has a total of 194 units. It's just down the block from the charming Stuyvesant Square Park, and Union Square is only a few blocks away. Electric, gas, and water are included in the maintenance fee.
[Listing details: 200 East 16th Street, 3C at CityRealty]
[At Compass by Alex Rhea, Terence Rhea, and Christian Schaefers]
RELATED:
Listing photos by Hayley Ellen Day at DDReps