For $2.75M, this dreamy Village duplex is the next best thing to a private townhouse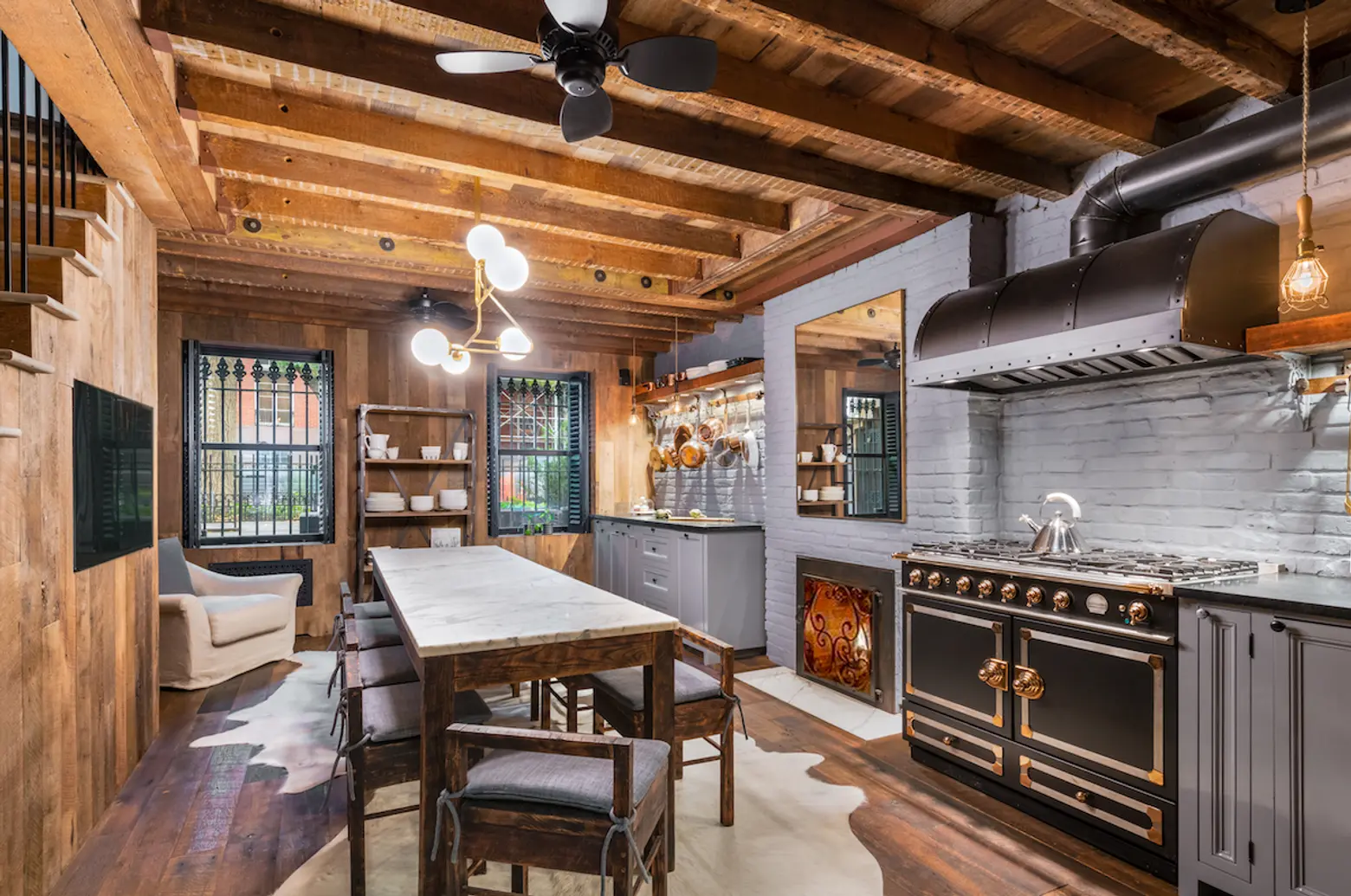 Photo credit: Matt Vacca for Douglas Kampsen, Compass
It's easy to forget that this gorgeous duplex at 136 West 13th Street isn't an entire townhouse. Located on the kind of Village block that inspires envy in even the most jaded passerby, it has all of the best bits within its two gracious floors. With historic charm in full effect and a stylish, sophisticated renovation adding custom design, the two-story, one-bedroom co-op is asking $2.75 million.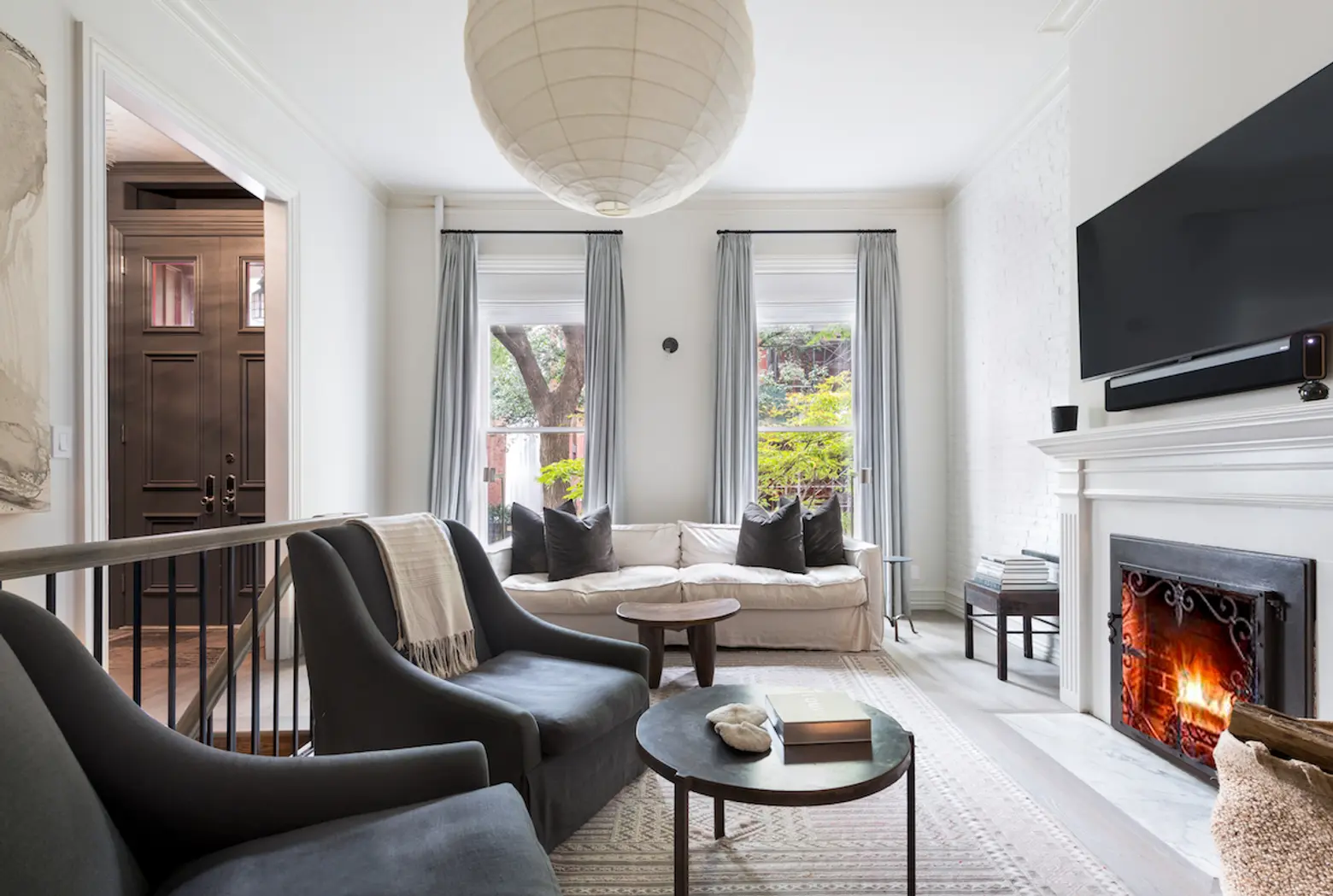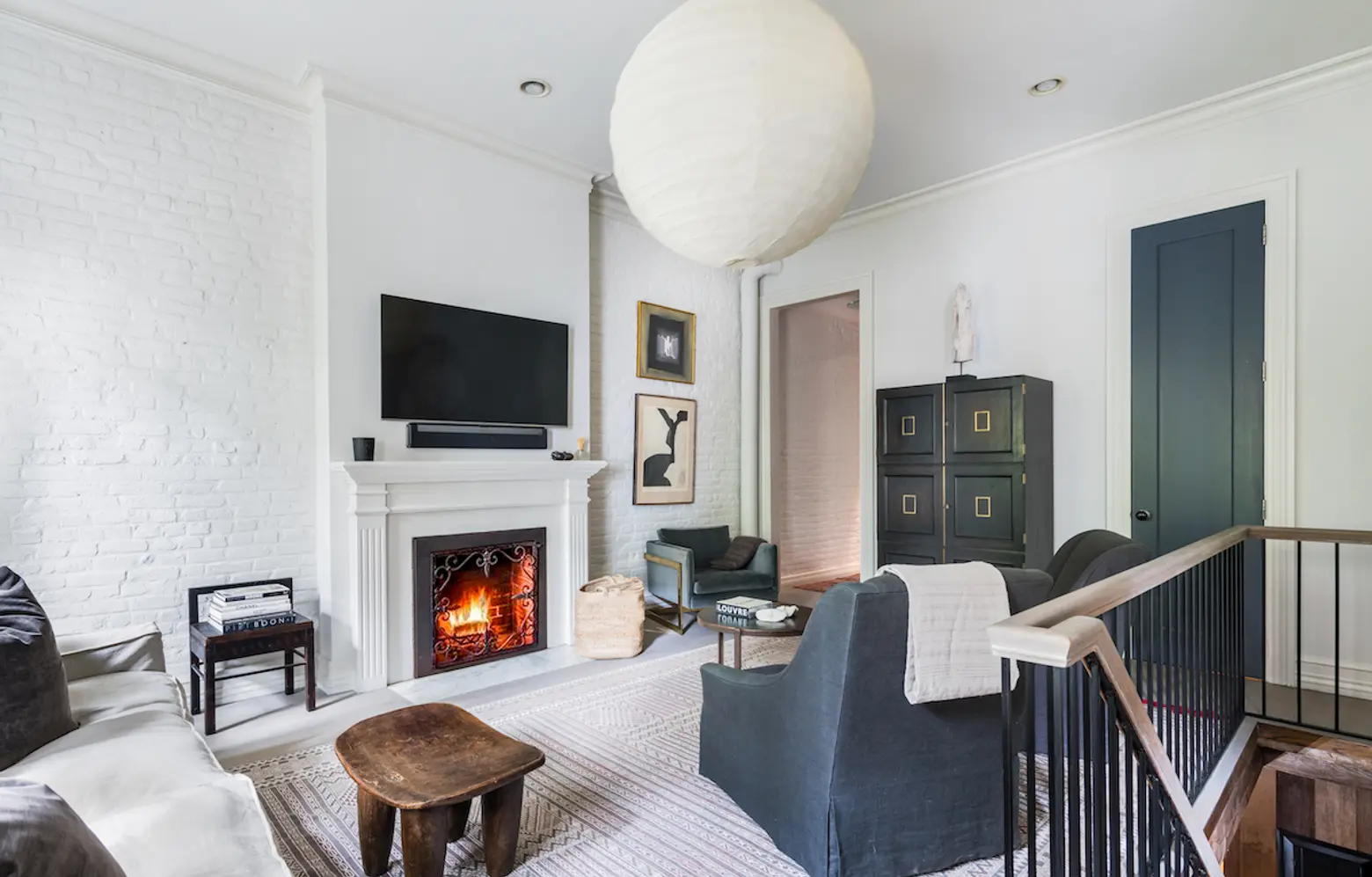 Bright and airy, the home begins with a private stoop entrance. The living and entertaining area begins on the grand parlor floor, beneath 11-foot ceilings.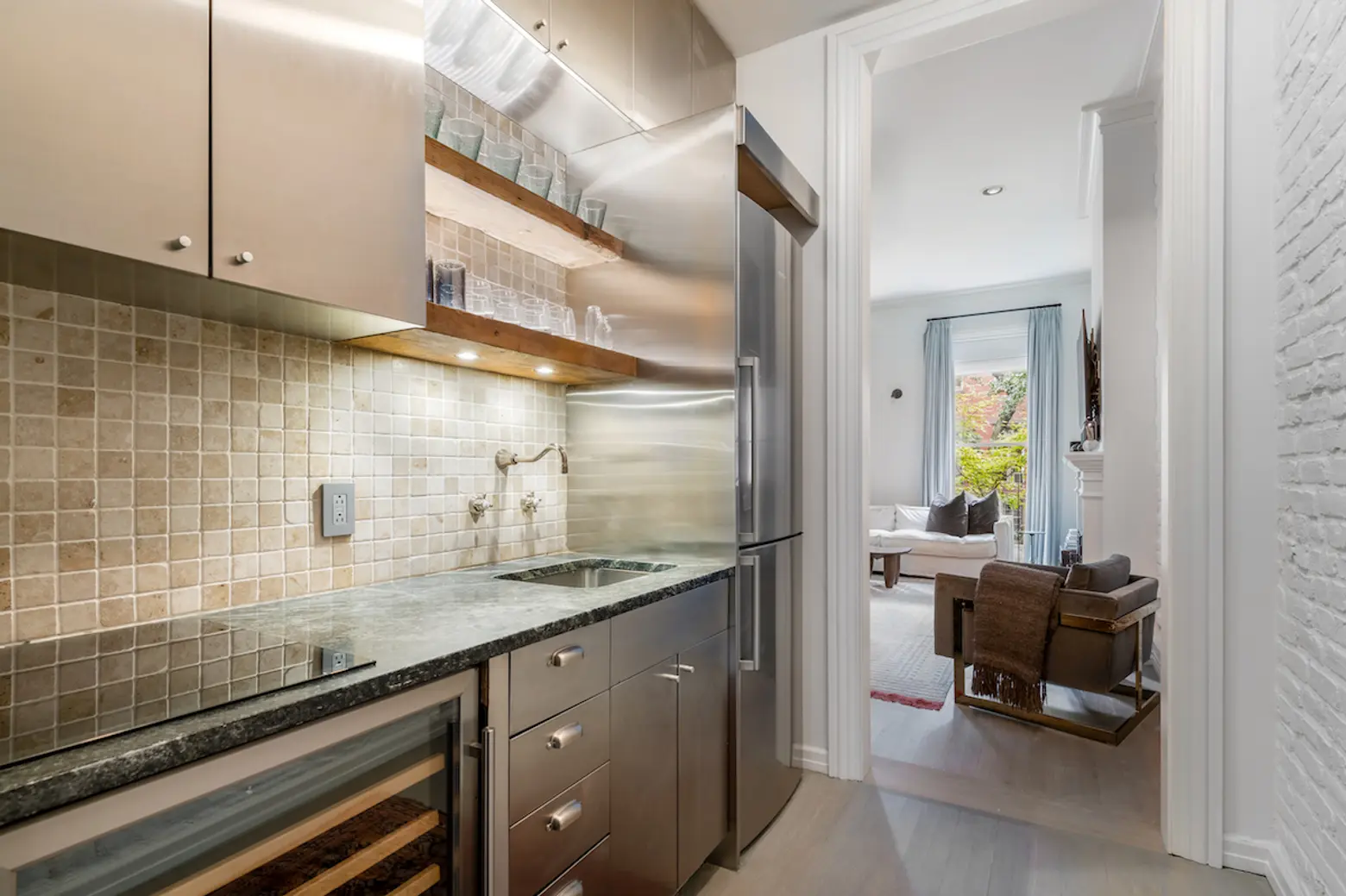 Oversized windows face the tree-lined street. In addition to restored historic flourishes like painted brick, three working wood-burning fireplaces with hand-crafted wrought iron grills and chimney induction fans and grey-stained hardwood floors, contemporary perks like Sonos speakers in every room and a second kitchen/wet bar with a wine refrigerator make everyday life easy.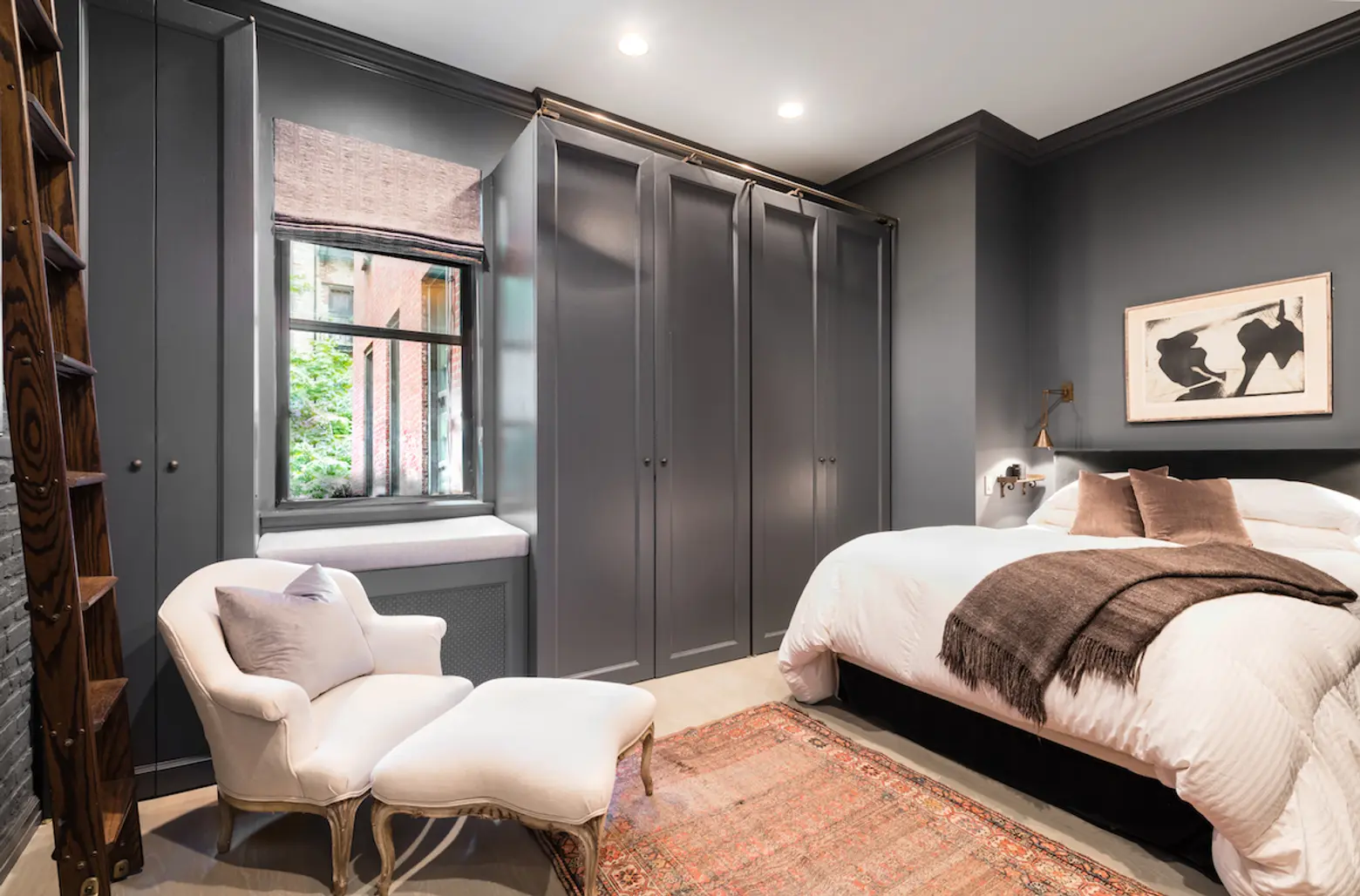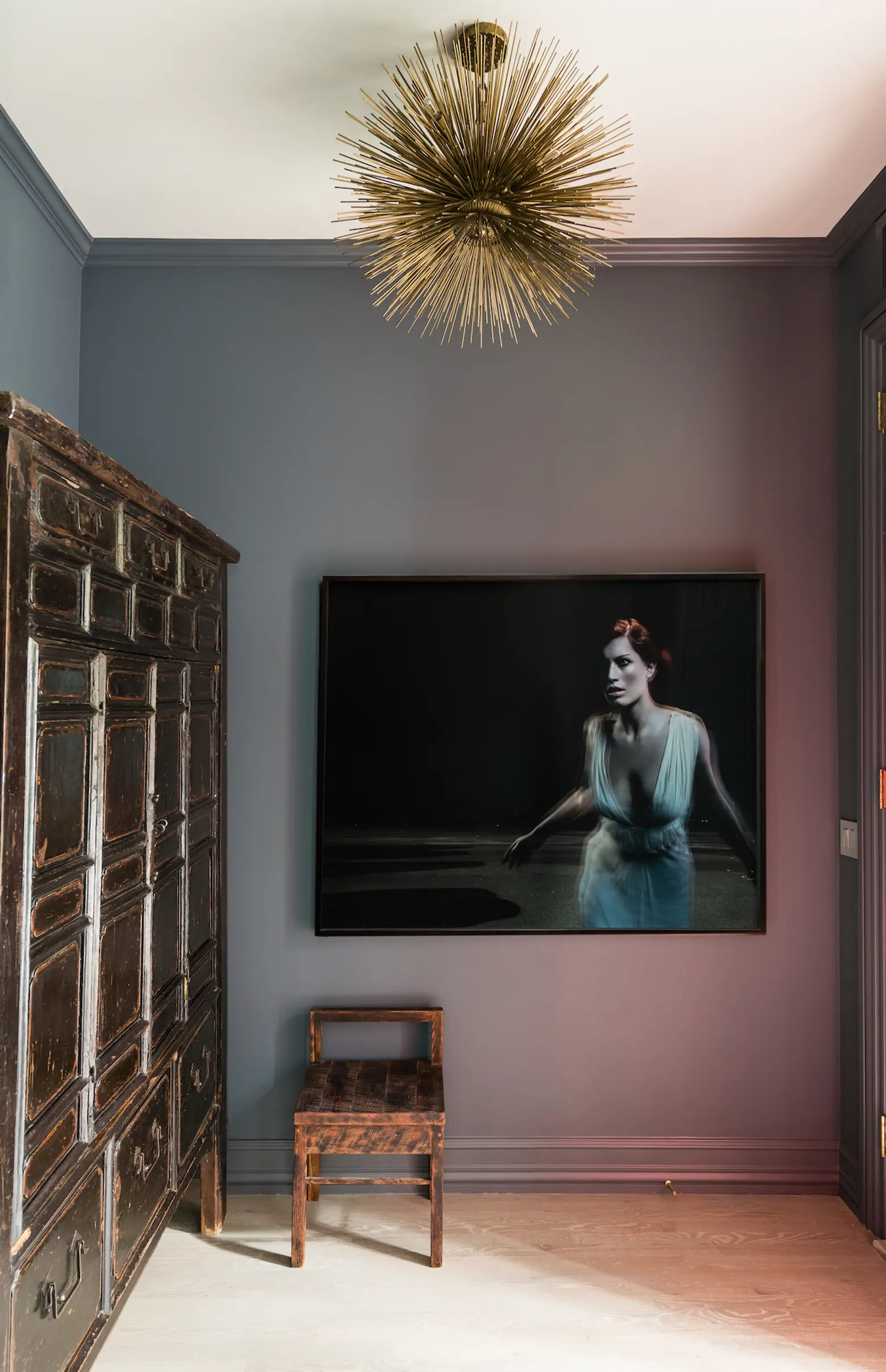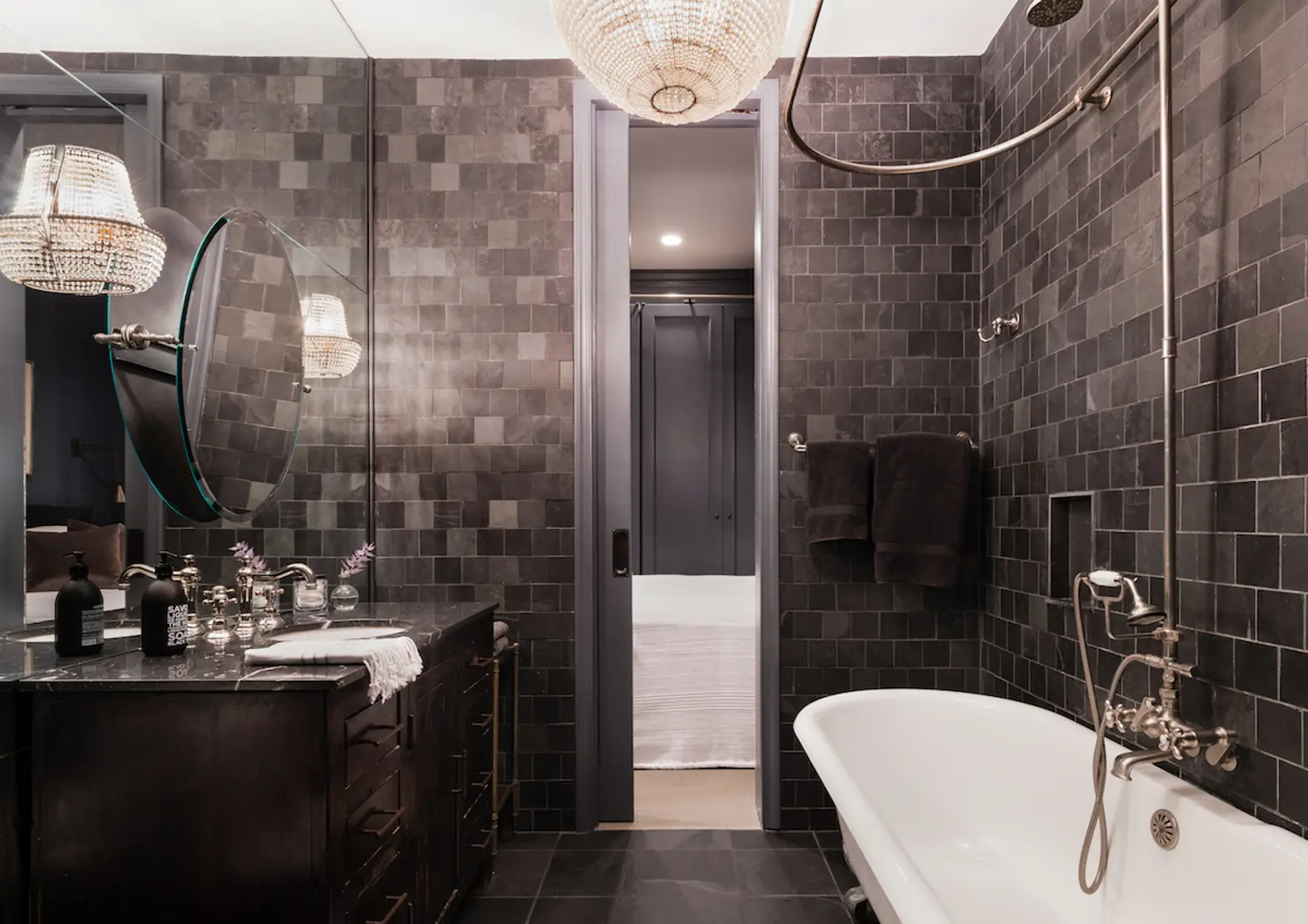 A tranquil bedroom, blessed with built-in closets, overlooks the home's back garden. A dark, dramatic bath is accessible from either the bedroom or the living room. A luxurious claw foot soaking tub, the listing tells us, seats two.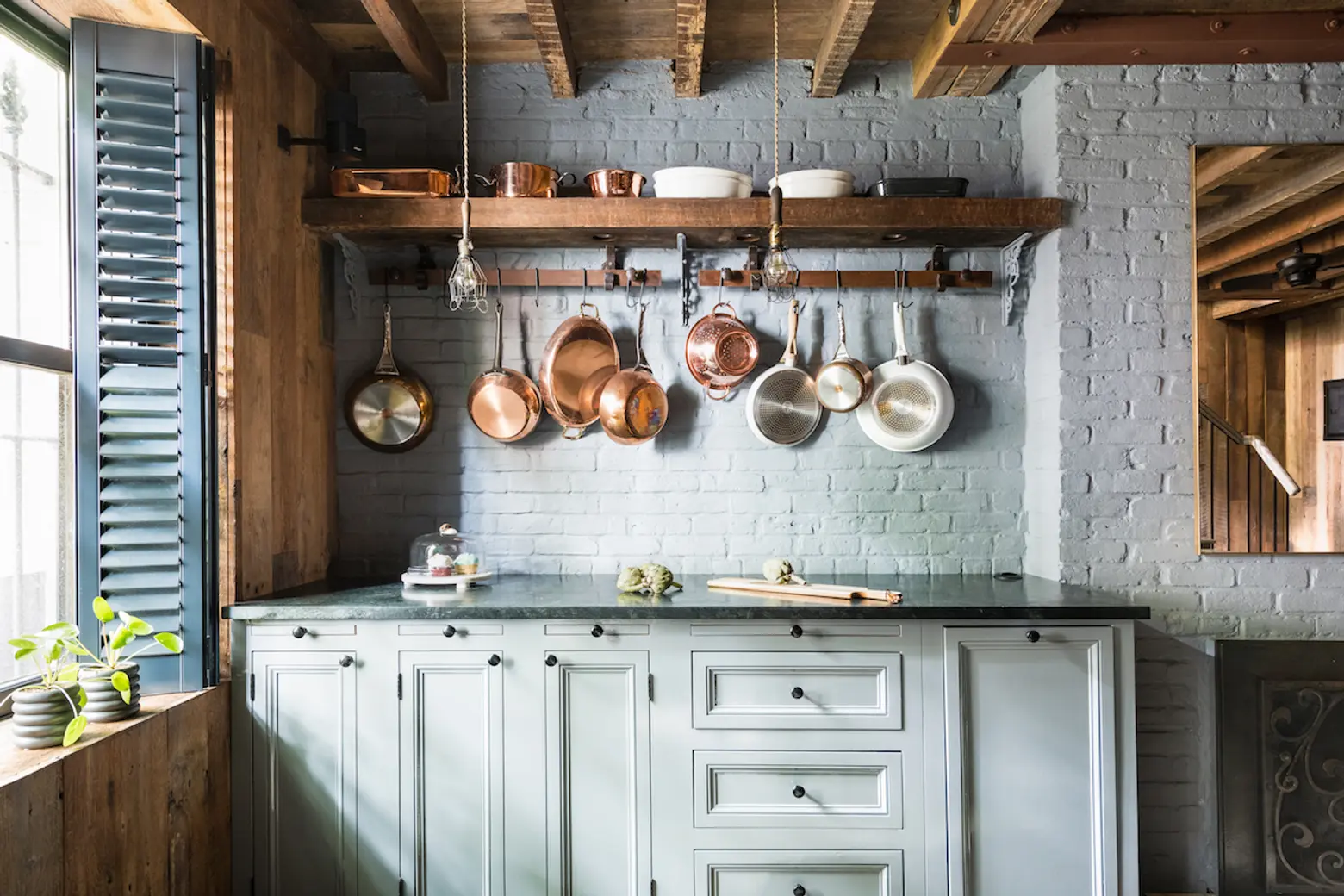 The kitchen is a vision in grey and stone with custom designer cabinets, exposed brick and a five-burner La Cornue range imported from France. Both sinks feature foot pedals. Classic wood shutters frame the windows.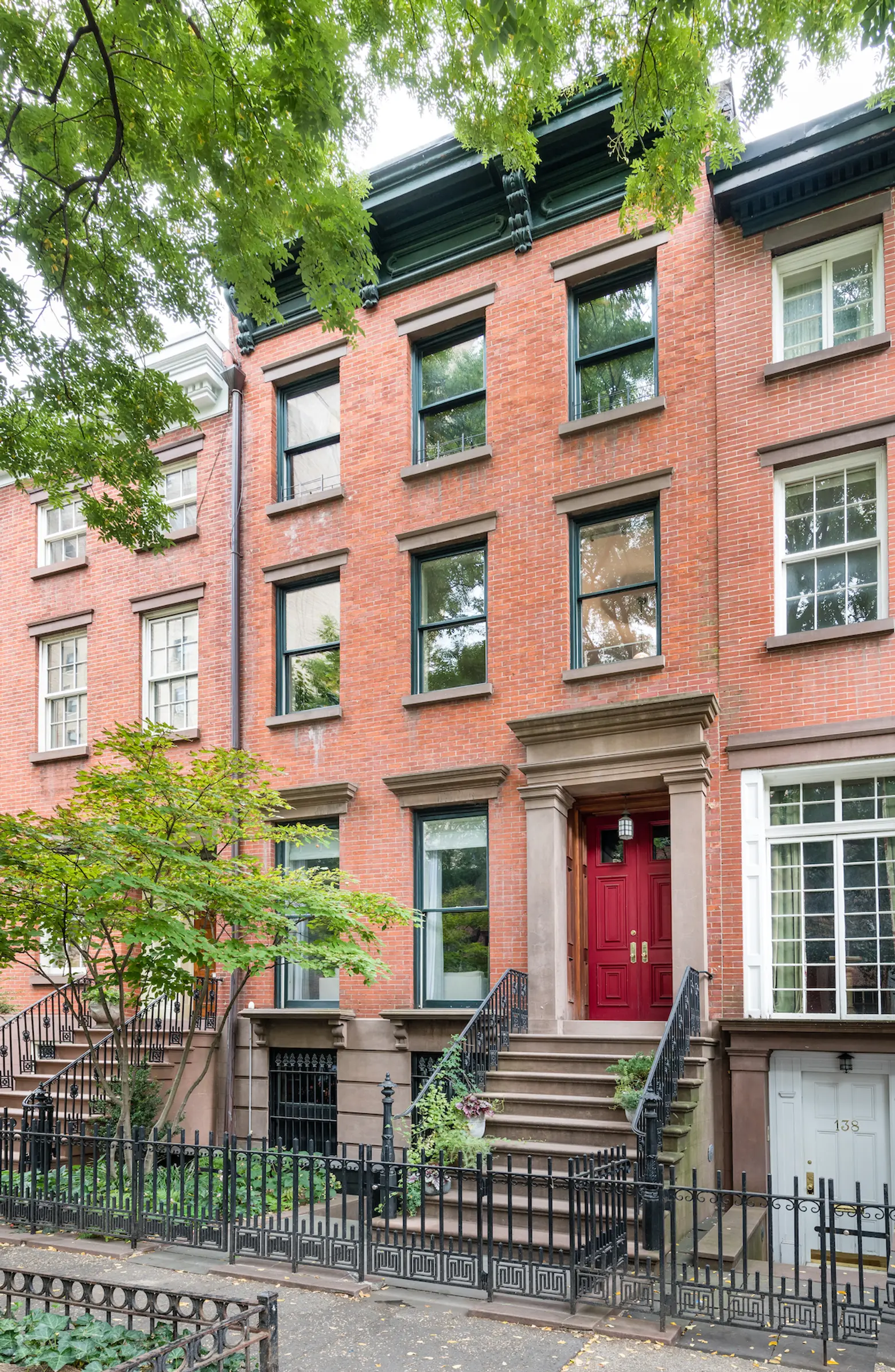 Built in 1880, the home's considered renovation reaches a rarely-seen level of excellence. Even better: Because it's a co-op, responsibilities and headaches of homeownership are shared. Pets are welcome with board approval, and there's laundry and storage in the basement.
[Listing: 136 West 13th Street, Unit 1A/B by Douglas Kampsen for Compass]
[At CityRealty]
RELATED:
Photo credit: Matt Vacca for Douglas Kampsen, Compass