Extra! Extra! Read All About.…This Exquisite Newswalk Condo in Prospect Heights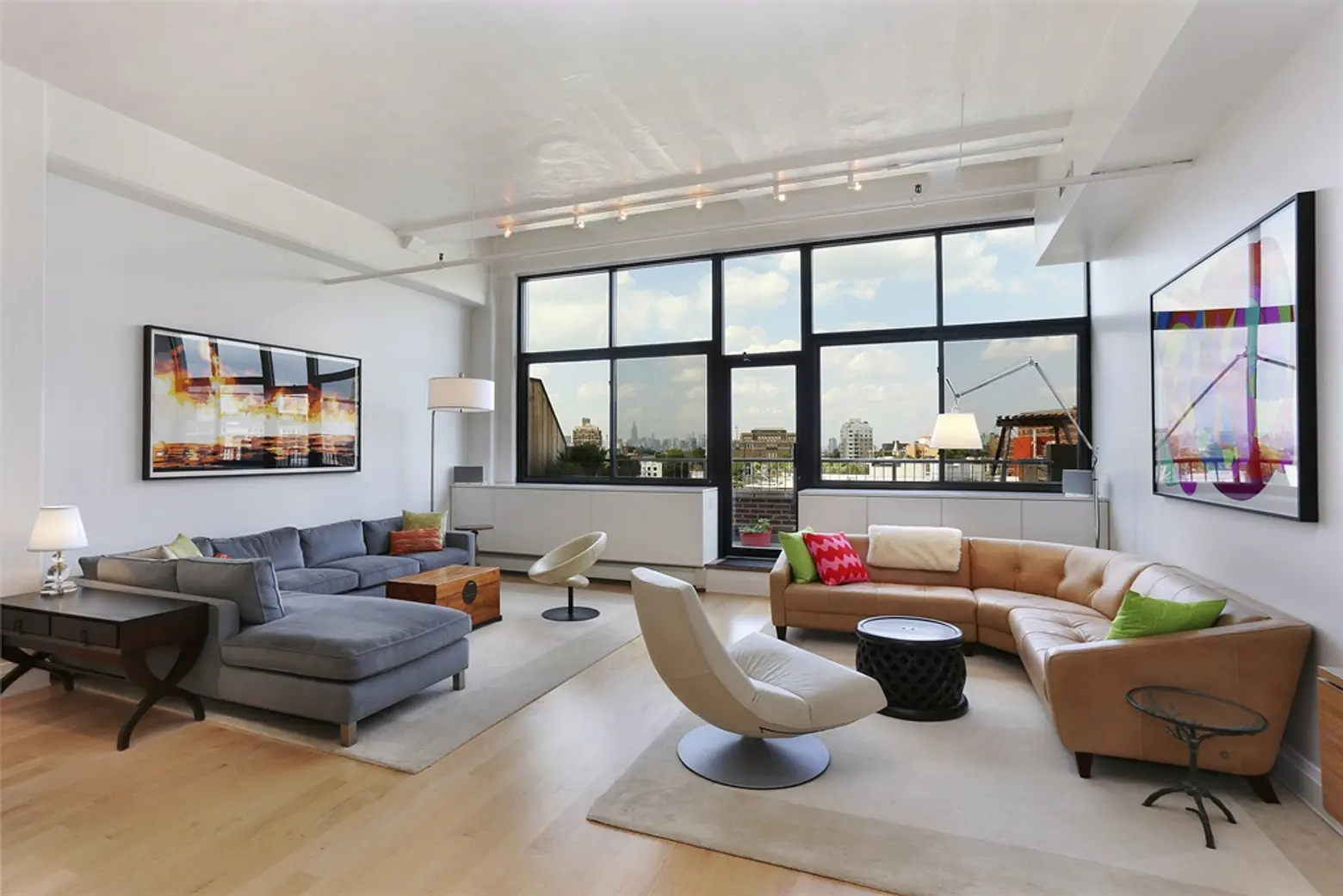 Built in 1927, 535 Dean Street once housed the printing facility for the New York Daily News. For over 70 years the nightly presses delivered the latest local happenings to millions of New Yorkers in time for their morning coffee. These days, thanks to a 2002 condo conversion, residents can read their morning paper in grand style (though we aren't sure if the New York Times is permitted on the premises).
Let's start with the quirky building entrance, which we can't help associating with the Partridge Family bus. The fun and funky color blocking is actually in stark contrast to the sleek and modern interior of this 1,900-squre-foot residence listed at a little over $1.9 million.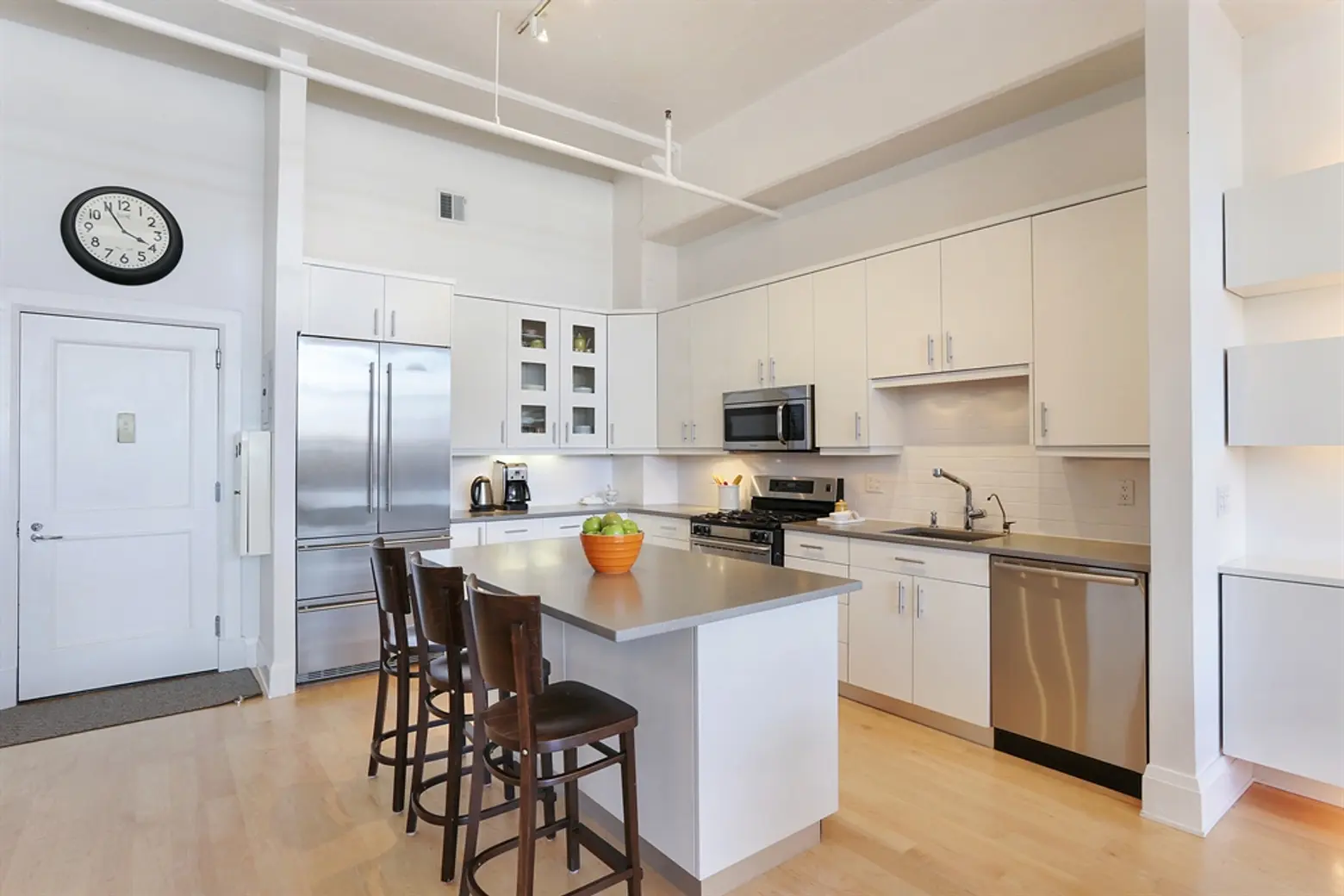 Thanks to the building's prior incarnation, wide-open spaces with soaring 12-to-14-foot ceilings set the tone for the ultimate in modernity. Pristine white cabinetry, stainless steel appliances, plenty of counter space, and an ample eating bar greet you upon entering this sun-filled, airy home. Whether you're in need of a quick snack or hanging out with a few friends over wine and cheese, the kitchen provides the perfect combination of form and function. Though well-suited for a master chef, even if you rarely use it, it's definitely nice to look at!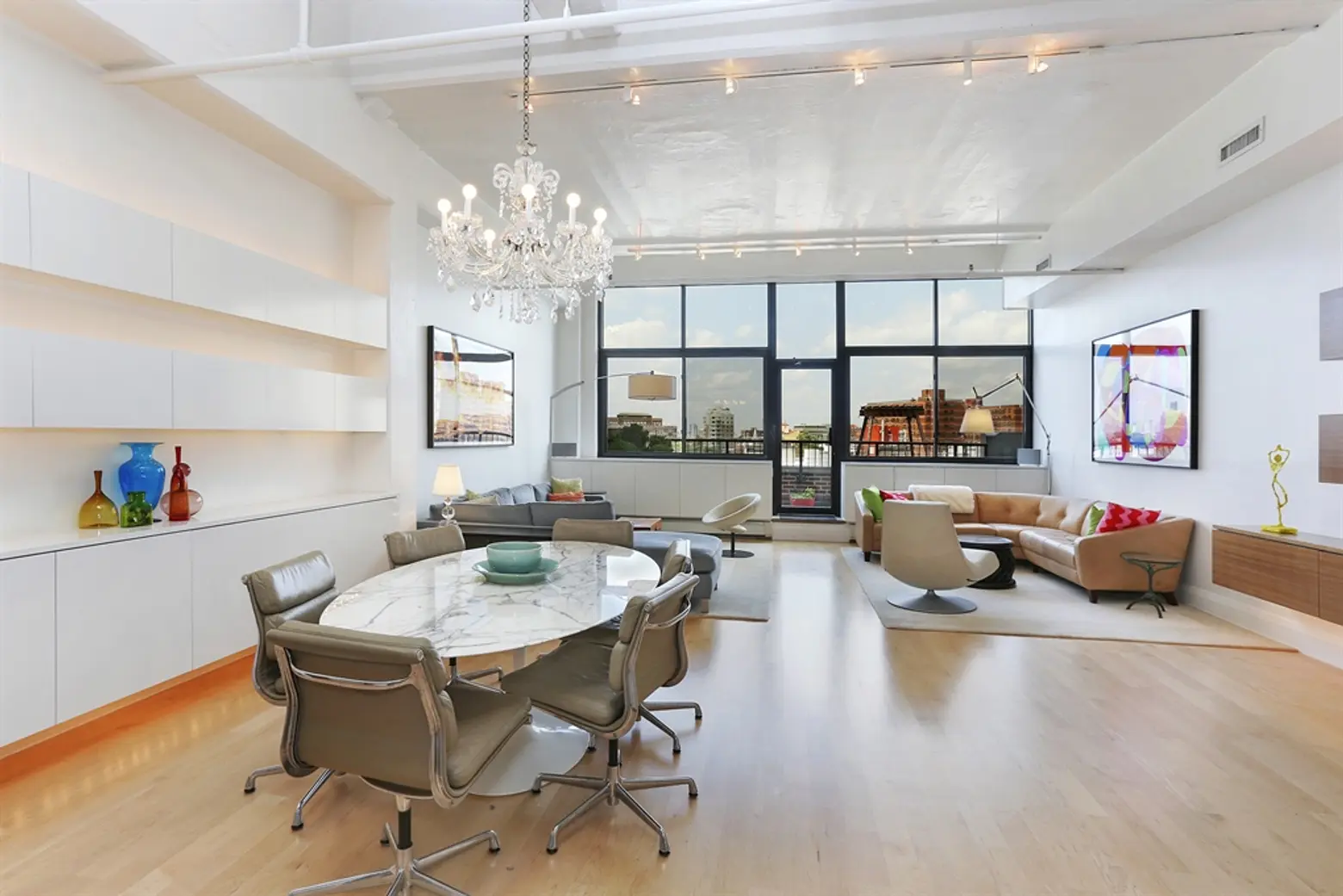 The living/dining area offers over 600-square-feet of hardwood flooring offset by big, beautiful windows. And while you can enjoy miles of unobstructed views simply by relaxing on your couch, the large private terrace is the ideal place to take in those expansive northern vistas of Brooklyn and Manhattan's skyline on a fragrant spring morning or crisp winter's night.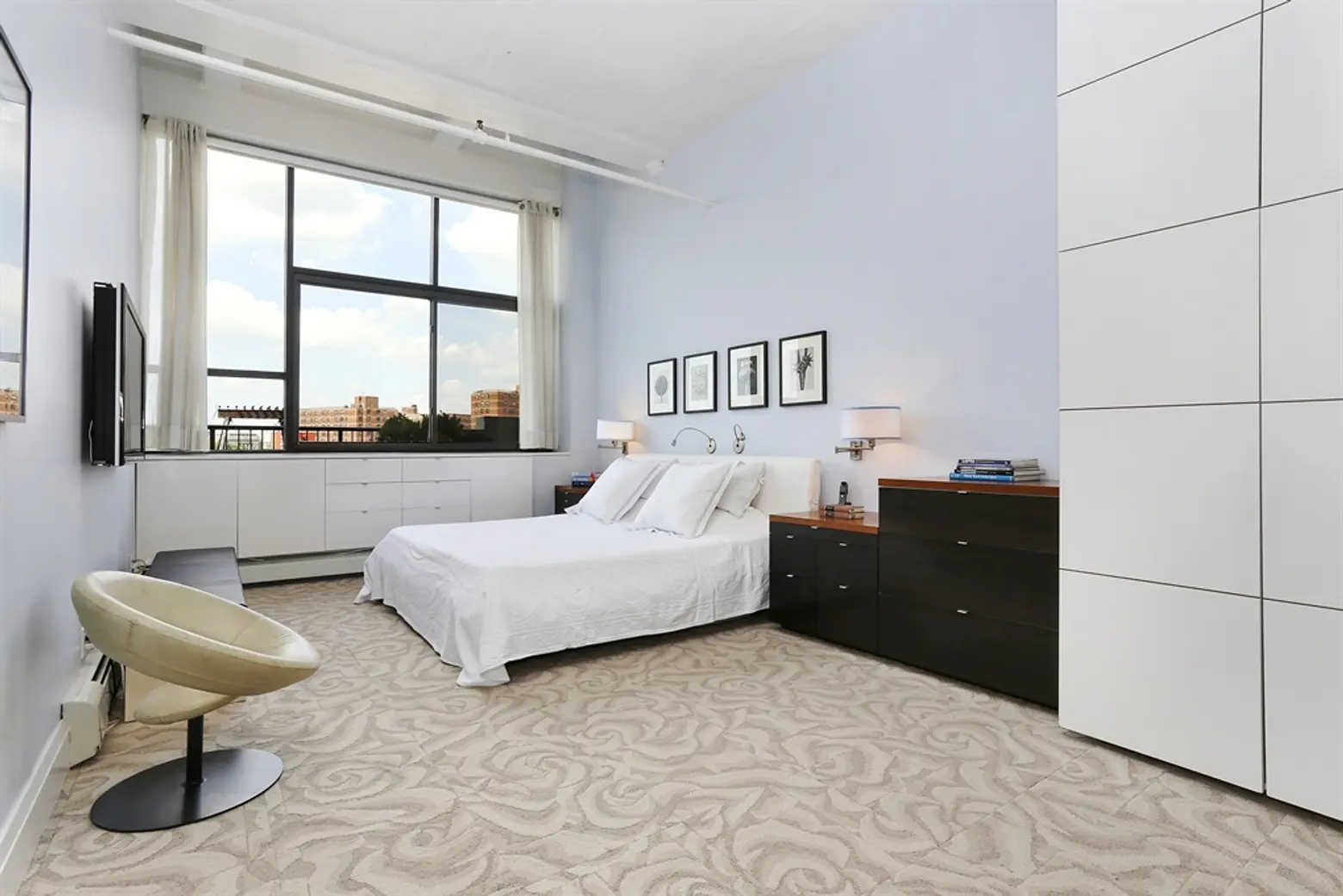 Speaking of views, one wall of the master bedroom is pretty much entirely windows, so you can fall asleep to the peacefully bright lights of the city, and wake up to the energizing bright light of the sun. With multiple oversized closets, including a walk-in, and en suite bathroom with double sinks, jacuzzi soaking tub, and separate shower, this master is definitely newsworthy in its own right.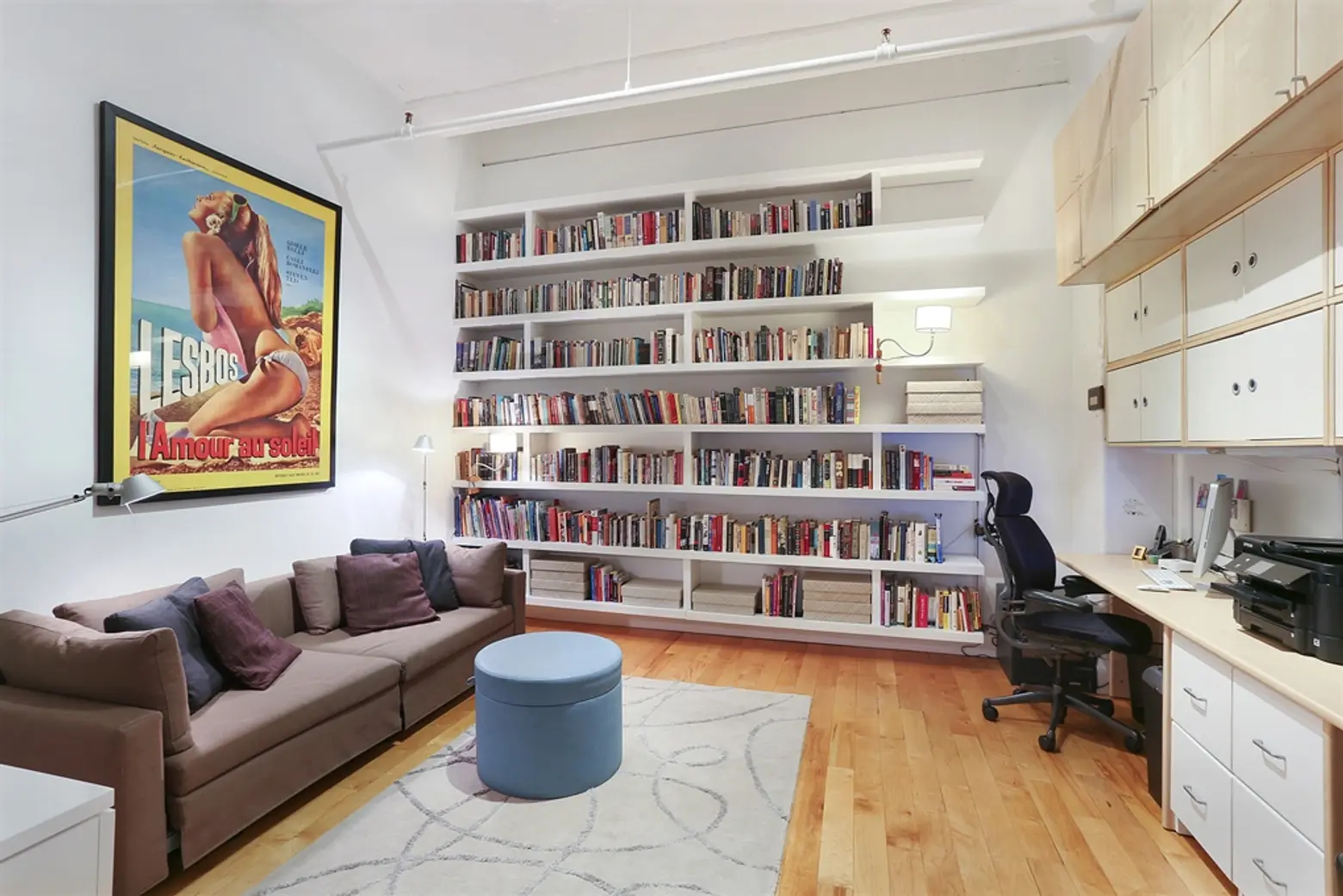 Quite frankly, all that would be enough for us, but a wonderful den/library and large second bedroom mean you can really spread out and enjoy every inch of this beautiful Prospect Heights home. As journalists, we need to pay attention to every detail, so we'd be remiss if we didn't mention the stunning two-tiered, 20,000-square-foot roof deck complete with landscaped grilling, lounging, entertaining, and play areas – an absolute bonus! All in all we think this two-bedroom Brooklyn beauty is worth stopping the presses for.
[Listing: 535 Dean Street, Apt. 707 by Stephanie Olivero of Corcoran]
Photos courtesy of Corcoran.