DHD Interiors' Modern Loft Peacefully Coexists Among Gramercy Park's 19th Century Homes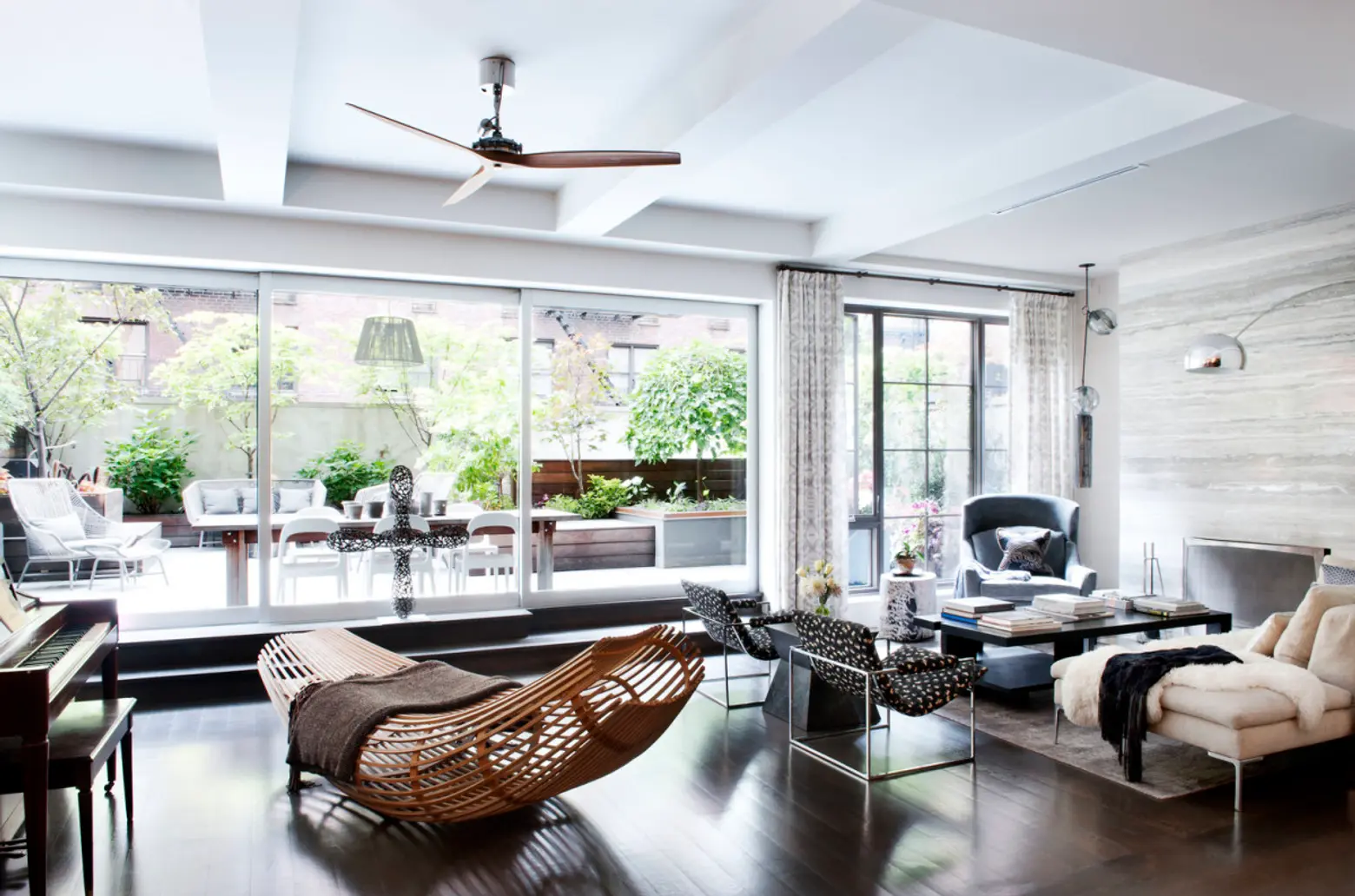 When we think of Gramercy Park it calls to mind stately 19th-century mansions, brownstones and carriage houses—and of course, the elusive crown jewel in the middle of it all, the park itself. But sharing the stage with the neighborhood's turn-of-the-century aesthetic are a number of newer developments that have an elegance all their own.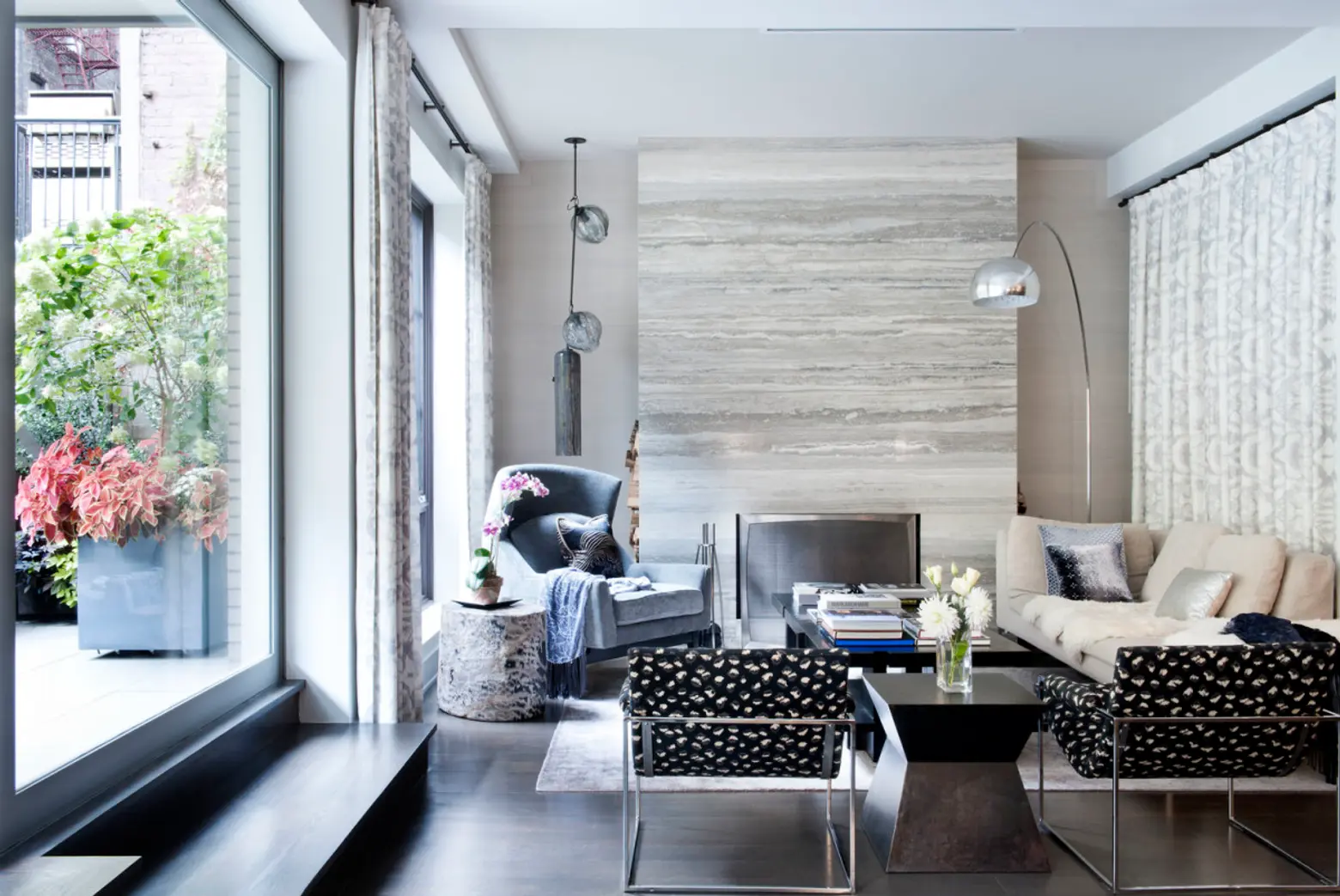 Steps away from the famed Gramercy Park Hotel you will find DHD Architecture and Design's first ground-up development, and this stunning loft within is a beautiful example of how a contemporary layout and furnishings can be right at home among the rich cultural history of the surrounding environs. In place of decorative moldings and traditional room designations, DHD Interiors incorporated clean, crisp lines and an open floor plan for the primary living area. The wall separating the home from its outdoor patio is made entirely of glass and anchors the light-filled and continuous space.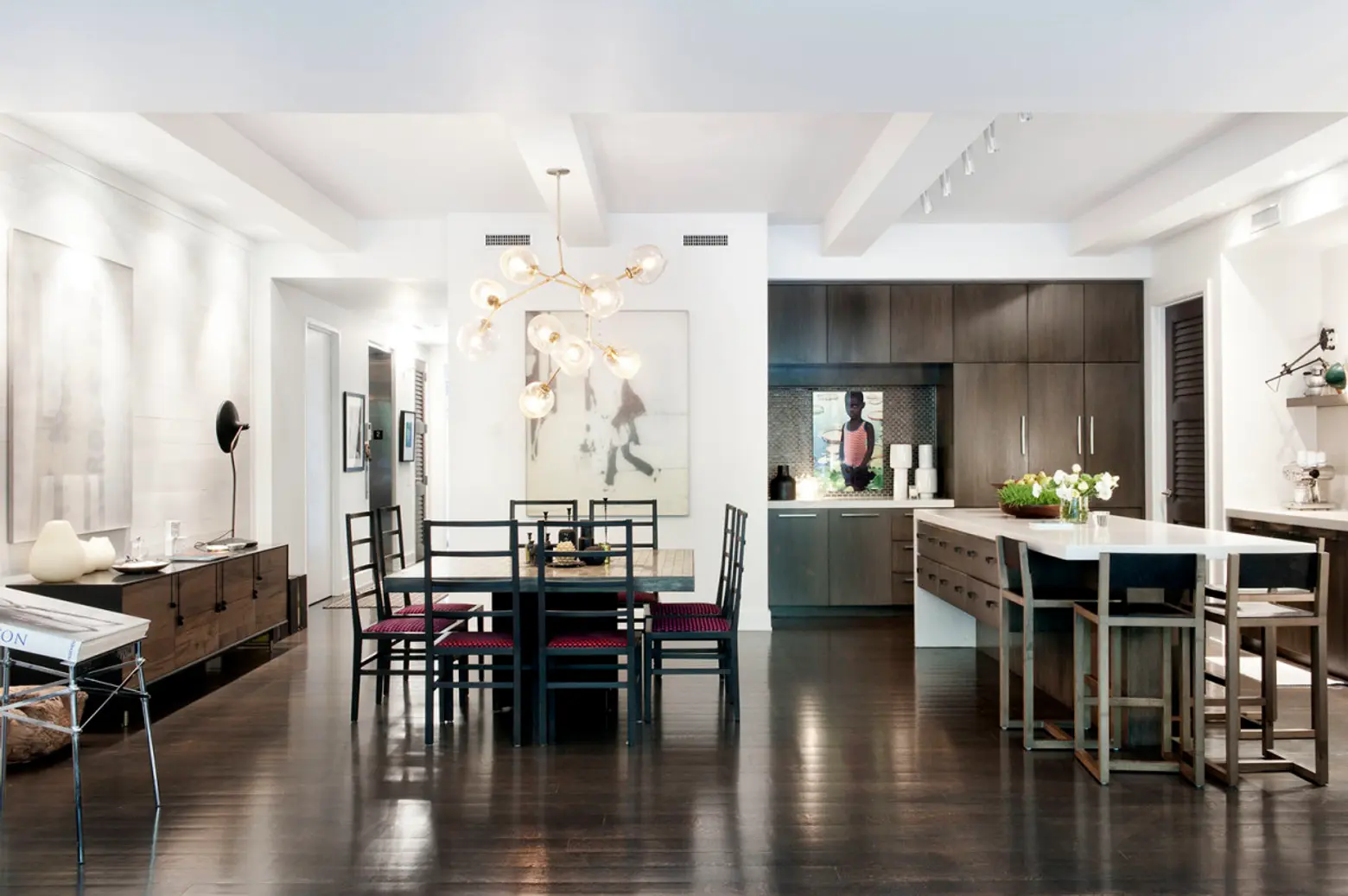 Tying the disparate rooms together are key pieces that seem more like works of art than functional elements but are perfectly suited to their dual role, such as the traditional New Zealand wooden raft in the living room and the tiled dining table's unique light fixture. Even the prints and textures get in on the fun, offering a distinct twist on even the most understated of furniture pieces. Our favorites include the bright pink polka-dotted cushions on the otherwise almost utilitarian-looking dining chairs and the buffet's "wood plank" facade.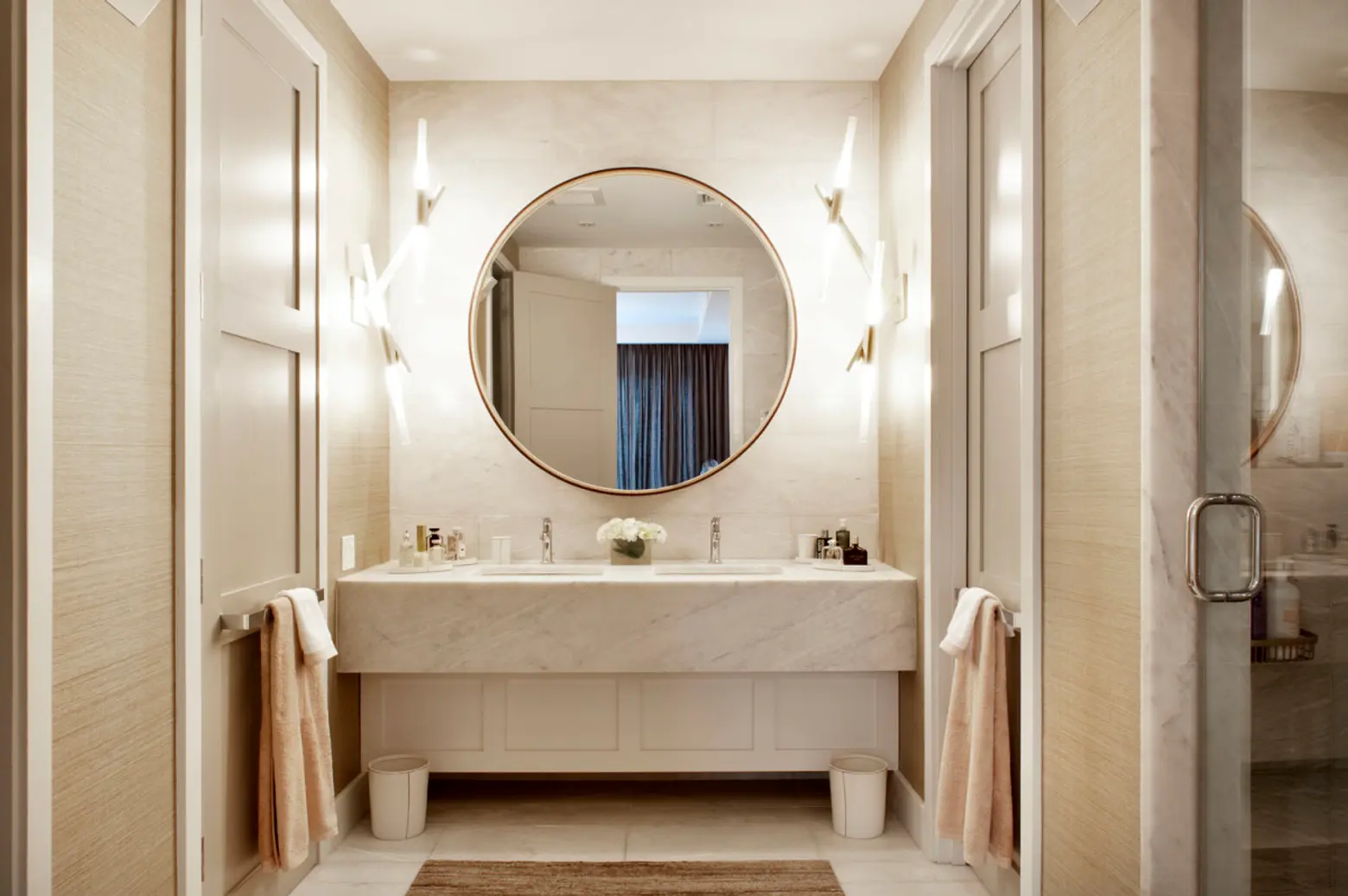 More wonderfully interesting lighting can be found in the bedrooms and bathroom, where it is clear that every element has been carefully planned, and yet it all meshes together so effortlessly you almost forget someone put serious consideration into every detail—the hallmark of brilliant design.
You can see more of this gorgeous loft in our gallery below. To check out more of DHD's work click here.
RELATED: