De Blasio announces more testing and supplies for NYCHA residents, support for seniors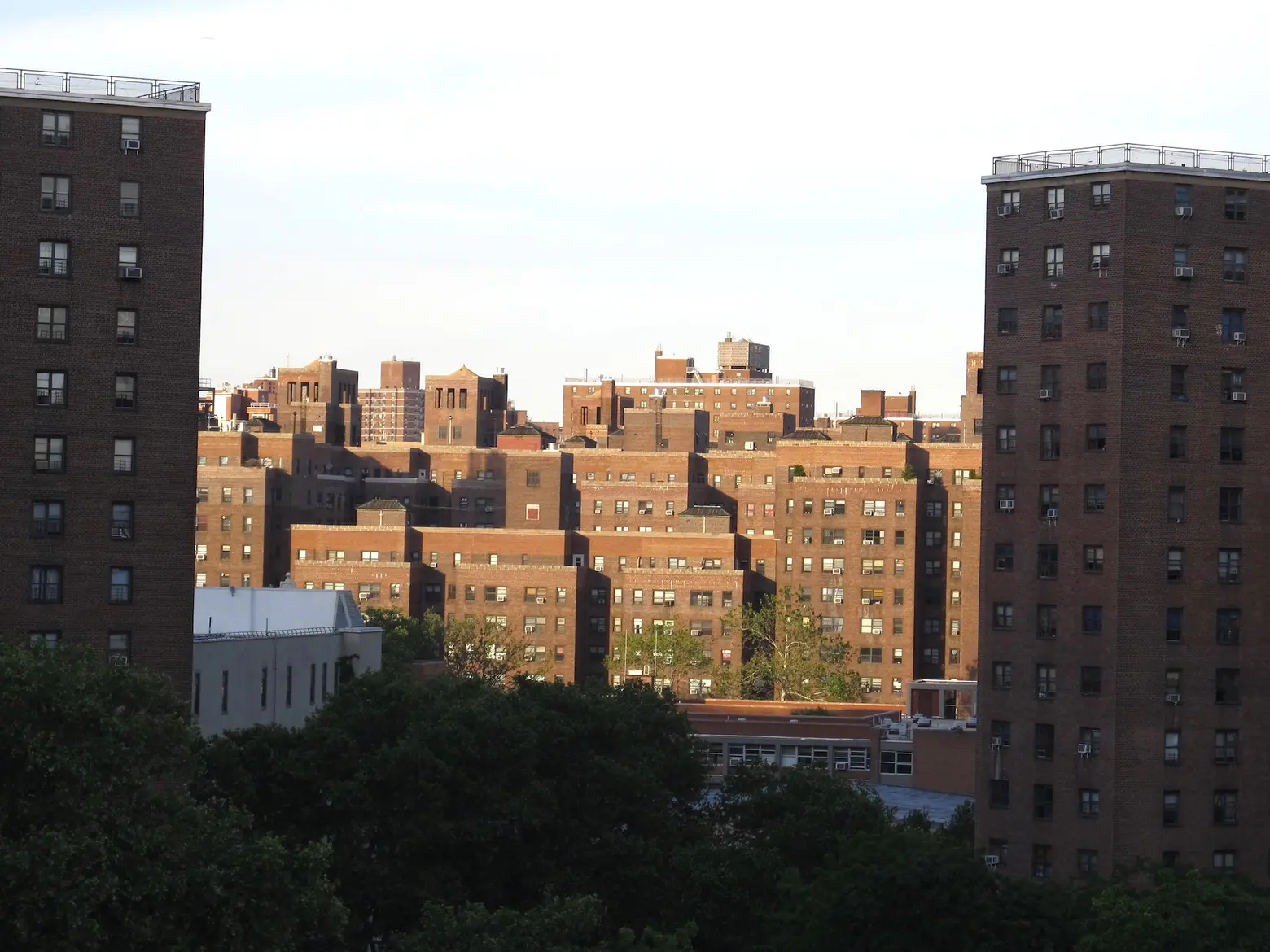 Six new coronavirus testing sites with a priority for residents of the city's public housing system will open starting this week, Mayor Bill de Blasio announced Wednesday. Community testing sites will open on Friday in Fort Greene, Mott Haven, and on the Lower East Side, with three additional sites opening next week at New York City Housing Authority buildings, including Jonathan Williams Houses, Woodside Houses, and St. Nicholas Houses. The news comes after Gov. Andrew Cuomo announced earlier this week a pilot program to bring on-site health services and more testing to NYCHA residents, beginning with eight developments across the five boroughs.
"NYCHA residents are the backbone of New York City, but for decades they have not received the support they deserved from all levels of government," de Blasio said in a statement. "We refuse to continue this pattern, and this new plan will provide residents with the support they need to protect themselves and their families during this crisis. My promise to the New Yorkers who call NYCHA home: we will have your back, no matter what."
The city's Health + Hospital testing sites will open this week at Brooklyn's Cumberland Health Center, the Belvis Health Center in the Bronx, and the Gouverneur Health Center in Manhattan. Testing at the NYCHA sites in Williamsburg, Woodside, and Harlem will be available starting next week.
On Monday, Cuomo said on-site healthcare, along with COVID-19 testing, will be available at NYCHA developments, including the Highbridge Houses, the Edenwald Houses, Washington Houses, Andrew Jackson Houses, Queensbridge Houses, Brevoort Houses, Red Fern Houses, and Hammel Houses. The governor said the state will work with Ready Responders, an on-demand non-emergency service, to provide the services.
De Blasio also said face coverings and gloves will be delivered to all residents, echoing Cuomo's plan to provide more than 500,000 cloth masks to NYCHA communities. About 10,000 gallons of hand sanitizer will also be provided.
Notably, the city is offering extra support to senior residents of NYCHA, who make up about one-fifth of all tenants. Under the new plan, 79 senior NYCHA buildings will get meals delivered directly to their door, according to NY1, without having to sign up as is currently required. "We don't want anyone to miss out on the food they need, so we're going to do this proactively," the mayor said.
The city will also call seniors and vulnerable residents to regularly check on their health and to see if they are lacking any basic necessities. And to help those who are likely isolated from family and friends during this crisis, the city said it will invest $5 million to provide free tablets and internet service to 10,000 NYCHA seniors. The program, part of a partnership with T-Mobile, will start with "disconnected" seniors in Bushwick, Brownsville, Coney Island, East New York, Mott Haven, and Red Hook.
More than 400,000 New Yorkers live in public housing, with about 20 percent of residents aged 62 or older. It's unclear how many cases of the coronavirus have hit the public housing system because the city is not tracking that data.
But both de Blasio and Cuomo have said residents of NYCHA are among the hardest hit by the virus. "People in public housing always seem to pay the highest prices," the governor said on Monday.
Statewide, low-income households and communities of color are facing higher rates of infection and death from the coronavirus. In New York City, black New Yorkers face the highest rate of death from COVID-19, with about 92 deaths per 100,000 people, followed by Hispanic New Yorkers, a community with about 74 deaths per 100,000 people, according to a report released by the city on April 16.
RELATED: