City decides to keep controversial statue of Christopher Columbus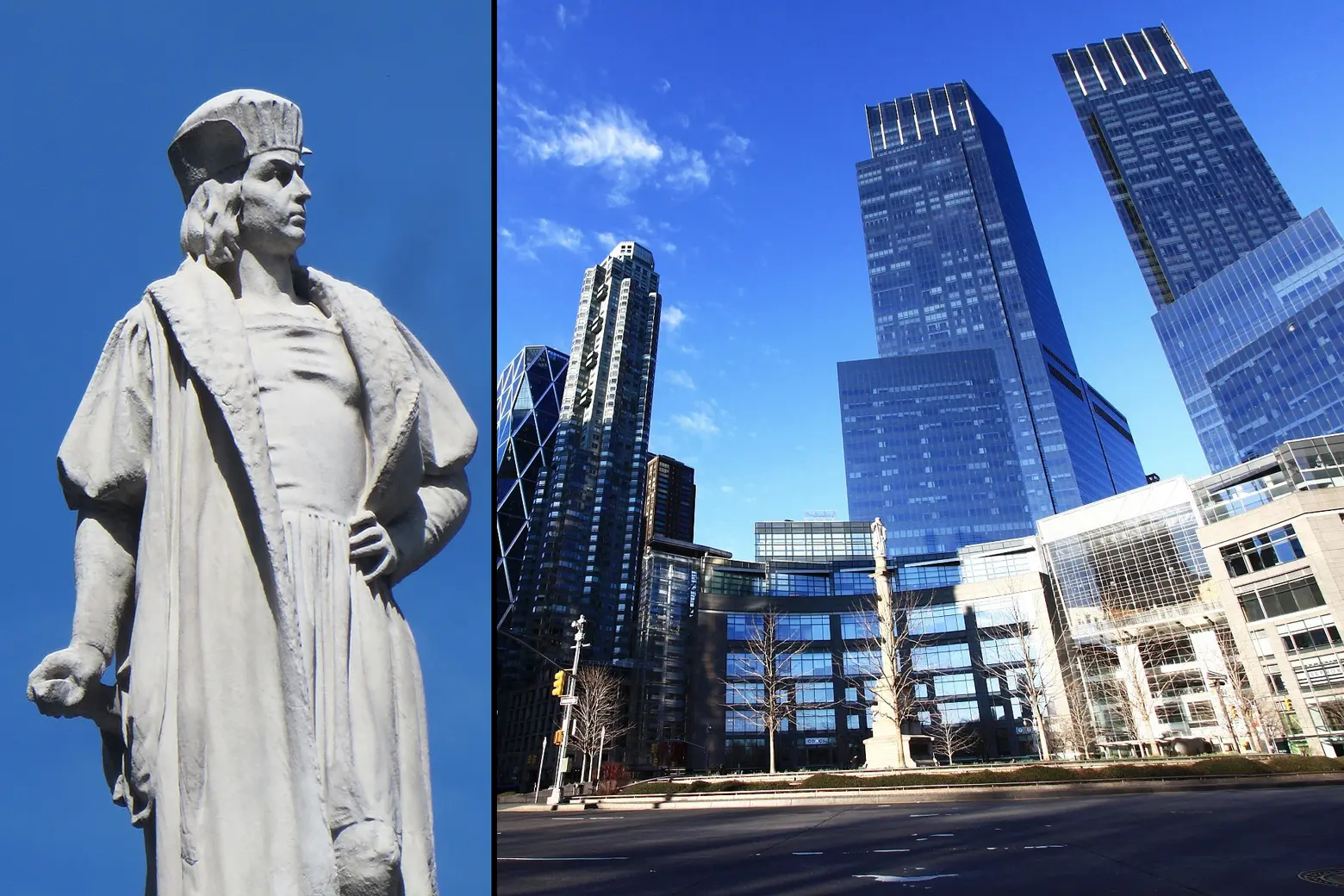 Mayor Bill de Blasio announced on Thursday plans to keep the contentious Christopher Columbus memorial at Columbus Circle, following a 90-day review of the city's monuments and markets by a mayoral advisory commission. Although the statue will stay put at its Upper West Side location, the city plans to add new historical markers to explain the history of Columbus and also commission a new monument to honor Indigenous peoples. The statue of Theodore Roosevelt in front of the American Museum of Natural History and the plaque memorializing Henri Philippe Pétain in Lower Manhattan will also not be removed or relocated, but more information and context will be added to them.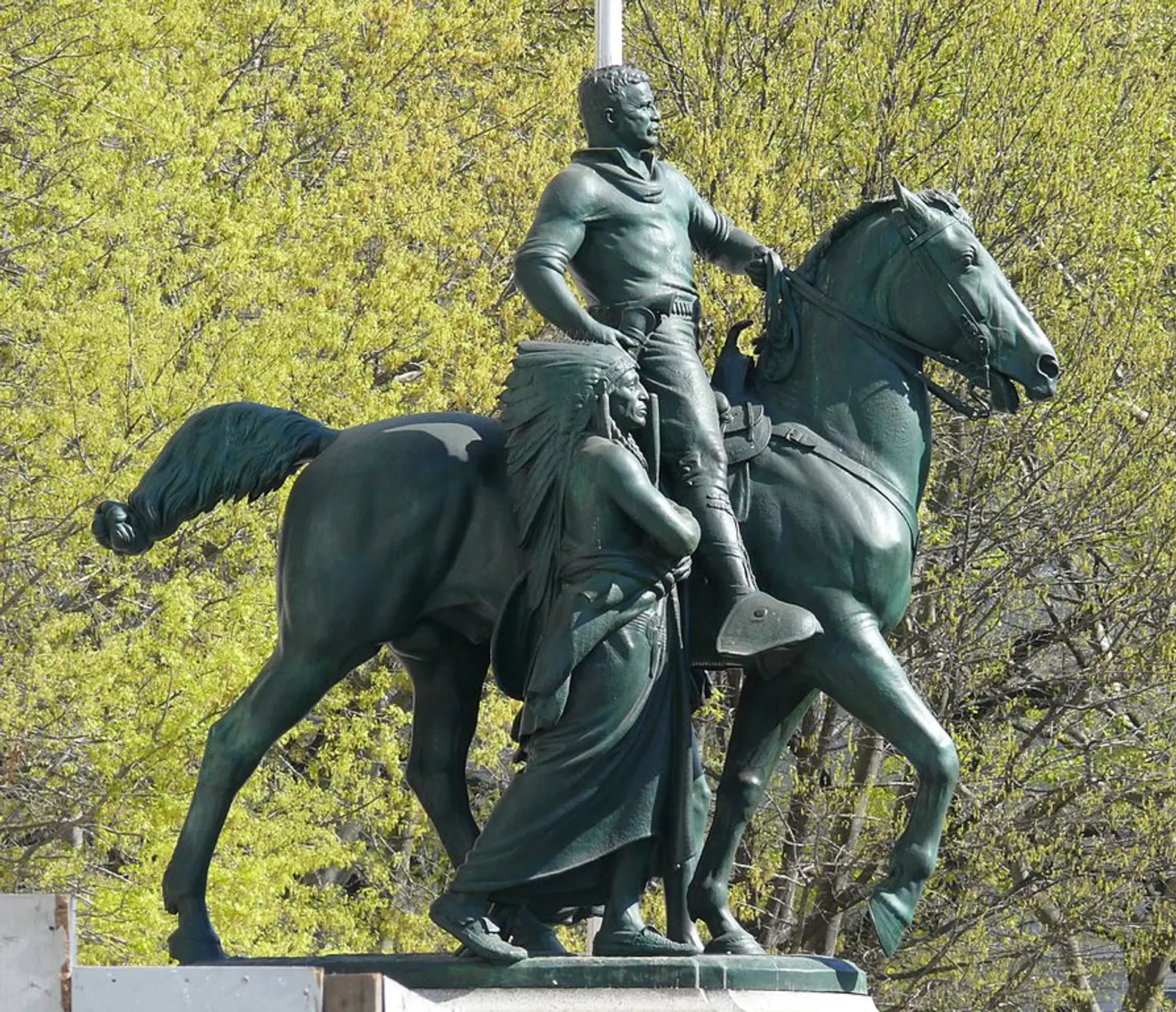 The statue of Theodore Roosevelt at the American Museum of Natural History will stay, but with additional on-site context; photo via Wikimedia
De Blasio convened the Mayoral Advisory Commission on City Art, Monuments and Markers in September, after violent white supremacist groups in Charlottesville, Virginia protested the city's plan to remove a statue of Robert E. Lee, resulting in the death of Heather Heyer. The expert panel was tasked with reviewing "all symbols of hate on city property" and providing non-binding recommendations for items to remove. The commission held public hearings with more than 500 individuals, 200 of which offered verbal testimony. The online survey received more than 3,000 responses.
"Reckoning with our collective histories is a complicated undertaking with no easy solution," de Blasio said in a statement. "Our approach will focus on adding detail and nuance to – instead of removing entirely – the representations of these histories."
The mayor continued: "And we'll be taking a hard look at who has been left out and seeing where we can add new work to ensure our public spaces reflect the diversity and values of our great city."
Angelo Vivolo, president of the Columbus Heritage Coalition, commended the city for preserving the Columbus Circle statue and for creating one honoring Indigenous Peoples. But Vivolo said adding a plaque "that depicts our hero in a negative light is unwelcome and offensive."
He added, "As Italian-Americans, we will avail ourselves of any and all legal, political, and legislative initiatives to challenge any attempts made to alter the Christopher Columbus statue, which has universally served as a symbol of ethnic pride to all generations of Italian-Americans."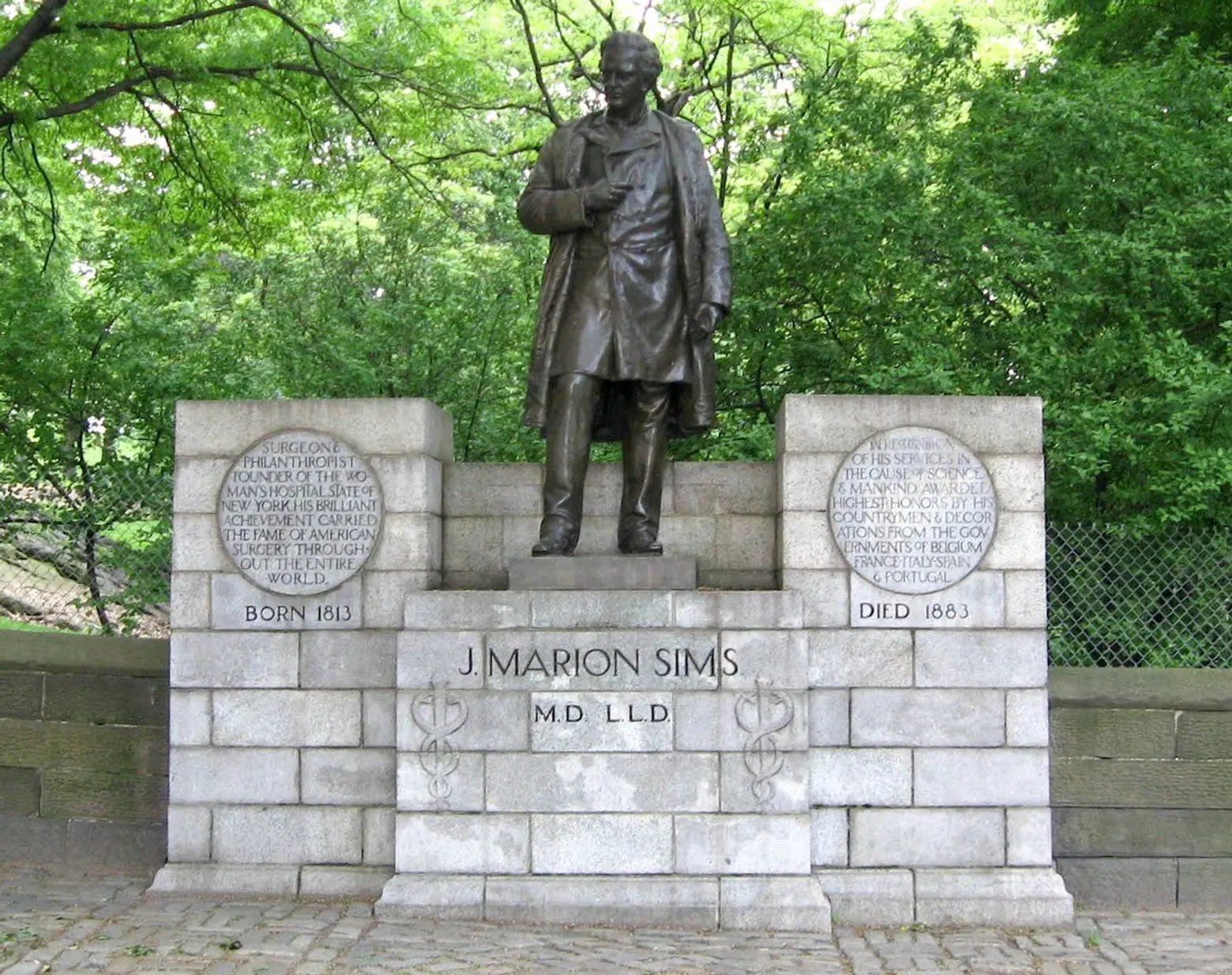 Statue of Dr. J. Marion Sims in Central Park; Photo via Wikimedia
The city will relocate the statue of J. Marion Sims from its 5th Avenue and 103rd Street home to the Green-Wood Cemetary. Sims, referred to as the "father of modern gynecology," unethically used enslaved African-American women as experimental subjects. The city said it will add informational plaques to the relocated statue and to the existing pedestal to explain the origin of the monument. New artwork will be commissioned, with public input, to reflect issues raised by Sims legacy of non-consensual medical experimentation.
Before the relocation or addition of markers to any of the city monuments, changes must be approved by the Public Design Commission. According to the city, the Ford Foundation announced a $250,000 grant to create the NYC Public History Project in order to support an academic review of city property.
Read the Mayoral Advisory Commission's full report here.
RELATED: