Cindy Gallop Puts Her Stefan Boublil-Designed "Black Apartment" Back on the Market for $6M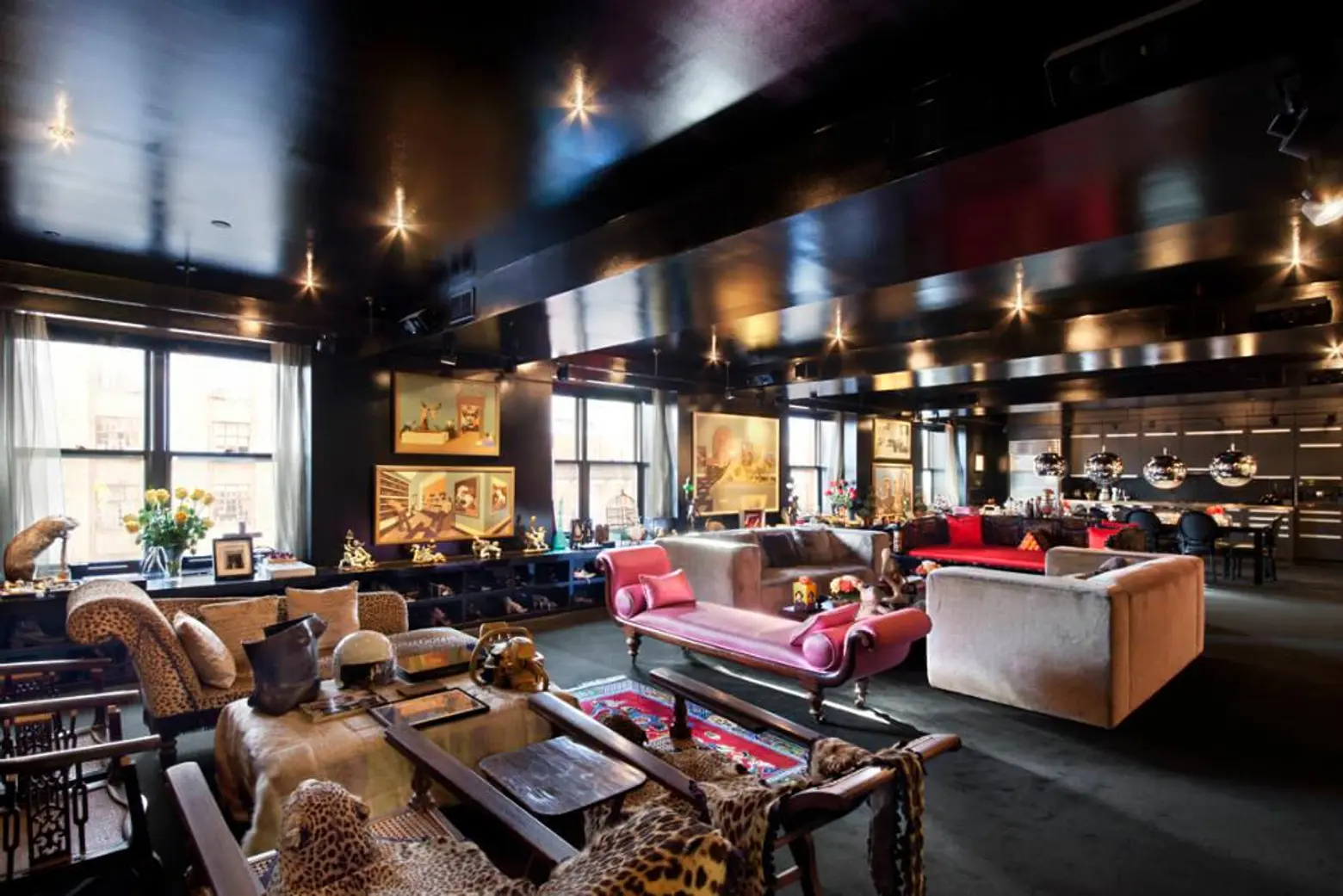 New York City's most famous bachelor pad—ironically owned by a woman—is back after being taken off the market earlier this year. The distinctive $5.995 million loft at 213 23rd Street, formerly the men's locker room of the first YMCA in the U.S., was purchased by businesswoman Cindy Gallop in 2006 for $1.5 million. With an additional million, and the help of Stefan Boublil of interior design firm The Apartment, she gave the space a dramatic makeover, stating she wanted to feel like she was in a Shanghai nightclub.
Its resulting "lacquered Chinese box" vibe has earned the Black Apartment a featuring role in Law & Order SVU, Notorious B.I.G's "Nasty Girl" video, and many photo shoots. The notable home has undergone quite a transformation, rendering it practically unrecognizable as it prepares for a new owner, but let's take a moment to admire its former interior in all its glitzy splendor.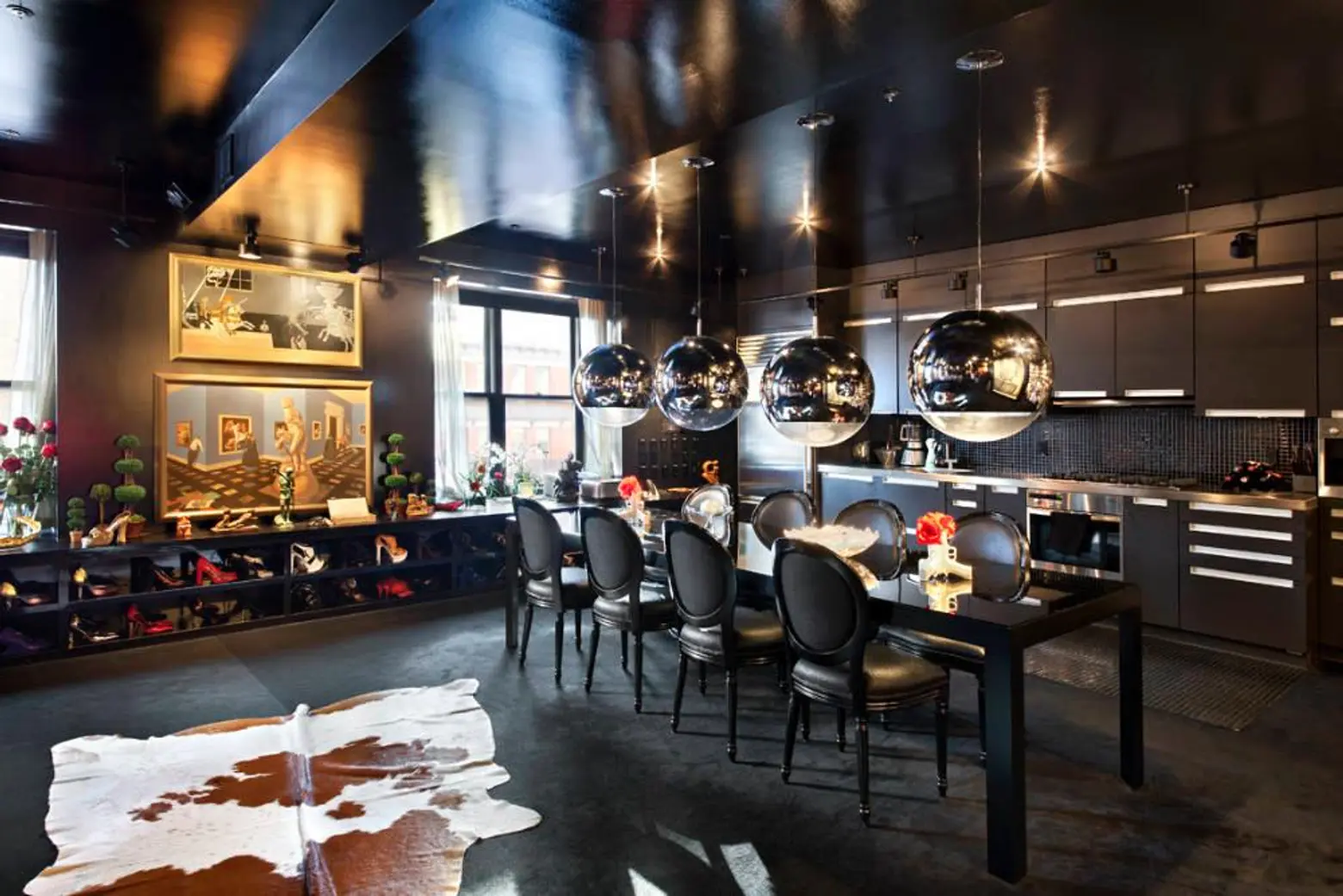 The highlight of this open loft is a massive 20-by-68-foot great room, which prominently displays Gallop's extensive shoe collection. The giant space is divided into sitting areas, providing a nice flow for entertaining. The room is anchored by a sleek stainless steel chef's kitchen on one side and a wall of bookshelves on the other.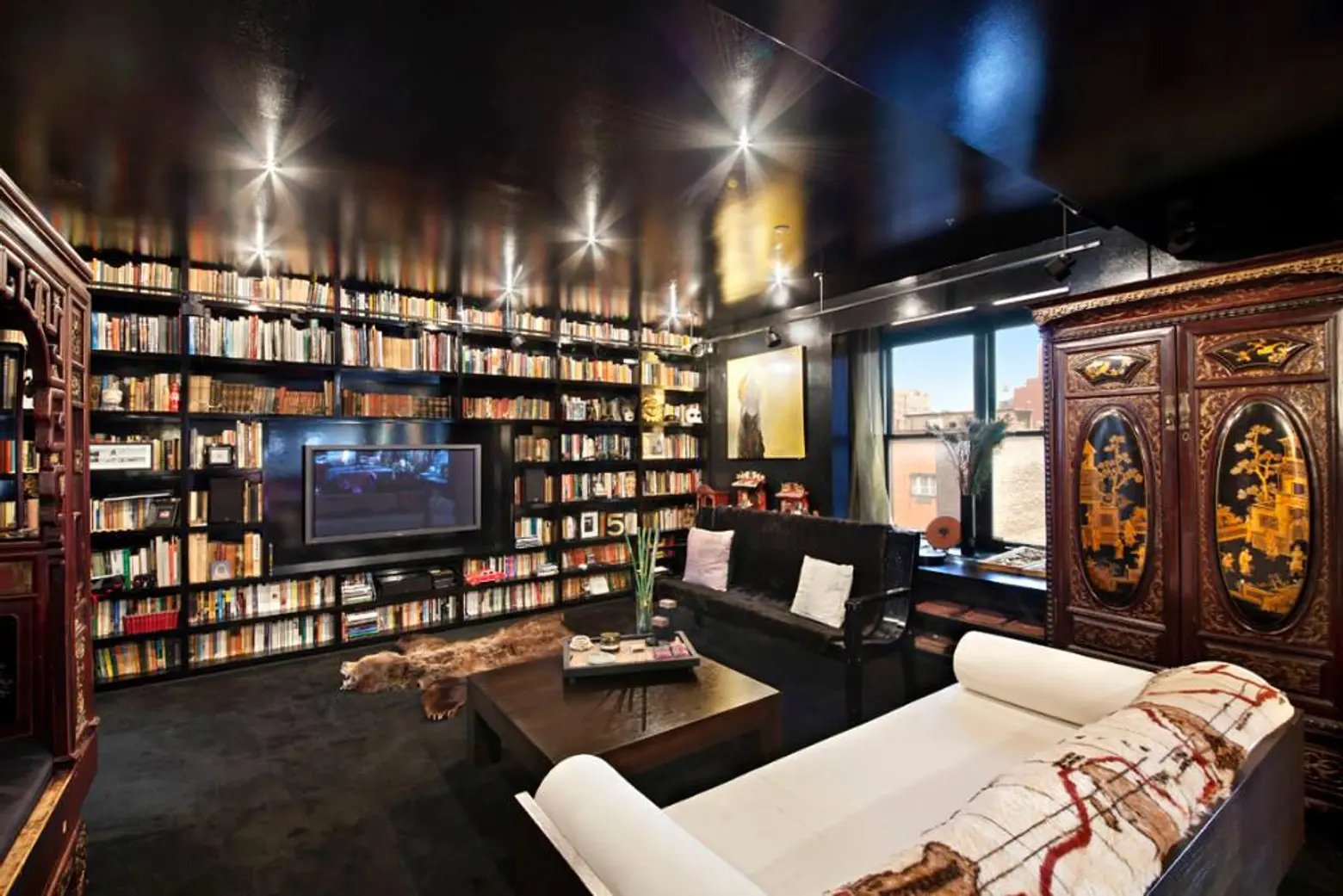 Three walk-in closets form small hallways to the rest of the living space, which includes some storage areas, a living room, and a doorless master bathroom with a deep soaking tub surrounded in sleek black tile. Sadly, the quirky artwork and deer heads are probably not included in the sale, but an additional walk-in closet serves as an adequate consolation prize.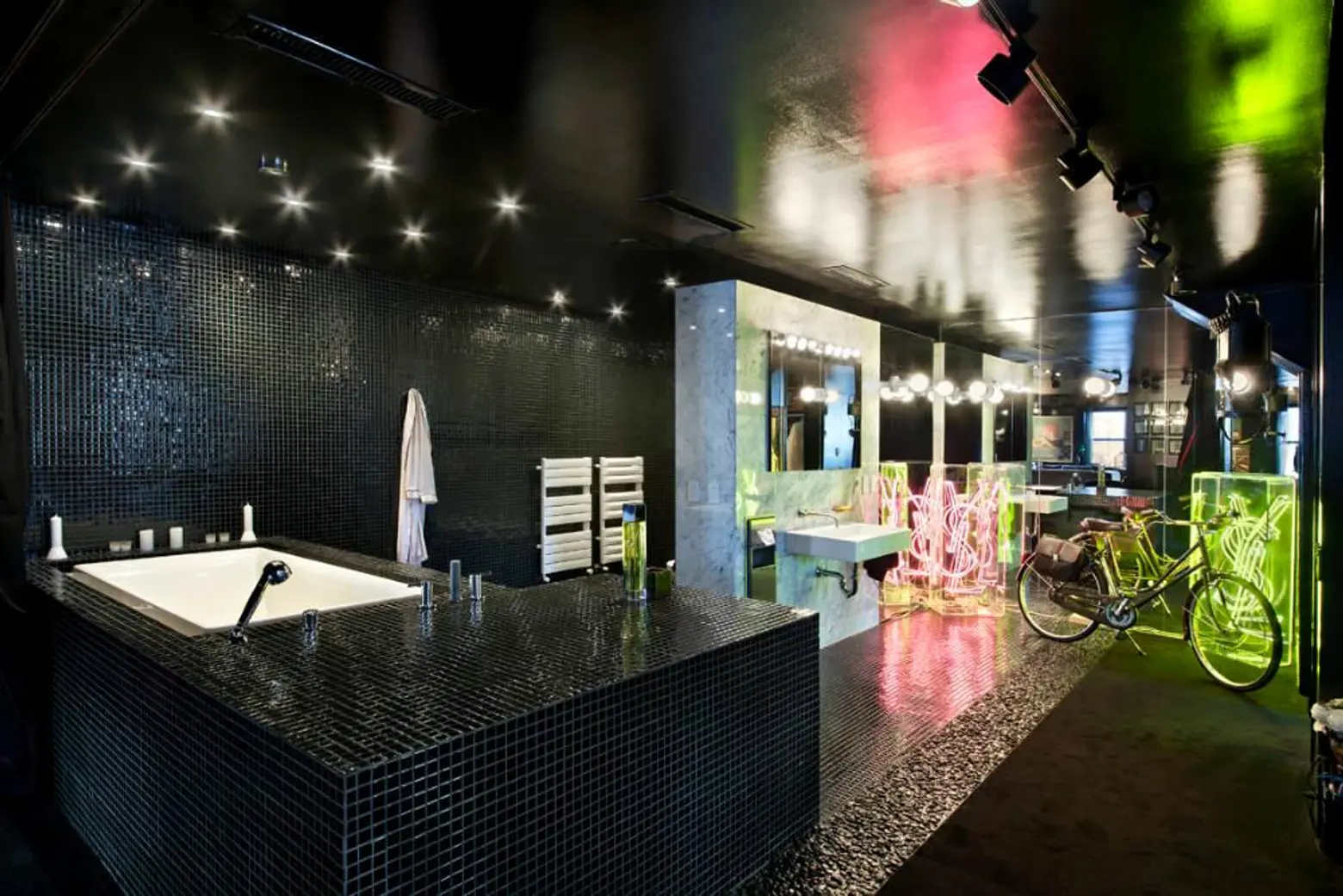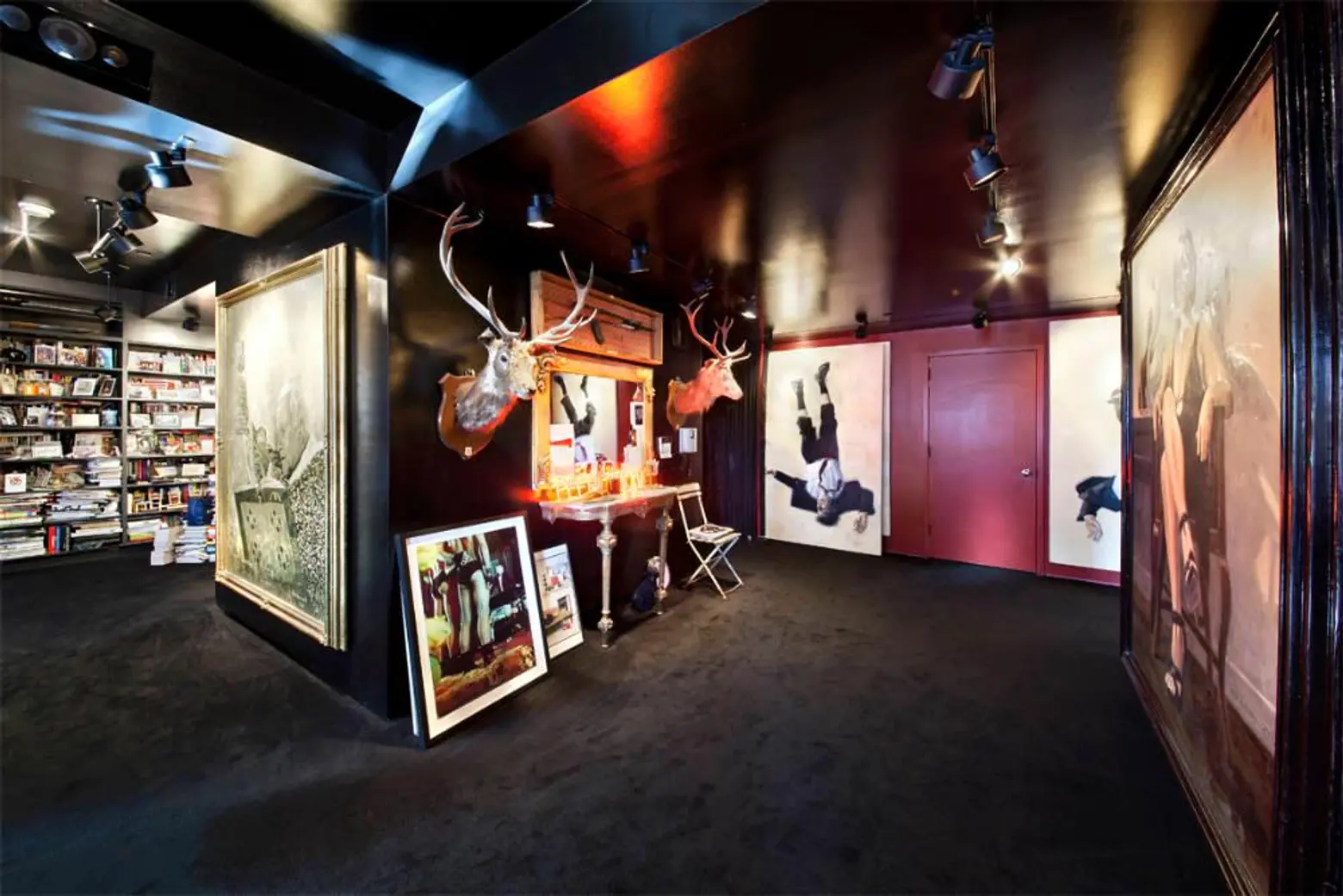 Chelsea's historic McBurney YMCA building was built in 1902. The Beaux-Arts style building, sports a brick, terracotta, and limestone façade, and was converted into a residential building in 2004. The pet-friendly boutique condominium is conveniently located in the heart of Chelsea right near the neighborhood's hottest art galleries, shopping, and restaurants.
[Listing: 213 23rd Street #6S by Claudia Saez-Fromm and Mark David Fromm of Town Residential]
[via CityRealty]
Photos courtesy of Town Residential