Brooklyn Heights co-op in a former mansion offers 'castle-like' grandeur for $1M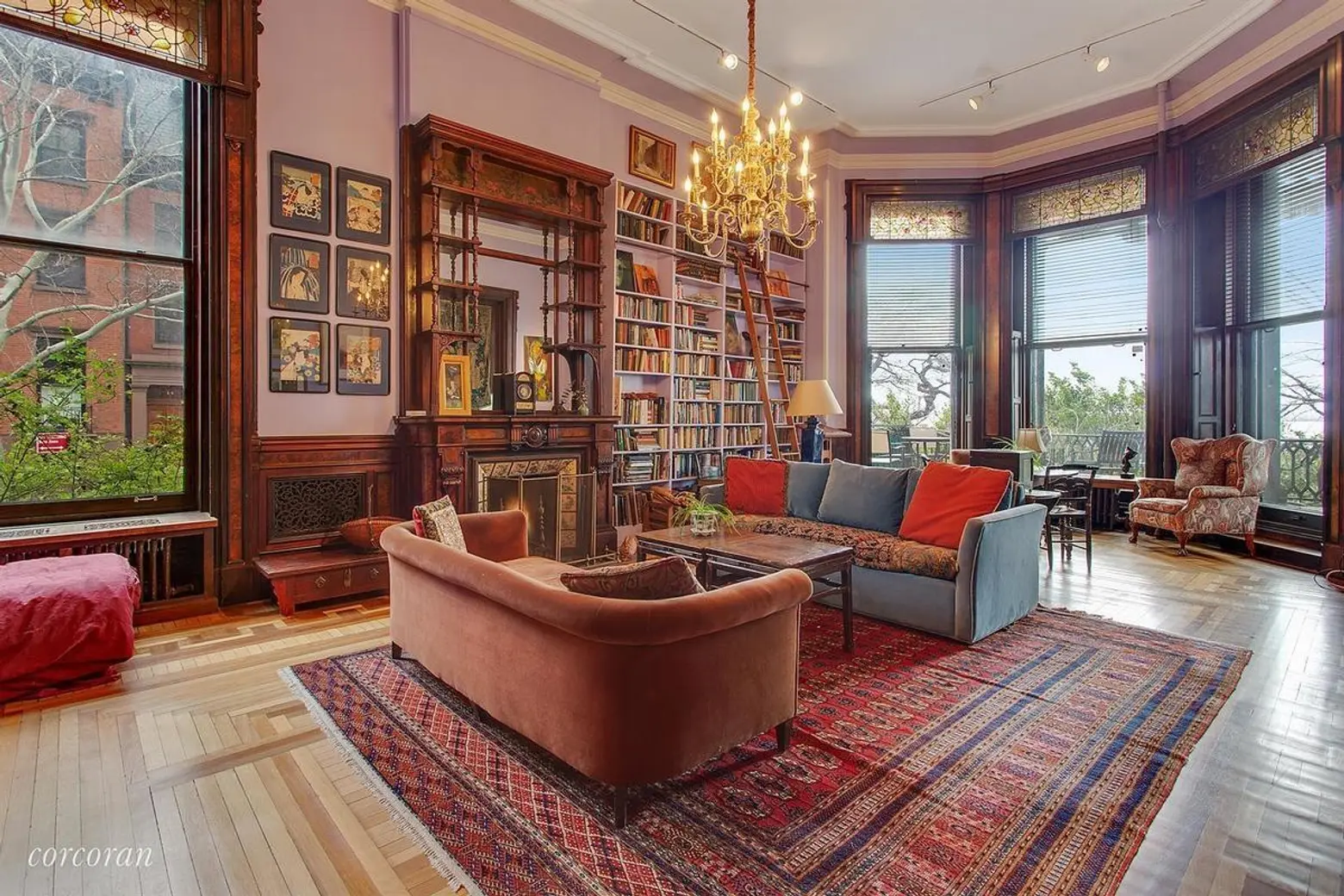 In Brooklyn Heights, a uniquely laid out one-bedroom co-op in a former mansion at 10 Montague Terrace is seeking $1.15 million. The listing says it "has all the style and grandeur you might expect of a Robber Baron's castle," and after getting a look at the wealth of period details–intricate woodwork and moldings, stained glass windows, highly detailed inlaid floors–we can't disagree. Throw in the prime Heights Promenade-facing location with views of the river and lower Manhattan, and that price tag seems like even more of a deal.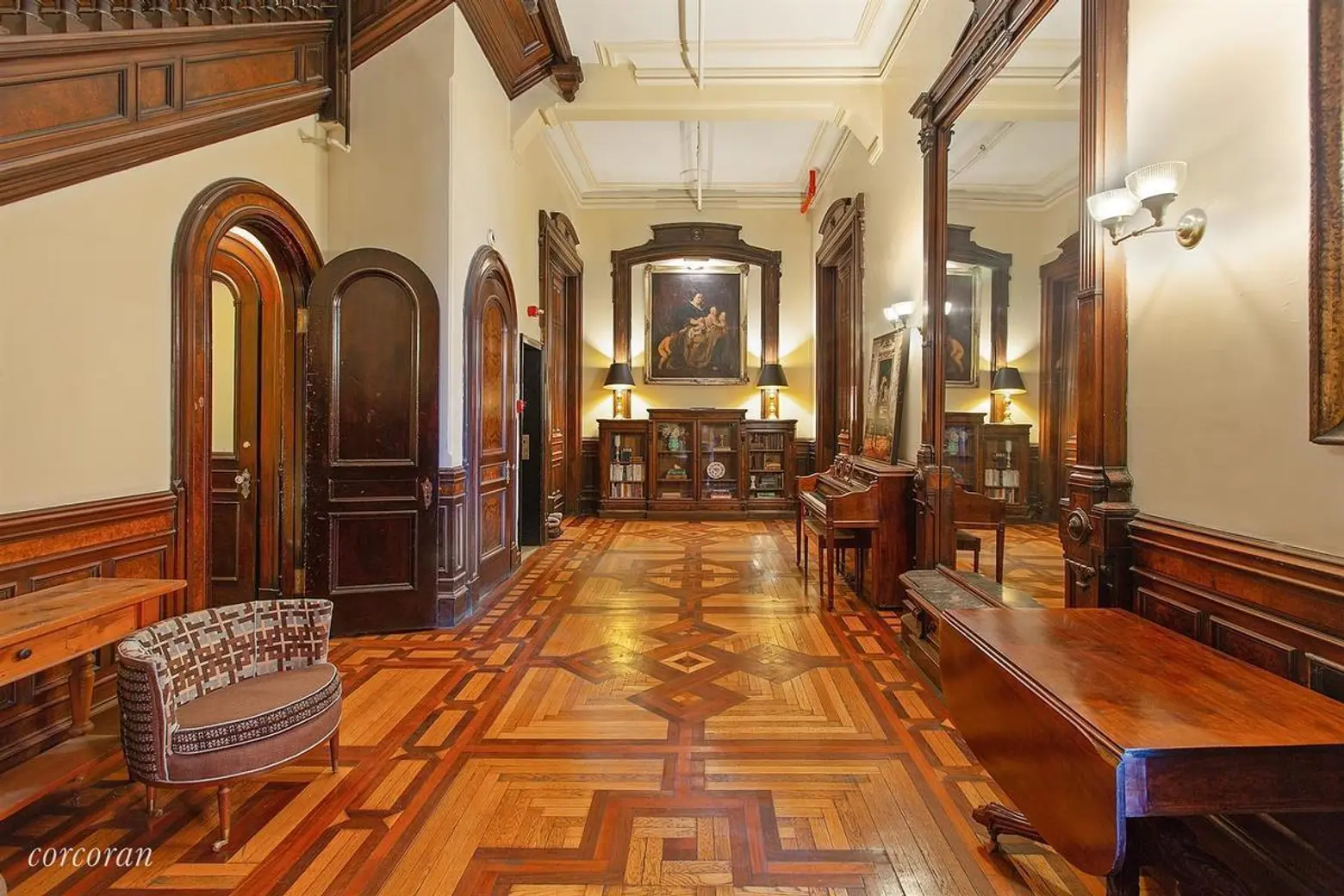 Photos of the unit are limited, but its floor plan is quite unique, with a lofted sleeping area with storage accessible by staircase on an upper level above a large lower floor. A communal entry hall complete with pier mirror and arched doors leads into the apartment, which the listing ganders is the mansion's former library.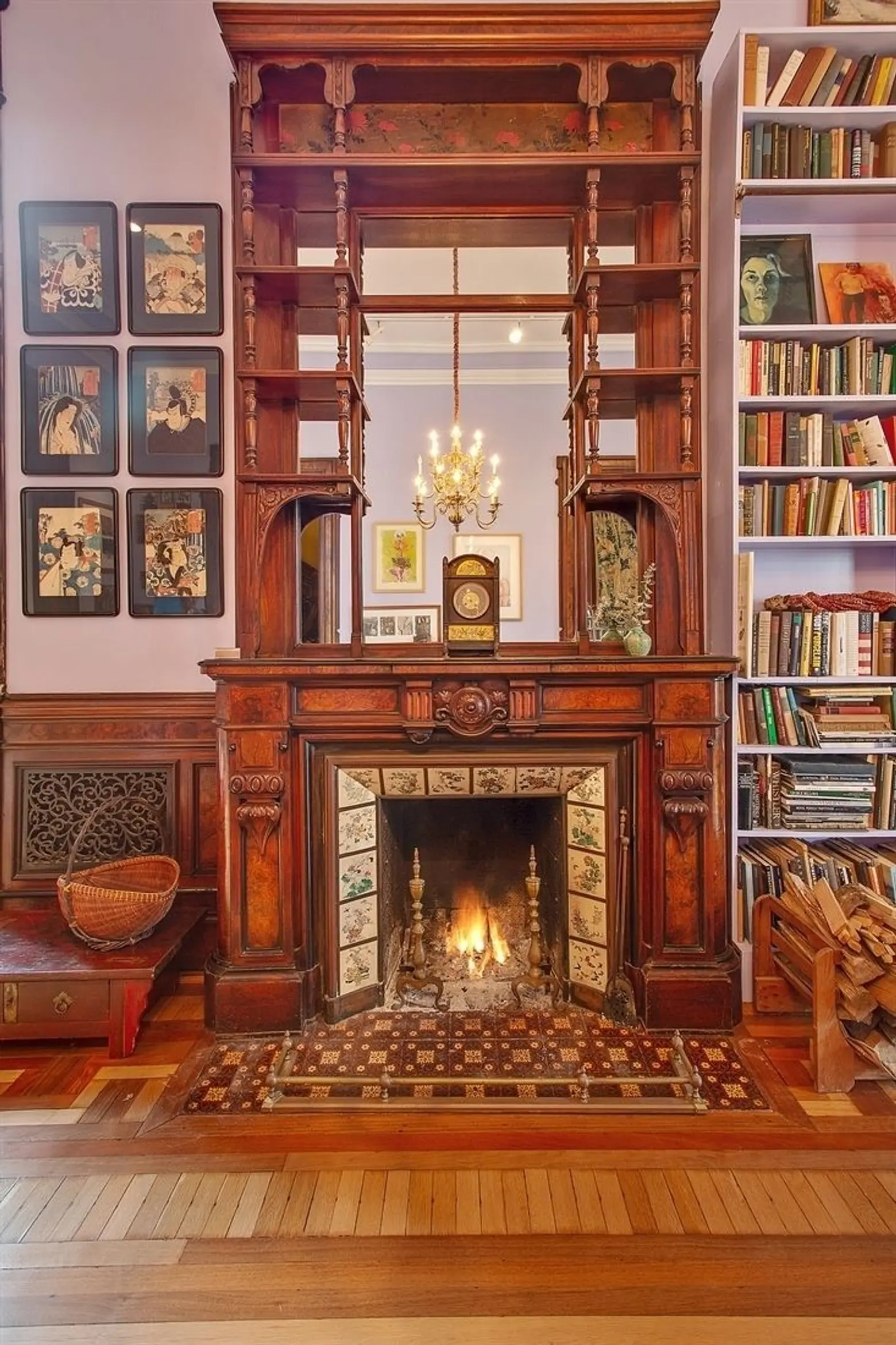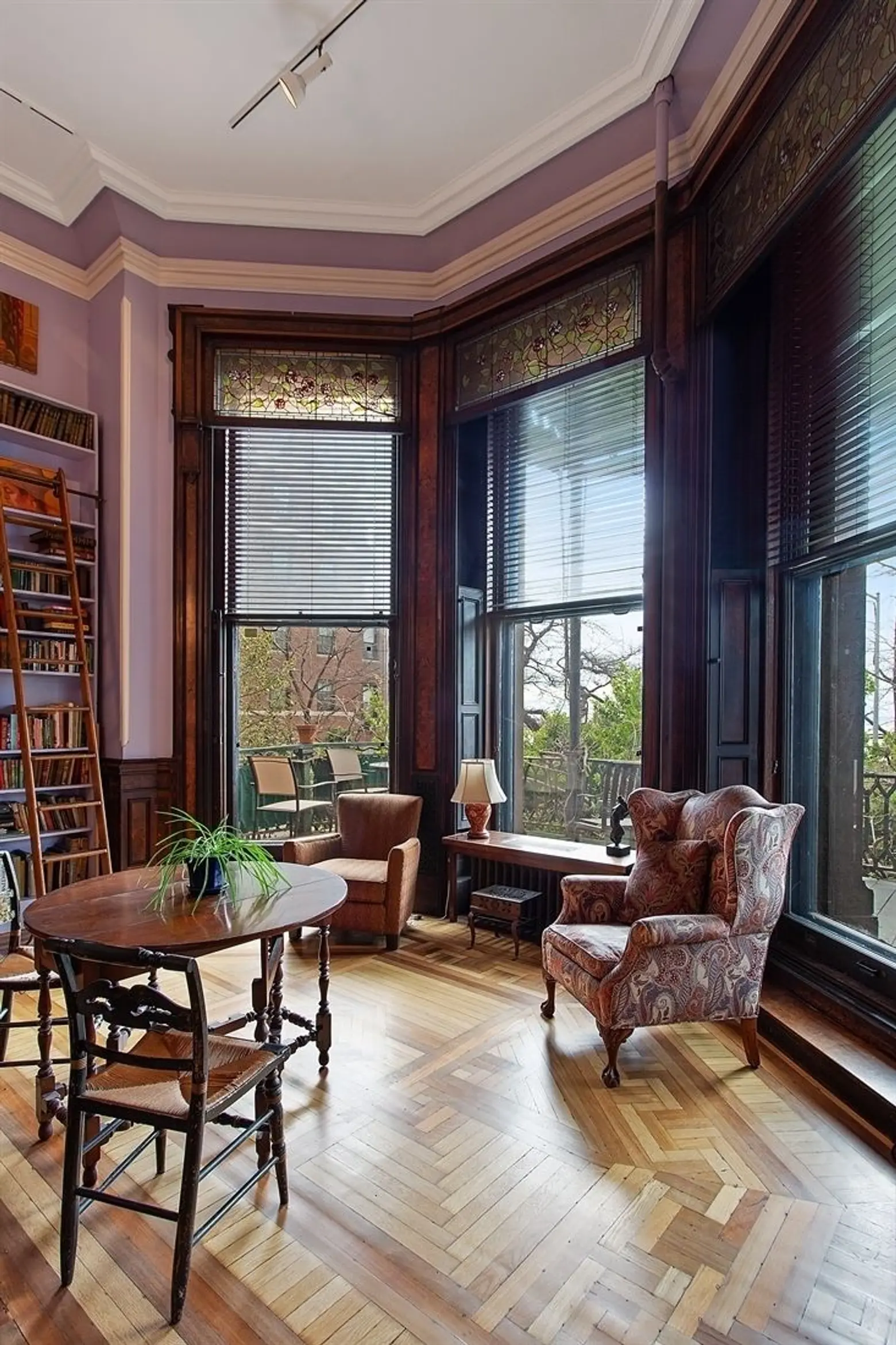 The living and dining rooms are sprawling, with lofty 16-foot ceilings, oversized windows, and period details galore, including a working fireplace. A terrace sits just beyond the lower level.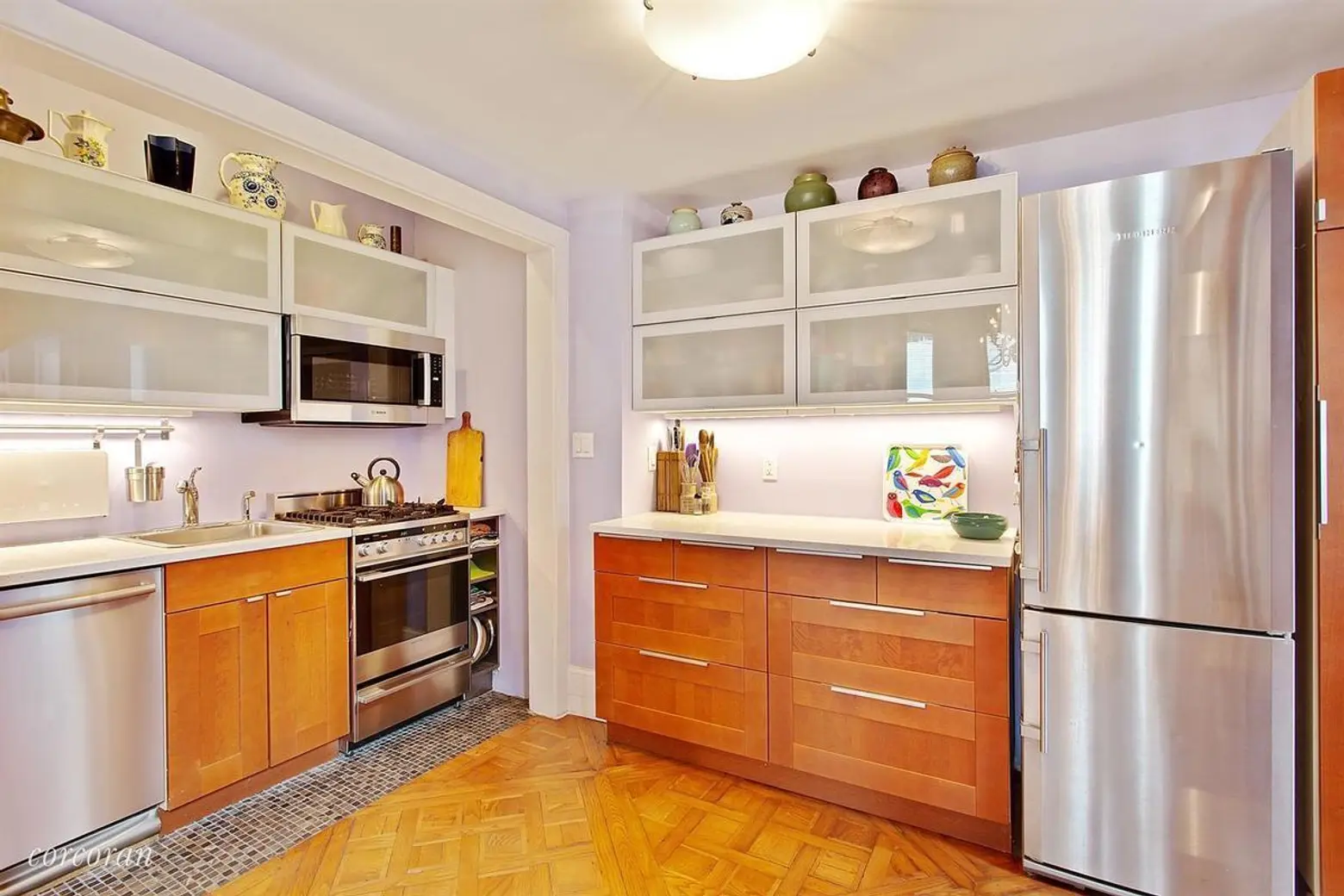 The kitchen appears brand new and is tastefully redone, although it's still quite a modern contrast to the rest of the millwork-soaked apartment.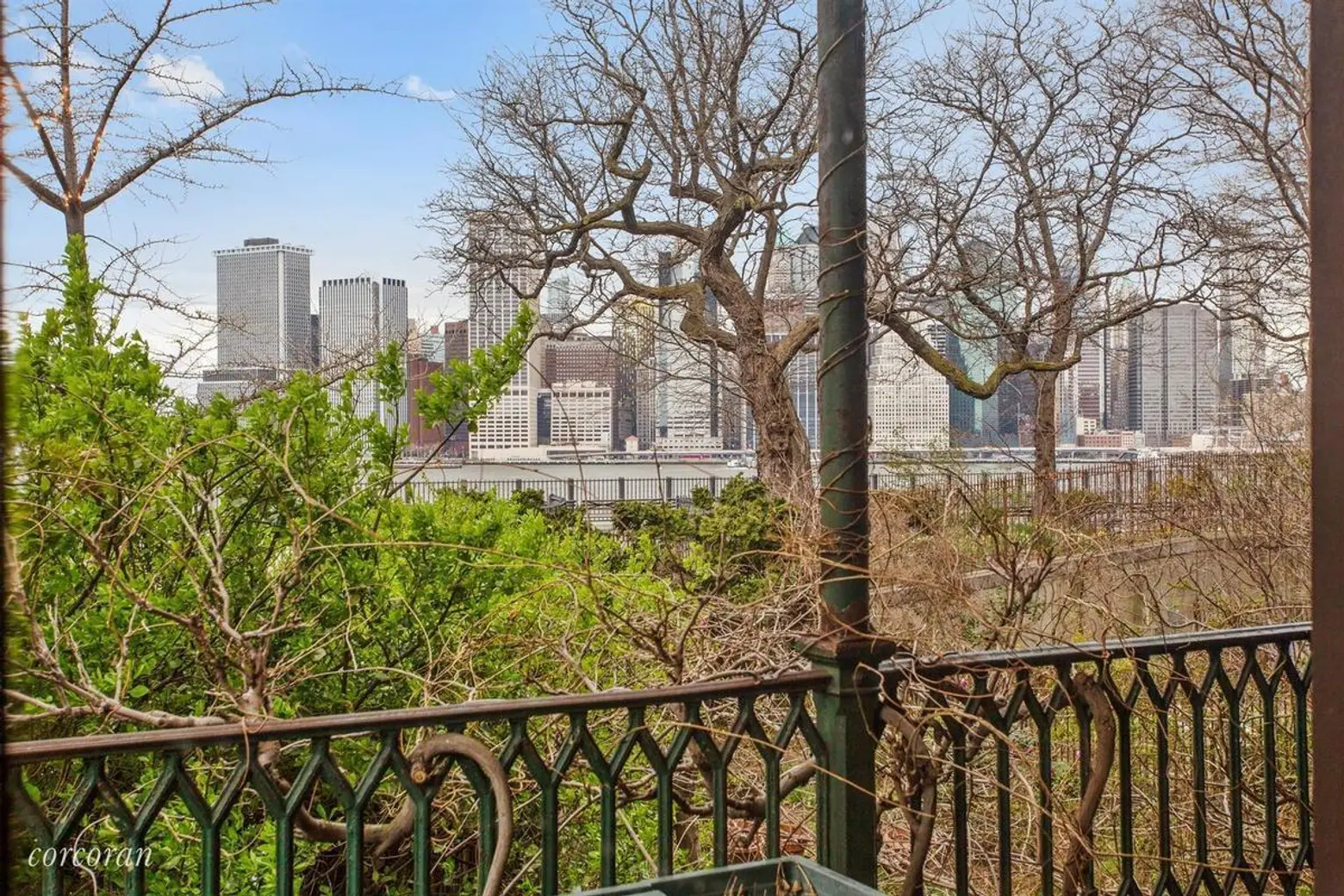 Overlooking the Promenade, the eclectically styled brownstone is some five blocks from the Court Street R station and the Borough Hall 2, 3, 4, 5 stop.
[Listing: 10 Montague Terrace #2C by Ellen Newman for the Corcoran Group]
RELATED:
Photos courtesy of the Corcoran Group