Billionaire developer Stephen Ross lists Time Warner Center penthouse for $75M
Listing images by Evan Joseph and Nina Poon; courtesy of The Corcoran Group
As Related CEO and Miami Dolphins owner Stephen Ross prepares to move into the penthouse at one of his most recent developments, 35 Hudson Yards, he's first unloading one of his older properties at another one of the company's Skidmore Owings & Merrill-designed building, the Time Warner Center. (The Real Deal's roundup of his properties shows Ross's penchant for "getting high off his own supply.") First reported by the Wall Street Journal, Ross has listed the 80th-floor condo he shares with his wife, jewelry designer Kara Ross, for a staggering $75 million—one of the most expensive properties on the market in New York City.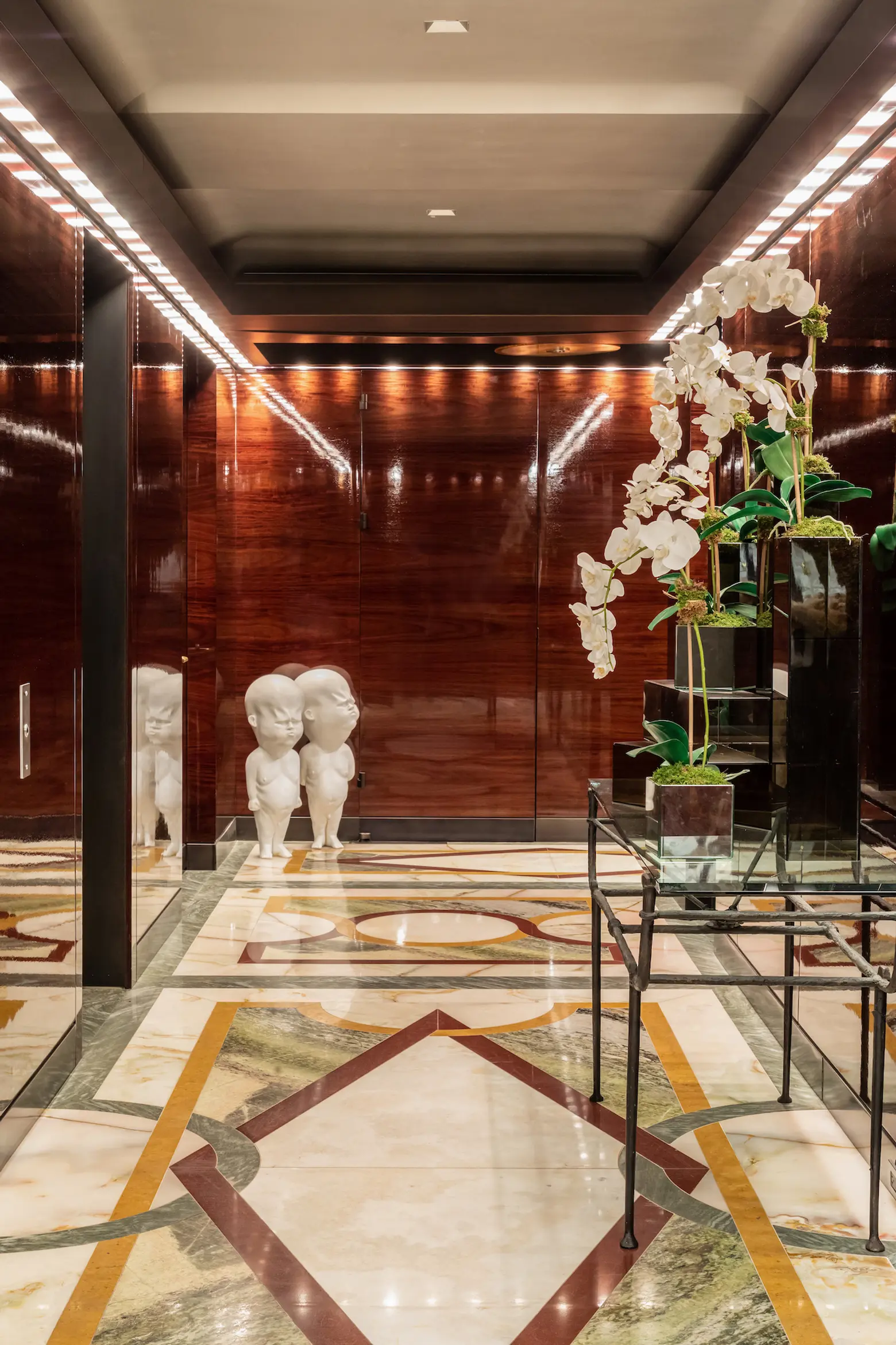 Even before the building was completed in 2003, the Rosses tapped designer Tony Ingrao and his partner, Randy Kemper to transform the glassy interiors. "My husband and I love modern, but not harsh modern," Kara said in a 2015 Architectural Digest feature on their home. "It can get a little cold and stiff. We wanted a place where you could relax and take your shoes off."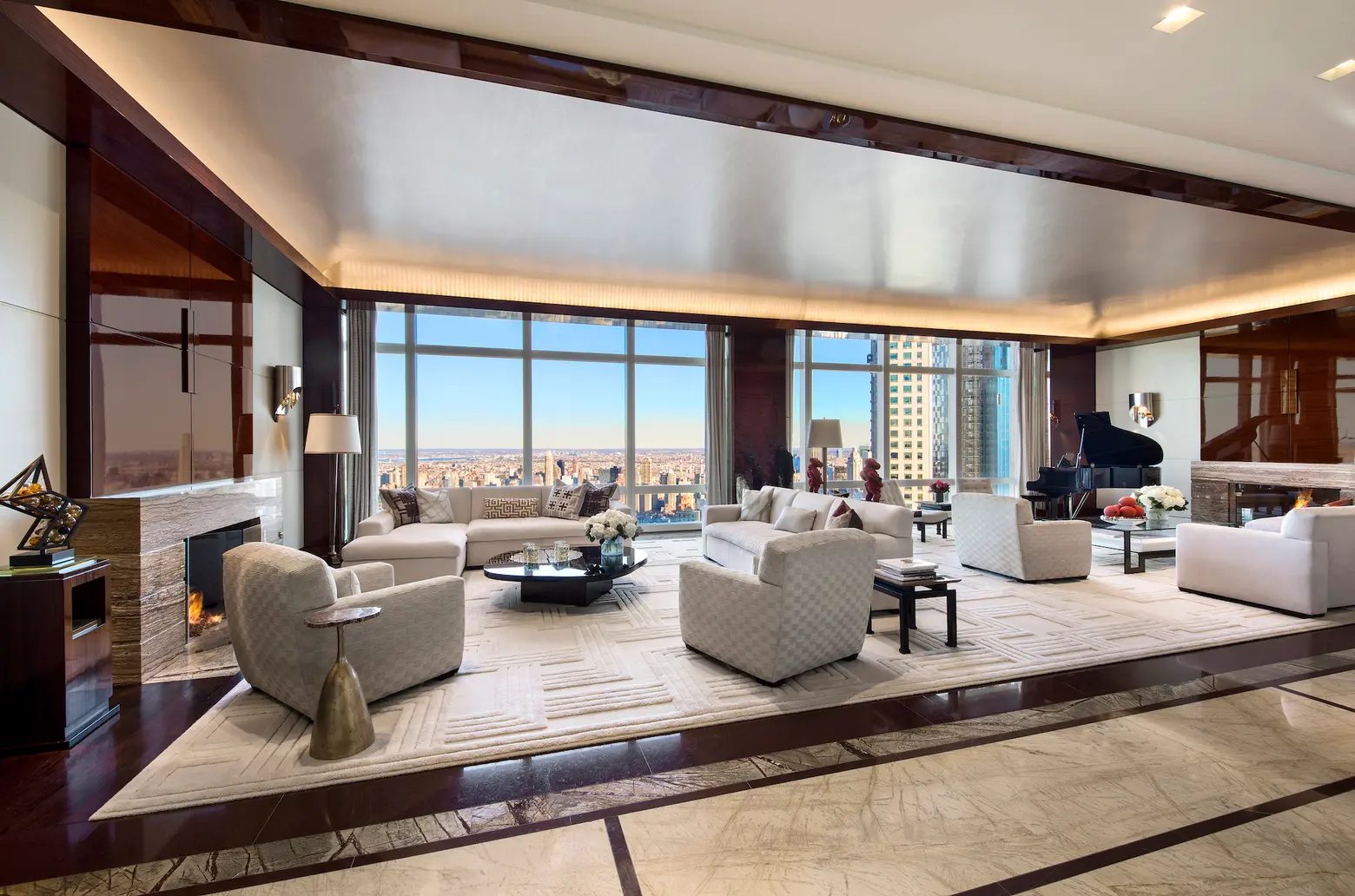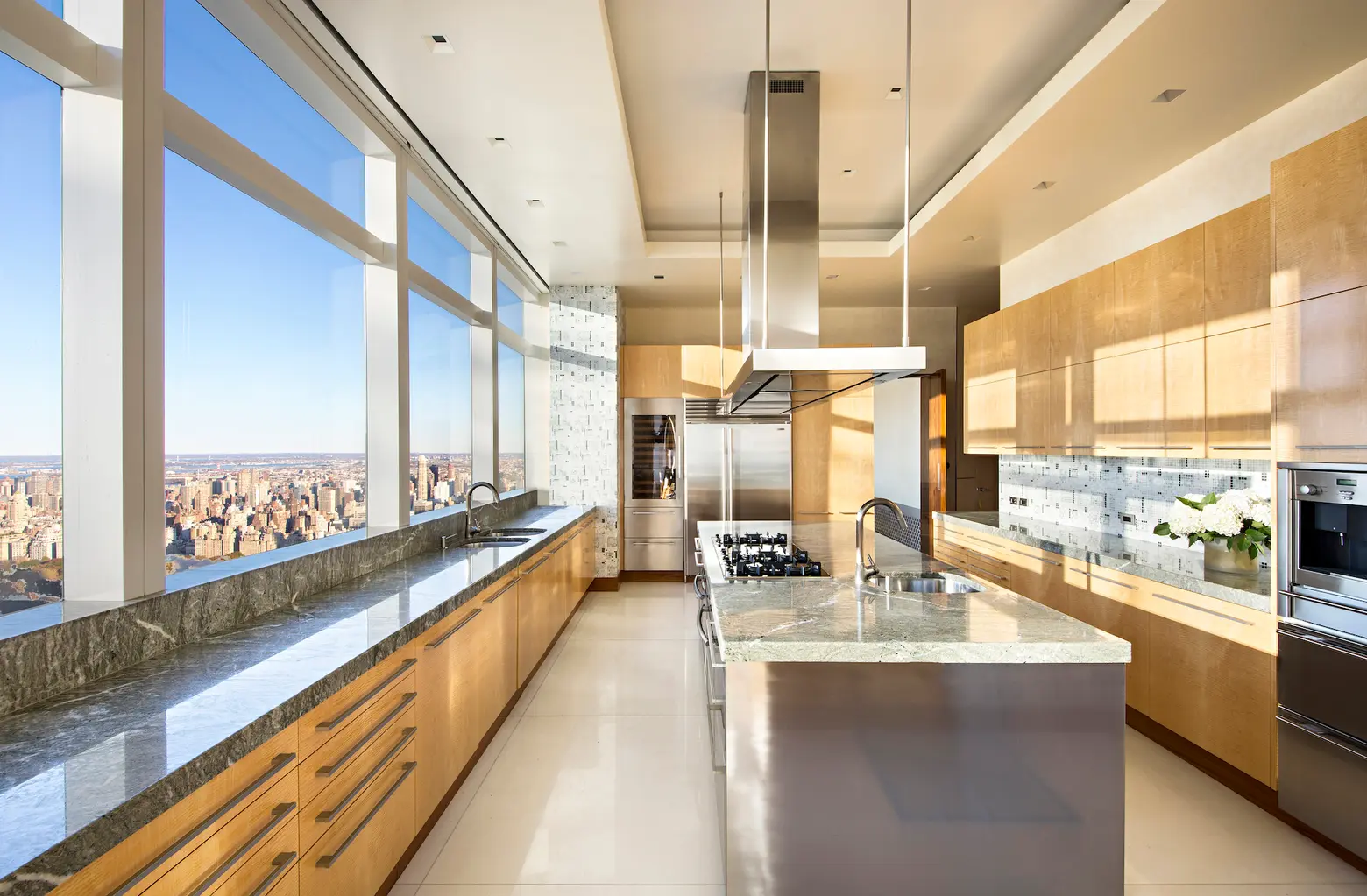 Taking a cue from her own approach to jewelry design and materiality, the interiors feature a unique blend of exotic materials, beginning in the entry foyer that's inlaid with several different kinds of stone. The floors throughout are a dark red African bubinga wood, while Asian padouk wood features in the doors, beams, and moldings. Some walls are upholstered or paneled, and there are luxurious carpets and fabrics throughout, mainly keeping to a neutral, earth-tone palette.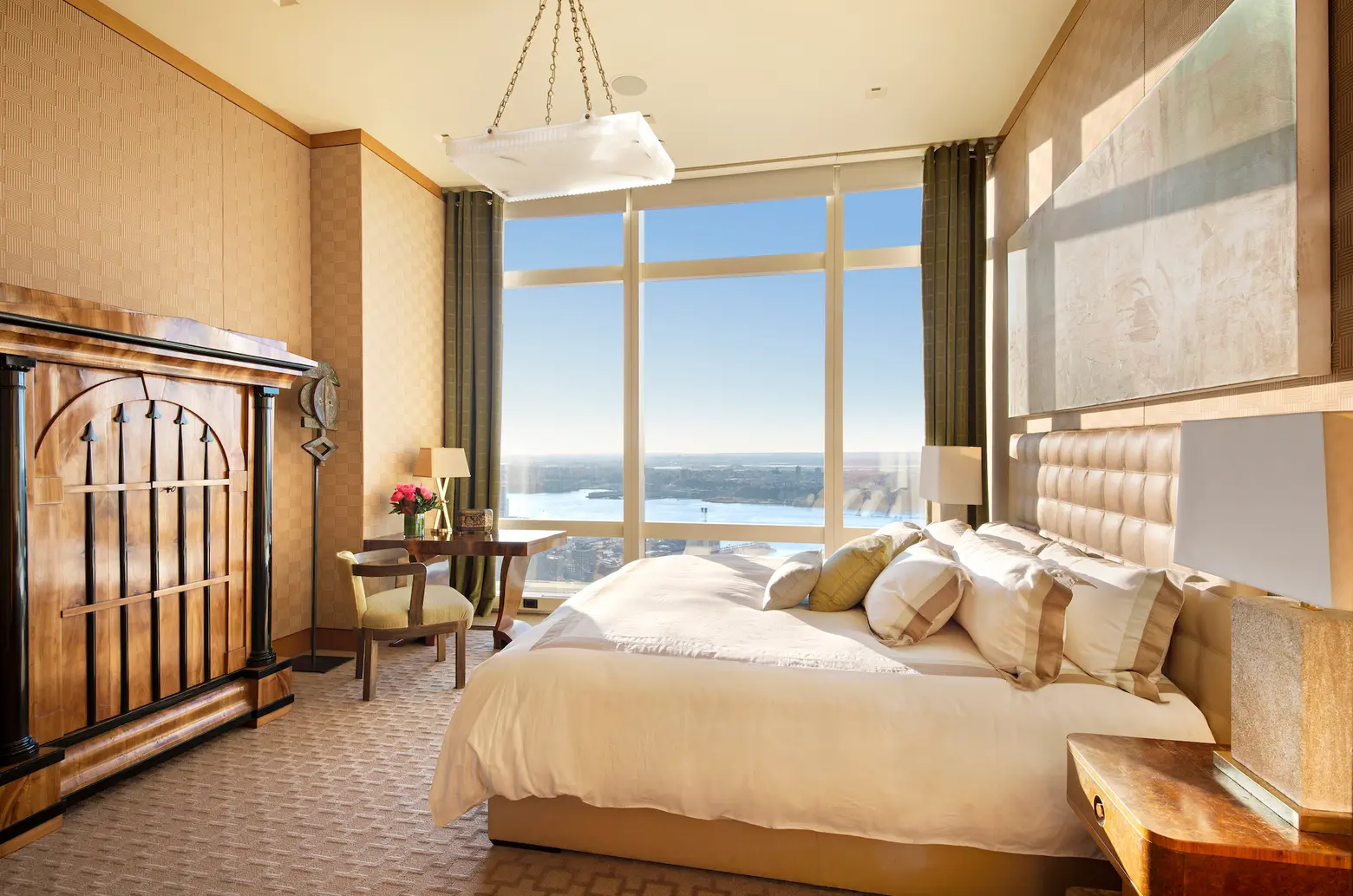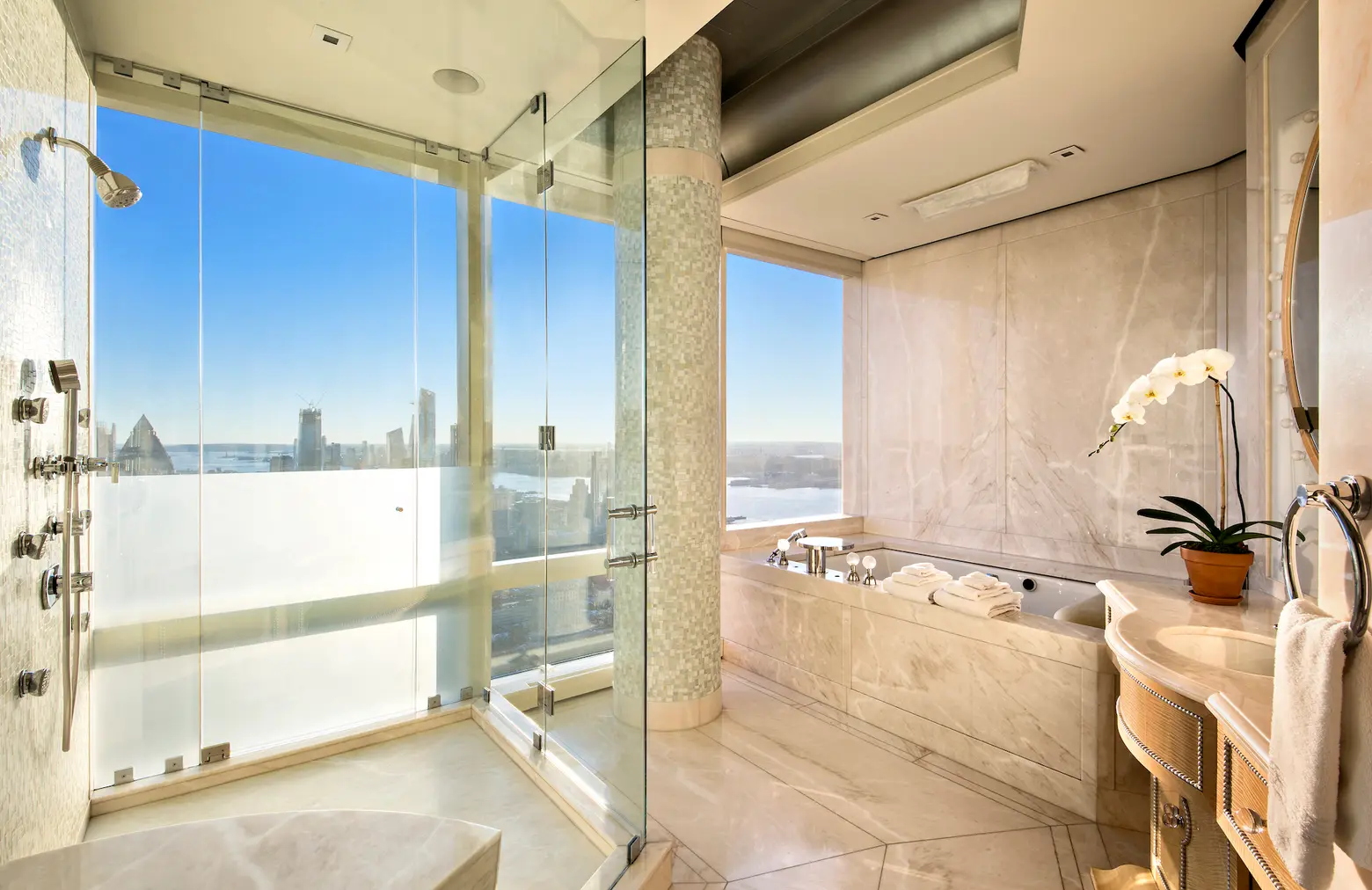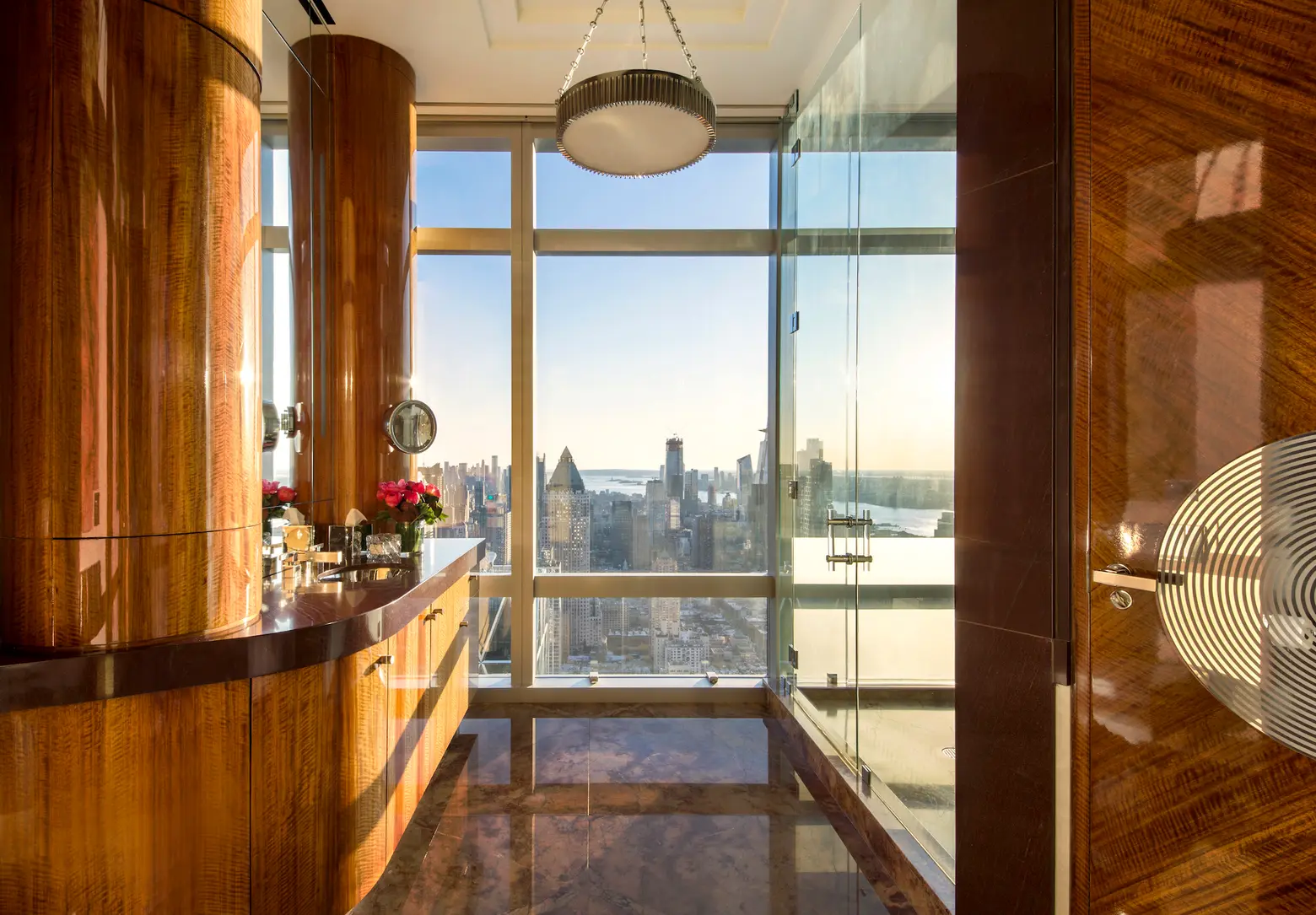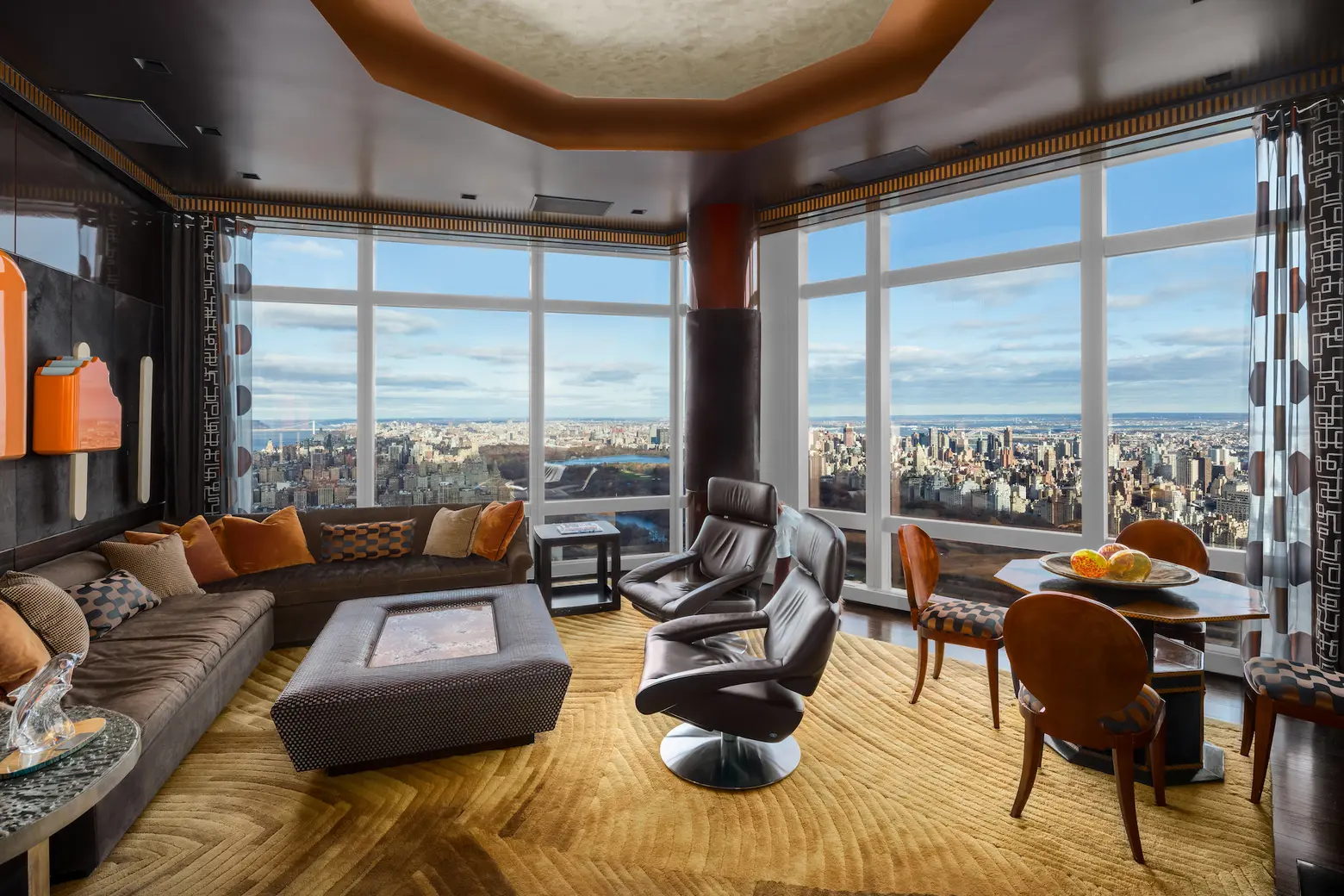 Organized around a parallelogram-shaped plan, the apartment spans 8,500 square feet. There are five total bedrooms, including a master suite with two bedrooms and two bathrooms. Two of the other bedrooms currently house a private gym and a golf simulator, as the Journal noted.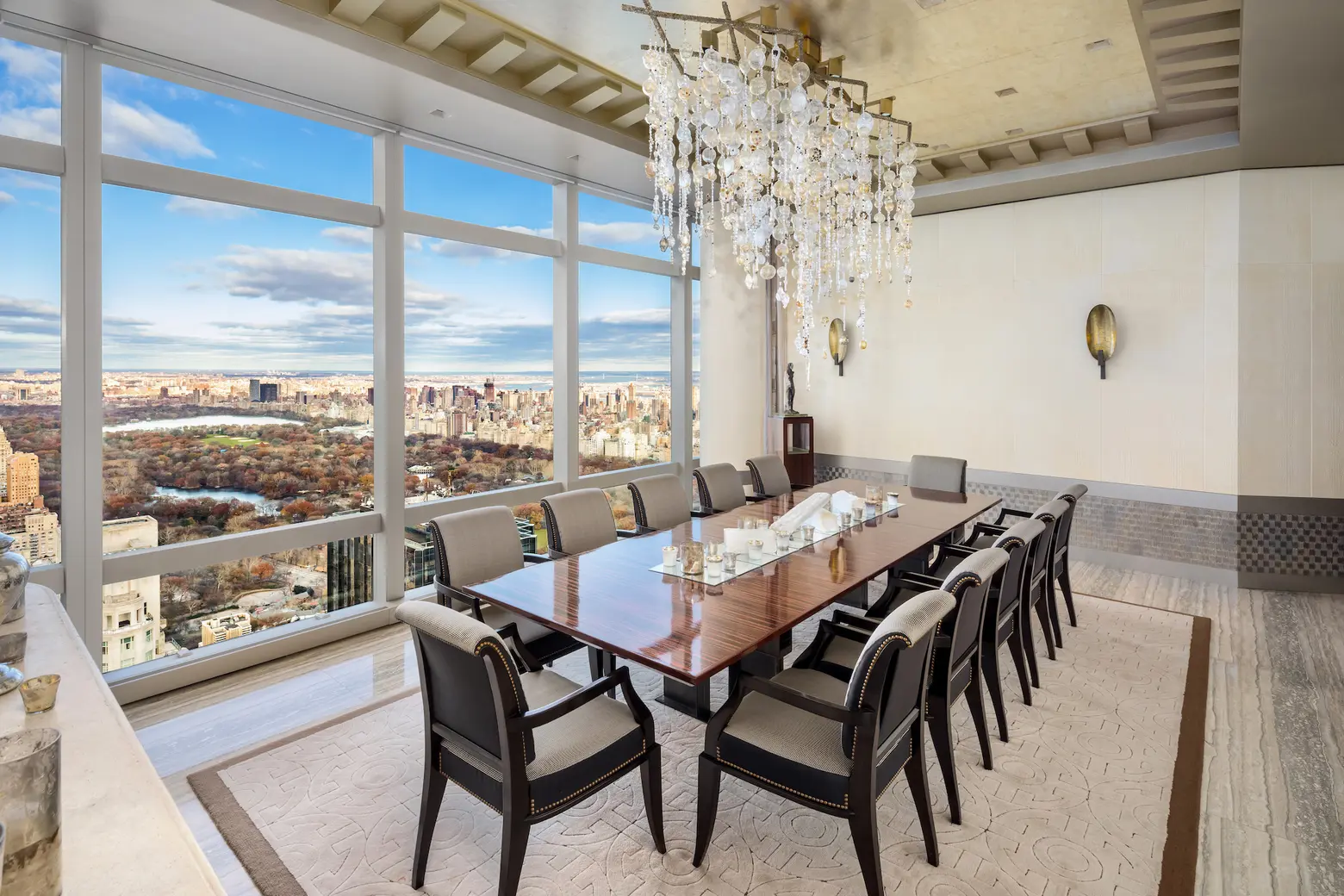 The Rosses chose an eclectic mix of furniture, including French Deco pieces by Eugene Printz and Jules Leleu and pieces from the 1960s and '70s by Karl Springer and Maria Pergay. Custom lighting fixtures and specially commissioned works of art adorn the walls, but at the end of the day it all comes back to those stunning Central Park views, which feature most prominently in the living room and adjacent dining room. "Living above Central Park like this feels like you're actually living in the park," Kara Ross has said. "It's as if you're in a painting that's always changing, from green to yellow to red to gray and slowly back to green again. It has a kind of power that most art can only dream about."
[Via Wall Street Journal]
[Listing: 25 Columbus Circle, Apt. PH80 by Deborah Grubman, Deborah Kern, and David Adler of The Corcoran Group]
[At CityRealty]
RELATED:
Listing images by Evan Joseph and Nina Poon; courtesy of The Corcoran Group