'Bach in the Subways' brings classical music underground this weekend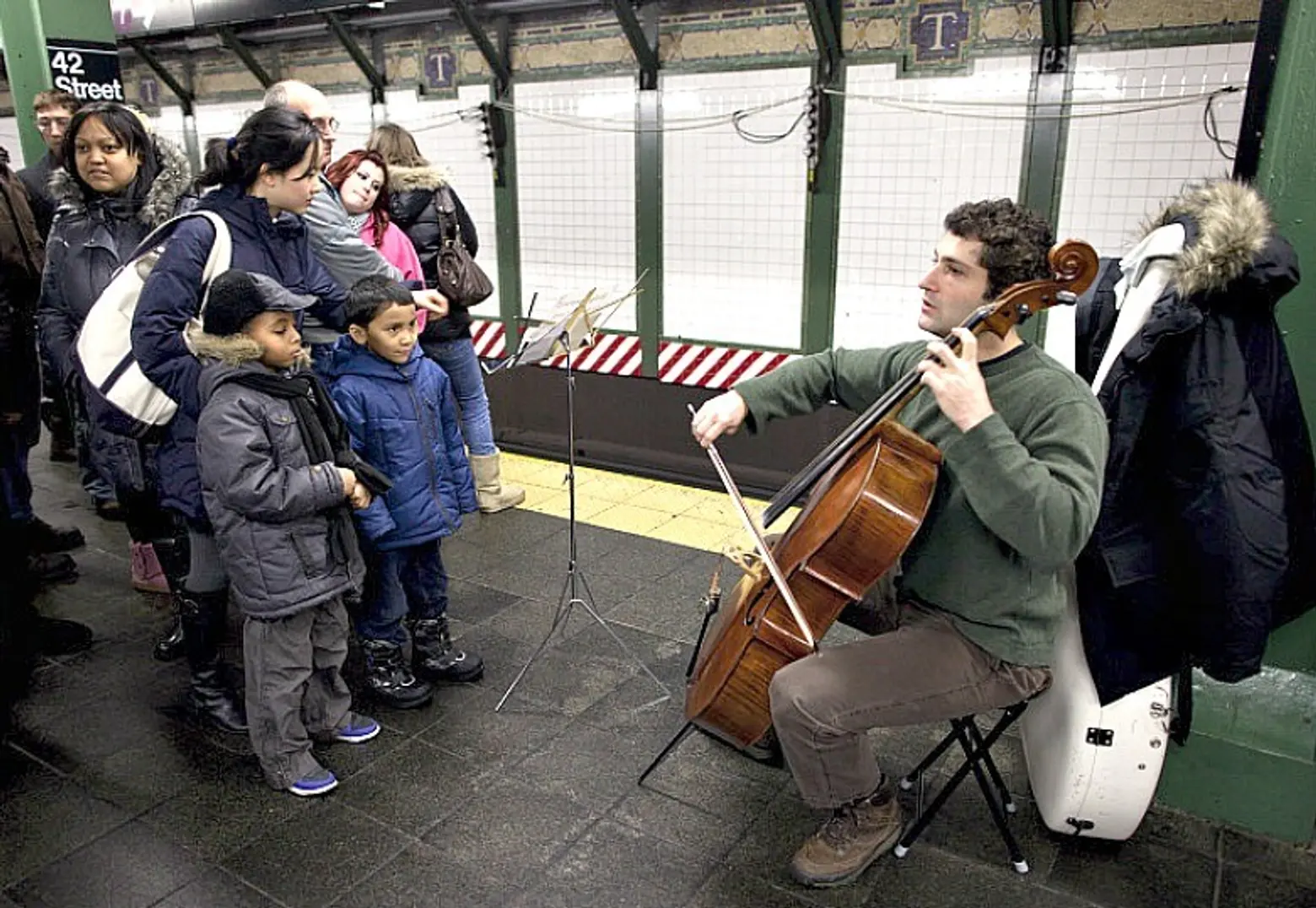 This weekend, celebrate Johann Sebastian Bach's 331st birthday by listening to musicians play all the Baroque hits in subway stations across the city. From Saturday to Monday, Bach in the Subways will bring hundreds of performers underground and above, sharing the German composer's work with New Yorkers for free as part of the MTA's Music Under New York program.
Cellist Dale Henderson first founded Bach the Subways in 2010 after he played his cello at the N, Q, R platform at Times Square. He then invited musicians from all over to join him the following year in celebrating Bach's birthday by playing his music in various subway stations. The number of musicians has increased every year, and the event has even spread to different cities. In 2015, thousands of musicians in 150 cities and 40 countries played Bach's music.
And it's completely free- performers cannot accept any tips or donations. According to the event's website, "Bach in the Subways has always been a shared gift of musical joy and we want to keep it that way." Find the complete list of Bach in the Subways performances happening in New York City, here.
RELATED:
Lead image of Dale Henderson via Bach in the Subways/Facebook