Asking $14.8M, 200-acre Catskills compound hits the market for the first time in nearly 200 years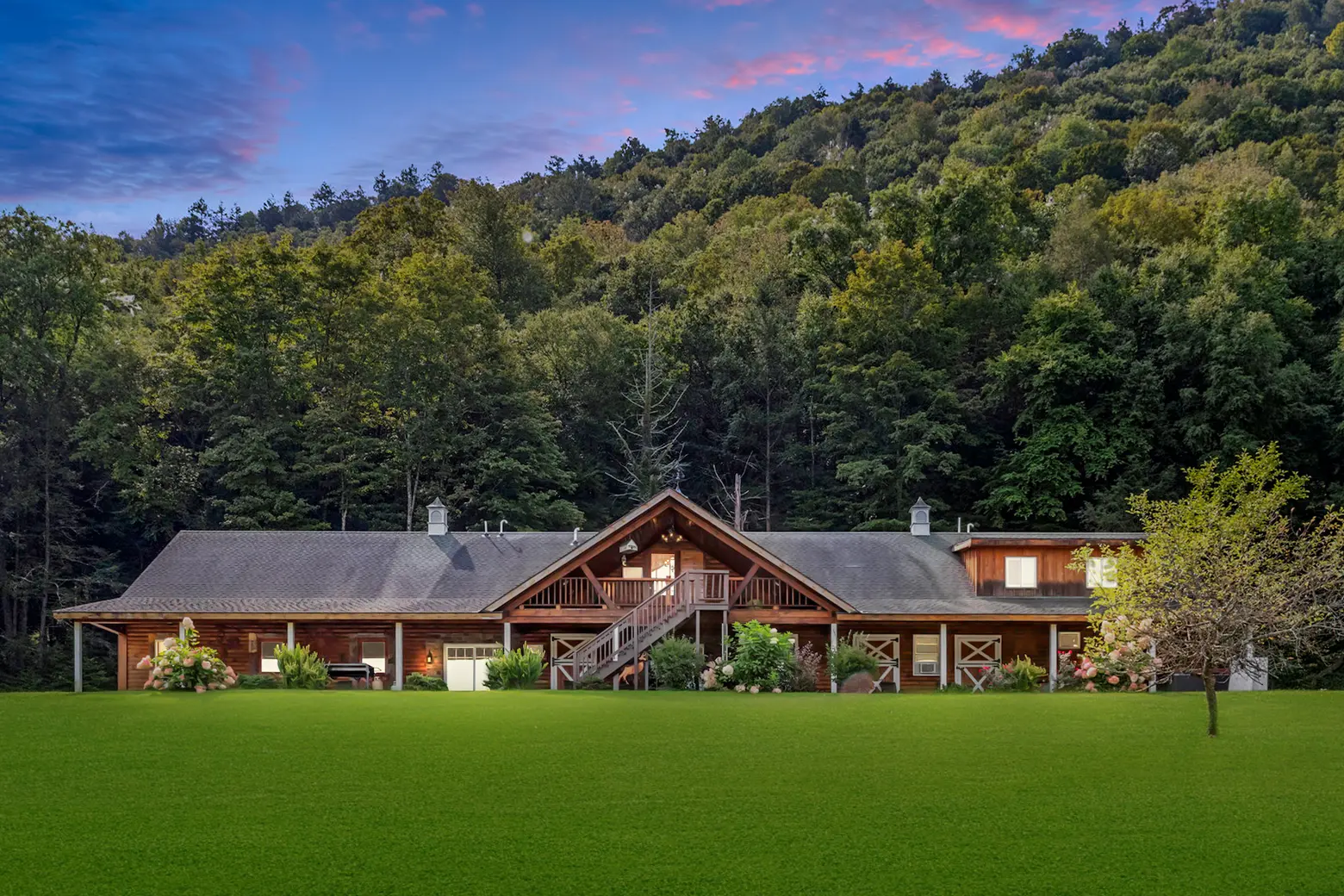 All images courtesy of Santiago Jehovy from Empire Optix
A sprawling estate tucked into the Catskill Mountains is for sale for the first time in nearly 200 years. Passed down in the same family since 1839, the Fishs Eddy compound currently includes two vacation rentals across 200 acres along the East Branch Delaware River. Asking $14,800,000, the property at 1650 Bodit Road includes four modern main buildings with the capacity to host up to 72 guests at once, surrounded by 1,000 acres of conservation land.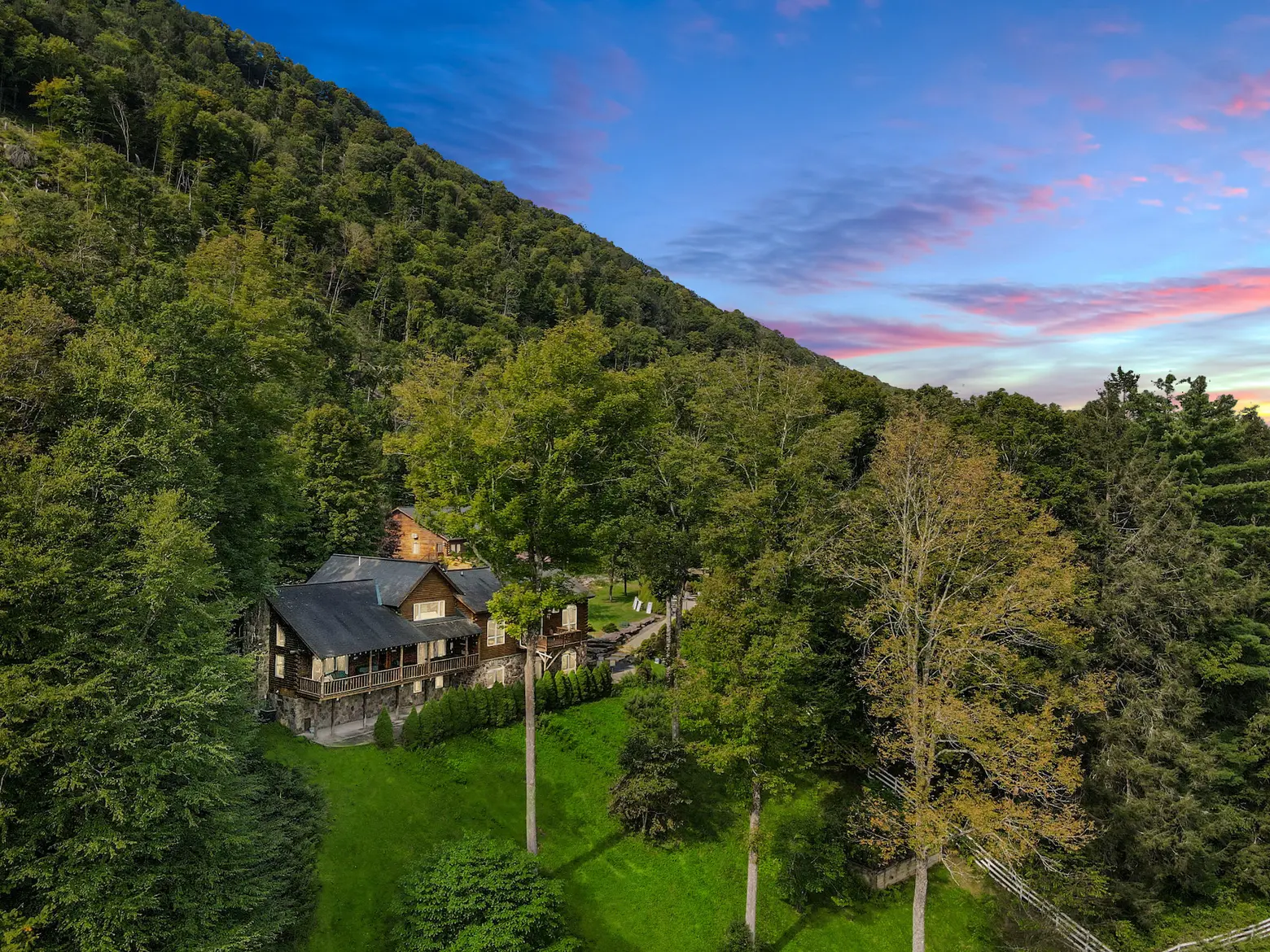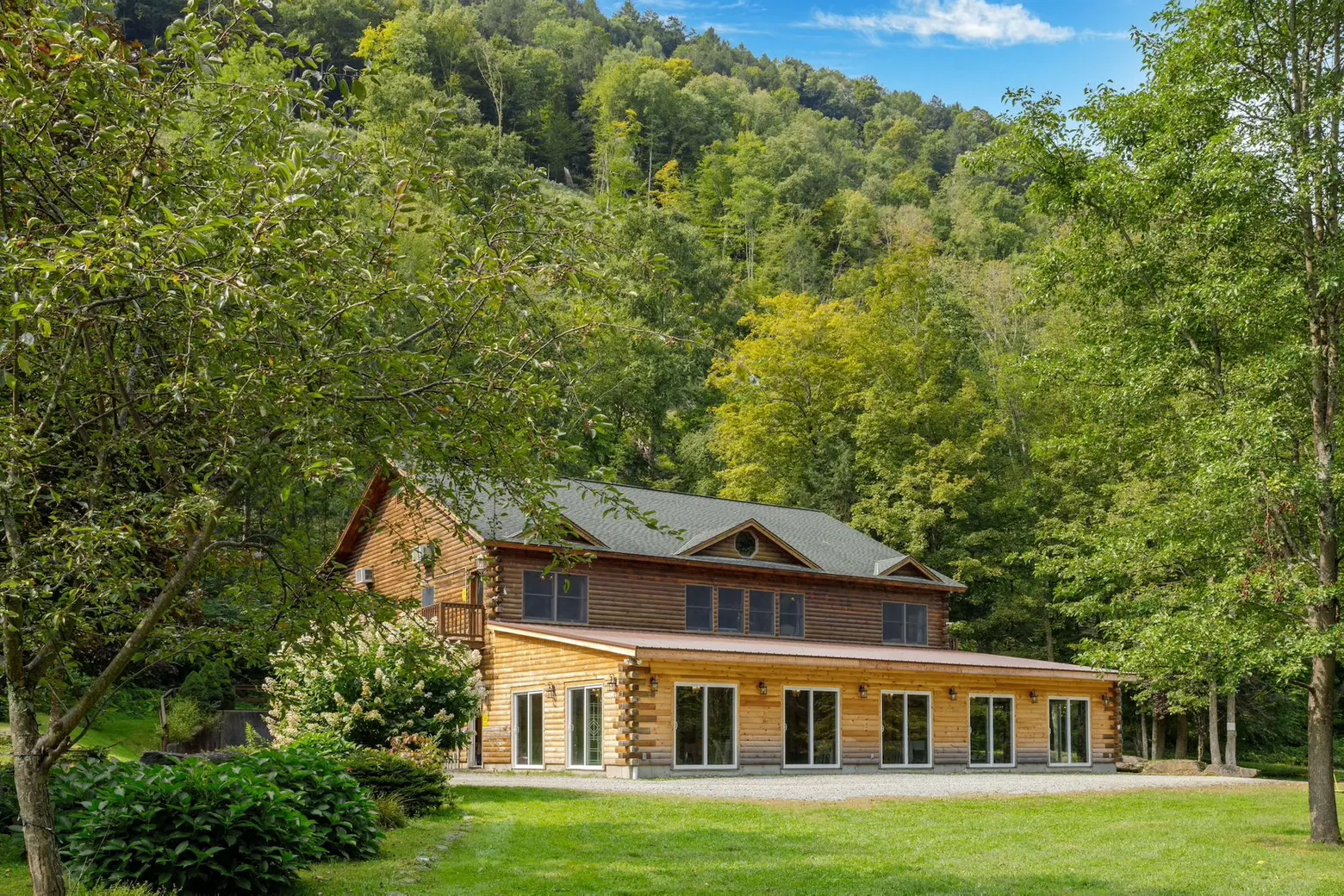 The estate's seller is Gale Brophy, the great-granddaughter of President Calvin Coolidge. Brophy raised thoroughbred horses on the property, including Strike the Gold, who won the 1991 Kentucky Derby.
As Times Union reported, the main house, which is being rented out currently under the name DeerRidge, has 17 bedrooms. RiverView, the other house, can sleep 12 guests and has a 1,000-square-foot primary suite. And since there's no requirement the property be used for hospitality, the next owners could create a "primary residence, creative or corporate retreat, spa, riding camp or even performance venue," as the listing describes.
"There are so many people looking for safe havens. It's so tucked in and private, surrounded by mountains," Elizabeth Peters, the Four Seasons Sotheby's International Realty agent with the listing, told Times Union.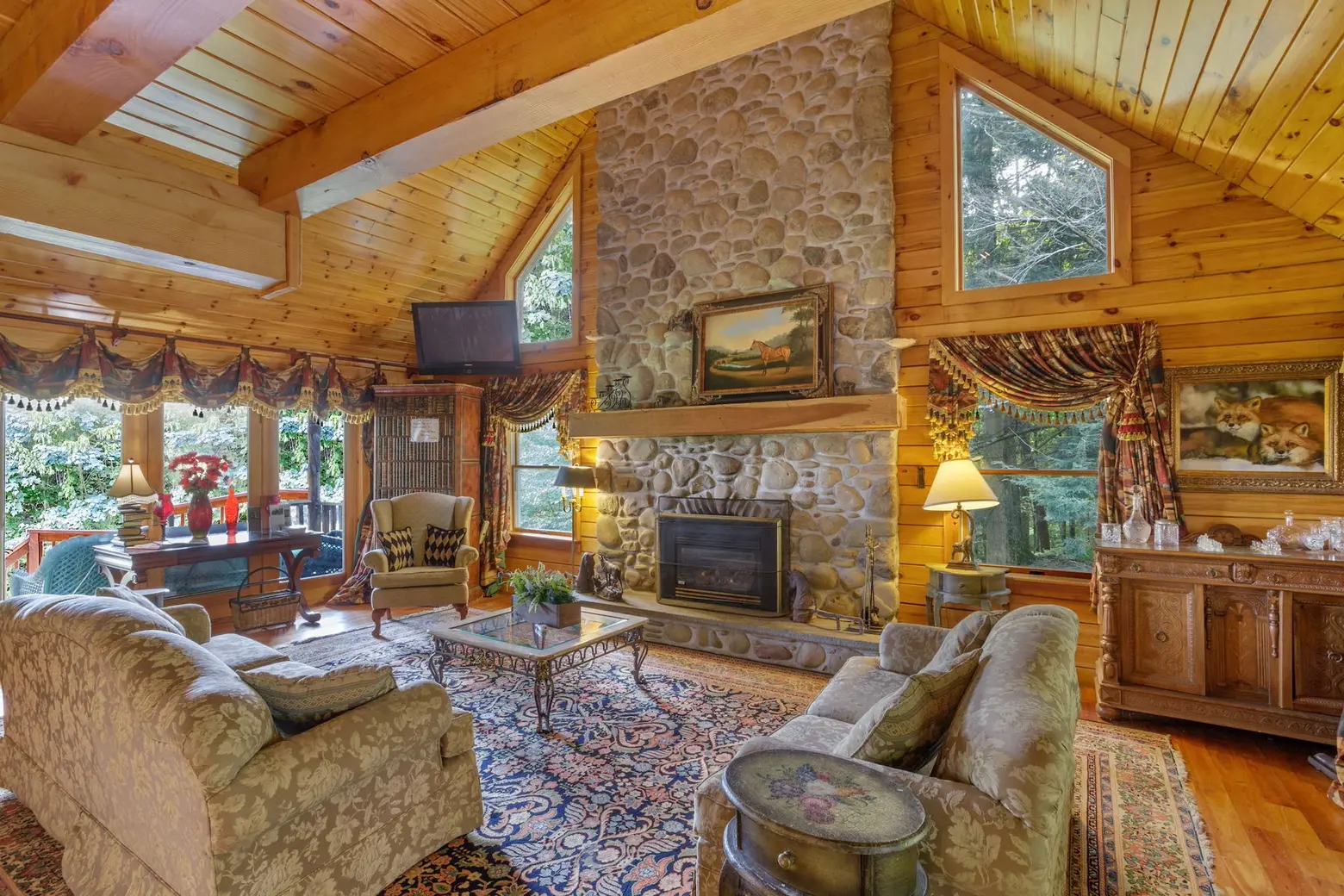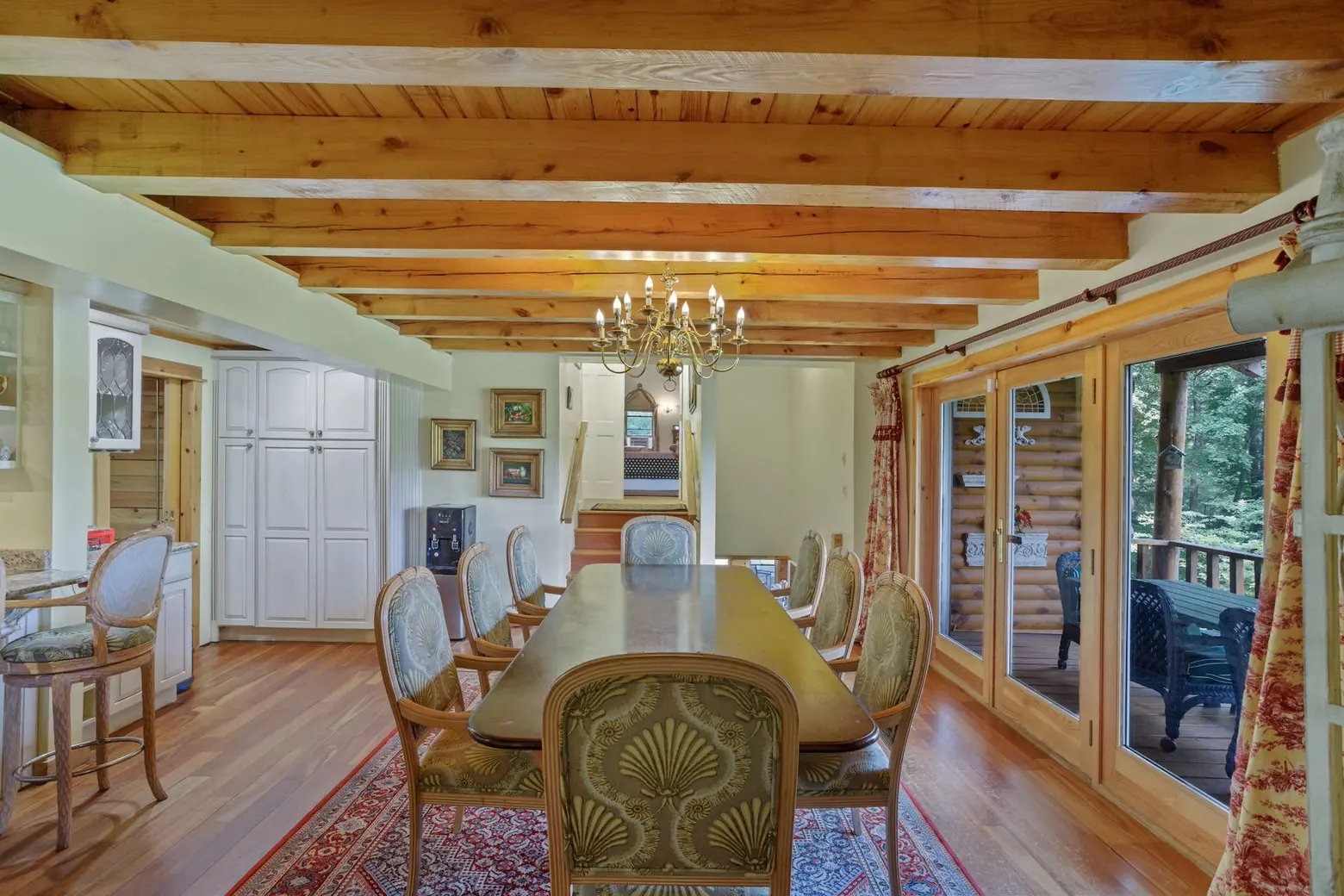 The estate's four main buildings include the main house and an entertainment lodge, which contain multiple chef's kitchens, grand rooms, and large cozy living spaces with fireplaces.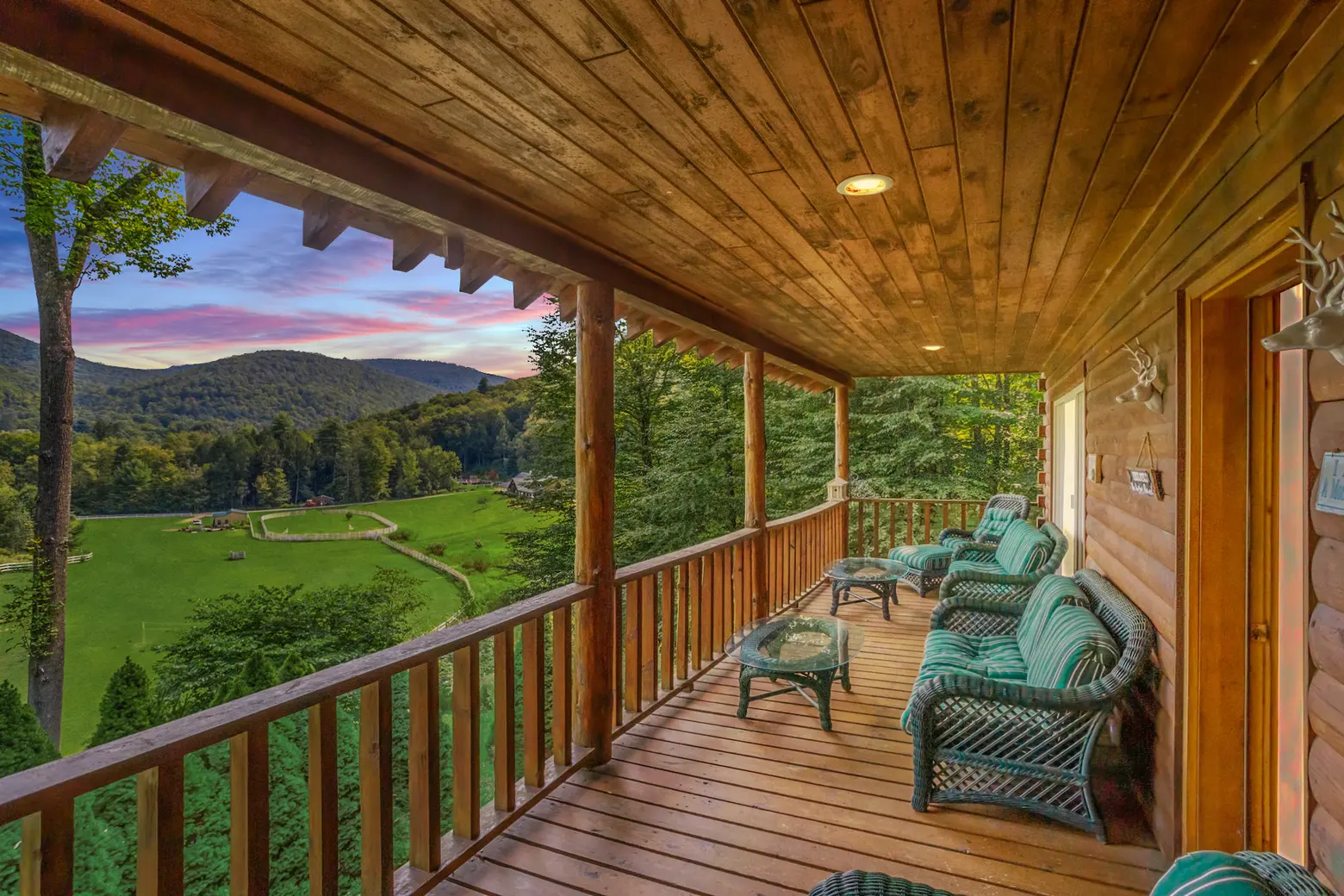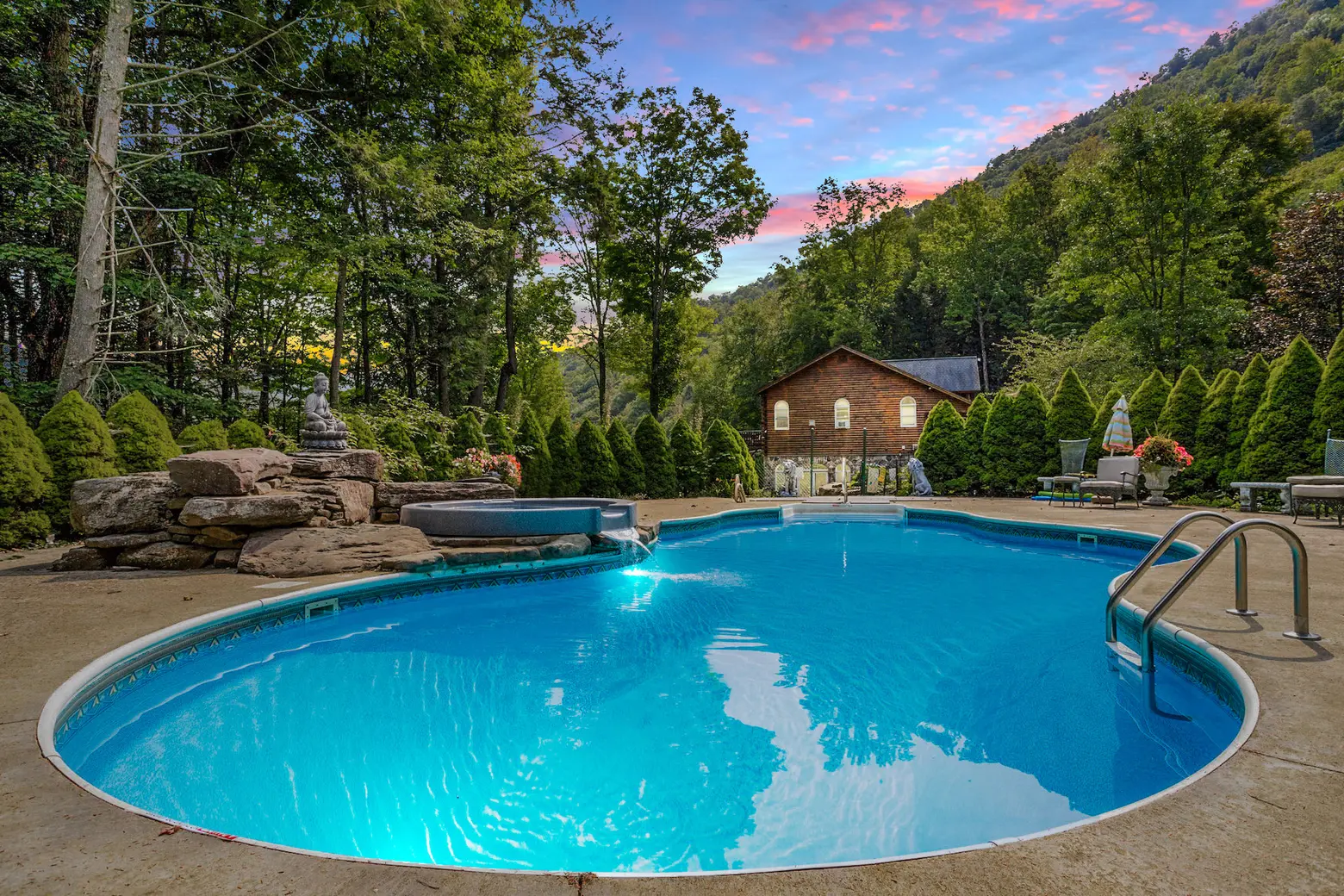 There are many places to relax and enjoy surrounding nature, including the house's balconies, porches, and front and back seating areas with mountain views. A pool, hot tub, and stone fire pit add to the property's getaway vibe.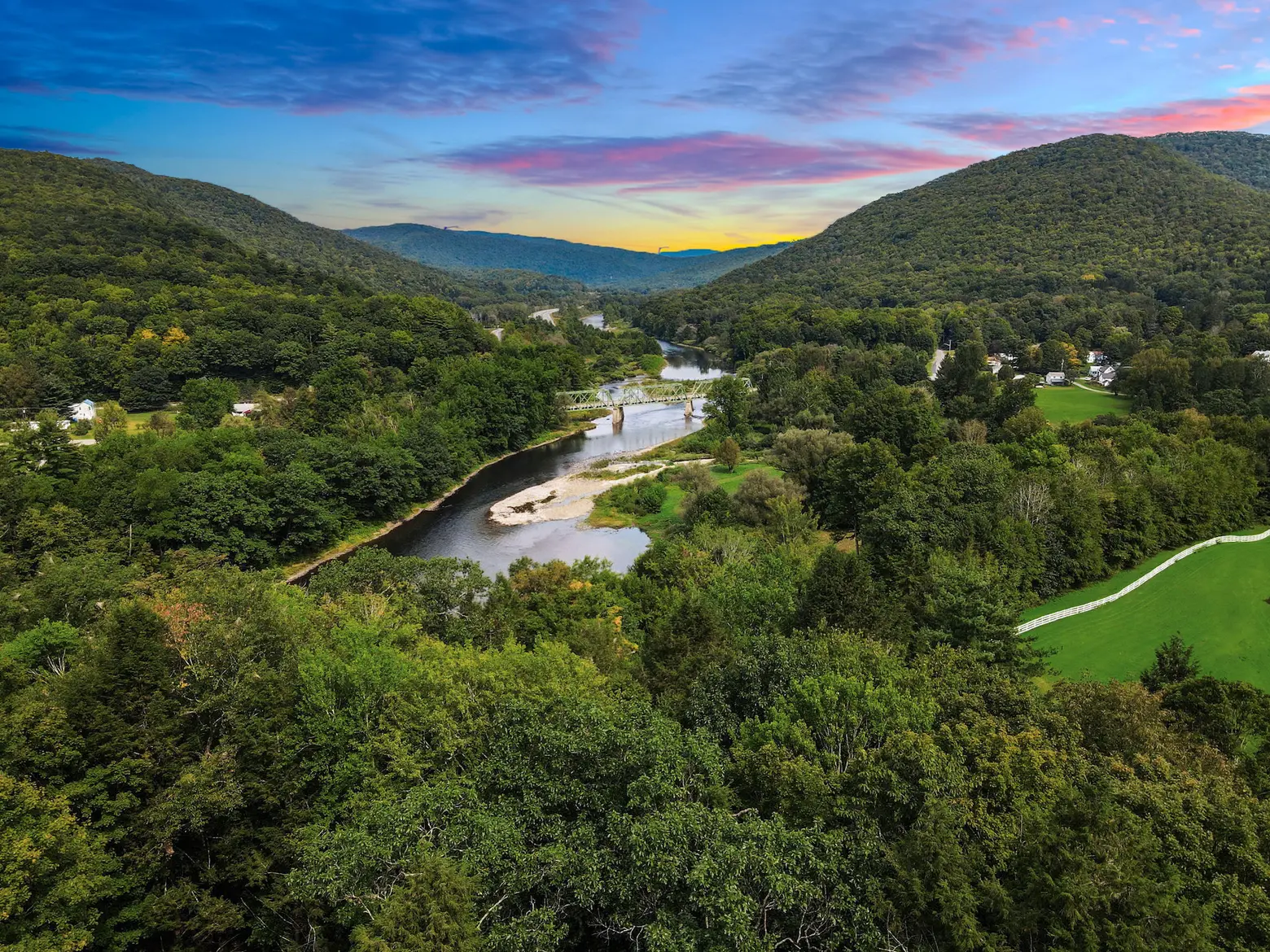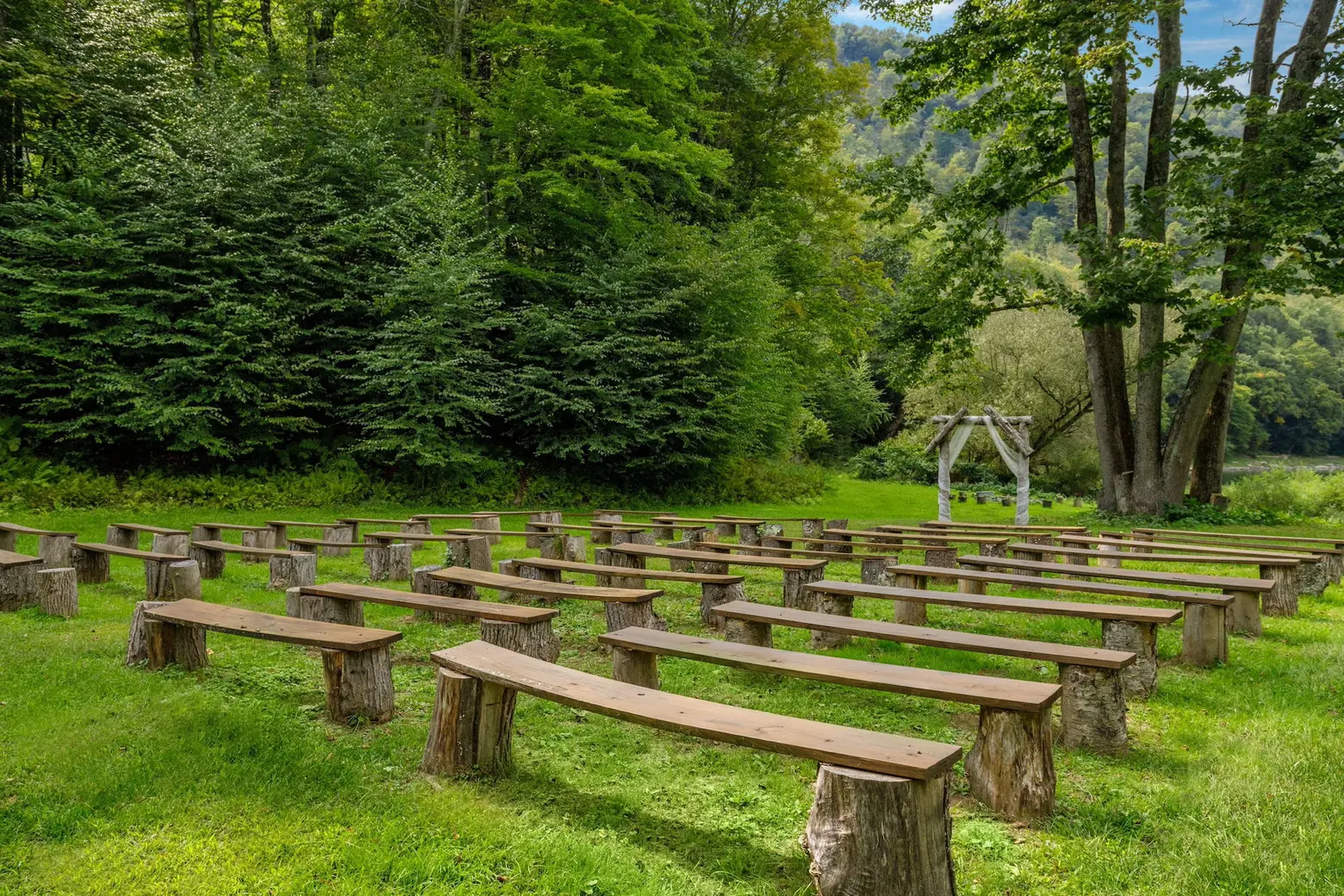 The expansive property allows owners to host any sized event, whether a wedding, festival, or corporate retreat. Plus, the grounds are just 10 minutes from an airport, giving those traveling by small planes easy access to the estate.
Other unique perks include a private blue-stone quarry, natural gas rights, and a vast hardwood forest. Contained within the grounds is over a half mile of river rights, a precious commodity in the fly fishing capital of the world.
[Listing details: 1650 Bodoit Road by E. Elizabeth Peter of Sotheby's International Realty]
RELATED:
All images courtesy of Santiago Jehovy from Empire Optix