Artist Abby Leigh Asks $38M for Her Elevator-Equipped Upper East Side Townhome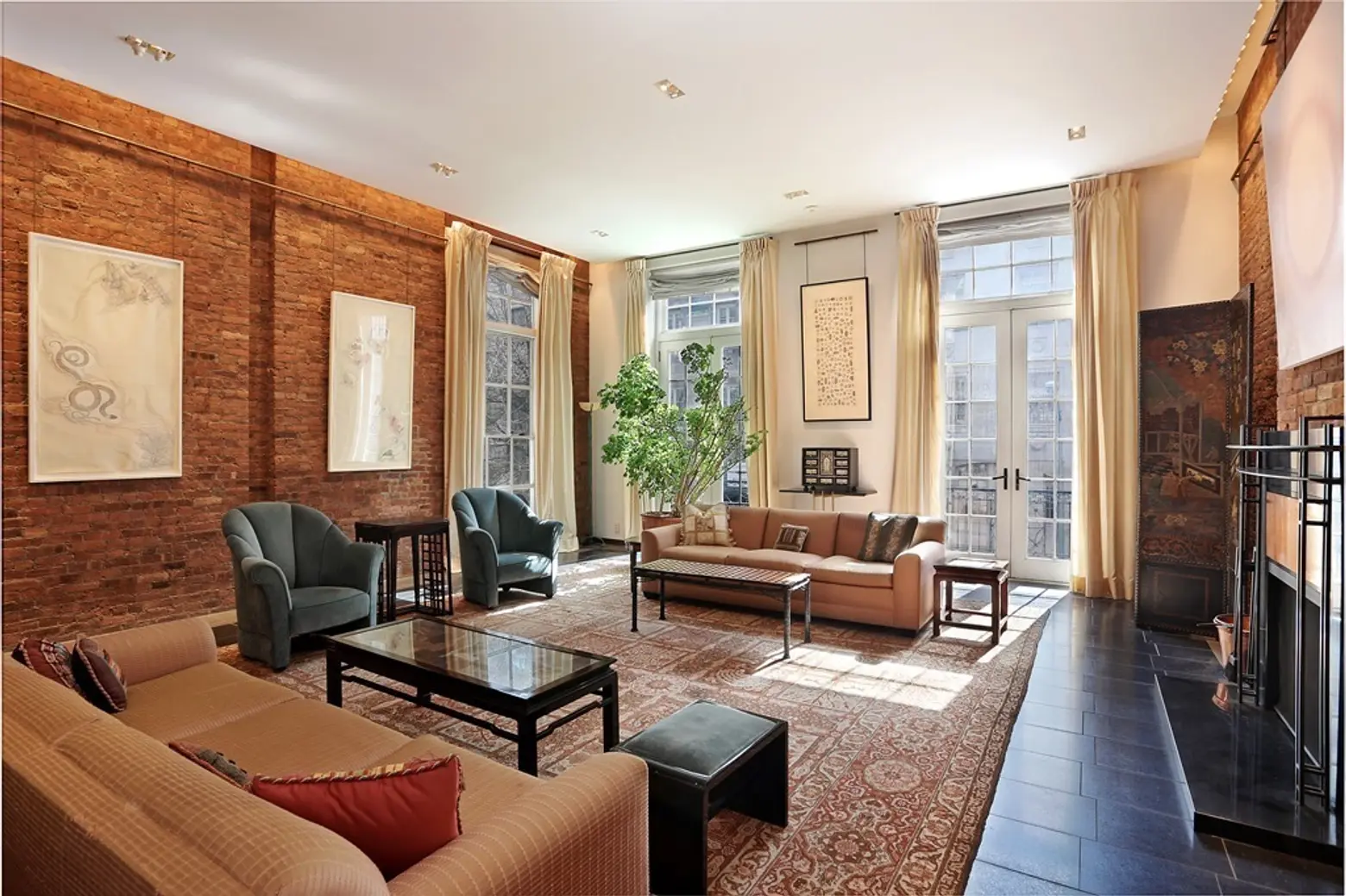 Famed artist Abby Leigh has listed her five-story townhome at 49 East 68th Street for $38 million. The 25-foot wide, 12,500 square-foot red brick limestone townhome sets itself apart right at the entrance, boasting a ground-floor round arched arcade that was more commonly seen among commercial buildings of its time. And inside you can catch glimpses of Leigh's own artwork, which can also be found exhibited at the Met, the Guggenheim, the Whitney, and internationally.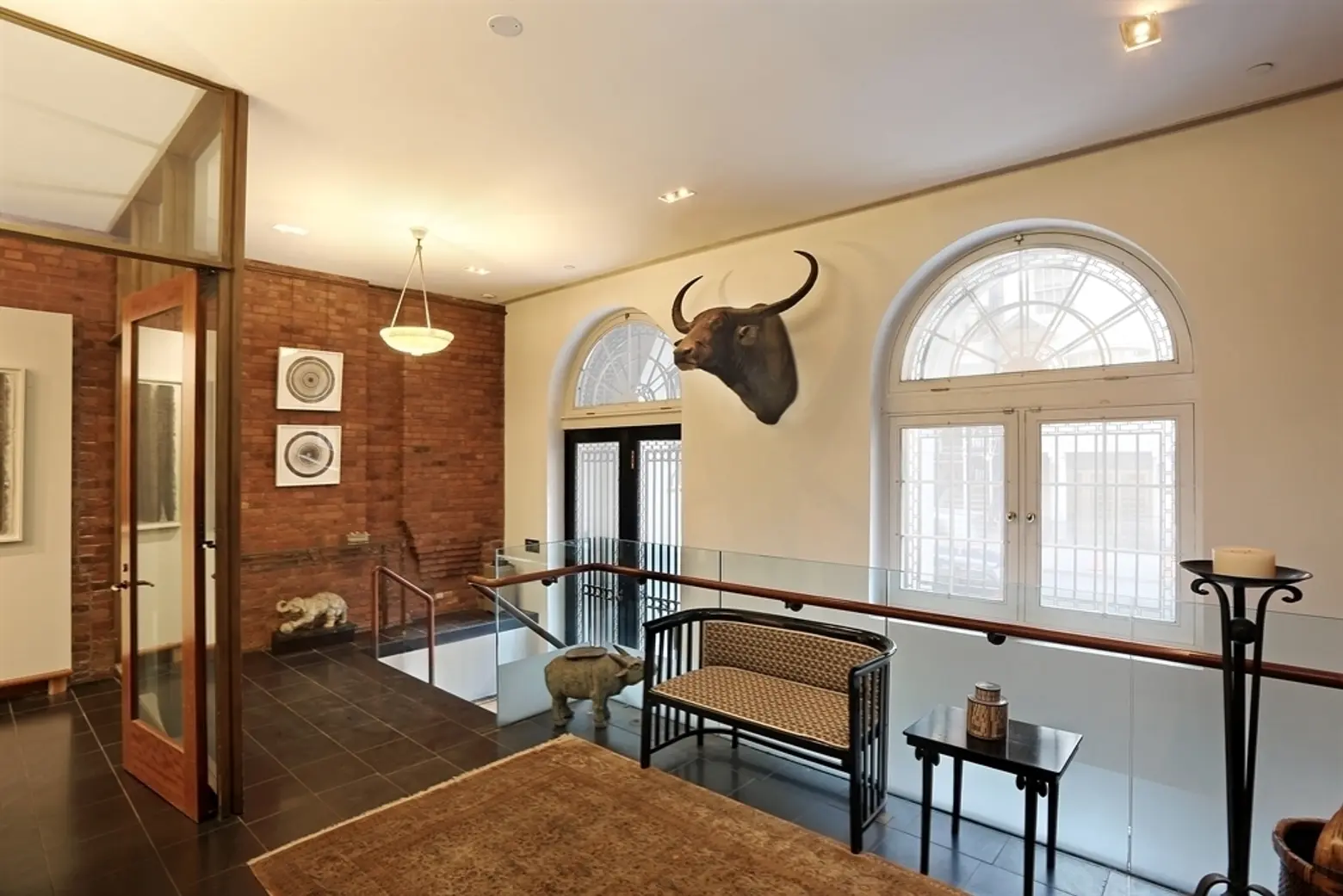 All five levels of the home's interior are accessible via elevator. The interior also has features like exposed brick walls and barrel-and-tray ceilings. The living room gets light from floor-to-ceiling windows, while a large kitchen boasts stone countertops, top-of-the-line stainless steel appliances, and plenty of storage.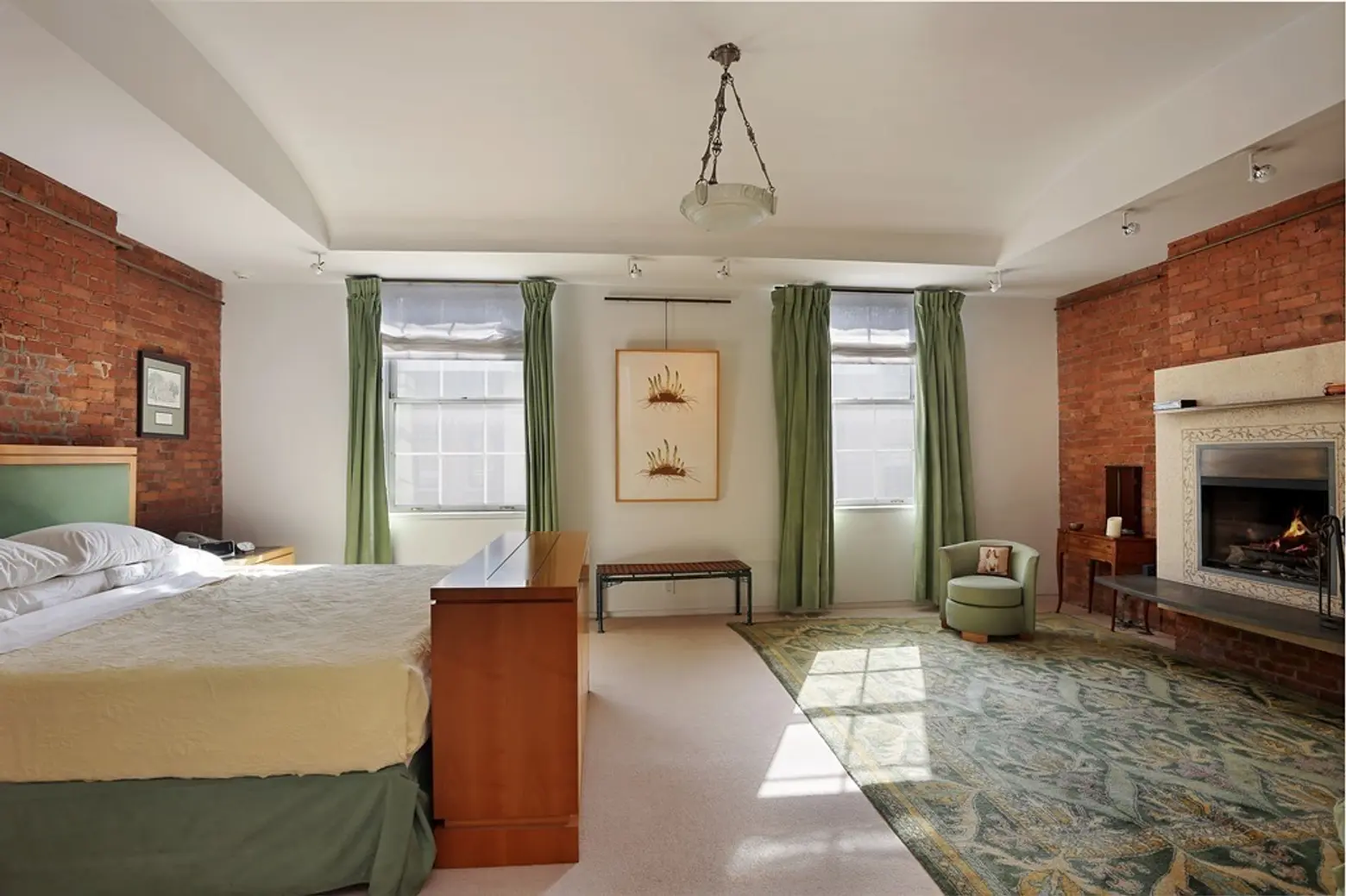 The spacious master has a working fireplace and more exposed brick walls. There's an expansive landscaped roof terrace. Additional features include a large library and a pretty cool screening room.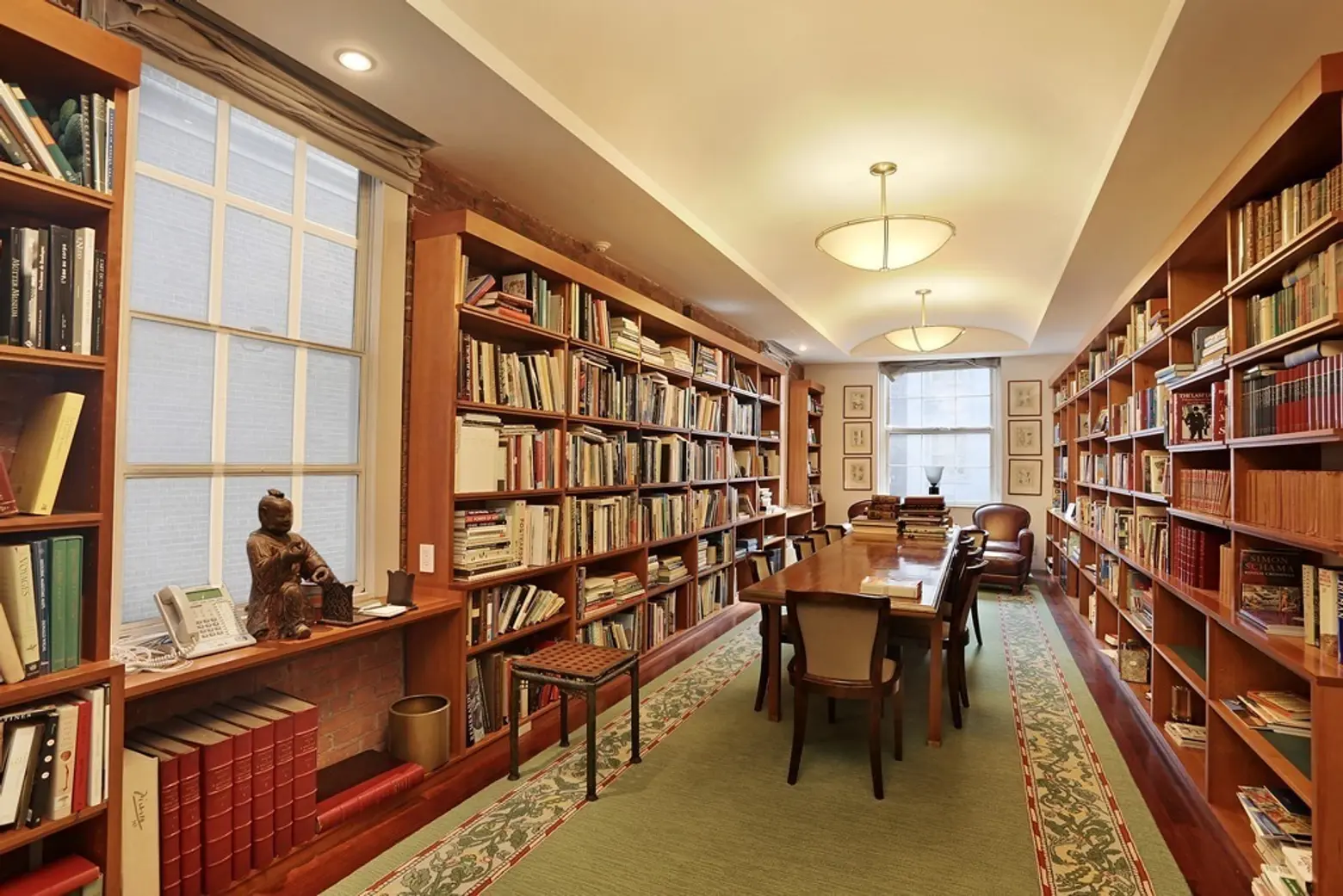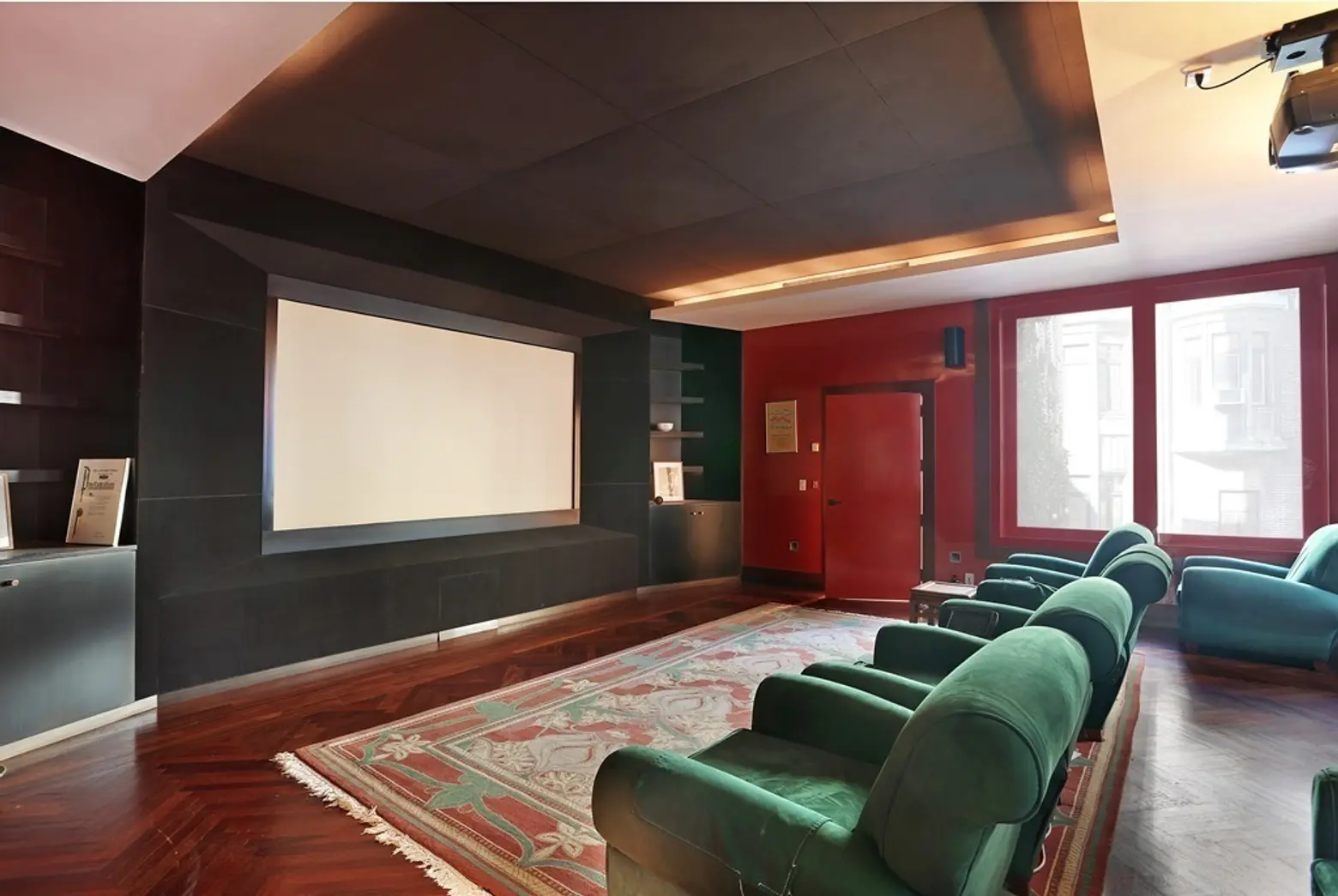 49 East 68th Street was built in 1913 by Trowbridge & Livingston and is one of four Georgian mansions that make up Pyne-Davison Row. The landmarked home was designed for a Mrs. J. William Clark in the neo-Federal style. It also served as the Spanish Institute in the 1980s.
Ms. Leigh previously shared the home with her late husband, Tony-winning "Man of La Mancha" composer Mitch Leigh. The pair originally purchased for just $1.1 million in 1999. Ms. Leigh bought another Upper West Side home for $4.8 million last year and has reportedly been living there since.
[49 East 68th Street by Steven Cohen of Corcoran Group]
Photos courtesy of Corcoran Group