An Incredible Private Hideaway Asks $12.75 Million in the Adirondacks
The listing calls this "a private hideaway for those who seek the finest craftsmanship and location." For sure, the house at 553 Hawk Ridge Road, nicknamed Camp Big Rock, is pretty special. It's located on 30 sprawling acres near Saranac Lake, up in the Adirondacks. The modern house, designed by the architect Shope Reno Wharton, was even impressive enough to land on the cover of Architectural Digest. And there is so much more than the home: the grounds include a boathouse, beach cabin, guest house, barn, gym cabin, caretaker's cabin and tennis court. There's no "roughing it" here. This is the luxurious day camp of your dreams.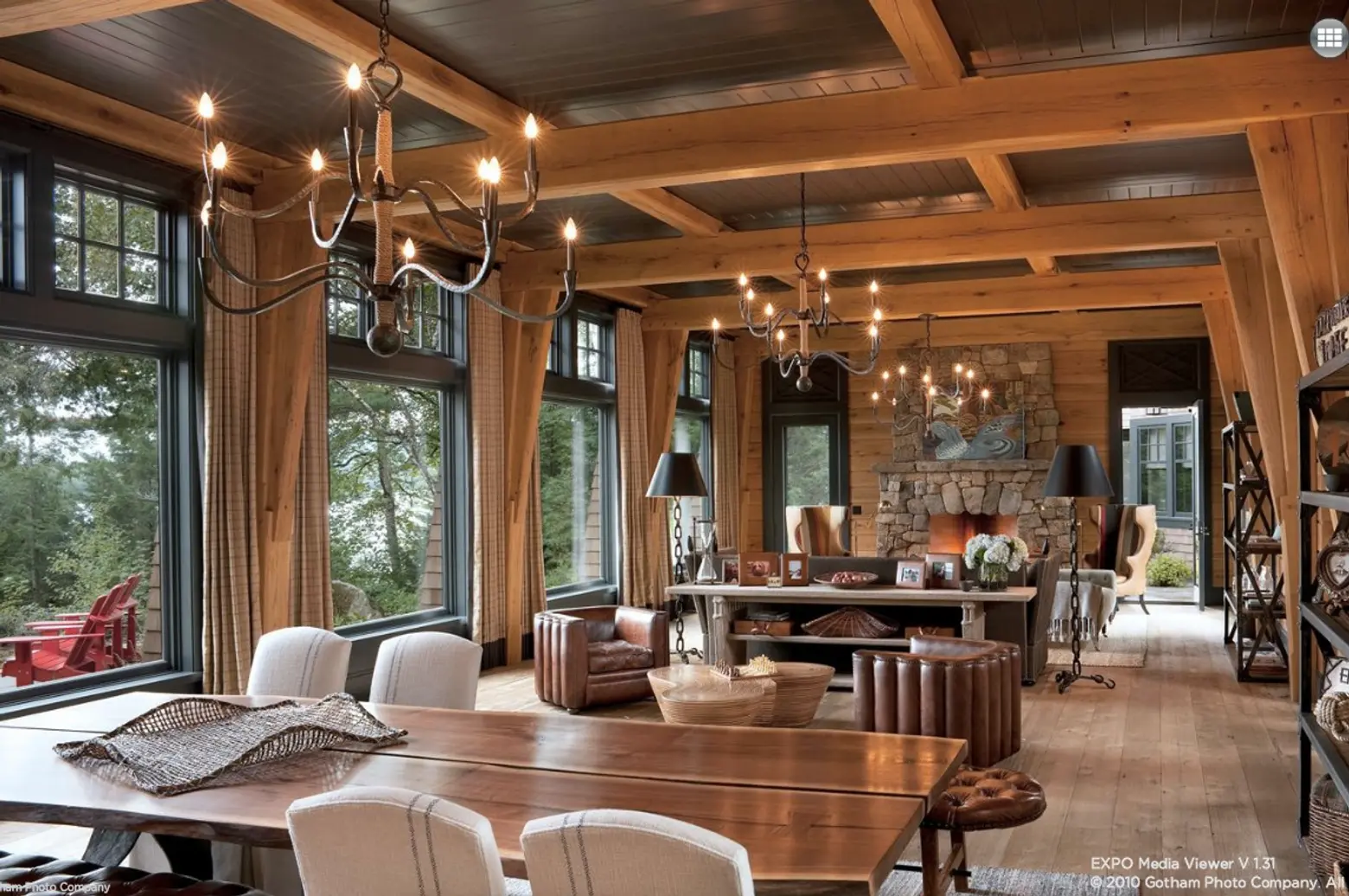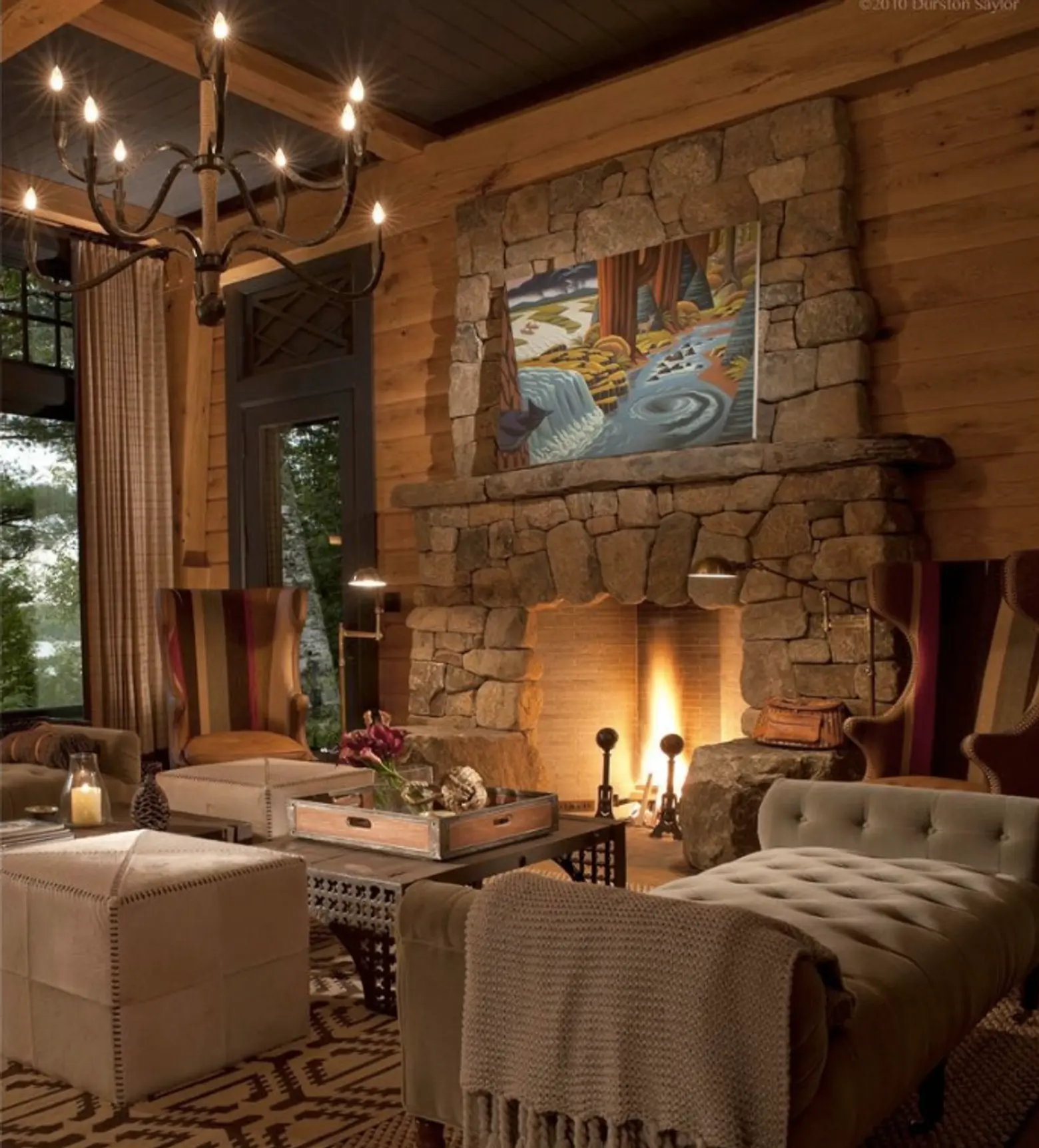 The actual house is 5,500 square feet and was constructed in 2010. Made of shingle and timber, the so-called "main lodge" is distinguished by the massive great room that overlooks the lake, complete with a big stone fireplace.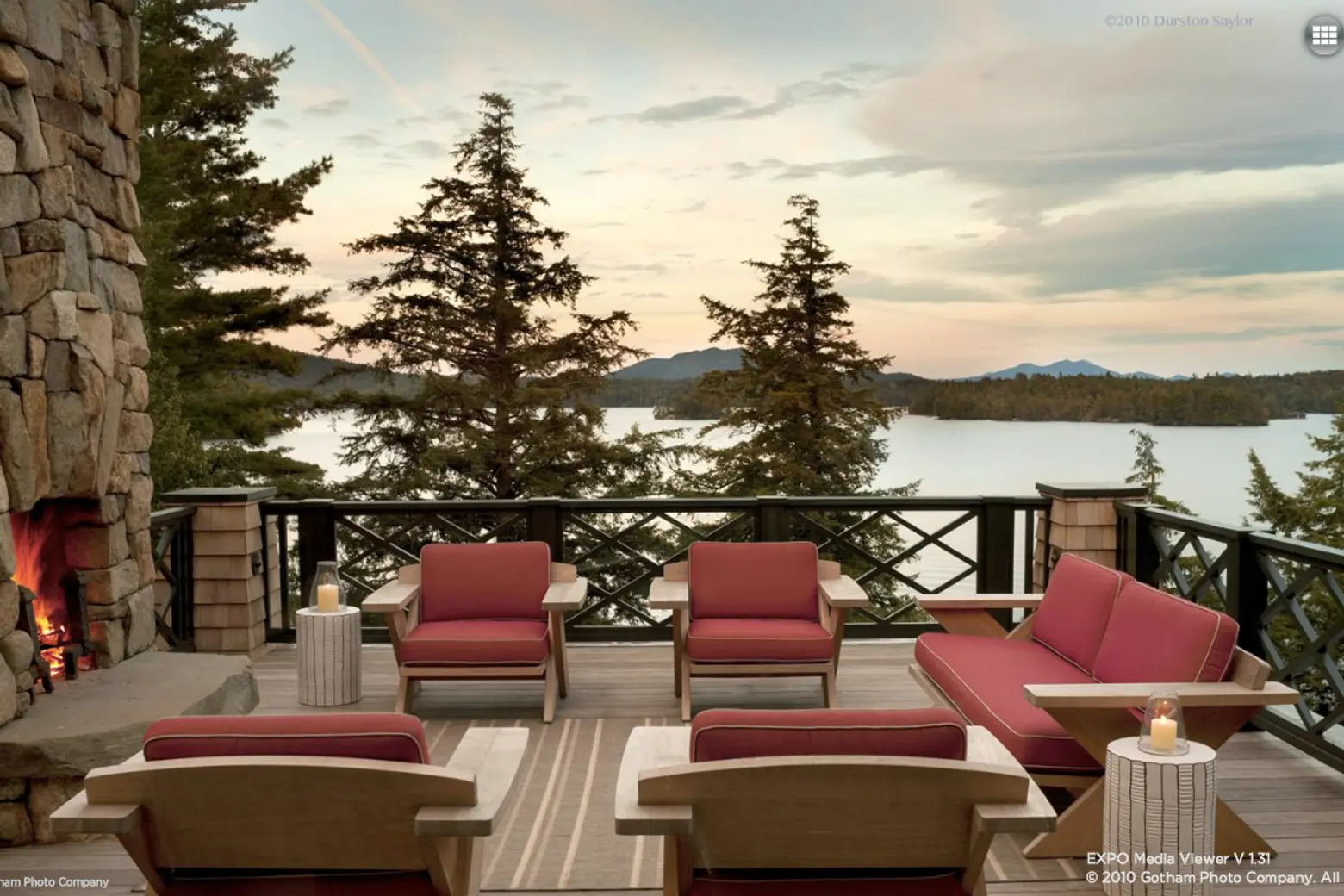 Off the great room, there are two screened porches with an outdoor fireplace. From here, you're getting an even better view of the lake.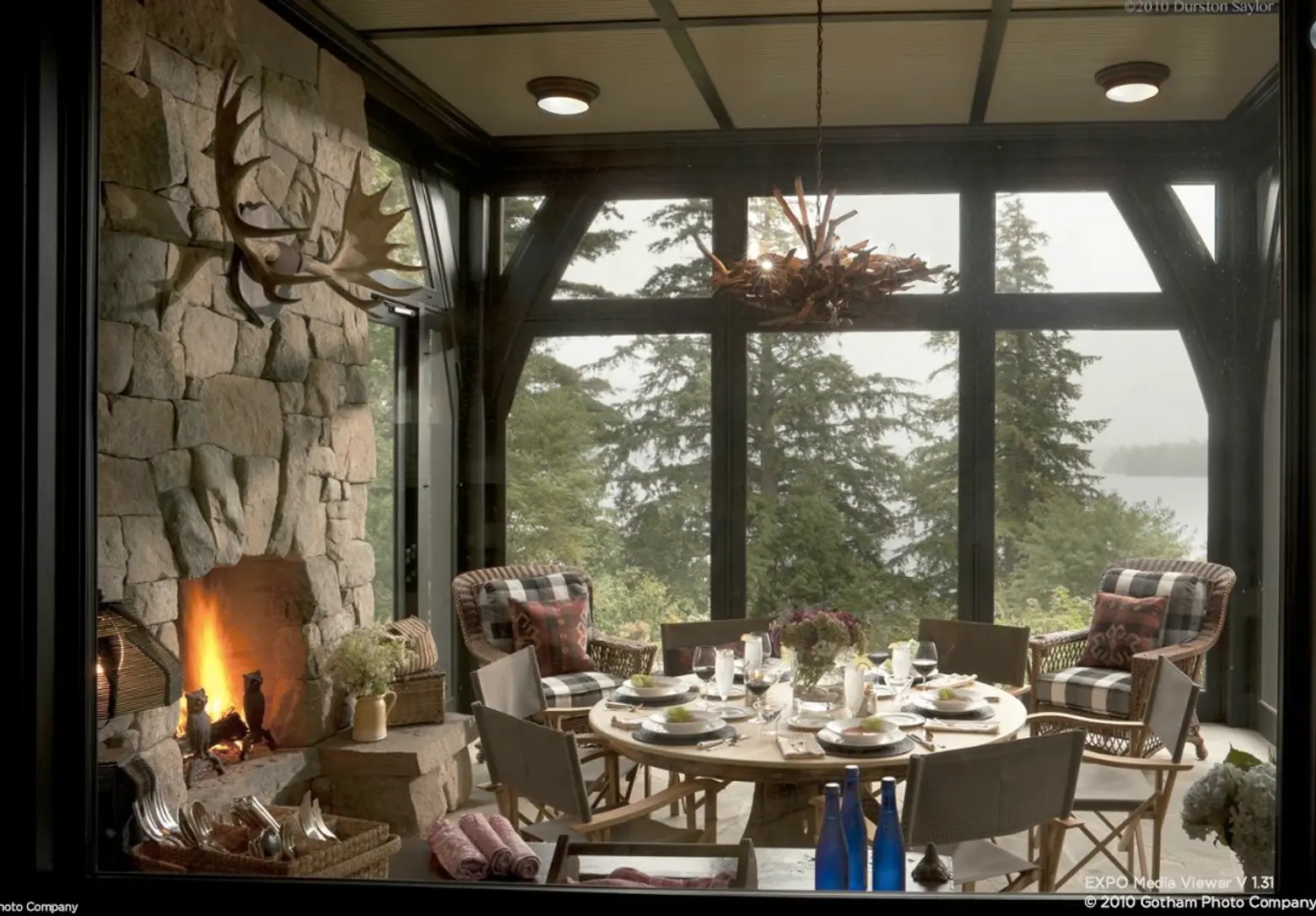 Huge windows throughout the house offer incredible views of the surrounding land. The interior couldn't be any more rustic, with wood-burning stone fireplaces throughout, ceiling and window beams, and antler decorations galore.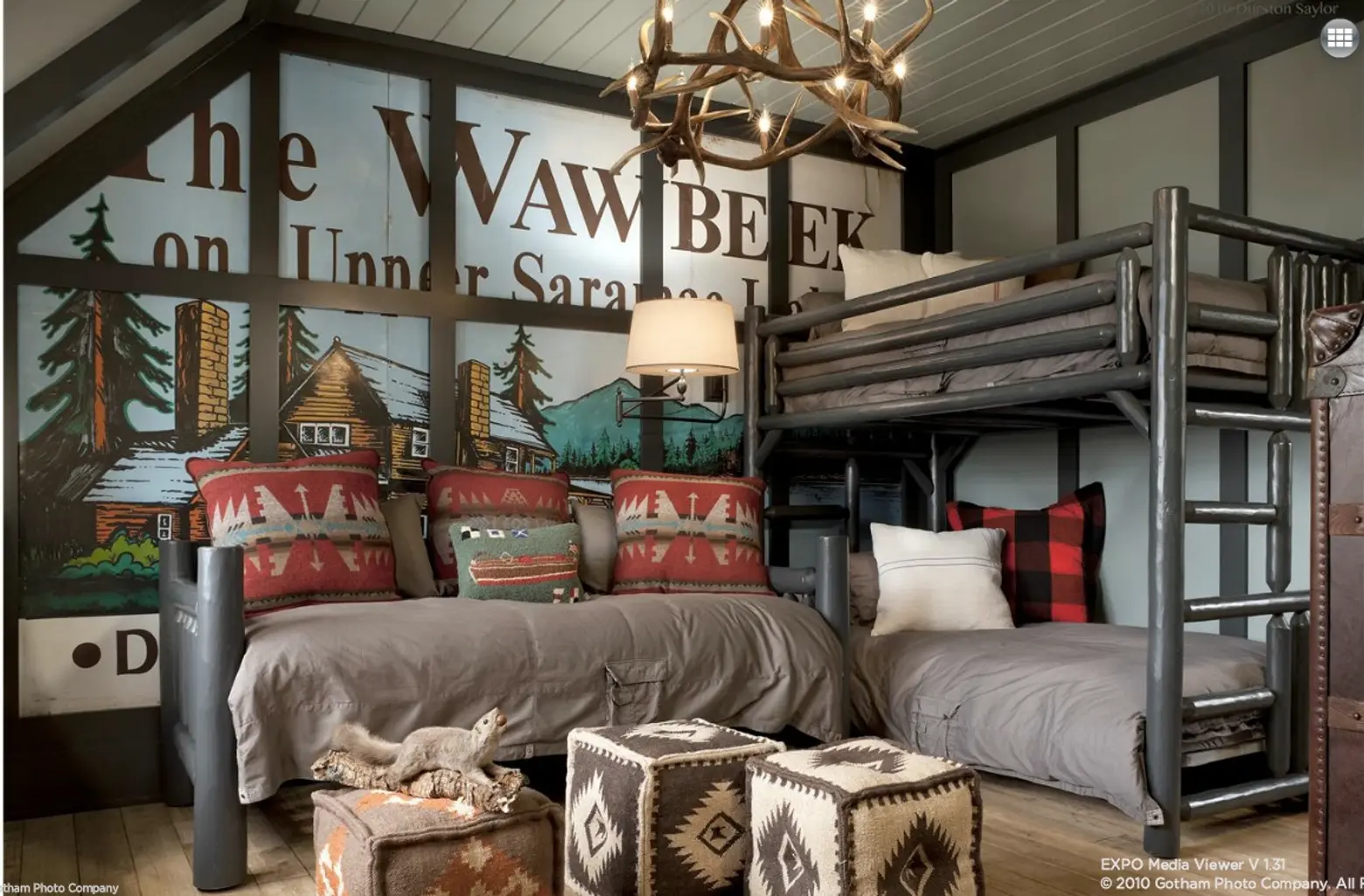 How much would you love to crash in this bedroom for a weekend upstate? With four bedrooms and four bathrooms, there is plenty of room for the many visitors you'd probably be hosting if you bought this house.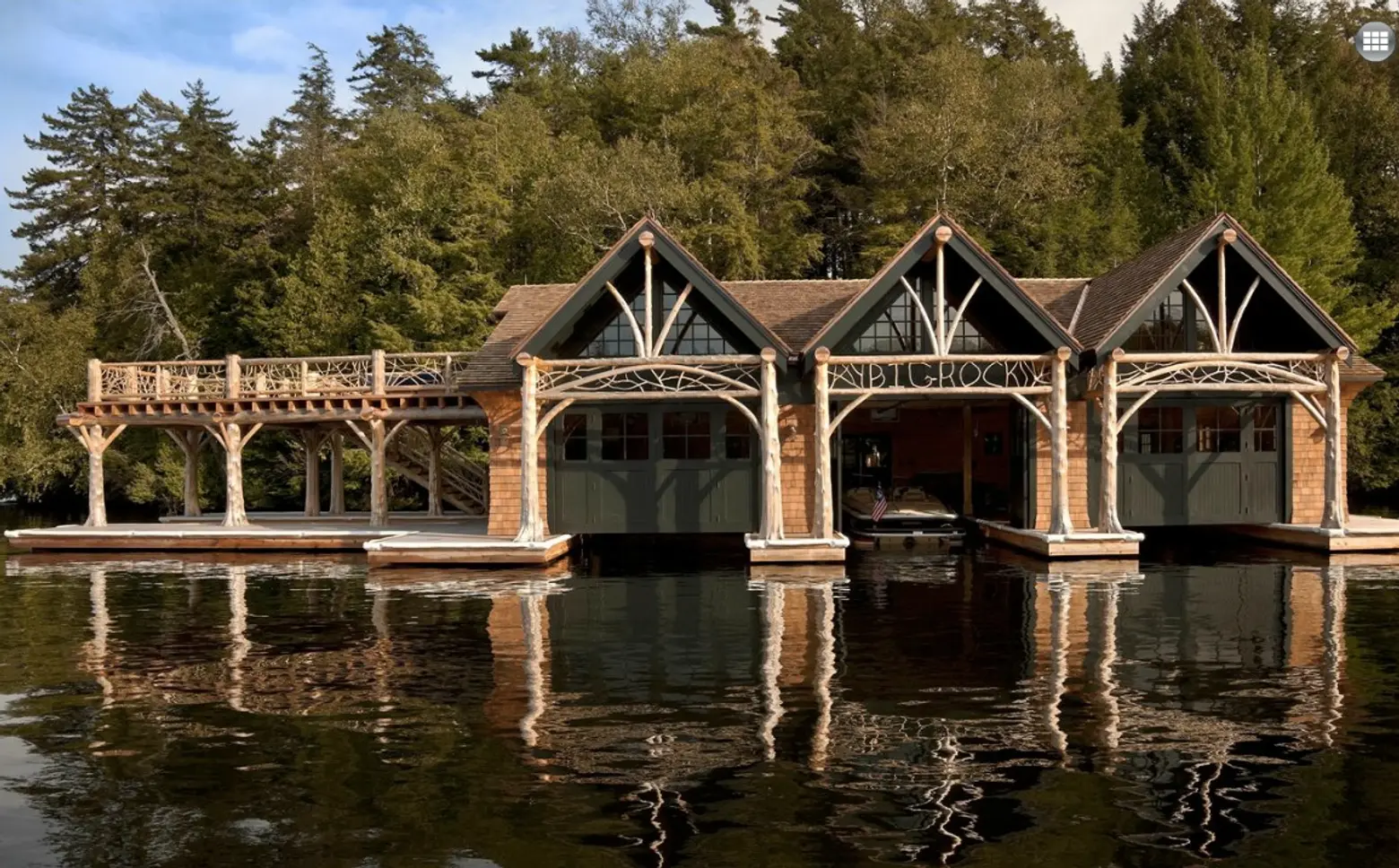 What really sets this property apart are the extra amenities—30 whole acres of them! From the property you have access to 1,700 feet of lake shoreline, offering you your own secluded beach, as well as a 4,000-square-foot boathouse (pictured above). And if you'd like to host even more guests, there are a number of cabins—one of which was built out to hold a gym—as well as a guest house, barn and tennis court. Could you imagine anything better waiting for you when it comes to an upstate getaway? Nope, we didn't think so.
[Listing: 553 Hawk Ridge Road by Noble Black for Douglas Elliman]
RELATED:
Photos courtesy of Douglas Elliman