American Medical Association issues health warning over LED streetlights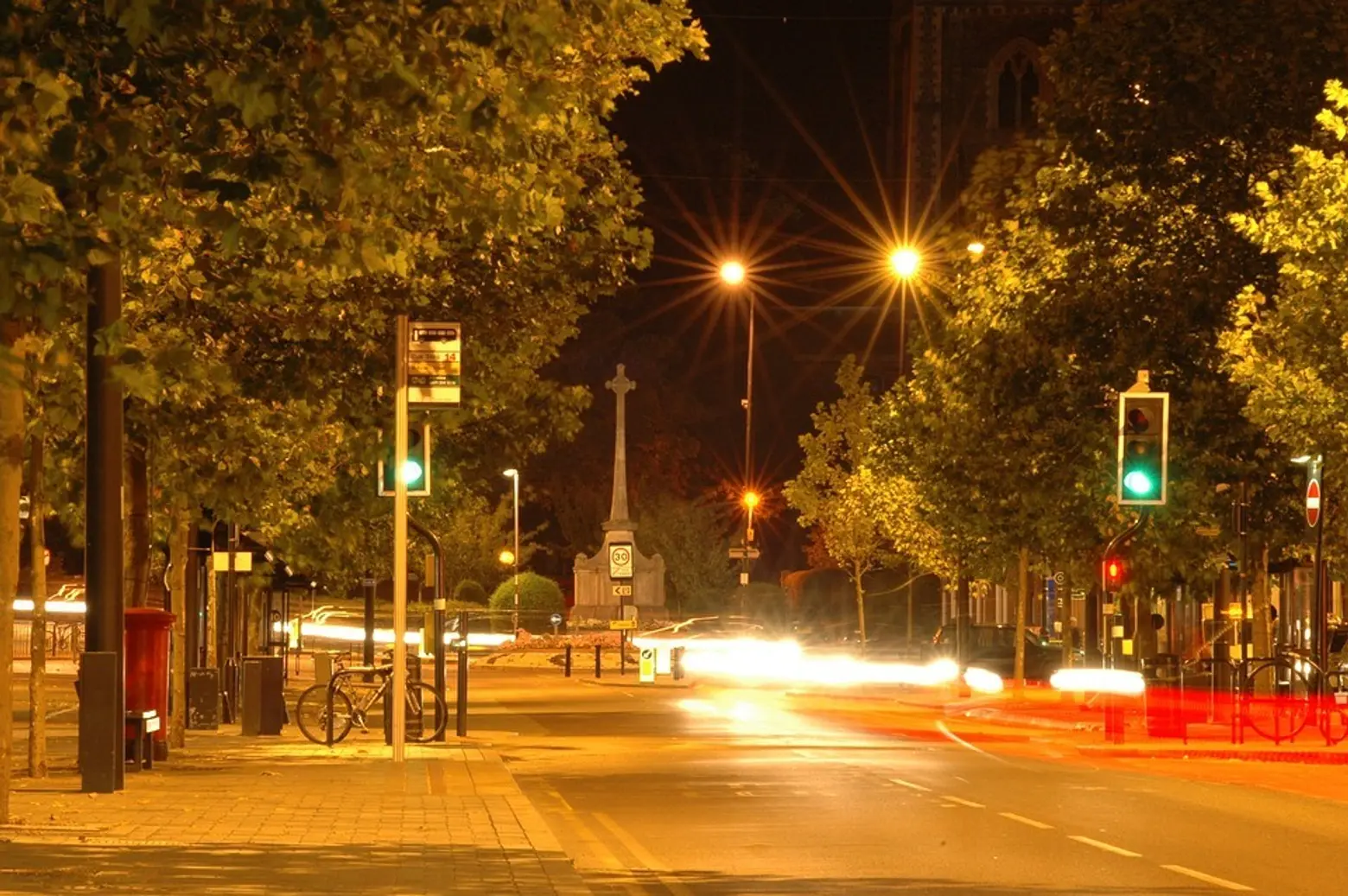 In May 2015, New York City's Department of Transportation began an initiative to replace roughly 250,000 old streetlights with new LED fixtures in all five boroughs. The city chose to switch over to energy-efficient lights to save money and time; the lights last 15 years and require less maintenance. Following hundreds of complaints from residents about the harshness of the lights, the city had to then replace these new lights with dimmer bulbs. Now, the American Medical Association (AMA) warns of the potential harmful human health and environmental effects of LED lights, including damage to one's eyesight and disruption in sleep patterns. As CNN reports, the AMA has released guidelines for communities to follow when choosing LED streetlights.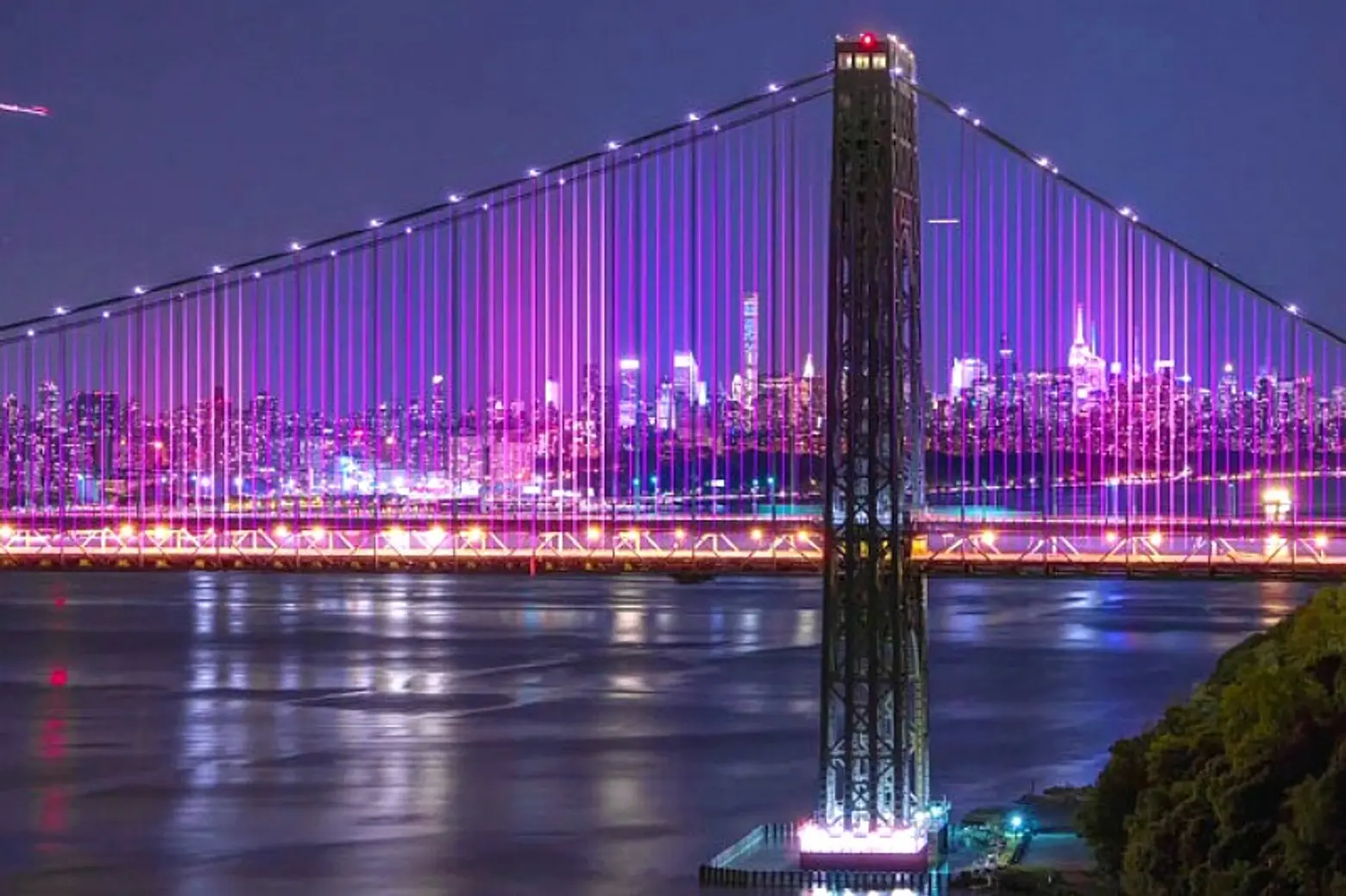 Rendering of Gov. Cuomo's Kosciusko Bridge light show via the Governor's office
The AMA's policy statement recommends that streetlights at night should never have a color temperature greater than 3,000 Kelvin (K). The temperature of lights can be measured with Color temperature (CT) to determine how much blue, green, yellow and red there is in each light. With a high CT rating, the more blue content there is, or the whiter the light appears to the eye. The lights in New York have been modified to include white LED at CT levels of 4,000 or 5,000 K, which explains why a lot of residents have complained about the glare of the lights.
Because LED light contains a highly concentrated amount of blue content, it causes severe glare which results in a pupillary constriction in the eyes. Blue light scatters more in the human eye than the longer wavelengths of yellow and red, causing damage to the retina. This results in difficulty seeing clearly while driving or even walking at night. In addition to damaging the eye, lighting at night affects sleep patterns. Studies show white LED light is five times more effective at suppressing melatonin at night than older streetlights. When melatonin is suppressed, this disrupts sleep. Plus, bright electric lighting can disturb migratory patterns of birds and aquatic animals which nest on shore.
As a result of their study, the AMA released three recommendations for street lighting practices. They support a "proper conversion to community-based LED lighting" to reduce energy consumption and use of fossil fuels. The AMA also encourages communities to minimize "blue-rich" environmental lighting by using the lowest emission of blue light to reduce glare. And finally, the group says cities should use 3000K or lower lighting for outdoor LED lights in order to prevent harsh glare and the harmful human and environmental effects.
After over 150 complaints during NYC's first set of LED installations, which included 78-watt bulbs, DOT began replacing them with toned-down 64-watt bulbs. And while these complaints promoted change, many New Yorkers welcomed the lights as a way to prevent crime. According to an article that the New York Times ran last summer, an analysis from 2007 showed an overall reduction of crime when better lighting was installed.
In April, Governor Cuomo unveiled the "New York Harbor of Lights," a multi-colored LED light show on the newly constructed  Kosciusko Bridge as well as the Empire State Building. As 6sqft previously reported, the lights have different colors and patterns, are choreographed with music for holidays and events and be visible from miles away. Cuomo said the light show was to symbolize" the connection and strength of communities across the region."
[Via CNN]
RELATED: