Affordable Luxury Hits the Upper East Side Market at 389 East 89th Street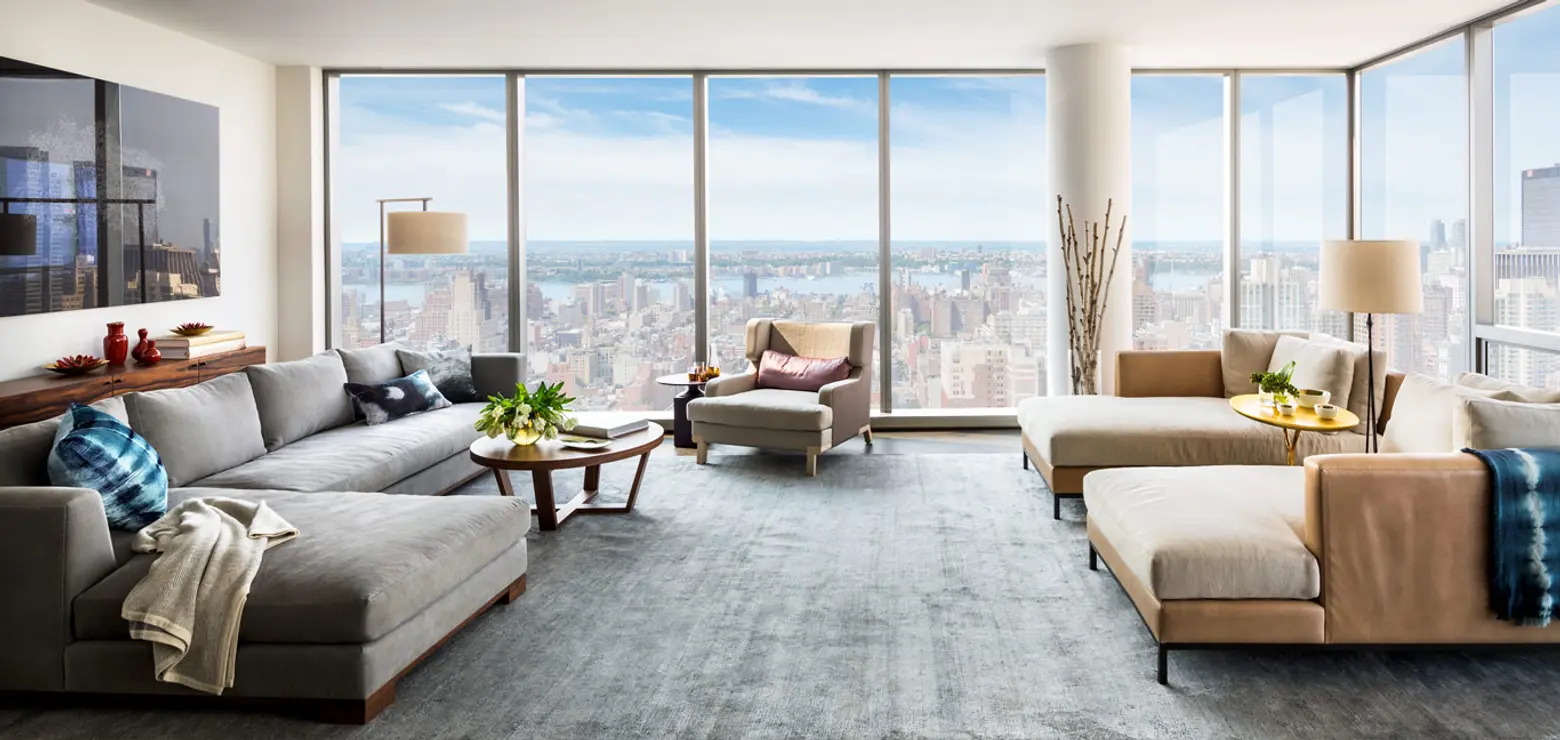 At First Avenue and 89th Street on the Upper East Side, 31 floors of spacious, light-filled homes have been reintroduced to the market. In a building previously known as the Post Toscana, 199 rental apartments have been upgraded and enlarged into 156  one- to three-bedroom residences fashioned by acclaimed interior designer Paris Forino. Now dubbed 389 E 89, the tower is the latest in a flurry of top-shelf rental buildings re-branded as affordable condos with high-end finishes.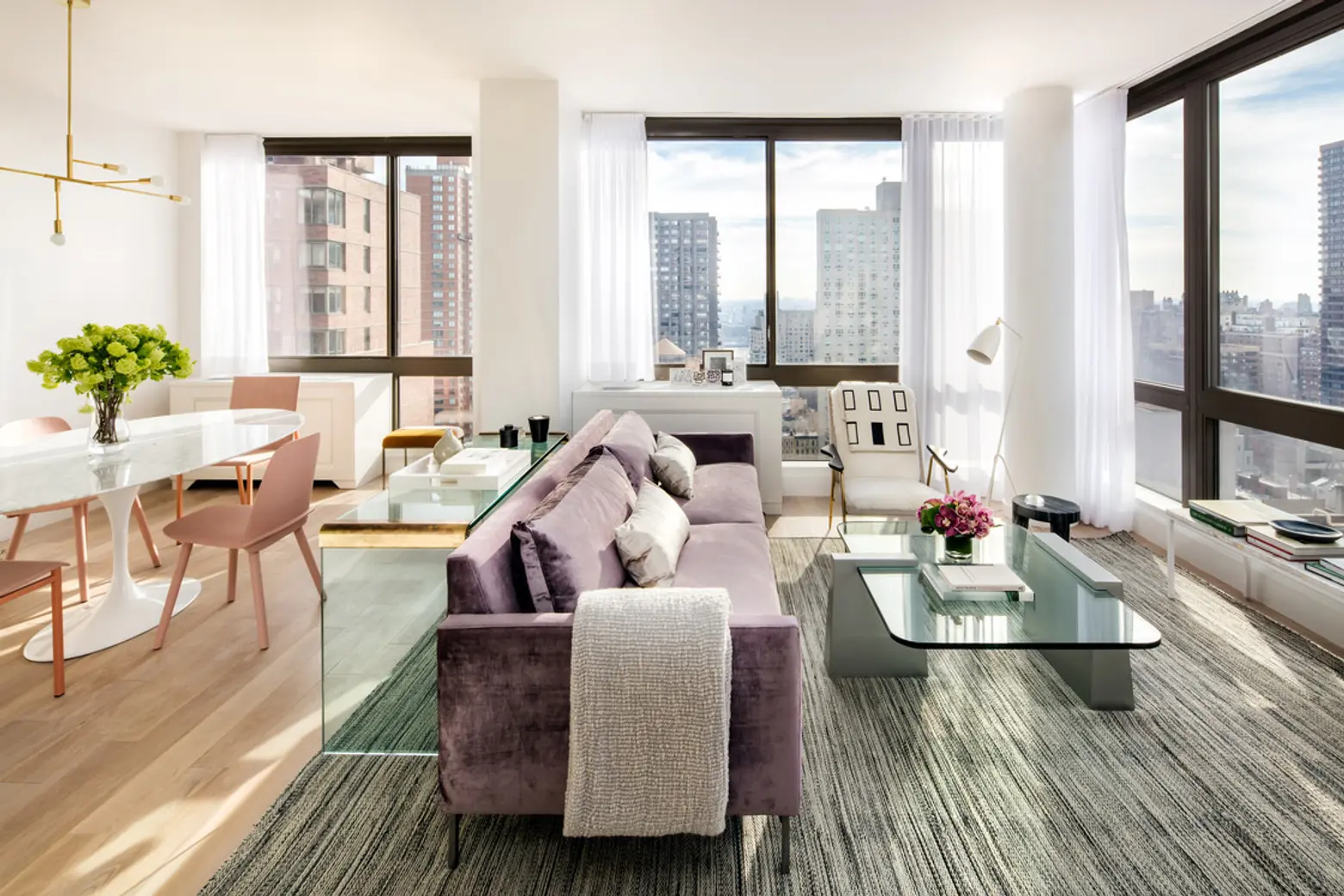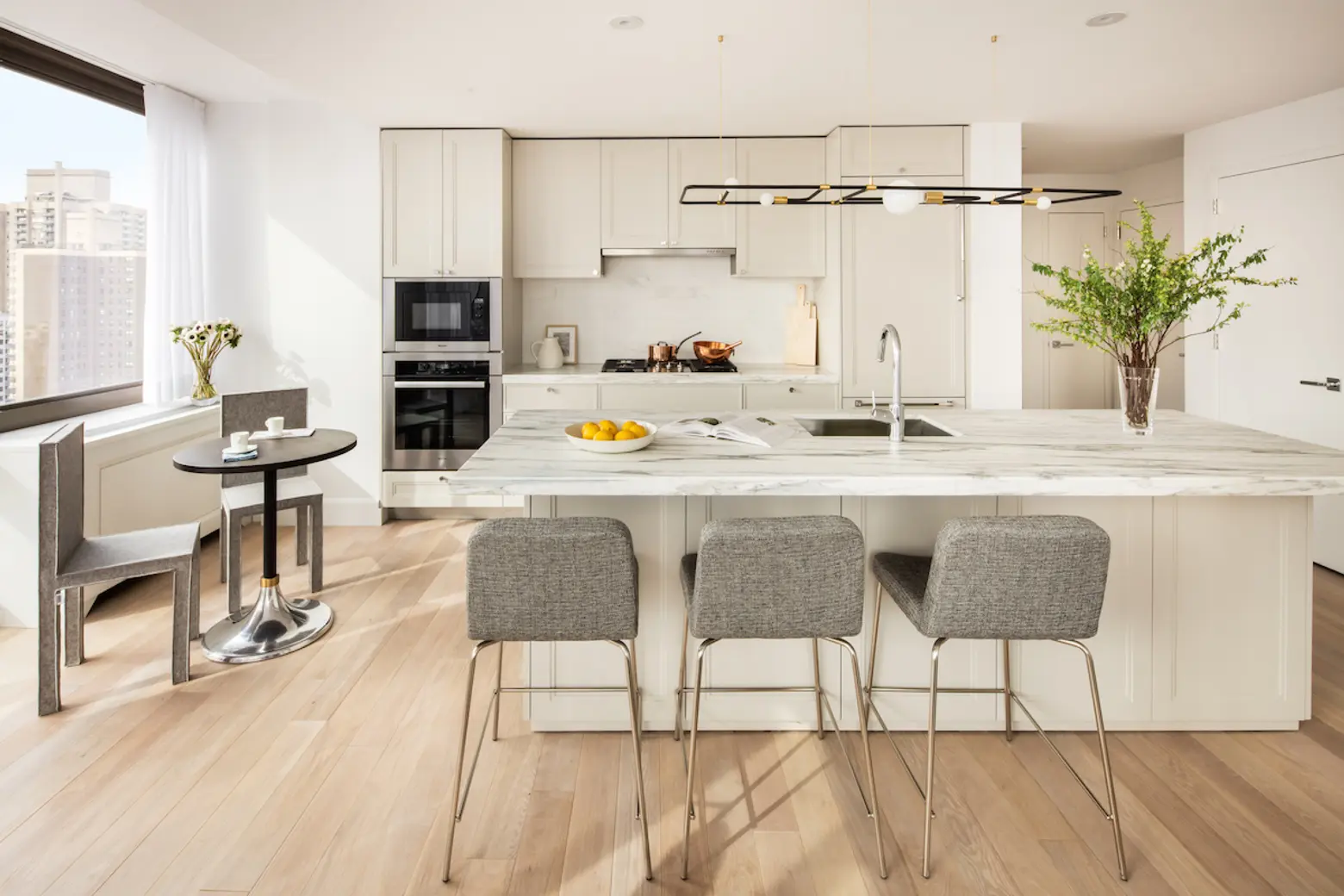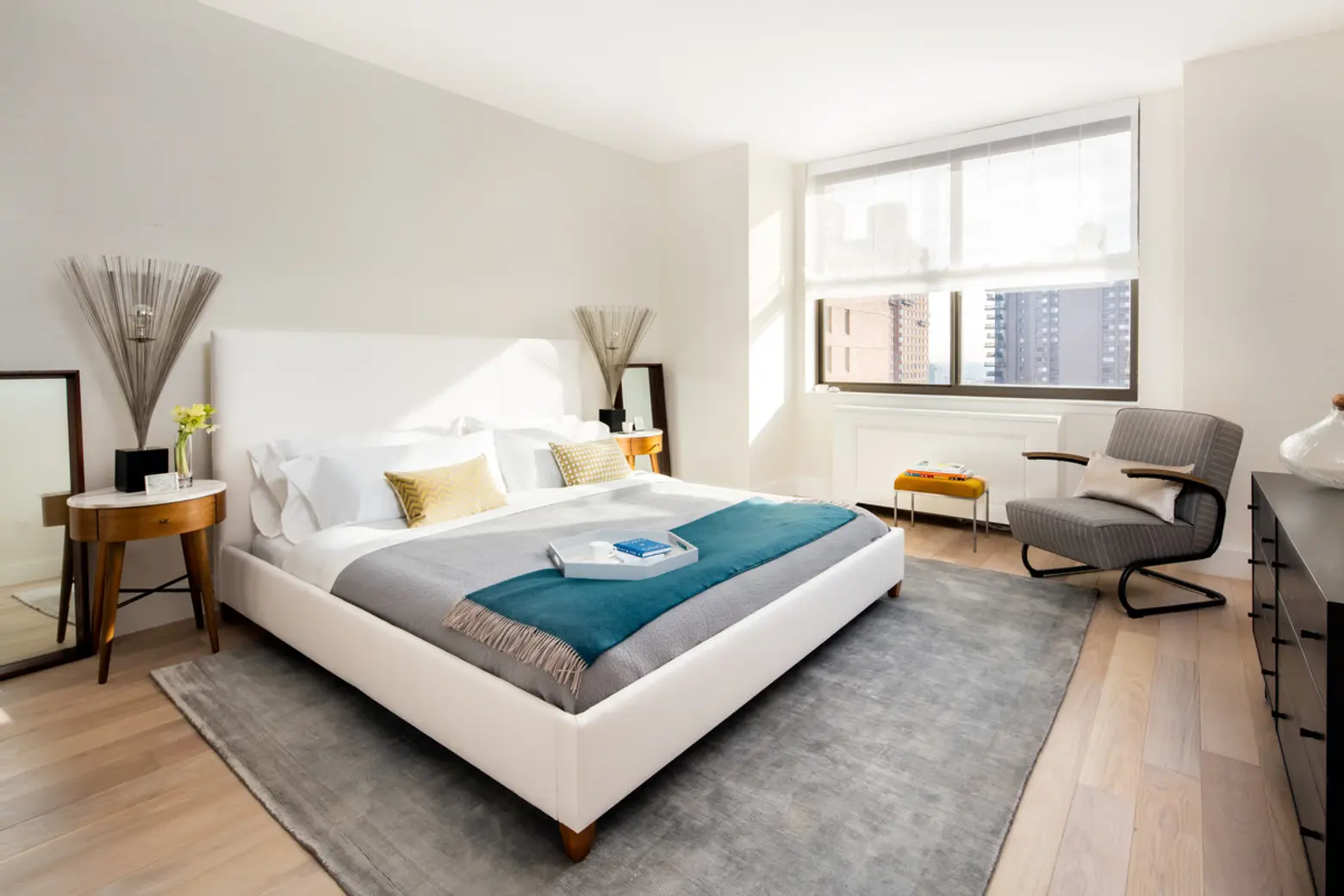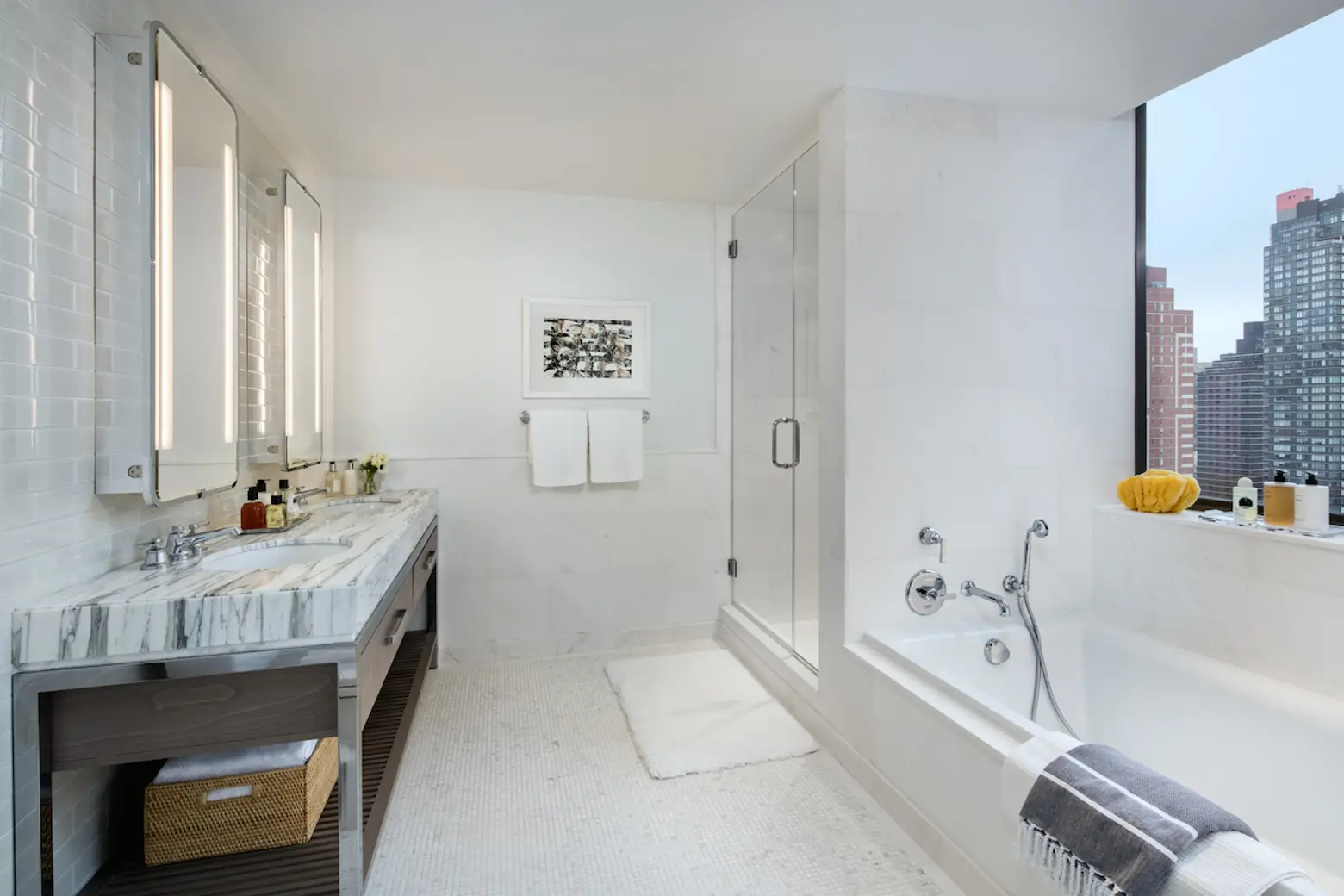 389 E 89 's one-bedroom homes begin under $1 million, and available two-bedrooms start at $1.59 million– prices unheard of for new construction condos in Manhattan. The building's original architect Ismael Leyva (designer of the residences of the Time Warner Center and the Park Imperial) configured several loft-style apartments with 11-foot ceilings at the building's base–a rarity on the Upper East Side. Above the five-floor podium rests a sheer, glass cornered tower, culminating in a trellis-like cornice.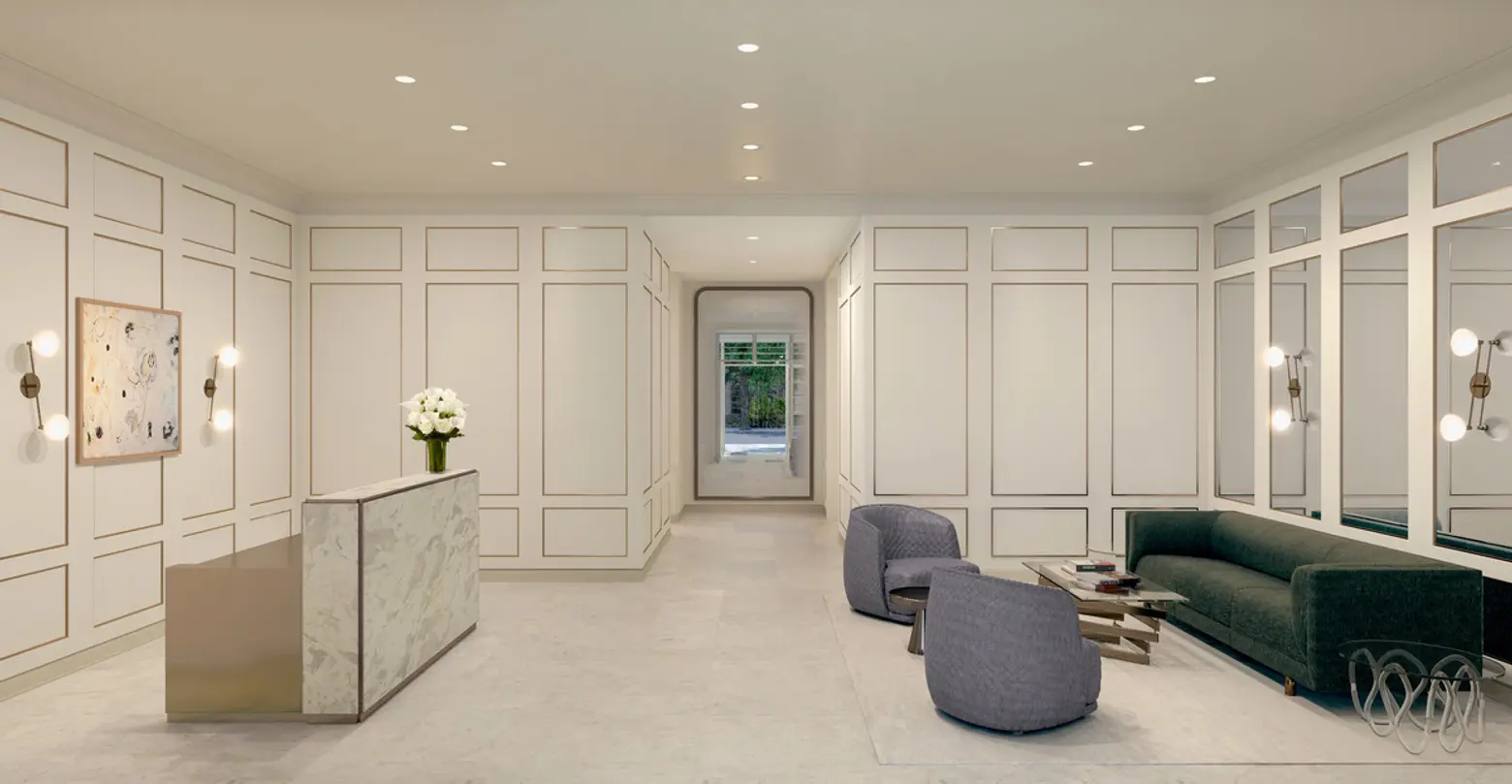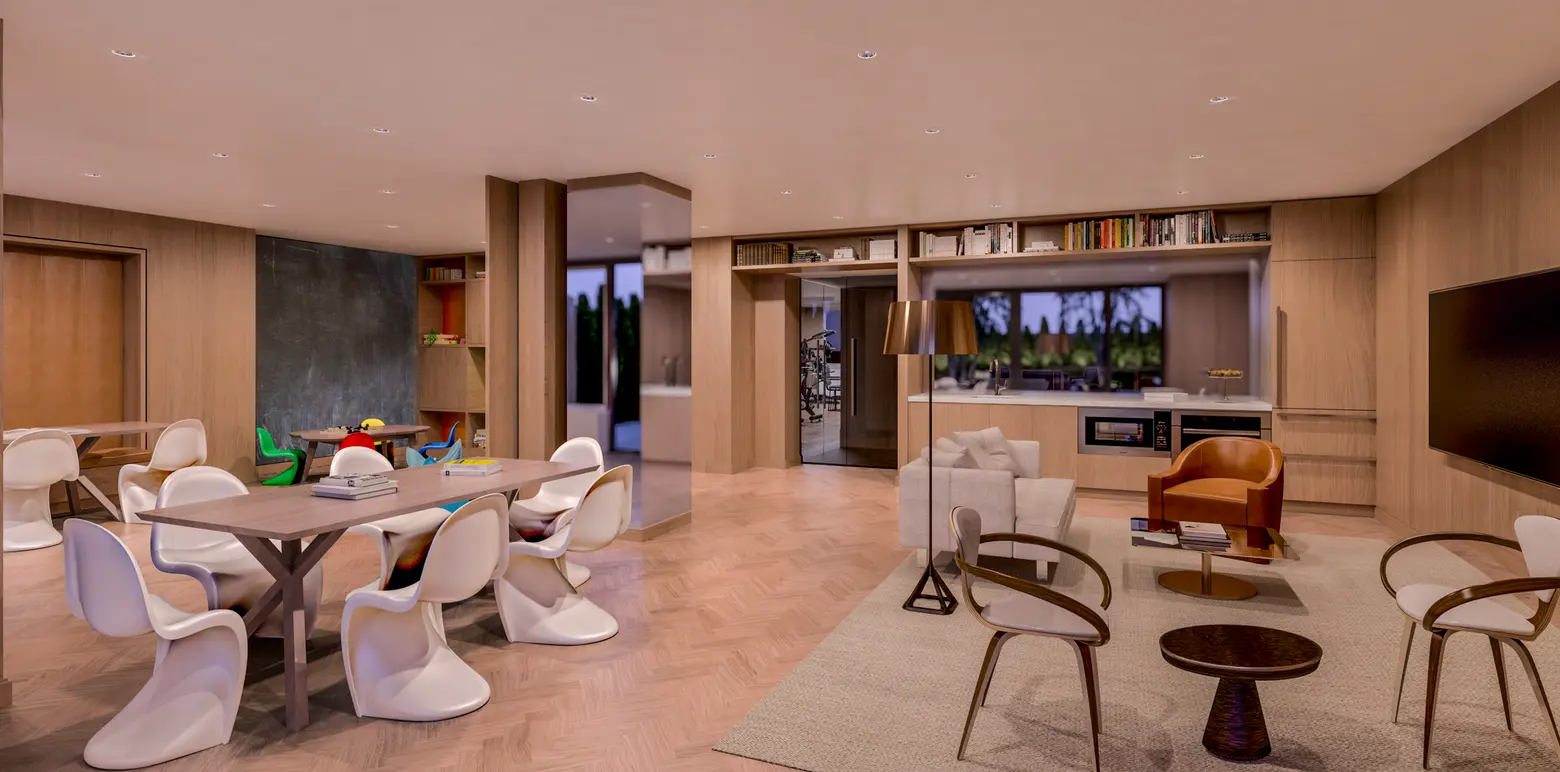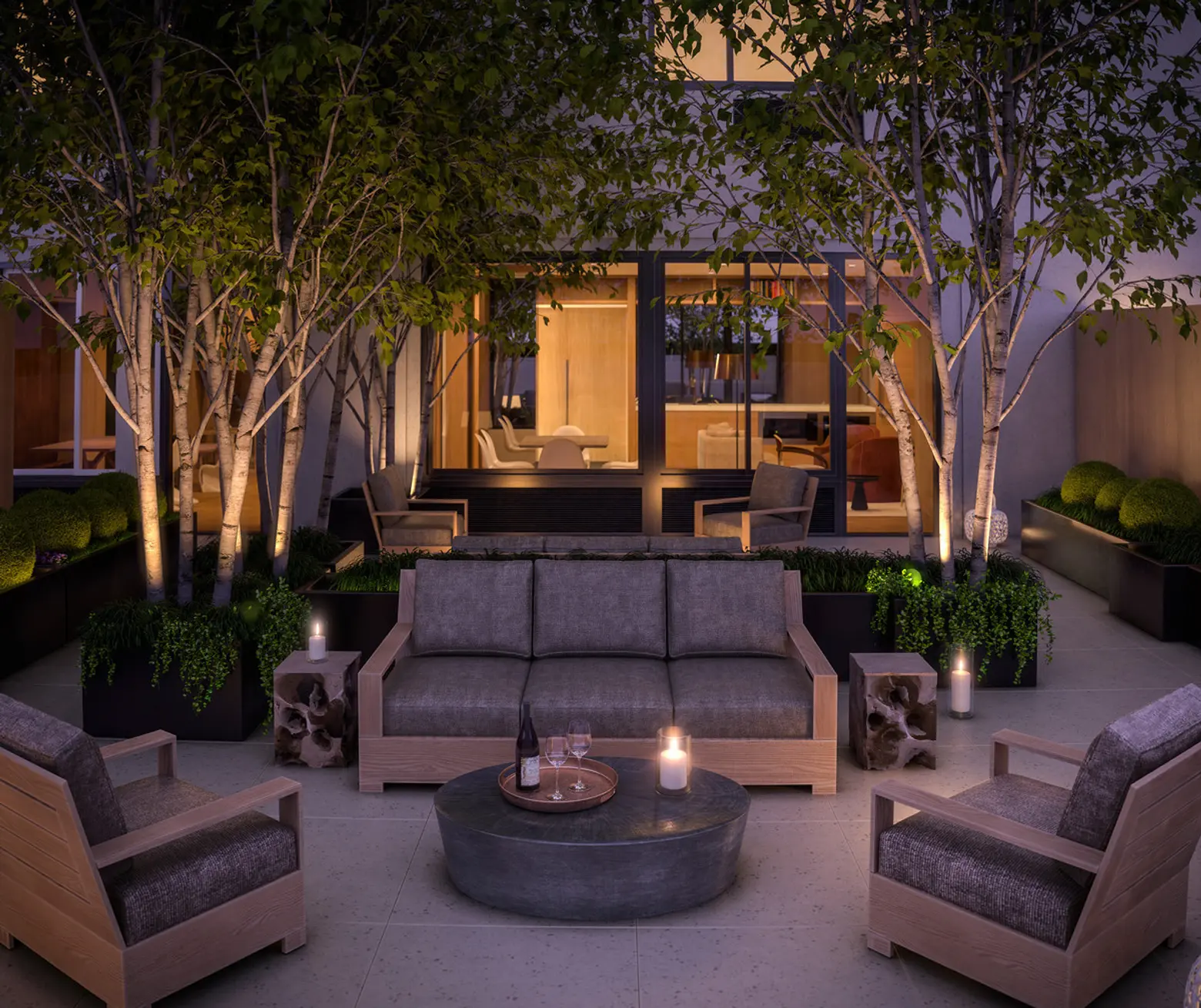 Updated building amenities include a 24/7 concierge and doorman, fitness center, lounge with adjacent private outdoor event space, children's playroom, bike room, and private storage. Three-hundred and twelve feet above Manhattan, residents can "chillax" on a landscaped rooftop terrace with a 360-degree sweep of the Manhattan skyline and  surrounding area. The East River and Robert F. Kennedy Bridge fill views to the east, while Central Park and the cityscape captivate western onlookers.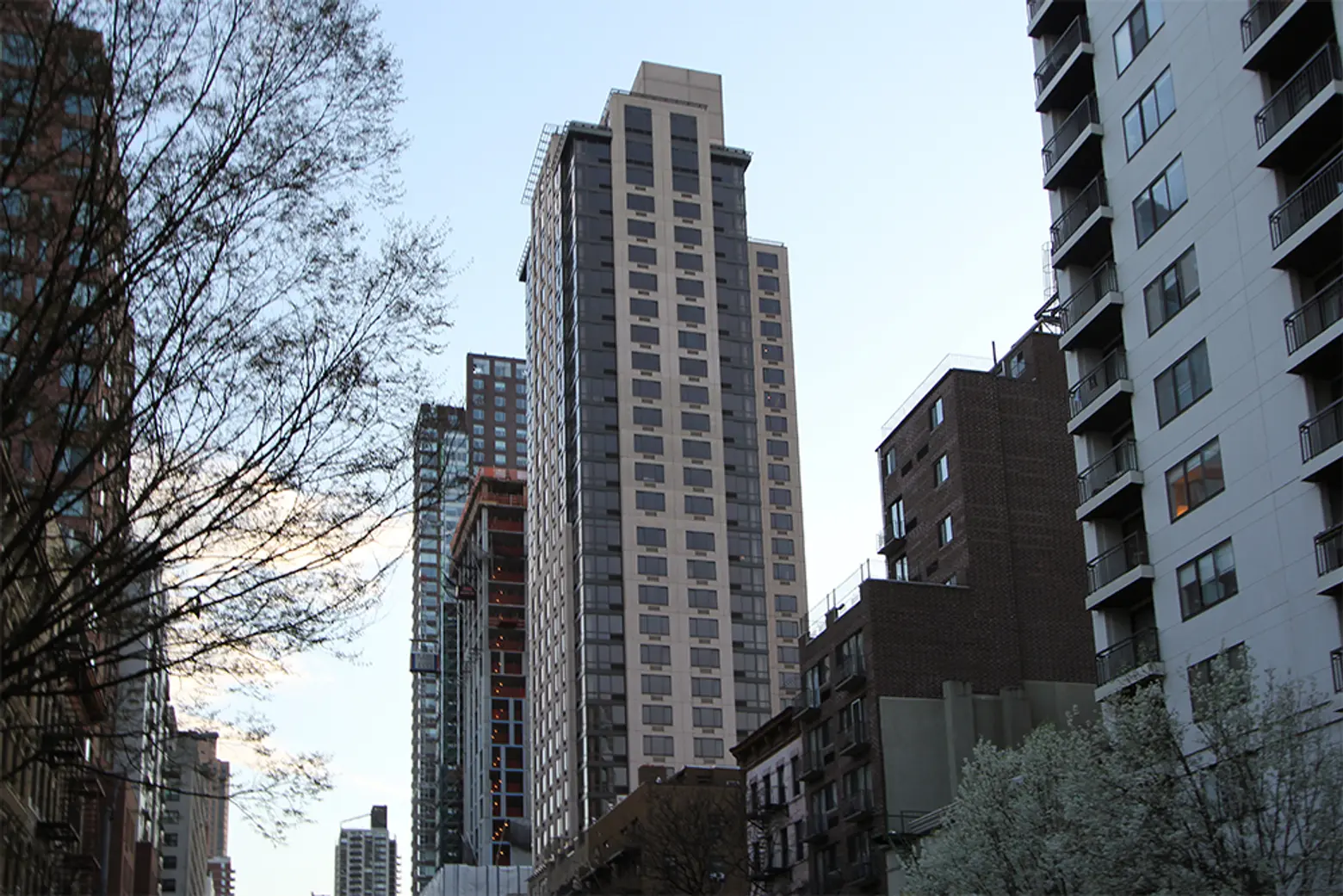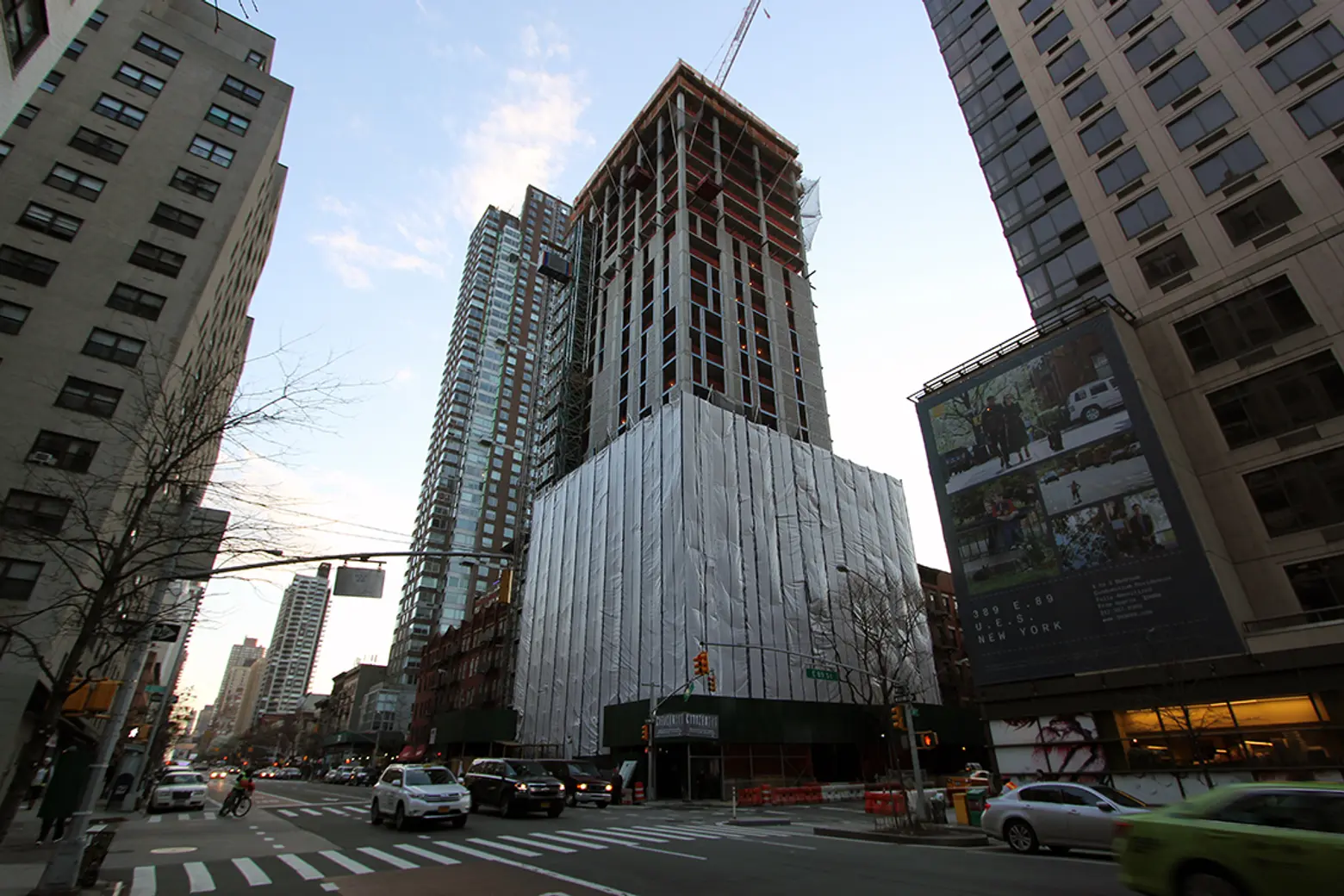 Construction of Citizen 360 well underway across East 89th Street.

389 E 89 was originally finished in 2003 and developed through a joint-venture between Veronika Hacket's Clarrett Group and Atlanta-based Post Properties. Magnum Real Estate Group, which is headed by Ben Shaoul, picked up the building along with sister Gramercy building Post Luminaria for $270 million in 2014. Like 389 E 89, Post Luminaria has been rebranded into affordable high-end condominiums, boasting a new name, The Luminaire. Current availabilities there show one-bedrooms begin at $1.1 million and two-beds starting from $1.975 million.
The building is within short walking distance to Central Park and Carl Schurz Park and is surrounded by acclaimed local restaurants, cultural institutions, and notable primary schools. Several ground-up residential towers are taking root in the area, including the SHoP-designed Citizen 360 condominium across 89th Street and DDG's 180 East 88th Street nearby.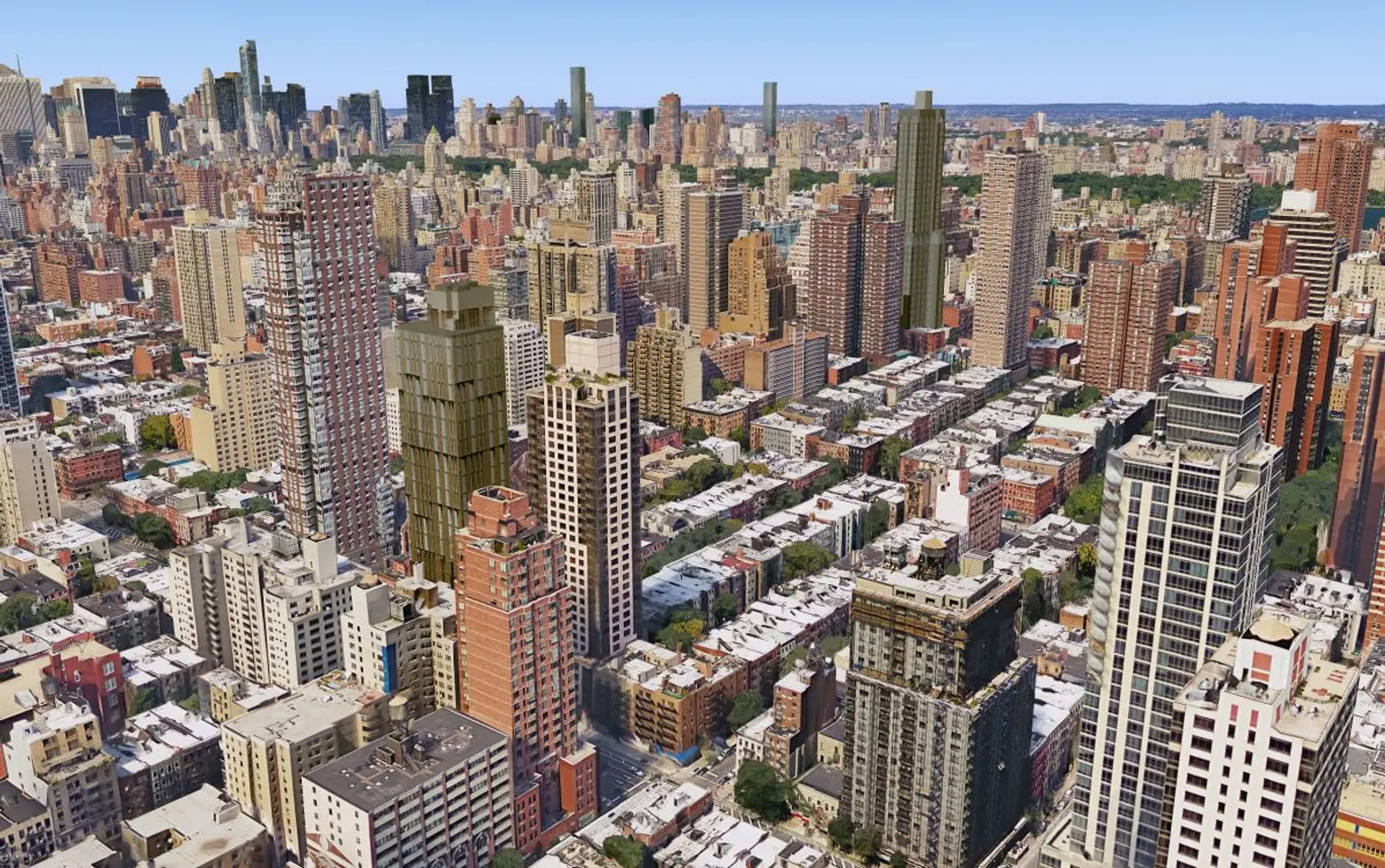 To view listings for 389 E 89, visit CityRealty.
RELATED:
Interior Photography © Evan Joseph