A Grown-Up "Tree House" on Fifth Avenue in the Upper East Side for $13.25M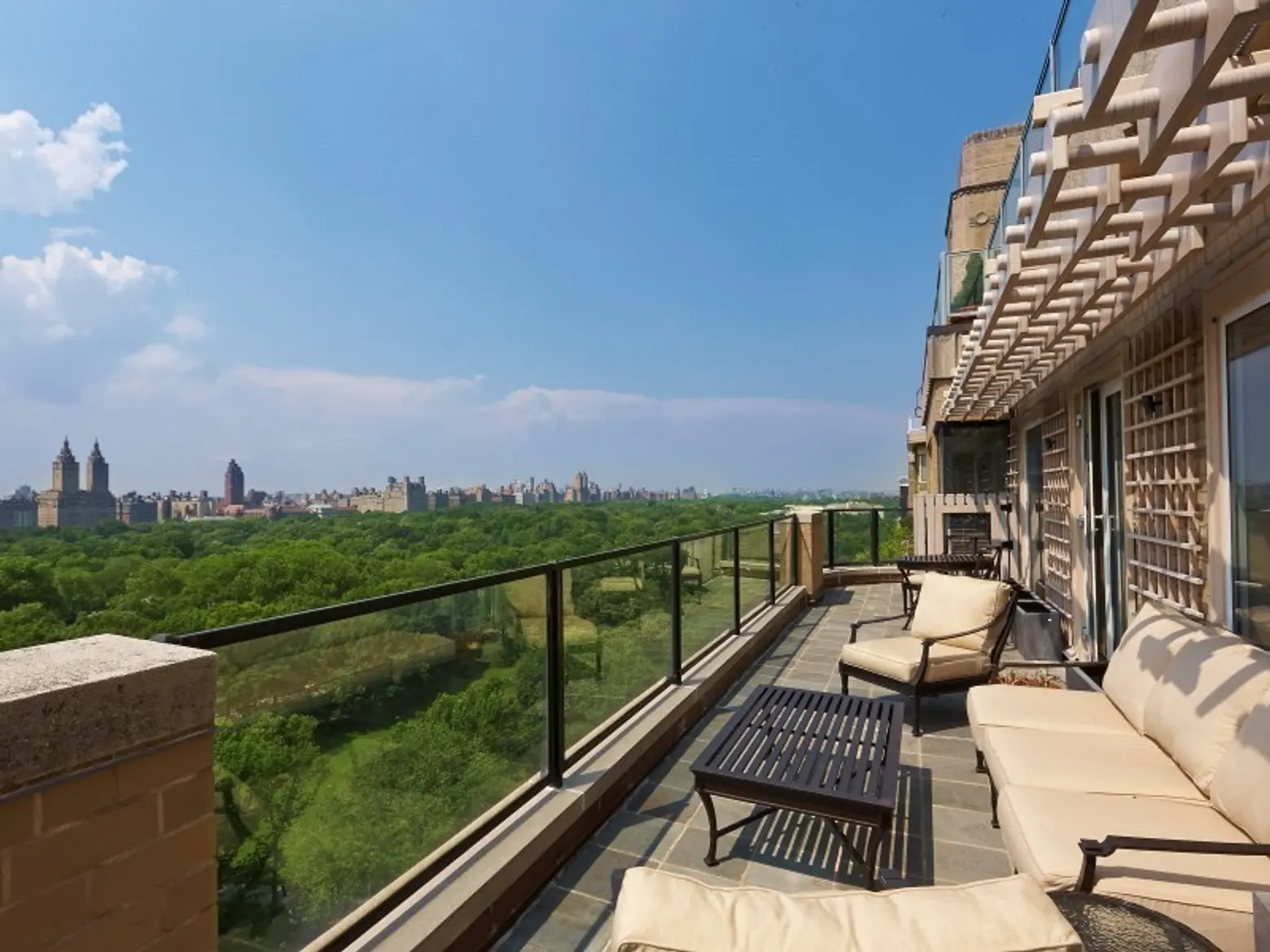 Okay, so this immaculate penthouse perched high atop 875 Fifth Avenue really isn't a tree house, but given its miles of treetop views we could be forgiven for taking a few liberties with the term. Packed within Manhattan's roughly 520 million square feet are some of the most amazing residences in the world, many of them boasting gorgeous interiors but not much in the way of outdoor space. It's a concession one must make for living in the most vibrant city in the world. But every once in a while, something special comes along.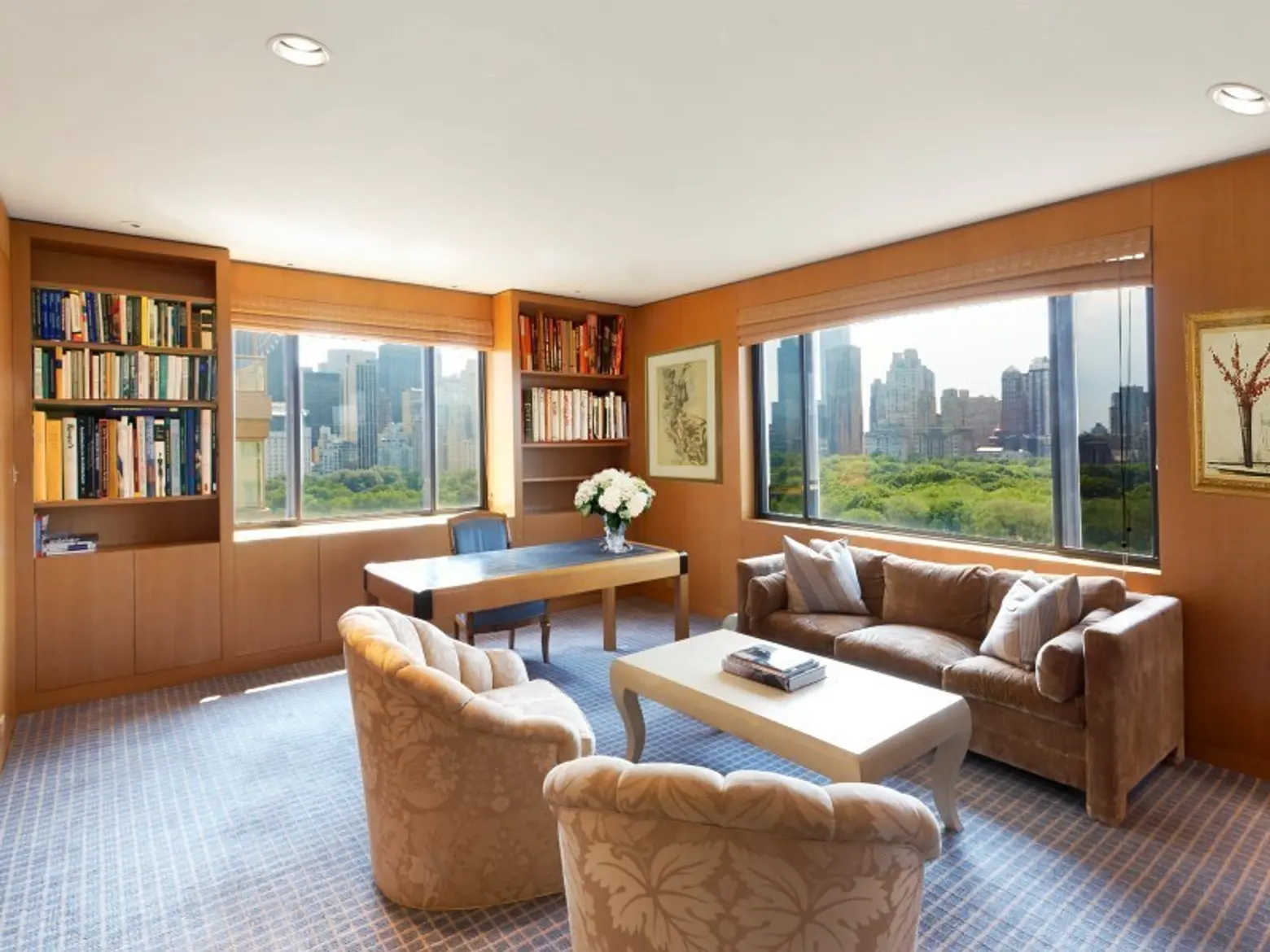 When we were checking out this 2BR/4BA residence in Lenox Hill we fully expected a home befitting one of the most sophisticated avenues in all of Manhattan – and we were not disappointed. An elegant gallery opens to the spacious living room with French doors leading to an equally large corner dining room; boasting over 600 square feet of combined space, comfortably entertaining even a large-sized gathering here is a breeze.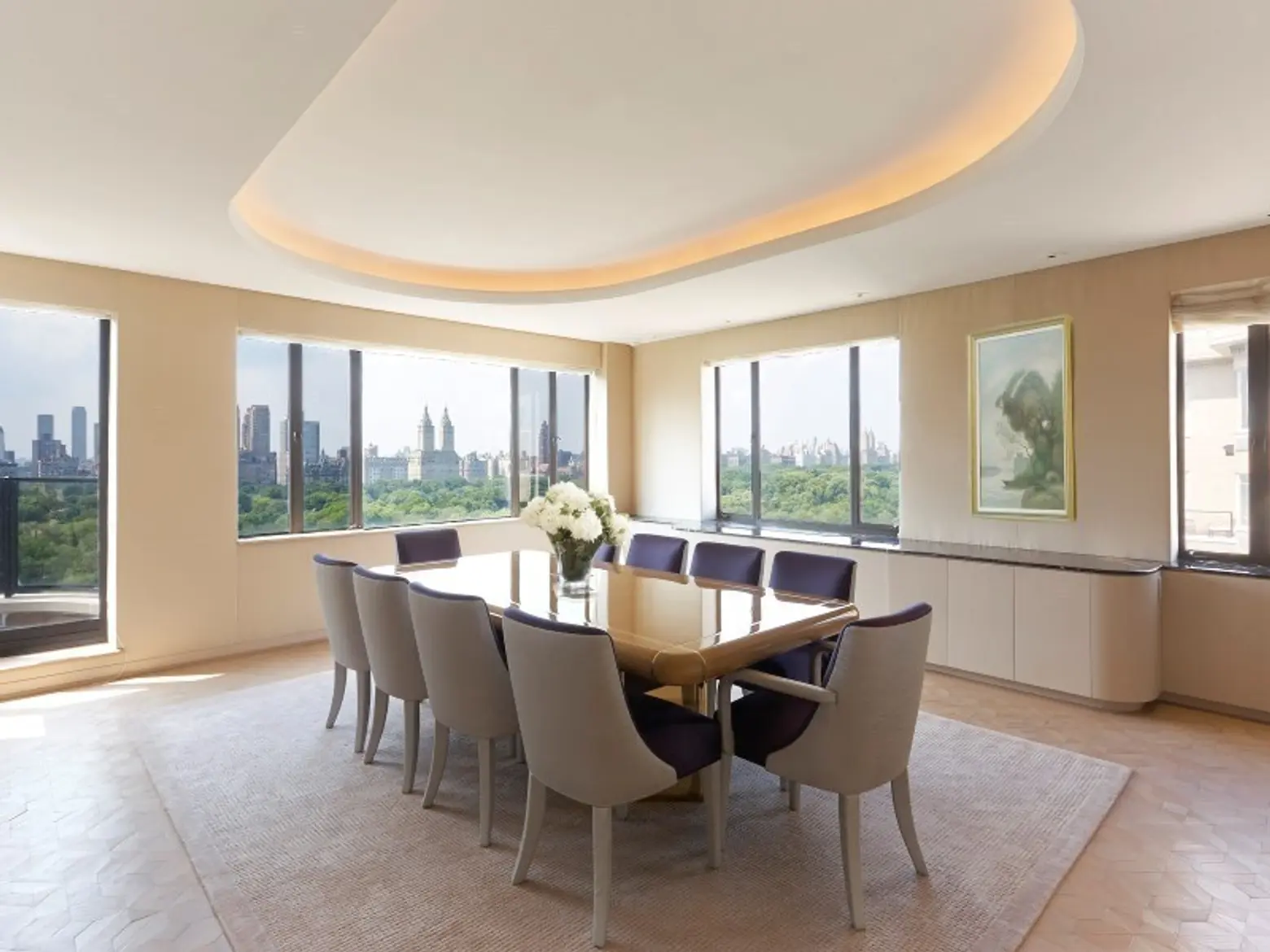 The sunny kitchen includes a wonderful breakfast atrium; one step up and you're in your own little piece of sun-drenched heaven. If we had breakfast here every morning we know our day would always start off on the right foot!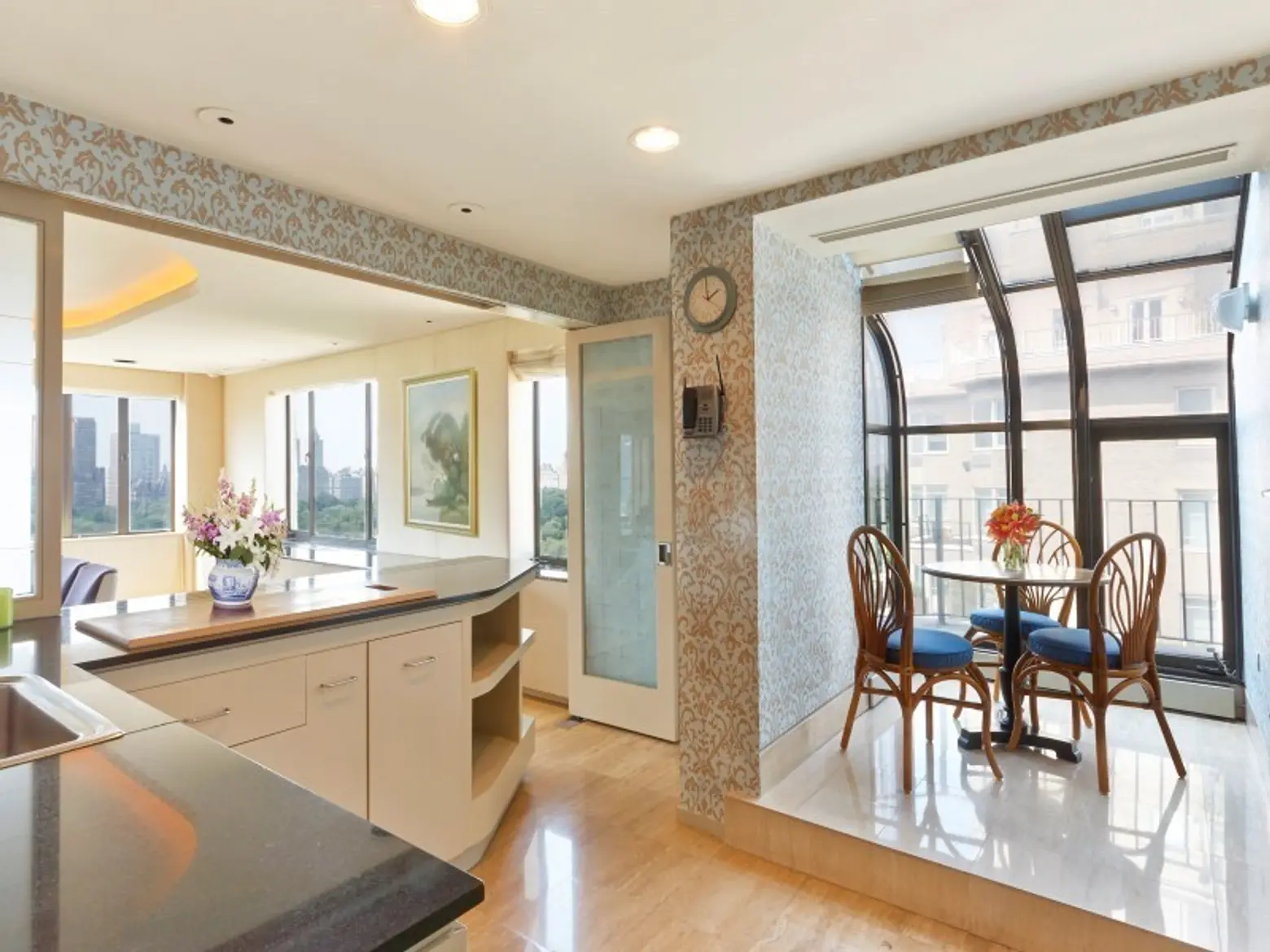 At the opposite end of the home you will find the private quarters. A corner library means double exposures for this potential third bedroom, which also features two closets. The gracious master comes complete with a walk-in closet and en-suite bath, as does the second roomy bedroom. All in all a perfectly lovely home ready for someone to add their finishing touches. We could say the same for all of the properties we feature here. However…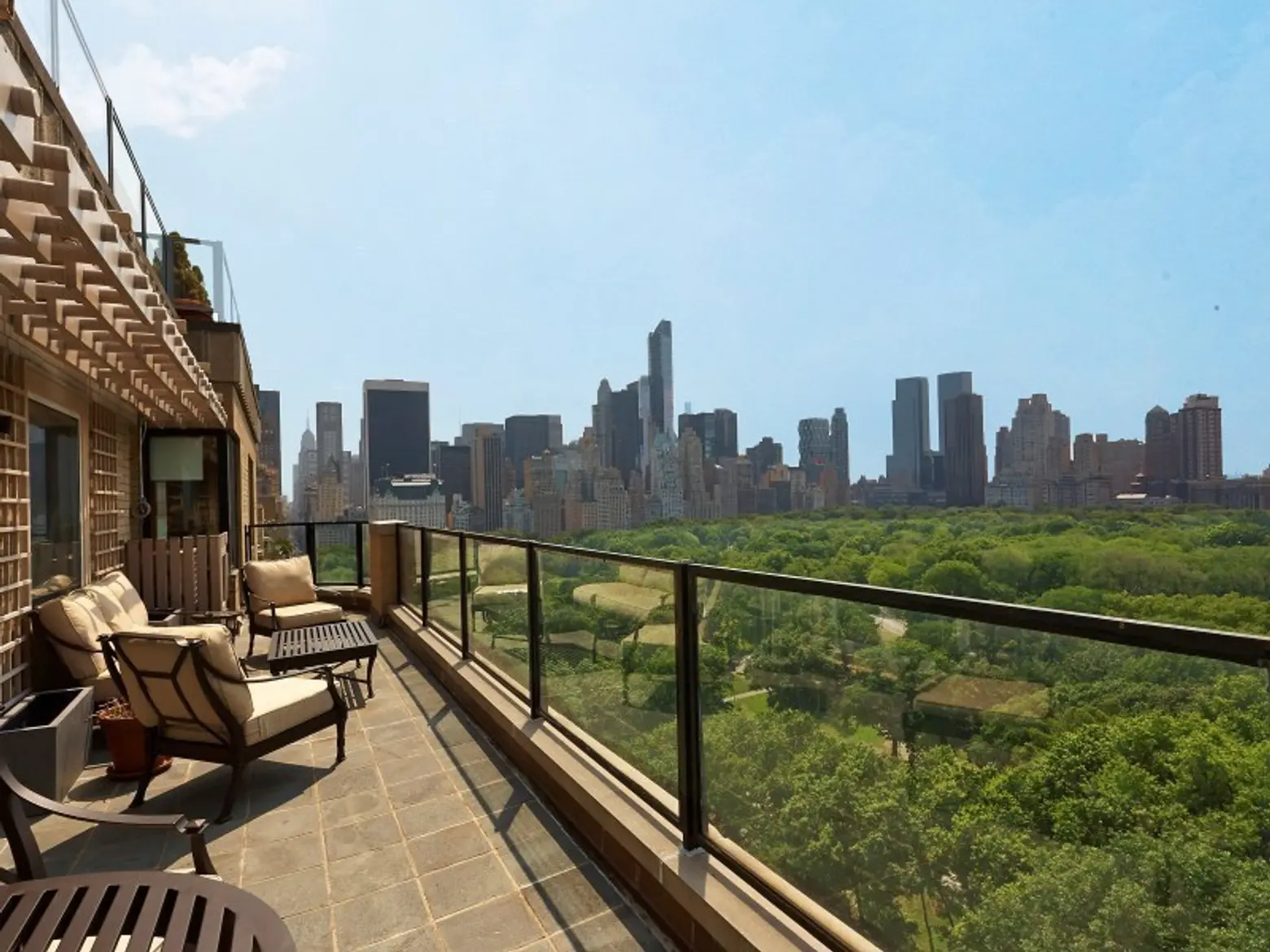 …what really took our breath away were the views – from every single room in the home. Not just of the magnificent skyline but the lush green swath of Central Park stretching before us for miles. Stroll out onto the 44-foot terrace spanning Fifth Avenue and you can almost reach out and touch the treetops below – it really does feel like you're in a tree house sitting high above the city. We can only imagine how spectacular it must look in the fall, a gorgeous mosaic of color that would rival any masterpiece in the neighboring museums.
And while the new owner may decide to line up an interior designer or architect to make this home their own, that treetop view is ready right now, and almost worth the $13.25 million asking price all by itself.
This beautiful home, which sold for $9.5 million just two short years ago, is clearly a good investment inside and out, and Sotheby's agent Serena Boardman is waiting to take you tip-toeing through the treetops.
[Listing: 875 Fifth Avenue, #19A via Sotheby's]
[via CityRealty]
Photos courtesy of Sotheby's