$775K East Village co-op in a former rectory has 13-foot ceilings and a loft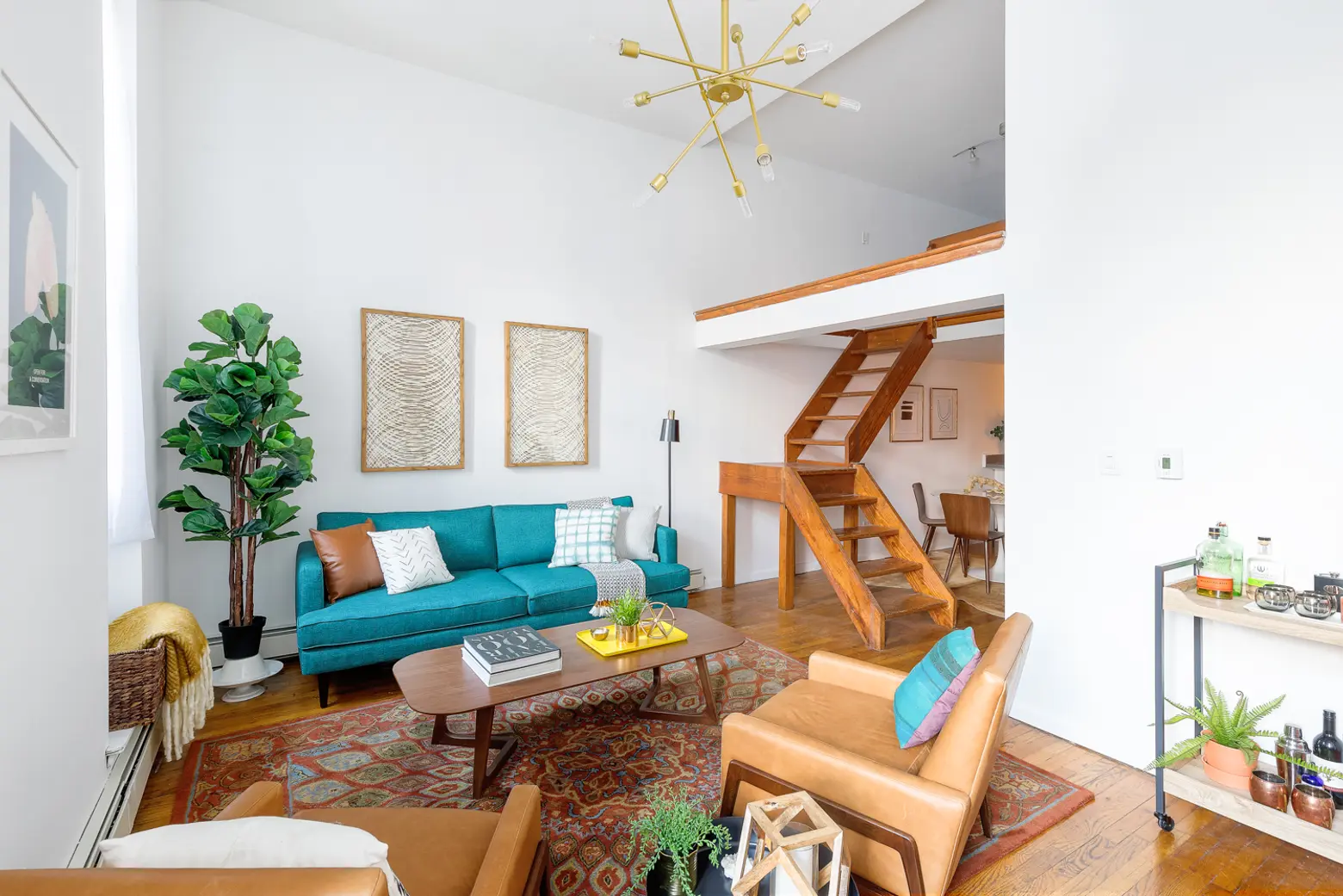 Photo credit: Melanie Greene courtesy of Compass.
This cozy East Village pad at 300 East 4th Street has the modern chic vibe that gives apartments in this neighborhood such charm. The building also has the architectural distinction of being in a former rectory that was converted to co-ops, giving each unit within a unique footprint. Asking $775,000, the one-bedroom home near picturesque and lively Avenue C gets 13-foot ceilings and a loft for storage or sleeping.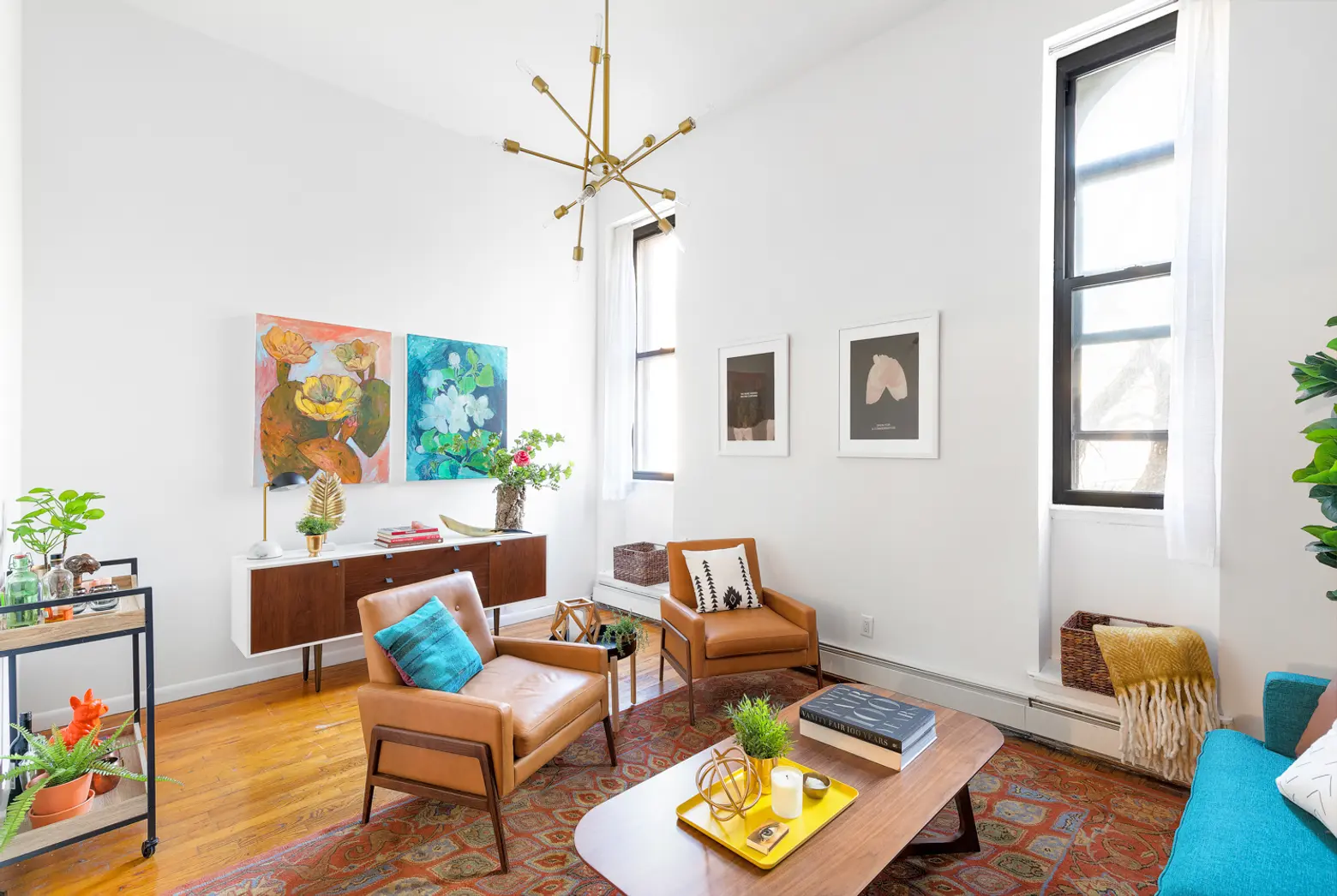 There are exposed bricks and wood accents, and that lofted, windowed mezzanine for sleeping, working or extra storage adds visual interest as well (though it's not full standing height, the listing notes). The living area is large and bright.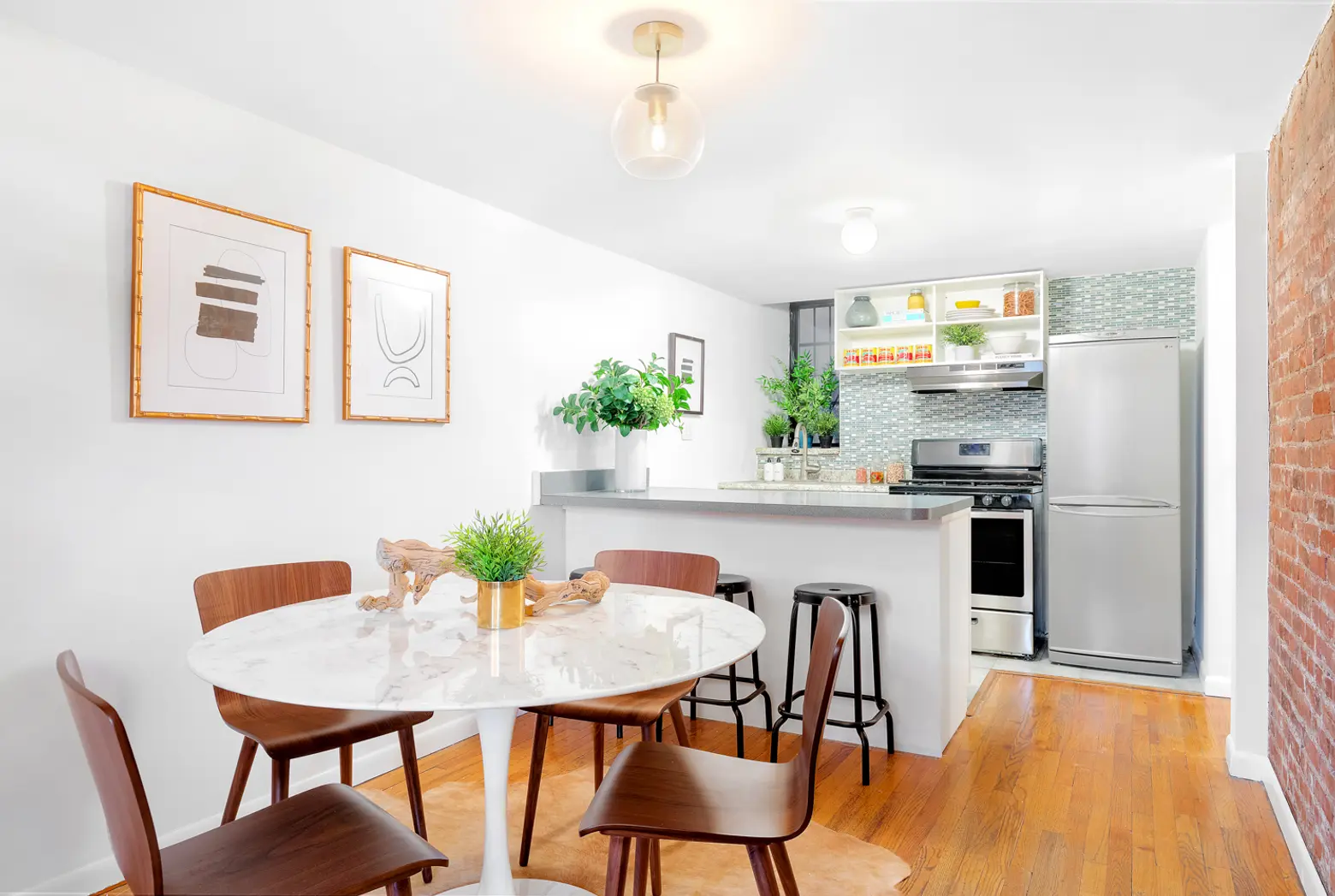 A tidy, colorful kitchen at one end of the space boasts a breakfast bar.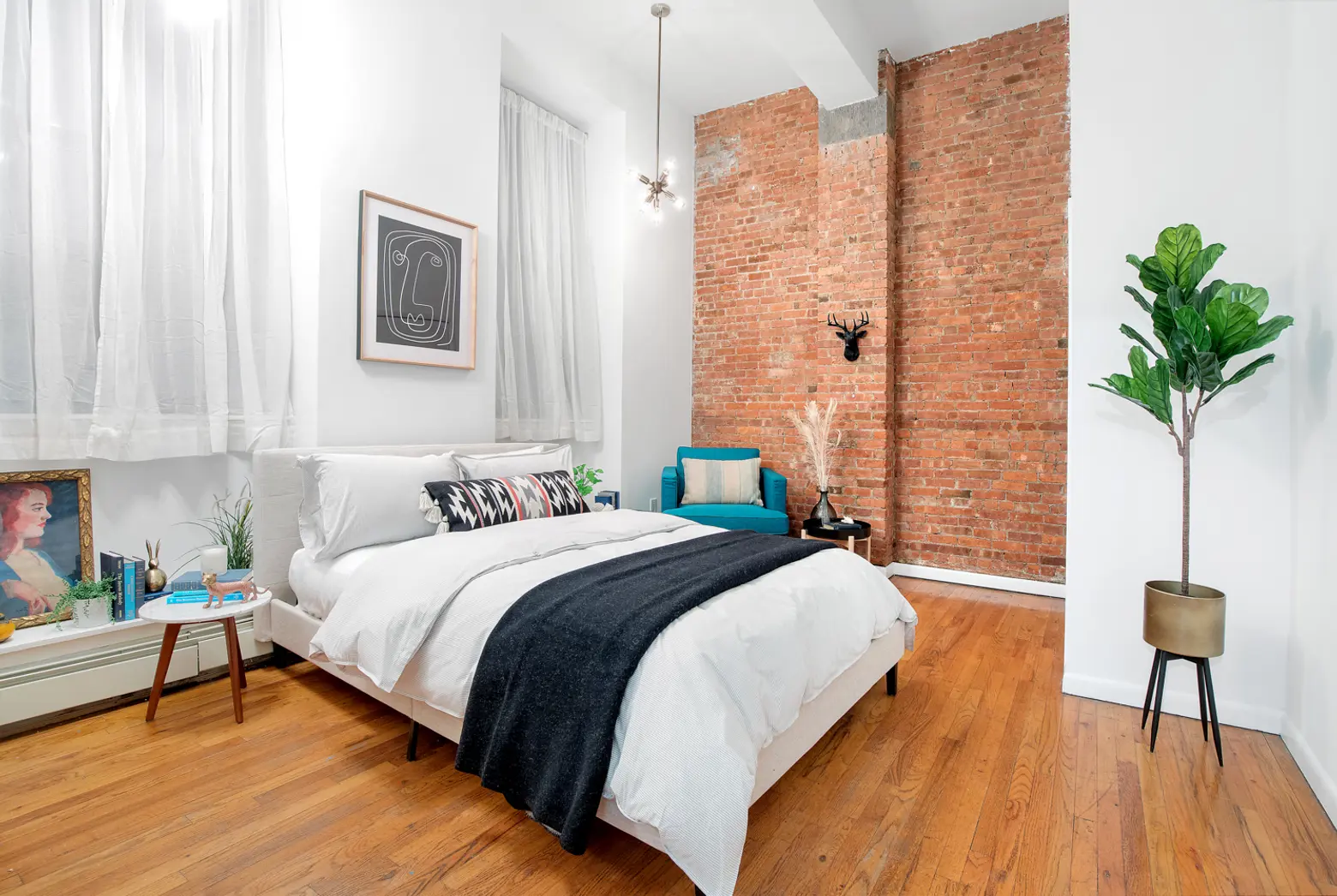 At the other end is a surprisingly spacious bedroom. The elevator co-op building offers a roof deck and laundry in the basement. The building is pet-friendly, and allows subletting with some restrictions.
[Listing: 300 East 4th Street, Unit 2D by Alessandra DeLaCruz, Marc Solomon and Rachel Pouyafar for Compass]
[At CityRealty]
RELATED:
Photo credit: Melanie Greene courtesy of Compass.