$700M proposal calls for NYC's first soccer stadium and 550 affordable apartments in the South Bronx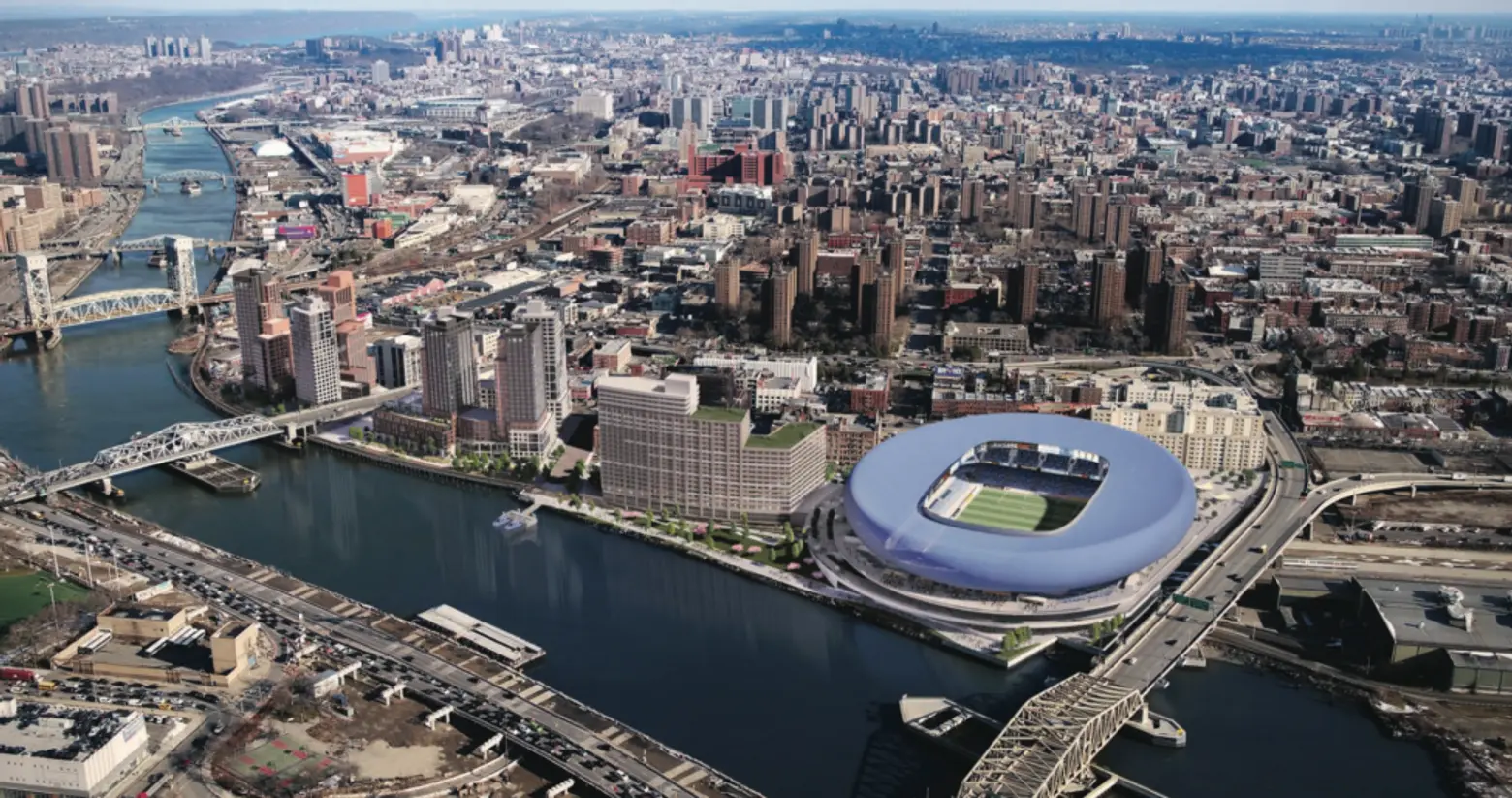 Rendering via Rafael Viñoly Architects
New York City could be getting its first soccer stadium if a proposal for the project led by Related Companies gets chosen by officials. A partnership made up of developers Related and Somerset Partners, along with the Major League Soccer team, New York City Football Club, has submitted a plan to bring a 26,000-seat soccer stadium designed by Rafael Viñoly, over 550 units of affordable housing and a waterfront park to the South Bronx. According to YIMBY, the project, estimated to cost $700 million, would rise on the site of the Harlem River Yards, a 13-acre parcel in Mott Haven operated by the Empire State Development Corporation.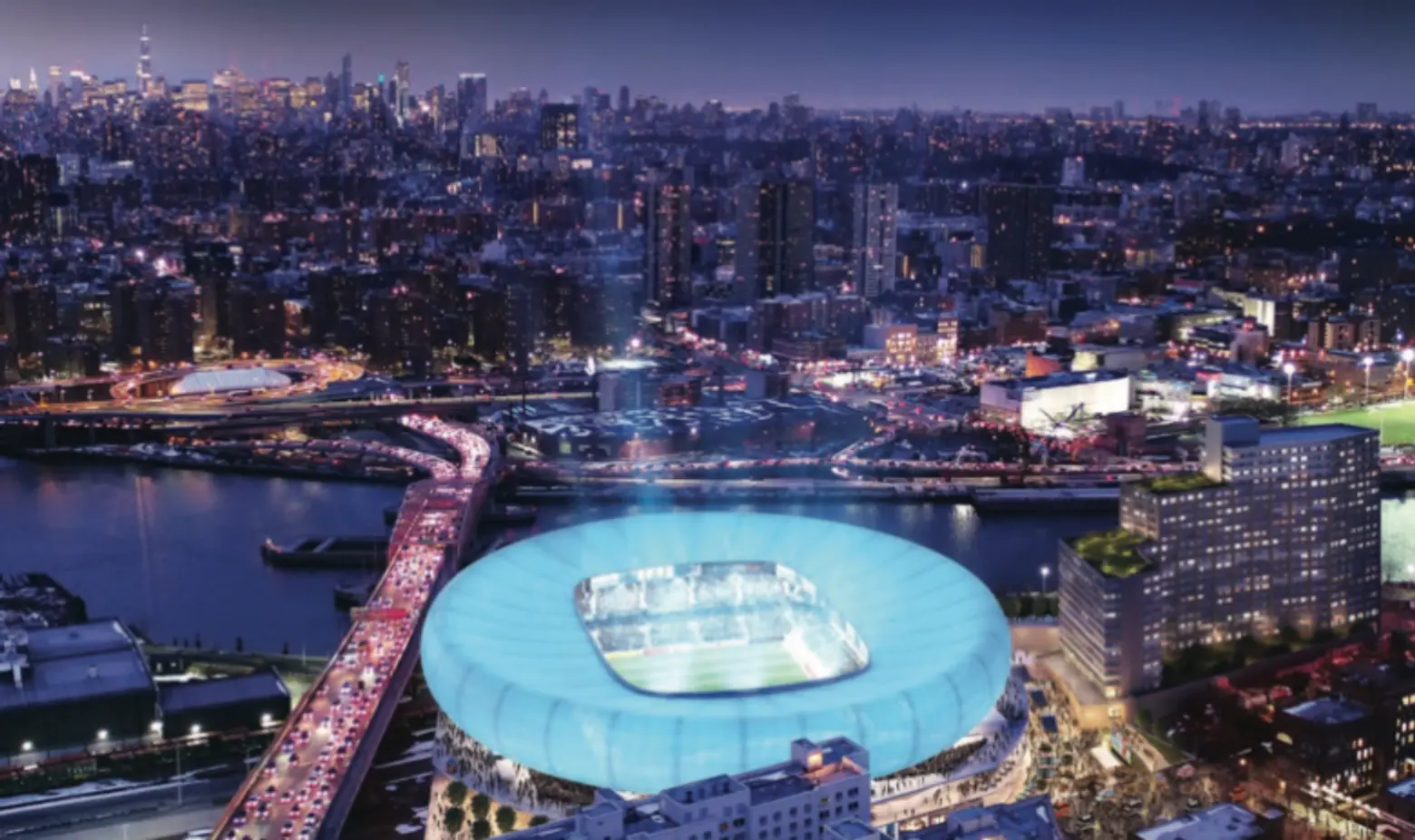 The stadium would be located next to the site that is already undergoing development by Somerset and Chetrit Group; they recently sold the five-acre parcel to Brookfield Properties for $165 million. The original project includes building six structures of housing, containing more than 1,200 units.
Sources tell YIMBY that the stadium would sit above existing rail yards, adding $75 million to the price tag. The proposal says the partnership would pay $500,000 annually for a 99-year ground lease. The group would also invest $25 million into the new waterfront park and an additional $100 million into making the site buildable.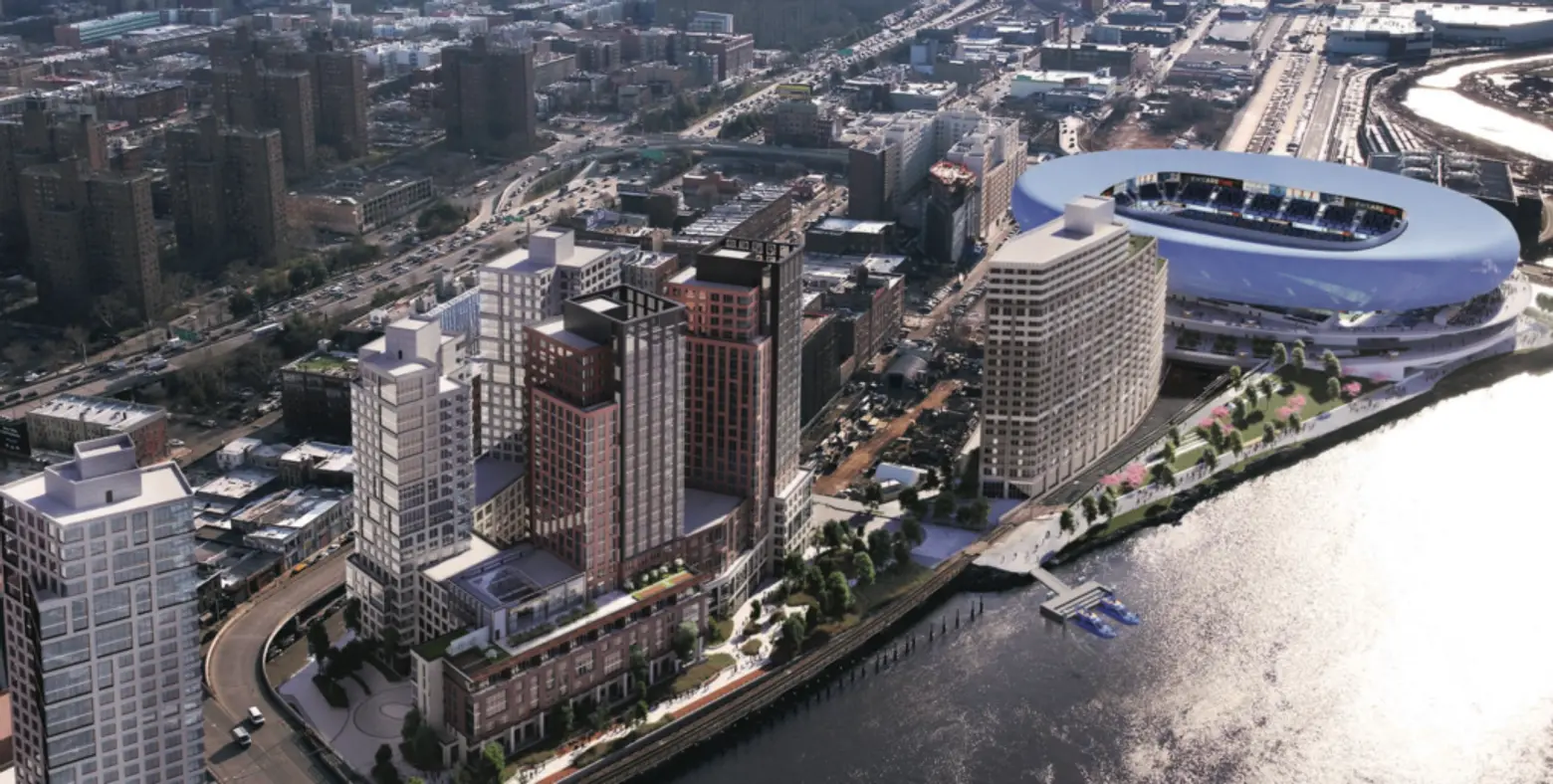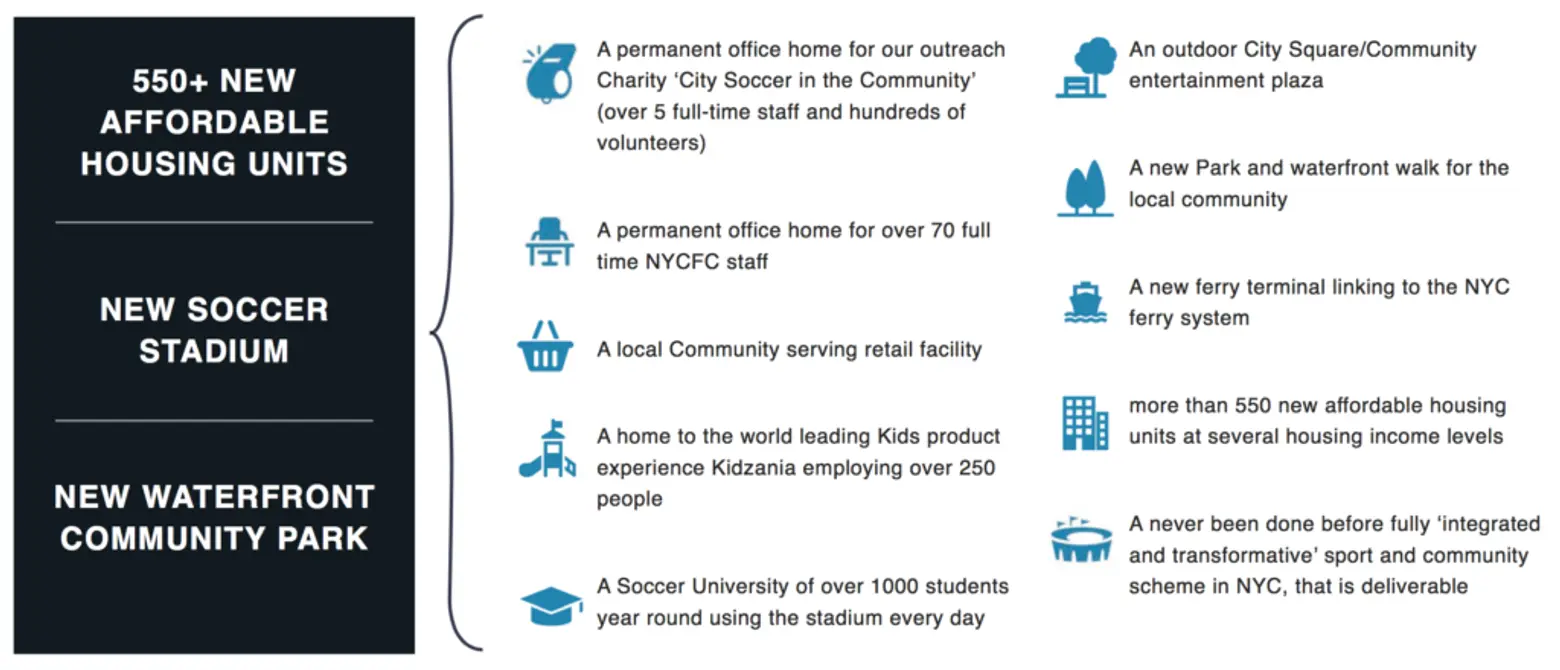 Via the partnership's RFP
In their RFP, the partnership includes Somerset's towers, which pledged to bring 1,279 market-rate apartments, retail and a community facility. Plans for the stadium also include more retail space and an 85,000-square-foot park. Other ideas include a "soccer university" to serve 1,000 students at the stadium, a new ferry terminal as part of NYC Ferry and an office space for NYCFC staff. The RFP calls it "a never been done before fully 'integrated and transformative' sport and community scheme."
If chosen by the Empire State Development Corporation for their RFP, the partnership expects a completion date of 2022.
[Via YIMBY]
RELATED:
Renderings courtesy of Rafael Viñoly Architects via YIMBY