$5.3M former Williamsburg firehouse is a live-work find with a garage, basement, and bamboo garden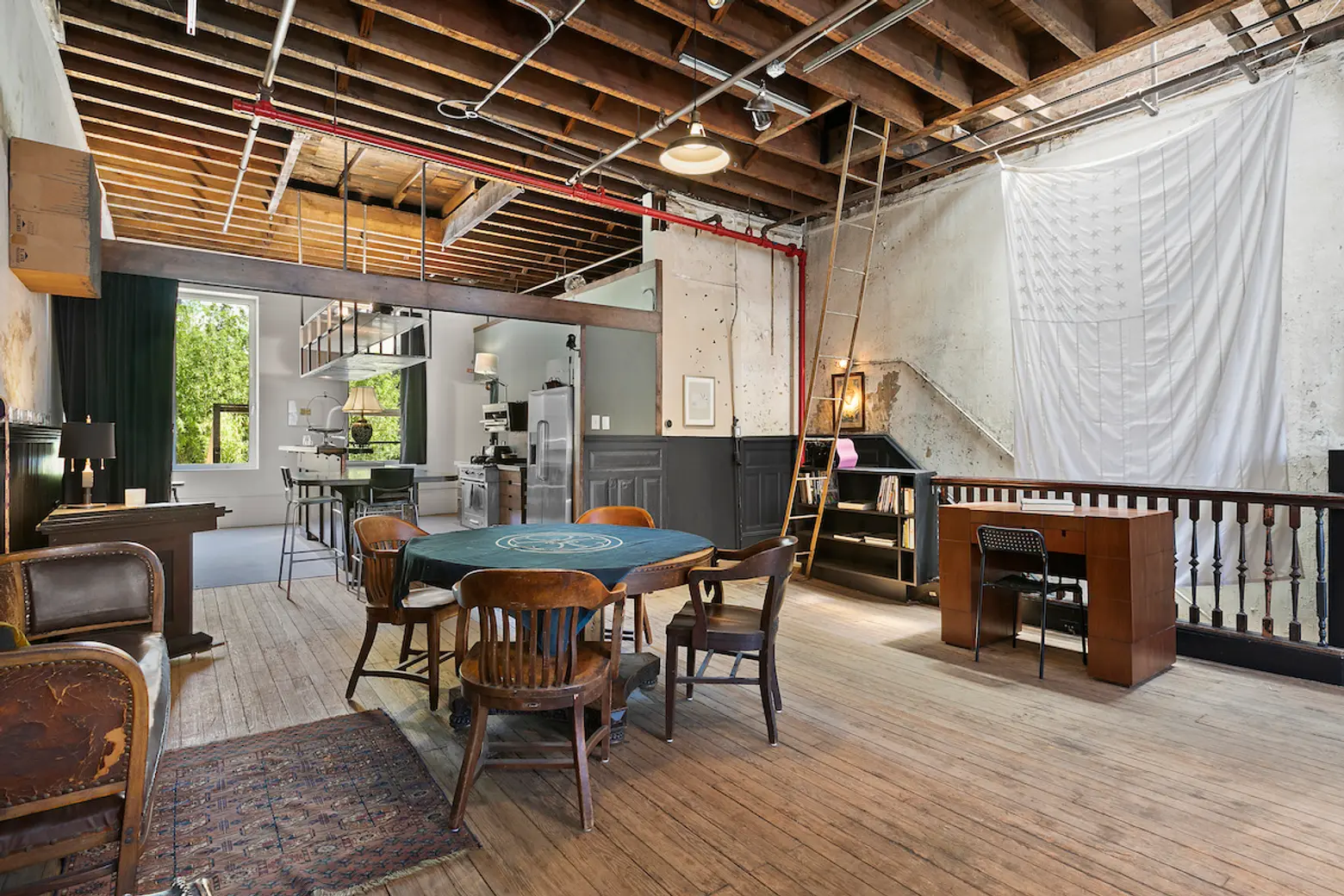 Williamsburg isn't exactly the first place you'd think to find a historic townhouse, so the former firehouse at 411 Kent Avenue on the Williamsburg waterfront is unique from the start. Built around 1920, this cool commercial property was last listed in 2014 for $6.4 million. The 3,300-square-foot, two-story building features massive open spaces, high ceilings, huge windows, multiple skylights, original wood floors, exposed brick, and exposed wood ceiling joists–an ideal live/work loft in a neighborhood where they're in short supply. It's back on the market for $5.3 million.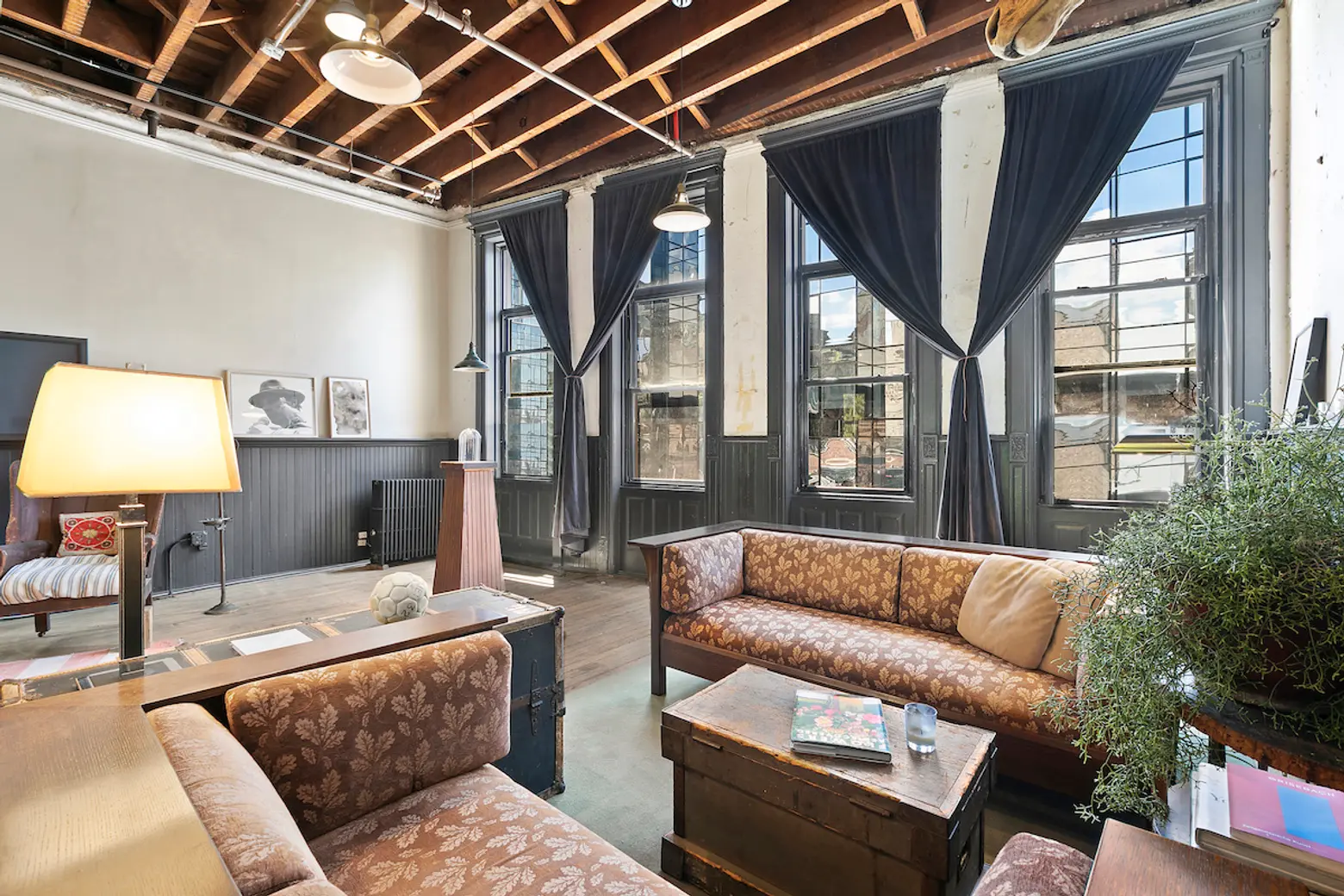 The two-story building has more than enough space to accommodate a dream home plus office or studio space. It's currently 3,322 square feet above grade with an additional 1,350 square-foot full-height basement. The lot is 23.25 feet wide and 102.33 feet deep, with enough FAR to add approximately 4,766 square feet.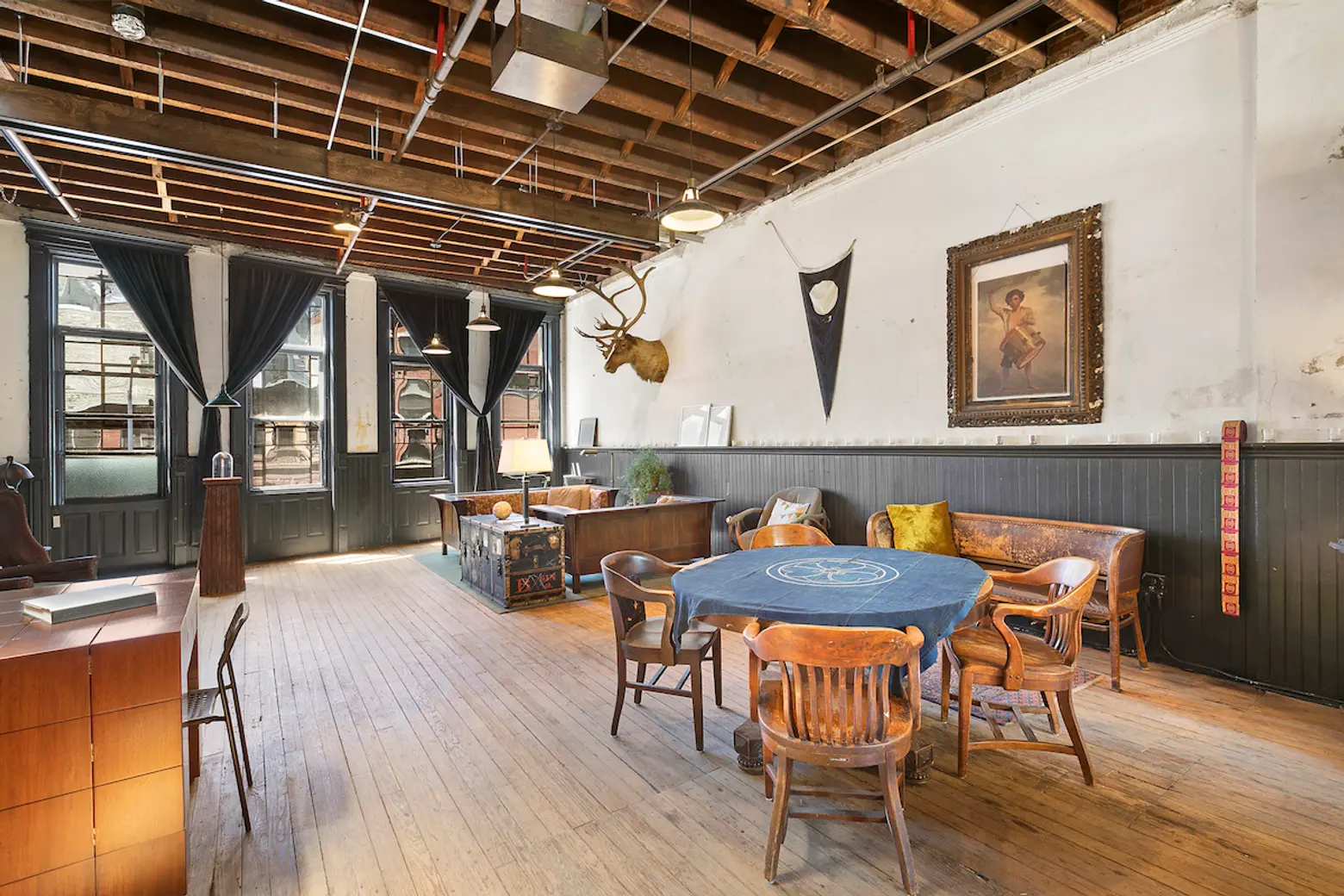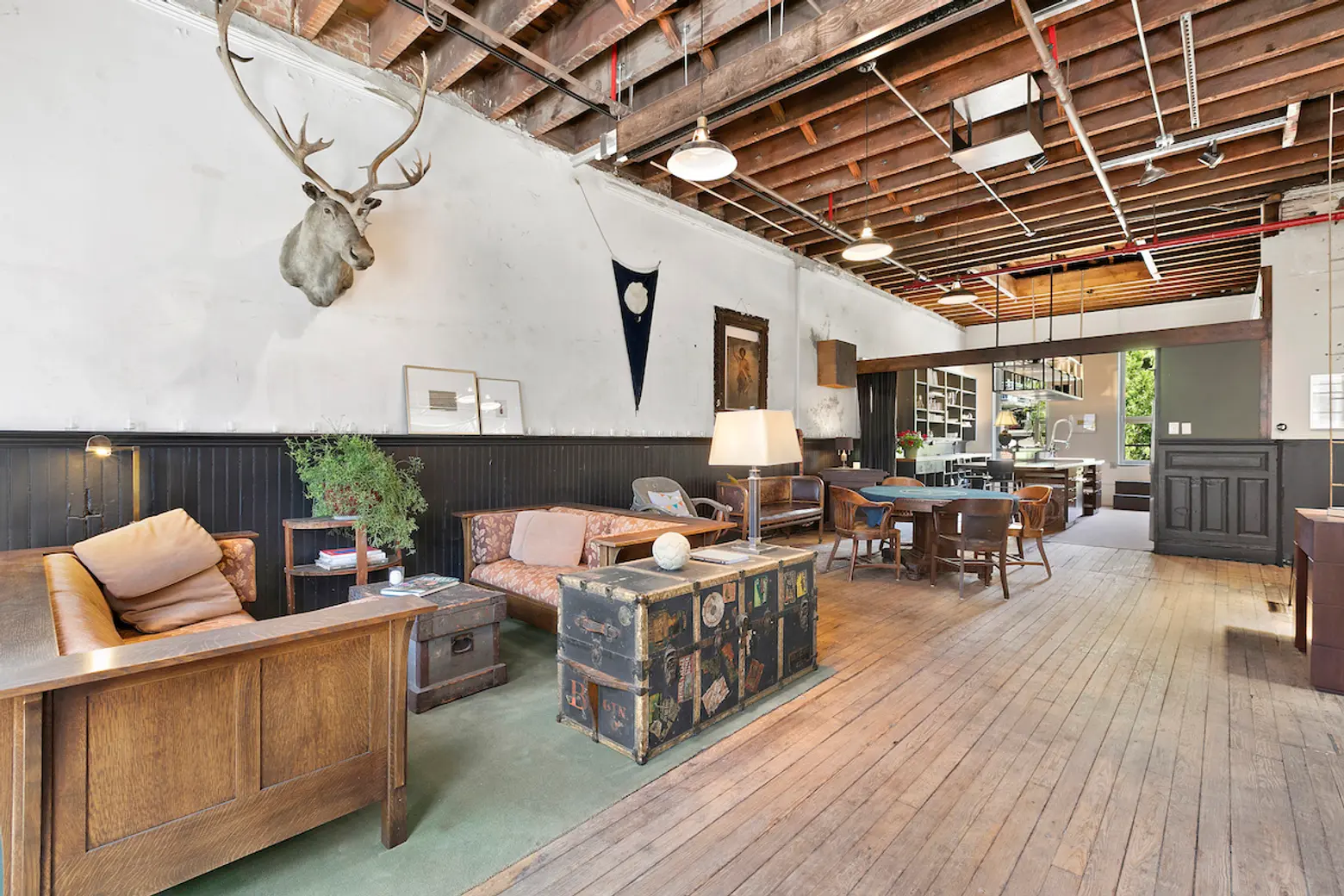 In its current state, the space is rustic and loft-like with dining and living spaces that suit the formerly industrial neighborhood.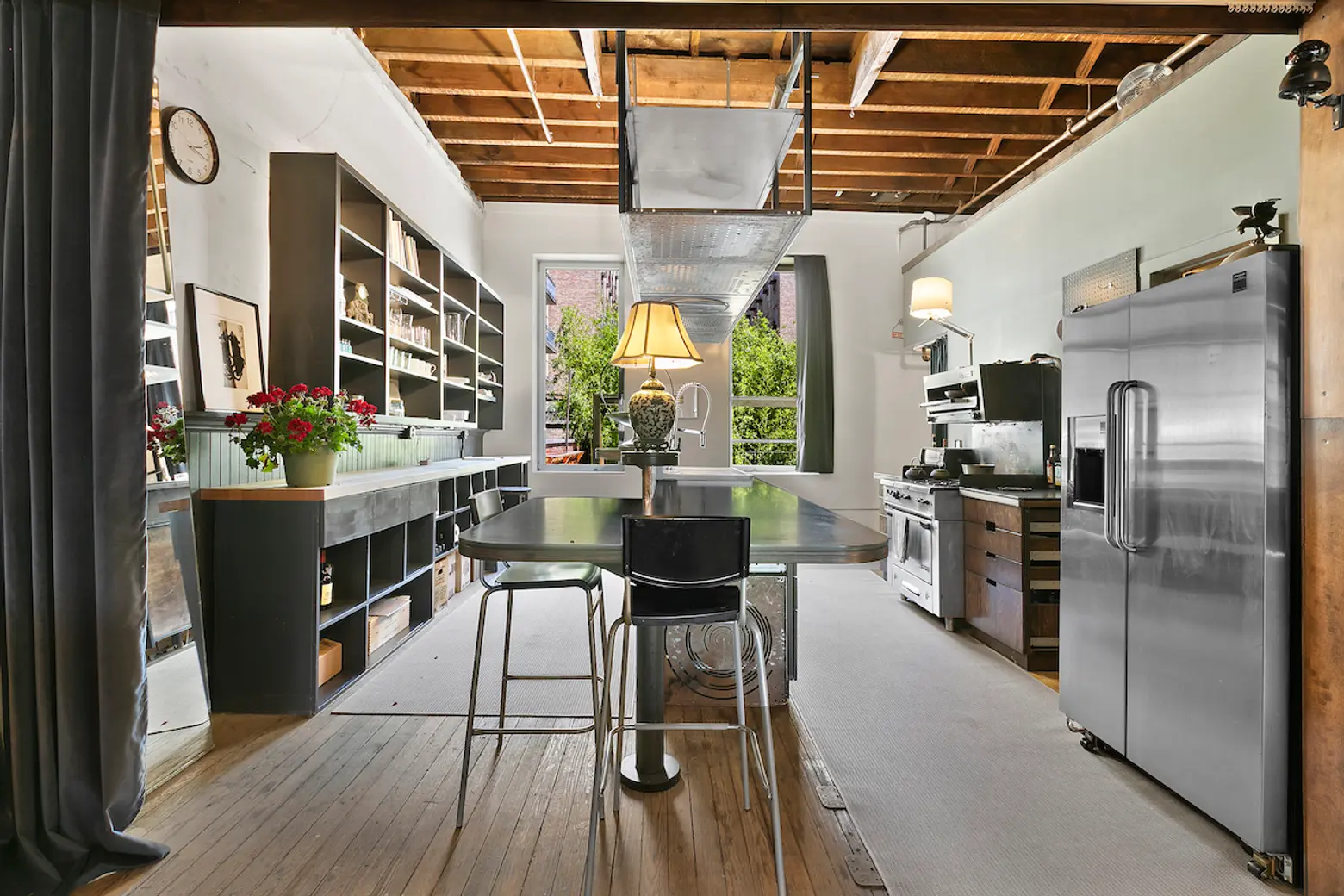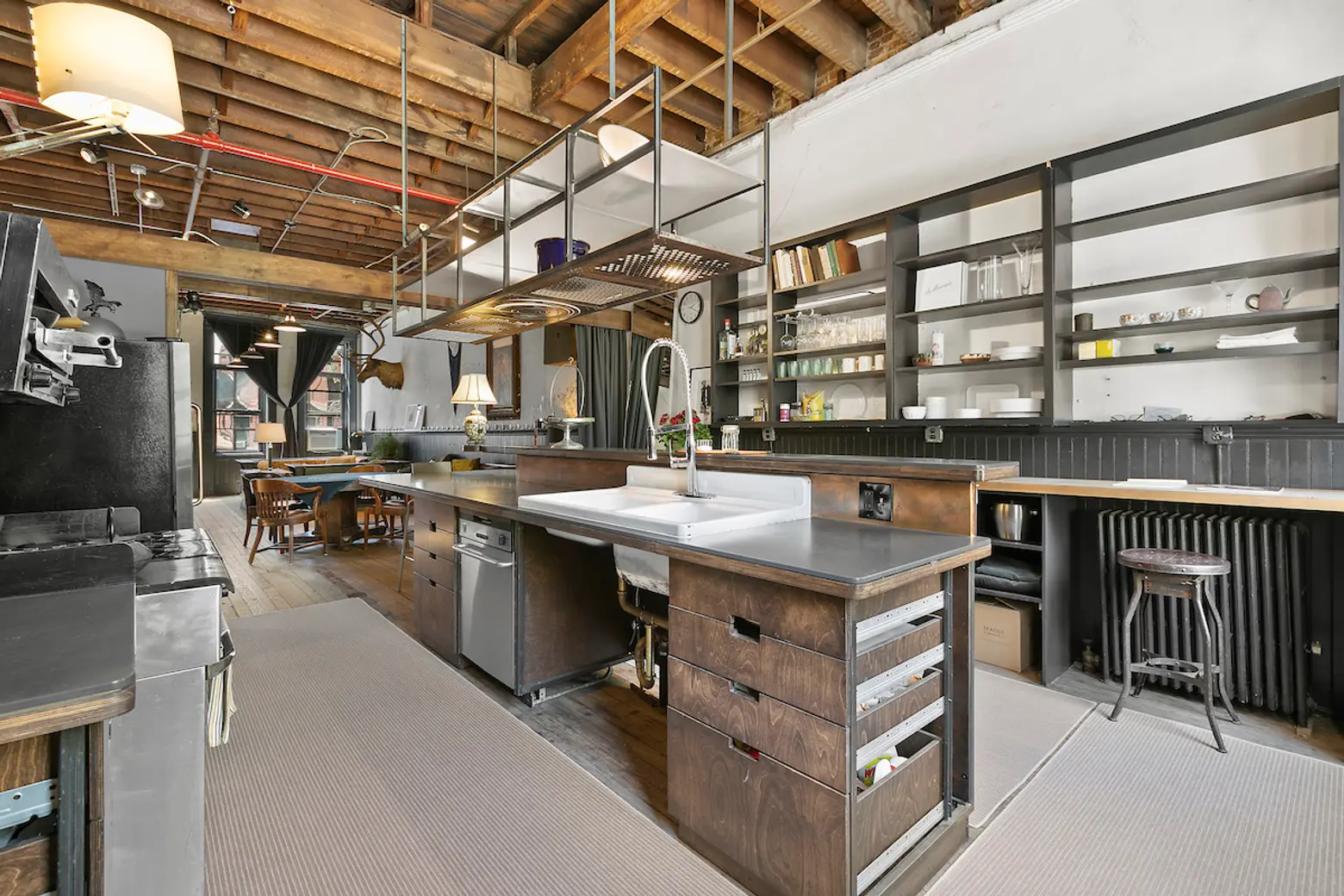 A creative and stylish loft kitchen has all the trimmings. Access to the roof deck is just outside and there's a bamboo garden just below.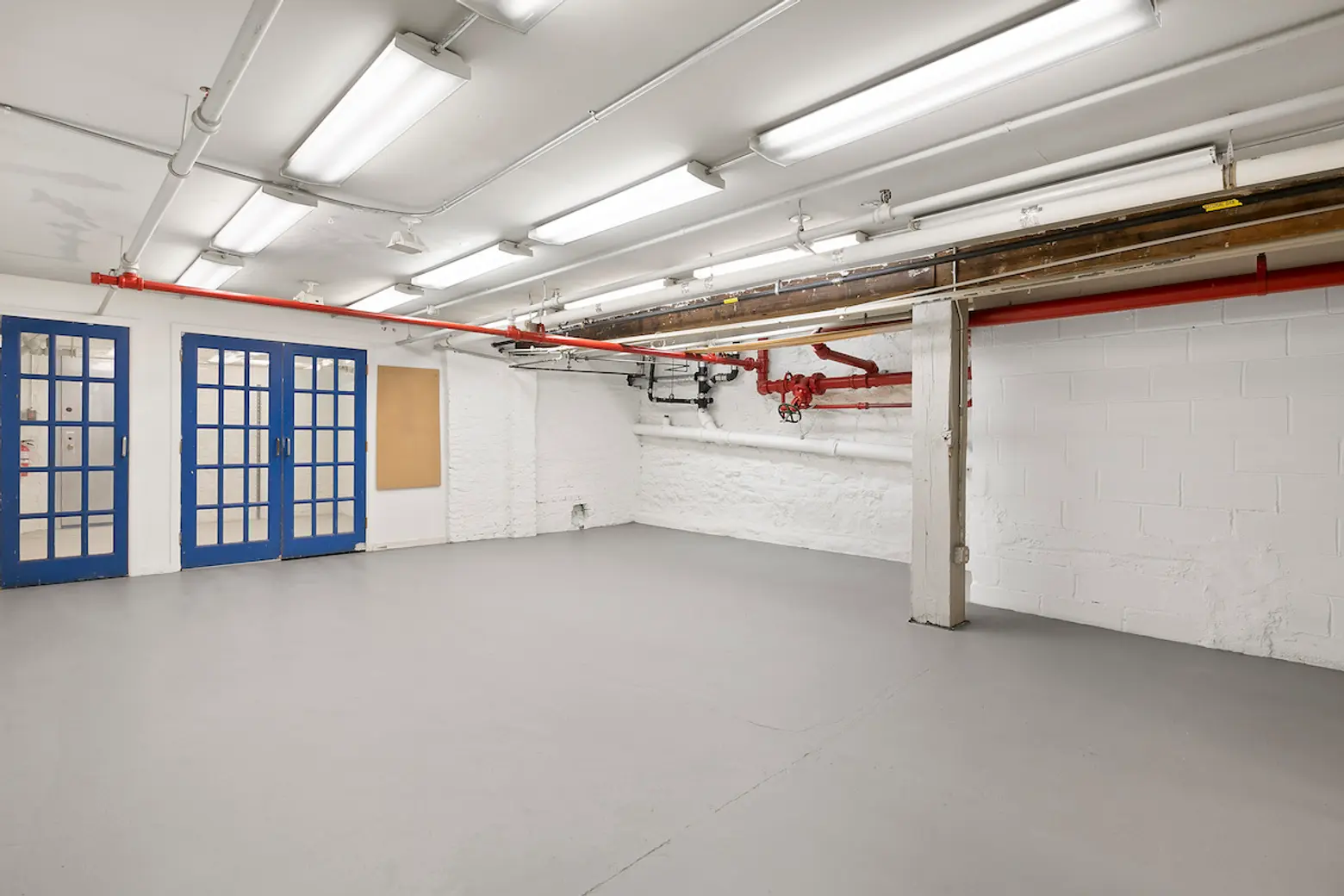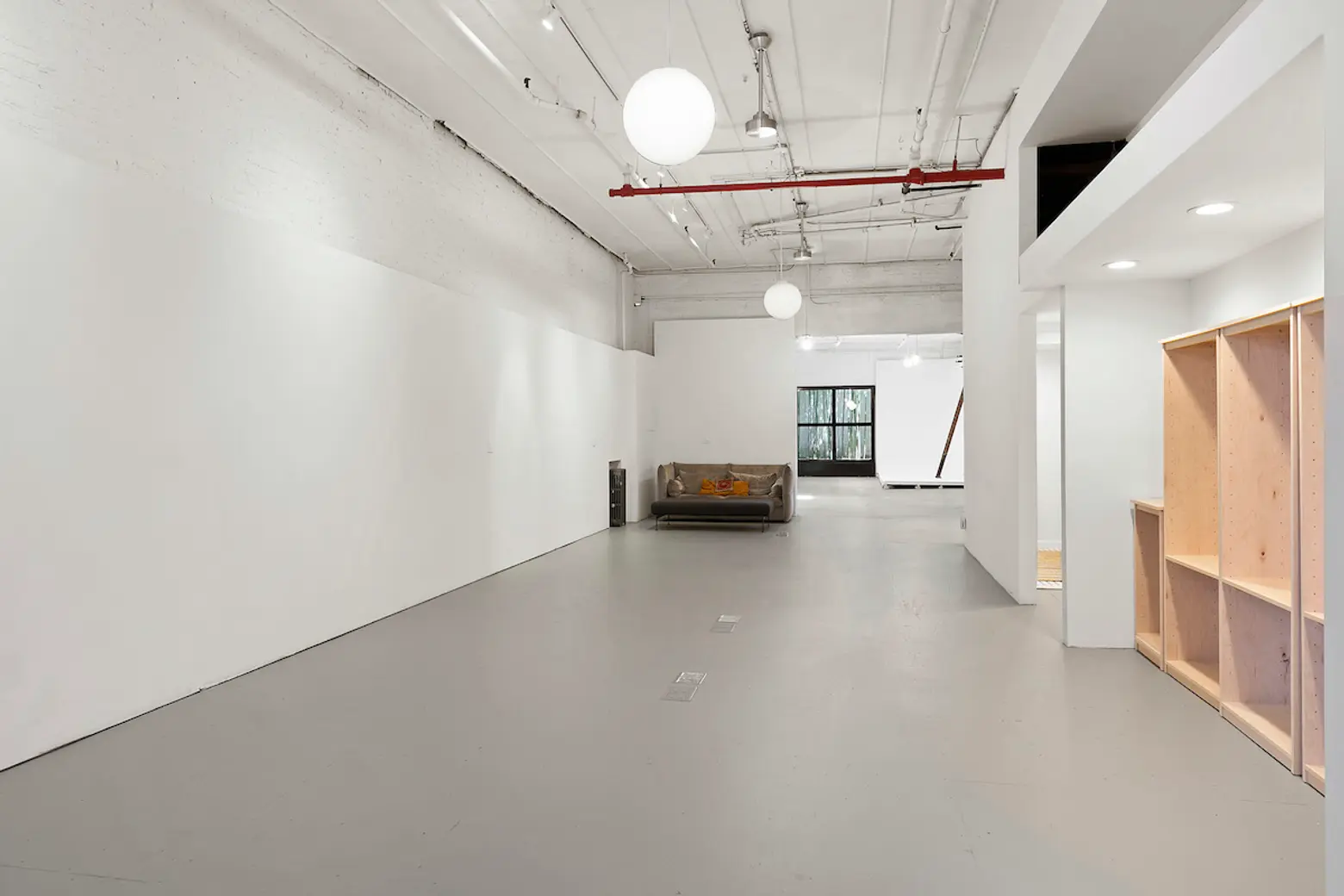 The building also features a curb cut and an open garage entrance. There's plenty of room for a huge art studio or offices for your startup. You also get the rare bonus of a full-height polished basement.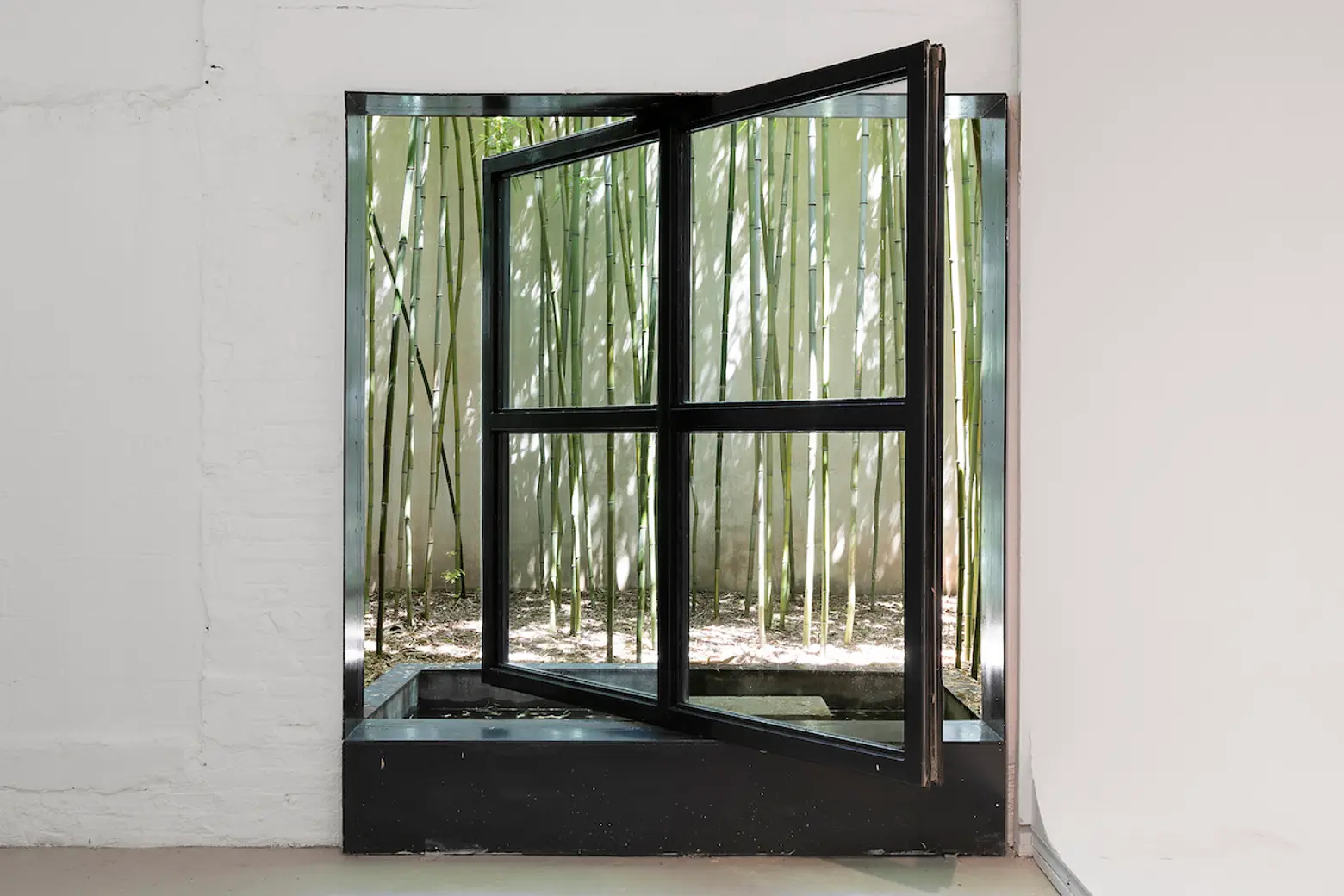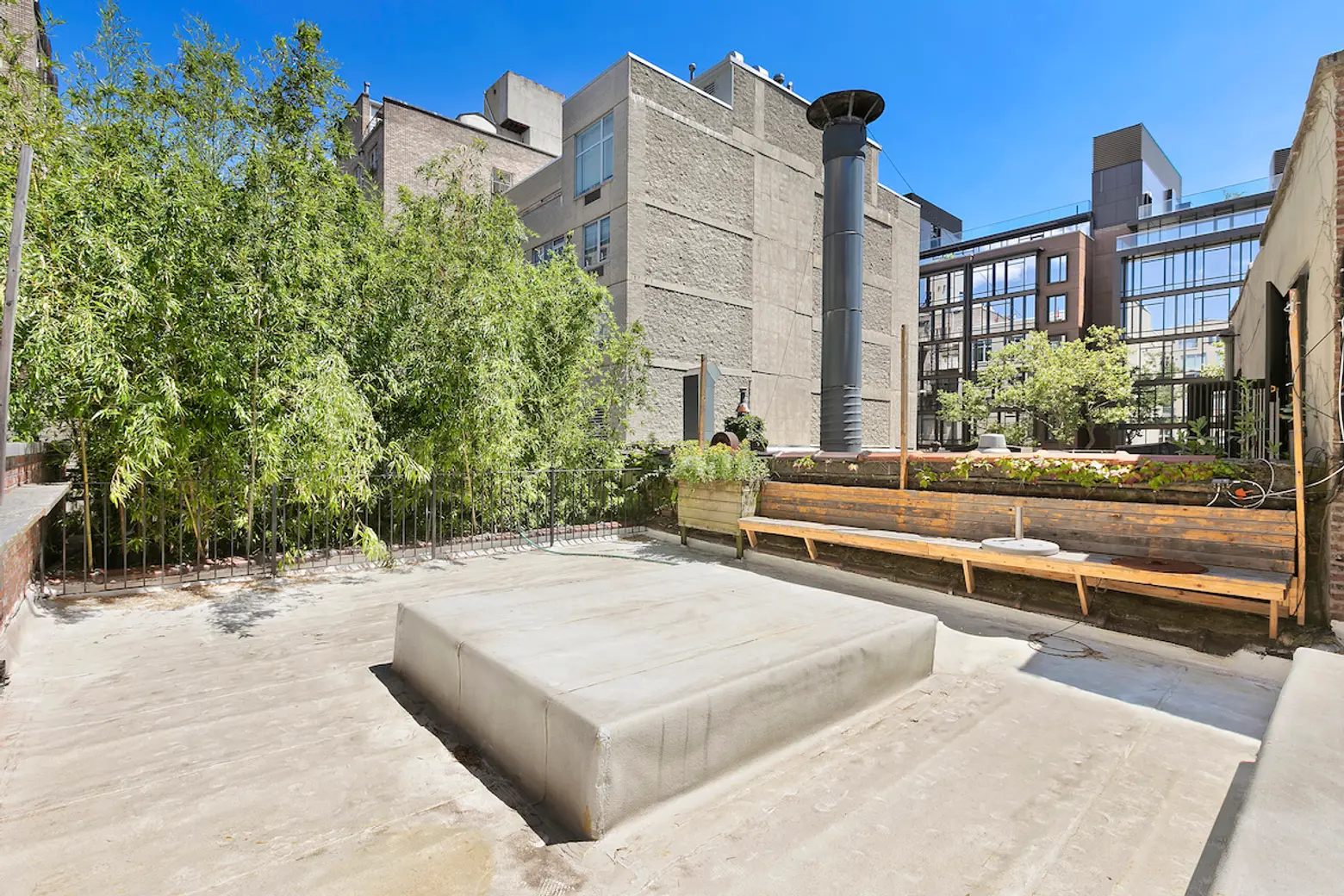 Just outside is a unique bamboo garden, accessed through a Donald Judd-inspired pivoting door. Growing skyward from the ground floor, the garden brings a refreshing splash of green and privacy to the second-floor back roof terrace, which also offers skyline, bridge, and river views.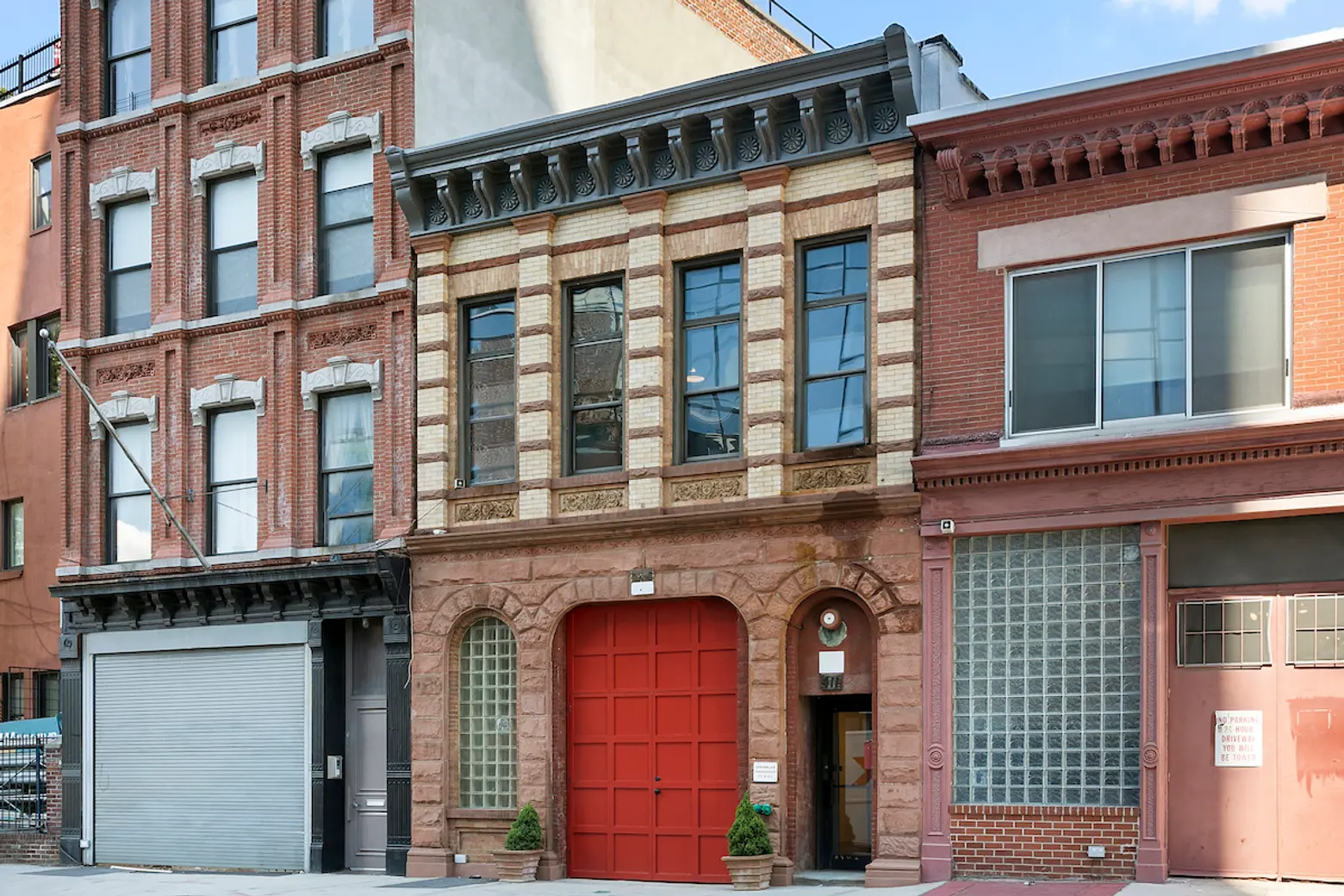 The building's facade is completely restored with original terra-cotta panels and a refurbished classic cornice. Just across the street is the East River Ferry, and the J, M, Z subway lines are nearby on Marcy Avenue.
[Listing: 411 Kent Avenue by Chris Cavorti, Evan Church and Marvin F. Chu for The Corcoran Group]
RELATED:
Image Credit: RISE Media, courtesy of The Corcoran Group.