283 mixed-income units up for grabs in the South Bronx, from $375/month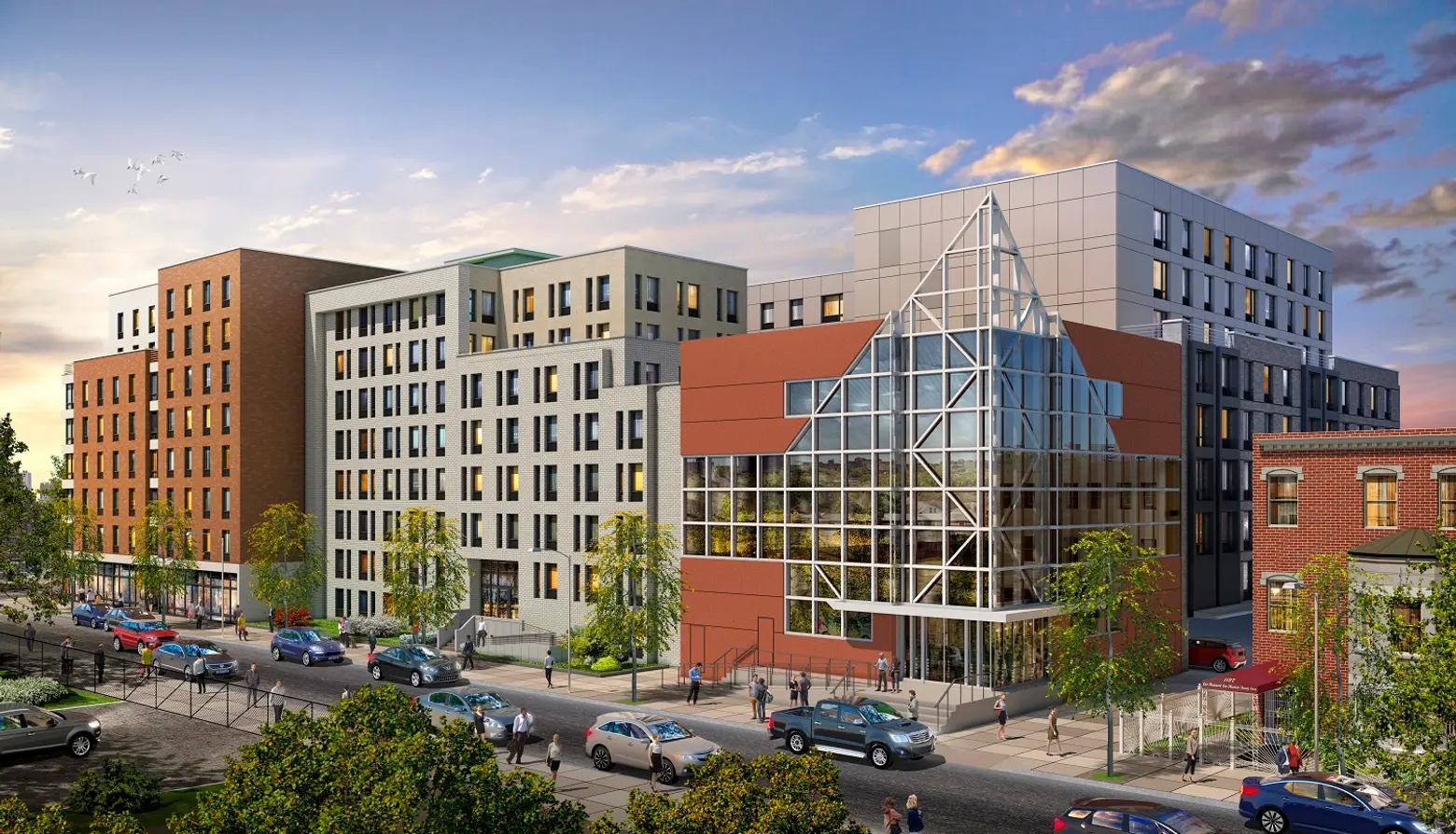 Rendering of 1115 Commonwealth Avenue courtesy of NYC Department of Housing Preservation & Development
Applications are now being accepted for 283 mixed-income apartments at a mixed-use development in the South Bronx. The available units are found across three buildings, located at 1775 Watson Avenue, 1111 Commonwealth Avenue, and 1115 Commonwealth Avenue in Soundview. New Yorkers with households earning 30, 40, 50, 60, or 100 percent of the area median income can apply for the apartments, which range from $375/month studios to $2,143/month three-bedrooms.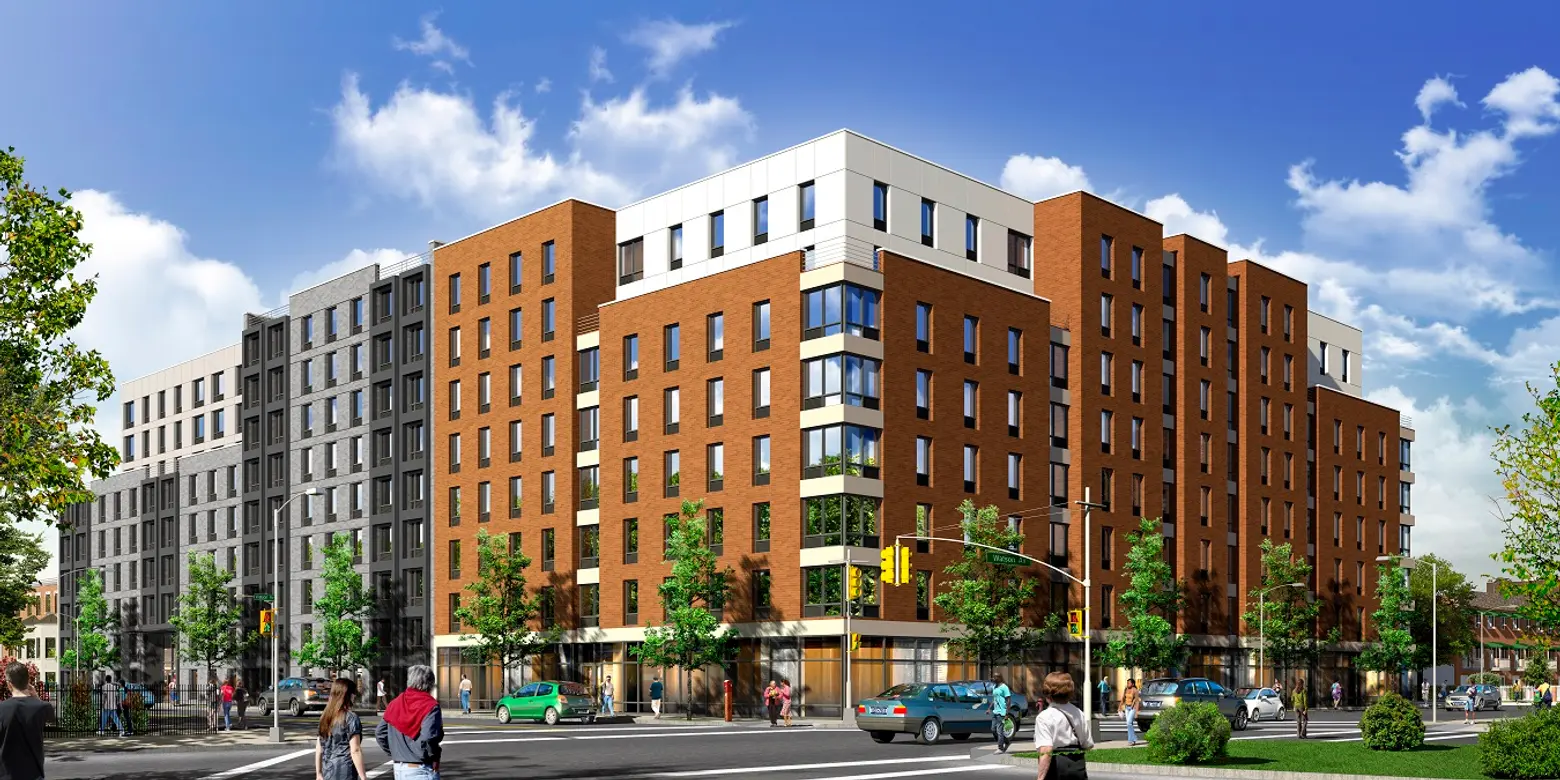 Rendering of 1111 Commonwealth Avenue courtesy of NYC Department of Housing Preservation & Development
Developed by Azimuth Development Group and designed by Aufgang Architects, the nine-story development measures over 312,000 square feet, with a majority of the space dedicated to residential use. As part of an agreement with the city, 131 of the 326 total apartments will be made permanently affordable.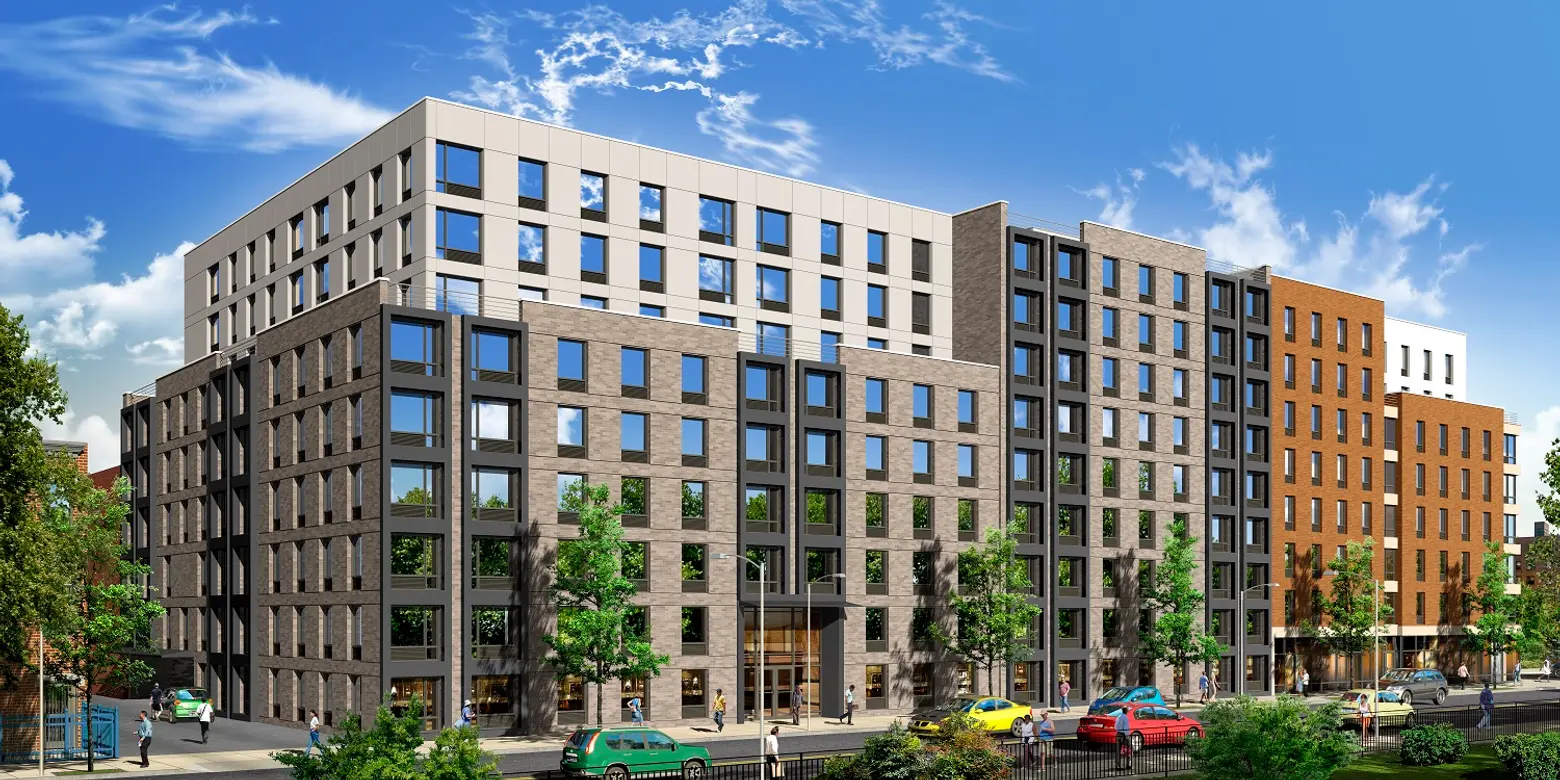 Rendering of 1120 Rosedale Avenue courtesy of NYC Department of Housing Preservation & Development
The site of the multi-building project was formerly occupied by the Bronx Pentecostal Deliverance Center, which will operate about 10,400 square feet at the new site. About 16,500 square feet of commercial space is planned for the ground floor.
Amenities include an outdoor terrace and recreation area, a community lounge, media room, yoga room, bike storage, on-site laundry, and 125 parking spaces available to rent.
Nearest transit options include the 6 train at St. Lawrence Avenue and Westchester Avenue, with the ferry at the Soundview Ferry Terminal accessible by bus.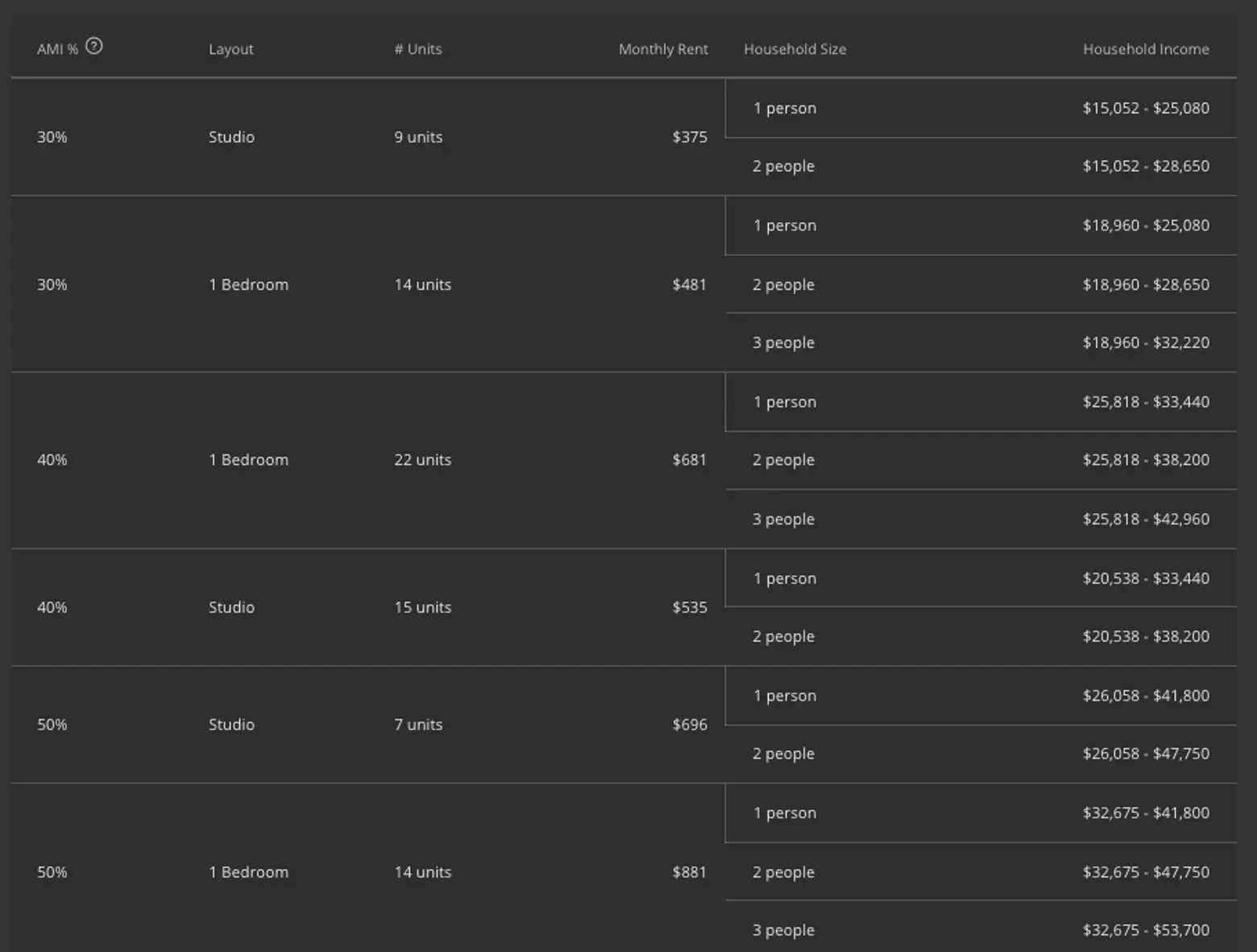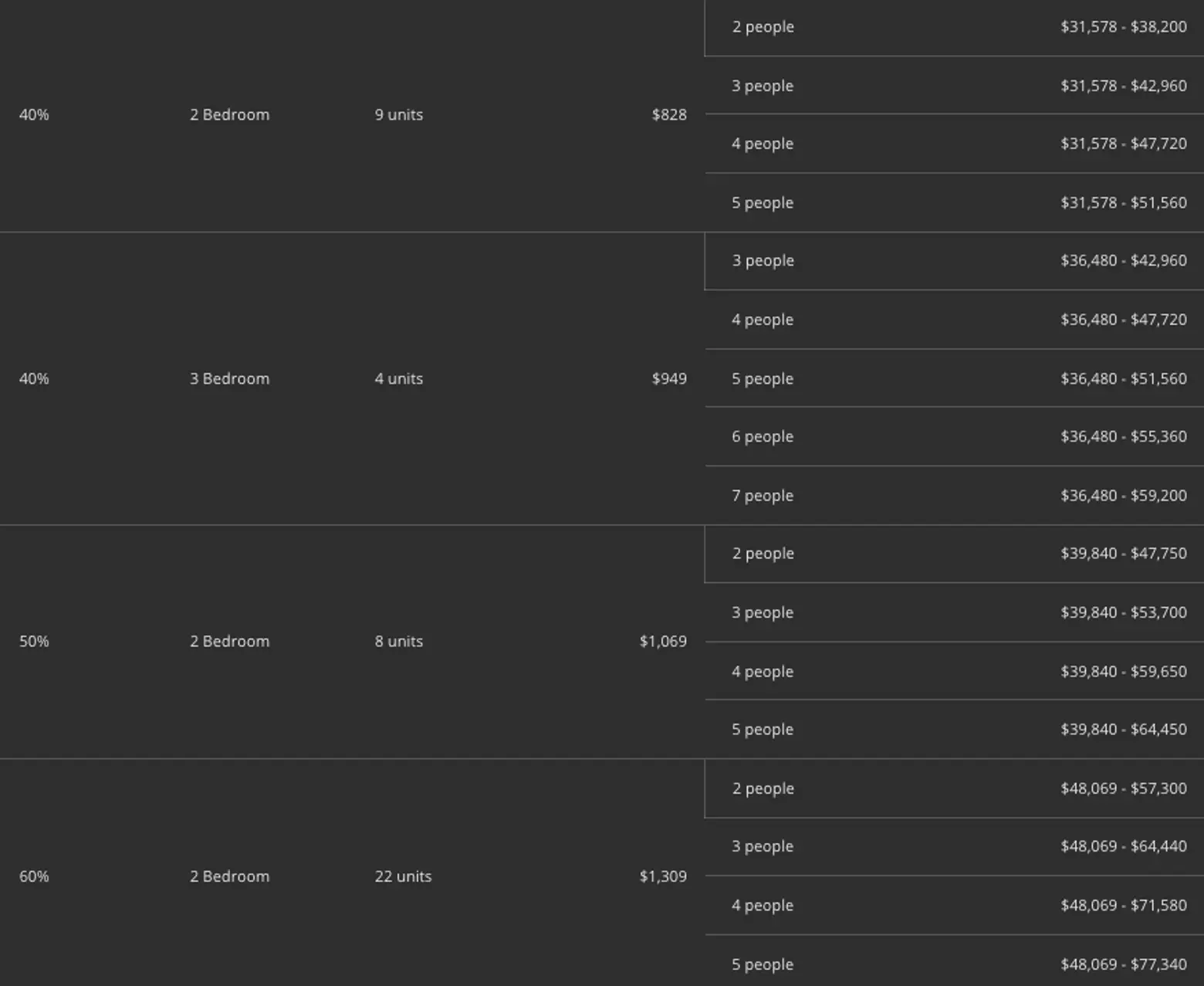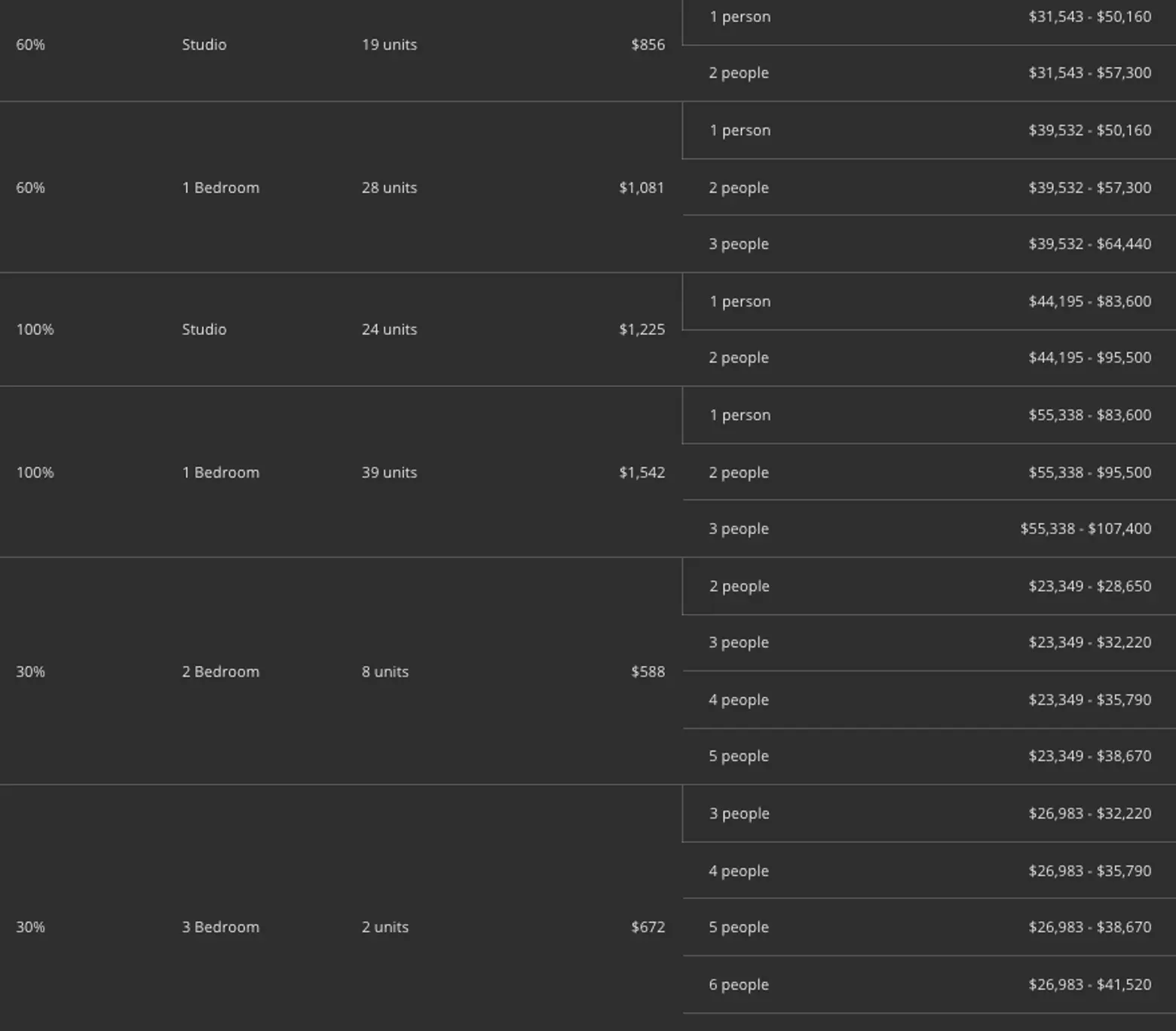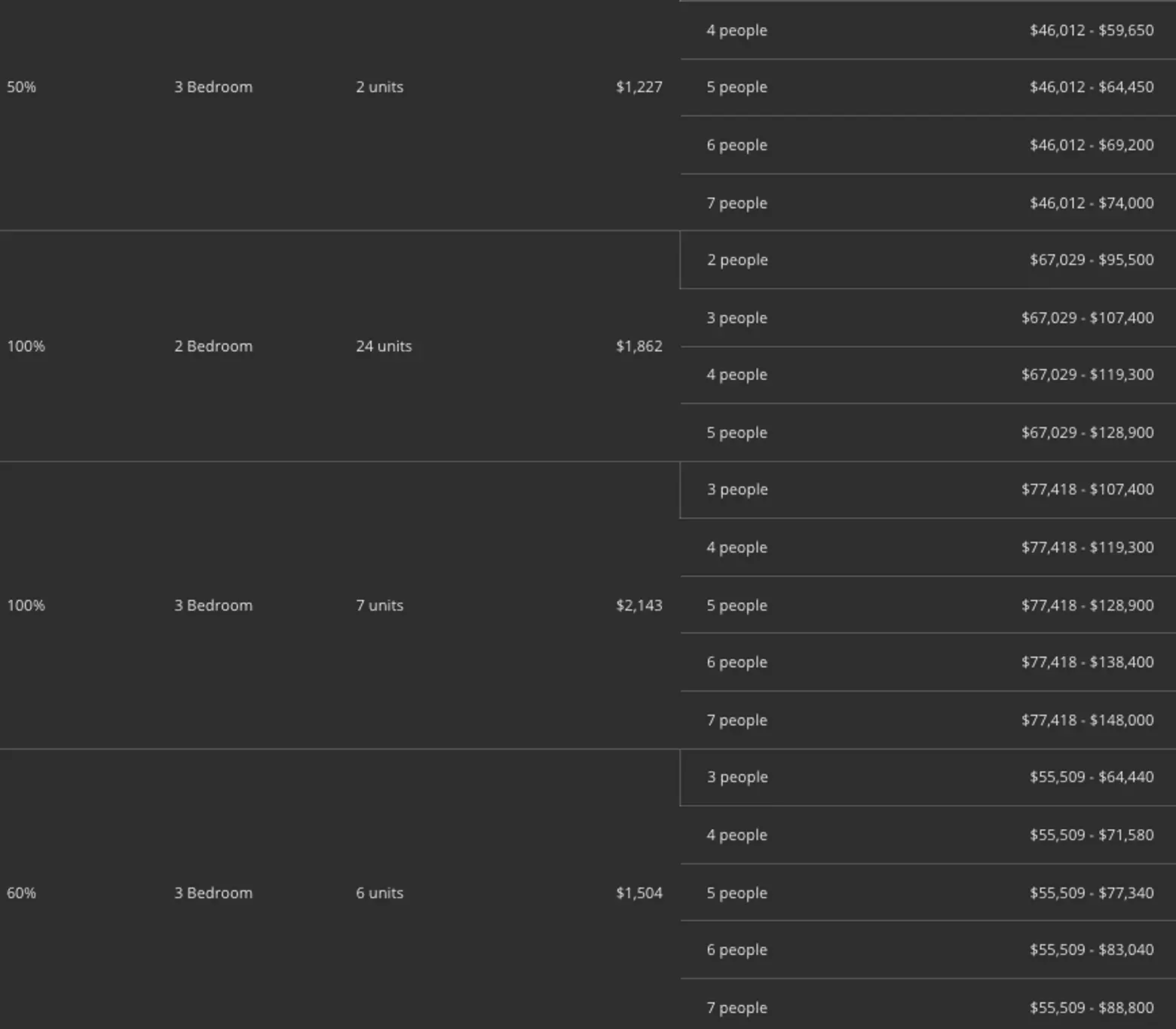 Qualifying New Yorkers can apply for the affordable units until October 4, 2021. Fifty percent of units are set aside for residents of Bronx Community Board 9. Complete details on how to apply are available here. Questions regarding this offer must be referred to NYC's Housing Connect department by dialing 311.
If you don't qualify for the housing lotteries mentioned, visit CityRealty.com's no-fee rentals page for other apartment deals in the city.
RELATED: