$16M 'Trophy' Penthouse Boasts Solarium, Wrap-Around Terrace, and Lots of Color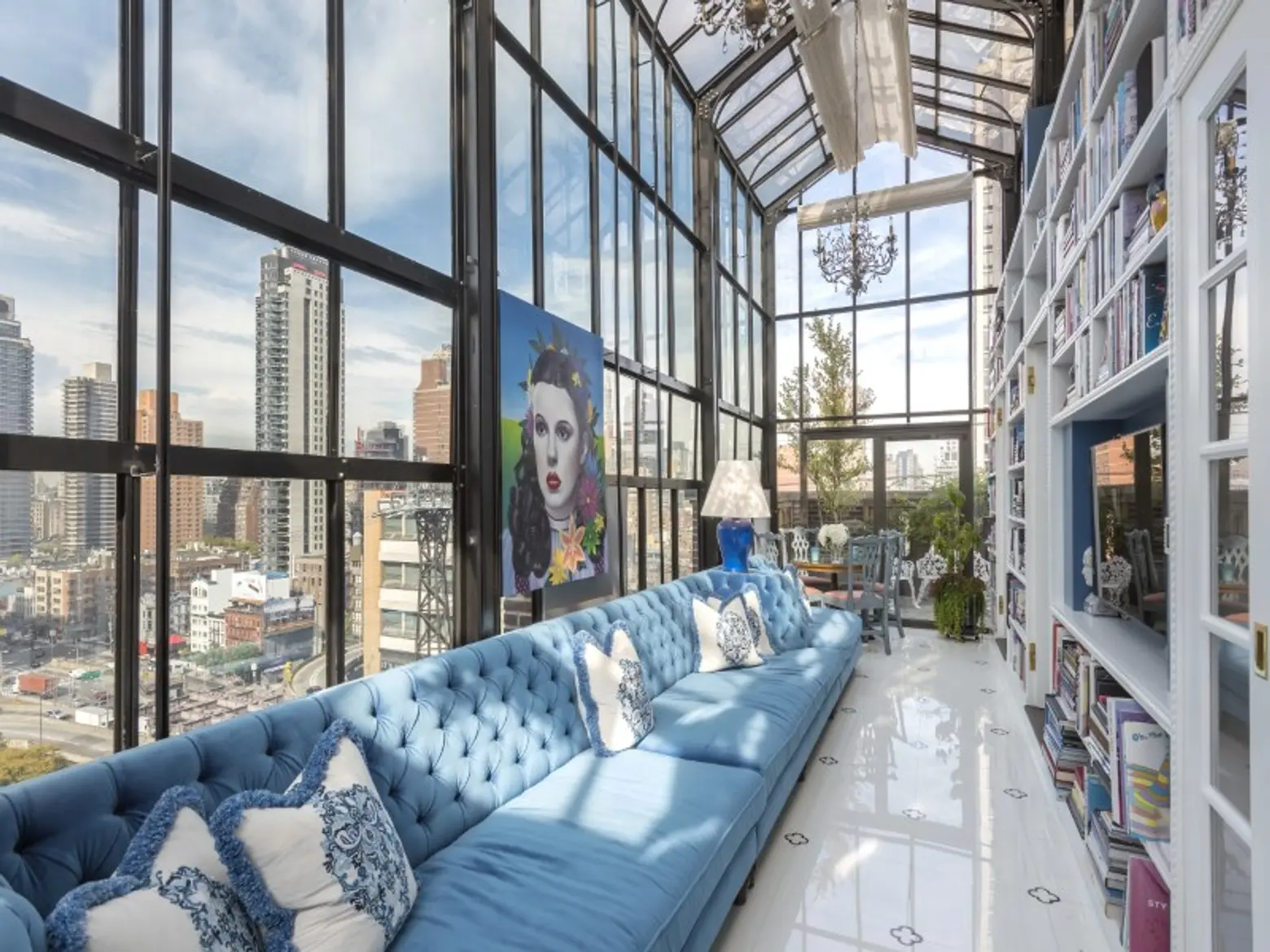 The listing calls this a "trophy" penthouse, and with all the bells and whistles that come with the apartment, they're not lying (h/t Curbed). The co-op spans the 17th and 18th floors of 400 East 59th Street, a prewar building in Sutton Place built in 1928 and converted in 1981. It's got four bedrooms, five bathrooms, and more outdoor space than you likely thought possible: a wrap-around terrace, a double-height solarium, a terrace off the master bedroom, and a private roof deck. In case you're wondering, that's 1,450 square feet of terrace space total. Oh yeah, there's also a dressing room in the master that's the size of a studio apartment. All this can be yours for a cool $16 million, a huge leap from its last sale in 2011 for a mere $4.35 million.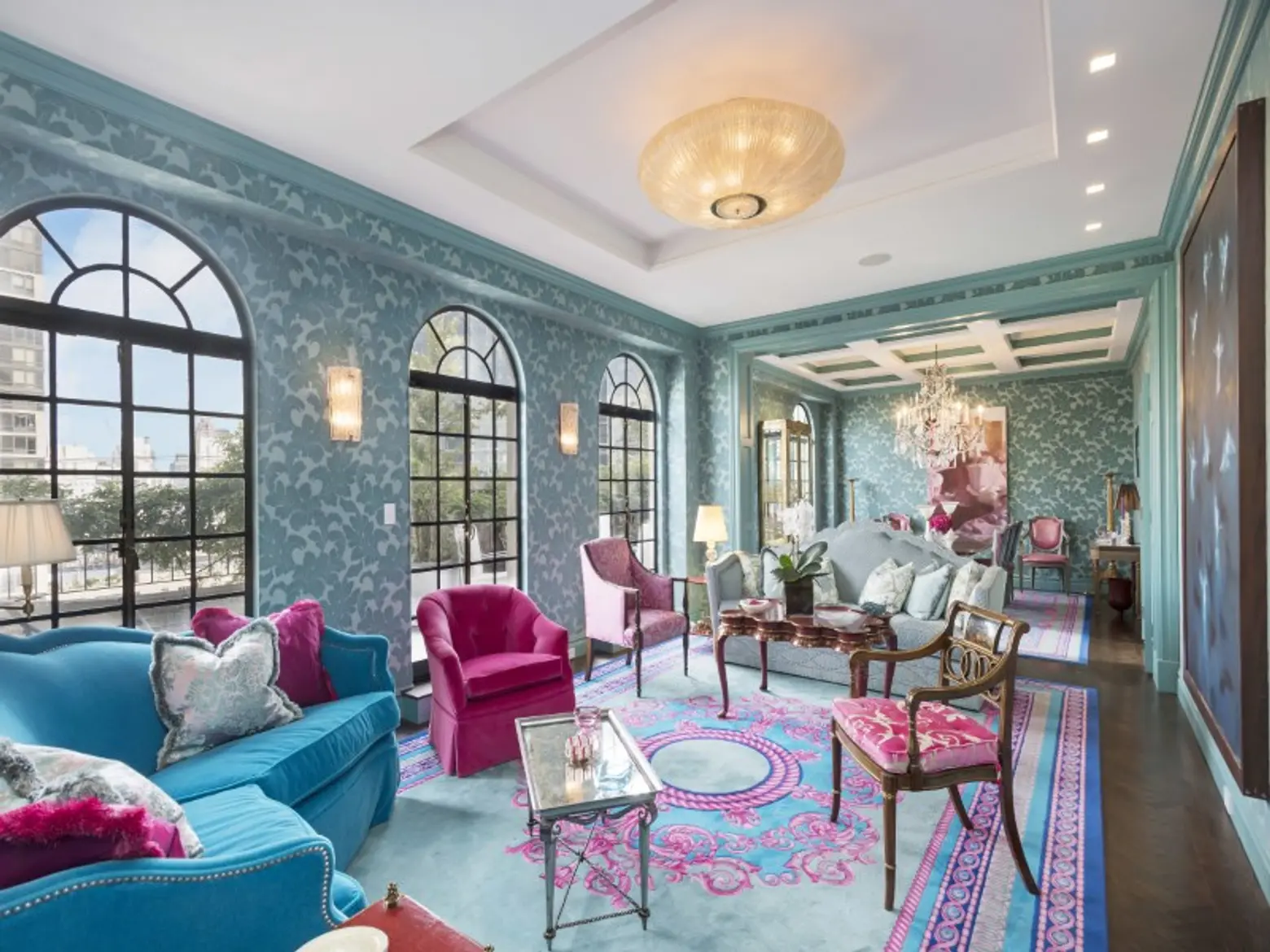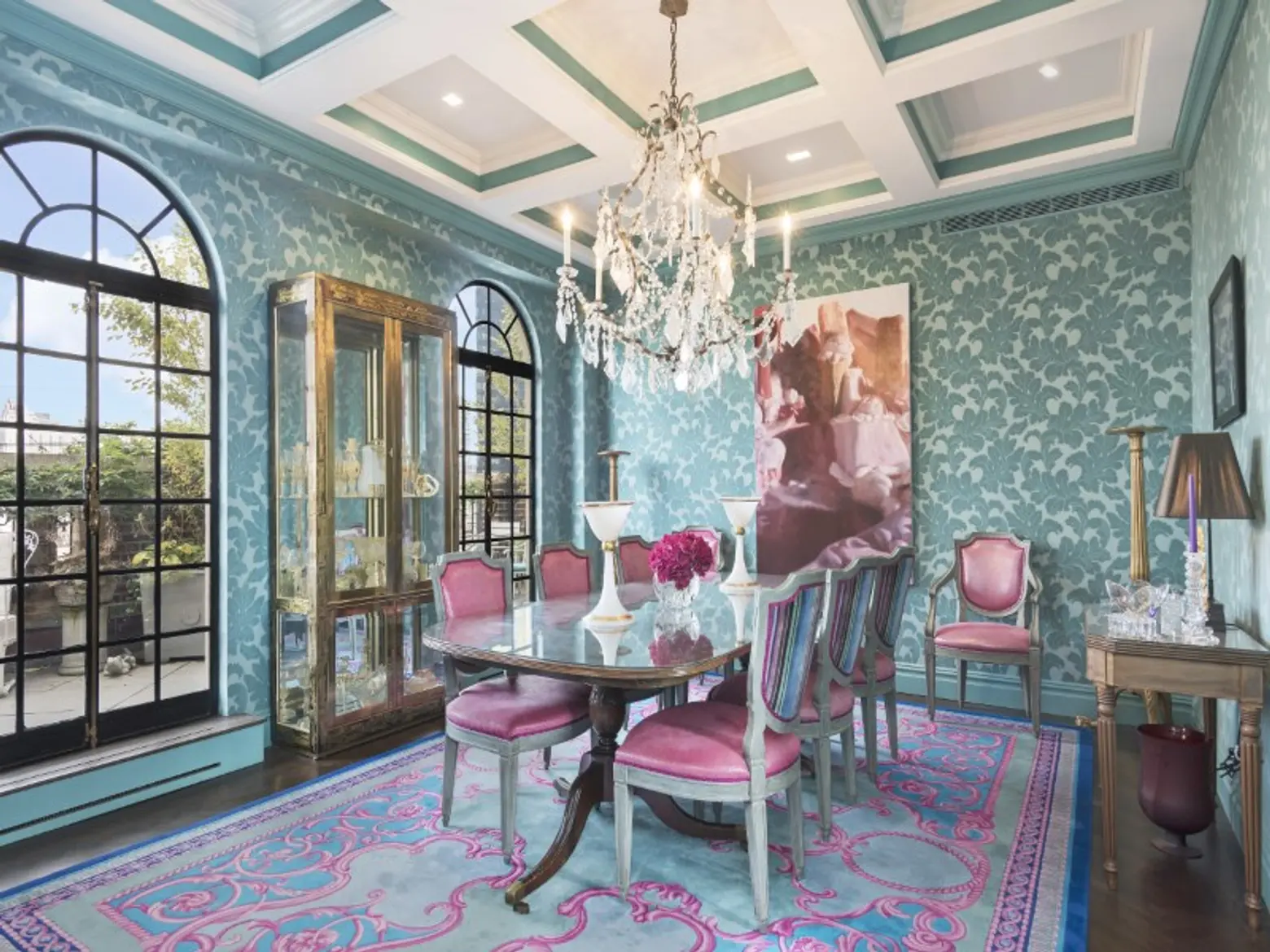 Someone sure has a strong design sense, because the living and dining rooms are both dominated by patterned wallpaper and brightly-colored furniture. Those are custom coffered ceilings, although the Palladian-style French doors, which open onto the wrap-around terrace, are original.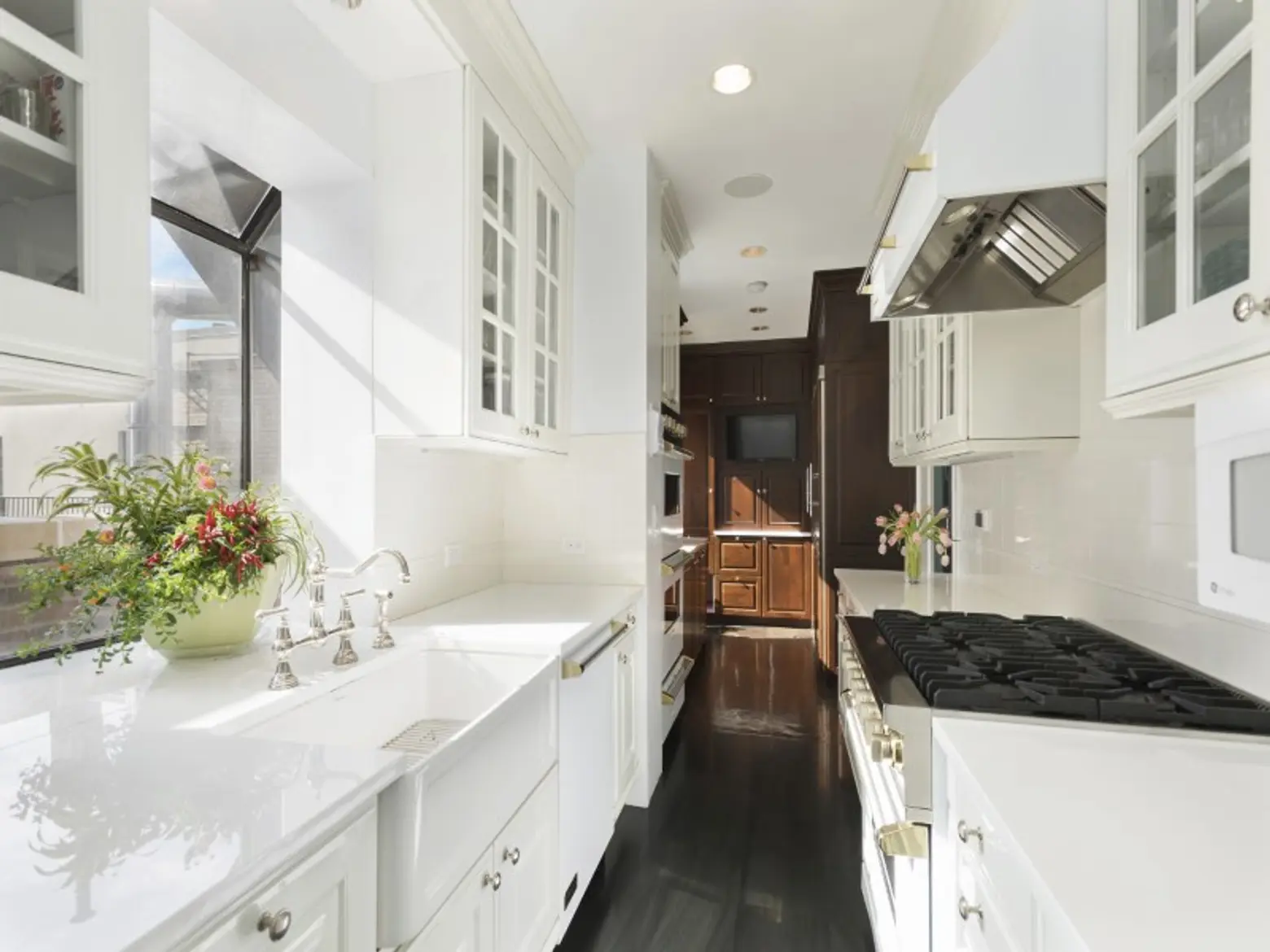 The kitchen, located off the dining room, has a custom pantry and its own maid's room.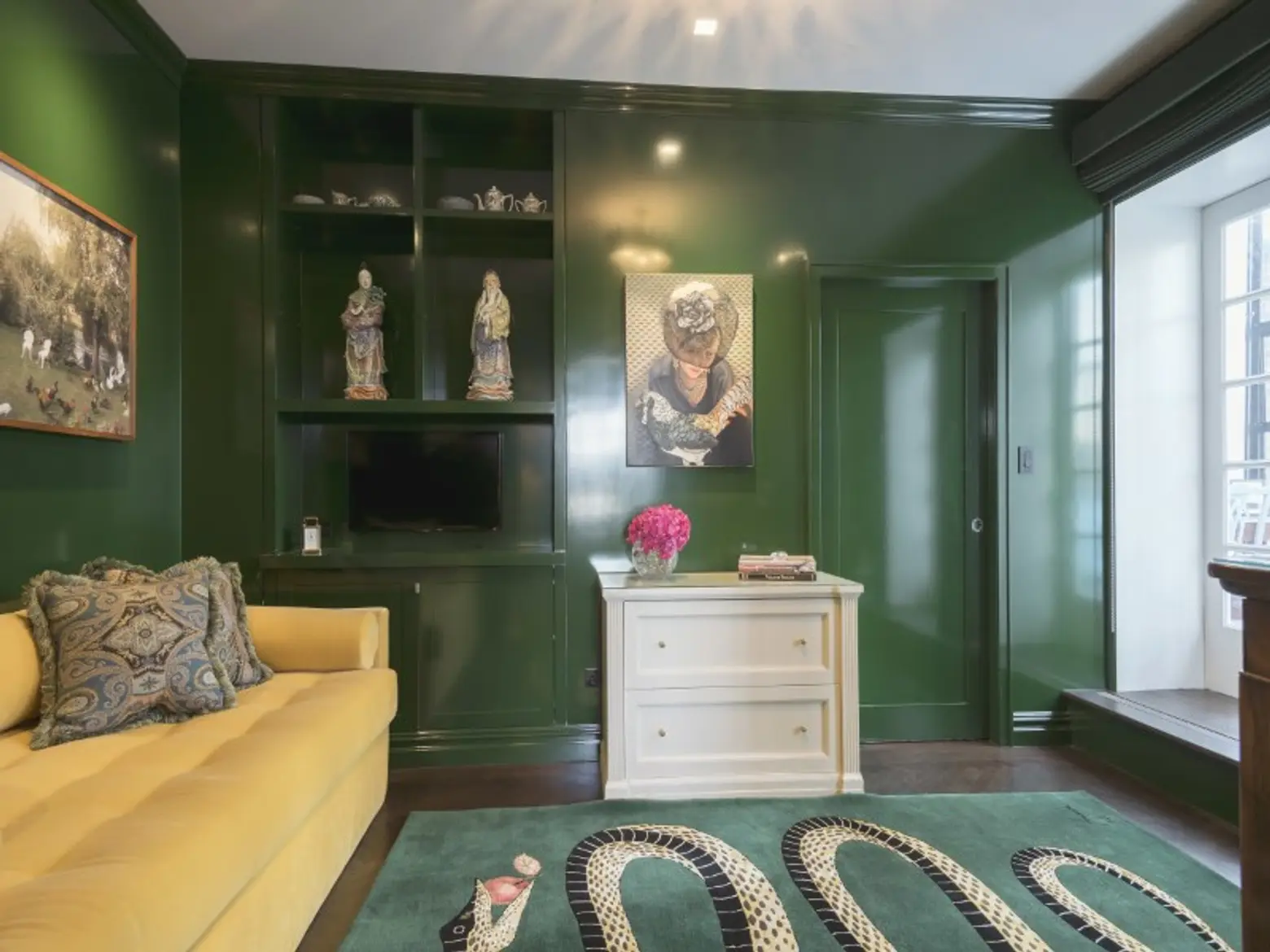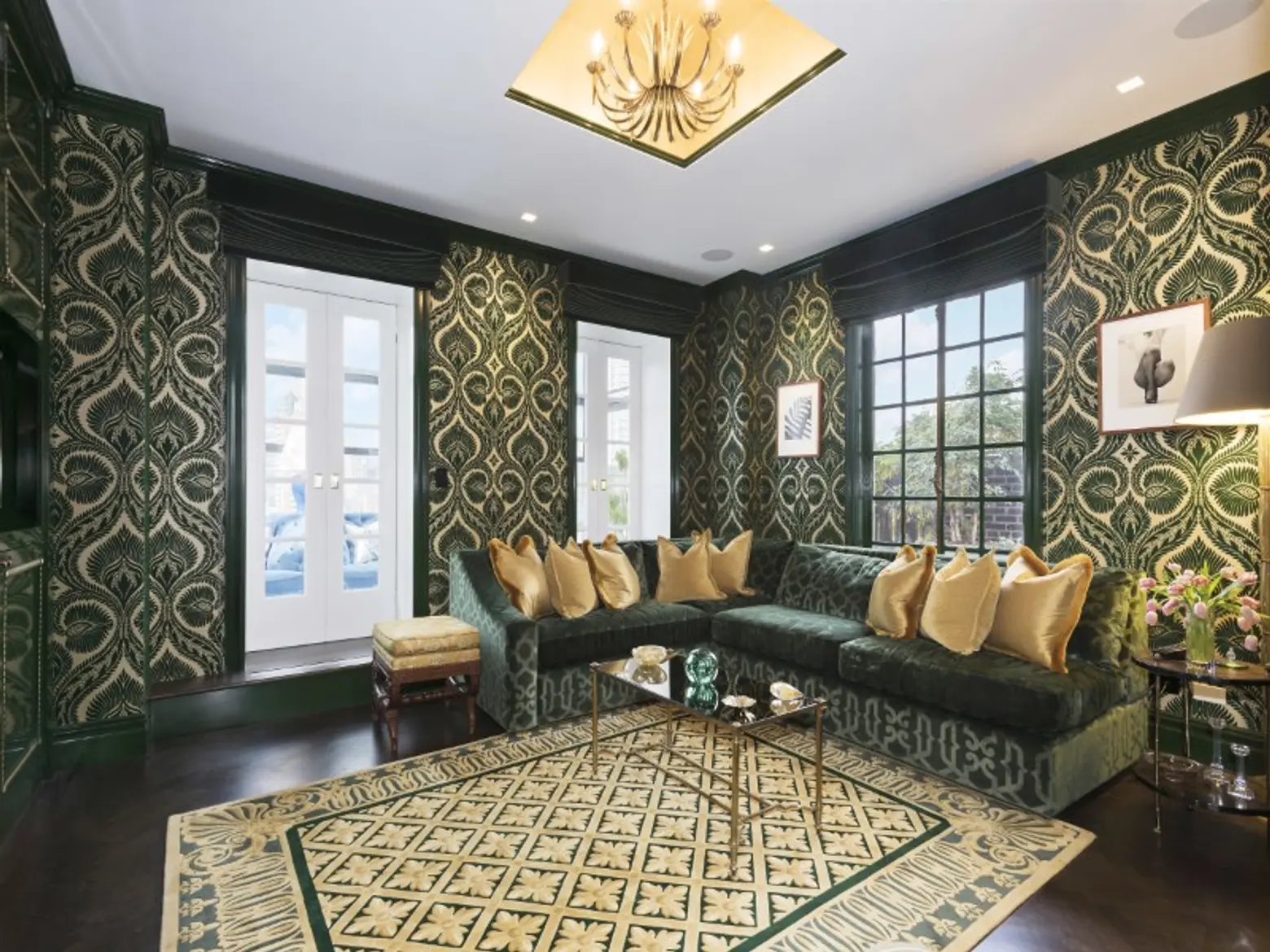 The place is huge, with extra sitting rooms, office space, maid's rooms, custom closets and storage space. (There are 12 rooms total.) Have you ever seen an apartment with such bold wallpaper and rugs?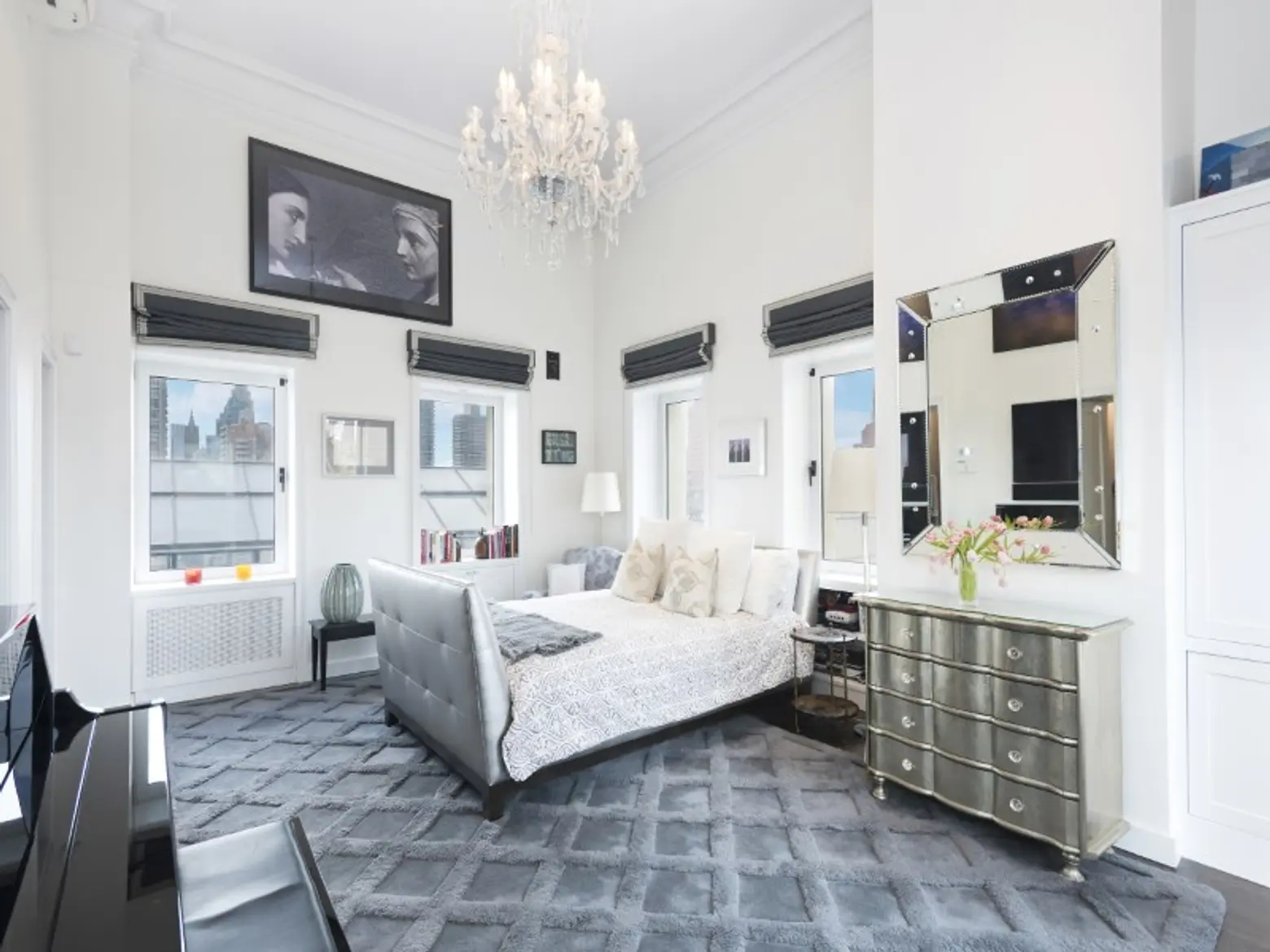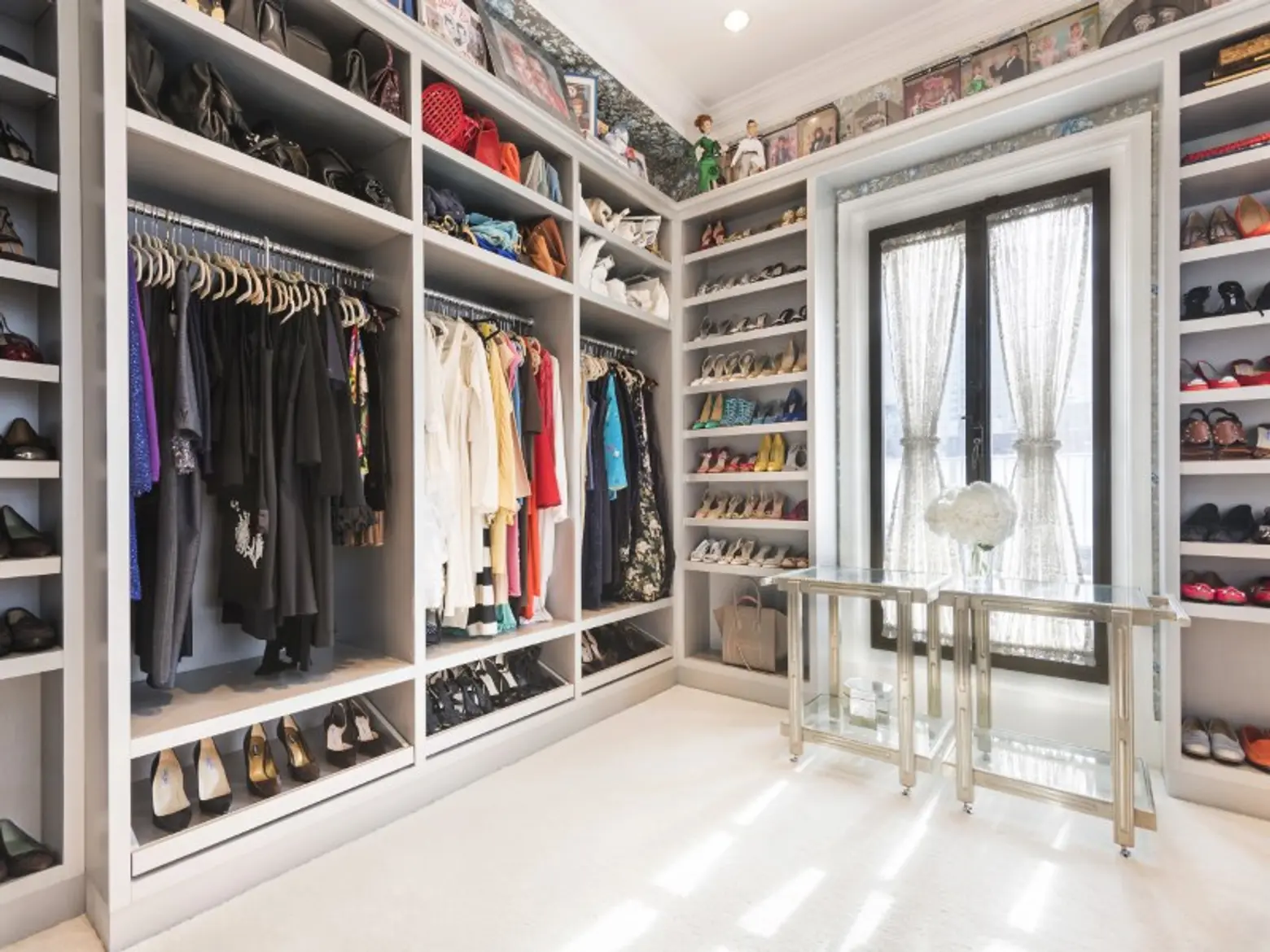 On the main level of the co-op, there is a dressing area off the master bedroom that is simply massive. Also off this bedroom is a private terrace. And according to the listing, each of the four bedrooms comes with an ensuite bathroom.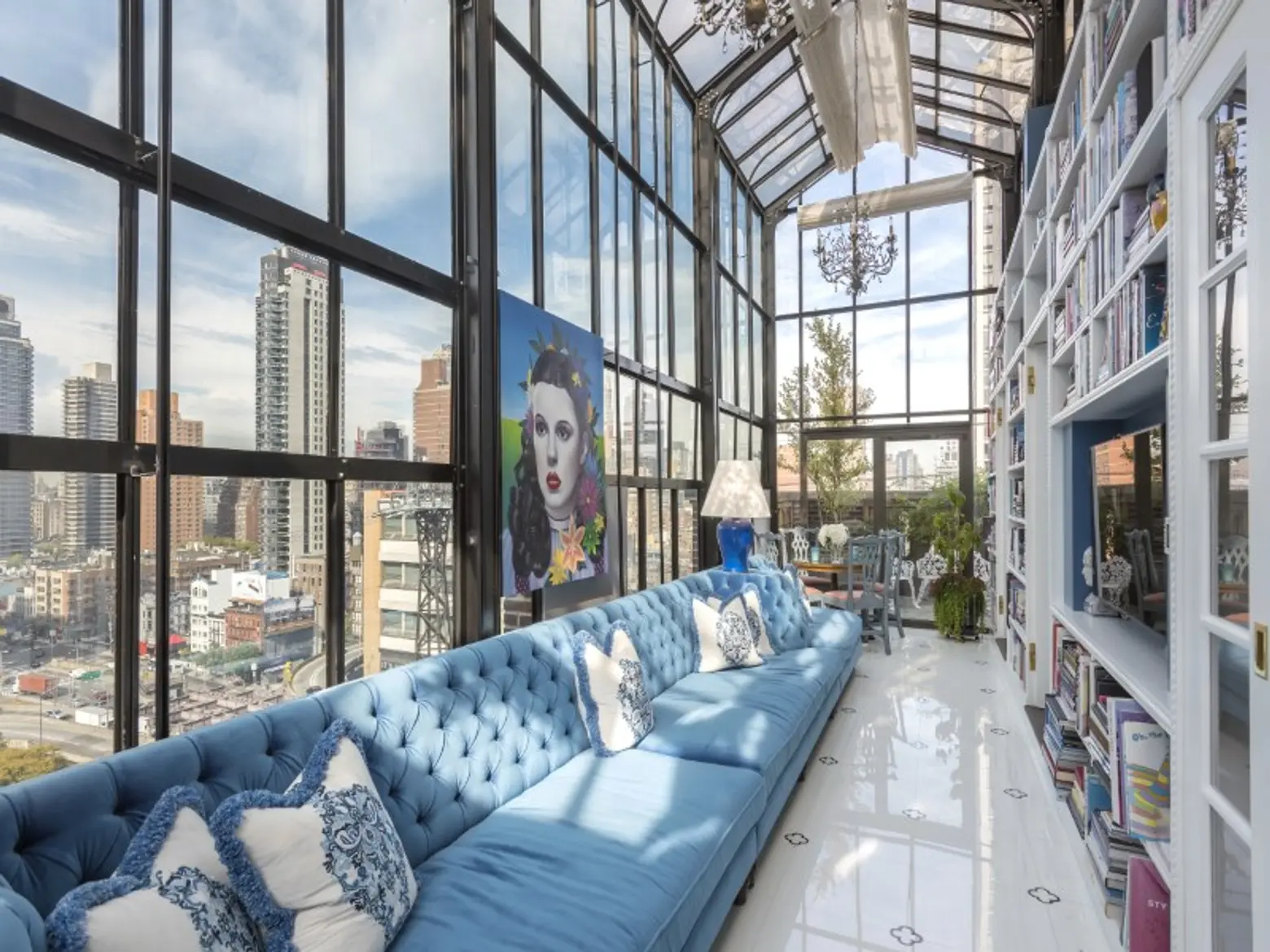 Here is the moment you've been waiting for: the double-height, 35-foot long solarium, which takes up part of the wrap-around terrace. This is officially the coolest spot to sit and watch television.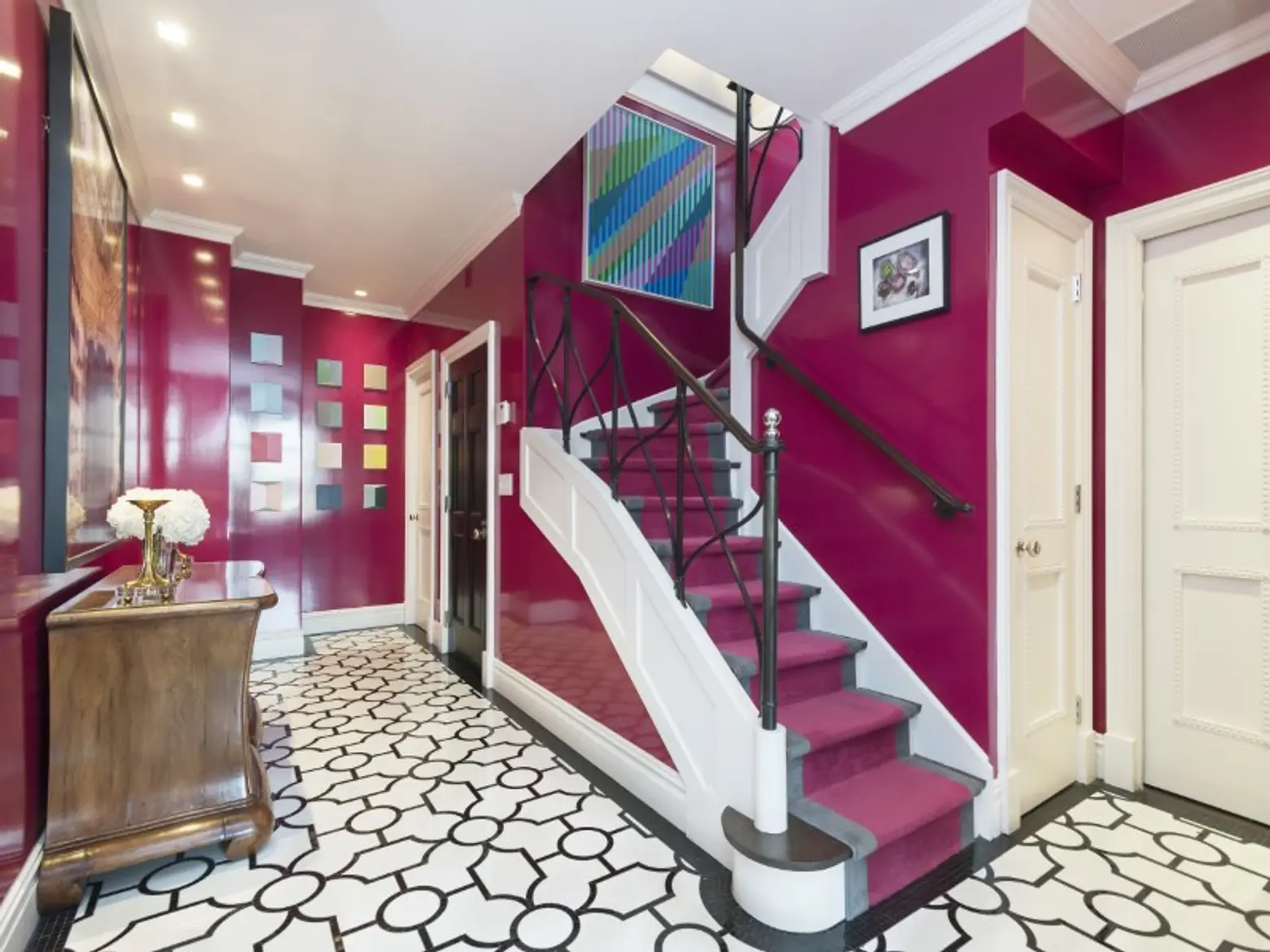 The second floor isn't as big as the main floor, only holding a bedroom and the private roof deck. Upstairs, the ceiling heights of the bedroom reach 14 feet.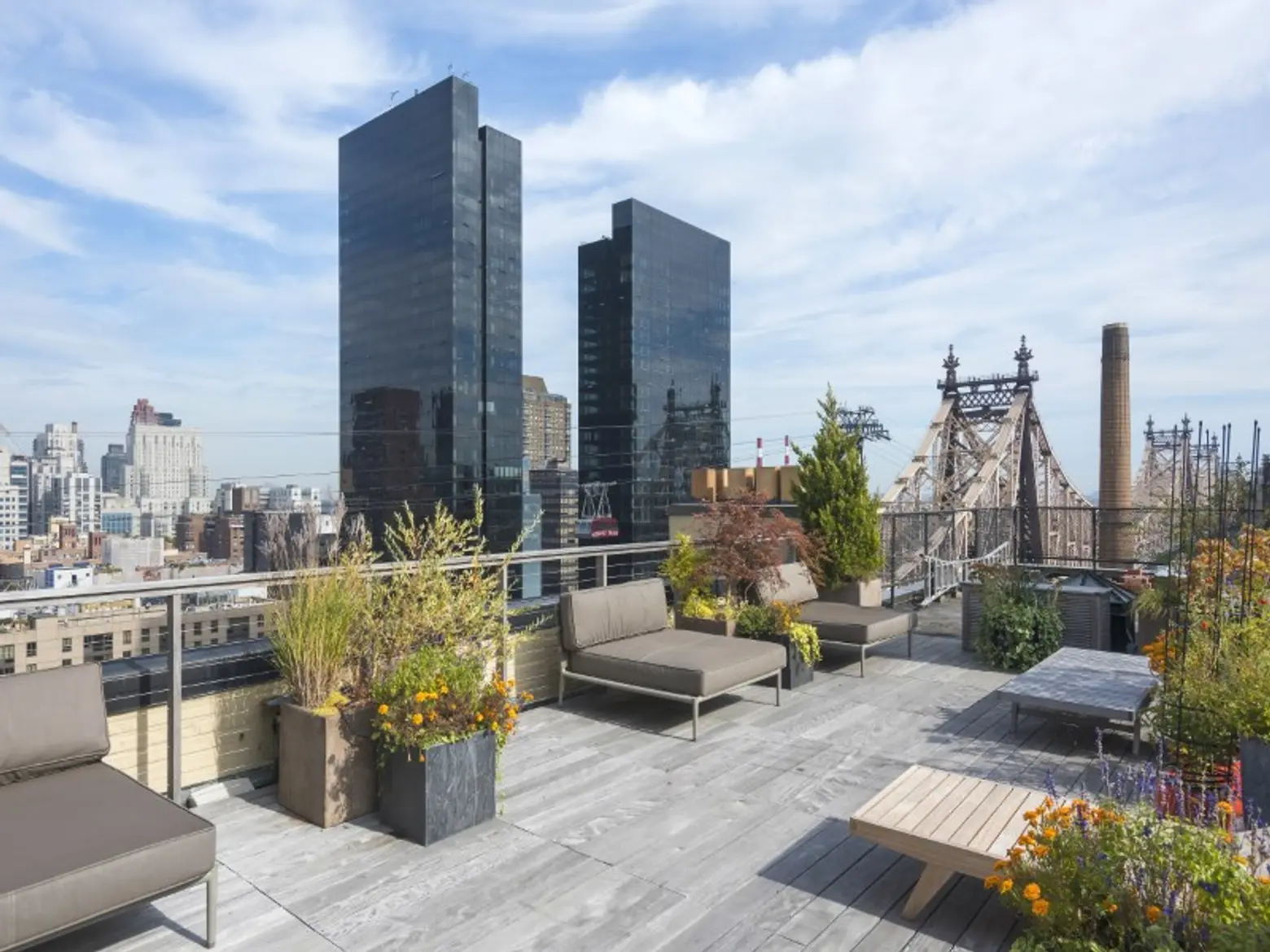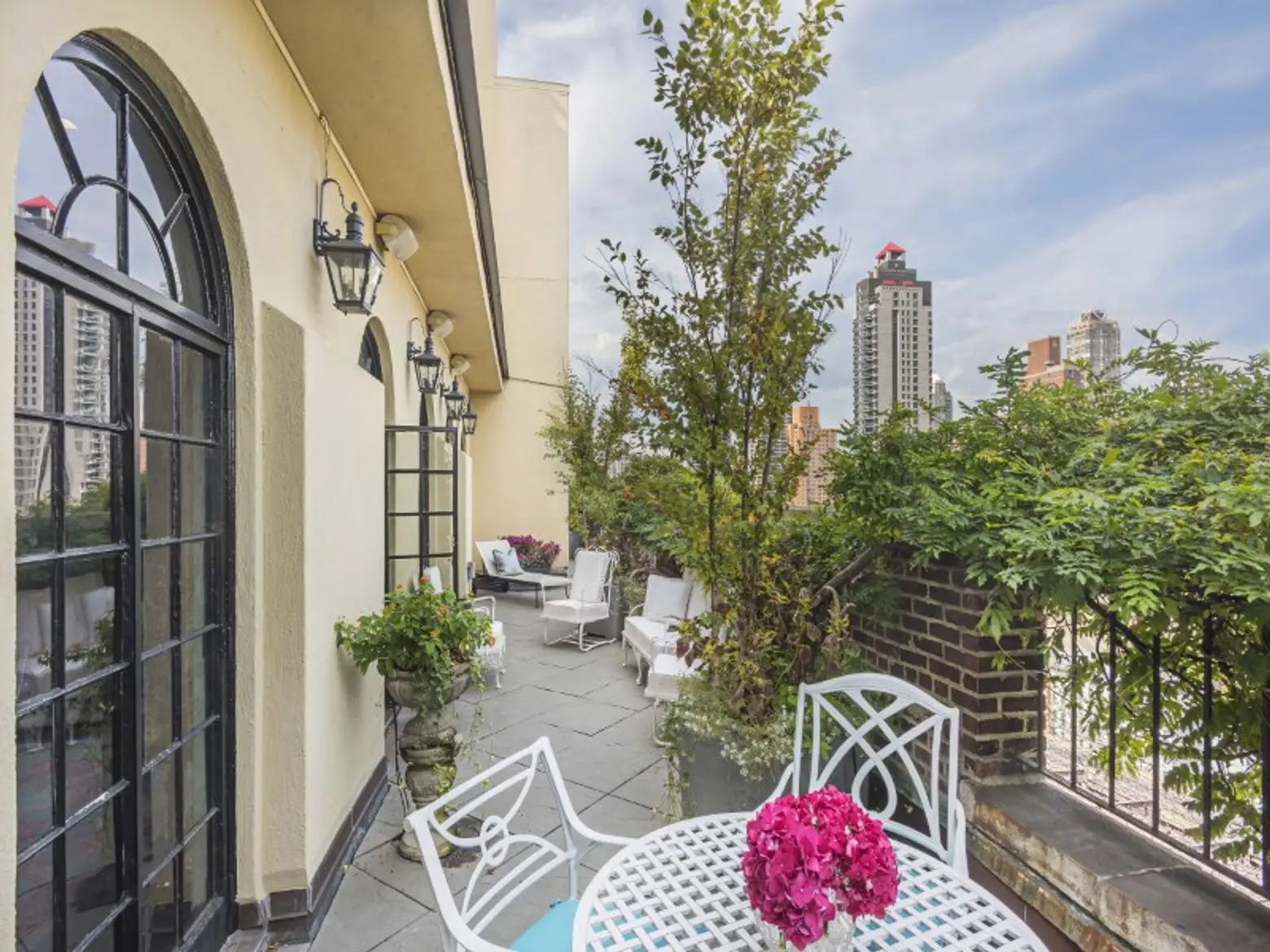 Life doesn't look so bad from this top-floor roof terrace. Up here, no fancy wallpaper or rugs are needed. The lounge chairs and those views are enough.
[Listing: 400 East 59th Street by Katherine Rosbottom for Sotheby's]
[Via City Realty]
[Via Curbed]
RELATED:
Photos courtesy of Sotheby's