This East Village Duplex Has a Secret That Will Be Like Music to Your Ears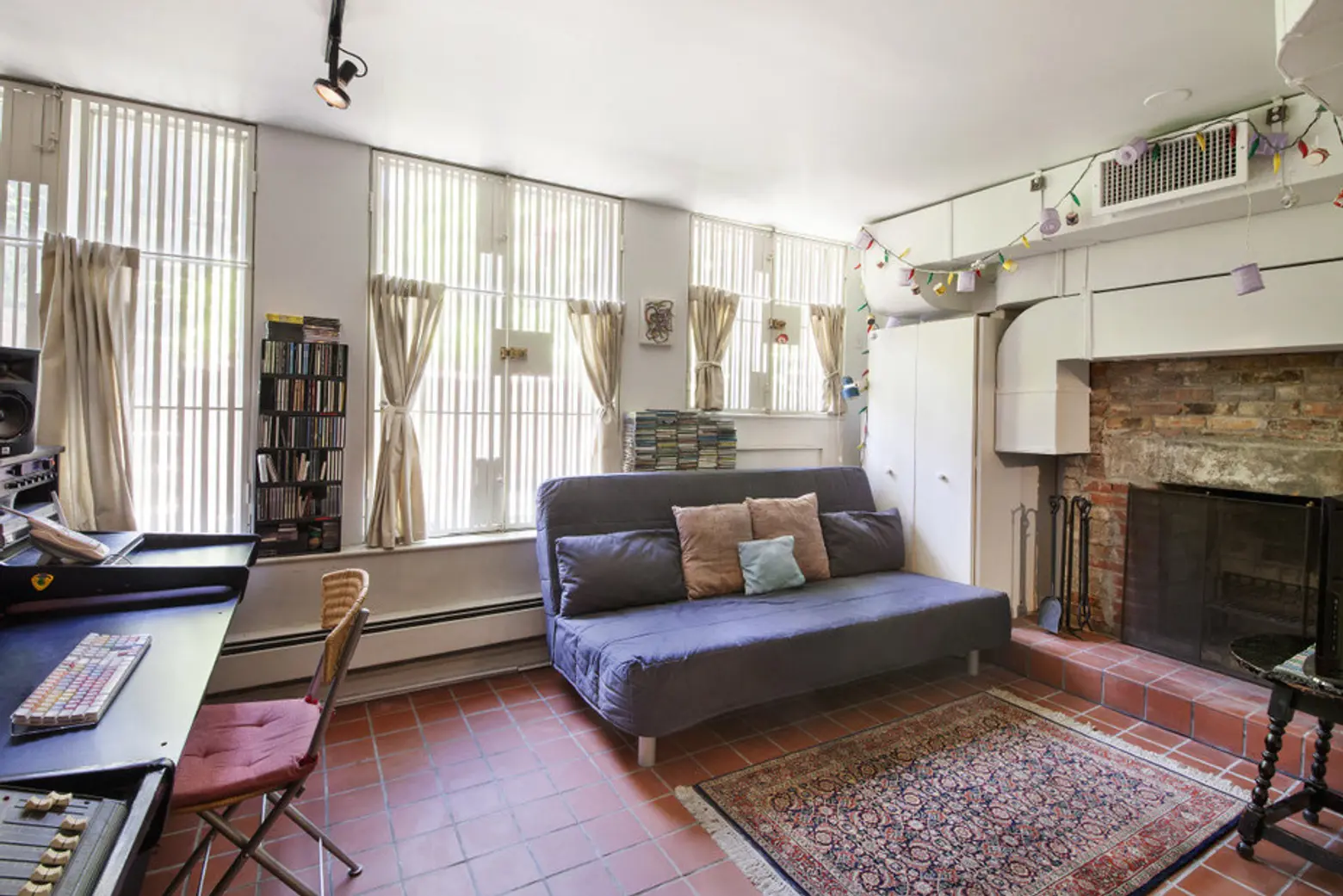 We're going to take a quick detour from our mega-expensive, extravagant homes, and spotlight a pad that we think demonstrates the heart of New York City. New York is artsy and quirky and marches to the beat of its own drum. People walk the streets in all types of personal style, restaurants like S'mac and Peanut Butter & Co that are dedicated to one food attract patrons from all over. This city is one of a kind. So, we're going to show you a one-of-a-kind apartment in a little neighborhood we like to call the East Village.
508 East 6th Street was built in the early 20th century, but in 1988 the six owners of the building gut renovated the entire place, leaving only the original façade. The end result was two duplex apartments and four simplex apartments, all with modern systems.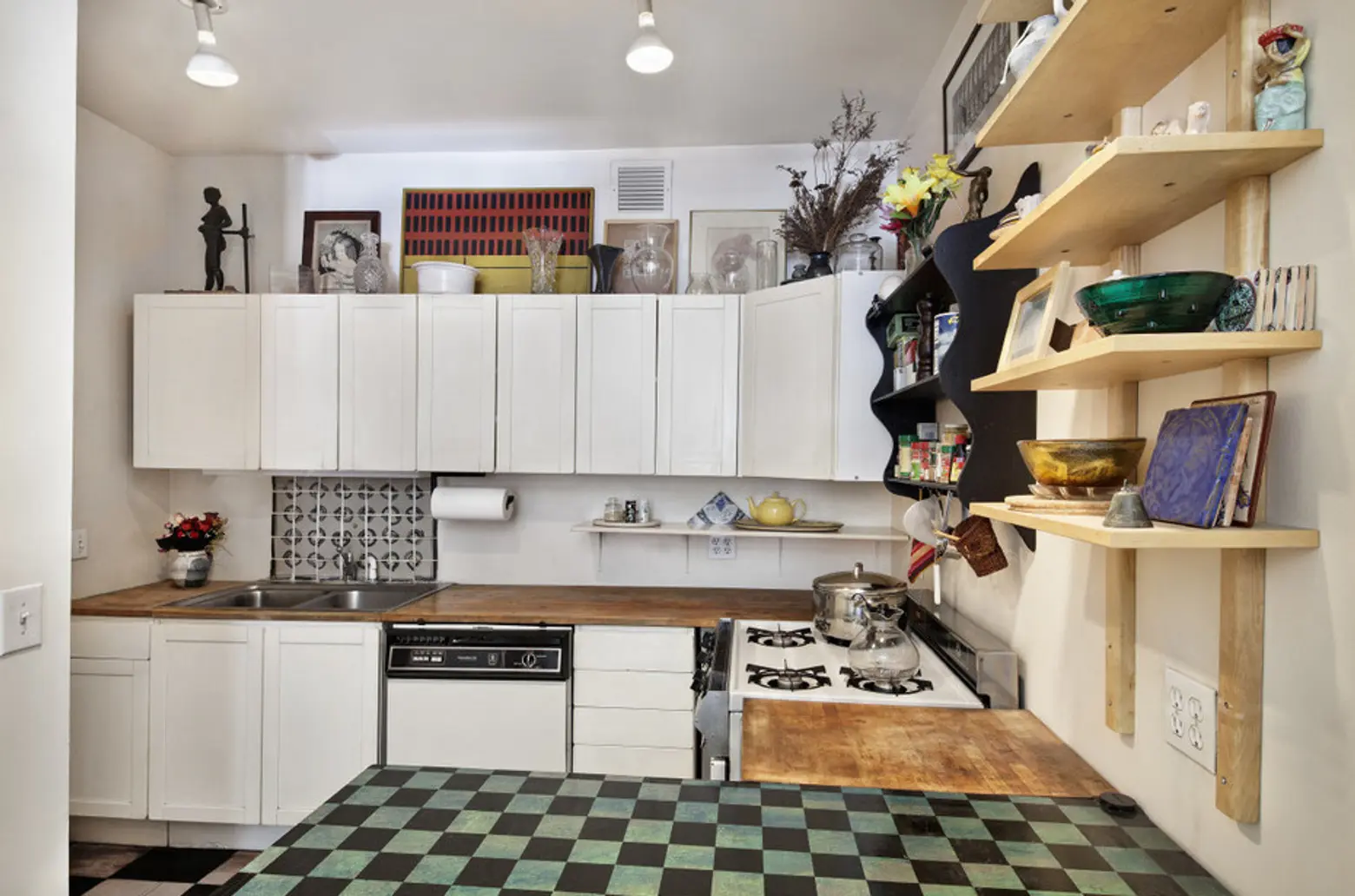 Apartment 1A has a fireplace, a peaceful little library space, a ground floor facing the shared garden, and a green and black checkerboard kitchen counter in case you're looking for that random, quirky, New York detail. But the best thing this apartment has is an air-conditioned, soundproof recording studio. According to listing agent Stribling's Richard P. Merton you can always get rid of the recording studio and convert the space into a duplex loft or a more traditional living space, but this is New York City! And that is a recording studio. So, we say you buy this unique rebel of a pad, you march into that recording studio, stop for a second to enjoy the a/c because that's rare in the city… oh that's nice… then you channel your inner Mariah or Miles Davis or Roseanne Bar singing the national anthem with all your might. Because this is New. York. City. They don't call it the City of Dreams for nothing.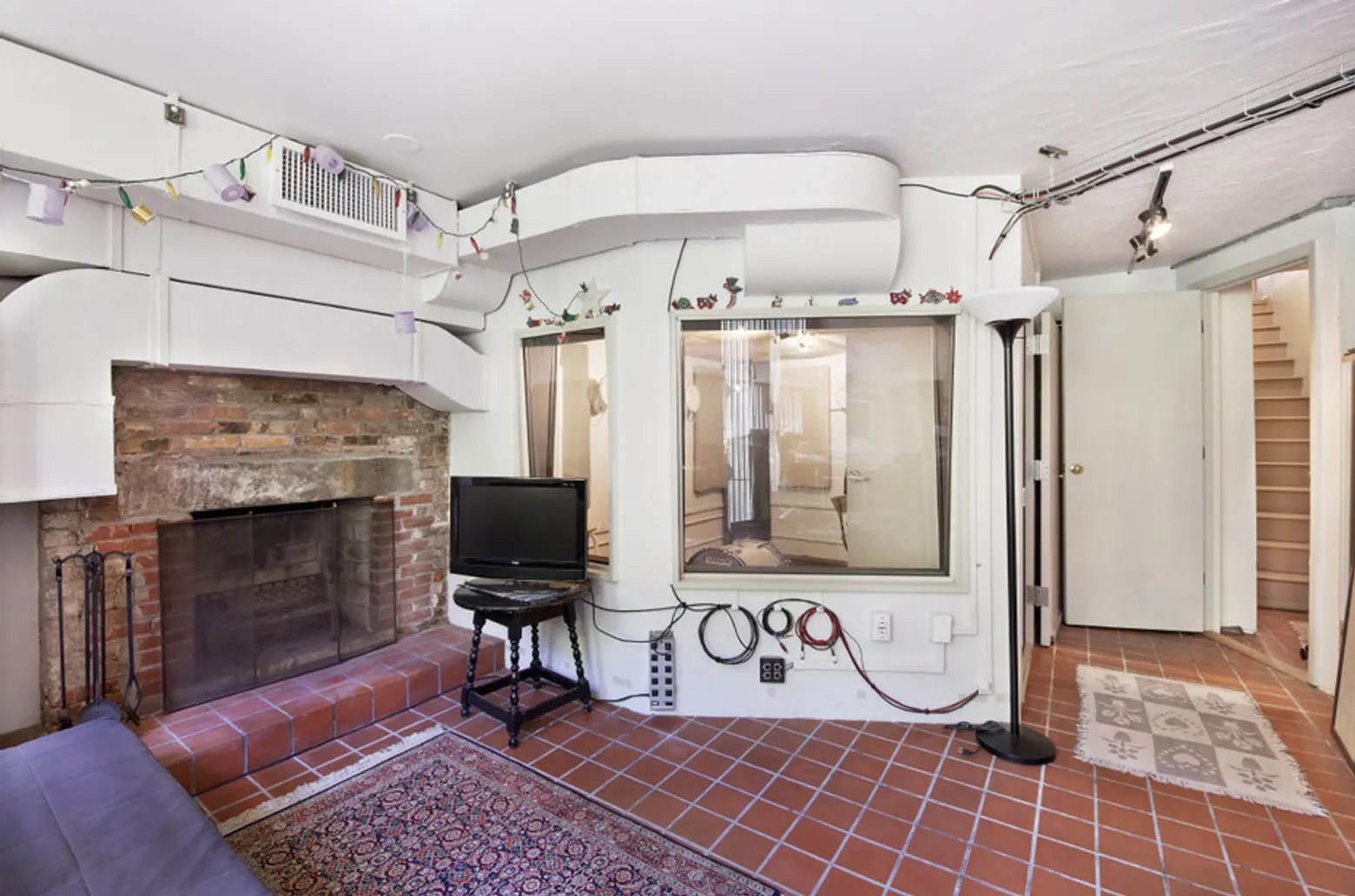 Oh and speaking of dreams: this 1BR/1BA co-op is on the market for the first time ever, and is only $625,000. Yeah that's $625K in case you're thinking we made a typo. A gut renovated duplex with a shared garden in the East Village in Manhattan for $625K. We call that a dream come true.
[Listing: 508 East 6th Street by Stribling]
Photos courtesy of Stribling