This 1865 post + beam barn has been reimagined in historic Germantown, and it's asking $3.6M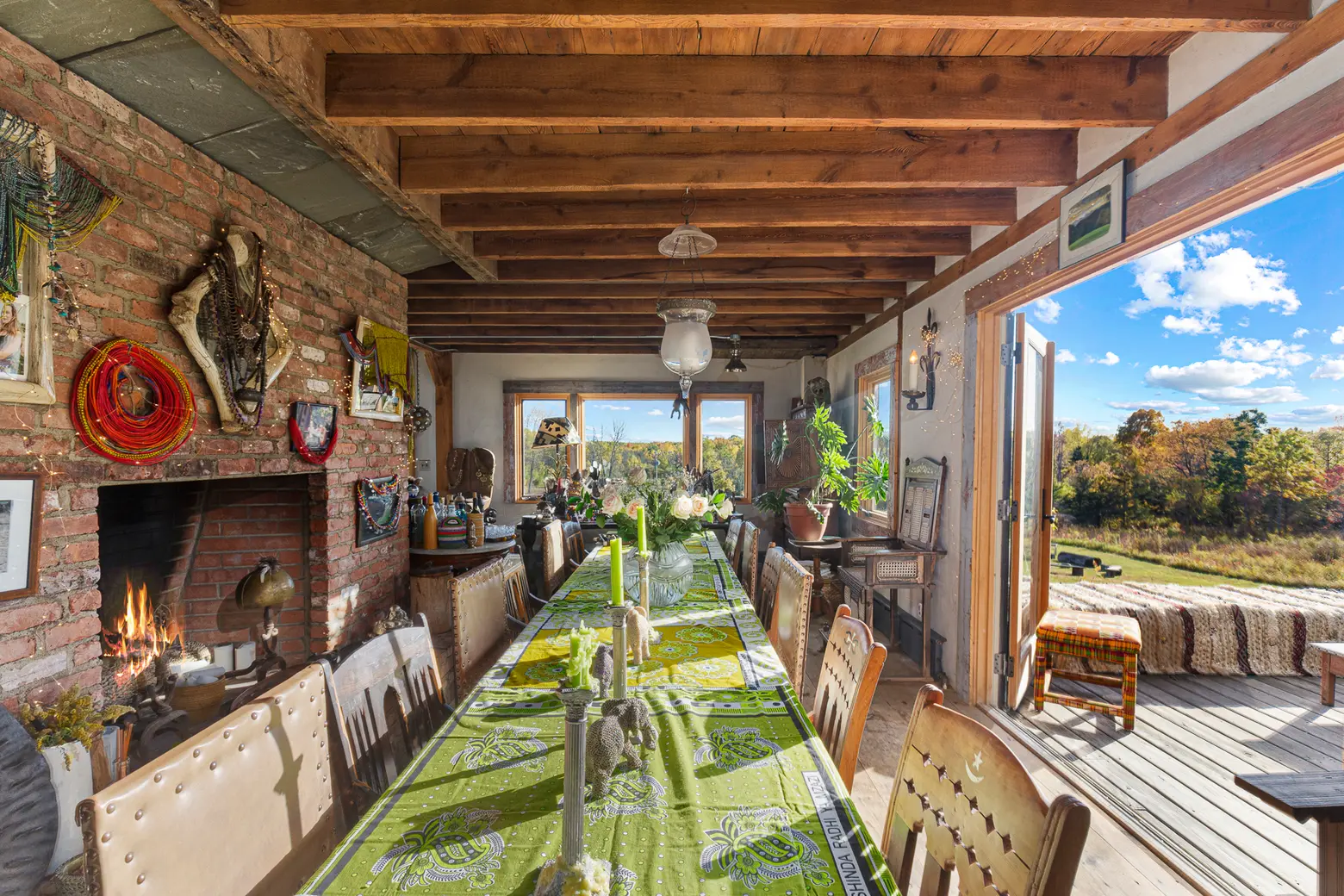 Photo credit: Courtesy Corcoran Country Living
In Germantown, a converted post and beam barn has hit the market for $3.6 million. Presently a three-story home with three bedrooms, the property at 114 Best Lane offers an eclectic take on the classic farmhouse, with high, wood-beamed ceilings and four massive fireplaces. Constructed in 1865, the Hudson Valley home has been restored as an artistic indoor-outdoor living oasis, which also includes an adjacent "guest barn" and nearly 15 acres of land.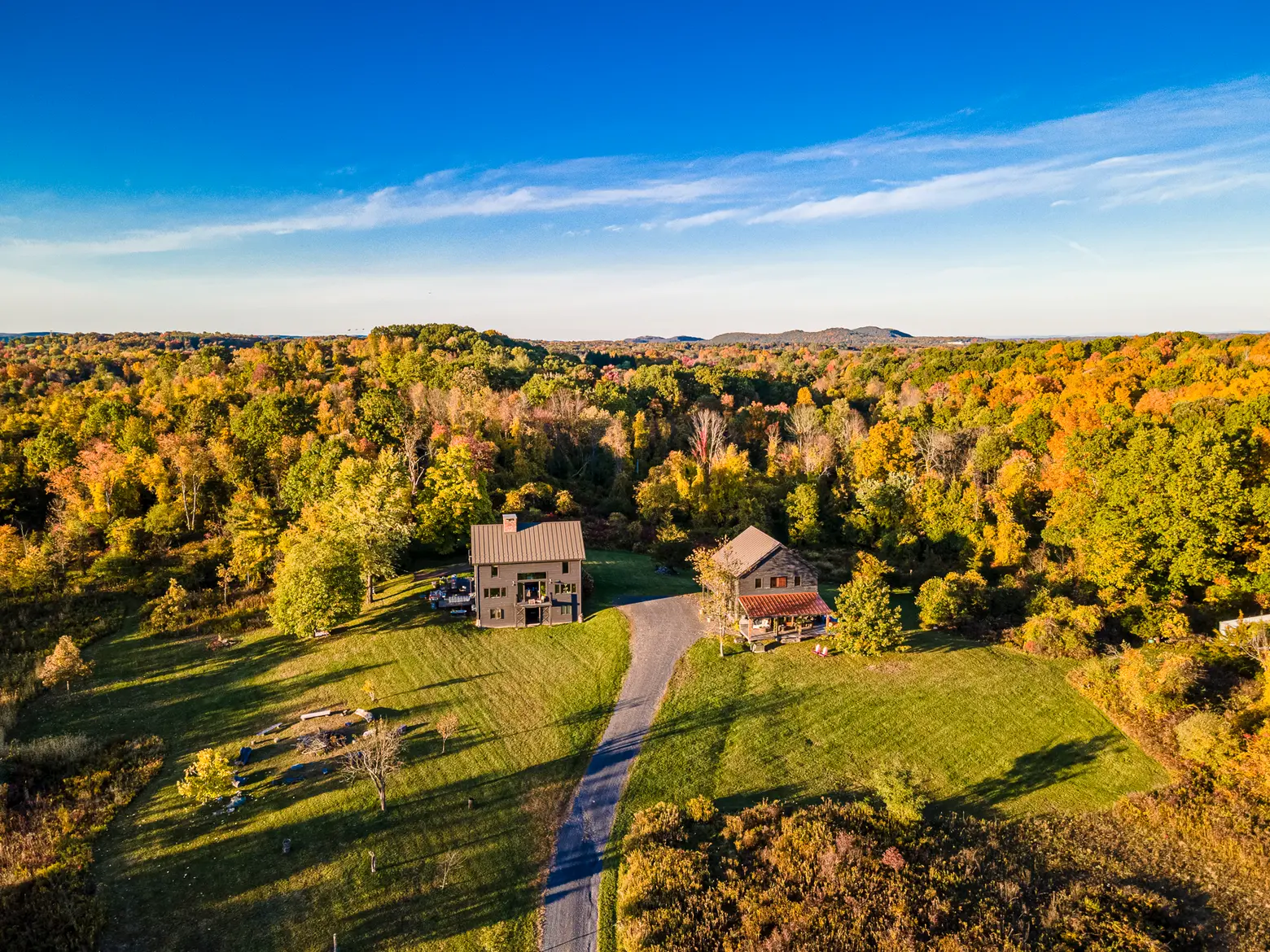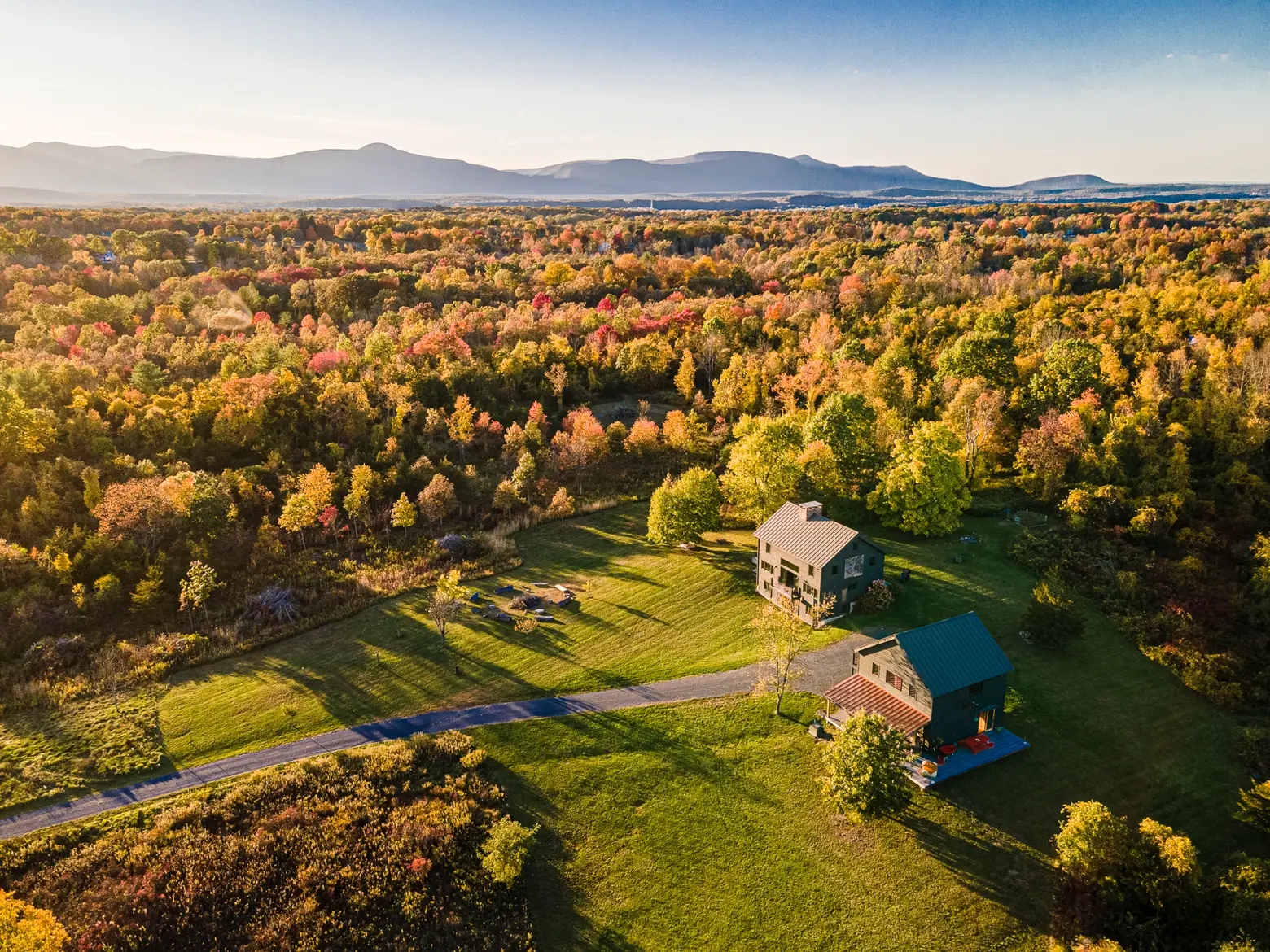 Although 114 Best Lane is just a five-minute drive to the center of Germantown and the lovely Hudson River waterfront, the surrounding mountainous landscape and pastoral scenes makes it feel much more secluded. A long driveway leads from the main road to the two properties, with nothing in view but leafy trees.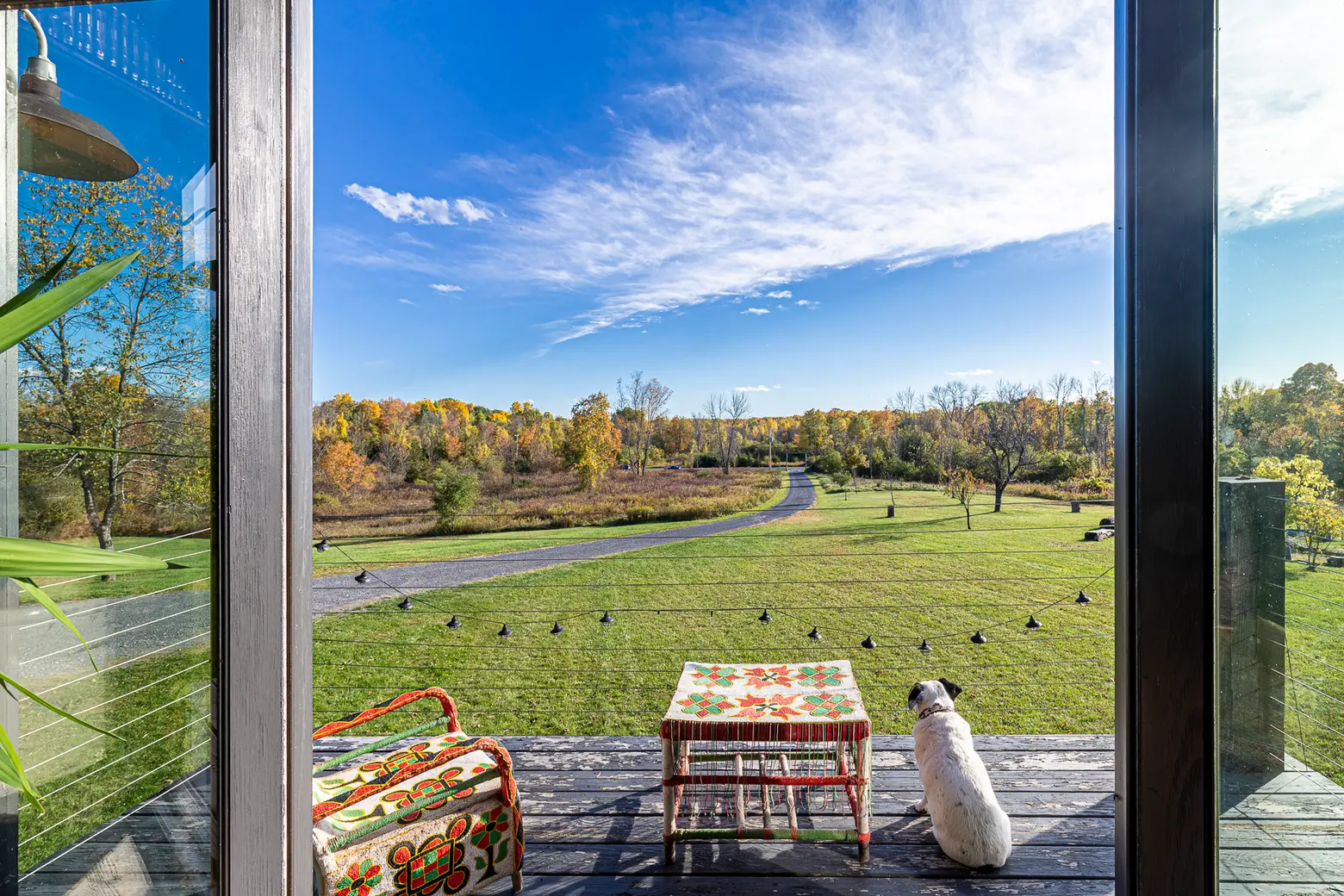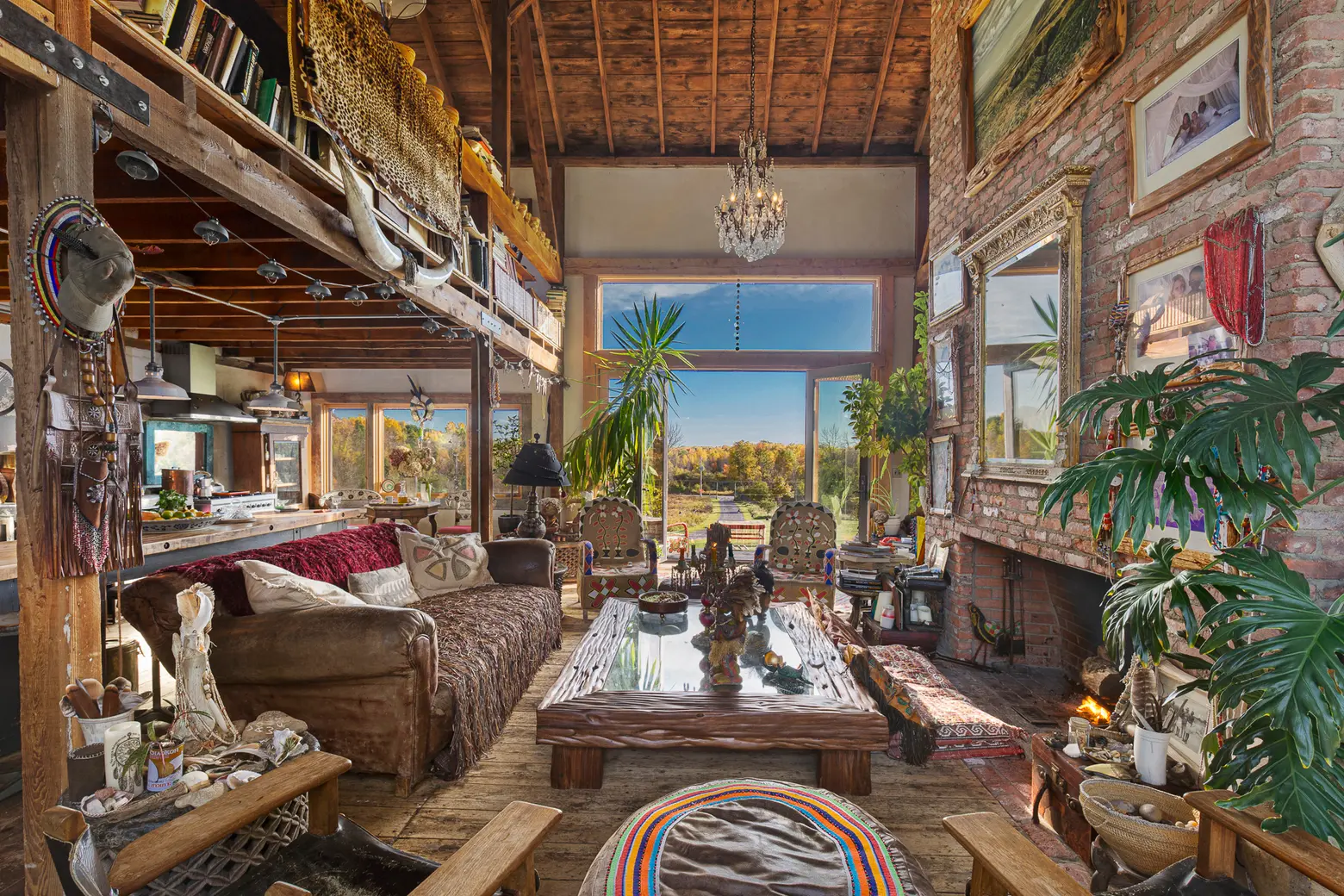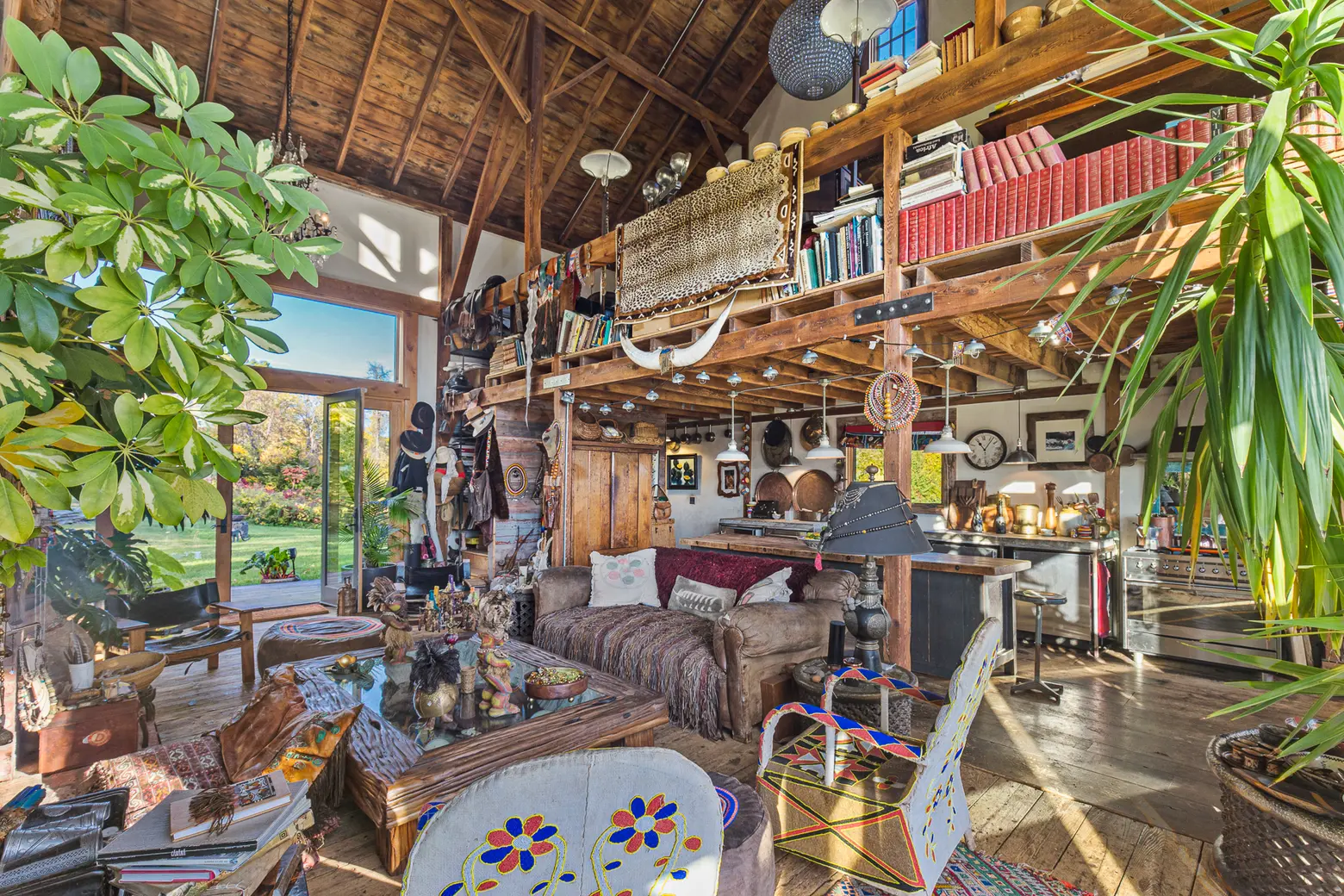 As soon as you enter the space, the home's special character is obvious. An enormous wall of windows brings in incredible natural light to the entire space, while the vaulted ceilings draw the eye to the detailed craftsmanship.
Anchoring the space is a fireplace made of hundreds of bricks that reaches to the ceiling. Make-shift bookshelves can be found built into the lofted area, framed by wood planks.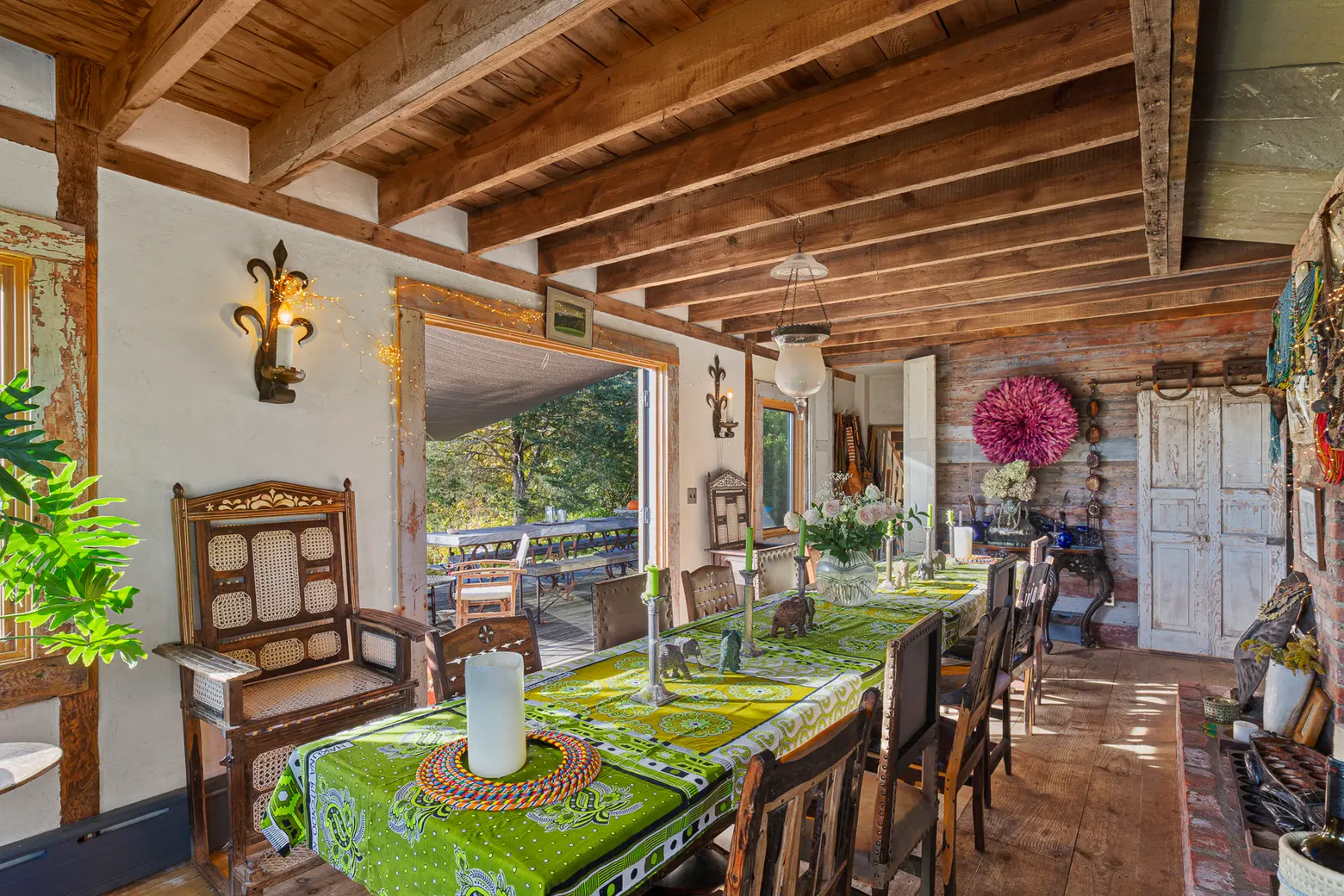 On this level, there's a kitchen decked out with rustic elements, from the massive butcher-block island counter to the farmhouse sink. Despite its classic country design, the kitchen still has top-of-the-line appliances, including under-counter refrigerators and freezers and storage space. Big enough for any feast, the dining room currently has space for a super long table. The room also has access to a roofed open-air veranda with even more options for seating.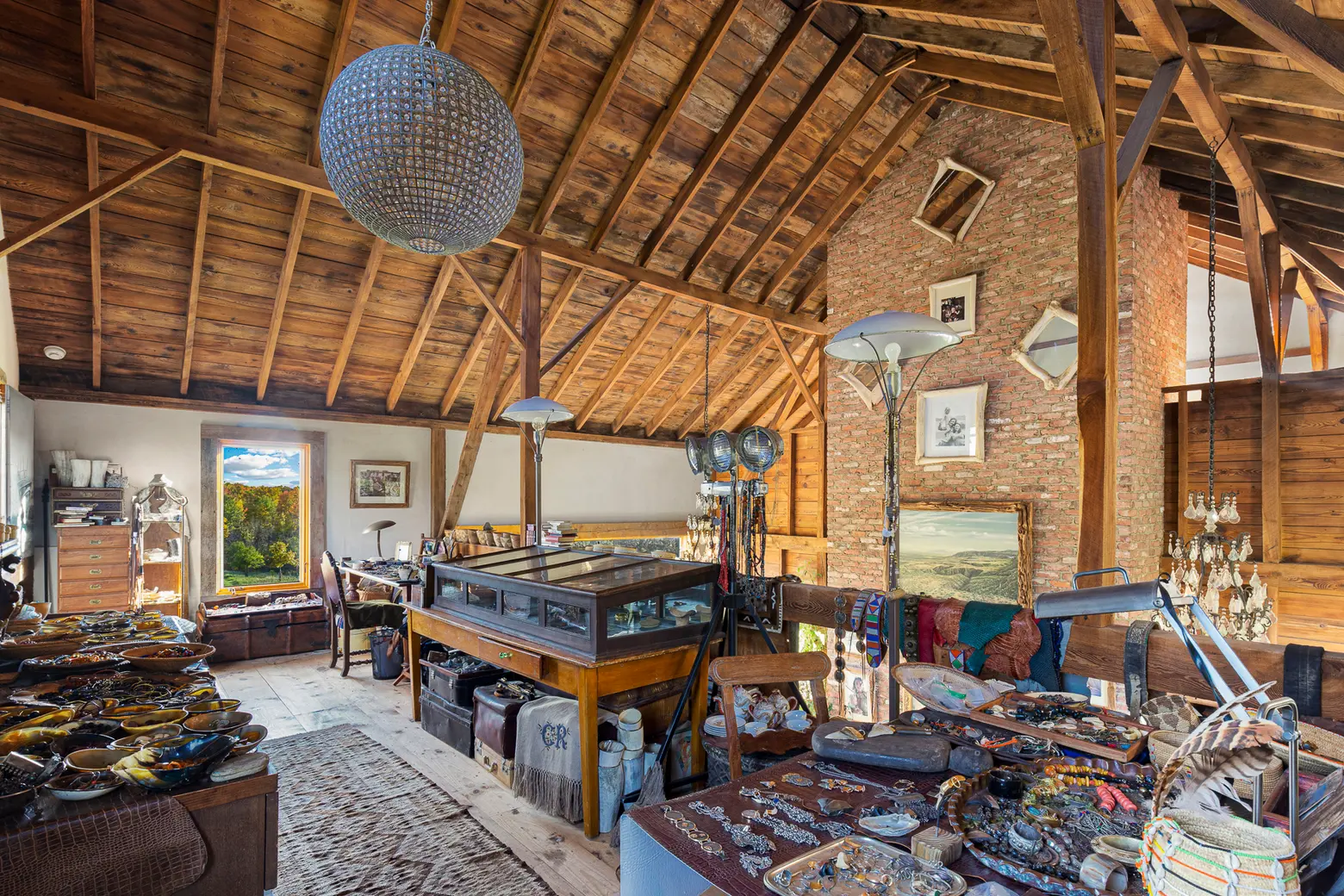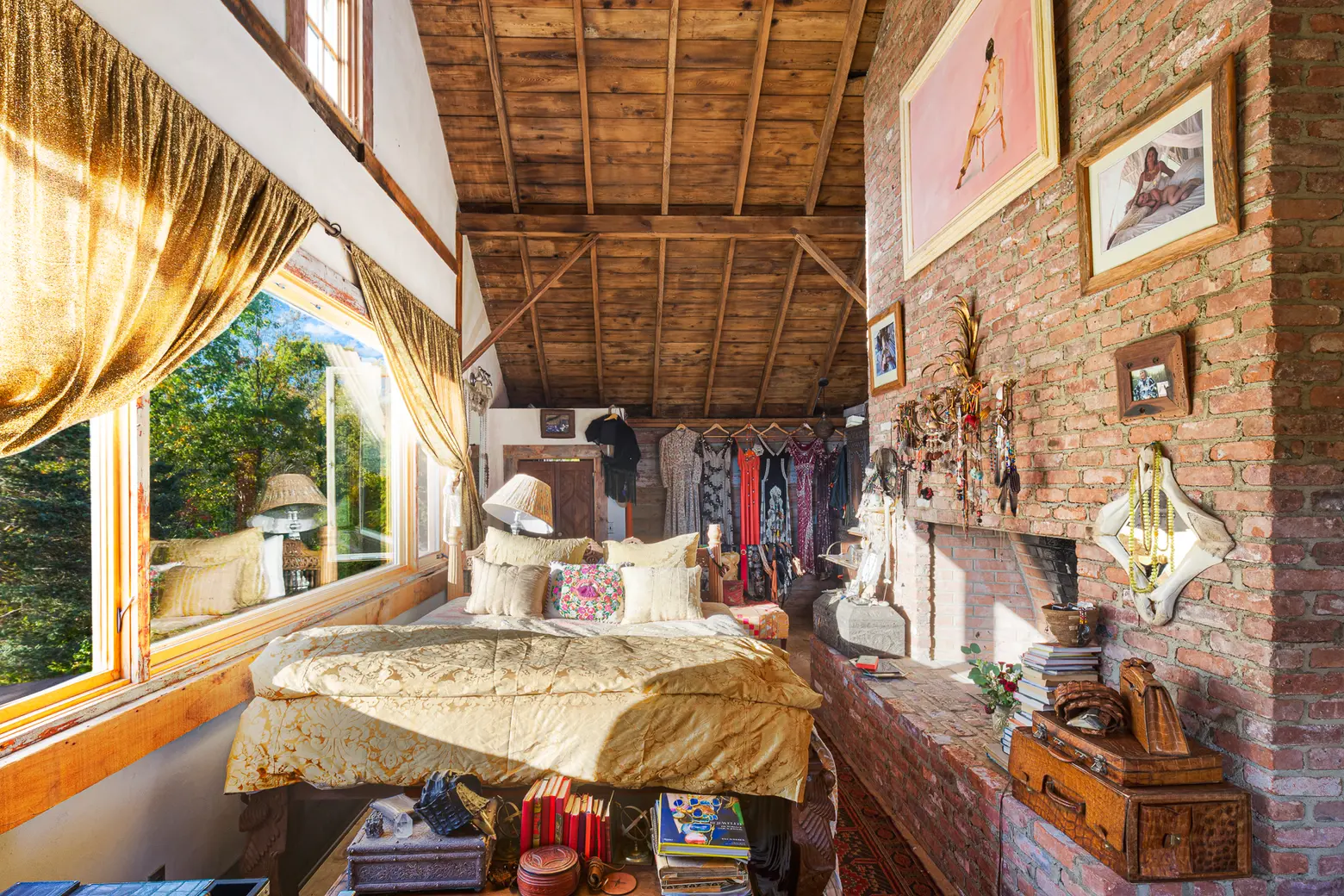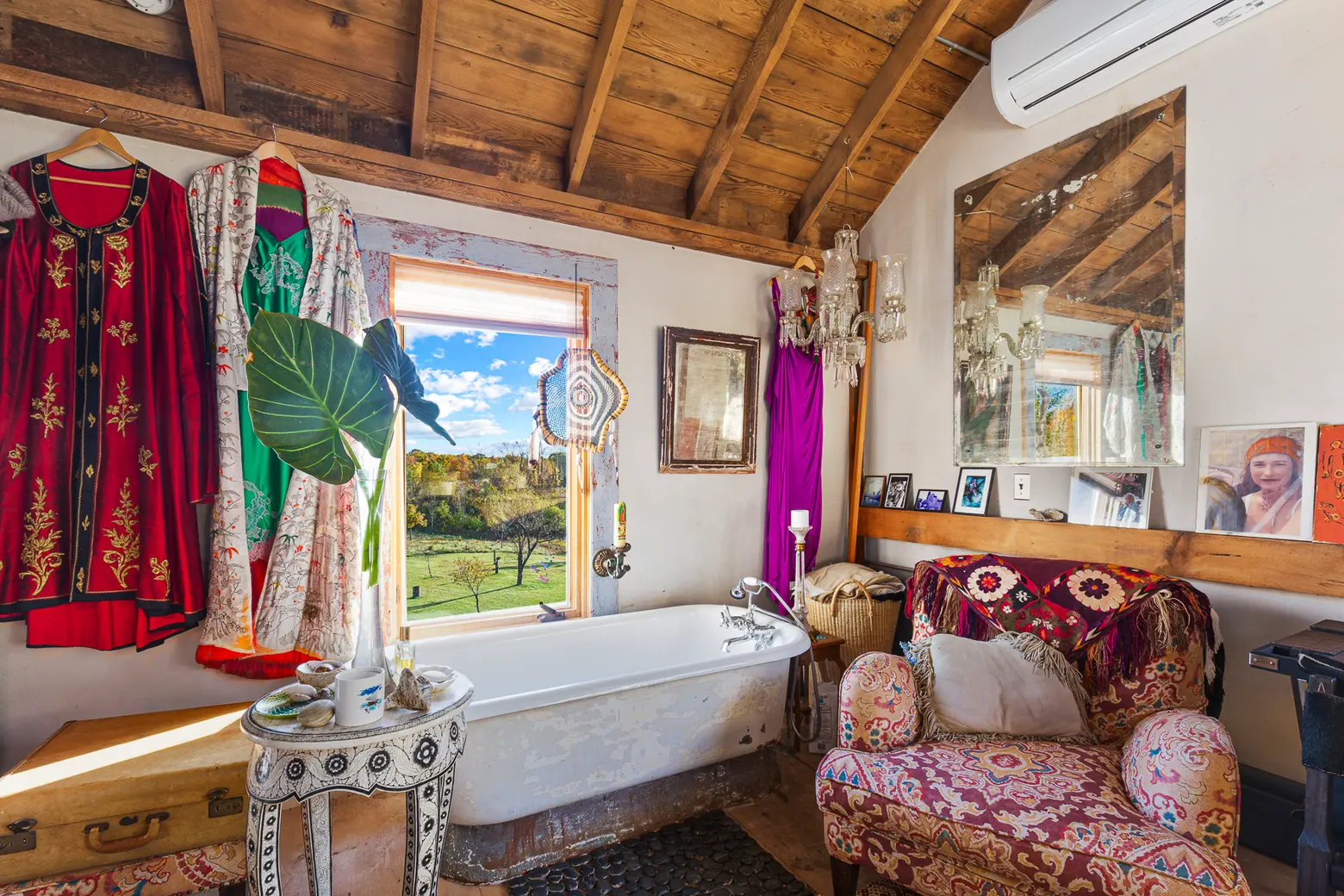 The second level is home to a bedroom with a brick fireplace and wide windows. There's also a windowed full-bath and a room currently set up as studio space. Chandeliers and a beaded disco ball hang from the beams.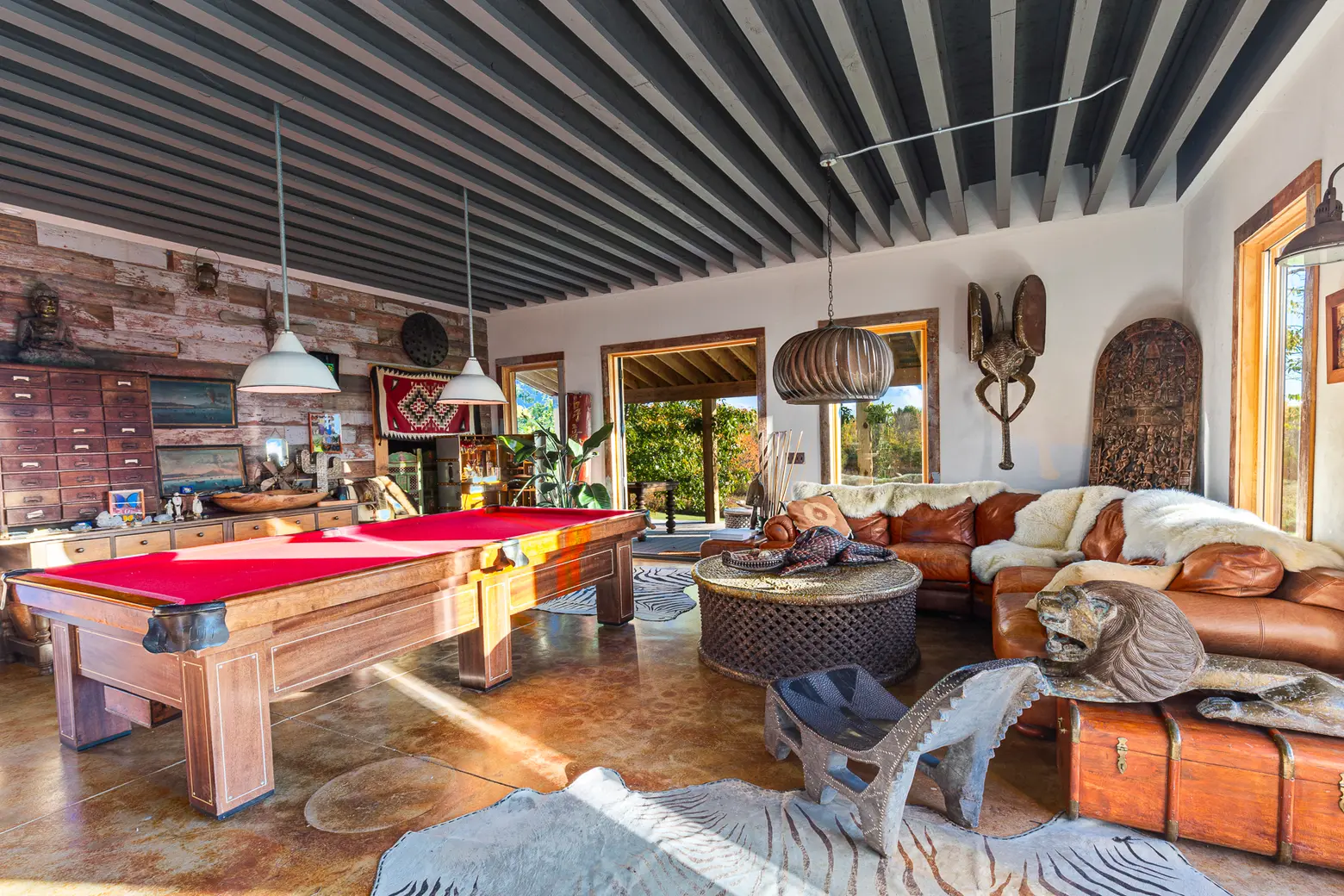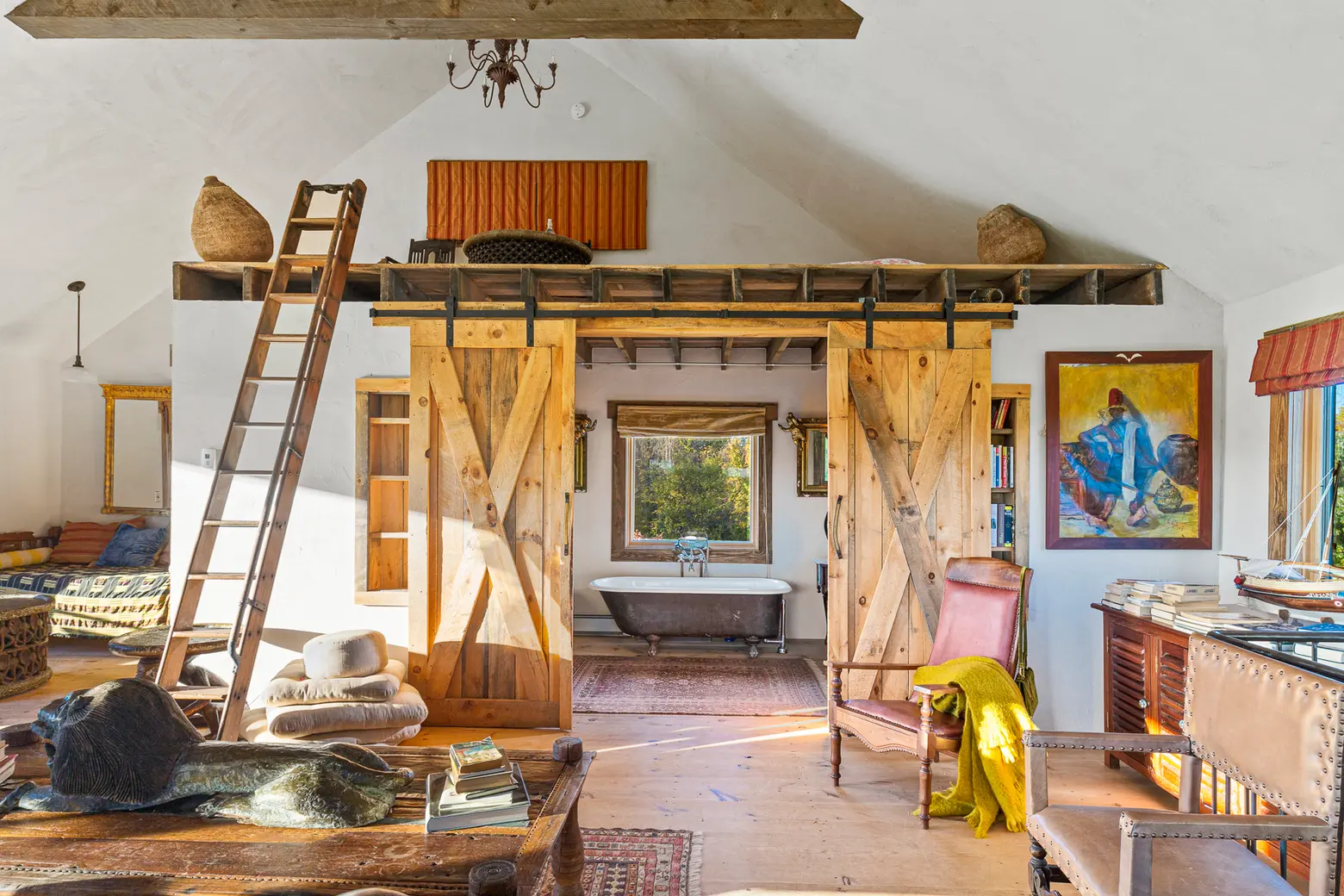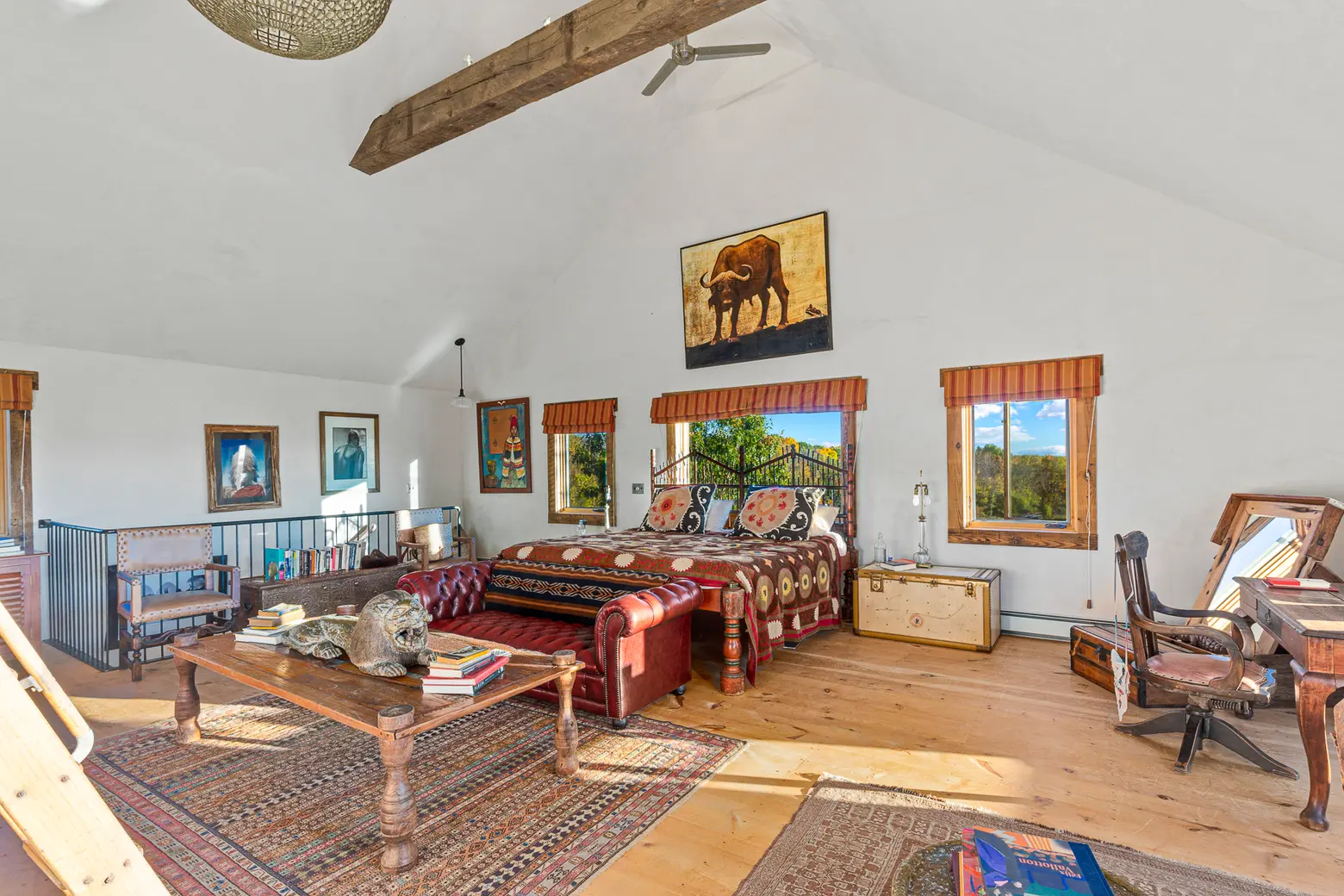 Next door, the modernized two-floor guest barn "feels from another time," as the listing describes. This property has a nice wraparound porch, accessed by large doors. Both homes offer modern upgrades like central air conditioning and heating systems.
[Listing: 114 Best Lane by Julia Crowley of Corcoran Country Living]
Photo credit: Courtesy Corcoran Country Living