The full interior of 116-year-old Glaser's Bake Shop is for sale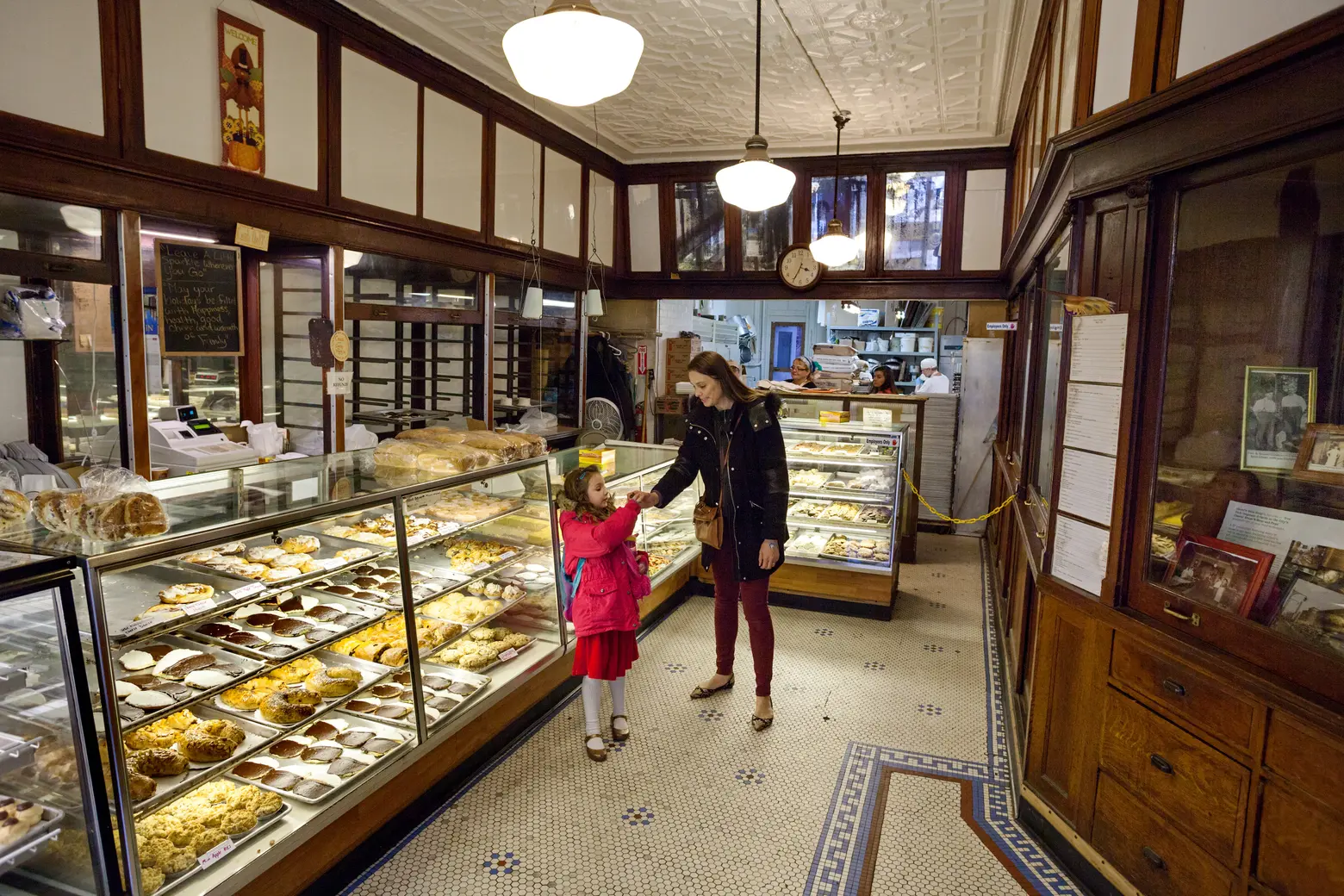 For those still struggling with the absence of Yorkville institution Glaser's Bake Shop, which sadly closed its doors in June, there's a chance to hold on to some of that sweet nostalgia. The complete interior of the beloved bakery, which first opened on the Upper East Side in 1902 and is credited with inventing black-and-white cookies, is for sale. The Demolition Depot announced this week they are selling classic features of Glaser's, including its apothecary-style wooden showcases, sliding glass doors, original silvered mirrors, milk glass upper panels, marble countertop, and more (h/t Vanishing New York).
Other items for sale include the pressed tin ceiling, a vintage refrigerated case, modern-looking display cases, and Schoolhouse Pendant light fixtures. As Demolition Depot writes, the interiors could be "great for period movie sets, photos shoot," or for those planning to open up an old-school bakery. Unfortunately, the incredible tiled floor could not be saved.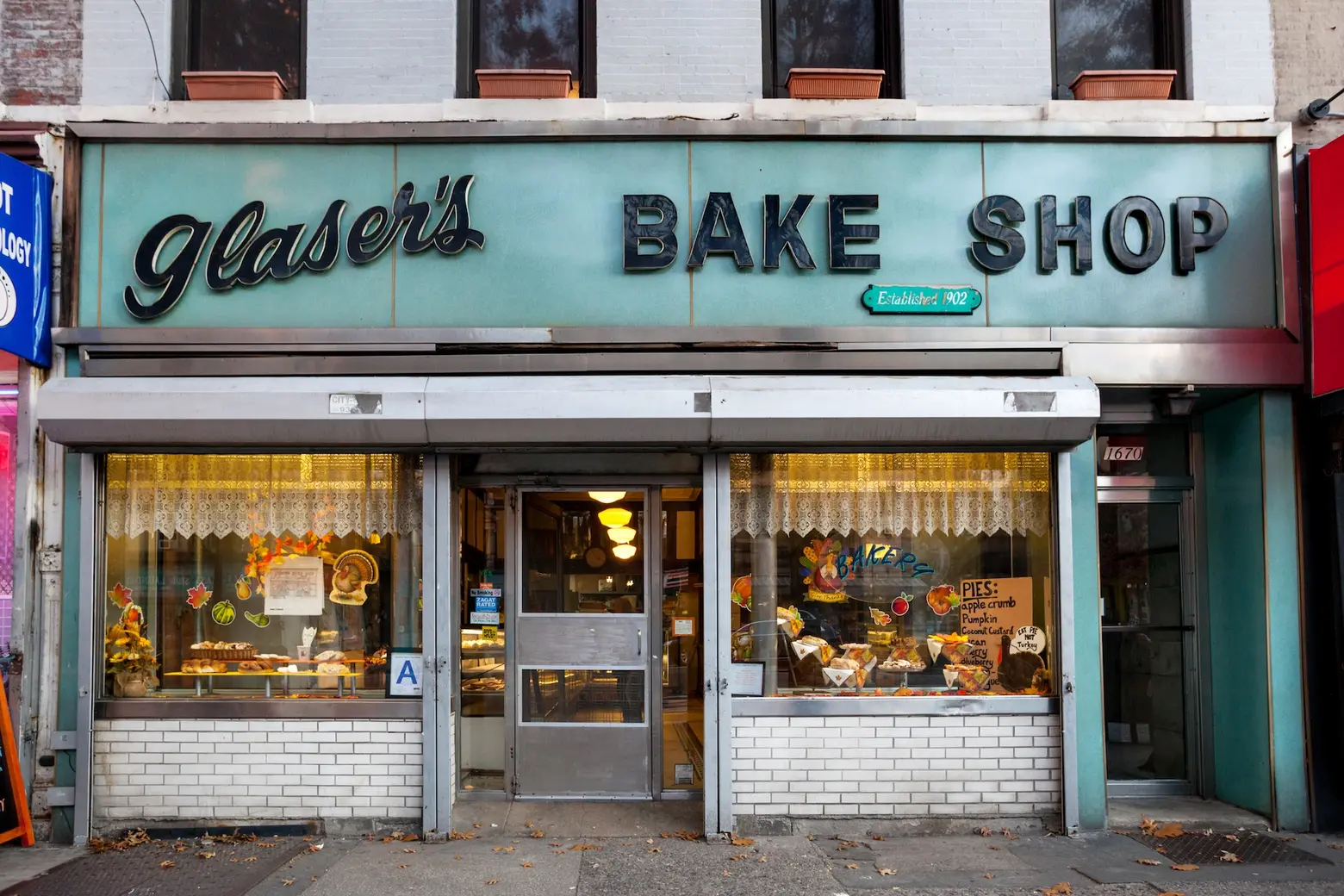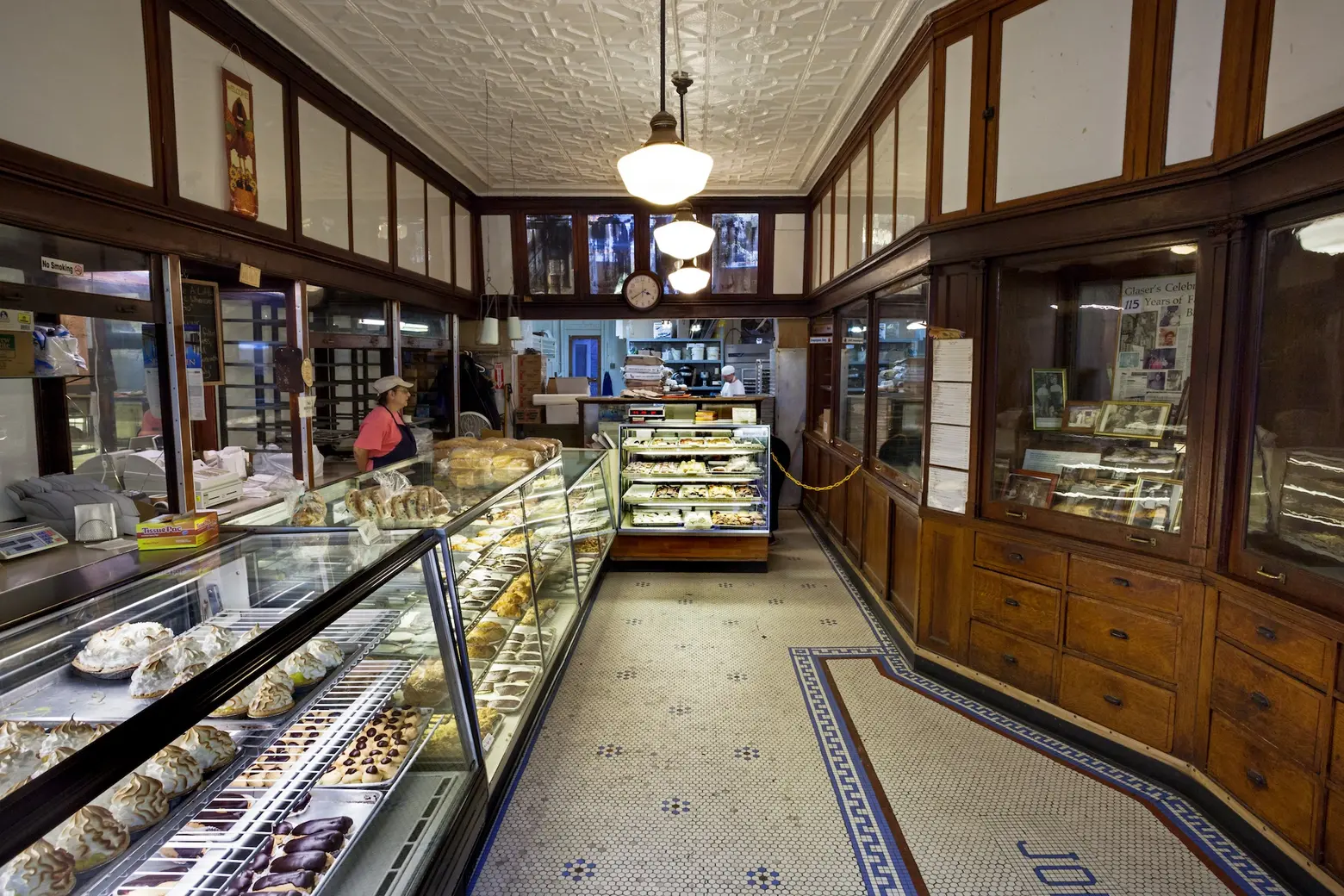 Glaser's was opened by a German immigrant, John Glaser, in 1902. During this time, the neighborhood of Yorkville was known as Germantown, after German immigrants relocated from the East Village to the UES. While most of the community left the area during the 1940s and 1950s, Glaser's remained, serving up brownies, jelly donuts, and, of course, their famous black-and-white cookies.
Before the bakery closed this summer, 6sqft met third-generation co-owner Herb, the grandson of John, who shared the secret to staying in business for over a century: "The way to keep customers coming back is to make a quality product at a fair price. Fortunately we are able to do that. A big plus is that my grandfather had the foresight and the ability to buy the building that we are in."
Get the full details and pricing for the elements being sold here.
[Via Vanishing New York]
RELATED: