Jeffrey S. Poss' Double-Gable Woodland Dwelling Shelters Guests and a Sculpture Studio Inside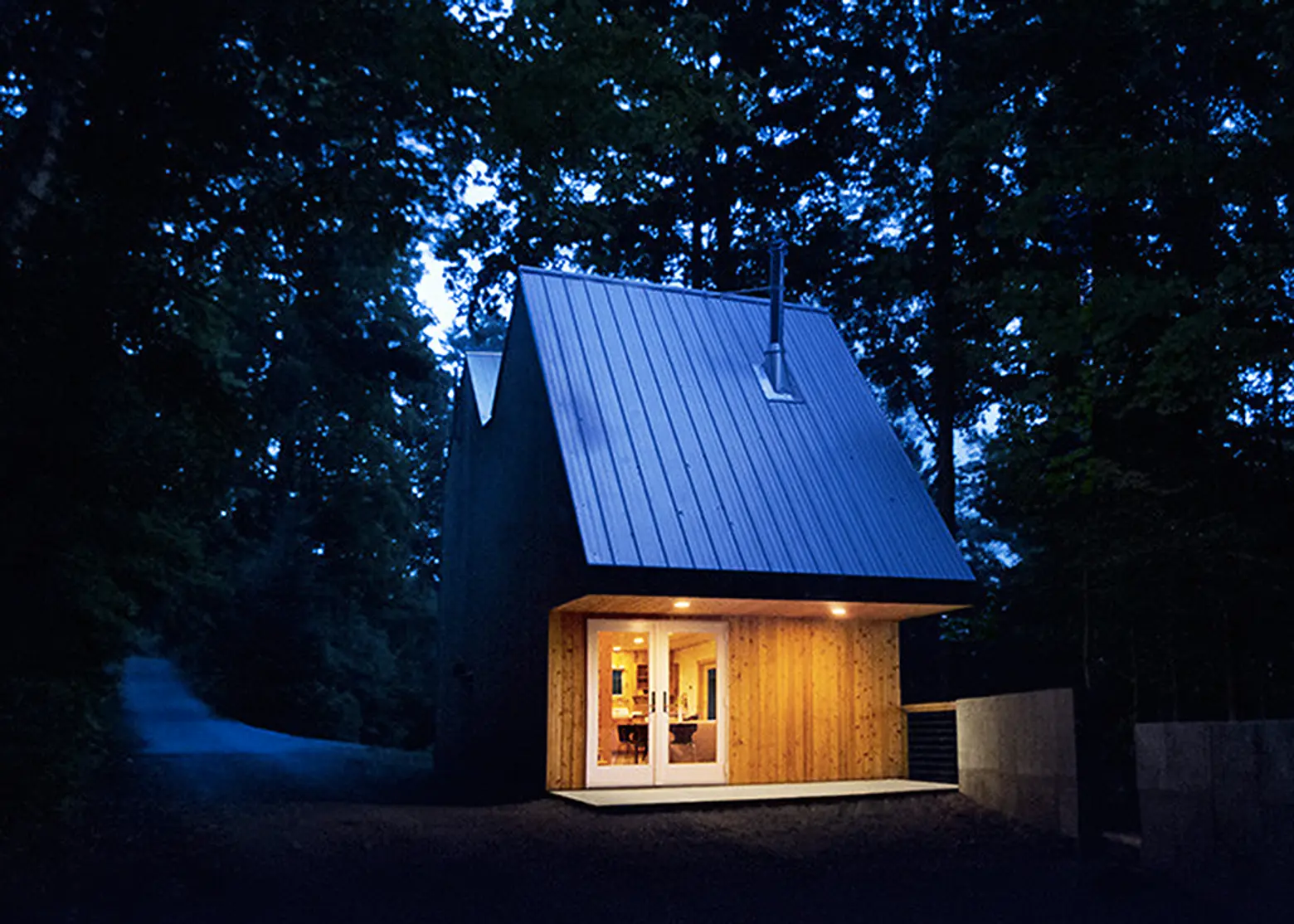 No, you are not seeing double, at least not quite. This sweet woodland shelter was created for two different functions, hence its unique double-gable design. Called the Polygon Sculpture Studio, this shelter in Hague, New York, doubles as a guesthouse and small work studio. It was designed by architect Jeffrey S. Poss and offers a comfortable, light-filled space for guests, as well as a great environment for artistic creation.
The Polygon Sculpture Studio stands at the pinnacle of the site, along the access road to the main property, and it features stunning tree-filtered views of Lake George, which is only 130 steps away. While its roof and one of its exterior walls are clad in galvanized steel, the others are made from local red cedar wood. These vertical wooden planks reference the Adirondack rural vernacular and are also used on the interiors to create a warm natural environment.
The small dwelling's ground floor serves as a sculpture studio and features very large windows that fill the space with light and fresh scent of the forest. The design's high ceilings allow for a cozy guest bedroom with a balcony on the upper level, and a service zone is tucked underneath.
Well planned, and sited, this woodland shelter's unique double design allows for two very distinct yet interconnected spaces that meld well with its verdant locale.
All of  Jeffrey S. Poss' work can be seen here.
Photos courtesy of Jeffrey S. Poss